August 2, 2019 at 3:00 pm EDT | by Scott Stiffler
Restored print of '90 classic 'Paris is Burning' opens this weekend in D.C.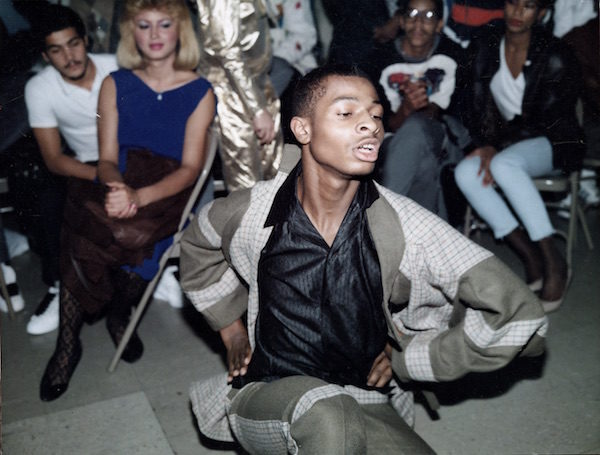 Take away its time capsule footage of gritty 1980s New York City, and the creative expressions and personal challenges charted in "Paris is Burning" seem, in ways both inspiring and sobering, utterly contemporary.
Seven years in the making, Jennie Livingston's 1990 documentary introduced New York's African-American and Latinx Harlem ball culture to a global audience. Between origin stories ("shade came from reading") and the definition of a House ("a gay street gang"), "Paris is Burning" follows voguers, drag queens and trans women on their quest for respect and recognition — not just in the form of towering trophies awarded in categories like "Town and Country" and "Executive Realness," but also from a society, the film's current press notes, "rampant with homophobia and transphobia, racism, AIDS and poverty."
Now, nearly 30 years later, a digitally restored version of the film is getting a national roll-out, opening here today (Friday, Aug. 2), at Landmark's E Street Cinema (555 11th St., N.W.). Show times at landmarktheatres.com.
Its June run at New York's Film Forum was a fitting full-circle journey.
Karen Cooper, director of the nonprofit indie and foreign art film mecca, booked "Paris is Burning" for its original American theatrical premiere, after screening it at an independent film market in New York.
"Audience reception was tremendous," Cooper recalls, of the 1990 run. "The first show (afternoon!), on a Wednesday, sold 89 tickets. The reviews were very strong. Vincent Canby, in the New York Times, was particularly enthusiastic and the Times had tremendous clout in those days."
This time around, audience and critical reception "have both been positive," Cooper says. "The cultural climate has done a huge shift, in that LGBTQ people are no longer invisible. I think the film is not shocking in the way it may have been nearly 30 years ago, but neither is Fellini or Pasolini and they remain great filmmakers."
Joined by cast members Freddie Pendavis and Sol Pendavis, "Paris" director Livingston was on hand at a June 15 Film Forum screening, for a conversation moderated by artist and filmmaker Thomas Allen Harris. Two days later, Jevon Martin introduced a Film Forum screening, "in hopes that they (contemporary audiences) would tie into the fact that the LGBTQ community is still homeless now, just as it was back then."
The same community needs are present today, notes Martin, who serves as executive director of Princess Janae Place, an organization he founded in 2015 to honor its late namesake by "educating the LGBTQ community on their rights to housing and addressing the needs of the LGBTQ community, with emphasis on TGNC (transgender/gender non-conforming) people of color."
Martin, who knew many of those featured in "Paris," served in New York City as father of the House of Khan, then father in the House of Legacy. Currently, Martin contributes to the ballroom scene as "the creator of the transman realness category."
Martin has "been a part of ballroom since the late '90s, helping others and spectating. I walked my first butch realness category at Paris is Burning ball, at the Minisink Townhouse in Harlem, when my auntie Paris (Dupree) was alive."
Of Dupree, one of those featured in the film, Martin recalls her as "a butch queen. She was a showgirl and a straightforward person. Paris didn't take no shit from anyone, and you didn't mess with Paris. Everyone knew that if you did, you would get knocked." ("That's gay slang for 'beat up,'" Martin says.)
Dorian Corey, another from the film, "was also my auntie, a showgirl and seamstress," Martin says, calling her "elegant, beautiful, kindhearted and stern. She wouldn't hold her tongue either. What you saw was what you got. She never sugar-coated anything."
Corey, Martin recalls, "sewed clothes for a lot of people, and everything she wore was designed by her. Nobody messed with her, either. It just so happens that when she passed away, her apartment on 140th Street was left to her close friend and some guys came by to get some clothes for Halloween. They found the mummified body of a man in a garment bag in the closet, with a bullet hole in his head."
That scenario may well play itself out on the small screen, as Martin says the Steven Canals, Brad Falchuk and Ryan Murphy-created FX series "Pose" (set in the same era as Livingston's "Paris") has woven the documentary's people and events into its own plot.
"But told in a unique way," he says. "By that, I mean the storylines of the characters are similar, but the details are changed, so as not to be the same."
Martin cites, as one example, the character of Angel Evangelista (played by Indya Moore), whose experience on the show is reminiscent of Tracey "Africa" Norman, "a transwoman and a model. Nobody knew she was transgender. She was later found out."
Martin, who was cast as a ballroom judge in two episodes and can be seen in the background in other ballroom scenes, says, "We are still filming. So hey, you never know what other areas I might be cast in. Plus, season three has been announced."
The "Paris is Burning" effect, Martin says, "is very positive. The film is our history. These are the people that were the limelight of that era. Some are still alive today to tell their stories. Those that have passed on have left their legacy to pave the way for the new kids."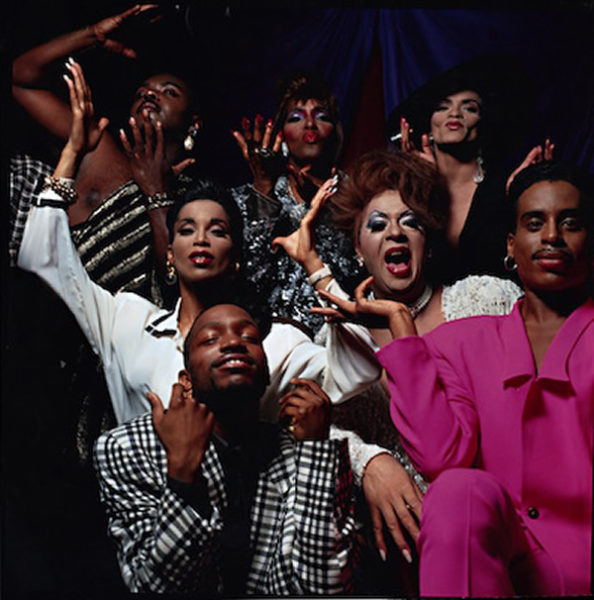 From the runway on "RuPaul's Drag Race" to each new episode of "Pose," Martin notes the ballroom scene "has been brought to mainstream," showcasing "the glitz and glam of our community. Yet there is still much work to do to make sure we are all safe from discrimination and physical abuse."
One thing that still bothers Martin, as stated in comments prior to June 30's New York Pride March, "is that Pride was built on the backs of transwomen of color, and that's been whitewashed and erased. The existence of the Pride March has been turned into a corporate parade. Year after year, it's being diluted from Stonewall being a riot."
Like those in "Paris is Burning," Martin says, contemporary trans and gender-nonconforming people of color "want visibility. We want people to know why we are celebrating and not lose the true meaning behind Pride."