August 12, 2019 at 2:07 pm EDT | by Lou Chibbaro Jr.
Chrzanowski, Gay win in Rehoboth election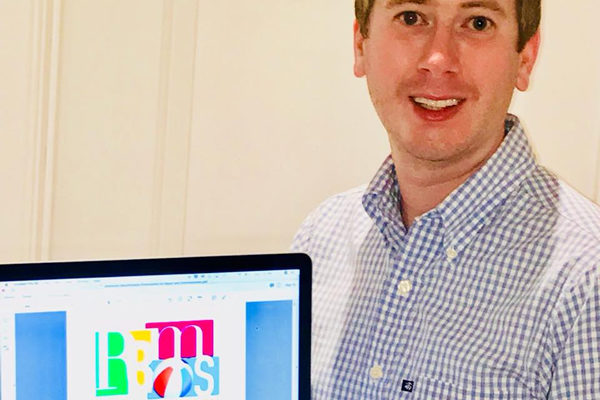 Gay civic activist and financial services company consultant Edward Chrzanowski won election on Aug. 10 to a seat on the Rehoboth Beach Board of Commissioners, which serves as the Delaware beach resort town's legislative body.
Chrzanowski was among six candidates, three of whom are gay, competing for two seats up for election on the six-member Board. Under Rehoboth's election rules the highest two vote getters were declared the winners.
All of the candidates expressed strong support for LGBT equality on a questionnaire submitted to the candidates by CAMP Rehoboth, an LGBT community center and advocacy organization. Rehoboth Beach has long been known as a popular LGBT vacation and residential destination in the Mid-Atlantic.
Chrzanowski finished in second place in the election, receiving 345 votes, behind first-place winner Susan Gay, a longtime Rehoboth civic activist and member of various city committees, who received 607 votes. The Rehoboth election board said a total of 1,036 votes were cast in the election. 
Gay civic activists Gary Glass and Mark Betchkal finished in third and fourth place in the election, with Glass receiving 328 votes, just 17 fewer than Chrzanowski. Betchkal received 292 votes. 
Candidates Charles Garlow and Suzanne Goode received 252 and 122 votes respectively, finishing in fifth and sixth place.
Some Rehoboth observers say Betchkal may have lost some support from LGBT voters and others because of his outspoken opposition to a zoning and building code variance for the Clear Space Theatre, a popular Rehoboth theater that produces Broadway-style productions. 
Last year, the theater announced it had outgrown its current location and had acquired property to build a new, larger theater that would require an exemption to zoning and building code rules for the new location next to private homes. Betchkal, who owns property next to where the theater would be built, stated in his response to the CAMP Rehoboth candidate questionnaire that he challenged Clear Space Theatre Company's plans to build a building that exceeded height and parking requirements.
"I challenged Clear Space not because I oppose the arts or theater," he said in his questionnaire response. "I did not oppose Clear Space, rather I advocated for our building and zoning code," he wrote.
Gay and Chrzanowski are scheduled to be sworn into office at the Board of Commissioners' regularly scheduled meeting on Sept. 20.
Chrzanowski's election will bring the total number of LGBT people on the Rehoboth Board of Commissioners to three. The other two are lesbian incumbents Lisa Schlosser and Pat Coluzzi.