August 15, 2019 at 7:25 pm EDT | by Hudson Taylor
Building inclusion from day one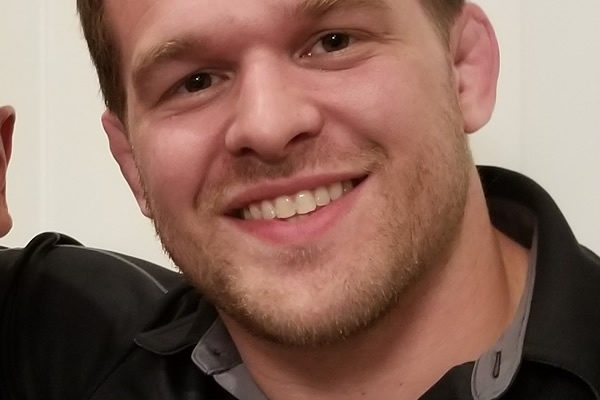 As college freshmen across the country begin a new chapter of their lives and returning students are reunited with their classmates this fall, we have an opportunity to cultivate campuses where all students are safe, welcome and included from day one. From dorm rooms to boardrooms, every person in every sector of society has the opportunity to set the stage for newcomers and ensure that their initial experience is positive and affirming.
I've seen firsthand the power of creating inclusive spaces. My story begins at the University of Maryland, where I was a three-time All American wrestler and a theatre major. I'll never forget the day my friend stood up in theatre class and told us all that he was gay. Within seconds, everyone in the room burst into applause in a powerful show of unconditional support. I asked myself, "If someone on the wrestling team stood up in the locker room and made the same announcement, would he be met with the same acceptance?" I knew the answer was no. And I also knew that as a cisgender, heterosexual man, I had a responsibility to use my platform to challenge my peers to think differently about what it means to be a teammate, a classmate and a friend.
I decided to be as public as possible about my support for the LGBTQ community by adding a marriage equality sticker to my wrestling headgear. After a reporter interviewed me about this decision, I received thousands of emails from closeted athletes from across the country and was absolutely blown away. If I had this impact as a college wrestler, what would happen if an NFL, WNBA or another professional athlete with a global platform were to speak out in support of the LGBTQ community? That's what inspired me to start Athlete Ally, and why I've spent the last eight years working to make sports a space in which everyone is accepted and respected, regardless of their actual or perceived sexual orientation, gender identity or gender expression. 
While there has been tremendous progress toward LGBTQ equality in the last eight years, there are still many sport spaces, business and family environments that are not welcoming. This begs the question: What can we be doing differently upon our first interactions with new people in new places to engender greater acceptance and respect for people who hold different backgrounds, identities and experiences than our own?
As an athlete, I can remember so many moments when all I wanted was to belong. Whether it was my first practice as a 6 year old or how I felt meeting my college teammates for the first time, each initial interaction was filled with verbal and non-verbal cues as to how I was supposed to behave to be liked and accepted. Unfortunately, these cues lead to various forms of othering, of which homophobic, transphobic, sexist and heterosexist behavior is a part. If I could do it over, I would have told myself and my teammates that there are better, more inclusive ways for us to build belonging and create community.
Create permission to be different. We should all be able to be ourselves without insult or injury. Whether or not I feel comfortable being myself is shaped by the questions I am asked, how my responses are received and how I see others around me embracing or excluding one another. On your first interaction with a new peer, give permission for them to be themselves by asking inclusive questions, listen to and affirm their responses and set clear standards as to what is not acceptable behavior.
Become a first follower. It is a lot easier to conform to what you think your group norms of behavior are, even if those norms are harmful toward others. To build belonging and create an inclusive community, commit to being the first person to stand up for that teammate who is being excluded or othered.
Share big dreams. Although many team cultures can be potentially hostile environments, I have found that the ones that allowed for the most divergence from the "norm" were those teams that clearly and unapologetically shared big dreams with one another. Those teams bought into their big dreams, intentionally or unintentionally expanded the scope of the "norm" and gave greater permission for people to be themselves. Make aligning on big dreams an important part of your initial team building, and you will set the stage for an inclusive culture from day one.
If you are a coach, captain or anyone who is a part of a team, my ask for you is this: From day one, find ways to create permission for people to be themselves regardless of how they identify or who they love, make outsider insiders by being the first person to reinforce welcoming and affirming behavior, and make your team share a bold but common purpose. As we head back to school and into fall, make your first impressions and day one actions reflective of the kind of team you would be proud to call your own.
Hudson Taylor is founder and executive director of Athlete Ally.