Voter exclusion, now tax-funded
D.C. worsens minority-vote-winner problem with campaign financing program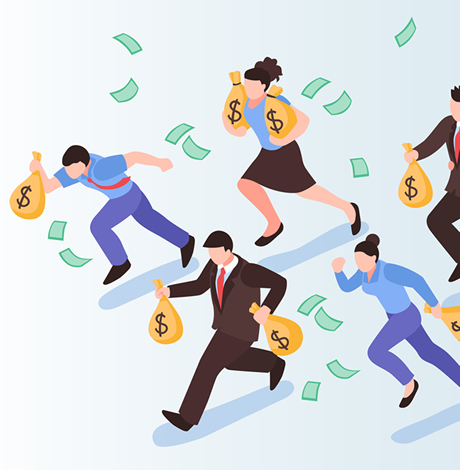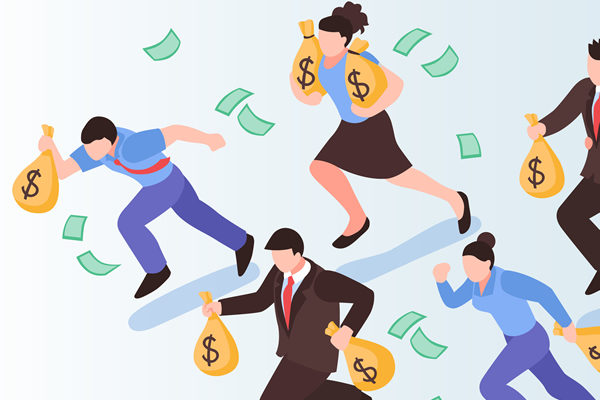 D.C. has begun doling out huge bundles of cash to local political candidates who engage in a new optional campaign public financing scheme. Tallies of tax monies already being distributed to mostly marginal long-shot candidacies are producing jaw-dropping reactions.
Worse is that tax dollars are being spent to perpetuate a system of voter exclusion and proliferate the problem of minority-vote-winners. The taxpayer bill is projected at more than $20 million every four-year election cycle.
District elections are conducted utilizing an outdated "closed primary" system that disenfranchises independents. Only party-registered members are permitted to vote in contests to nominate general election standard-bearers. Non-affiliated voters are simply told to stay away. This increasingly rarefied set-up is a big part of why D.C. elections have national-embarrassment low turnouts and disengaged voters.
Take a peek from three perspectives.
First, let's examine voter affiliations in a high-profile ward-level D.C. Council race.
In center-city Ward 2, home to a large portion of LGBT voters, only 64 percent are registered Democratic. Fully 23 percent, just shy of one-in-four, are independents excluded from the primary in which the general election winner will be decided. Thirteen percent are Republican or a tiny sliver aligned with micro-parties.
The direct cost of these restricted primaries exceeds half-a-million dollars. The fee for this exclusionary private political activity is not paid for by parties but by taxpayers instead, including those prohibited from voting. Yet city officials refuse to reform the process and allow all voters to participate, as elsewhere, in either "open" primaries or a single "top-two" primary announced last week as preferred by a bipartisan group of local LGBT political leaders.
Second, let's look at the funding bonanza in that D.C. Council contest.
In what may be the sole competition not anticipated for incumbent re-election almost without exception the typical outcome, the first five challengers are each going on-the-dole and will receive massive campaign subsidies. Hoping to unseat or replace fellow Democrat Jack Evans, who has not yet announced whether he will seek a new term while awaiting resolution of ethics investigations only partially resolved this month in a settlement with the D.C. Board of Ethics and Government Accountability, the current quintet is expected to collectively reap over a million dollars in tax funds. Depending on whether others enter the race, tax expenditures could shoot far higher.
Here's why: To qualify for public money in a ward-level contest, candidates need only raise $5,000 from 150 residents contributing up to a $50 maximum while harvesting additional non-resident donors. Upon reaching this modest threshold, the government pays out 13-times the amount, or a whopping $65,000. This converts a mere $5,000 in community support into an initial $70,000 bounty.
The city gifts a 5-to-1 match for local contributions, which continues with subsequent donations, plus a lump-sum "start-up" outlay of $40,000 – half immediately disbursed with the balance conveyed as soon as ballot signatures are collected.
Tax monies keep flowing until amassing 110 percent of the candidate category averaged winner spending in two prior elections. The financial sky is high and goes higher.
Third, let's ponder the problem perpetuated, and worsened.
If candidate cash entitlements successfully generate the intended result of encouraging more office-seekers endowed with competitive funding, it will breed a proliferation of candidates and plethora of contenders. With winners determined in the dominant Democratic primary, crowded intramural contests will increasingly produce victors backed by only a minority-plurality of party-limited voters.
D.C.'s current elected officials, who approved this extravagant campaign finance plan without first reforming an archaic election protocol, should be publicly shamed when uttering a single word about "voter suppression" anywhere else or ever again. When city politicians rail against "taxation without representation" in Congress, failing to modernize elections and open participation to all voters is indefensible.
It also represents an astounding tolerance for making a bad system worse.
Mark Lee is a long-time entrepreneur and community business advocate. Follow on Twitter: @MarkLeeDC. Reach him at [email protected].
Don't be a do-nothing Democrat
We must speak out forcefully against GOP's agenda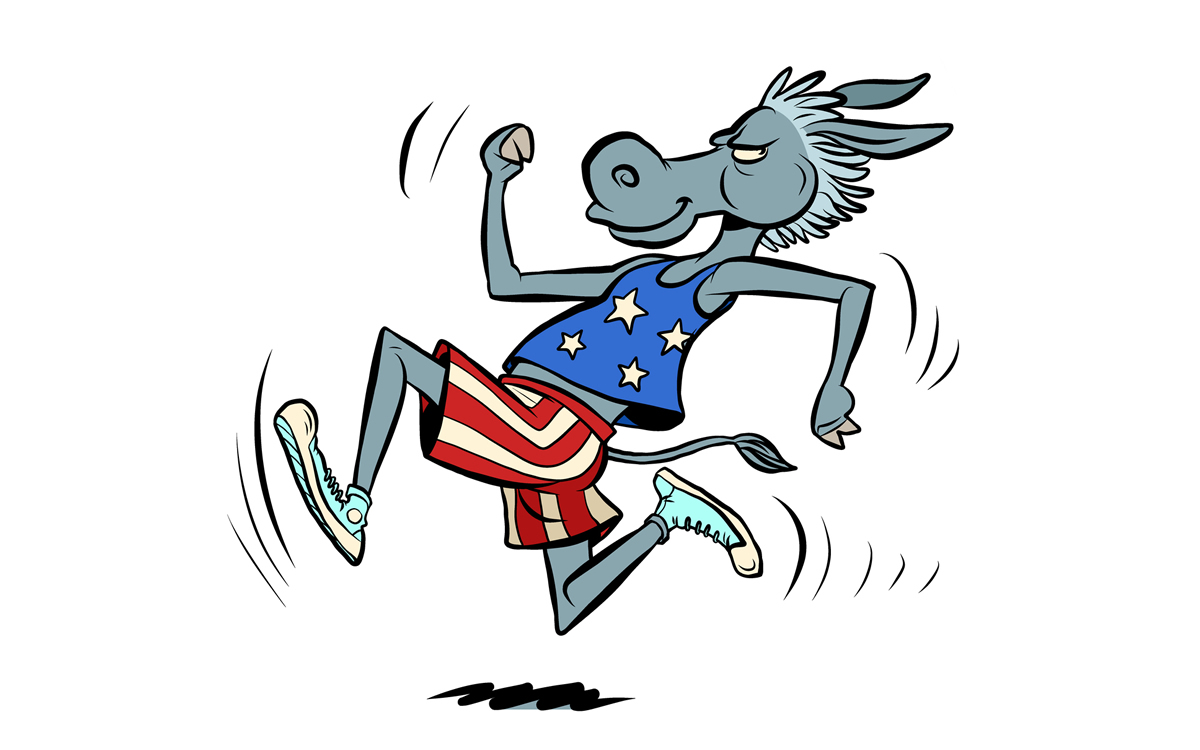 Regarding "Wanted: Democrats with a new idea on how to win," April 22, Peter Rosenstein is, once again, right on the mark. One major thing that plagues our country is ignorance. People seem to believe that a president has a magic wand and once he gets into office he just waves it and all his platform is enacted and the country is magically better. And if it isn't, it is the president's fault. 
I read an article in which a woman in Arizona stated that she wasn't sure about President Biden because there are still homeless people on the streets of the town that she lives in. There is a serious lack of civic knowledge in the United States. For example, I talked to a young woman once about registering to vote and she told me that votes were literally not counted. She figured, if no one counts the votes, why bother to register? After talking for a while, she told me that I convinced her that her vote would actually be counted and that she would go register. The key is education. Massive education. The Democrats need to fill the void created by the loss of newspapers.
There are two directions the Democrats need to go in getting their message out. The first is to call out Republicans on what they do and to repeat it over and over so that people finally start to hear it. Republicans do this effectively to win elections but the difference is that Republicans usually lie and what the Democrats have to say is true. What do we need to call out the Republicans on? They literally physically attacked the U.S. Capitol. They tried to overthrow our democracy with that attack and by elected Republican senators and representatives trying to nullify electoral votes in 2020. They have passed laws in states all over the country to deny people their right to vote and have gerrymandered possible electoral victories. Republican senators filibuster practically every piece of needed legislation to solve our problems and move our country forward. It's not the Democrats' fault that we don't have the action that we need. It is the Republicans'.
What else? The Republicans are bigots and work only to concentrate more and more power in their hands. Need proof? Look at Florida. If Republicans win in November, it's not just that we won't move forward, but it is that we will move way backward. The Supreme Court decision on Roe v. Wade is one prime example of this and it is happening right now due to Mitch McConnell packing the Supreme Court with justices who support his view of how our society should be.
Need more? Republicans have opposed action to keep us safe from the coronavirus since the pandemic started. They are opposed to climate change mitigation and they are for union busting.
Democrats need to point out that we are dealing with a pandemic, which has caused total havoc in our country, and that it is the Democrats who have been taking action to end this pandemic, not the Republicans. Democrats need to remind the public of Republicans' inaction on the pandemic and their lies that the virus was not dangerous. Remind them of Trump's ineptitude in dealing with it and the harm that he caused.
The second direction is for Democrats to trumpet ALL the good things they have done and that they are the only politicians trying to make things better. Democrats need to repeat in television ads, radio ads, press conferences, wherever they can, every single little thing that they have done to improve our country and the lives of the people in it, as well as the big things.
And you know what? It's not just the president and senators and representatives and governors who need to do this. It is each one of us as well. Yes, you and me. Talk to your neighbors. Talk to your friends and relatives. Tell them how our country has problems and the Democrats are the ones trying to solve them. It's time for Democrats to finally be smart politically and to stand up for themselves. (And to be true Democrats and not try, as candidates have done in past elections, to be like Republicans because they think that will get them votes. Being sincere and being true to the Democratic Party's values is what gets us elected.) When there are millions of us talking to others – and writing letters to the editor like I am doing here – that could very well be the message change we need.
Lastly, get involved with protecting the right to vote. Get involved in registering people to vote. And volunteer for Democratic candidates. Don't be a Democrat who does nothing!
David Fallick is a resident of Rockville, Md.
Traveling while trans
Airport personnel need gender sensitivity training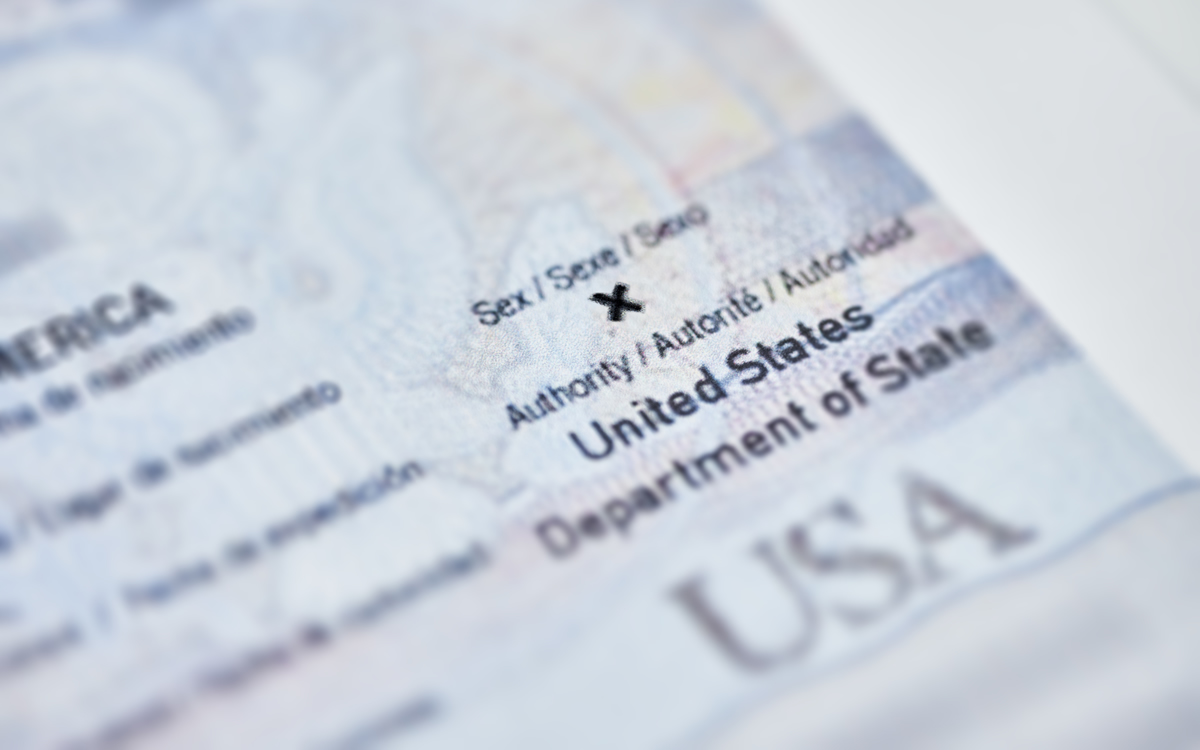 The State Department last month announced that it will allow Americans to use the neutral "X" gender marker on passports, if they are nonbinary. The new change on transgender passports was also paired with other changes in travel for trans people as well.
Specifically, the Department of Homeland Security (DHS) is implementing four more major reforms.
The first reform is to change enhanced screening technology to not target trans Americans with bodies and clothing pieces that stray from the norm. This means that if a transgender man is wearing a binder, that he will not be unfairly targeted. While DHS is taking a step in the right direction, it has yet to be seen if they will live up to their promise. Sometimes, security teams override new protocol in order to be as radical as possible in their attempt to safeguard a scene.
DHS is also "expanding airline partnerships to enhance the overall travel experience" of trans and nonbinary people. This means that DHS will talk to airlines such as Jet Blue and United to make sure that travelers can use "X" in their booking systems.
Thirdly, DHS is removing gender standards when evaluating a traveler's identity. They will take into account "X."
Lastly, DHS is updating TSA PreCheck to account for the "X" marker.
While these reforms are a step in the right direction, there is one more thing that DHS and the White House need to do. They need to train airport personnel in gender sensitivity training.
Gender sensitivity training would involve coaching TSA agents in how to speak to trans and nonbinary people when they are scanned, searched, checked, and potentially questioned. Agents will learn about pronouns, and how to address trans people in person without being offensive.
Every trans guy I know has had a horror story about TSA lines and airport security. We both give each other a mutual look and mutter the same complaints over and over, knowing very well that our hands will be shaking and sweating for all the right reasons, except TSA will interpret our righteous nervousness as a red flag.
Despite these new reforms from DHS and the White House, if DHS does not teach TSA agents how to appropriately search and talk to trans people, our experience might still be miserable at the airport.
During one body scan, I had to confess to a TSA agent that I was a trans man, to which he confronted me and asked "so you're a girl?" At other points in time, I've also had to beg TSA officers to let a woman pat me down, instead of a male agent, because I'm more comfortable in that kind of scenario. Some of these female TSA agents couldn't understand why a man wanted a woman to pat him down, and some of these female agents even refused. DHS needs to come up with protocol for which kinds of agents will pat down trans and nonbinary people. We should have a choice in who pats us down. These interactions all took several minutes at a time and caught the attention of many passersby, further adding discomfort to the situation.
In order for the Biden administration to fully accommodate trans people in airports, they have to not only implement the X marker, which they did, but also change the way TSA touches and searches trans people.
Doing so will make our lived experience better. 
Isaac Amend (he/him/his) is a transgender man and young professional in the D.C. area. He was featured on National Geographic's 'Gender Revolution' in 2017 as a student at Yale University. Amend is also on the board of the LGBT Democrats of Virginia. Find him on Instagram @isaacamend.
'Heartstopper,' 'Fire Island,' and 'Bros'
Queer entertainment returns but what took so long?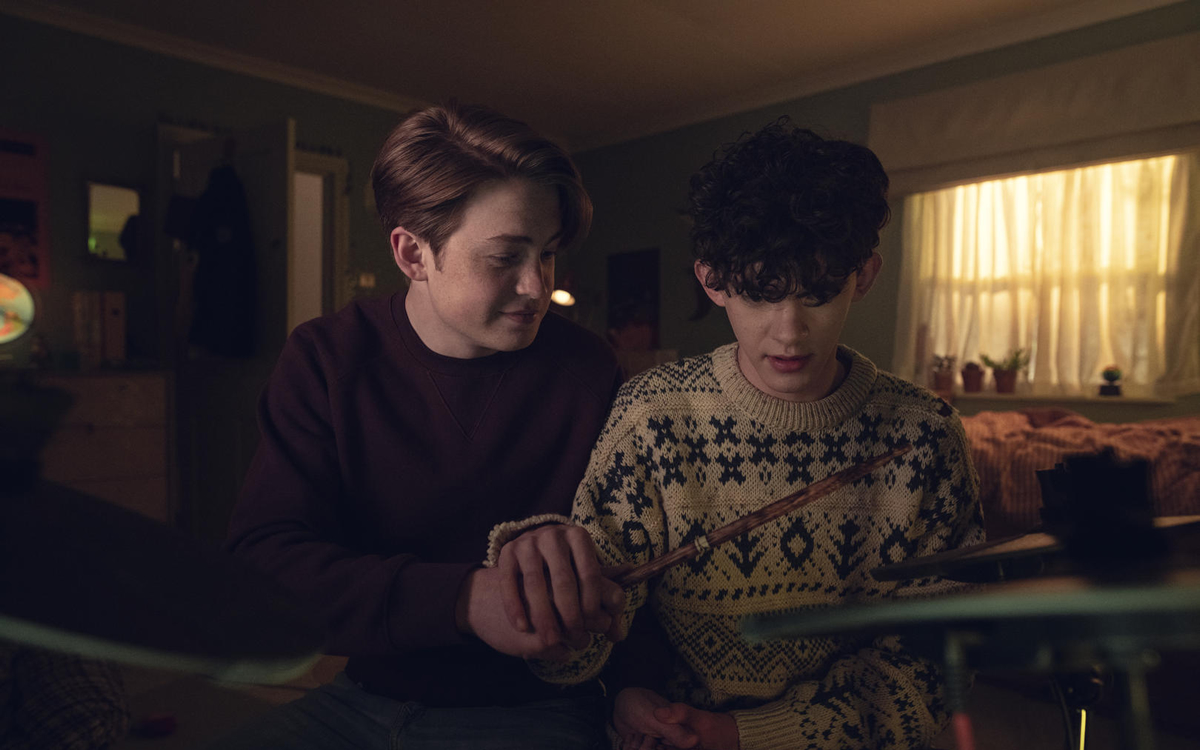 I'm in love with "Heartstopper," that plucky and tender coming-of-age drama based on Alice Oseman's graphic novels. It's currently on Netflix. I've caught myself sort of rationing out episodes as the series builds to its conclusion — what's in store for Charlie and Nick? What about Elle and Tao? Is it odd that a middle-aged gay has been smitten with a show about British teens? Well, watch and see. But it's incredible and honest. And you get to see Olivia Coleman here and there. So, there's that. On a side note, the "Heartstopper" of my day was another tender English coming-of-age drama set in the concrete world of British public housing, 1996's "Beautiful Thing." Go find that if you're bored.
To my joy, it was announced just this week that "Heartstopper" is renewed for two more seasons. So where am I going with this? It does seem as if the entertainment industry might be giving us another look. I've been griping for years about our paltry representation on both the big and small screens. We've been relegated to supporting characters — the office gay, the gay best friend, the tiresome trope of the suffering gay — for far too long.
So what exactly changed? Well, the older generation of Hollywood execs might finally be giving up the reigns of power and creative say. But I also think that the recent mega-hits like "Crazy Rich Asians" and "Black Panther," both of which, if you paid any attention at all, featured full-minority casts, taught the entertainment industry they could bet big on non-traditional stories with non-white casts. Bet big and win. So with that, the entertainment industry is finally rolling out the "Heartstoppers." But also the gay Internet is all aflutter about Andrew Ahn's "Fire Island," that's due on Hulu next week. And then for the fall, you have Nicholas Stoller's "Bros," written by and starring Billy Eichner. "Bros" not only features an almost entirely all-queer cast, but apparently it's all queer behind the camera as well.
I haven't seen an advanced screening of either of these films. I'm not that important. But I'm excited. Being a "Fire Island" gay myself, our house has an upcoming viewing party of that movie. To be honest, though, I am a little apprehensive about the lifting of the curtain on one of the last fully queer enclaves. But we deserve our love stories, too. And for "Bros" they're already trotting out words like 'blockbuster' and the like. And indeed the trailer looks incredibly promising.
But what took so long? Maybe some of the movies and series were held up due pandemic production delays. But gosh, how long has it been since Mike Nichols's "The Birdcage?" That now gay classic hit its 25-year anniversary recently. It seemed like Hollywood knew gay movies could be money makers. But, for some reason, we haven't seen a mainstream successful gay film since. Yes, before you come after me on twitter for erasing "Brokeback Mountain" and "Love, Simon," I just don't think these films have been enduring (not to mention endlessly quoted) like "The Birdcage."
"The Birdcage" lifted the curtain a bit on gay life. Well, more than a bit. Even my parents went to see it. But these three shows might be touching different audiences — a little gay, a little straight, teens, older gays like me. And I guess we should treat these as a win. As we are greeted with more mainstream acceptance, we might be treated to more mainstream and successful movies and television shows. And if "Fire Island" and "Bros" prove to be as well done as "Heartstopper," they could enter the ranks of "The Birdcage" as being both successful and enduring. 
Brock Thompson is a D.C.-based writer. He contributes regularly to the Blade.