The rise of esports
SonicFox is a black, gay furry — and one of best fighting game players in the world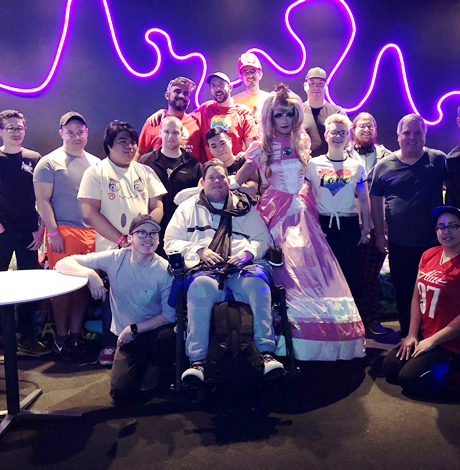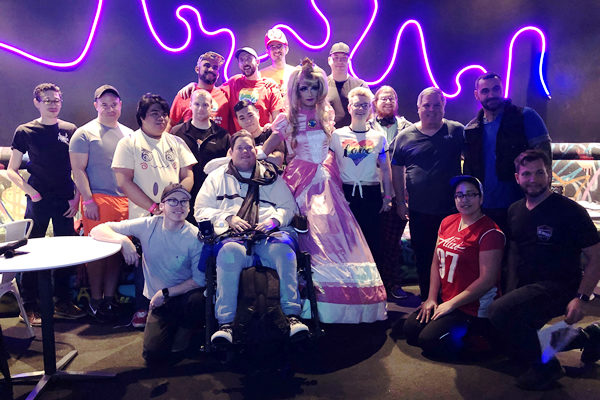 In 1962, a space combat video game called Spacewar! was developed by Steve Russell to be installed at the Massachusetts Institute of Technology. Its installation spread to other institutions making it the first known video game to be played at multiple computer locations.
Ten years later at Stanford University, a selected list of the best Spacewar! players were invited to watch and participate in a video game competition.
The combination of the competitive elements of gaming with a fan base laid the groundwork for what has become one of the most popular activities watched and played around the world.
The 2019 Global Games Market report forecasts that 2.5 billion gamers across the world will spend $152.1 billion on games in 2019.
The competitive side of gaming known as esports is expected to have a total audience of 454 million viewers and revenues that will top $1 billion. Online streaming platforms like Twitch and YouTube have served to launch esports into the stratosphere.
But is it really a sport?
Three things have to happen for a game to become a sport. There has to be competition, tournaments and spectators. The rise of esports has all that and more. Major spectator events in the form of streamed competitions with organized leagues, professional players that can be viewed anywhere, and live events in major offline sports venues.
Adding to the credibility of esports last month was the awarding of an ESPY for best esports moment. At the conclusion of the voting, which included 231,465 votes on Twitter alone, oLarry picked up the win over Ninja/Marshmello.
One esport player who was nominated in the best esports moment category was SonicFox aka Dominique McLean for winning EVO after switching sides.
SonicFox is a black, openly gay furry who also happens to be one of the best fighting game players in the world. He is a combination of some of the least represented demographics of players in the sport today. At 21 years of age, he has already won 52 tournaments.
Also taking note of the growing popularity of esports is the LGBT sports community. The Federation of Gay Games announced in June, the list of 36 sports that will be contested at Gay Games 11 Hong Kong in 2022.
For the first time in the history of the Gay Games, esports and dodgeball were among the sports to be included in the final sports list.
The host cities of the Gay Games follow a mandated list of core sports and can then add sports that are popular in their regions. Both esports and dodgeball are wildly popular in Hong Kong.
"The appetite for specific sports changes over time and we have to open up our minds as to what that means for the future," says Les Johnson, vice president of external affairs for the Federation of Gay Games. "Both sports will go through a 'Red Book' process where we establish the rules for play, age groups and medal counts."
Of note is that esports were a part of the sports list when D.C. made it to the final three cities of the 2022 Gay Games bid process.
Earlier this year in January, esports debuted at the Sin City Classic Sports Festival in Las Vegas. Sin City is the largest annual LGBT sporting event in the world and draws more than 7,000 athletes participating in 24 sports.
Stepping in on short notice to coordinate the addition of esports were Garrett Pattiani and Russ White. They are the co-founders/co-publishers of QLife Magazine,Federated Gaymers League, the International Drag Queen Database and UV Beach Club.
The competition was hosted at The Wall Gaming Lounge inside the Rio All-Suite Hotel & Casino. Attendees from the other Sin City sports were invited to attend as spectators and experience virtual reality (VR) demonstrations.
One of Pattiani and White's many side gigs is producing virtual reality festivals which includes egaming through VR.
"We brought along VR Oculus headsets for the gamers and spectators to experience in demo stations," says Pattiani. "Most gamers haven't experienced VR gaming and we believe that it will be the esport game of choice in the future."
The tournament featured two traditional esport games – Fortnite and Super Smash Bros. Ultimate. For the third game of the tournament, Pattiani and White added a VR element by introducing the competitors to Ping! (Pong).
"There has been a cost barrier for VR because game development is expensive," Pattiani says. "As the cost comes down and more people gain access to the technology, gamers will diversify, and new spaces will be created."
The attraction to esports for the LGBT community is that it creates a safe space where they can be themselves.
"You can be anybody you want to be – you can create avatars to mimic how you identify, you can change your name and change your hair color," says Pattiani. "These esports communities create a space where you can be your true self and offers the gamer the ability to explore identities."
Pattiani and White have a vision for the future that includes expanding esports at the Sin City Classic.
"We have the technology to create an LGBT community database of gamers worldwide. Leagues where they would be playing esports against each other, city against city," says White. "With sponsorships and prize money, we could draw the best players to Vegas to compete in future Sin City Classics."
Pro rugby player comes out
Devin Ibañez played with New England Free Jacks pre-pandemic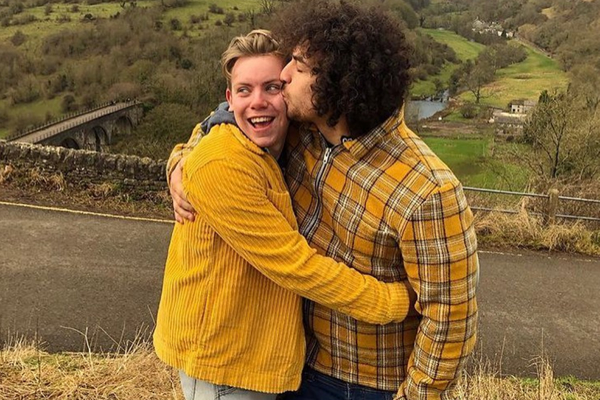 Major League Rugby player Devin Ibañez came out as a gay man on his social media platforms on Tuesday. Sharing pictures of embracing and kissing his partner Fergus Wade, the former New England Free Jacks athlete stated, "as of now I am the only openly gay rugby player to earn a contract with an MLR side. I hope that I will meet others like myself playing a high level of rugby and hoping to inspire the next generation of proud LGBTQ rugby players. So I will proudly call myself 'that gay rugger' in hopes that one day it won't sound strange in men's rugby"
Ibañez shares on his new Instagram account @thatgayrugger, "as 2020 comes to a close I took the time to reflect on my life and what aspects I could control and make positive changes to that would impact my day to day life and happiness."
He continues, "I want to start 2021 by celebrating the love of my life and my partner @ferguswade who has been with me through the highs and the (very) lows of the last three years."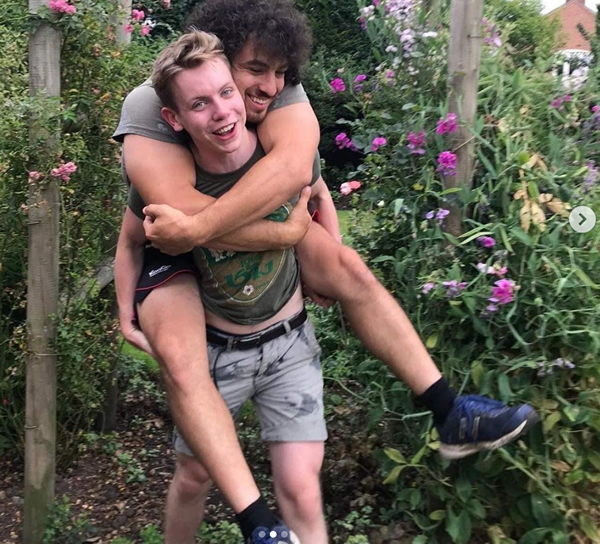 Gay Games announces 2022 'contingency planning committee'
LGBTQ sports event expected to take place despite turmoil in Hong Kong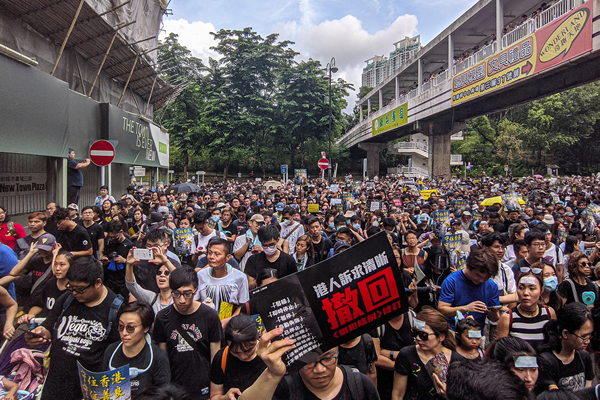 Officials with Gay Games Hong Kong 2022, the committee organizing the quadrennial international LGBTQ sports event scheduled to take place in Hong Kong in November 2022, announced at an online webinar on Aug. 27 that a "contingency planning committee" has been created to address potential "risks" associated with the event.
Although those risks include the potential impact of the coronavirus pandemic and ongoing "social unrest" in Hong Kong, organizers stated during the webinar that the Hong Kong government remains highly supportive of the Gay Games. They said a team of more than 100 volunteers is working diligently to safely accommodate the thousands of LGBTQ athletes and spectators expected to arrive in Hong Kong in November 2022.
The webinar took place less than two months after China enacted a highly controversial security law giving the Hong Kong government greater authority in cracking down on pro-democracy protesters who have been holding demonstrations, some of which have become violent, for more than a year.
The Federation of Gay Games, the international governing body that oversees the Gay Games, reaffirmed its decision to select Hong Kong as host for the 2022 Gay Games during its Annual General Assembly meeting in Guadalajara, Mexico last November. One year earlier, the FGG selected Hong Kong over D.C. and Guadalajara, who were the two finalist cities competing with Hong Kong, to become the host city for the games.
FGG officials have predicted at least 12,000 athletes will participate in 36 sports in the 2022 Gay Games, with at least 75,000 spectators expected to turn out in Hong Kong to watch the games and participate in at least 20 accompanying arts and cultural events.
"As mentioned in the webinar, Gay Games Hong Kong 2022 has set up a contingency planning committee and has drawn up a contingency plan to cover specific risks, like the pandemic and social unrest," said Federation of Gay Games spokesperson Shiv Paul in response to an inquiry from the Washington Blade.
"FGG with GGHK are closely monitoring the health, political, sporting, travel, and international events that could impact the delivery of Gay Games 11 in Hong Kong in November 2022," Paul said. "Contingency plans are in development to mitigate the potential impact any unfortunate circumstances might cause," he said.
"The team on the ground in Hong Kong are doing an excellent job in keeping the board up to date with concerns surrounding Hong Kong," Paul quoted Joanie Evans, co-president of the FGG, as saying.
Paul added, "The GGHK team is composed of a team of 100 passionate LGBTQ+ volunteers and are looking forward to celebrate the 40th anniversary of the Gay Games, first in Asia. They happily make Hong King their home, feeling safe in the ability to lead out, productive lives. The organization cannot speculate on sensationalized unconfirmed preconceptions."
He was referring to a question from the Blade asking whether China might force local Hong Kong officials to arrest Gay Games spectators from Europe, North America or elsewhere if they make statements critical of China during the Gay Games cultural events.
Under the sweeping national security law enacted by China earlier this year, Hong Kong officials have made numerous arrests of dissidents denouncing China for infringing on what dissidents say was China's 1997 agreement with the United Kingdom to allow Hong Kong to remain a semiautonomous region of China for 50 years after the British handed over its former colony to China.
Paul said the Hong Kong government has been involved in the Gay Games Hong Kong organizers' application process for holding the Games in Hong Kong beginning in 2016.
"GGHK has been having ongoing and regular communications with multiple departments of the Hong Kong government to ensure that they are kept abreast of the process and support required from the government," Paul told the Blade.
"In all the interactions GGHK is having with the Hong Kong government, support continues to grow within the Hong Kong government regarding GGHK," he said. "New allies are offering support as it will be one of the biggest events to take place in Hong Kong during the next few years and stands to positively impact on the city," said Paul.
Irish national track champion comes out as gay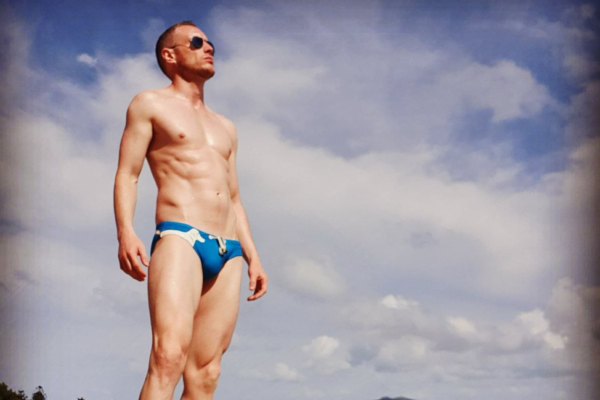 Another international pro athlete has come out as gay, in a podcast interview dropped by Outsports on Monday.
Denis Finnegan, a 10-time national track-and-field title winner in Ireland, made his revelation on the Five Rings To Rule Them All podcast, telling interviewer Cyd Zeigler that he has been "drifting" toward coming out in recent years even though being gay is only a small part of who he is "as a person, and an even smaller part as an athlete," in order to help other LGBTQ people in sports feel less alone.
"For younger people it will hopefully give them more confidence in what they're doing," the 33-year-old Finnegan said. "There are still people who are scared or unsure of what's happening, so I hope just telling my story might help one person notice there's more acceptance out there."
The athlete, who won his 10 championships in triple jump, said that he eventually gravitated toward track and field – as opposed to team sports like basketball and Gaelic football, which he played in his younger years – because he found the atmosphere more welcoming.
"Athletics was always a place that, because it was quite mixed, it was a place I could have gotten away from everything," he told the podcast.
"I think those sports, because they were a team sport with males, there were times when it wasn't comfortable," he elaborated. "Athletics was always my favorite sport, it was always the sport that was the one that was the most open. I'd be training with girls, I'd be training with guys, and I think that did help a bit. I was never worried about any kind of comments on the track. But when I was going for, say, football, it was more of an issue."
He also said that after growing up with sports as a major part of his identity, it was important for him to find a way to continue participating after his university years.
"I loved sport and my whole family was sporty. I'd want to be doing the sports, but there was a part of them I wasn't enjoying at all," he said, echoing a sentiment shared by many LGBTQ athletes who feel pressured to remain closeted due to the hyper-masculine environment and hetero-normative expectations typically found in male-dominated team sports.
In the interview, Finnegan also opens up about the strains of being publicly "closeted" while maintaining a personal life, as well as additional issues he faced in both the public and private sphere.
As a final thought, he shared a quote from a speech by Theodore Roosevelt:
"It is not the critic who counts; not the man who points out how the strong man stumbles, or where the doer of deeds could have done them better. The credit belongs to the man who is actually in the arena, whose face is marred by dust and sweat and blood; who strives valiantly; who errs, and comes short again and again, because there is no effort without error and shortcoming; but who does actually strive to do the deeds; who knows the great enthusiasms, the great devotions; who spends himself in a worthy cause; who at the best knows in the end the triumph of high achievement, and who at the worst, if he fails, at least fails while daring greatly, so that his place shall never be with those cold and timid souls who know neither victory nor defeat."