August 21, 2019 at 10:33 pm EDT | by Lou Chibbaro Jr.
Grand jury adds sexual assault, kidnapping charges for man arrested in D.C. gay murder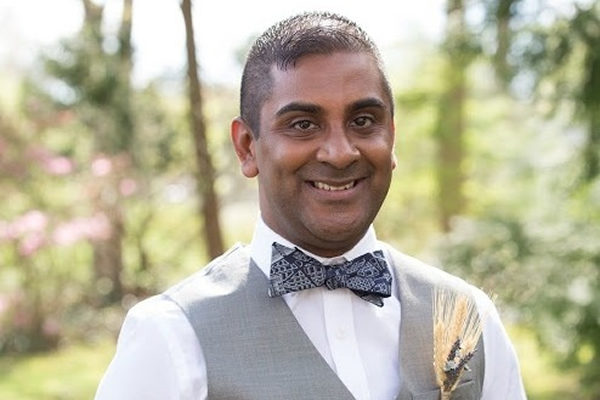 A D.C. Superior Court Grand Jury on Tuesday handed down a five-count indictment that includes new charges of first-degree sexual abuse and kidnapping against a 26-year-old man charged in the Jan. 6, 2019 murder of gay retail manager Vongell Lugo inside Lugo's D.C. apartment.
U.S. Navy Hospital Corpsman 3rd Class Collin J. Potter was initially charged by prosecutors with second-degree murder shortly after D.C. police found him standing over Lugo's body lying in the hallway outside Lugo's apartment at 2844 Wisconsin Ave., N.W. near the Washington National Cathedral.
Court records show an autopsy found Lugo, 36, had been stabbed at least 47 times in the upper body and genital area inside his apartment before Potter dragged his nude body outside the apartment door into the hallway. A police charging document says a neighbor in the building called 911 after hearing screams coming from the apartment. The document says police found Potter naked and partially covered in blood but uninjured when they arrived on the scene.
Potter has pleaded not guilty to the initial second-degree murder charge. His attorney argued at a preliminary hearing on April 26 that someone else could have entered Lugo's apartment and committed the murder sometime after security cameras in the building showed Potter and Lugo entering the building together in the early morning hours of Jan. 6.
Assistant U.S. Attorney Nebiyu Feleke argued at the hearing that Lugo and Potter were in the apartment alone at the time of the murder and there was no evidence to show anyone else was present.
At the time of the preliminary hearing, police said they had yet to determine a motive for the murder.
D.C. Superior Court Judge Juliet McKenna found probable cause at the April 26 hearing that Potter committed the murder as charged and ordered him held without bond. He was scheduled to return to court on Friday, Aug. 23, for a felony status hearing.
The Aug. 20 indictment by the grand jury includes three counts of First Degree Murder While Armed-Felony Murder and lists the three offenses as having occurred under aggravating circumstances.
"The Grand Jury Further Charges that the murder was especially heinous, atrocious or cruel," the indictment says after each of the three murder counts.
The indictment also includes the counts of Kidnapping While Armed and First Degree Sexual Abuse While Armed. Under the city's criminal code, First Degree Sexual Abuse replaced what used to be the charge of rape under D.C. law.
"On or about January 6, 2019, within the District of Columbia, Collin Potter, while armed with and having readily available a dangerous weapon, that is a knife or other sharp object, engaged in a sexual act with Vongell Lugo, that is, the penetration of Vongell Lugo's anus by Collin Potter's penis, by using force against Vongell Lugo (First Degree Sexual Abuse While Armed)," the indictment states.
The indictment states that on that same day while armed with a knife as a "dangerous and deadly" weapon, Potter "seized, confined, kidnapped, abducted, physically assaulted and carried away Vongell Lugo, with the intent to hold and detain Vongell Lugo, for the purpose of sexually assaulting him (Kidnapping While Armed)."
Police charging documents filed in court earlier this year say witnesses told police homicide detectives investigating the case that Lugo and Potter were together drinking at the Black Whiskey bar at 1410 14th St., N.W. on the night of the murder and were observed leaving together. The charging documents do not say whether Lugo and Potter knew each other prior to the time they were seen together at the Black Whiskey, a straight bar that Lugo's friends said he sometimes patronized.