August 26, 2019 at 2:25 pm EDT | by Lou Chibbaro Jr.
David Mariner named as new director of CAMP Rehoboth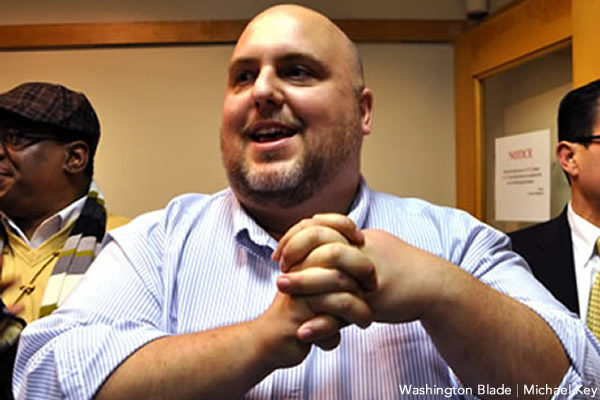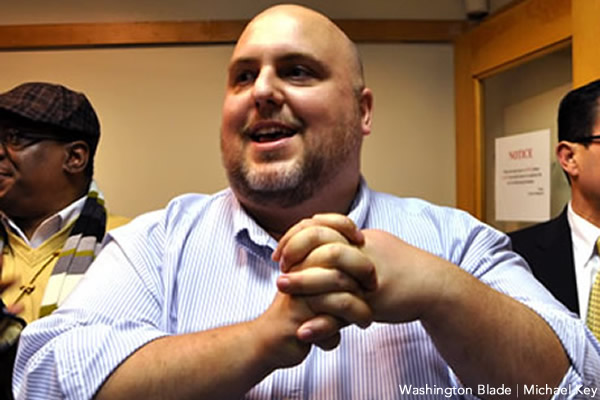 The Board of Directors of CAMP Rehoboth, the LGBT community center and service organization in Rehoboth Beach, Del., announced on Monday that it has named D.C. LGBT Center leader David Mariner as its new executive director.
The announcement by the CAMP Rehoboth board came about an hour after Mariner announced in a statement he would be leaving his job at the D.C. Center on Sept. 30 after 11 years of service as executive director.
Chris Beagle, president of the CAMP Rehoboth board and chair of a search committee to find a new executive director, said in the announcement that Mariner's role as head of the D.C. Center was a key factor in his selection for the CAMP Rehoboth job.
"David's success leading and growing the D.C. Center will serve the organization well at this pivotal time in CAMP Rehoboth's history," he said. "The board also wants to thank the more than 400 staff, board and community members who participated in the search process and provided direct input that helped define the qualities they wanted to see in our next executive director," Beagle said.
"Mariner has more than fifteen years of experience working and volunteering at national and local LGBTQ and HIV/AIDS service organizations," the CAMP Rehoboth statement says. "Mr. Mariner is also a board member of the non-profit Empowering the Transgender Community (ETC) which provides a safe, supportive place for the transgender and lesbian, gay, and bisexual community in the Washington, D.C. area."
The statement notes that Mariner will begin his new position on Oct. 7 and will replace CAMP Rehoboth's founding executive director, Steve Elkins, who passed away in March 2018 after a battle with lymphoma.
Elkins' husband and the group's co-founder, Murray Archibald, has served as interim executive director since the time of Elkins' passing.
"Under their combined leadership and vision, CAMP Rehoboth has become one of the most respected and successful non-profit organizations in Delaware as well as the Mid-Atlantic region and has contributed greatly to establishing Rehoboth as a widely recognized community with 'room for all,'" the statement says. It says Archibald will be assisting the board's transition committee through the end of this year.
Beagle told the Washington Blade CAMP Rehoboth currently has about 1,200 members and has an annual budget of $1.5 million. He said its founders intended the word CAMP to stand for "Creating A More Positive Rehoboth." 
"Rehoboth has always been a unique and special place for our LGBTQ community, and I'm thrilled to join the organization that has made it exactly that," Mariner said in a statement. "It's an honor to be selected by a group that is so committed to maintaining the incredible legacy of its founders," he said.
In his statement announcing he would be leaving the D.C. Center, Mariner said his departure comes at the time the Center will celebrate the 15th anniversary of its founding.
"I hope we all take time to celebrate the many visionary board members, staff, volunteers, and community partners who have brought us to this point, including our past board chairs Michael Sessa and Michael Fowler, and our current board co-chairs Rehana Mohammed and Jonathan Gilad," he said.
"I will spend my remaining time here assuring a smooth and strategic transition," said Mariner. "2020 will be a year of growth for the D.C. Center with a significant increase in grant funding. This includes a groundbreaking grant from the D.C. Department of Aging and Community Living (DACL)," he said. "This grant, which will help us better serve older LGBTQ adults, is the first grant ever given by DACL to an LGBT organization."
Mariner and another D.C. Center spokesperson couldn't immediately be reached to determine the status of the Center's plans for selecting Mariner's replacement.