September 5, 2019 at 2:57 am EDT | by Peter Rosenstein
Rehoboth Beach a place for all seasons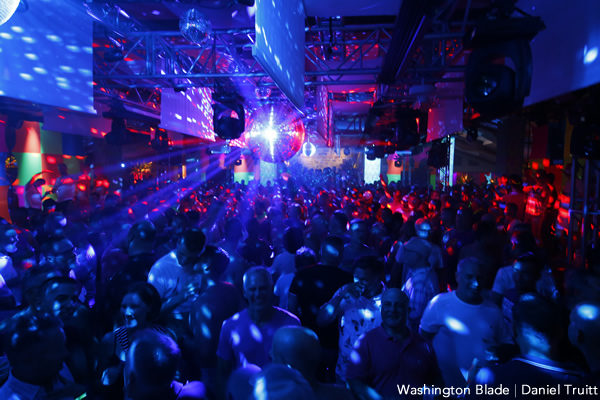 Labor Day 2019 and CAMP Rehoboth's annual Sundance party is now history and another summer season in Rehoboth has come to an end. But everyone should know Rehoboth Beach is no longer just a place to go in the summer. It has become a year-round destination with great restaurants, shops and activities to enjoy.
Rehoboth Beach itself is one square mile but the surrounding community in Sussex County has become a place where many in the LGBTQ+ community are buying second homes and retiring. Fall is a great time to make an appointment with one of the many Realtors who would be happy to show you around.
Sundance was again a huge success with hundreds attending both the auction on Saturday and the dance on Sunday. It was also when CAMP, Rehoboth's LGBTQ community center, introduced its new executive director David Mariner to the community. People walked from the restaurants and bars on Baltimore Avenue, Rehoboth's gayest block, to the convention center where the party was held along recently dedicated Steve Elkins Way.
The restaurants and bars on Baltimore Avenue including The Pines, Aqua Grill, the Blue Moon, Lori's Café, Iguana Grill, Eden, Jam, Le Fable, and Café Azafran were all busy with end of summer revelers. But don't despair, many like The Pines are open all year long.
As we look forward to fall and winter at the beach there are many events planned. They include CAMP's fourth annual Block Party which this year will take place on Sunday Oct. 20. Following that the ever-popular 30th Annual Sea Witch Festival will be held Oct. 25-27. Then among other events is the town's annual Christmas tree lighting and concert on Nov. 29 during Thanksgiving weekend. Then there is the Christmas parade.
While Baltimore Avenue may be the gayest block it's surely not the only block with shops and restaurants staying open all year long. There are three main commercial blocks in Rehoboth — Baltimore Avenue, Rehoboth Avenue and Wilmington Avenue. They, along with 1st and 2nd streets between Rehoboth and Wilmington, make up the bar, restaurant and shopping district. Open all year is my favorite place to get a cup of java, The Coffee Mill, in the mews between Rehoboth and Baltimore Avenues. Then there is BRASHhh on 1st a great men's boutique and gift store and on Rehoboth Avenue stop in Gidget's Gadgets, a fun place that has a huge selection of vinyl records. There is the ever-popular Purple Parrot restaurant open all year with great food at reasonable prices and a fun happy hour.
Rehoboth is also the place to enjoy great theater all year long at HYPERLINK "http://www.clearspacetheatre.org/events/shows-and-events.html"Clear Space Theatre on Baltimore Avenue. Its fall/winter productions include Three Tall Women, Ghost the Musical, James and the Giant Peach and A Christmas Story the Musical. Before an evening at the theater you can window shop or buy some great art on Baltimore Avenue at the Ward Ellinger Gallery or head to Wilmington Avenue and peruse the art at Gallery 50. If you just can't do without some beautiful designer jewelry for yourself or a loved one stop in at Elegant Slumming or browse some great art and designer furniture at Philip Morton Gallery or get new glasses at Shademakers Eyewear all on Baltimore Avenue.
More people each year are waking up to the fact Rehoboth Beach has become a year-round community that doesn't close up shop after Labor Day. There are some places that may still close a couple of days mid-week so call for reservations at restaurants and if you are coming to the beach to shop at a specific store give them a call just to confirm they will have the welcome mat out when you get to town.
One of the great things about coming to the beach in what has always before been called off-season is traffic is lighter. There are also no parking meters in town from mid-September to Memorial Day.
So if you haven't been to the beach off-season this is the year to visit. The beach and the boardwalk are always there. Think about an afternoon stroll on the mile-long boardwalk in colder weather with a hot chocolate in your hand looking out at the ocean before going for a great meal. There is nothing that can compare.
Peter Rosenstein is a longtime LGBT rights and Democratic Party activist. He writes regularly for the Blade.