FALL ARTS 2019 MISC. EVENTS: Things to do, places to go, people to see
Some events — galas, benefits, stand-up acts, etc. — don't fit in our other fall arts categories. We gathered up all the miscellany here!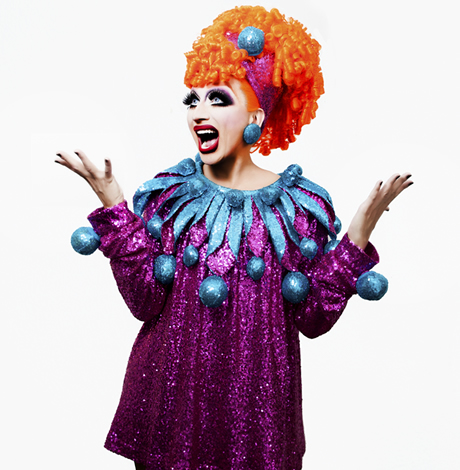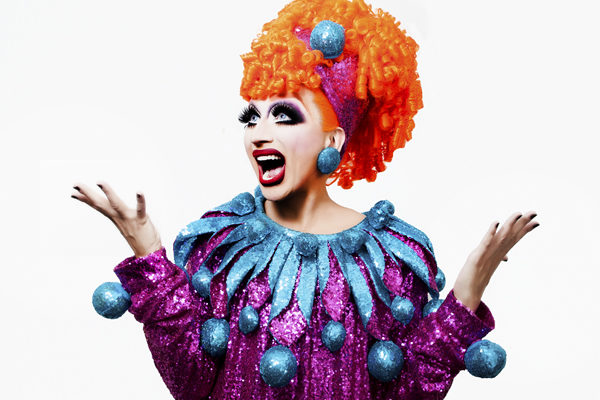 Get out your calendar!
The eighth annual Charlottesville Pride Festival is Saturday, Sept. 14 from 11 a.m.-7 p.m. Details at virginia.org.
Rainbow History Project presents walking tours called "Queering Capitol Hill" by Philip Clark Sept. 14 and 22. Sign up at culturaltourismdc.org. More info at rainbowhistory.org.
Rayceen has several events throughout fall including "Art All Night" (Saturday, Sept. 14), "Rayceen's Reading Room" (Monday, Sept. 23), "Rayceen, Fix Me Up!" Autumn Mixer" (Thursday, Oct. 17), and regular "Ask Rayceen Show" dates Oct. 2 and Nov. 6 at the HRC Equality Center (1640 Rhode Island Ave., N.W.). Team Rayceen is also presenting "AfroQueer: Black LGBTQ Immigrants in America" on Thursday, Oct. 24 at the HRC Equality Center (1640 Rhode Island Ave., N.W.) at 7 p.m. It's free. Details at askrayceen.com.
"LGBT! #ShowUp4DC!" is Thursday, Sept. 19 at 10 a.m. at the Rayburn House Office Building (45 Independence Ave., S.W.) for a hearing on H.R. 51, a D.C. Statehood Bill. Organizers say "statehood has always been an LGBTQ issue." Look for the event on Facebook for details.
"A Tupperware Party with Dixie Longate," a benefit drag performance for D.C. Different Drummers, is Thursday, Sept. 19 at Arena Stage (1101 6th St., S.W.). Tickets are $45 at dcdd.org/dixie.
The Washington Blade has its 18th annual Best of Gay D.C. readers' poll awards on Thursday, Sept. 19 (earlier this year) at Dacha Navy Yard (79 Potomac Ave., S.E.). Tickets are $25 via Eventbrite or Facebook.
The Maryland Trans Resilience Conference is Saturday, Sept. 21 at 9 a.m. at the Lord Baltimore Hotel (20 W. Baltimore St.) in Baltimore.
AIDS Walk Delaware is Saturday, Sept. 21 at 9 a.m. in Rehoboth Beach, Del. Details at aidswalkdelaware.org.
Night Out for The Trevor Project is Wednesday, Sept. 25 at 6 p.m. at Pitchers (2317 18th St., N.W.). Details at thetrevorproject.org.
The 14th annual Hispanic LGBTQ Heritage Awards are Wednesday, Sept. 25 at 6 p.m. at HRC (1640 Rhode Island Ave., N.W.). Admission is free but donations will be accepted at the door. Details at latinoglbthistory.org.
Washington-Israel LGBTQ & Allies Reception is Wednesday, Sept. 25 at 7 p.m. at Sonoma (223 Pennsylvania Ave., S.E.). It's a chance for locals to meet queer CEOs from Israel, here for AWB's Reverse Mission project. Tickets are $18 at awiderbridge.org.
"Queer Eye's" Jonathan Van Ness is at Sixth & I (600 I St., N.W.) on Thursday, Sept. 26 at 7:30 p.m. to talk about his new book "Over the Top." It's sold out but last-minute tickets may become available at sixthandi.org.
The National Trans Visibility March is Saturday, Sept. 28 at Freedom Plaza. Registration is suggested but not required. The Torch Awards are the night before.
The 23rd annual HRC National Dinner is Saturday, Sept. 28 at the Washington Convention Center (801 Mt. Vernon Pl., N.W.) at 5 p.m. Tickets are $400 at hrcnationaldinner.org.
Desiree Dik's "Slay Them" drag competition is held the first Friday of each month at 9 p.m. at Red Bear Brewing (209 M St., N.E.). The next is Friday, Oct. 4.
The Bachelors Mill Reunion 2019 is Saturday, Oct. 5 at 6 p.m. at District Soul Food Restaurant & Lounge (500 8th St., S.E.), the original Bachelors Mill location.
The fifth annual VIDA Thrive 5k is Saturday, Oct. 12 at 8 a.m. in Rock Creek Park. Register and find info at vidathrive5k.com.
Rainbow Families Family Camp is Oct. 14–16 at Camp Tockwogh in Worton, Md. Details at rainbowfamilies.org.
Out figure skater Adam Rippon, who won a team bronze at the 2018 Olympics and later won "Dancing With the Stars," will be at Sixth & I Synagogue (600 I St., N.W.) on Wednesday, Oct. 16 at 7 p.m. to speak about his new memoir "Beautiful on the Outside." Tickets are $20-45 at eventbrite.com.
The Washington Blade has its 50th Birthday Gala on Friday, Oct. 18 starting at 6 p.m. with cocktails at the InterContinental (801 Wharf St., S.W.). Tickets are $300. Details at blade50th.com.
La Fantasy presents the Superhero Underwear Party with Eliad Cohen on Friday, Oct. 18 at 10 p.m. at Saint Yves (1220 Connecticut Ave., N.W.). Tickets are $25 at seetickets.us.
"Drag Race" champ Bianca Del Rio brings her "It's Jester Joke" tour to The Lincoln Theatre (1215 U St., N.W.) on Friday, Oct. 18 at 6:30 p.m. Tickets are $39.50-199 at ticketfly.com.
The SMYAL Fall Brunch is Sunday, Oct. 20 at the Marriott Marquis (901 Massachusetts Ave., N.W.) at 10:30 a.m. Tickets are $250 at bidpal.net/smyal.
The fourth annual CAMP Rehoboth Block Party is Sunday, Oct. 20 from 11 a.m.-4 p.m. at the CAMP Rehoboth Community Center (37 Baltimore Ave., Rehoboth Beach, Del.). Details at camprehoboth.com.
The eighth annual Chefs for Equality event (an HRC benefit) is Tuesday, Oct. 22 at Washington National Cathedral at 5:30 p.m. Tickets went up this year — they're $225. Details at chefsforequality.org.
Baltimore Black Pride 2018 is Oct. 25-27. This year's theme is "Revival." It opens with a networking event Oct. 25, a brunch with the theme "Healing Black LGBTQ Trauma" and Halloween masquerade party are Oct. 26. Oct. 27 is Sunday Family Fun Day. Details at cbebaltimore.org.
Swazz presents "Queer Halloween Party" on Friday, Oct. 25 at 9 p.m. at Smith Public Trust (3514 12th St., N.E.). Tickets are $10 at swazzevents.com.
Miss Adams Morgan is Saturday, Oct. 26 at 6 p.m. at the Washington Hilton (1919 Connecticut Ave., N.W.).
The Walk & 5K to End HIV 2019 is Saturday, Oct. 26 at 7 a.m. (check-in) kicking off and ending at Fredom Plaza (Pennsylvania Ave. and 13th streets, N.W.). The 5k begins at 9:15. The walk begins at 9:20. Post-race activities start at 10. Details at walktoendhiv.org.
"RuPaul's Drag Race: Werq the World Tour" is Sunday, Oct. 27 at 8 p.m. at The Anthem (901 Wharf St., S.W.). Tickets start at $52 at ticketmaster.com.
The 32nd annual High Heel Race is Tuesday, Oct. 29 on 17th Street, N.W.
"Randy Rainbow Live!" is Saturday, Nov. 2 at 7 p.m. at the Hippodrome (12 N. Eutaw St.) in Baltimore. Tickets are $57-77 at ticketmaster.com.
Todrick Hall brings his "Haus Party Tour" to the Warner Theatre (513 13th St., N.W.) on Saturday, Nov. 9. He plays Baltimore Nov. 10. Tickets are $23-42 at livenation.com.
The Veterans Day wreath-laying ceremony for LGBT veterans is Monday, Nov. 11 at noon at Congressional Cemetery (1801 E St., S.E.).
Transgender Day of Remembrance is Wednesday, Nov. 20 at 6 p.m. at The D.C. Center (2000 14th St., N.W., suite 105). Details at thedccenter.org.
Celebrate Judy Garland's centennial by watching her movies
The dazzling force of nature made 34 films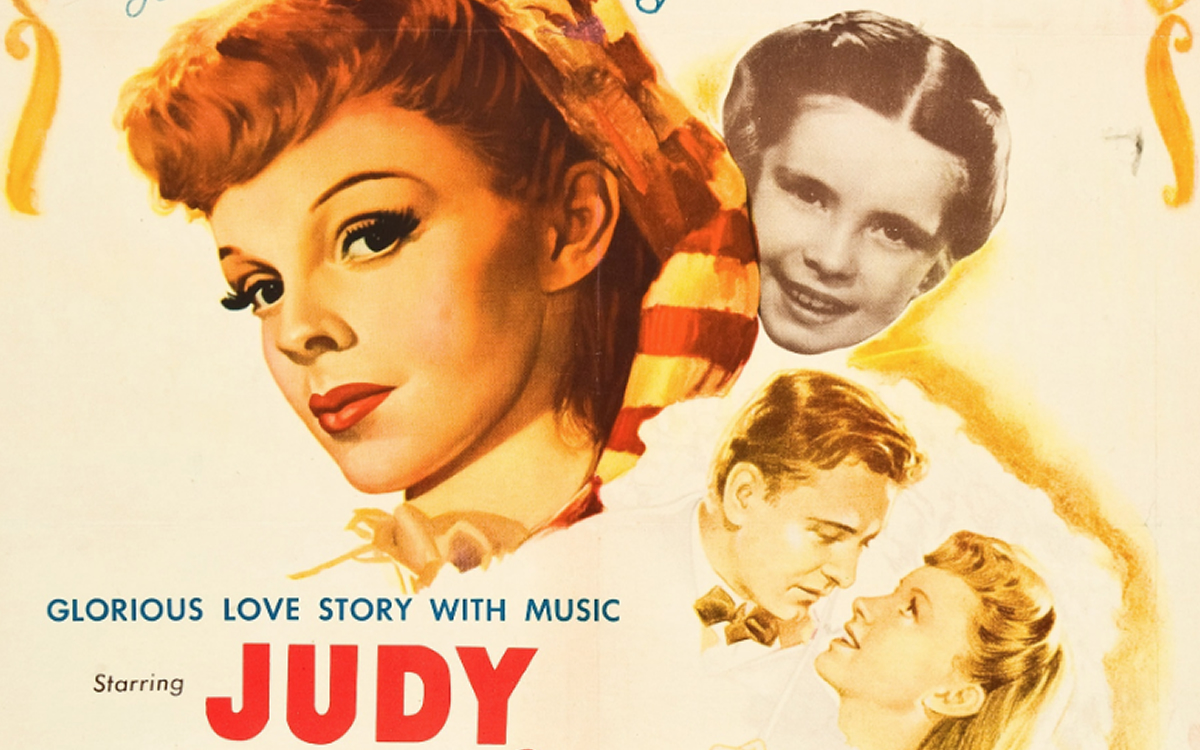 When the world ends, aficionados will still be watching their favorite Judy Garland movies.
Queer icon Garland was born 100 years ago this year (on June 10, 1922).
Everyone knows how tragic much of Garland's life was. MGM feeding her uppers and downers when she was a child. Bad luck with husbands. Getting fired from movies because of her addiction issues. Her death at age 47.
You can't deny that Garland's life was often a mess. Yet, it's too easy to encase Garland into a box of victimhood.
Contrary to the misperception of her as a sad figure, Garland wasn't a morbid person. She was a fabulous comedian and clown, John Fricke, author of "The Wonderful World of Oz: An Illustrated History of the American Classic," told the Blade in 2019. Lucille Ball said Garland was the funniest woman in Hollywood, Fricke said. "'She made me look like a mortician,' Lucy said," he added.
In the midst of the sentimentality and morbidity shrouding her legacy, you can readily forget Garland's prodigious talent and productivity.
Garland was a consummate, multi-faceted, out-of-this-world talented performer. She (deservedly) received more awards than most performers would even dream of: two Grammy Awards for her album "Judy at Carnegie Hall," a special Tony for her long-running concert at the Palace Theatre and a special Academy Juvenile Award. Garland was nominated for an Emmy for her TV series "The Judy Garland Show" and for Best Supporting Oscar for her performance in "Judgment at Nuremberg."
Garland, a dazzling, force of nature on screen, made 34 films. There's no better way to celebrate Garland's centennial than to watch her movies.
Garland was renowned for connecting so intimately with audiences when she sang. She's remembered for her legendary musicals — from "The Wizard of Oz" to "Meet Me in St. Louis" to "A Star is Born."
But if you watch, or re-watch, her movies, you'll see that Garland wasn't just a singer who sang songs, and sometimes danced, in production numbers in movie musicals.
Garland was a talented actor. She wasn't appearing on screen as herself – Judy Garland singing to her fans.
Whether she's tearing at your heartstrings as Dorothy in "The Wizard of Oz," performing brilliant physical comedy with Gene Kelly in the "The Pirate," breaking your heart with "The Man that Got Away" in "A Star is Born" or unrecognizable as Irene Hoffmann in "Judgment at Nuremberg," Garland is acting. Her performance etches these characters onto your DNA.
Picking Garland's best movies is like deciding which five of your 20 puppies should go on an outing. But, if you're cast away on a desert island, take these Garland movies with you:
"Meet Me in St. Louis": This luminous 1944 musical, directed by Vincente Minnelli, has it all: Garland in top form, the Trolley song, Margaret O'Brien, along with a stellar cast, and the best Christmas song ever.
"The Clock": This 1945 movie, also directed by Minnelli, showcases Garland as a gifted dramatic actress. Shot in stunning black-and-white near the end of World-War II, the movie is the story, set in New York City, of a young woman (Garland) and a soldier on leave (Robert Walker) who fall in love.
"Easter Parade": Sure, this 1948 picture, directed by Charles Walters, is thought of as a light musical by some. But, who cares? It's in Technicolor, and Judy's in peak form – dancing with Fred Astaire.
"A Star is Born": If you don't know the story of this 1954 film, directed by George Cukor, starring Garland and James Mason, you're not a member of queer nation. There have been other versions of "A Star is Born," some quite good, but this is still the best. Garland should have gotten an Oscar for this one.
"Judgment at Nuremberg": This 1961 film, directed by Stanley Kramer, will never be a date night movie. It's long (3 hours, 6 minutes), grim (about Nazi crimes) and Garland is only in it for about seven minutes. But the story is gripping and Garland's performance is mesmerizing. When you watch her as Irene, you won't be thinking that's Judy Garland.
Happy centennial, Judy!
New ACT UP book is part history, part memoir
'Boy with the Bullhorn' chronicles hard work, grief, anger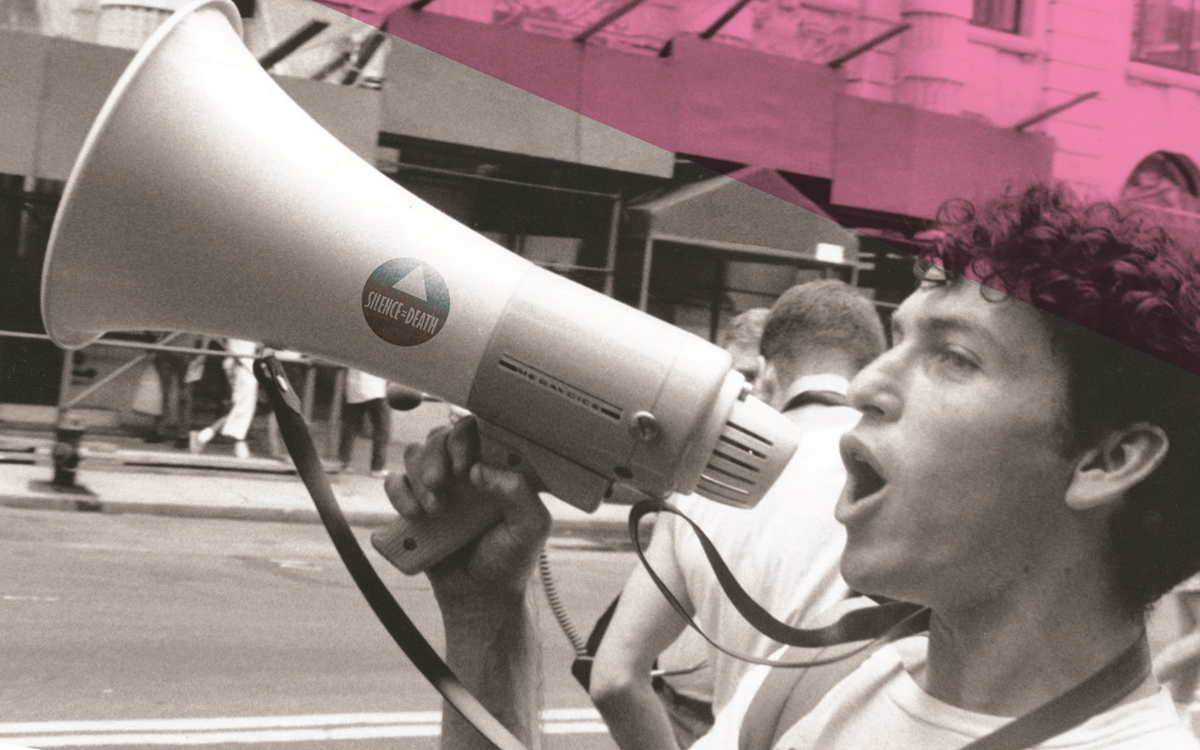 'Boy with the Bullhorn: A Memoir and History of ACT UP New York' 
By Ron Goldberg
c.2022/ Fordham University Press
$36.95/512 pages
The sign above your head shows what's going on inside.
Last night, you made the sign with a slogan, firm words, a poke to authority – and now you carry it high, yelling, marching, demanding that someone pay attention. Now. Urgently. As in the new book, "Boy with the Bullhorn" by Ron Goldberg, change is a-coming.
He'd never done anything like it before.
But how could he not get involved? Ron Goldberg had read something about ACT UP, the AIDS Coalition to Unleash Power, and he heard they were holding a rally near his workplace. It was 1987, he'd never participated in anything like that before, but whispers were everywhere. He and his friends were "living under a pervasive cloud of dread."
He "was twenty-eight years old… scared, angry, and more than a little freaked out" about AIDS, he says.
Couldn't he at least go down and hold a sign?
That first rally led Goldberg to attend a meeting, which, like most, as he came to realize, were raucous and loud and "electric." Because he was "living fully 'out and proud'," and because he realized that this was an issue "worth fighting for," he became even more involved with ACT UP by attending larger rallies and helping with organizing and getting his fellow activists fired up. He observed as women became involved in ACT UP, too. Monday night meetings became, for Goldberg, "the most exciting place in town."
There, he learned how politics mixed with activism, and why ACT UP tangled with the Reagan administration's leaders. He puffed with more than just a little ownership, as other branches of ACT UP began spreading around the country. He learned from ACT UP's founding members and he "discovered hidden talents" of his own by helping.
On his years in ACT UP, Goldberg says, "There was hard work, grief, and anger, surely, but there was also great joy." He was "a witness. And so, I began to write."
Let's be honest: "Boy with the Bullhorn" is basically a history book, with a little memoir inside. Accent on the former, not so much on the latter.
Author Ron Goldberg says in his preface that Larry Kramer, who was one of ACT UP's earliest leaders encouraged him to pull together a timeline for the organization and this book is the result of the task. It's very detailed, in sequential order and, as one reads on, it's quite repetitive, differing basically in location. It's not exactly a curl-up-by-the-fire read.
Readers, however – and especially older ones who remember the AIDS crisis – won't be able to stop scanning for Goldberg's memories and tales of being a young man at a time when life was cautiously care-free. The memories – which also act as somewhat of a gut-wrenching collection of death-notices – are sweet, but also bittersweet.
This book is nowhere near a vacation kinda book but if you have patience, it's worth looking twice. Take your time and you'll get a lot from "Boy with the Bullhorn." Rush, and it might just go over your head.
The Blade may receive commissions from qualifying purchases made via this post.
A fine 'Bro'-mance
Eichner, Macfarlane performances essential to movie's appeal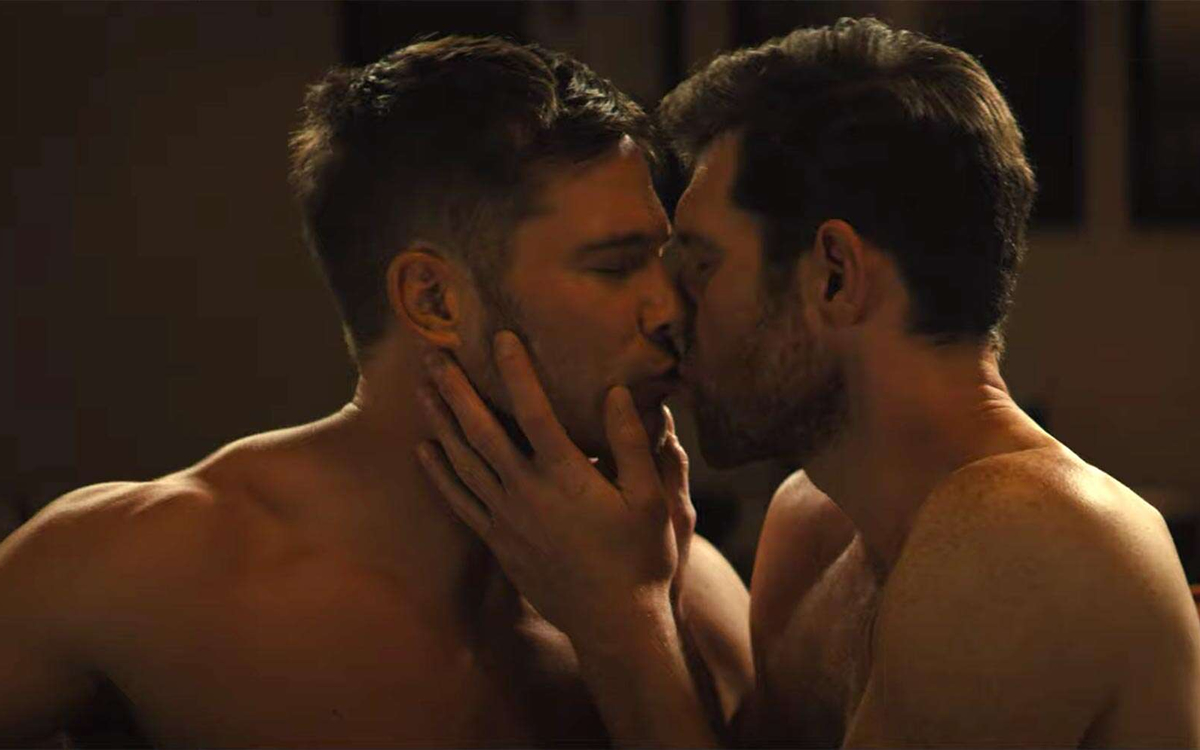 If you're reading this, you probably already know that "Bros" is a history-making milestone for LGBTQ representation in the movies — the first gay romantic comedy produced by a major Hollywood studio, written by an openly gay man (Billy Eichner) who also stars in it – and that it was made with queer talent filling virtually every role, both on camera and off. The "Billy on the Street" writer/comedian/actor, true to his brand, has been loud-and-proud about his efforts to foster authenticity and inclusivity throughout the making of his film, and rightly so.
Still, now that his much-anticipated movie is finally out, we can finally stop talking about all that. After all, even when a movie scores as many points for LGBTQ representation as this one does, what really matters is whether or not it's actually any good.
When Eichner was tapped to make his film for Universal, many may have assumed it would be a showcase for his signature comedic persona — acerbic but disarmingly funny, more than a touch manic, somehow confrontational, defiant, and self-deprecating all at the same time — that would also poke fun at a heteronormative genre beloved just as often by its queer fans for its camp value as for anything else. This expectation seemed all but confirmed when Eichner announced the casting of actor Luke Macfarlane – known for playing handsome hunks in the very romcoms his movie would presumably be sending up – as his love interest.
As it happens, those assumptions were not entirely wrong. "Bros" is unabashedly autobiographical in tone, presenting Eichner essentially as an alternative version of himself if he had been a queer history scholar and author instead of a poly-hyphenate show biz celebrity; his character, Bobby Lieber, has even got a podcast, allowing him to voice the kind of take-no-prisoners witticisms and shrewdly queer observations about life and culture for which both versions of himself have become famous.
While at a launch event for a new dating app, Bobby meets Aaron (Macfarlane), who – as one of the crowd of shirtless gay scenesters he's used to being ignored by, he assumes is shallow, not too bright, and not into him at all. It turns out he's wrong on all counts, and the two men soon find themselves drawn into a relationship, despite some serious issues around commitment and the fact that they seem to have nothing in common.
All of this is a perfect match for Eichner's comic sensibilities – he's built his image on calling out society for the absurdity of its assumptions, the illogic of its priorities, the depth of its shallowness, and "Bros" gives him plenty of opportunity to do exactly that, as well as plenty of fodder for his usual zingers and pop-culture references. It's very much the kind of savagely iconoclastic spoof we would expect from its creator, making fun of social conventions (both gay and straight) and lampooning everything from awards-show stunt fashion to celebrity athletes coming out of the closet to "Dear Evan Hansen" — but it's not nearly as scattershot as it sometimes feels. There's a method to Eichner's madness, and it hinges on reminding us that we are all, from a certain perspective, utterly ridiculous.
If that were all that "Bros" accomplished, it would be enough, but it gives us so much more. Not content to simply settle into familiar territory, he sets his sights on rising to the level of the romance classics he boldly references throughout, from "When Harry Met Sally" to "You've Got Mail" to "Manhattan." With the help of director and co-writer Nicholas Stoller, whose sure-handed cinematic sensibility allows the star's broadly satirical strokes and flights of absurdist fancy to flourish while still remaining grounded, he succeeds.
In large part, this is because Eichner's screenplay doesn't fall into the trap of being governed by the same tropes and expectations it makes fun of. Instead, it undermines them to take us further; unlike many romances, this one goes past the feel-good "falling in love" stuff and explores what it's like for two adult men to build a relationship that works. It's hardly a spoiler to say that's not an easy or comfortable process, especially for a generation that came of age under the lingering shadow of widespread homophobia, but "Bros" is willing to go there – and because of that, its seemingly mismatched and dysfunctional lead couple are infinitely more relatable.
That doesn't mean Eichner and Stoller ever allow their movie to become a "bummer." Things might get a little messy from time to time, but what relationship doesn't? By choosing to give "Bros" the kind of maturity that's able to weather the storm, they've built something deeper and more lasting – the kind of movie that's worthy of setting a few milestones – without sacrificing any of the comedy. And despite the cynical pose that's always been at the heart of Eichner's persona, they're not afraid to let it get a little sappy, too.
As for its two stars, Eichner and Macfarlane's performances are essential elements in the movie's winning appeal. It's perhaps not too surprising that Eichner, who's been able to show us hints of his wider range before, rises to the occasion for his debut as a leading man; it's the kind of work with the potential to elevate him into a whole new echelon of talent. A greater revelation is Macfarlane, who dives way below the pretty surface of Aaron to deliver a braver and more vulnerable performance than anyone might have expected. Together, the two actors find an easy and affectionate chemistry that is not only believable but makes it easy for real-life couples to recognize themselves in their relationship. They front a superb cast that includes Monica Raymund, Dot-Marie Jones, Jim Rash, Guillermo Díaz, Amanda Bearse, Miss Lawrence, TS Madison, Bowen Yang, and Jai Rodriguez, not to mention a host of queer and queer-friendly celebrity cameos from Kristin Chenoweth, Harvey Fierstein, and Amy Schumer, among several others.
It would be easy to go into detail about the many things that make "Bros" stand out as a piece of "queer cinema" — the way it weaves educational tidbits about LGBTQ history into the story as a tongue-in-cheek primer for straight viewers, or the sex-positive attitude with which it boldly and playfully depicts gay love-making, or its assertion of the differences instead of the similarities between same-sex relationships and straight ones — but it's better to let viewers discover these things for themselves, along with all the movie's other pleasures. We don't want to give any more away, though we will tell you to watch for a scene-stealing turn by Debra Messing, who seems to be having the time of her life.
Other than that, all you need to know is that "Bros" lives up to its hype to become one of the smartest, sexiest, and yes, sweetest comedies of the year so far – the kind of rom-com that's good enough to recommend even for people who don't like rom-coms.
And yes, it sets a lot of LGBTQ milestones, but don't see it because of that. See it because it's good.