FALL ARTS 2019 MISC. EVENTS: Things to do, places to go, people to see
Some events — galas, benefits, stand-up acts, etc. — don't fit in our other fall arts categories. We gathered up all the miscellany here!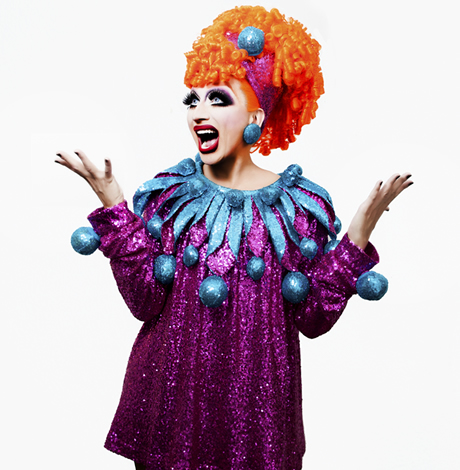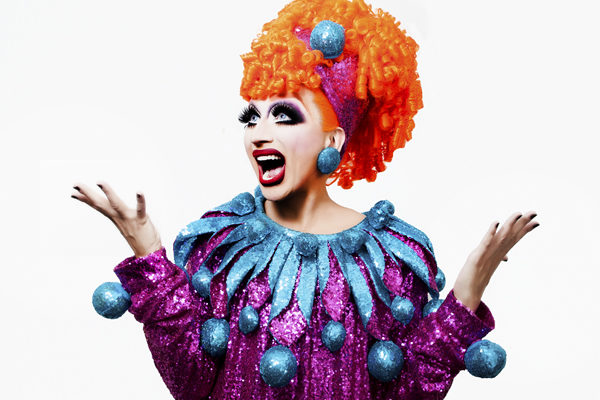 Get out your calendar!
The eighth annual Charlottesville Pride Festival is Saturday, Sept. 14 from 11 a.m.-7 p.m. Details at virginia.org.
Rainbow History Project presents walking tours called "Queering Capitol Hill" by Philip Clark Sept. 14 and 22. Sign up at culturaltourismdc.org. More info at rainbowhistory.org.
Rayceen has several events throughout fall including "Art All Night" (Saturday, Sept. 14), "Rayceen's Reading Room" (Monday, Sept. 23), "Rayceen, Fix Me Up!" Autumn Mixer" (Thursday, Oct. 17), and regular "Ask Rayceen Show" dates Oct. 2 and Nov. 6 at the HRC Equality Center (1640 Rhode Island Ave., N.W.). Team Rayceen is also presenting "AfroQueer: Black LGBTQ Immigrants in America" on Thursday, Oct. 24 at the HRC Equality Center (1640 Rhode Island Ave., N.W.) at 7 p.m. It's free. Details at askrayceen.com.
"LGBT! #ShowUp4DC!" is Thursday, Sept. 19 at 10 a.m. at the Rayburn House Office Building (45 Independence Ave., S.W.) for a hearing on H.R. 51, a D.C. Statehood Bill. Organizers say "statehood has always been an LGBTQ issue." Look for the event on Facebook for details.
"A Tupperware Party with Dixie Longate," a benefit drag performance for D.C. Different Drummers, is Thursday, Sept. 19 at Arena Stage (1101 6th St., S.W.). Tickets are $45 at dcdd.org/dixie.
The Washington Blade has its 18th annual Best of Gay D.C. readers' poll awards on Thursday, Sept. 19 (earlier this year) at Dacha Navy Yard (79 Potomac Ave., S.E.). Tickets are $25 via Eventbrite or Facebook.
The Maryland Trans Resilience Conference is Saturday, Sept. 21 at 9 a.m. at the Lord Baltimore Hotel (20 W. Baltimore St.) in Baltimore.
AIDS Walk Delaware is Saturday, Sept. 21 at 9 a.m. in Rehoboth Beach, Del. Details at aidswalkdelaware.org.
Night Out for The Trevor Project is Wednesday, Sept. 25 at 6 p.m. at Pitchers (2317 18th St., N.W.). Details at thetrevorproject.org.
The 14th annual Hispanic LGBTQ Heritage Awards are Wednesday, Sept. 25 at 6 p.m. at HRC (1640 Rhode Island Ave., N.W.). Admission is free but donations will be accepted at the door. Details at latinoglbthistory.org.
Washington-Israel LGBTQ & Allies Reception is Wednesday, Sept. 25 at 7 p.m. at Sonoma (223 Pennsylvania Ave., S.E.). It's a chance for locals to meet queer CEOs from Israel, here for AWB's Reverse Mission project. Tickets are $18 at awiderbridge.org.
"Queer Eye's" Jonathan Van Ness is at Sixth & I (600 I St., N.W.) on Thursday, Sept. 26 at 7:30 p.m. to talk about his new book "Over the Top." It's sold out but last-minute tickets may become available at sixthandi.org.
The National Trans Visibility March is Saturday, Sept. 28 at Freedom Plaza. Registration is suggested but not required. The Torch Awards are the night before.
The 23rd annual HRC National Dinner is Saturday, Sept. 28 at the Washington Convention Center (801 Mt. Vernon Pl., N.W.) at 5 p.m. Tickets are $400 at hrcnationaldinner.org.
Desiree Dik's "Slay Them" drag competition is held the first Friday of each month at 9 p.m. at Red Bear Brewing (209 M St., N.E.). The next is Friday, Oct. 4.
The Bachelors Mill Reunion 2019 is Saturday, Oct. 5 at 6 p.m. at District Soul Food Restaurant & Lounge (500 8th St., S.E.), the original Bachelors Mill location.
The fifth annual VIDA Thrive 5k is Saturday, Oct. 12 at 8 a.m. in Rock Creek Park. Register and find info at vidathrive5k.com.
Rainbow Families Family Camp is Oct. 14–16 at Camp Tockwogh in Worton, Md. Details at rainbowfamilies.org.
Out figure skater Adam Rippon, who won a team bronze at the 2018 Olympics and later won "Dancing With the Stars," will be at Sixth & I Synagogue (600 I St., N.W.) on Wednesday, Oct. 16 at 7 p.m. to speak about his new memoir "Beautiful on the Outside." Tickets are $20-45 at eventbrite.com.
The Washington Blade has its 50th Birthday Gala on Friday, Oct. 18 starting at 6 p.m. with cocktails at the InterContinental (801 Wharf St., S.W.). Tickets are $300. Details at blade50th.com.
La Fantasy presents the Superhero Underwear Party with Eliad Cohen on Friday, Oct. 18 at 10 p.m. at Saint Yves (1220 Connecticut Ave., N.W.). Tickets are $25 at seetickets.us.
"Drag Race" champ Bianca Del Rio brings her "It's Jester Joke" tour to The Lincoln Theatre (1215 U St., N.W.) on Friday, Oct. 18 at 6:30 p.m. Tickets are $39.50-199 at ticketfly.com.
The SMYAL Fall Brunch is Sunday, Oct. 20 at the Marriott Marquis (901 Massachusetts Ave., N.W.) at 10:30 a.m. Tickets are $250 at bidpal.net/smyal.
The fourth annual CAMP Rehoboth Block Party is Sunday, Oct. 20 from 11 a.m.-4 p.m. at the CAMP Rehoboth Community Center (37 Baltimore Ave., Rehoboth Beach, Del.). Details at camprehoboth.com.
The eighth annual Chefs for Equality event (an HRC benefit) is Tuesday, Oct. 22 at Washington National Cathedral at 5:30 p.m. Tickets went up this year — they're $225. Details at chefsforequality.org.
Baltimore Black Pride 2018 is Oct. 25-27. This year's theme is "Revival." It opens with a networking event Oct. 25, a brunch with the theme "Healing Black LGBTQ Trauma" and Halloween masquerade party are Oct. 26. Oct. 27 is Sunday Family Fun Day. Details at cbebaltimore.org.
Swazz presents "Queer Halloween Party" on Friday, Oct. 25 at 9 p.m. at Smith Public Trust (3514 12th St., N.E.). Tickets are $10 at swazzevents.com.
Miss Adams Morgan is Saturday, Oct. 26 at 6 p.m. at the Washington Hilton (1919 Connecticut Ave., N.W.).
The Walk & 5K to End HIV 2019 is Saturday, Oct. 26 at 7 a.m. (check-in) kicking off and ending at Fredom Plaza (Pennsylvania Ave. and 13th streets, N.W.). The 5k begins at 9:15. The walk begins at 9:20. Post-race activities start at 10. Details at walktoendhiv.org.
"RuPaul's Drag Race: Werq the World Tour" is Sunday, Oct. 27 at 8 p.m. at The Anthem (901 Wharf St., S.W.). Tickets start at $52 at ticketmaster.com.
The 32nd annual High Heel Race is Tuesday, Oct. 29 on 17th Street, N.W.
"Randy Rainbow Live!" is Saturday, Nov. 2 at 7 p.m. at the Hippodrome (12 N. Eutaw St.) in Baltimore. Tickets are $57-77 at ticketmaster.com.
Todrick Hall brings his "Haus Party Tour" to the Warner Theatre (513 13th St., N.W.) on Saturday, Nov. 9. He plays Baltimore Nov. 10. Tickets are $23-42 at livenation.com.
The Veterans Day wreath-laying ceremony for LGBT veterans is Monday, Nov. 11 at noon at Congressional Cemetery (1801 E St., S.E.).
Transgender Day of Remembrance is Wednesday, Nov. 20 at 6 p.m. at The D.C. Center (2000 14th St., N.W., suite 105). Details at thedccenter.org.
PHOTOS: Miss Gay D.C.
Courtney Kelly crowned winner of annual drag competition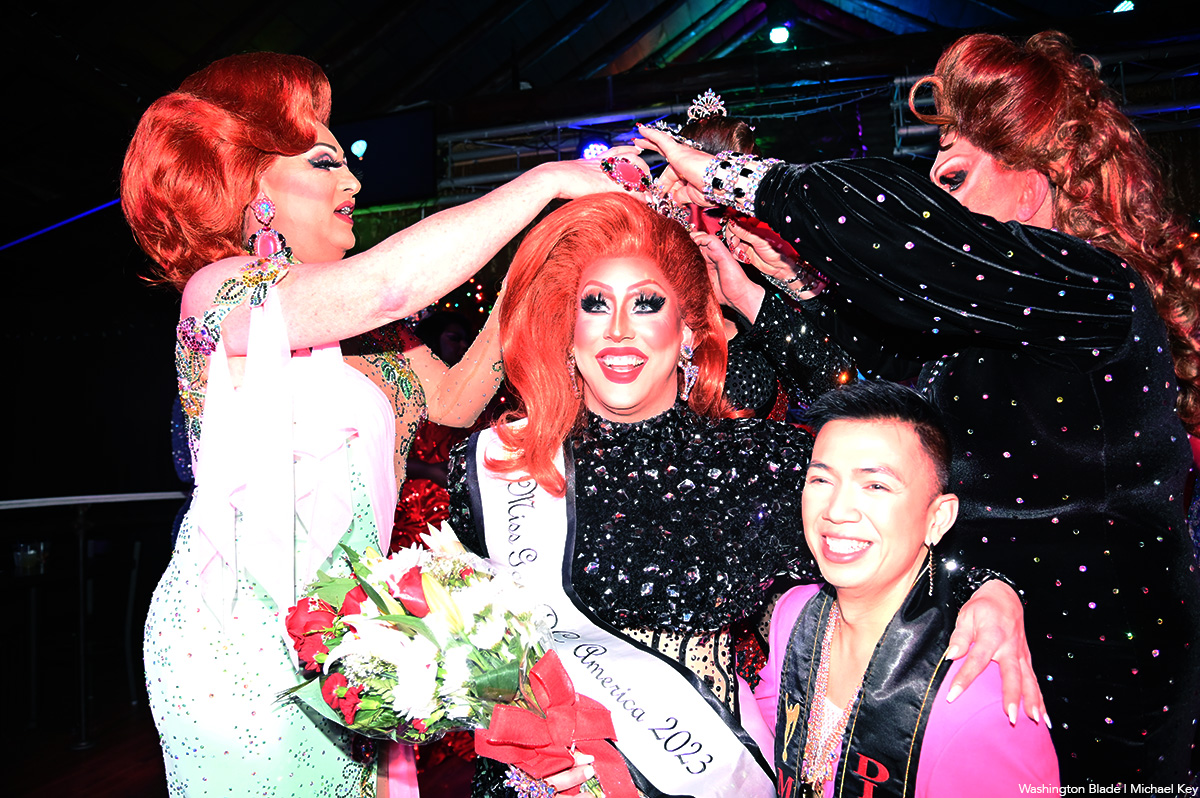 The 2023 Miss Gay D.C. competition was held at The Lodge in Boonsboro, Md. on Saturday, Dec. 2. Six contestants vied for the crown, and Courtney Kelly was crowned the winner.
(Washington Blade photos by Michael Key)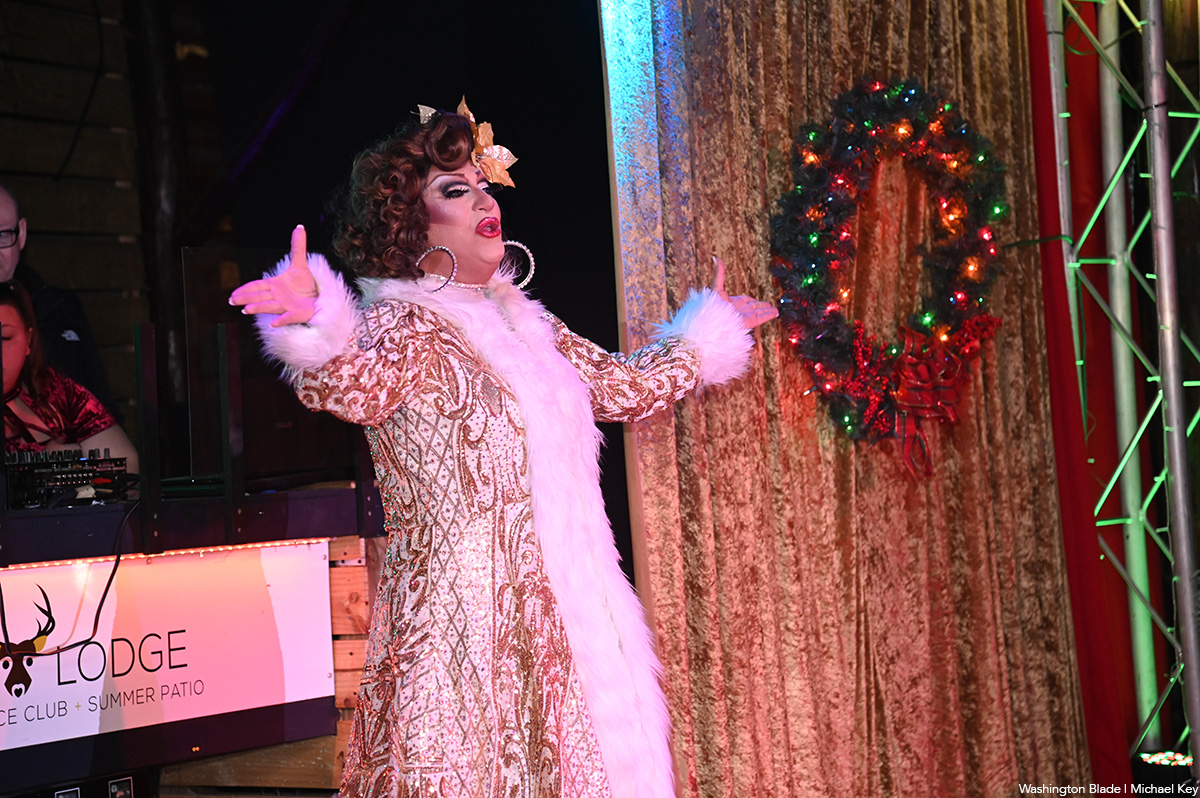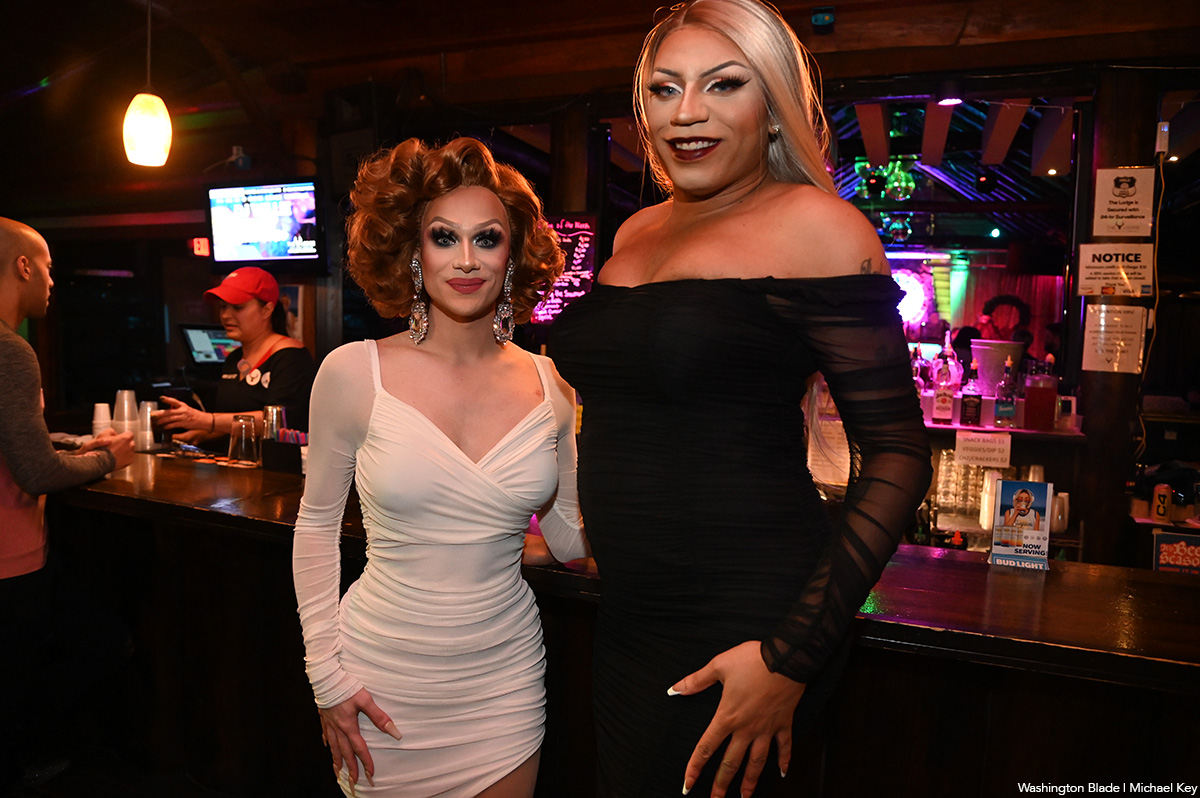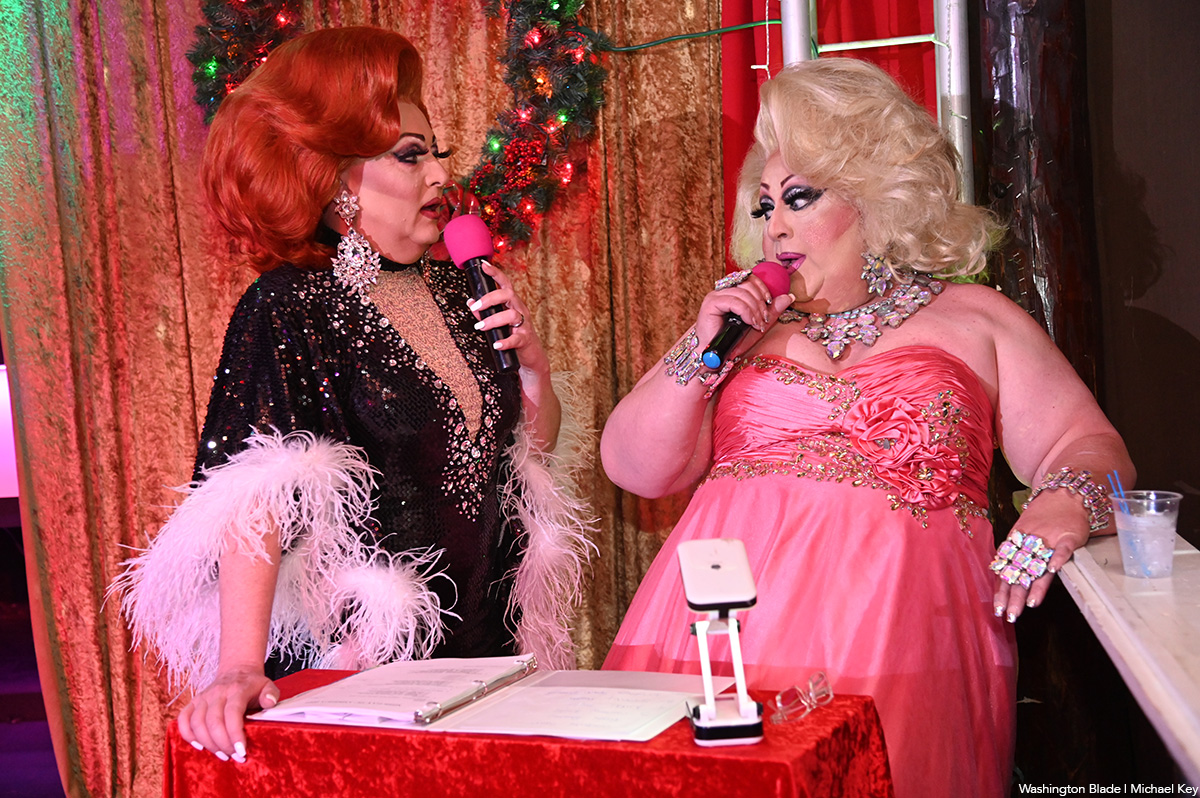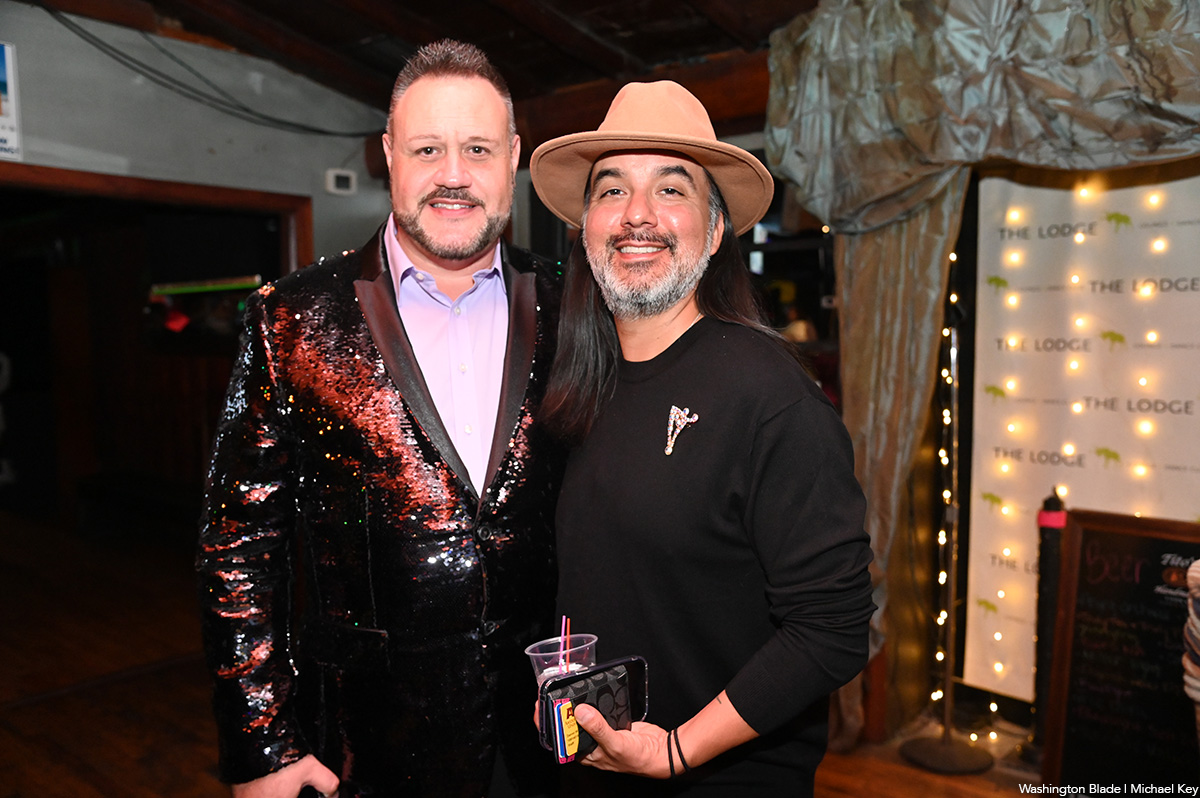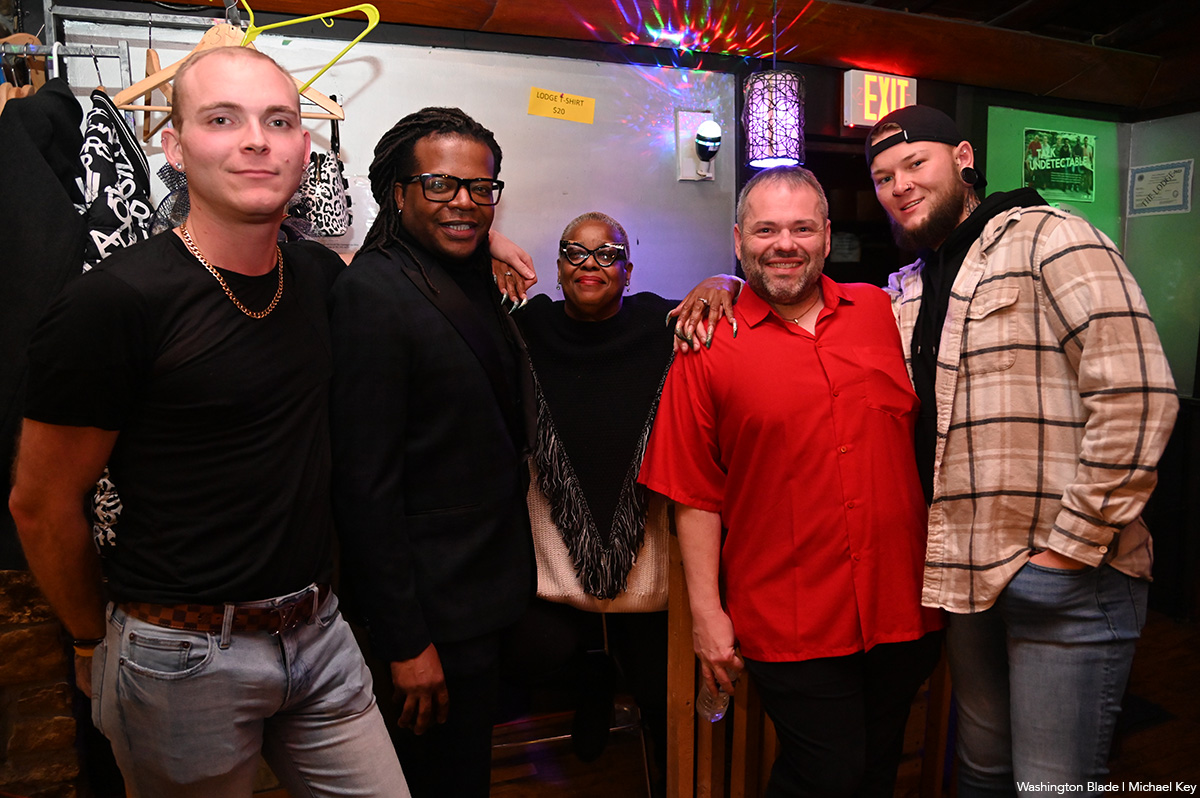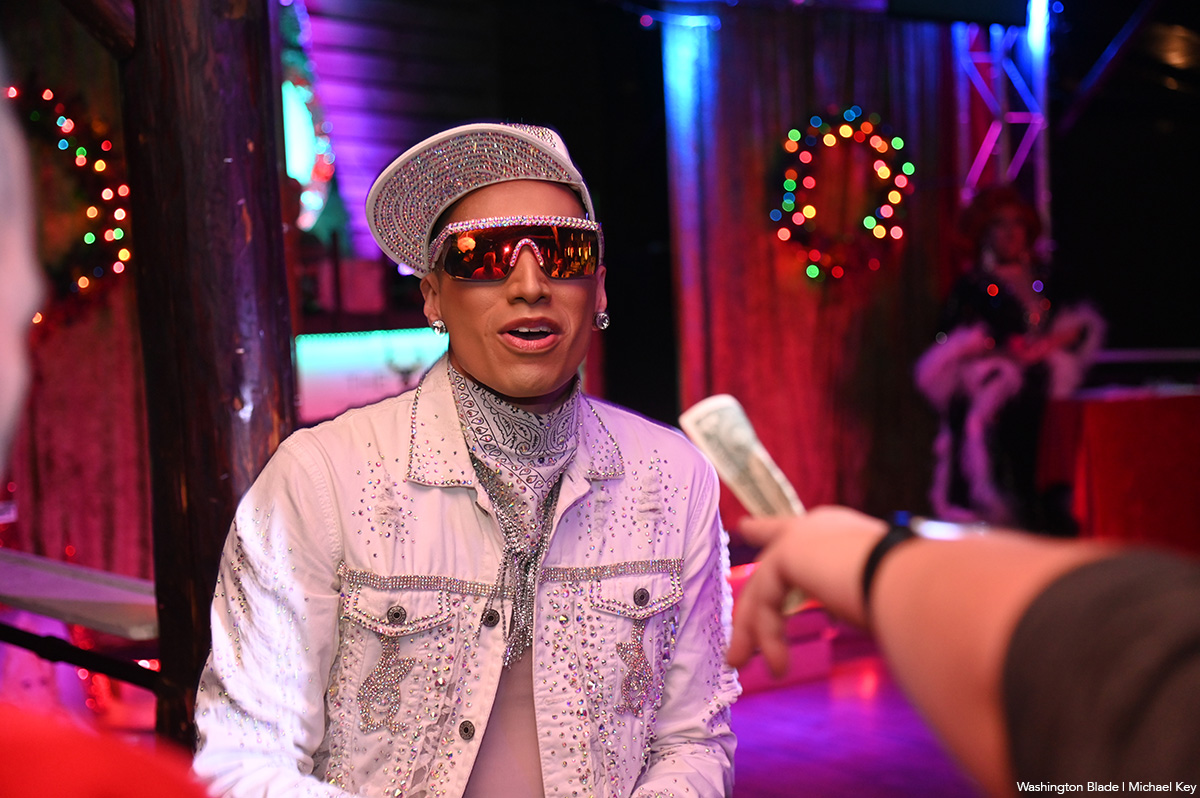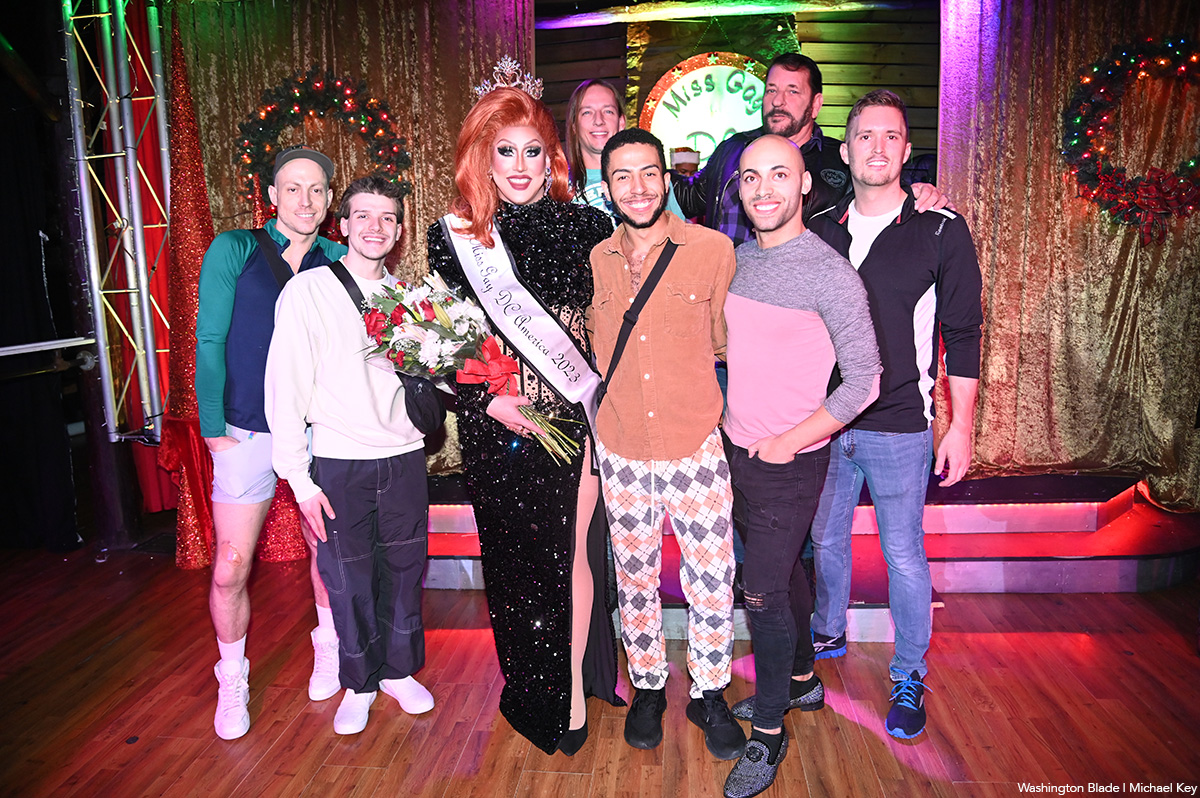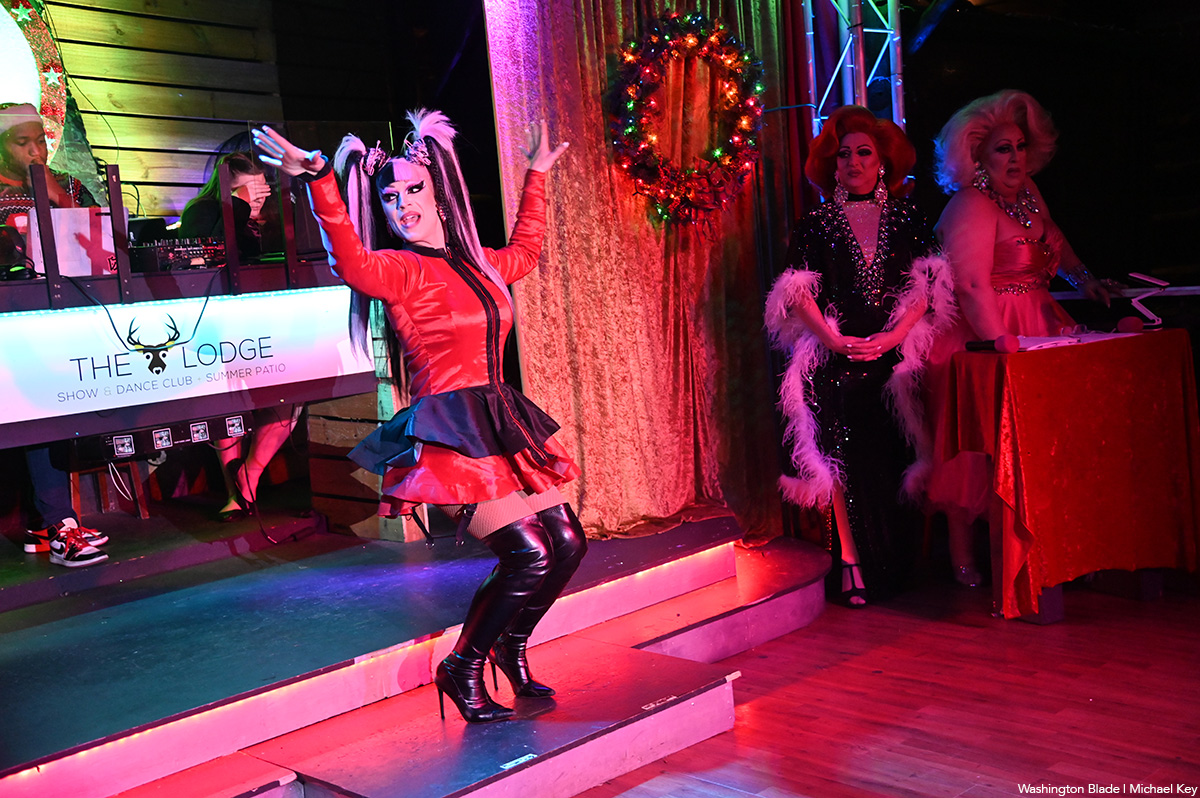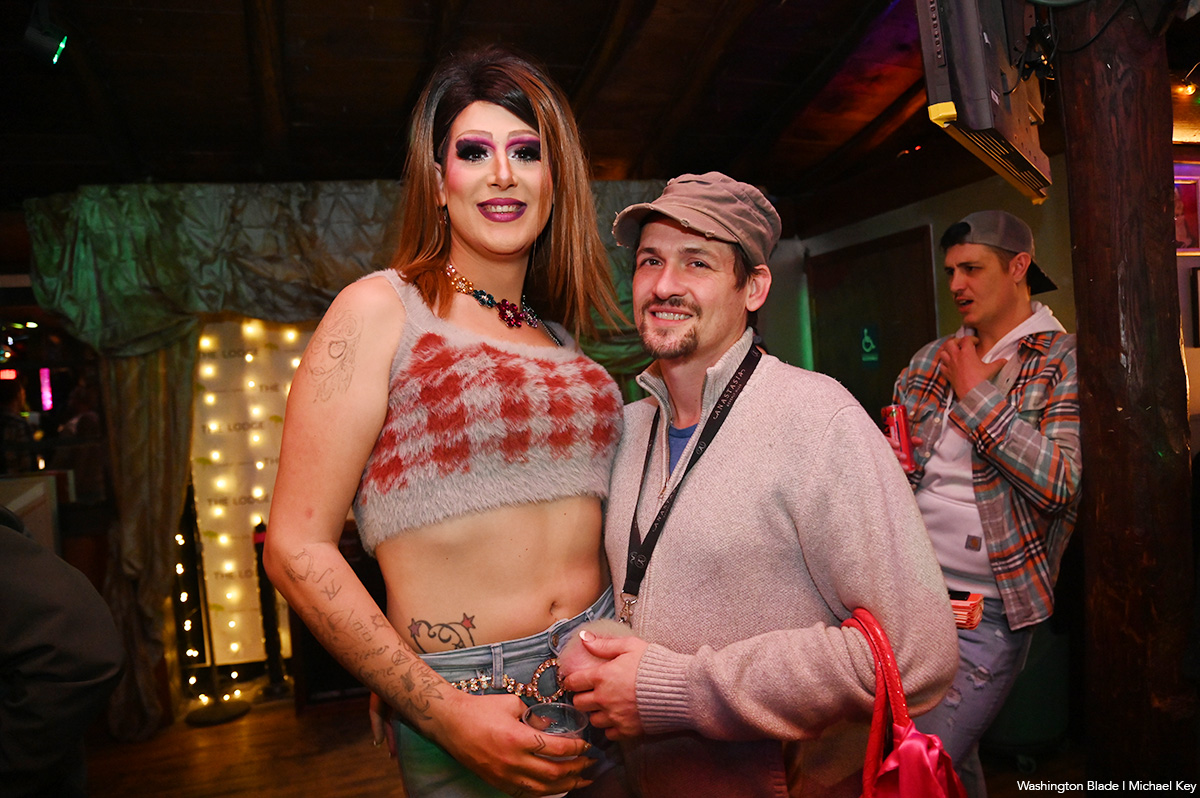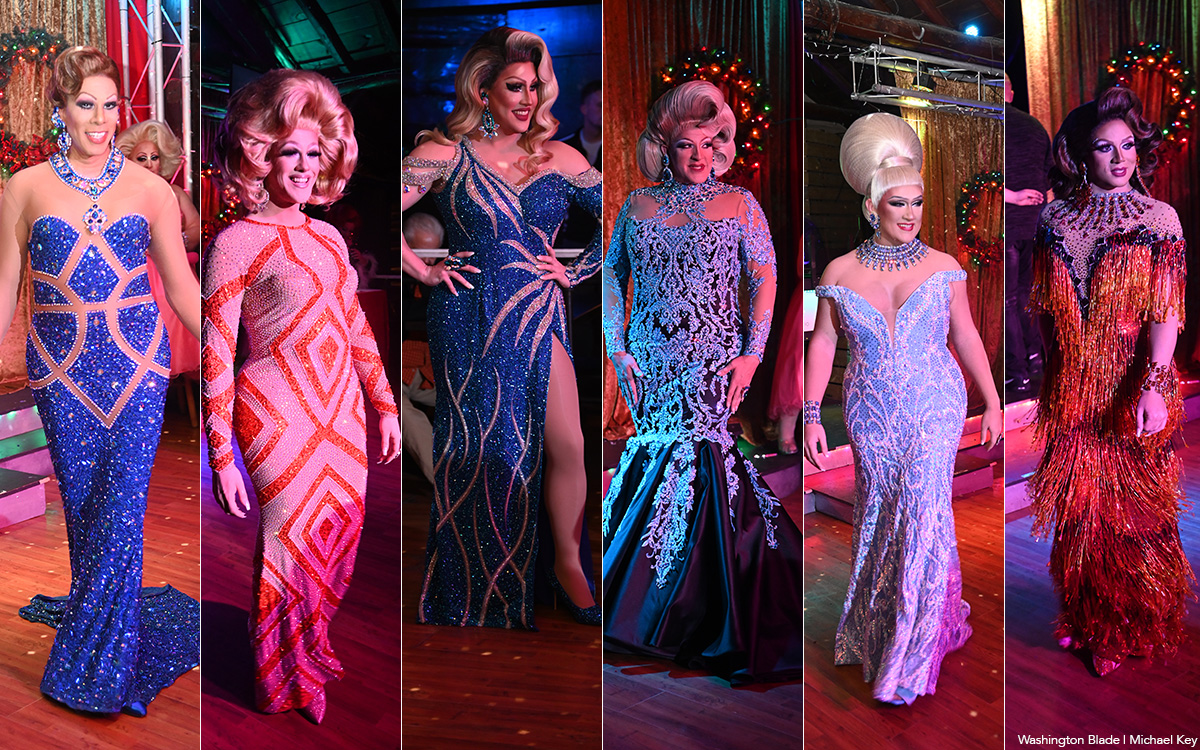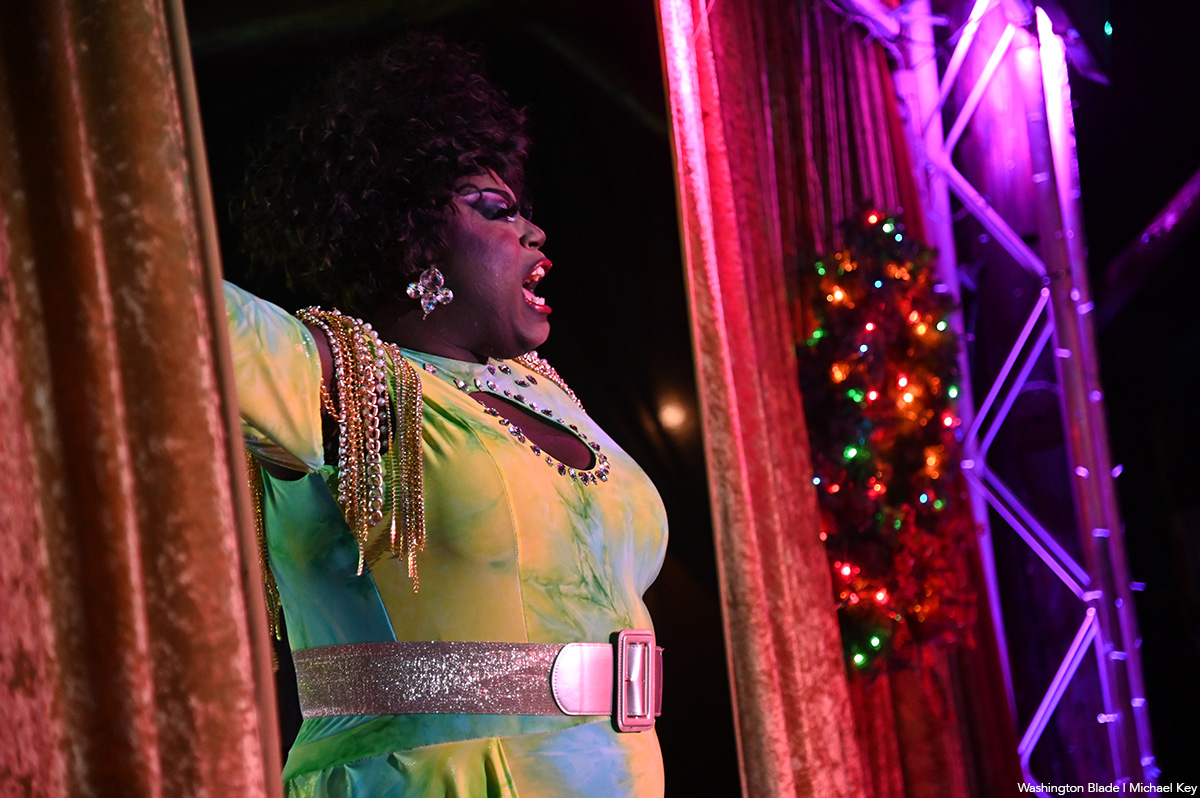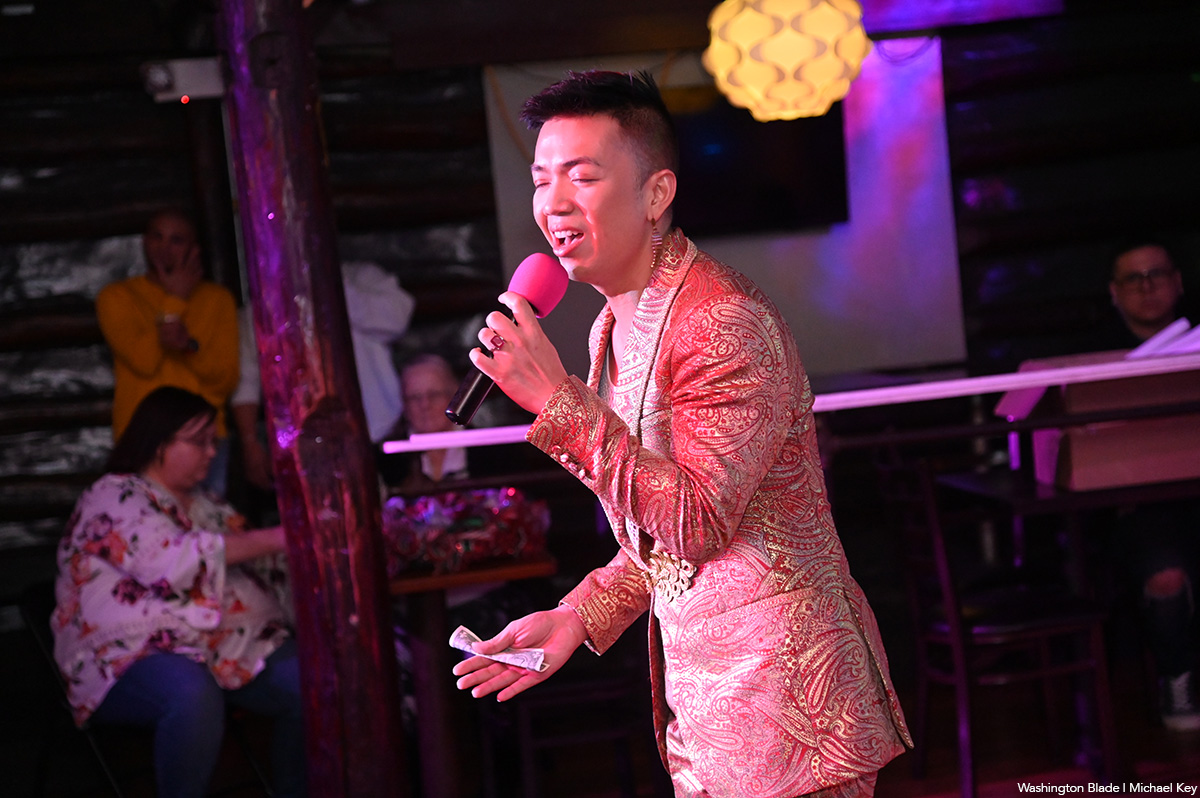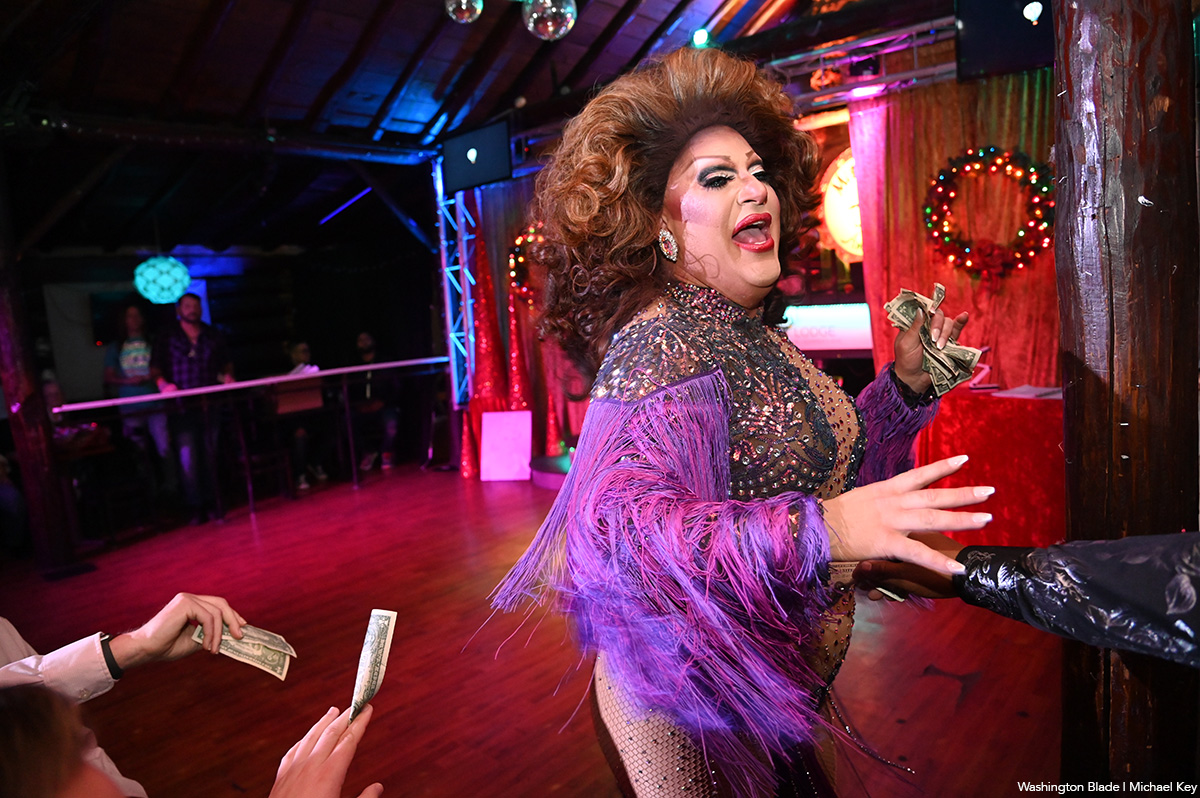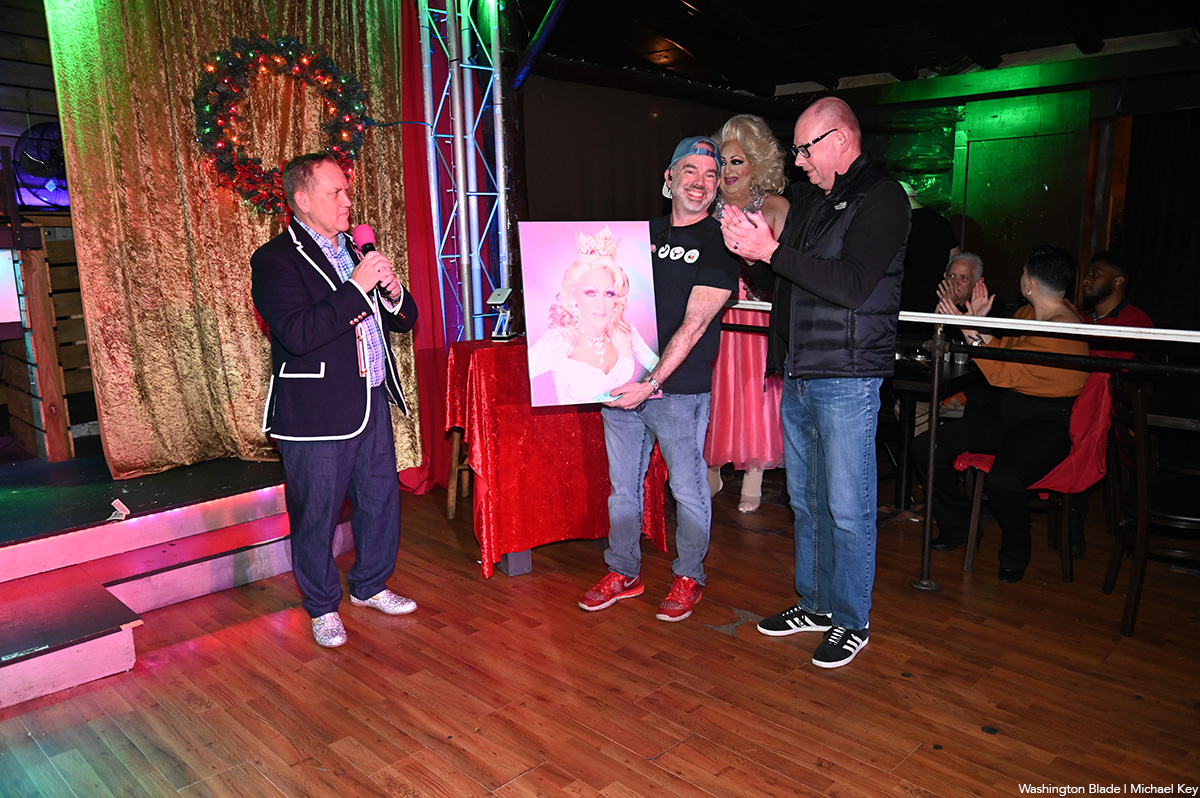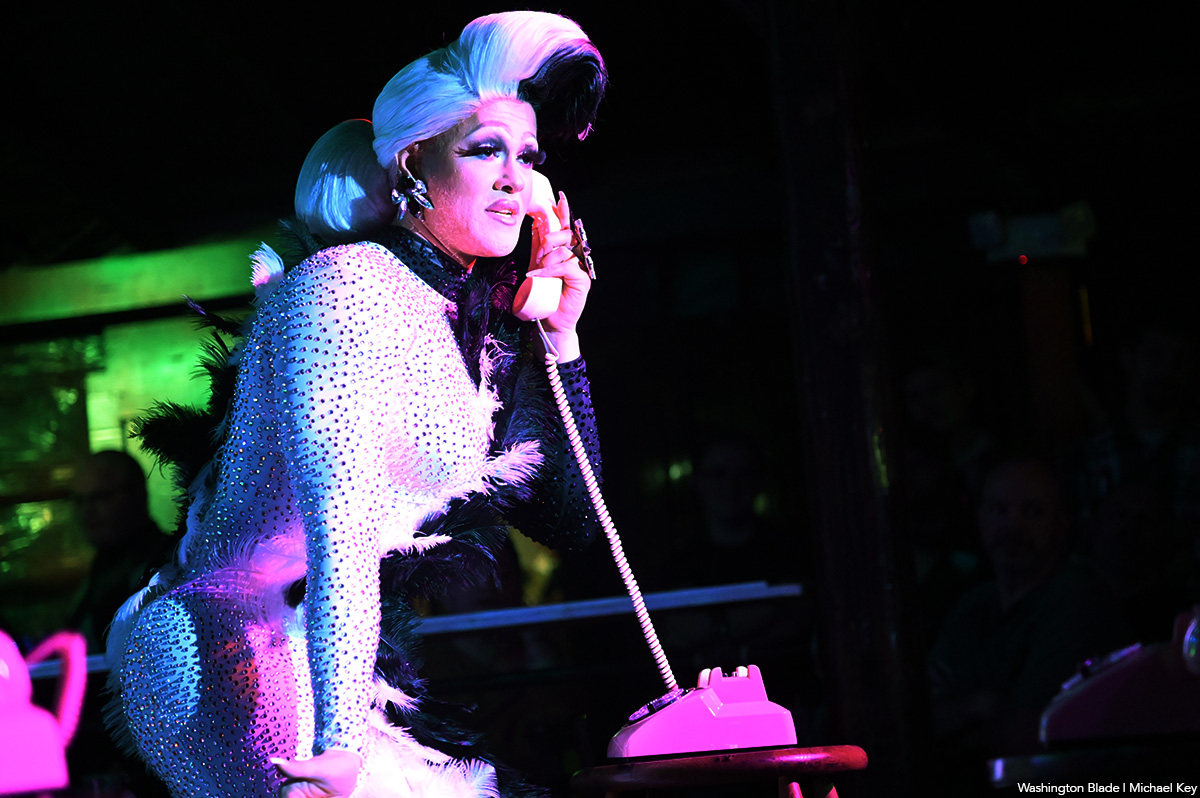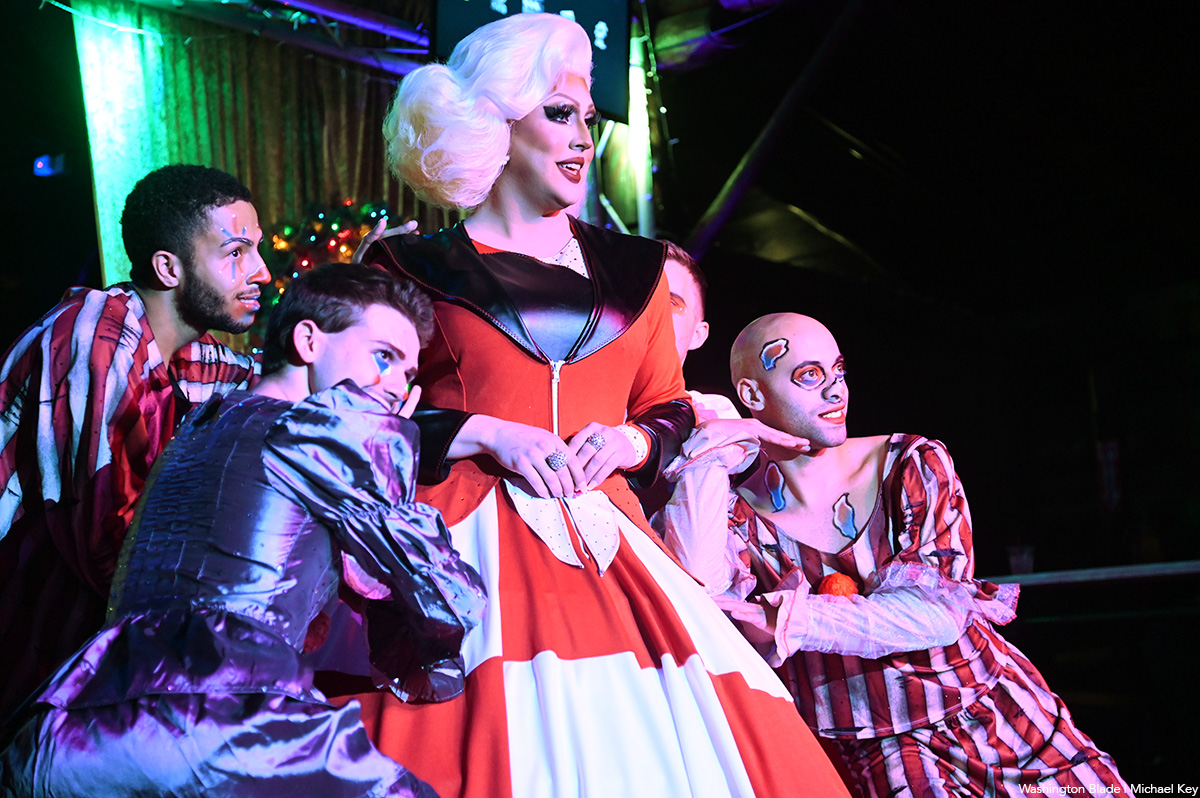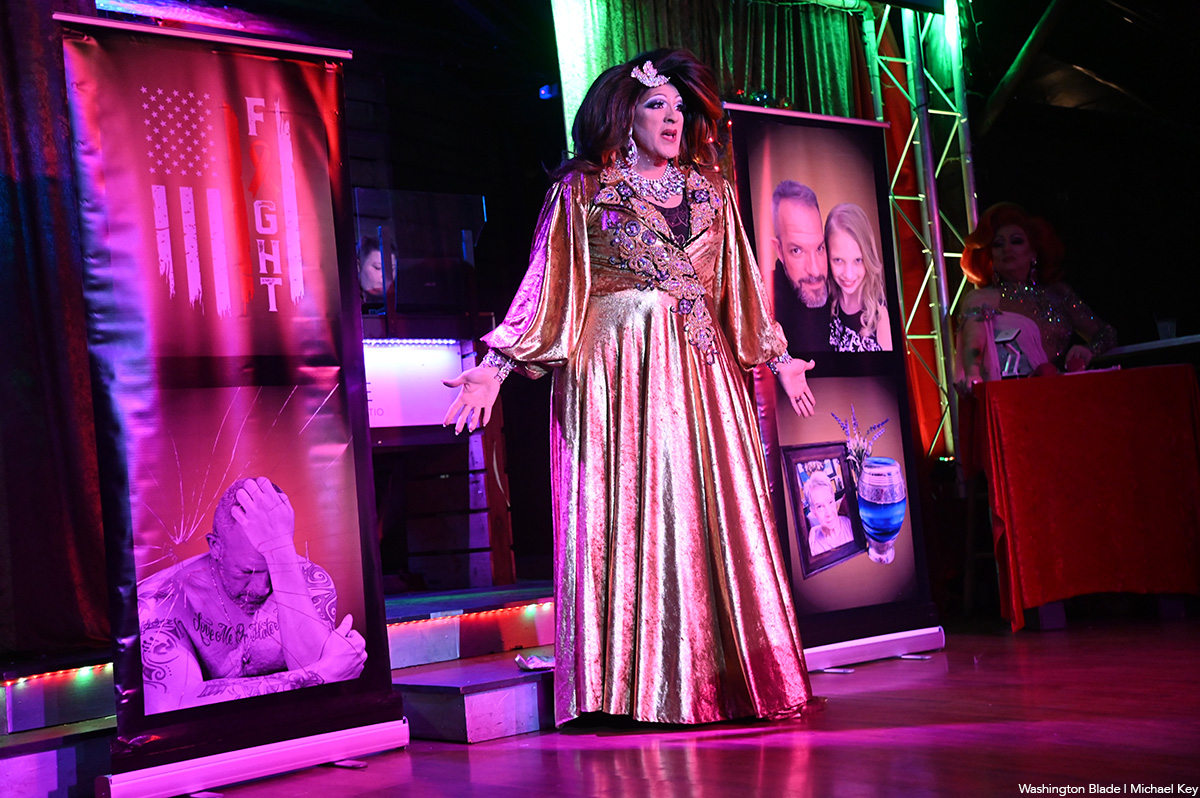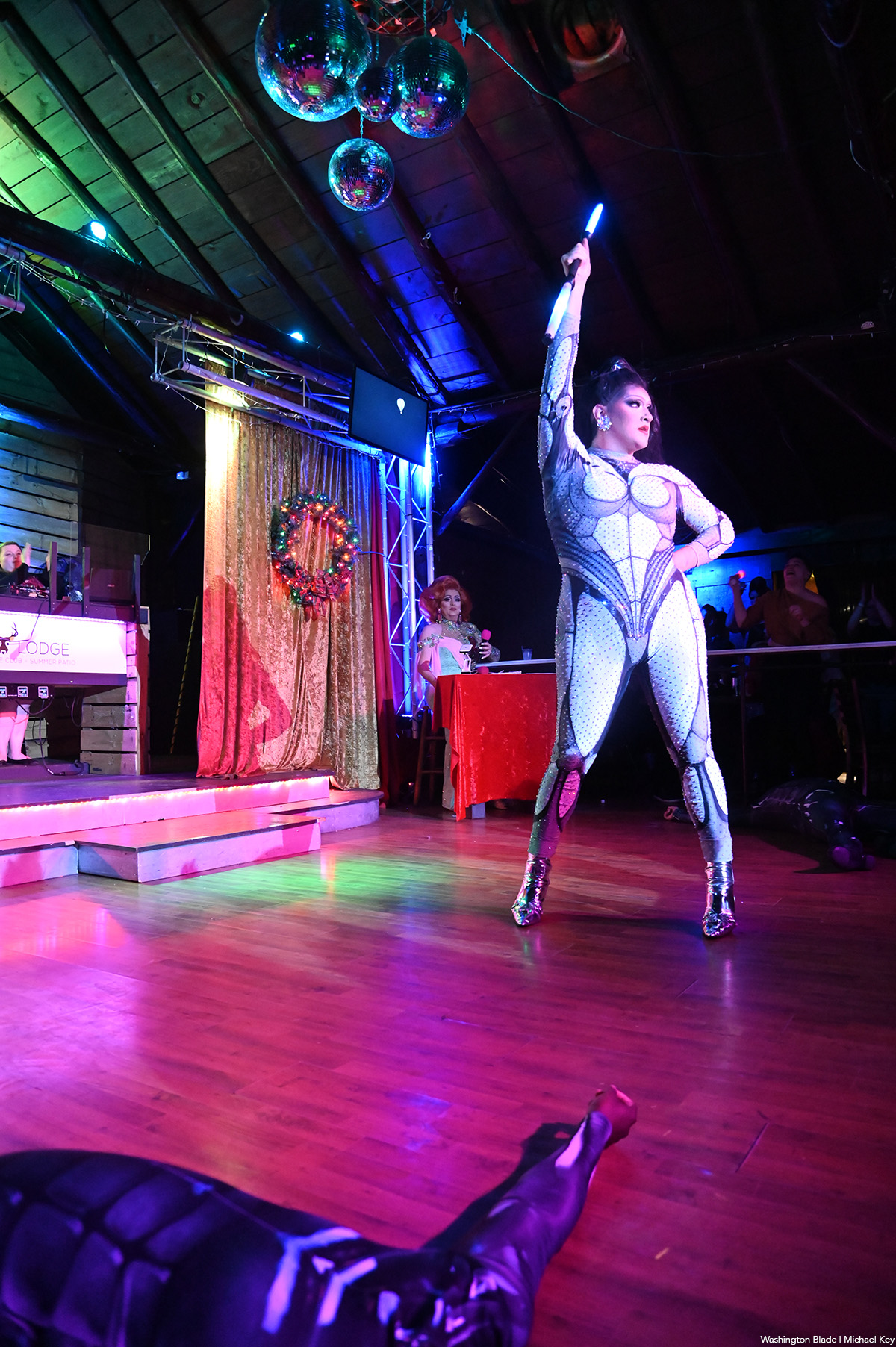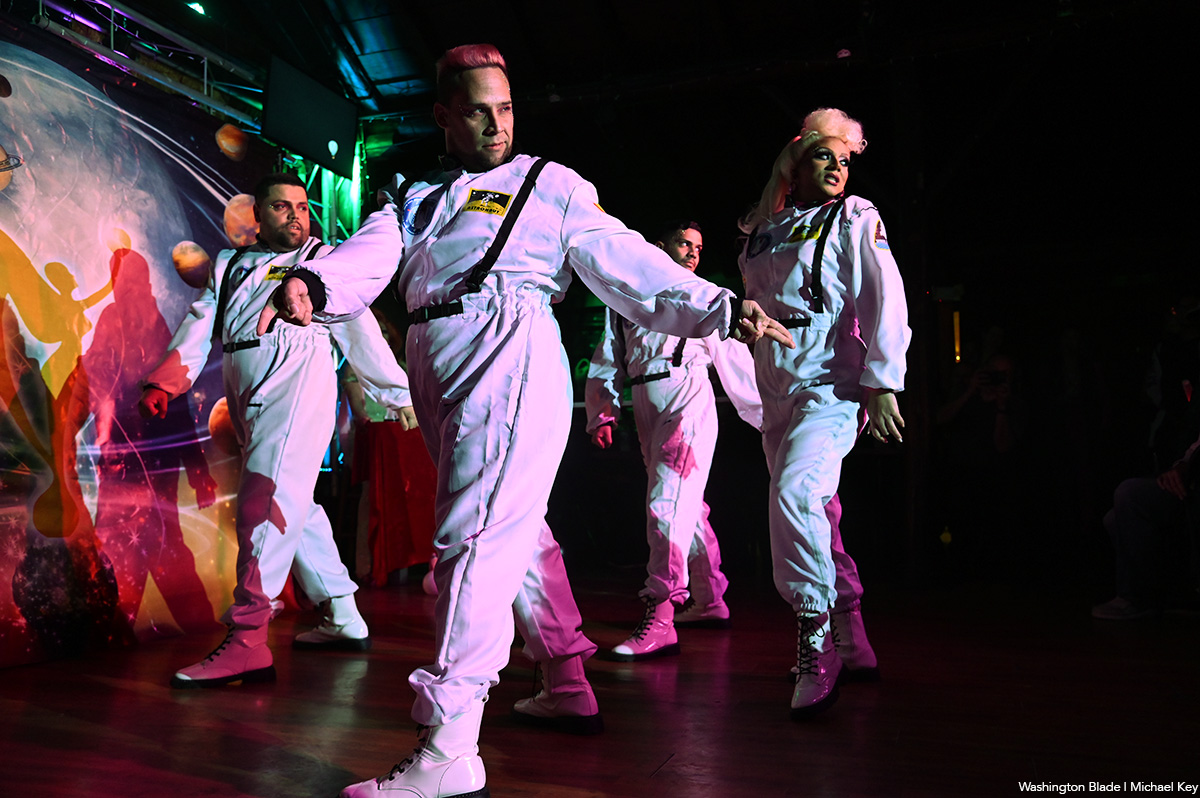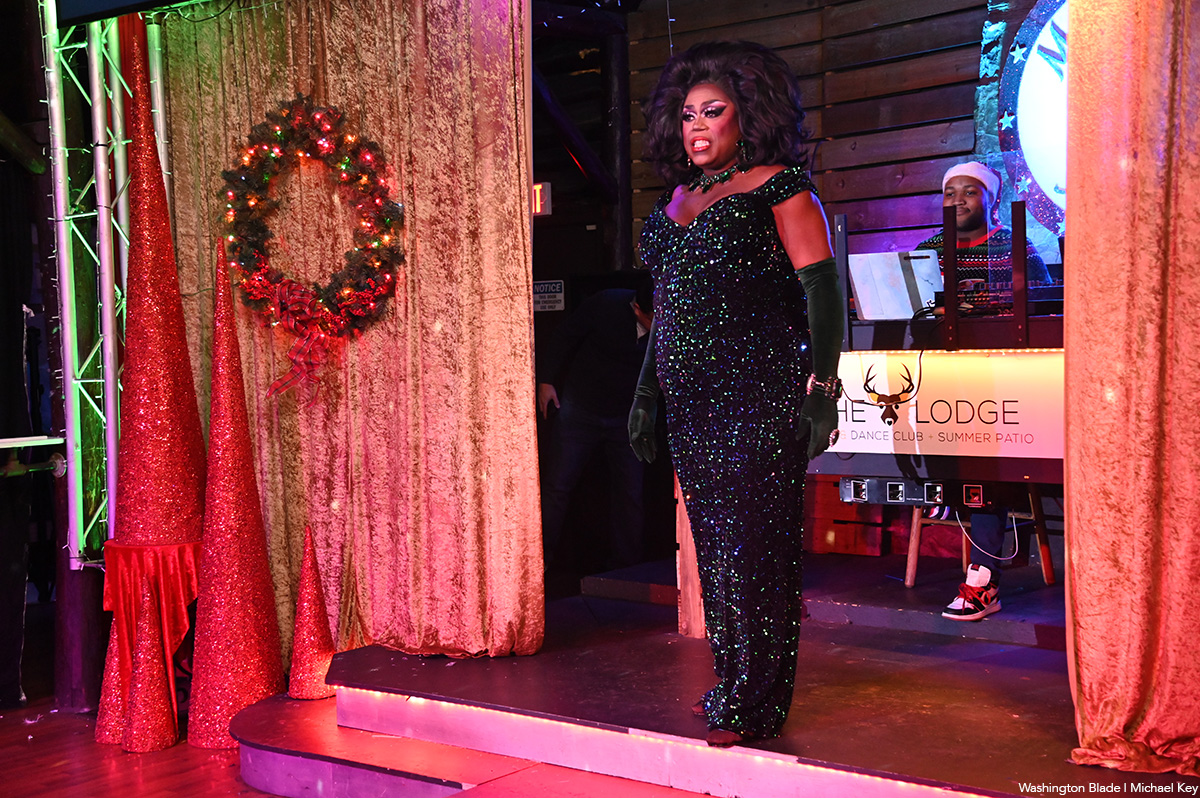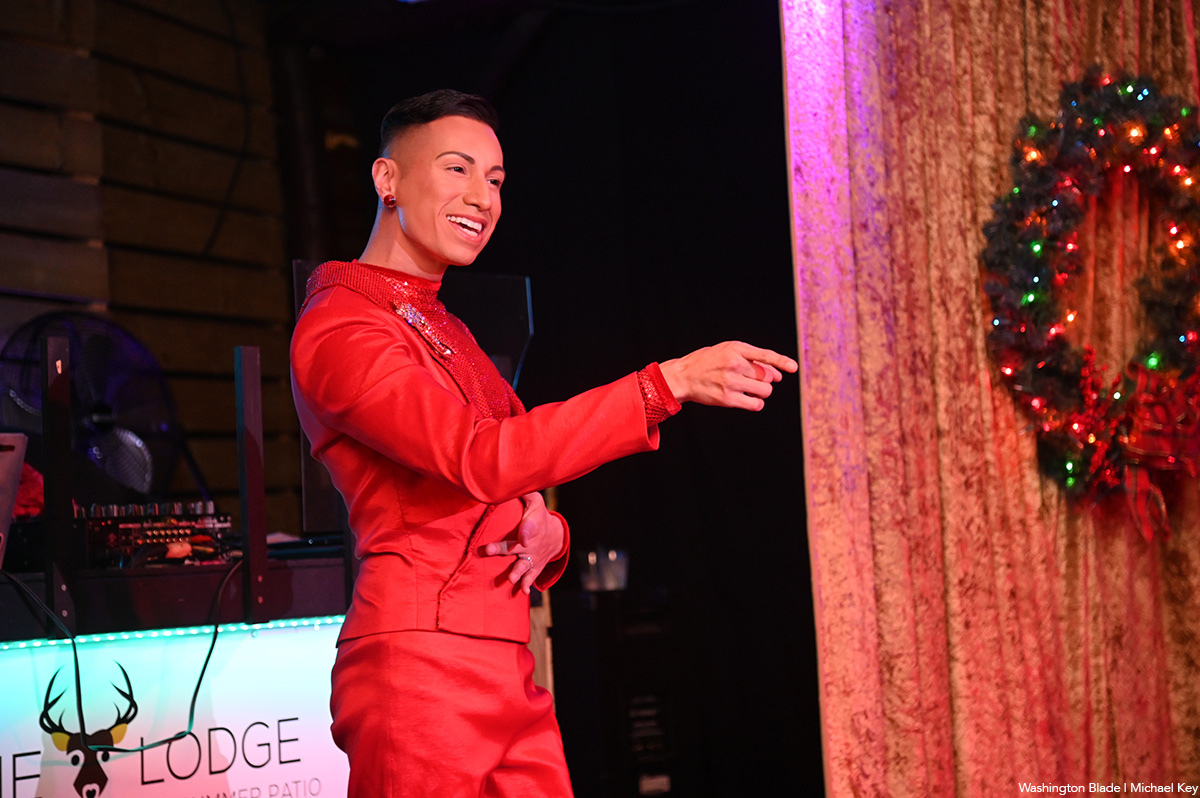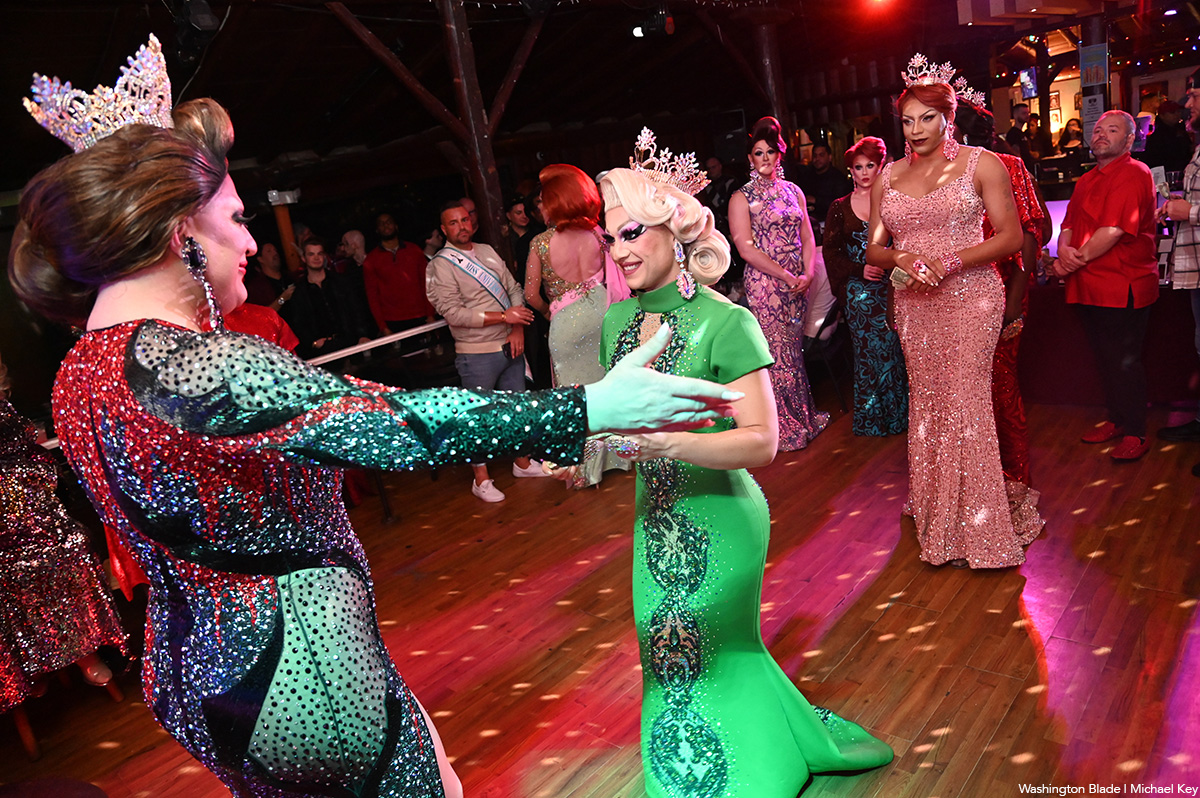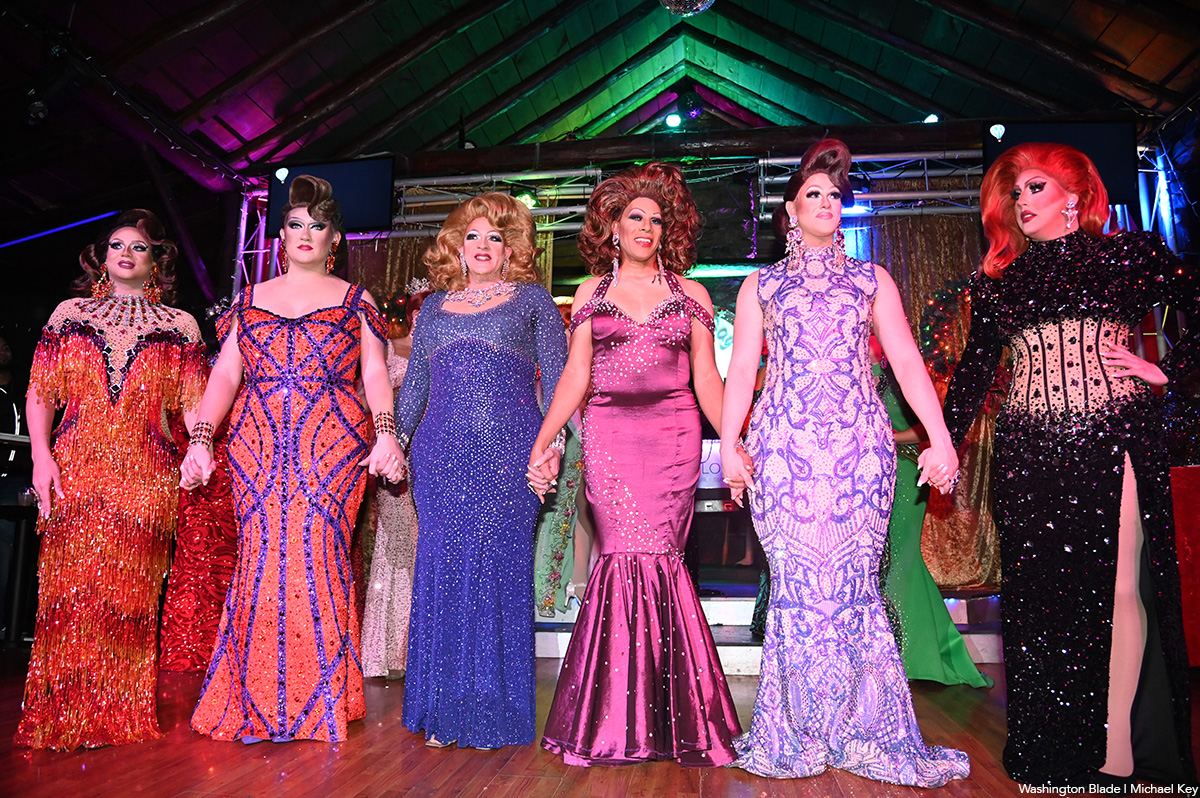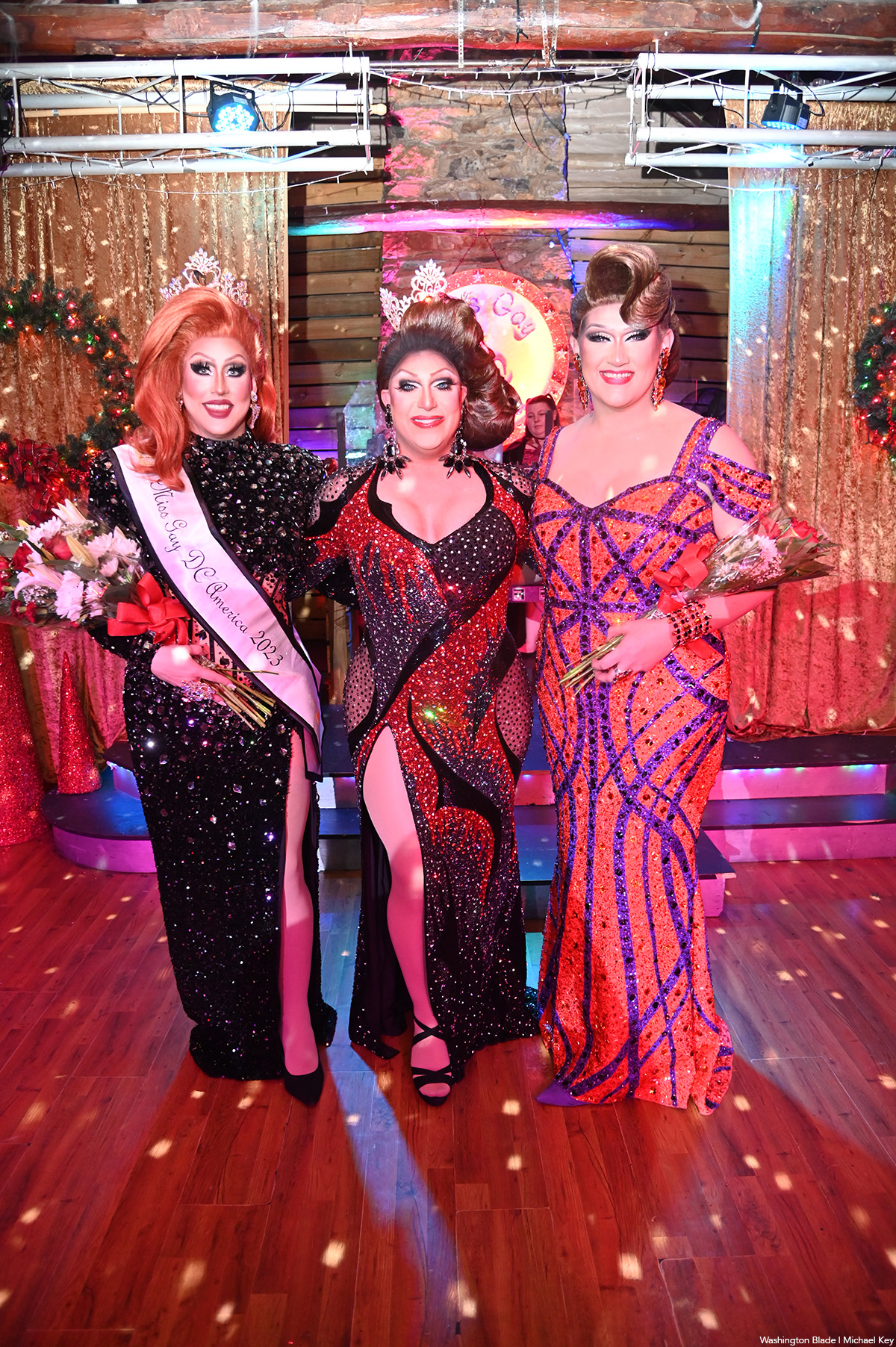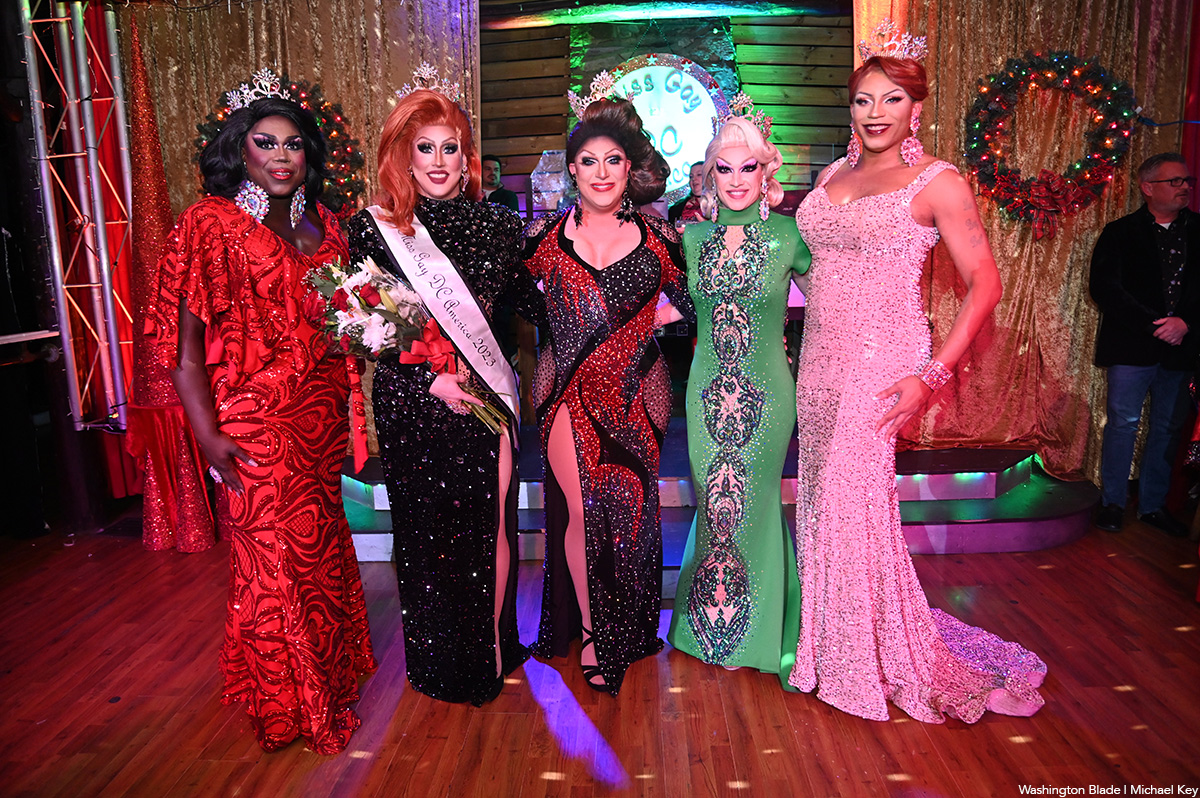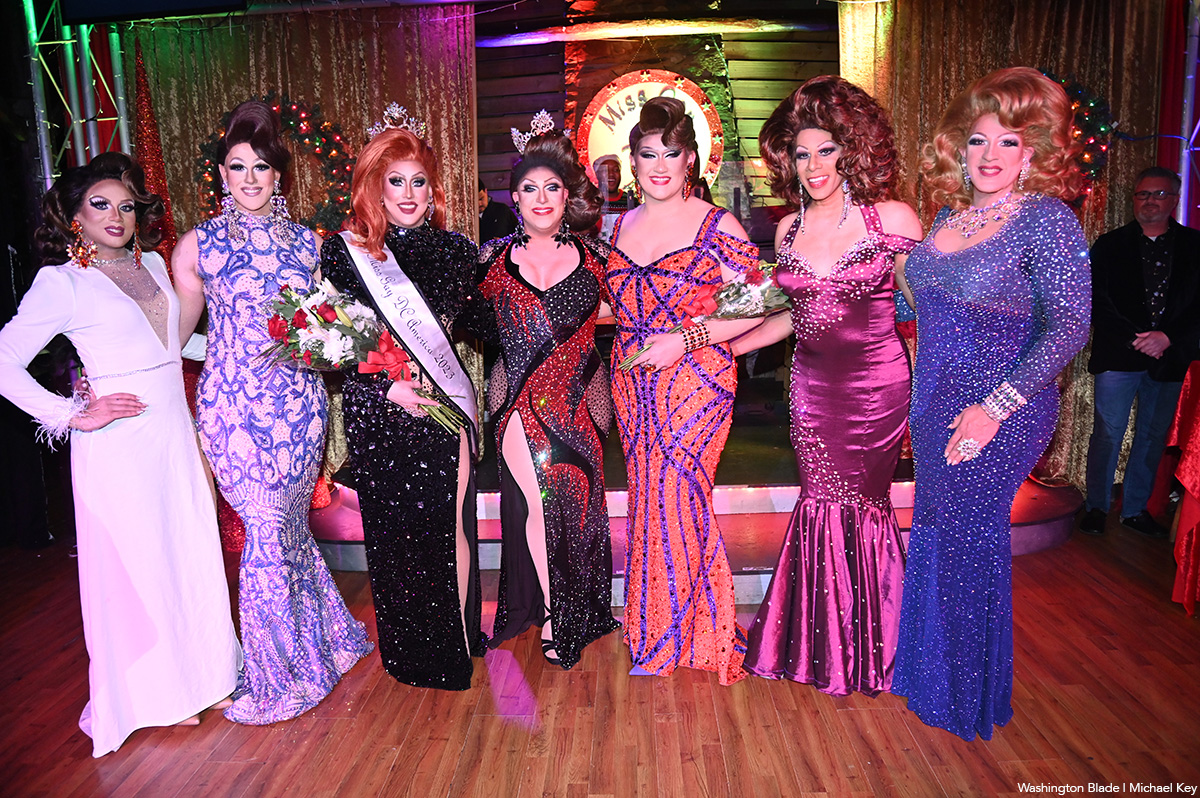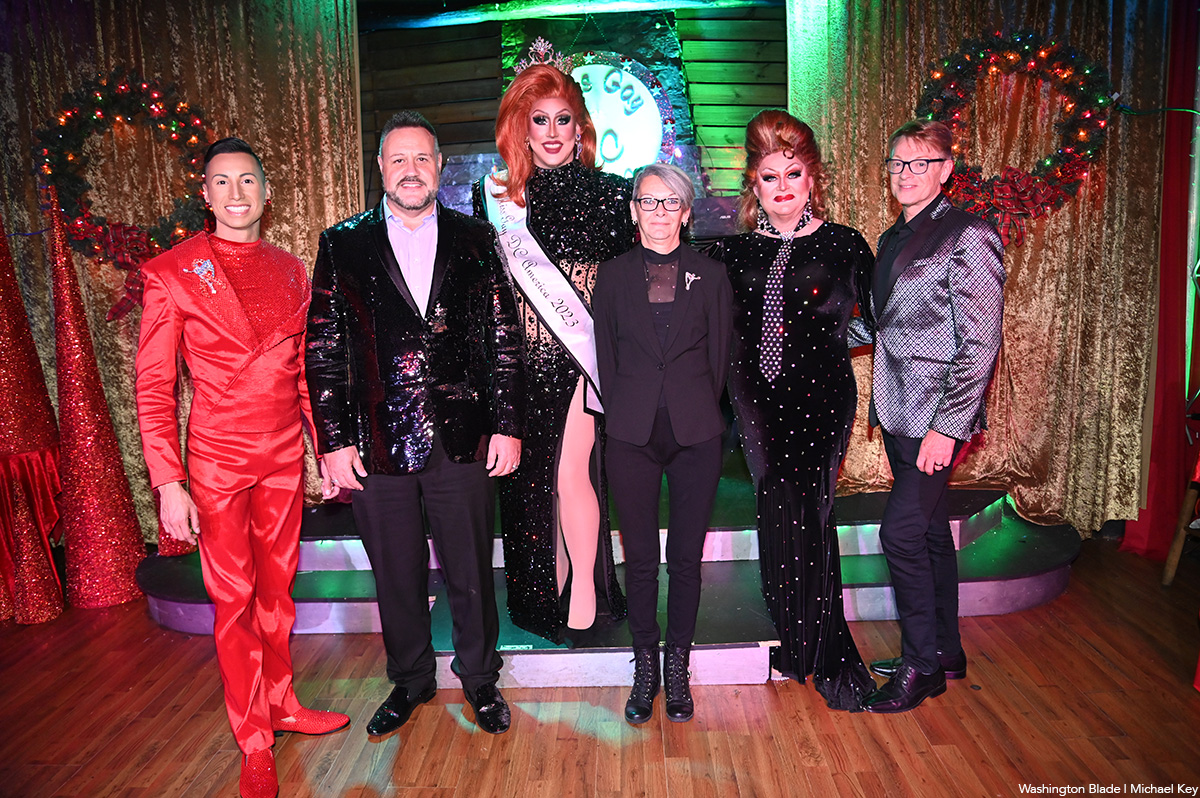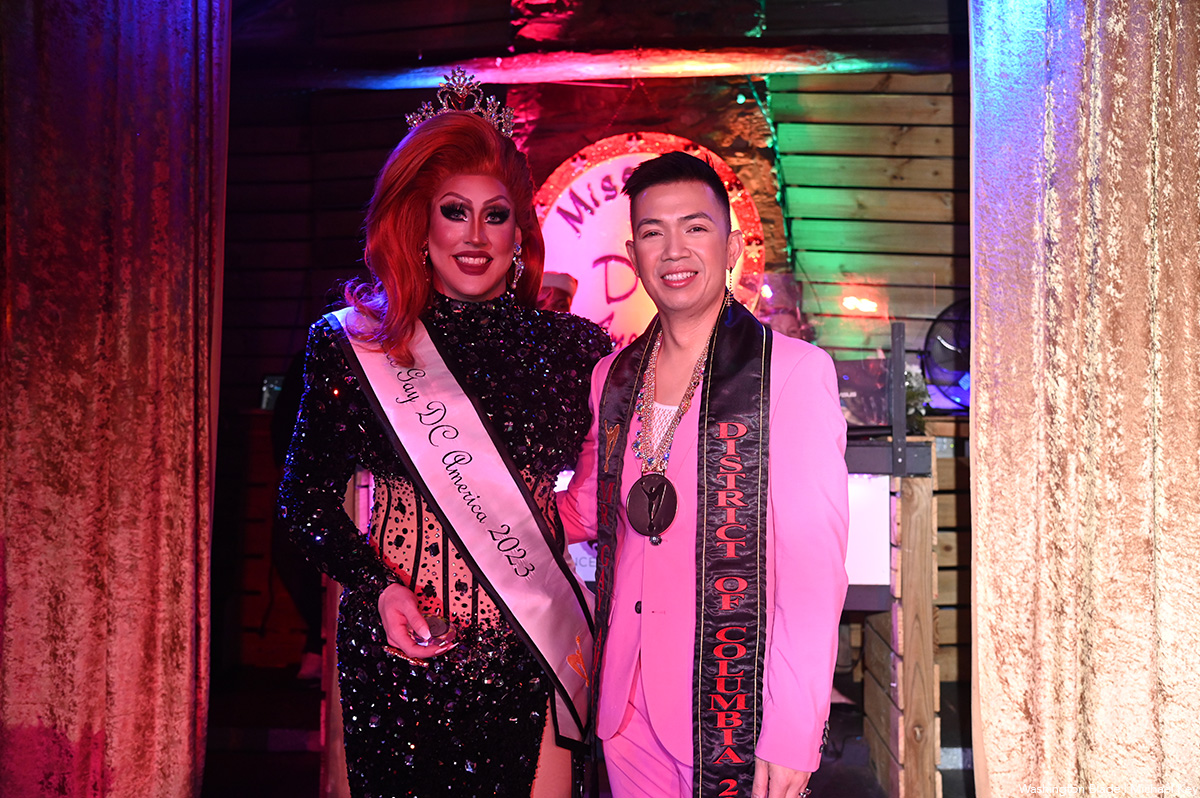 Covering Miss Gay DC at @TheLodgeMD for @WashBlade pic.twitter.com/LSYpfzmKM5

— Michael Patrick Key (@MichaelKeyWB) December 3, 2023
More queer books we love
Bellies: A Novel, Time Out and more for your gift list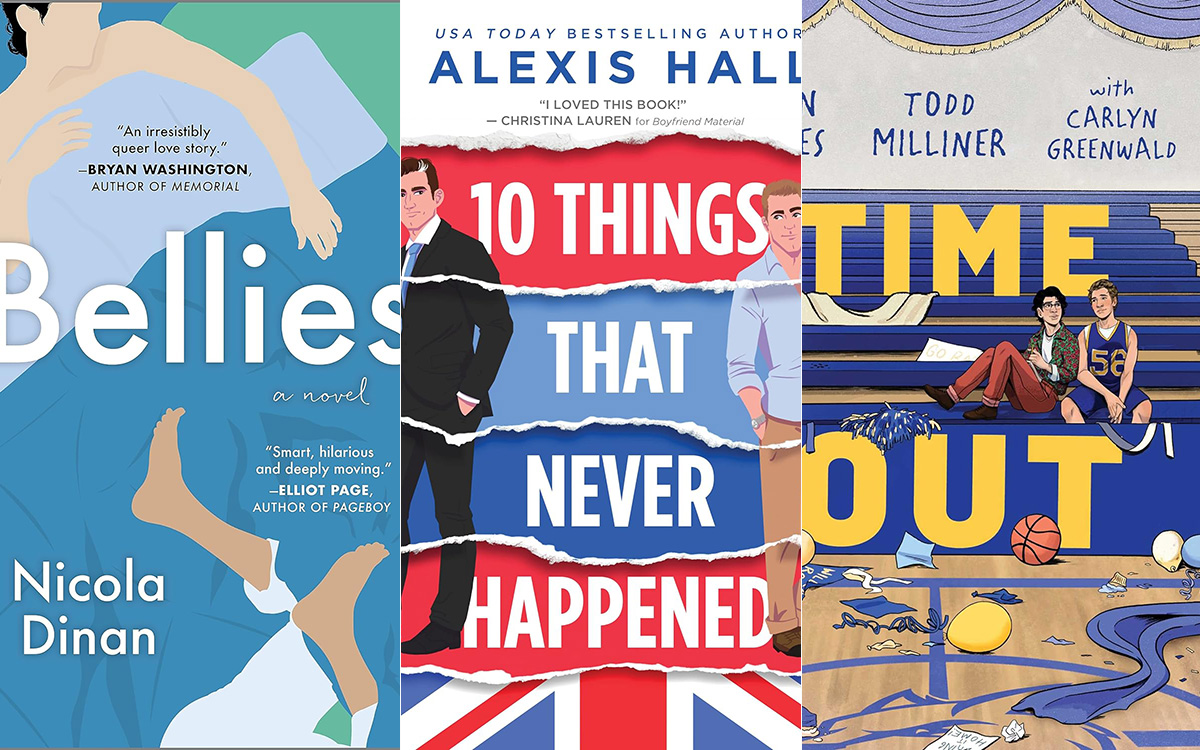 For the person on your gift list who'd love a boy-meets-boy story, wrap up "Bellies: A Novel" by Nicola Dinan (Hanover Square Press), the tale of a playwright and the man who loves him wholly, until a transition threatens to change everything.
If there's a romantic on your list, then you're in luck: finding a gift is easy when you wrap up "10 Things That never Happened" by Alexis Hall (Sourcebooks), the story of Sam, whose job is OK, and his boss, Jonathan, who should have never hired Sam. Too late now, except for the romance. Wrap it up with "Time Out" by Sean Hayes and Todd Milliner with Carlyn Greenwald (Simon & Schuster), the story of a basketball player who's newly out of the closet, and a politically minded boy who could easily get his vote.
For the person on your list who likes to read quick, short articles, wrap up "Inverse Cowgirl: A Memoir" by Alicia Roth Weigel (HarperOne). It's a collection of essays on life as an intersex person, and the necessity for advocating for others who are, too.
Our favorite books for holiday gifts
Hitchcock, Britney, Barbra, and more!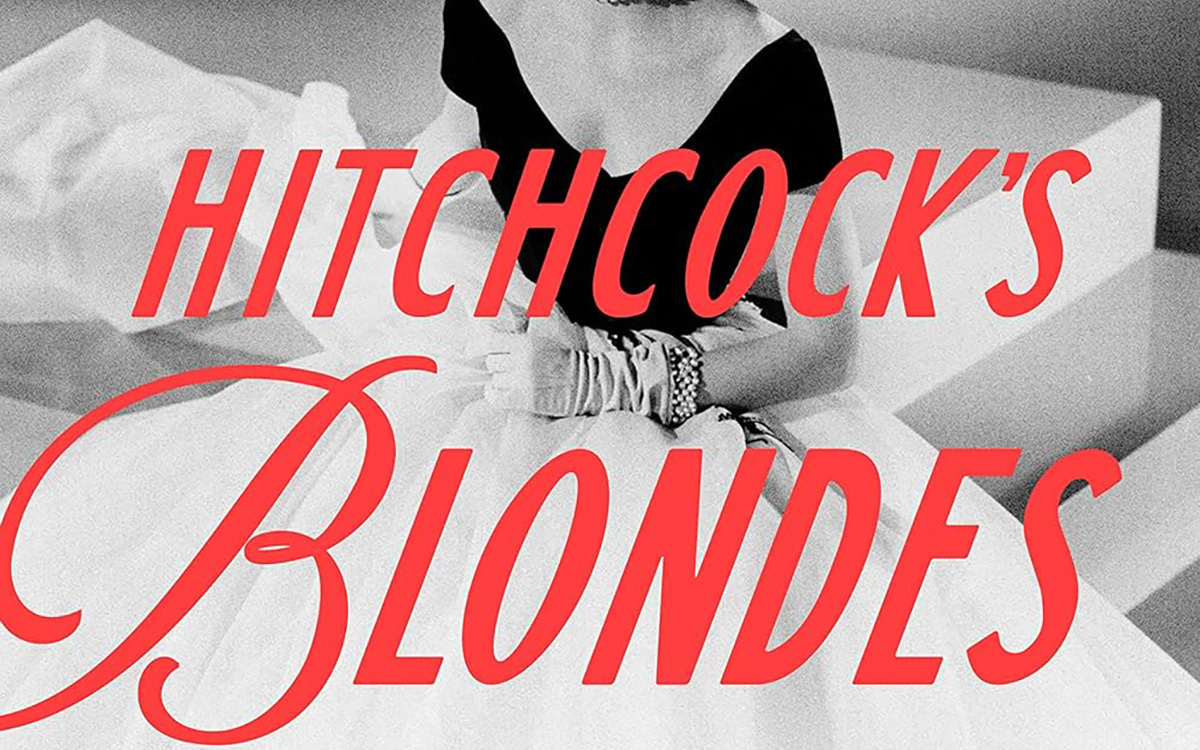 When it gets dark early, it's cold outside and you want to spice up your life, what's more intriguing than a book? Here are some holiday gift ideas for book lovers of all ages.
Who isn't fascinated by the dark, twisty, sometimes, mordantly witty, movies of Alfred Hitchcock, or by Grace Kelly, Tippi Hedren, Ingrid Bergman and the other actresses in his films? "Hitchcock's Blondes: The Unforgettable Women Behind the Legendary Director's Dark Obsession" by Laurence Leamer, author of "Capote's Women," is an engrossing story not only of Hitchcock, but of the iconic "blondes" he cast in some of his most beloved movies from "39 Steps" to "Rear Window" to "Vertigo" to "Psycho." $29. G.P. Putnam's Sons.
Reading about Hitchcock, no matter how intriguing the book, is never as good as watching his films. "Alfred Hitchcock: The Essentials Collection" (Blu-ray $39.96. DVD: $32.40) features "Rear Window," "North by Northwest," "Psycho" and "The Birds."
"Corona/Crown," by D.C.-based queer poet Kim Roberts in collaboration with photographer Robert Revere, is a fab present for lovers of photography, museums, and poetry. Revere and Roberts were deeply affected by the closure of museums during the COVID pandemic. In this lovely chapbook, they create a new "museum" of their own. "This is what I learned when the pandemic struck," Roberts writes, "when I couldn't stop thinking about the artwork in all the museums, bereft of human eyes." $21.25 WordTech Editions
Few things are as scary and/or captivating as a good ghost story. "The Night Side of the River," by acclaimed lesbian writer Jeanette Winterson, author of "Why Be Happy When You Could Be Normal?" and "Oranges Are Not the Only Fruit," is a provocative and engrossing collection of ghost stories. These deliciously chilling stories feature spirits, avatars, a haunted estate, AI and, pun intended, lively meetings between the living and the dead. $27. Grove.
"Blackouts," a novel by queer writer Justin Torres that received this year's National Book Award for fiction, is a breathtaking book about storytelling, queer history, love, art, and erasure. A perfect gift for aficionados of characters that become etched into your DNA. $30. Farrar, Straus & Giroux.
"The Woman in Me," the memoir by Britney Spears will be devoured by queers of all ages – from tweens to elders. Much of Spears's story is known – from her youth in Louisiana to her rapid rise to fame to her conservatorship (when her father controlled her life). Yet the devil, as the saying goes, is in the details. In this riveting memoir, Spears reveals the horrifying and exhilarating aspects of her life: from how her father controlled what she ate and when she took a bath to the restrictions put on her ability to see her sons to her love of singing, dancing, and creating music. Spears writes of the queer community's "unconditional" love and support for her.  $32.99. Gallery.
Few memoirs have been more eagerly anticipated than Barbra Streisand's "My Name Is Barbra." In its nearly 1,000 pages, EGOT-winning (Emmy, Grammy, Oscar and Tony), divine, queer icon Streisand, 81, tells seemingly everything about her life. She quarreled with Larry Kramer over filming "The Normal Heart." It didn't work out: Streisand thought mainstream audiences would be turned off by explicit sex scenes. Marlon Brando and Streisand were good friends, she loves Brazilian coffee ice cream and her mother was a horror show. Contrary to how some lesser mortals see her, she doesn't see herself as a diva. The print version of "My Name is Barbra" is fab. The audio version, a 48-hour listen, which Streisand narrates, is even better. $47. Viking. $45 on Audible.
"Chasing Rembrandt," by Richard Stevenson is a terrific gift for mystery lovers. Richard Stevenson was the pseudonym for Richard Lipez, the out queer author, who wrote witty, engaging mysteries featuring the openly gay detective Donald Strachey. Sadly, Stevenson died in 2022. But, "Chasing Rembrandt," a novel featuring Strachey and his romantic partner Timmy, was published this year. The idea for the story was sparked by a real-life incident when paintings were stolen from the Isabella Stewart Gardner Museum. "Robbers wreak havoc, smashing the glass covers protecting masterpieces and slicing paintings out of their frames," Stevenson writes at the beginning of this entertaining story, "They make off with thirteen works, including three Rembrandts and a Vermeer, worth more than half a billion dollars and beloved in the world of art. It is arguably the greatest property theft in human history."
With the repartee of Nick and Nora and the grit of Philip Marlowe, Strachey works to solve this mystery. $16.95. ReQueered Tales.
Some books never get old. "The Wild Things," the beloved children's picture book written and illustrated by acclaimed gay writer and illustrator Maurice Sendak, was published in 1963. Sixty years later, the Caldecott Medal-winning classic is still loved by three to five-year-olds, their parents, siblings, aunts, and uncles. A new digital audio version of "Where the Wild Things Are," narrated by Michelle Obama, was released this fall. Who can resist the Wild Things, when they plead: "Oh, please don't go–we'll eat you up–We love you so!"? Widely available in hard cover, paperback and e-book format. Audio: $5.50.
What's more fun than playing a festive album while you're reading during the holidays? Deck the halls! This year, queer icon Cher has released "Christmas," her first holiday album. Highlights of the album include: Cher singing with Cyndi Lauper on "Put A Little Holiday In Your Heart," Stevie Wonder on "What Christmas Means to Me" and Darlene Love on "Christmas (Baby, Please Come Home)" and the rapper Tyga on "Drop Top Sleigh Ride." The perfect gift for Cher aficionados.
The Blade may receive commissions from qualifying purchases made via this post.