September 22, 2019 at 10:42 pm EDT | by Valerie Blake
Ranking the best home renovation TV shows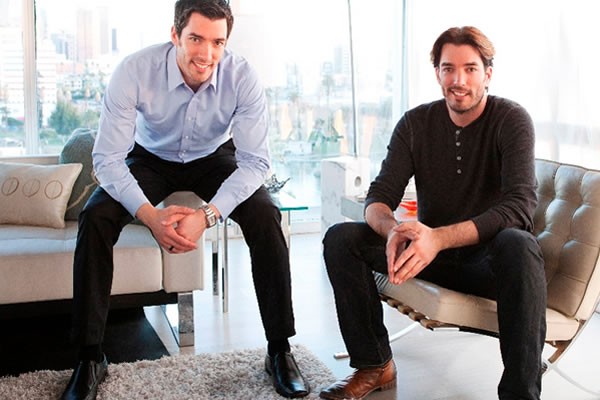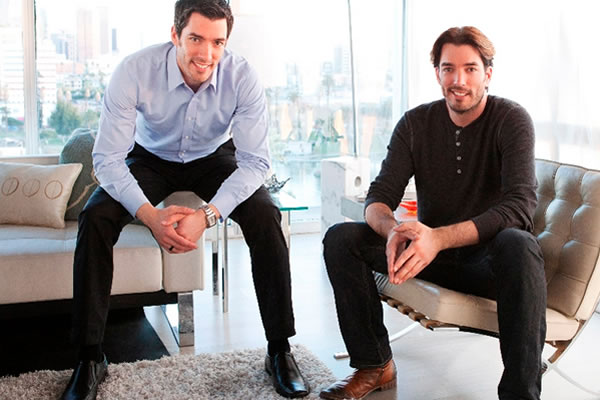 This week we celebrate the Washington Blade's 2019 Best of Gay D.C. award winners and to begin, I would like to congratulate my colleagues in the real estate world: Michael Moore, Best Real Estate Agent and Marin Hagen and Sylvia Bergstrom, Best Real Estate Group. I also offer kudos to the folks at Case Design, Best Home Improvement Service because this is where we begin today.
Day or night, there's always a show on television that encourages you to buy or renovate a house, so I decided to survey my friends and colleagues to determine which is considered the best of these shows. 
The results were reminiscent of the number of Democratic presidential candidates: 15 shows were mentioned with seven of them polling at only 1 percent. The seven that didn't make the debate stage nonetheless had something interesting to offer.
"Unique Properties" is a favorite of the daughter of a close friend. She was particularly fond of the episodes that showed people living in a remodeled Boeing 747 in California and on an excavated cliff in Israel.
"The Vanilla Ice Project" earned accolades from a carpenter, who describedit as less scripted and a more legitimate depiction of a home renovation.
"Luxury Tiny Houses" also made the cut, although living in a tiny house is not my idea of luxury. "Maine Cabin Masters" received honorable mention.
Two British programs got one vote each: "Grand Designs" and "The Great Interior Design Challenge." The former chronicles the escapades of people who try to design unusual dream homes, create custom elements, and incorporate unique architecture while enduring delays and cost overruns, a formula not unlike our own. 
"The Great Interior Design Challenge" is a cross between "Design on a Dime" and "The White Room Challenge," HGTV shows of old. It features several British amateur designers competing to win a cash prize by reinventing rooms for different clients. After watching several episodes, I decided I wouldn't want the before or the after. 
With two votes, neither coast of "Million Dollar Listing" was much of a hit among my friends. The clients were described as obnoxious and the agents as Real Housewives of Real Estate – just as much fabricated drama, with less hair-pulling and wine. 
"Good Bones" and "Home Town" were on the next rung up. "Good Bones" features a mother/daughter team of renovators in Indiana. The Mississippi husband and wife team in "Home Town" were described as down to earth and endearing, with actual wood craftsman and design experience.
While more and more people seem to acknowledge that these shows are scripted and unrealistic, the "House Hunters" franchise is still #4 on the list of favorites. My real estate friends and I wish buyers would write an offer after only seeing three houses, but we all know that isn't how any of this works.
"House Hunters International," however, got the most votes of the franchise. Several of my friends commented on how interesting it was to see how people live in other parts of the world and to dream of doing so as well. A couple of them said they were checking out countries in case they decided to leave ours on Nov. 4, 2020.
There was praise for "Love It or List It," which came in at #3, but only for Hilary and David; nobody could remember the names of the other couple who host the spinoff show. I just want David to win a few times. Hilary seems to get everyone to Love It, even though she never finishes anything she promises.
Not surprisingly, "Fixer Upper" was the runner up, noted for being an escape from current events, for the witty banter between Chip and Joanna, and for their general aesthetic. As you might imagine, though, nobody I surveyed wants to hear the word "shiplap" ever again.
So, by now you've probably noticed a glaring omission and I won't keep you in suspense any longer. The winner of Best TV Home Show, with 9 votes, is "Property Brothers," because, well, Jonathan and Drew
There are people reading this who have been featured on these shows and others like them, and most have a tale to tell. Some describe having fun and involving their children. Others recall being asked to play the role of argumentative spouse or naysaying friend. 
My own experience, however, will never qualify me for a "Best of" award of this genre. Having made it to the second qualifying audition of "My First House," I watched from the sidelines as my buyer inadvertently muttered the f-bomb on camera.
Thereafter, my stardom was doomed.  
Valerie M. Blake is a licensed associate broker in D.C., Maryland and Virginia and Director of Education & Mentorship at RLAH Real Estate. Call or text her at 202-246-8602, email her via DCHomeQuest.com, or follow her on Facebook at TheRealst8ofAffairs.