October 3, 2019 at 4:24 am EDT | by Lou Chibbaro Jr.
72 groups call on D.C. to pass sex worker decriminalization bill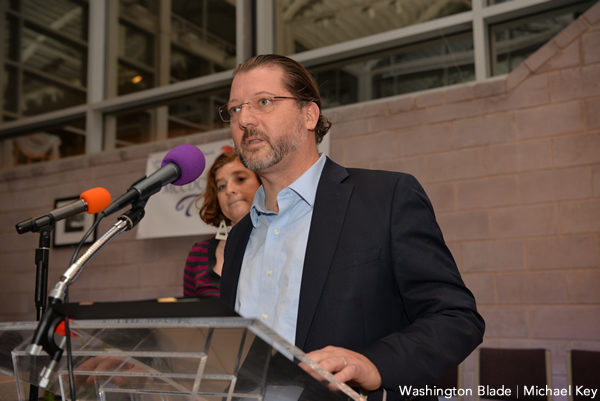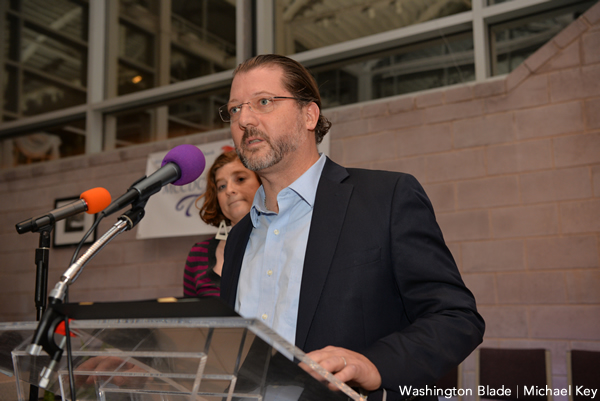 LGBT activists on Wednesday hand-delivered a letter to all 13 members of the D.C. City Council signed by 72 LGBT and allied organizations calling on the Council to pass a bill that would decriminalize sex work in the nation's capital between consenting adults.
"We, the 72 undersigned organizations, write to express our strong support for the Community Safety and Health Amendment Act of 2019 (Bill 23-0318)," the letter states.
"As lesbian, gay, bisexual, transgender, queer (LGBTQ) and allied organizations, we know that the decriminalization of sex work in D.C. is critical to the health and wellbeing of the LGBTQ community, including by improving public health and decreasing the vulnerability of marginalized sex workers, particularly transgender women of color," the letter says.
An earlier version of the bill the organizations are supporting was first introduced by D.C. Council member David Grosso (I-At-Large) in 2017. It died in committee that year and in 2018. In June of this year, Grosso and Council members Robert White (D-At-Large), Anita Bonds (D-At-Large), and Brianne Nadeau (D-Ward 1) co-introduced a revised version of the bill.
In a development that supporters consider significant, Council member Charles Allen (D-Ward 6), who chairs the Council's Committee on the Judiciary and Public Safety, where the bill has been stalled since 2017, signed on as a co-sponsor of the bill this year. And Allen has scheduled a first-ever public hearing on the bill for Oct. 17.
Among those that have signed the joint letter to the Council calling for passage of the bill include many of the most prominent local, state, and national LGBT and AIDS advocacy and service organizations. They include Whitman-Walker Health, Casa Ruby, D.C. Center for the LGBT Community, SMYAL, Wanda Alston Foundation, Us Helping Us, Gay and Lesbian Activists Alliance, and the Gertrude Stein Democratic Club among local groups.
Others that signed the letter include the ACLU of the District of Columbia and the national ACLU, AIDS Action Baltimore, AIDS United, LGBT Latino History Project, Human Rights Campaign, Lambda Legal, National Center for Lesbian Rights, National Center for Transgender Equality, and National LGBTQ Task Force Action Fund.
The joint letter notes that the bill as currently introduced would decriminalize consensual sex work for those 18 years of age or older while leaving in place existing D.C. law prohibiting sex trafficking of any kind involving nonconsensual activity. It notes that the bill also calls for the creation of a task force to be composed of D.C. police, city agencies responsible for public health, and groups that advocate for sex worker rights to monitor the impact of the bill on the community.
"Criminalizing adults engaging in consensual sex work, often for survival, impedes sex workers' access to health care services, puts them at risk of physical abuse from clients and police, and increases their vulnerability to exploitation by third parties," the letter continues. "The Community Safety and Health Amendment Act of 2019 is urgently needed to remove this brutal and outdated penalty for consensual sex work," it says. "Sex workers need resources, not criminality penalties."
"This bill would decrease rates of violence, including murder, for LGBTQ people and others who face needless threats of violence and extreme risk ofviolence while engaging in sex work in order to survive," the letter states.
"The decriminalization of sex work in D.C. would ensure that these already marginalized communities are not being criminalized for engaging in consensual and harmless activity for survival when traditional employment turns them away or fails to pay an adequate wage," the letter says.
The full text of the letter can be accessed via nclrights.org.