LGBT Tech partners with Crown Castle in D.C.
Bringing connectivity to homeless youth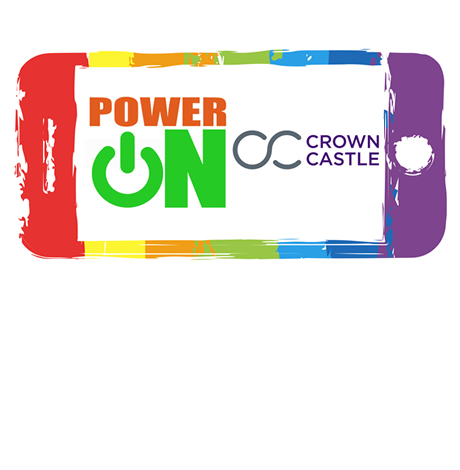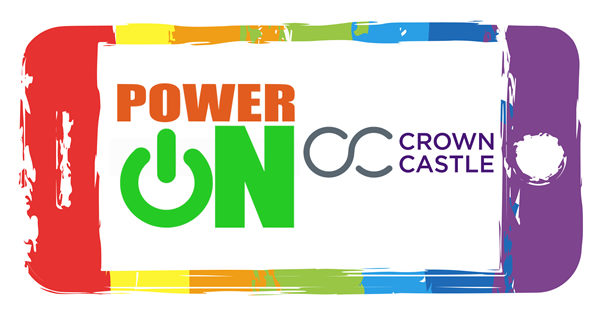 LGBT Tech, a nonprofit that encourages early adoption and use of new technologies and that engages with public policy leaders, recently announced a partnership with Crown Castle in D.C.
Crown Castle is the largest provider of shared communications infrastructure in the United States, and Connected by Good is its program focused on improving public spaces where people connect. 
Crown Castle is supporting LGBT Tech's PowerOn program in D.C., which empowers homeless and vulnerable LGBTQ individuals by providing devices such as cell phones, tablets and computers, allowing them to access the resources and opportunities they provide, according to a release
PowerOn works with several local organizations to accomplish its goals, including SMYAL, Mary's House, and its own network.
"We're grateful for Crown Castle's support of the PowerOn program, and we join others in recognizing that it does more than just connect communities with infrastructure — the company and its employees connect with the communities where it operates," said Christopher Wood, executive director and co-founder of LGBT Tech in a statement. "We appreciate Crown Castle's support of the LGBTQ population and share a desire to ensure the wireless infrastructure we use in our program continues to meet the community's needs with crucial wireless expansions."
"LGBT Tech's work in D.C. is critical as we continue to help everyone stay connected to the resources they need," said Andrea Bradford, marketing and communication executive for Crown Castle. "Crown Castle is honored to partner with LGBT Tech to bring connectivity to homeless and vulnerable LGBTQ individuals in the District."
Ruby Corado describes D.C. civil case as 'persecution'
Casa Ruby founder claims board approved transfer of $400,000 in funds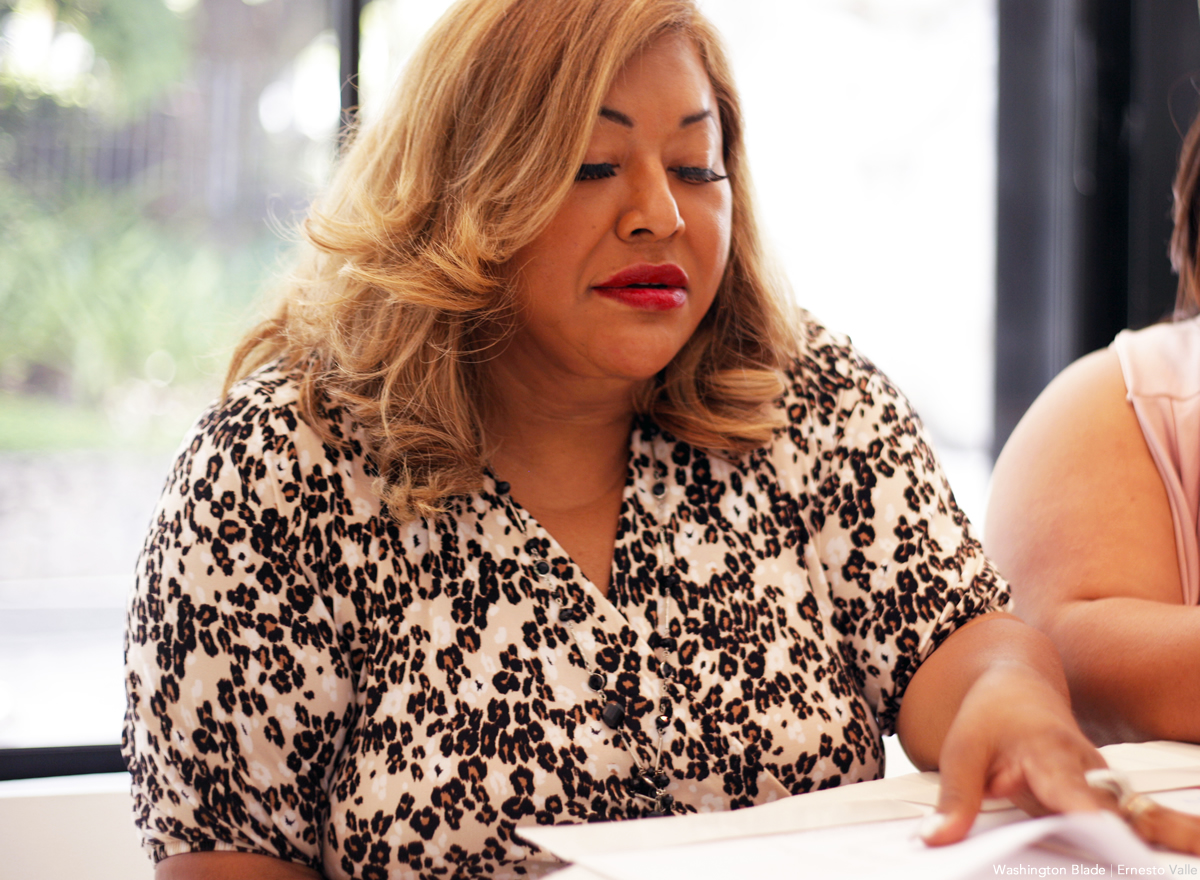 (Editor's note: International News Editor Michael K. Lavers translated this interview from Spanish into English.)
SAN SALVADOR, El Salvador — Casa Ruby founder Ruby Corado told the Washington Blade on Friday during an interview in the Salvadoran capital the allegations that D.C. officials have made against her amount to "persecution."
"This is persecution," Corado said during an interview at a San Salvador coffee shop. "At the end of the day I am interested in people knowing all these things, because I am a human rights activist and what is happening to Ruby Corado should be an alarm for any human rights defender."
The D.C. Department of Human Services on Sept. 24, 2021, informed Casa Ruby it was not going to renew its annual $850,000 grant that, among other things, funded Casa Ruby's emergency "low-barrier" shelter for homeless LGBTQ youth and adults. Corado during the interview with her in El Salvador said Casa Ruby remained open and was not in debt, even though she said the D.C. government did not pay the organization for six months.
"The staff was always paid, because the organization's principal mission is giving work to all of those people that nobody wants to employ," she said. "The government as of today owes us around a million dollars for services we provided and we have never been reimbursed, no newspaper has said this."
The Office of the D.C. Attorney General in a civil complaint it filed in D.C. Superior Court on July 29, 2022, alleged Corado violated the city's Nonprofit Corporations Act in connection with its financial dealings. D.C. Superior Court Judge Danya Dayson later placed Casa Ruby under receivership.
She named the Wanda Alston Foundation, a D.C.-based organization that provides housing services for homeless LGBTQ youth, as the city's receiver. The Wanda Alston Foundation in a preliminary report it filed on Sept. 13 said Casa Ruby "should be dissolved."
An amended civil complaint the Office of the D.C. Attorney General filed in D.C. Superior Court on Nov. 28 alleges Corado withdrew more than $400,000 of Casa Ruby funds for unauthorized use in El Salvador.
The amended complaint, among other things, includes three new defendants to what legal observers say is the equivalent of a D.C. government lawsuit against Corado and Casa Ruby. The new defendants are limited liability companies that Corado created and controls. They include a new version of Casa Ruby called Casa Ruby LLC, doing business as Moxie Health; Pneuma Behavioral Health LLC; and Tigloballogistics LLC, doing business as Casa Ruby Pharmacy.
The amended complaint notes Corado claimed the new companies — and especially the pharmacy — were part of Casa Ruby's mission, but she never received the Casa Ruby board of directors' approval to create them. The attorney general's office has said the board rarely met and failed to provide any oversight of Corado's actions.
According to the amended complaint, Corado transferred large sums of money from Casa Ruby to these companies. And at some point she transferred funds from the new companies to her own personal bank account.
Both the original complaint and the amended complaint allege Corado transferred as much as $500,000 of Casa Ruby's funds to create what she said was a new Casa Ruby in El Salvador that the board approved. But the earlier and amended complaints allege the board never authorized the El Salvador operation.
The amended complaint says Corado between April 2021 and September 2022 transferred more than $400,000 from two Casa Ruby related accounts "to accounts she held under her birth name in two El Salvador banks." It says the Casa Ruby board "never authorized any of these transfers."
Corado told the Blade she feels targeted because she always tells the truth. Corado added people are distracted from the truth because of a system that benefits from "lies and defamation."
"People know my work and have seen me working and because of this there are many people who continue to support me," she said.
The Blade in March 2021 interviewed Corado about the opening of Casa Ruby in El Salvador.
"Our work at Casa Ruby is to avoid suffering and [to offer] support through alliances, that is why we aim to share the programs for migrants that work in Washington because we have seen that they work," she said during an interview from Casa Ruby's new office in San Salvador, on March 18, 2021. "We will do a little more work here in El Salvador so that the LGBTQ community has greater access to these opportunities."
Corado said part of this work included the purchase of a restaurant and nightclub in order to create jobs for LGBTQ people. Corado also opened a shelter "with limited resources, not like what had been done in Washington" and offered makeup classes and other workshops that allowed clients to learn skills to support themselves.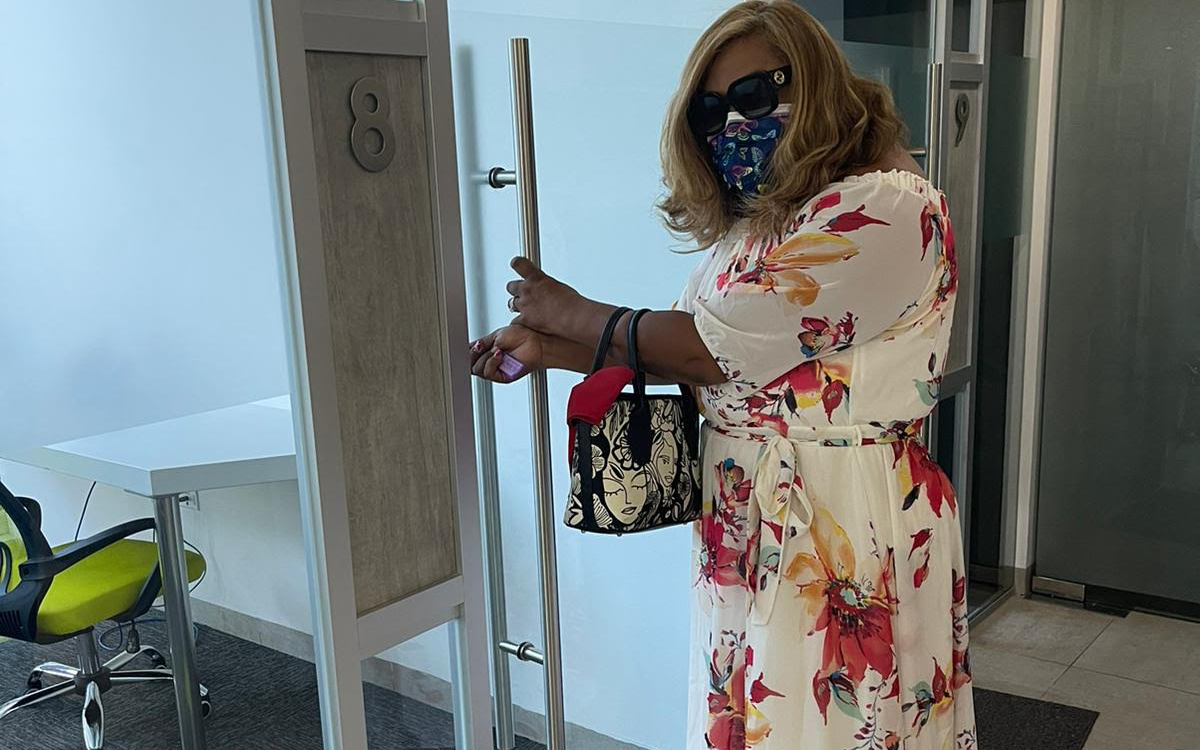 Corado said she began these projects with money she obtained through the sale of her home in D.C. and through her own salary. Corado categorically denied allegations that she withdrew more than $400,000 from Casa Ruby's bank accounts without the board's approval.
"I have everything documented in writing, where [the board] approved my salary and also where the $400,000 was approved," said Corado. 
Corado said the board always knew about the El Salvador project, which she said was part of her strategy for Casa Ruby to expand its work outside the U.S. to countries that include Guatemala and Nicaragua. Corado also denied the allegation the majority of Casa Ruby employees were paid less than $15 an hour, which is less than the D.C. minimum wage as of July 1, 2021.
The minimum wage on that date rose to $15.20 an hour.
"Does the prosecutor want to spend resources investigating Ruby Corado and throwing away her work — as they have wanted to do for the last eight years — instead of feeding the needy," said Corado. "Let them do it."
"The project that I presented was a priority that President Biden had, which was giving money to NGOs to ensure that people don't continue to migrate," added Corado. "I didn't invent anything that wasn't already on the agenda."
Corado noted she was among the LGBTQ and intersex activists who met with Biden in 2021.
"I went and I talked about what the barriers were," she said. "One of them is local government relationships with the community."
Corado said she has "more information that she cannot reveal," but stressed she will do it through the court system. Corado told the Blade she was afraid to speak up because she did not want to jeopardize Casa Ruby's funding.
The next court hearing in the Casa Ruby civil case is scheduled to take place on Jan. 6, and Corado is expected to attend.
'I never kissed anyone's ass'
Corado was born in El Salvador.
She said one of the reasons she decided to open Casa Ruby in the country was because she needed to "heal inside" and "take care of myself" from the trauma she said she suffered during the country's civil war, from her life on the streets of D.C. and from the loss of several people close to Casa Ruby.
She said she had issued reports about hate crimes in D.C. and the Office of the Attorney General did not work with her. Corado said she once told D.C. Attorney General Karl Racine during a meeting that she did not think he was doing enough to help the city's LGBTQ community.
"I was on this man's black list from that moment on," Corado said.
Corado once again described Racine's allegations and the tweets he made against her as baseless, and she has made her opinion to the judge known.
"I never kissed anyone's ass. I don't expect these people now, after 30 years, to come and approve my work," Corado emphasized.
The office of D.C. Attorney General Racine released a statement to the Blade in response to questions about Corado's accusations. "We opened an investigation after public reporting in the Washington Post on July 17th suggested Casa Ruby had engaged in serious violations of the District's nonprofit laws, which our office is responsible for enforcing," the statement read. "Our complaint, and the remarkable amount of evidence we've uncovered in just a short time, speaks for itself."
Corado also said she continues to receive death threats, and her car was vandalized when she was last in D.C.
"I was staying with a friend and someone came to the apartment wanting to hurt or kill me," she said. "I don't know."
Lou Chibbaro, Jr. contributed to this story.
Loudoun County shopping center hit with homophobic, racist graffiti
Sheriff's Office seeks help from public to identify suspects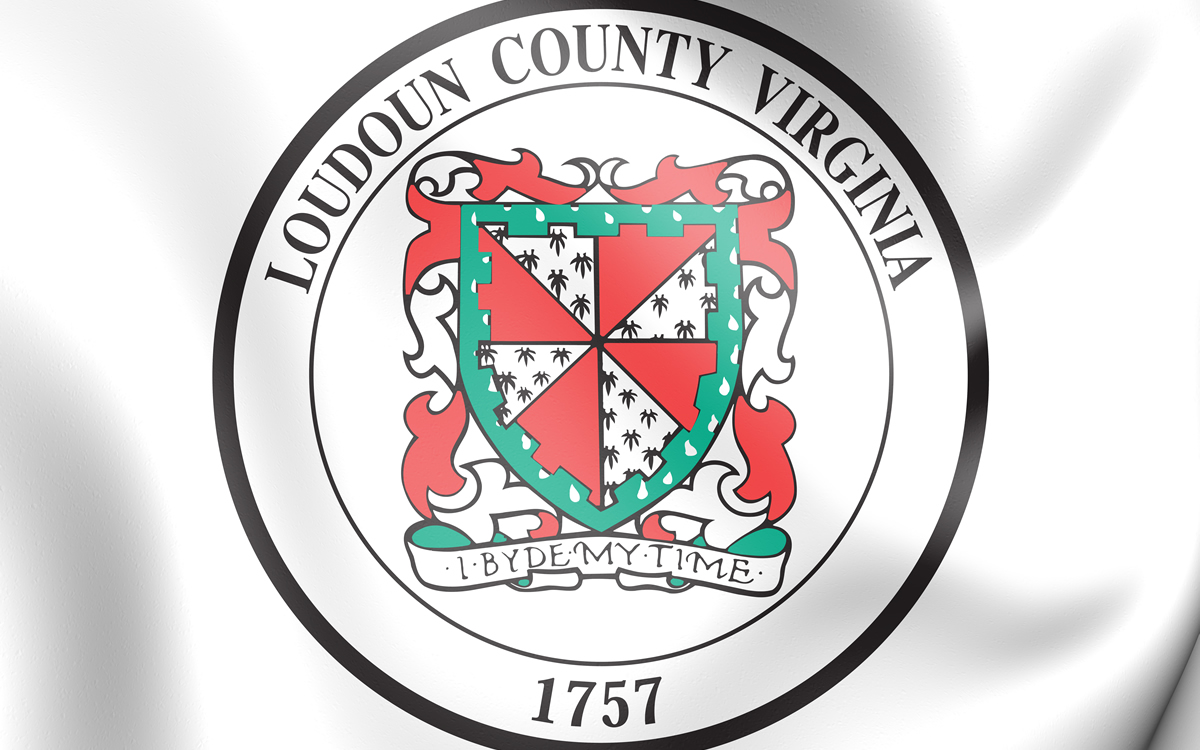 The Loudoun County, Va., Sheriff's Office is seeking help from the public for its investigation into an incident on Friday, Dec. 2, in which an unidentified suspect or suspects spray-painted anti-LGBTQ, racist, and anti-Semitic graffiti at a shopping center.
A spokesperson for the Sheriff's office told the Washington Blade the graffiti, which is considered an act of vandalism and is being investigated as a possible hate crime, was found painted on the side of a building that once housed a Food Lion supermarket at the South Riding Town Center in Chantilly.
The Sheriff's Office did not disclose the exact wording of the graffiti. But news media reports, including a report by WTOP News, said the graffiti included Nazi swastikas, racial slurs, and the phrase "stop white genocide."
Among the graffiti messages was the symbol "1488," which indicates "the perpetrator's endorsement of white supremacy and its beliefs," according to a statement from the Jewish Federation of Greater Washington as reported by the local publication Inside NOVA.
Sheriff's Office spokesperson Michele Bowman said another, similar display of hate graffiti was found on Saturday behind the Bed Bath & Beyond building at the nearby Dulles Landing shopping center. Bowman said the Sheriff's Office is also investigating that incident.
"There is no place in society for this behavior," a statement released by the Sheriff's Office on Facebook says.
"The LCSO takes this very seriously and is working with our station detectives, School Resource Officers, and our FBI Task Force member, and is reviewing social media and other potential leads to determine who is responsible for this vile act," the statement says.
"We are asking the public for their assistance as well," it says. "If anyone has information that may be helpful, please call Detective Fornwalt at 703-777-1021," the statement says.
Loudoun4All, which describes itself as an advocacy organization that supports equality, announced on Facebook that it organized a rally on Sunday, Dec. 4, at the site of the graffiti at South Riding Town Center to speak out against hate.
The announcement says the group also arranged for volunteers to help remove the graffiti after learning that the Sheriff's Office does not have authority to remove such graffiti on private property.
"About 50 local residents joined the rally, which took place along the side of Tall Cedars Parkway where the graffiti had been painted," the group said in its Facebook posting. "Rally goers held signs with inclusive and supportive messages and waved at cars driving by," the posting says.
It says that local resident Quante Timbers, the owner of Timbers Landscaping Care, LLC, volunteered his services by bringing a power washer to the site to remove most of the graffiti.
"Where his hoses wouldn't reach, local kids converted the spray-painted message of hate into chalked messages of love," the Loudoun4All statement says.
Loudoun Sheriff's spokesperson Bowman said there were no updates to report on the investigation as of Monday, Dec. 5.
Blade accepting applications for new fellowship focused on LGBTQ+ youth
Unique opportunity for college journalism students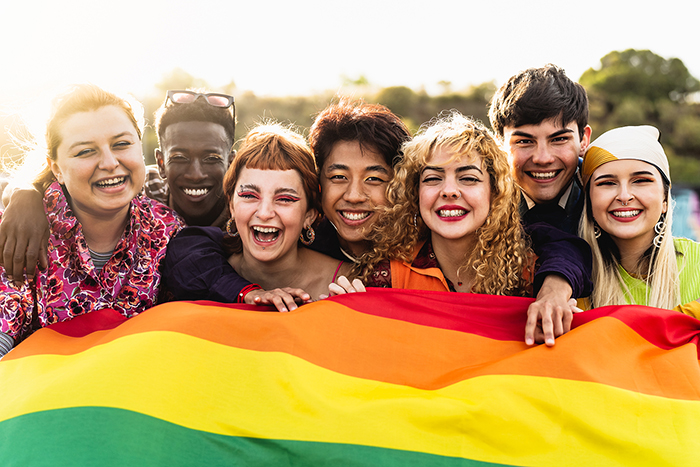 The Blade Foundation announced it has opened the application process for a new winter fellowship.
The application is open for an aspiring D.C.-based college-age journalist interested in covering LGBTQ+ youth. The fellowship runs for 12 weeks starting January 2023 with a $2,500 stipend. Fellows will be paired with a Blade editor for mentoring and reporting assignments.
This fellowship is focused on issues impacting queer youth in D.C. Coverage areas will include housing, coming out, education, and more. The fellowship is funded by a grant from the Mayor's Office of LGBTQ Affairs (MOLGBTQA).
College students may apply by emailing a letter of interest, resume, and links to three writing samples to: Kevin Naff, executive director, Blade Foundation, [email protected]. No phone calls. Deadline to apply is Dec. 23.