October 18, 2019 at 11:48 am EDT | by Lou Chibbaro Jr.
Witnesses clash at marathon D.C. Council hearing on bill to decriminalize sex work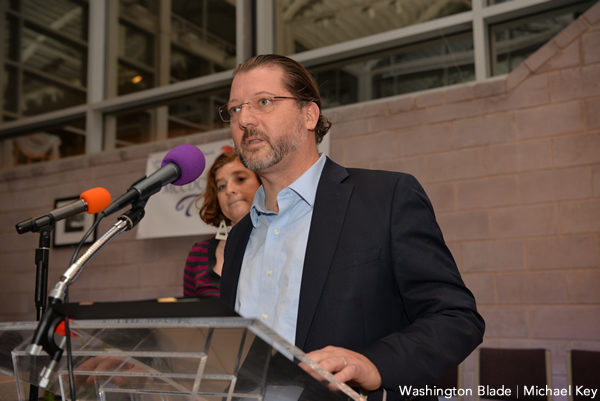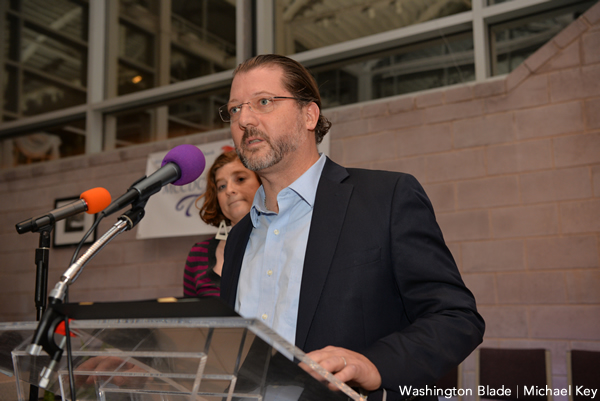 Close to 170 witnesses testified for and against a controversial bill calling for decriminalizing sex work between consenting adults in the nation's capital during a D.C. Council hearing on Thursday that lasted nearly 14 hours.
Many of the witnesses and spectators at the hearing gave impassioned pleas for the Council to either pass or reject the proposed legislation, with some shouting and jeering at witnesses who held views opposing their own.
A little more than half of the witnesses supported the bill, the Community Safety and Health Amendment Act of 2019.
Among those testifying in favor of the bill were at least a dozen LGBT rights advocates, including several transgender women, some of whom said they engaged in sex work as a means of economic survival.
"By removing criminal penalties for those in the sex trade, we can bring people out of the shadows, help them live safer and healthier lives, and more easily tackle the complaints we hear from communities about trash and noise," said D.C. Council member David Grosso (I-At-Large), the lead author of the legislation.
Grosso noted that the bill keeps in place all D.C. laws that prohibit sex trafficking of adults or minors and that ban any form of coercion.
But despite Grosso's assertion, nearly all witnesses opposing the bill, including Toni Van Pelt, president of the National Organization for Women, argued that its provision decriminalizing the act of buying sex by "Johns" would lead to an enormous increase in sex trafficking targeting both children and adults.
"Under this legislation, D.C. would see the overnight growth of a multi-billion-dollar sex tourist industry, complete with celebrity-branded chains of brothels," Van Pelt told the Council's Committee on the Judiciary and Public Safety, which held the hearing.
"This must not happen," she said. "Instead, we must decriminalize prostituted people and enforce prohibitions against the exploitative buyers of sexual acts."
Similar to many of the other opponents of the proposed bill, Van Pelt said she and NOW support legislation that would decriminalize the selling of sex by sex workers with accompanying programs to help them "successfully exit the trade."
Supporters of the bill, including representatives of groups providing services for sex workers, argued that the so-called partial decriminalization proposed by Van Pelt and others has been shown by studies of countries that have adopted it to be nearly as harmful to sex workers as places like D.C. in which full criminalization is in effect.
"Partial decriminalization is not the answer," said Cyndee Clay, executive director of the D.C. sex worker advocacy and services group HIPS. Clay said sex workers who are clients of HIPS say continuing to subject their customers to arrest and prosecution would continue to subject them to dangers associated with criminalization.
Among those testifying for the bill were representatives the nation's most prominent national and local LGBT groups including the Human Rights Campaign, the National Center for Lesbian Rights, the National Center for Transgender Equality, and Lambda Legal.
Local LGBT organizations that testified or submitted written testimony in support of the bill included the Gay and Lesbian Activists Alliance, Whitman-Walker Health, No Justice No Pride, and the D.C. Center for the LGBT Community.
It wasn't until about 11:30 p.m., after testimony from public witnesses ended, that representatives from the mayor's office, the Office of the D.C. Attorney General, and the U.S. Attorney's Office testified. Officials with each of the three offices expressed opposition to the bill.
"Mayor Muriel Bowser is committed to solutions that decrease barriers for individuals engaging in sex work to access services and reduce their exposure to harm," said Michelle Garcia, director of the D.C. Office of Victim Services and Justice Grants, who testified on behalf of the mayor. "We recognize the need to provide better, safer, and sustainable long-term options for those engaged in sex work and for those seeking to exit the sex trade," she said.
"The Administration, though, does not support decriminalization of commercial sex work," Garcia continued. "Mayor Bowser has been consistent in this position over the more than 12 years she has held elected office," Garcia said. "The mayor's position is rooted in the need to maintain a safety net to identify and assist the victims of commercial sexual exploitation and sex trafficking and her belief that decriminalization will lead to an increase in trafficking."
Garcia said Bowser in April created a working group to explore programs that would "divert people engaged in sex work away from the criminal justice system and into the support systems they need." She said the working group, which is co-chaired by Sheila Alexander-Reid, director of the Mayor's Office of LGBTQ Affairs, developed a series of recommendations that the mayor will soon release.
Deputy D.C. Attorney General Erin Cullen and Assistant U.S. Attorney Renata Cooper testified that their respective agencies oppose the decriminalization bill, among other things, because it would make it more difficult to investigate and prosecute human trafficking, especially the trafficking of children.
"While this bill focuses on the decriminalization of sex work for those over the age of 18, it is important to note that the point of entry for commercial sex can begin at a much earlier age," Erin told the committee. "Traffickers prey on the vulnerabilities that exist with youth who are part of the child welfare and juvenile justice system and they lure youth into a life of exploitation," she said.
Grosso disputed claims that decriminalization would worsen what he said was the existing serious problem of trafficking. He said decriminalization, among other things, would free sex workers from the fear of arrest and motivate them to cooperate with police in efforts to combat trafficking.