October 24, 2019 at 8:14 pm EDT | by Kathi Wolfe
Brit writer Jeanette Winterson is clever and funny in new novel 'Frankissstein'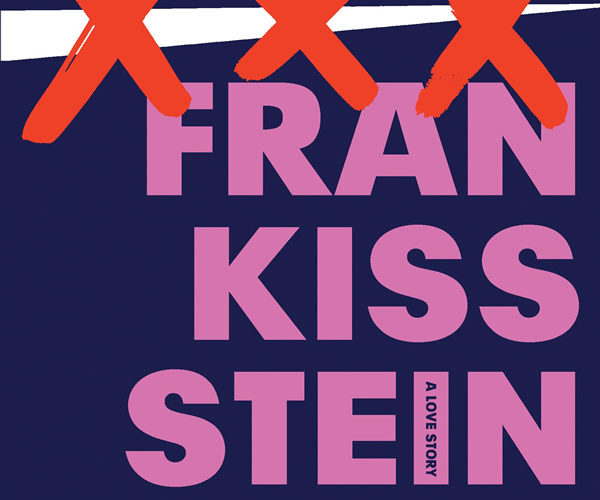 'Frankissstein: A Love Story'
By Jeanette Winterson
Grove Press
$27
340 pages
Sex dolls for Jesus! Mary Shelley's nipples! Disembodied hands! Monsters!
These are among the many tricks and treats to be found in Jeanette Winterson's playful new novel "Frankissstein: A Love Story." If you're looking for a sexy, queer, thought-provoking read this Halloween season, "Frankissstein" will hit your sweet spot.
Winterson's work is known for its inventiveness with language and gender fluidity. Most of us would be intimidated if we met William Shakespeare or Virginia Woolf at a dinner party, but Winterson could give either a run for their money.
Winterson, who is 60 and queer, was born in Manchester, U.K. She was adopted by Pentecostal Christian parents. "The trouble with a book is that you never know what's in it till it's too late," Winterson's mother told her.
Today, Winterson, an Officer of the Order of the British Empire and Professor of New Writing at the University of Manchester, is married to author Susie Orbach.
Winterson's 1985 Whitbread Prize-winning debut novel "Oranges Are Not the Only Fruit" was life-changing for many. When lesbians were rarely portrayed positively in fiction, "Oranges" featured a lesbian coming to terms with her sexuality.
"Frankissstein" isn't as groundbreaking as "Oranges" and some of Winterson's other novels, yet, it doesn't disappoint: it's timely and queer in all senses of the word — from eccentric to gender-bending.
As you'd expect from Winterson, "Frankissstein," which was longlisted for this year's Booker Prize, is an eclectic work. Through historical fiction and speculative fiction, it intertwines two stories.
The first tale in "Frankissstein" is about Marry Shelley. It's 1816. Shelley, 18, is hanging out in the Alps with her husband the poet Percy B. Shelley, the poet Lord Byron and some of their friends and relations. Mary, Percy and Byron compete to see who can write the best horror story. Mary wins the contest with her novel "Frankenstein; or, The Modern Prometheus" (published in 1818).
No, Frankenstein isn't the monster. In "Frankenstein," Victor Frankenstein, a scientist, becomes obsessed with the idea of creating a being that will come to life. Unfortunately, the creature comes to life with tragic results. In Winterson's telling, Shelley has become obsessed, even in love with Victor, her creation.
Few novels have had more of an impact on pop culture than "Frankenstein" — from the 1931 film of the novel starring Boris Karloff, directed by queer filmmaker James Whale, to "The Rocky Horror Picture Show."
"Frankissstein" spices up the pop culture mix.
"My nipples are like the teats of a rain god," Mary Shelley says after walking naked outside in a storm.
She stands up to sexism when Byron claims that the "life-spark is male."
If the only professions open to you were being a nurse or governess, Mary asks Byron, would you be a "life-spark?"
Besides, she adds, "no living man has yet given birth to anything living."
The second story in "Frankissstein" is set in the present in the United Kingdom and Memphis, Tenn. There's Ry, a trans doctor, who identifies as a "hybrid." Ry's preferred pronoun is "they." They are in love with Victor Stein.
Stein is a renowned cryogenics expert (he gives Ted Talks). He wants to find a way of becoming post human, of getting us out of our decaying and dead bodies. How will this happen? By animating our deadened brains in digital form. Ry, who collects body parts for him, feels at times, like a "body-snatcher." The things we do for love!
There's a queer-quotient in Stein's thinking. Once we've become post human, he thinks, there'll be no more binaries, no more labels. "The gods appeared in human form and animal form," Stein says, "and they changed others into trees or birds. Those were stories about the future."
This may sound too macabre or overly didactic. "Frankissstein" is a novel of ideas. A few scenes are weighed down by metaphysical forays.
But don't be put off. The novel is replete with spot-on satire, from the stinginess and egotism of Lord Byron to "XX-bot" maker Ron Lord who loves his mum to Claire, an evangelical Christian who's into sex dolls for Jesus. Even as you laugh out loud, you care about these characters and their worlds.