Kanye's 'Jesus' is all-out gospel effort; Brooke Candy debut is unabashed sex-a-thon
Pop divas of yore have certainly gone the salacious route, but 'Sexorcism' is wilder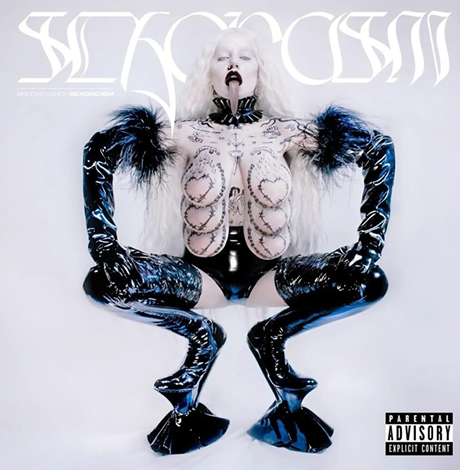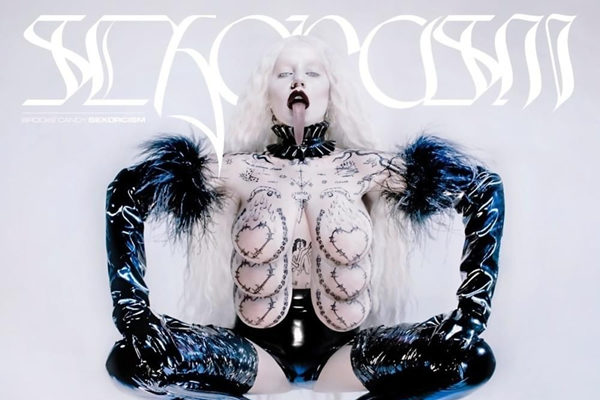 Pop music has lost its soul. That is, if this week's dispatch to be believed. Two new album releases are evidence of the state of affairs. Kanye West released his anticipated gospel album, "Jesus Is King." Up-and-coming rapper and singer Brooke Candy is out with her debut album, "Sexorcism," after a 2014 EP and series of singles and collaborations.
Kanye, whose innumerable controversies over the past several years need not be mentioned, has made a full-length gospel album, which has fallen short of the expectations of the many attentive critics. For my part, I mention only that the supposedly spiritual music often resorts to triviality in its lyrics. Look no further than "Closed on Sunday," which reads more as ad copy than genuinely profound. But his decision to rebuff the mainstream in favor of gospel points rightly to the emptiness just under the excessively sexualized, materialistic shell of pop music today.
For this, Brooke Candy has a different answer entirely. Push pop music to its limit: Shallower, sexier, wilder.
If you haven't heard of Brooke Candy, you likely haven't been to see Charli XCX or Lizzo on tour recently — Candy has been a frequent opener for both in the past several years. Her 2014 EP "Opulence" which featured a collaboration with Diplo, has made its way into dance clubs and she has found some commercial success on the Billboard Dance Club and Top Hip-Hop Album charts. But for Brooke Candy, who identifies as pansexual, "Sexorcism" is her first big statement as a pop artist, and it is, if anything, a test of the power of shock value.
Of course, female pop singers have a long history of playing using shock to gain publicity for their music: Early Lady Gaga and Katy Perry are prime examples, following in the footsteps of Madonna. Gaga's fashion sense (who can forget the infamous meat dress and her iconic platforms) as well as her outspoken positions on LGBT political issues such as marriage equality, brought her millions of both admirers and detractors. But everyone knew who she was.
But for Brooke Candy, shock is not simply a corollary to her artist production; it's the essence of her music. With singles "FMU" and "Drip," Brooke Candy offers a steady stream of monotonous, sex-obsessed club music: "I could be your medicine/I could be your gun metal, fuck toy, cherry medal/I could be your dirty little/murder weapon, sex doll, cyanide, sour Skittle." This is the model for most of the album, with songs consisting of description of some part of the sexual act, often in a way that makes Nicki Minaj's music seem fit for church choir. And Brooke Candy is certainly indebted to Minaj for the delivery of her best lyrics, though they mostly lack the pervasive clever humor associated with latter's best work.
Lead single "XXXTC," featuring Charli XCX and Maliibu Miitch, is a slower dance number, the sort of grinding club music driven by a lethargic bass bump. It's a well-produced earworm, bound to find its way into clubs. And fans of "RuPaul's Drag Race" will be pleased that the song "Rim" features season seven and season 10 winners Violet Chachki and Aquaria. The beat of the song feels more akin to something from RuPaul's 2015 album "Born Naked."
There are a few notable exceptions to the largely static musical style. The track "Cum" with Iggy Azalea offers something of a '90s synth-pop catwalk feel. It's a refreshing and needed change of pace. And "Freak Like Me" feels like it belongs to another album altogether, mostly a run-of-the-mill pop track that takes a more personal tone: "I got a suit of armor, come and take your best shot/I been the weirdest for a minute, made me tough as nails."
In its monotonous excess — which is simply the amplification of the dominant tendencies of pop songs today — this album points a finger at music merely pretending to have soul. Maybe Brooke Candy is in on the joke.
New dance single pays tribute to Town Danceboutique
Local musicians pen 'Town' in honor of shuttered club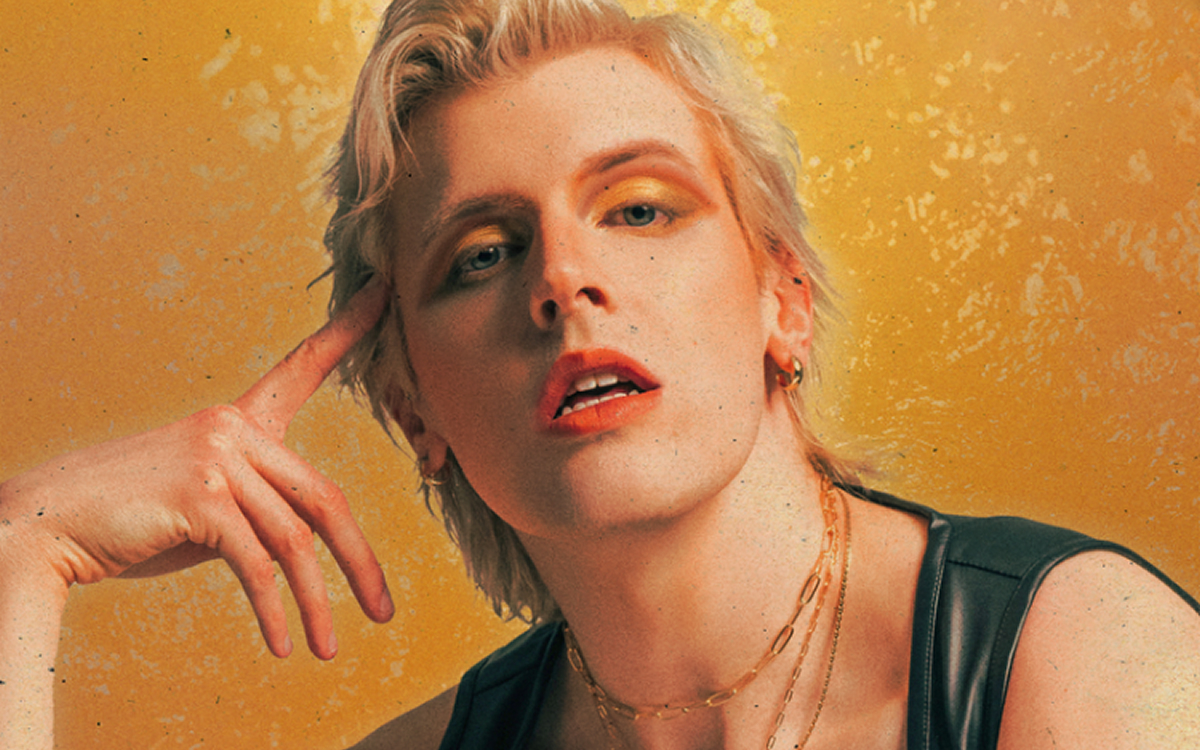 The closing of the LGBTQ nightclub Town Danceboutique in the summer of 2017 was heartbreaking to local musician Bryce Bowyn. He and his Los Angeles-based singer/songwriter friend Lexie Martin decided to honor its legacy in their new single, "Town."
For Bowyn, who moved to the District about a decade ago to attend school at American University, the memories he has from Town Danceboutique are endless. And when it closed, it was a massive loss to Bowyn and many others.
"It was such a cool space," Bowyn said. "It was just disappointing to see a place that brought so many people together become part of the landscape again." The building Town Danceboutique used to be housed in is now home to upscale apartments and a CVS.
Town Danceboutique was a formative place for Bowyn and Martin, and it was Bowyn's first experience in an open and accepting LGBTQ environment. His favorite memories at the club were always on Halloween, he said. Patrons, including Bowyn, would go all out with their costumes to look their very best.
Bowyn and Martin met while they were both in the musical theater program at American University. Despite their years-long friendship, "Town" is the first song they have written together. They sat down over FaceTime and got to work. It was Martin's idea to pay homage to Town Danceboutique, and the song follows the story of pre-gaming, going out, and hitting the dance floor.
But the single also serves as a hype song for going out in any city, at any place.
"It was important to me for the song to remain relatable and accessible," Bowyn said. "So the whole foundation of the chorus, 'Let's go to town,' can either mean Town Danceboutique, or painting the town red and having the night of your life."
Bowyn started writing and producing his own music in 2018. He released an EP titled "A Rosy Retrospect" in 2022, and most recently released a single "A Bridge Burned Down" in June. His music is inspired by late 2000s pop and '80s synthpop, influenced by stars like Madonna and Charli XCX. Lexie Martin released her self-titled EP in 2019 and most recently came out with her single "SUPERPOWER" in 2021.
Bowyn has been a lifelong pop music enthusiast. He distinctly remembers watching Britney Spears perform "Oops!…I Did It Again" at the MTV Video Music Awards when he was a kid and thinking "That was what I wanted and what I was set to do in life."
"My heart was always with pop music," Bowyn said.
"Town" is available now for streaming on Spotify, Apple Music, and Soundcloud.
From Monáe to Madonna, fall will rock in D.C.
Local venues hosting array of queer artists in coming months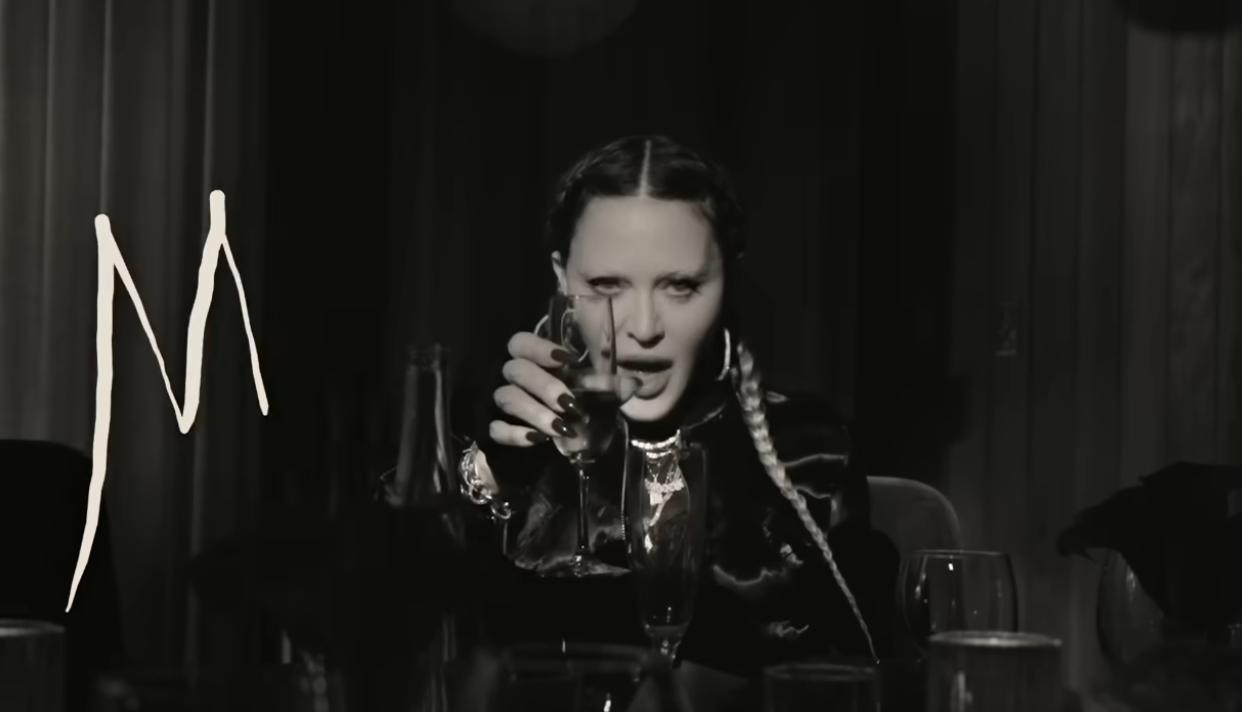 The D.C. area has many LGBTQ musical acts to look forward to this fall. Starting with pansexual and nonbinary actor and R&B singer Janelle Monáe, performing at the Anthem on Sept. 24-25 with ticket prices ranging from $135 to $301 on StubHub.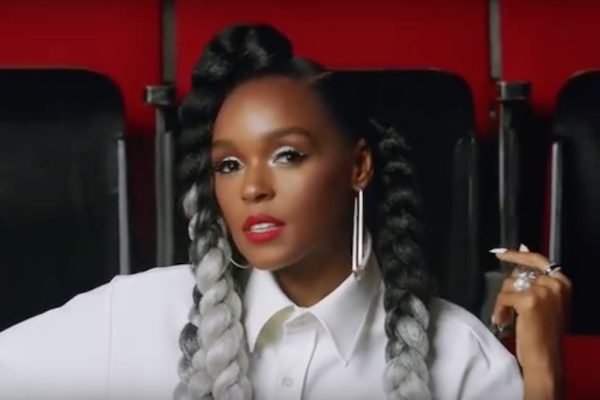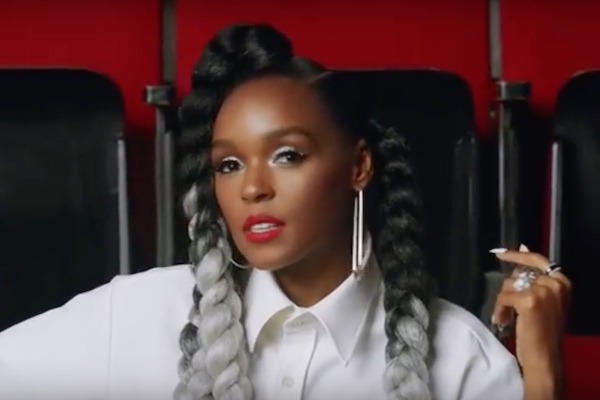 Singer Hozier's "Unreal Unearth Tour" is coming to the Anthem on Sept. 26-27. Tickets are available on StubHub starting at $324.
On Sept. 28 the CFG Bank Arena in Baltimore will see lesbian pop artist SZA's "SOS Tour" with tickets starting at $165 on Ticketmaster.
Queer indie pop singer Ashnikko is coming to the Anthem on Sept. 29 to perform their "Weedkiller Tour." Tickets available on StubHub range from $49 to $279.
Coming to Merriweather Post Pavilion in Columbia, Md., is the All Things Go Festival. Performing are lesbian singers Tegan and Sara, alt-pop singer Lana Del Rey, pop singer Carly Rae Jepson, and more. The festival will take place Sept. 30-Oct. 1 with two day passes starting at $397 on SeatGeek.
Rock band Queen will perform "The Rhapsody Tour" at the CFG Bank Arena along with Adam Lambert on Oct. 4-5. Tickets are starting at $181 on Ticketmaster.
Pop star and trans woman Kim Petras' "Feed the Beast World Tour" will reach the Anthem on Oct 12. Tickets range from $72 to $817 on StubHub.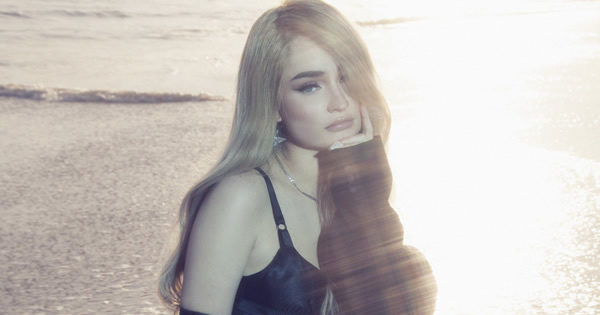 Queer pop singer Kesha is coming to the Anthem on Oct. 29 to support her new album, "Gag Order." Tickets go from $86 to $261 on Event Ticket Center.
Queer pop rapper Shygirl is co-headlining with bisexual singer Tinashe for the "Nymph" tour at the Anthem on Nov. 5. Tickets range from $45 to $145 on Ticketmaster.
Indie band Men I Trust is performing at Echostage on Nov. 15. Tickets are available on Ticketmaster for $30.
Nonbinary rapper Lil Uzi Vert's "PINK TAPE TOUR" will be at the Anthem on Nov. 21. Tickets start at $90 on StubHub.
Doja Cat's "The Scarlett Tour" will reach Capital One Arena on Nov. 27. Tickets start at $100 on Ticketmaster.
Madonna will bring her highly anticipated and delayed "The Celebration Tour" to the Capital One Arena Dec. 18 and 19. Tickets are available on Ticketmaster starting at $110.
Tom Goss to perform at Rehoboth Beach Bear Weekend
Out singer entertains at the Sands Hotel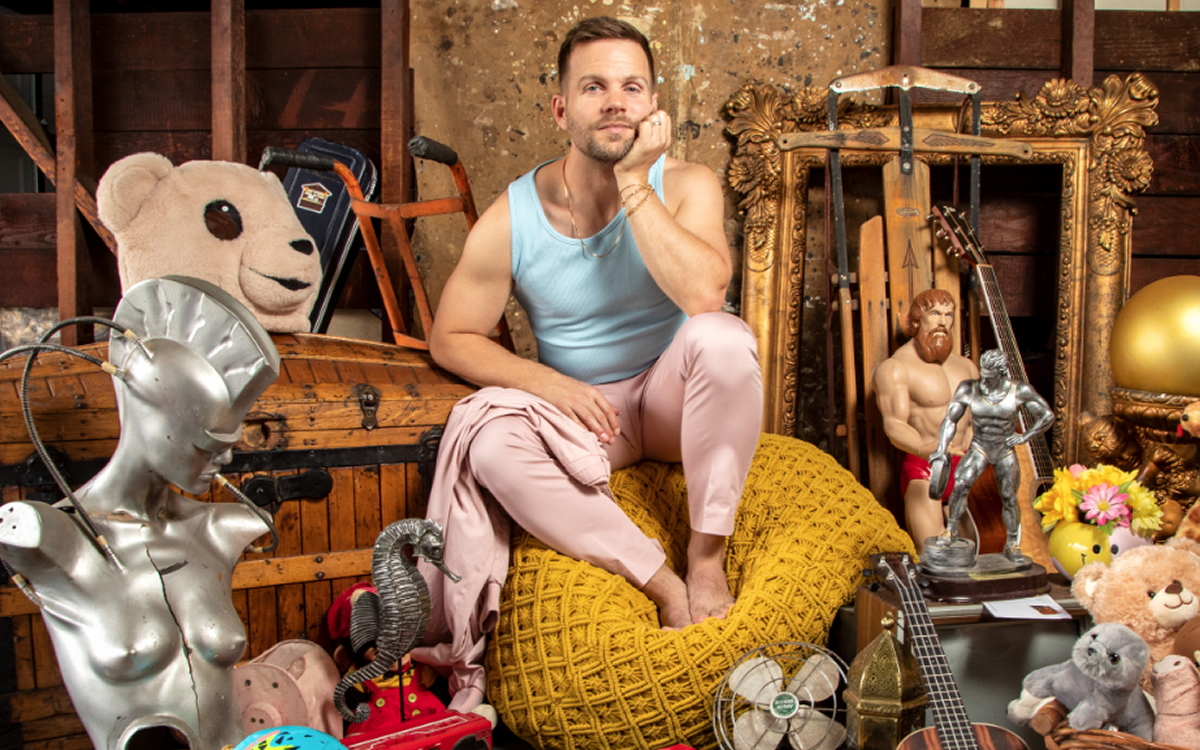 Out singer Tom Goss will perform at the Rehoboth Beach Bear Weekend on Saturday, Sept. 16 at 7 and 9 p.m. at the Sands Hotel.
He will sing his memorable songs like "Son of a Preacher Man" and "Bears," as well as tracks from his new album, "Remember What It Feels Like," where he sings about being a 42-year-old gay man still reeling from his husband's infidelity who was recently conned by a lover with a secret life now serving time in prison.
Tickets to Rehoboth Beach Bear Weekend start at $20 and can be purchased on Eventbrite.