October 29, 2019 at 12:32 pm EDT | by Thom Murphy
Kanye's 'Jesus' is all-out gospel effort; Brooke Candy debut is unabashed sex-a-thon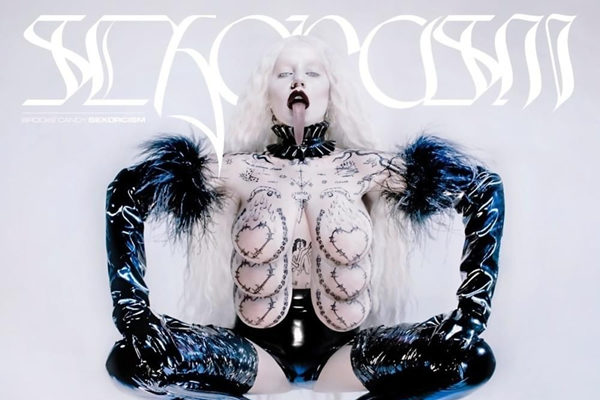 Pop music has lost its soul. That is, if this week's dispatch to be believed. Two new album releases are evidence of the state of affairs. Kanye West released his anticipated gospel album, "Jesus Is King." Up-and-coming rapper and singer Brooke Candy is out with her debut album, "Sexorcism," after a 2014 EP and series of singles and collaborations.
Kanye, whose innumerable controversies over the past several years need not be mentioned, has made a full-length gospel album, which has fallen short of the expectations of the many attentive critics. For my part, I mention only that the supposedly spiritual music often resorts to triviality in its lyrics. Look no further than "Closed on Sunday," which reads more as ad copy than genuinely profound. But his decision to rebuff the mainstream in favor of gospel points rightly to the emptiness just under the excessively sexualized, materialistic shell of pop music today.
For this, Brooke Candy has a different answer entirely. Push pop music to its limit: Shallower, sexier, wilder.
If you haven't heard of Brooke Candy, you likely haven't been to see Charli XCX or Lizzo on tour recently — Candy has been a frequent opener for both in the past several years. Her 2014 EP "Opulence" which featured a collaboration with Diplo, has made its way into dance clubs and she has found some commercial success on the Billboard Dance Club and Top Hip-Hop Album charts. But for Brooke Candy, who identifies as pansexual, "Sexorcism" is her first big statement as a pop artist, and it is, if anything, a test of the power of shock value.
Of course, female pop singers have a long history of playing using shock to gain publicity for their music: Early Lady Gaga and Katy Perry are prime examples, following in the footsteps of Madonna. Gaga's fashion sense (who can forget the infamous meat dress and her iconic platforms) as well as her outspoken positions on LGBT political issues such as marriage equality, brought her millions of both admirers and detractors. But everyone knew who she was.
But for Brooke Candy, shock is not simply a corollary to her artist production; it's the essence of her music. With singles "FMU" and "Drip," Brooke Candy offers a steady stream of monotonous, sex-obsessed club music: "I could be your medicine/I could be your gun metal, fuck toy, cherry medal/I could be your dirty little/murder weapon, sex doll, cyanide, sour Skittle." This is the model for most of the album, with songs consisting of description of some part of the sexual act, often in a way that makes Nicki Minaj's music seem fit for church choir. And Brooke Candy is certainly indebted to Minaj for the delivery of her best lyrics, though they mostly lack the pervasive clever humor associated with latter's best work.
Lead single "XXXTC," featuring Charli XCX and Maliibu Miitch, is a slower dance number, the sort of grinding club music driven by a lethargic bass bump. It's a well-produced earworm, bound to find its way into clubs. And fans of "RuPaul's Drag Race" will be pleased that the song "Rim" features season seven and season 10 winners Violet Chachki and Aquaria. The beat of the song feels more akin to something from RuPaul's 2015 album "Born Naked."
There are a few notable exceptions to the largely static musical style. The track "Cum" with Iggy Azalea offers something of a '90s synth-pop catwalk feel. It's a refreshing and needed change of pace. And "Freak Like Me" feels like it belongs to another album altogether, mostly a run-of-the-mill pop track that takes a more personal tone: "I got a suit of armor, come and take your best shot/I been the weirdest for a minute, made me tough as nails."
In its monotonous excess — which is simply the amplification of the dominant tendencies of pop songs today — this album points a finger at music merely pretending to have soul. Maybe Brooke Candy is in on the joke.