La reivindicación de derechos y violencia contra LGBTQ marcan la crisis política en Chile
Activistas han participado en manifestaciones contra el gobierno de Piñera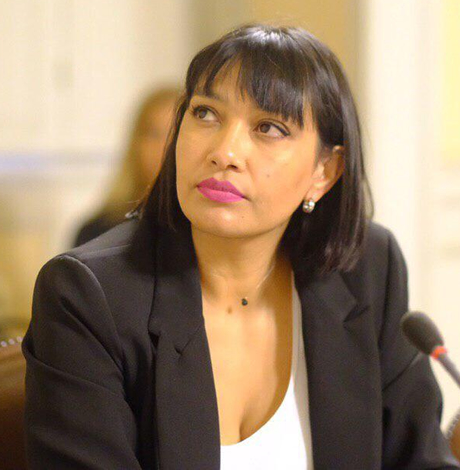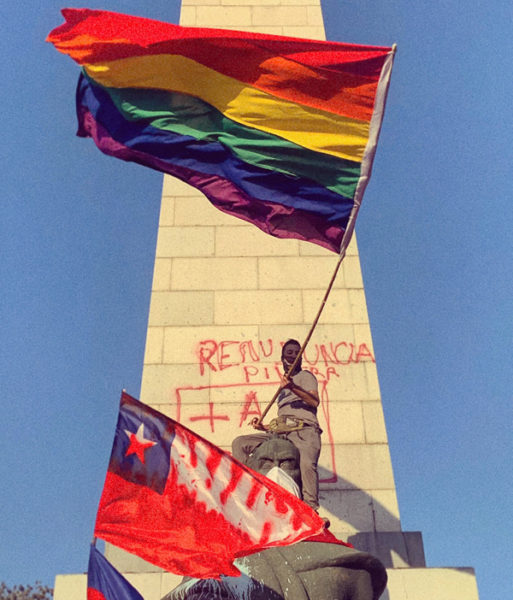 CONCEPCIÓN, Chile — En menos de tres días una manifestación convocada por estudiantes contra el aumento en las tarifas del metro se convirtió en una imponente e inesperada protesta nacional por años de desigualdades en Chile, paralizando al país por completo y poniendo en jaque a toda la clase política chilena. Millones de personas han salido a las calles en los últimos días para manifestar su descontento.
Sin embargo, algunas de las masivas marchas han terminado con manifestantes atacando negocios, incendiando y saqueando supermercados en la peor revuelta que se ha visto en el país en décadas. En respuesta, el presidente de Chile, Sebastián Piñera, decretó Estado de Emergencia sacando a los militares a las calles y sumó un toque de queda que profundizó el conflicto desencadenando en los peores episodios de violación de Derechos Humanos en los últimos 30 años en país latinoamericano. Un grupo de congresistas anunció el domingo una acusación constitucional contra Piñera.
"Estás semanas han sido una bomba de tiempo que todos sabíamos que iba explotar, pero no sabíamos que explotaría ahora y con esta intensidad", dice Alessia Injoque, presidenta ejecutiva de Fundación Iguales, una organización LGBTQ chilena. Similar opinión tiene Franco Fuica, coordinador de legislación y políticas públicas de Organizando Trans Diversidades (OTD), "estamos viviendo una revolución social", afirma.
La crisis en Chile, se arrastra hace mucho tiempo. En 1973 el dictador Augusto Pinochet realizó un golpe de Estado para derrocar a Salvador Allende, el primer presidente socialista electo democráticamente en América Latina. Pinochet dio marcha atrás al modelo de Allende y comenzó a implementar una fórmula económica diametralmente opuesta, el país se convirtió en una especie de laboratorio del neoliberalismo e inició una cruel dictadura que persiguió, torturó y mató a sus opositores.
Los cambios económicos de Pinochet fueron liderados por un grupo de economistas liberales educados en la Universidad de Chicago, donde aprendieron de las ideas de los estadounidenses Milton Friedman y Arnold Harberger, los "Chicago boys" implementaron reformas económicas y sociales que todo lo privatizó, las cuales fueron selladas en la Constitución Política de la República de Chile de 1980, que permanece vigente.
Chile es el único país en el mundo en que el agua es privada, las pensiones de jubilación son bajas, hay mala salud y la mayoría de los hogares tienen dificultades para llegar a fin de mes. Un informe publicado en enero de este año por la Comisión Económica de América Latina y el Caribe (Cepal), que analizó la evolución de la pobreza, el gasto y la inclusión social, reveló que Chile sigue manteniendo sus altos índices de desigualdad. "El 1 por ciento de la población concentra el 26,5 por ciento de la riqueza", concluyó la investigación.
"Llevamos años en un sistema injusto, donde todo está hecho para que siempre ganen los mismos. Más allá de esa injusticia hubo impunidad, donde no pasó nada con personas que hicieron mucho daño, paso del dolor a la frustración, el gobierno fue indolente y todo reventó", aclara Injoque. La activista trans sinceró haber sentir miedo "me dio escalofríos cuando supe que los militares saldrían a las calles" recuerda.
"Piñera le declaró la guerra a mis nietos por cadena nacional, mandó al Ejército a dispararles a matar por manifestar pacíficamente su enorme sufrimiento y al pueblo le está pareciendo que hay complicidad ahí y yo escuchó otra voz generalizada: 'renuncia Piñera'", dijo al Washington Blade, Pamela Jiles (Frente Amplio, una nueva fuerza política en el Congreso de Chile), quién ha liderado el impeachment.
"Mi deber como parlamentaria es acusar constitucionalmente a Piñera, como lo habría hecho la diputada humanista Laura Rodríguez, utilizando una atribución parlamentaria y un instrumento constitucional, de espaldas a la élite y de cara al pueblo", explicó Jiles. "No puede ser de otro modo ya que ha puesto en grave peligro la seguridad de la nación, ha sumido el país en el desgobierno y es el principal -aunque no único- responsable de las muertes de quienes debía proteger".
Desde el estallido de esta revolución social se han reportado brutales casos de violación a Derechos Humanos por las Fuerzas Armadas y de Orden chilenas. Represión, abuso de poder, violencia desmedida, detenciones ilegales y muertes alertaron a Michelle Bachelet, Alta Comisionada de Derechos Humanos en la Organización de Naciones Unidas (ONU) y expresidenta de Chile, por lo que decidió enviar un equipo de observadores a verificar los casos, entre ellos el de un joven homosexual detenido ilegalmente, torturado y abusado sexualmente por la policía.
Josué Maureira, estudiante de Medicina de la Pontificia Universidad Católica de Chile (PUC), fue detenido mientras entregaba primeros auxilios a manifestantes heridos, denunció que fue apaleado hasta quedar inconsciente, vejado por su orientación sexual y expresión de género, nuevamente golpeado hasta romperle el tabique nasal, violado con una porra, amenazado de muerte y encarcelado por supuestas agresiones a los carabineros. El Instituto Nacional de Derechos Humanos (INDH) presentó una querella por tortura sexual.
"Los Estados de Emergencia autorizan a restringir la libre circulación, pero no a atentar contra la vida de las personas. La 'salida de la crisis', como le gusta decir a la élite, será únicamente la salida de Piñera. Es nuestra obligación detener la matanza de inocentes", subrayó Jiles.
Shane Cienfuegos, activiste y coordinadore del área de investigaciones de Colectiva Neutres, que en las últimas semanas ha logrado unificar a la mayoría de los grupos LGBTQ mencionó que "yo estoy en las calles desde la evasión del metro, activando los territorios.Convocamos a todas las organizaciones y llegaron más de 50, hicimos un diagnóstico y descubrimos que estábamos siendo vulnerades".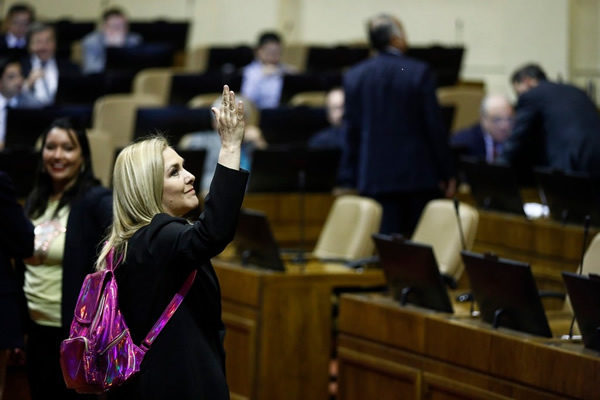 El pasado viernes 25 octubre se convocó a una masiva manifestación en todo el país, #LaMarchaMásGrandeDeChile fue trending topic mundial en Twitter y los canales de televisión cubrían la histórica protesta en cadena nacional, la cual que congregó a más de un millón y medio de personas. "Lo otro que iba a decir, que también hemos olvidado mencionar, aparte de los equipos -de fútbol- y las banderas chilenas, es muy importante, hay muchas banderas del movimiento LGBTQ, mucha gente también de la disidencia sexual que también están presentes y son movimientos que están manifestándose hoy día y sus banderas están ahí presentes en las calles", interrumpió en vivo Mónica Rincón, periodista de CNN y aliada LGBTQ.
A través de sus redes sociales la mayoría de las instituciones LGBTQ chilenas llamaron a manifestarse. Mientras que las disidencias sexuales se desplegaron en grupo a participar. "Salimos con mucha pasión y creatividad para levantar con fuerza y al mismo tiempo reivindicar nuestros derechos que por siglos han sido vulnerados por el Estado de Chile y contra un sistema neoliberal que nos oprime", añadió Cienfuegos.
En 1999 Chile despenalizó la sodomía, en 2012 sumó una ley antidiscriminación -la que los activistas apuntan como deficiente- y desde 2015 las personas del mismo sexo pueden acceder a una Unión Civil. En diciembre de este año entrará en vigencia la Ley de Identidad de Género que reconocerá el derecho a la identidad de las personas trans. A lo anterior, se suman políticas públicas que benefician a la diversidad sexual y de género, sin embargo, aún falta mucho para lograr la plena igualdad en el país.
"Conformamos una mesa con 19 organizaciones de la sociedad civil con presencia a lo largo de todo Chile, para poder trabajar en aquellas materias de ley que sean necesarias modificar para poder asegurar el reconocimiento, los derechos y las garantías de la población LGBTQ+", mencionó Natalia Castillo (Frente Amplio), una joven congresista de la Cámara de Diputados que ha impulsado una bancada transversal por los derechos de lesbianas, gais, bisexuales, trans y queer, denominada "la bancada por la diversidad".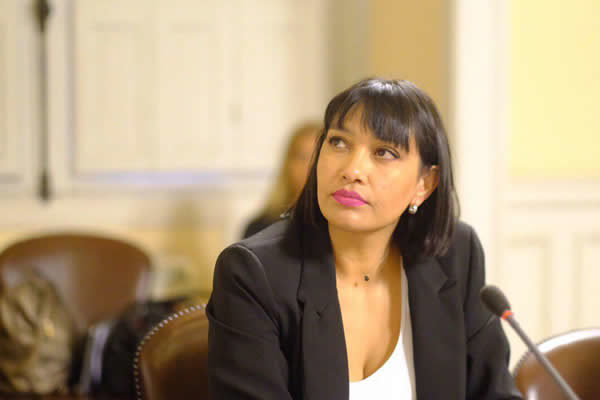 Hace más de un año el proyecto de ley de matrimonio igualitario duerme en la Comisión de Constitución del Senado. Por otro lado, la "bancada por la diversidad" levantada por Castillo trabaja en la elaboración de otras iniciativas legislativas a favor de la diversidad sexual y de género que serán presentadas en las próximas semanas.
"Yo creo que es una gran oportunidad de perfeccionar la ley antidiscriminación, promover una ley que penalice la incitación al odio, y quizás, este es el momento para que las personas LGBTQ+ sean reparadas por el Estado de Chile por la histórica vulneración", concluyó Fuica.
FBI joins investigation into murder of LGBTQ Atlantan
Atlanta Police continue to search for the suspect in the deadly stabbing of a woman asking that anyone with information to please come forward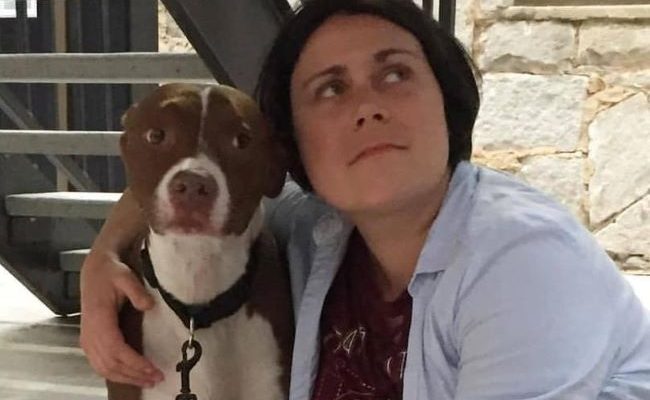 ATLANTA – The Atlanta Police Department's murder investigation into this past Wednesday's stabbing death of 40-year-old Katie Janness and her dog in Piedmont Park, located about 1 mile northeast of downtown between the Midtown and Virginia Highland neighborhoods, has been joined by the Federal Bureau of Investigation, (FBI).
WXIA 11 Alive news reported that the FBI is assisting the Atlanta Police Department, (APD) however a spokesperson for the APD told WXIA the department wouldn't provide any specifics about the FBI's involvement with the investigation, nor did the Atlanta Field Office of the FBI comment.
The Georgia Voice, the local LGBTQ newspaper, reported that Janness, a member of Atlanta's LGBTQ community and a bartender at the LGBTQ-owned Campagnolo, was found stabbed to death in the park on Wednesday (July 28) after walking her dog Bowie, who was also killed.
Janness was found by her partner of six years, Emma Clark, after Clark tracked her with her phone's GPS.
"Today, I lost the love of my life and baby boy," Clark said in a post shared to a GoFundMe page. "It was tragic. She was the most intelligent, kind, humble, and beautiful person I have ever known. I wanted to spend every second with her. [Bowie] was the sweetest, most loyal companion. My heart is so very broken, my world will never be the same."
A vigil was held for Janness on Thursday evening at Piedmont Park.
Atlanta Police continue to search for the suspect in a deadly stabbing of a woman in Piedmont Park
The Atlanta Journal-Constitution reported that Janness' murder is believed to be the first homicide inside the park in 12 years and according to family members of Janness' longtime girlfriend, a security camera at an intersection near the park's entrance captured the last known picture of Katherine Janness and her dog before the two were killed.
But other cameras in the area weren't working, including one facing the entrance. As of Friday the AJC also reported, as of Friday afternoon, Atlanta police had released few details about the murder investigation that has left city residents and parkgoers on edge.
Atlanta Police are asking that anyone with information to please come forward, and tipsters can remain anonymous by contacting Crime Stoppers Atlanta at 404-577-8477, texting information to 274637 or visiting the Crime Stoppers website.
APD detectives are also asking those who live in this area to review footage from their security cameras and contact the police if they find anything that may be pertinent to this investigation. The timeframe for review should be between 10:30 p.m. on Tuesday to 1:30 a.m. on Wednesday.
Out for America; nearly 1,000 elected LGBTQ+ officials but more needed
Lack of representation has consequences, as LGBTQ elected officials are best positioned to defend against anti-LGBTQ legislative attacks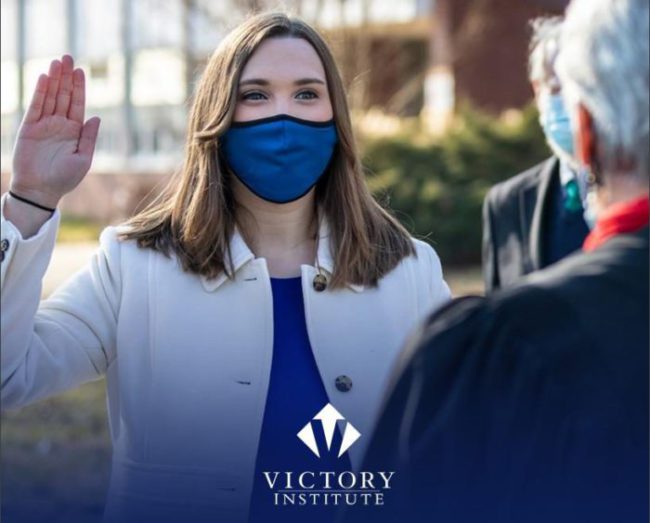 WASHINGTON – In its annual report the Washington D.C. based LGBTQ Victory Institute noted that there had been an increase of 17 percent in the past year of LGBTQ Americans serving as elected officials. According to the data in the Out for America 2021 report released this past week, there are 986 known out LGBTQ elected officials in the United States.
The Victory Institute reported that total included two U.S. senators, nine U.S. representatives, two governors, 189 state legislators, 56 mayors and six statewide executives. While this is considered a large increase, LGBTQ people hold just 0.19 percent of elected positions in the United States, despite making up at least 5.6 percent of the U.S. adult population.
Americans must elect 28,116 more LGBTQ people to public office for LGBTQ people to achieve equitable representation (serving in 5.6 percent of elected positions) the report went on to note.
KEY FINDINGS:
The report found that in the past year (between June 2020 and June 2021):
LGBTQ elected officials of color increased by 51 percent, with Black LGBTQ elected officials growing at the fastest pace (a 75 percent increase);
Trans women elected officials increased by 71 percent (from 21 to 36), yet trans men saw no increase (with just five serving nationwide);
Queer-identified elected officials increased by 83 percent, faster than all other sexual orientations; and
LGBQ cisgender women state legislators surpassed the number of GBQ cisgender men state legislators for the first time.
The report also found that:
LGBTQ elected officials are significantly more racially and ethnically diverse than the overall elected official population, but are less diverse than the U.S. population;
Mississippi is the only state in the nation with zero known out LGBTQ elected officials serving;
23 states have transgender elected officials serving and 29 states have non-cisgender elected officials;
LGBTQ people are equitably represented among mayors of top 100 cities for the first time (with six), but are underrepresented among mayors overall and in all other public positions; and that
84 percent of LGBTQ elected officials are Democrats and just three percent are Republicans.
In an emailed statement, former Houston, Texas Mayor Annise Parker, who currently serves as the President & CEO of LGBTQ Victory Institute reflected, "While LGBTQ elected officials are growing steadily in number, at this pace it will still take decades to come anywhere close to achieving equitable representation in government."
Parker went on to note, "This lack of representation has enormous consequences, because LGBTQ elected officials are best positioned to defend against anti-LGBTQ legislative attacks and to change the hearts and minds of colleagues in supporting inclusive policies. A moonshot effort to increase our numbers is essential to advancing equality at every level of government – and a large part of that is showing LGBTQ people that running for office is our best bet to achieve lasting social change."
In addition to changes in representation over the last year, the report also looks at trends since the first Out for America report was released in November 2017. In that time, LGBTQ elected officials increased by 121 percent (from 448 to 986) overall, and LGBTQ elected officials of color increased by 201 percent (from 92 to 277).
Since November 2017, there is a 296 percent increase in Black LGBTQ elected officials (from 23 to 91), 135 percent increase in Latinx LGBTQ elected officials (from 51 to 120) and a 117 percent increase in Asian American and Pacific Islander elected officials (from 12 to 26). Trans women increased by 800 percent (from four to 36) and bisexual elected officials by 787 percent (from eight to 71).
"LGBTQ elected officials are significantly more diverse than the overall elected official population – so their impact extends beyond LGBTQ equality alone," said Ruben Gonzales, Executive Director of LGBTQ Victory Institute. "LGBTQ elected officials are on the frontlines in legislative efforts to end police brutality, defend voting rights and secure inclusive healthcare reform. LGBTQ people are represented in every community in America and that diversity allows for more thoughtful policy changes when we are in office."
The Out for America report is an annual analysis of LGBTQ elected representation in government based on Victory Institute's LGBTQ elected officials database – the largest and most comprehensive listing available. The interactive Out for America map, updated daily, displays all known LGBTQ elected officials and is available at outforamerica.org.
Read the full Out for America 2021 report at victoryinstitute.org/out-for-america-2021.
New Zealand seeks to ban conversion therapy
Justice Minister Kris Faafoi introduced bill on Friday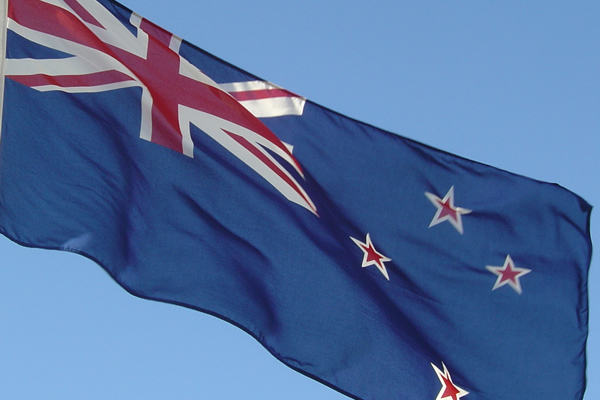 A New Zealand lawmaker has introduced a bill that would ban so-called conversion therapy in the country.
Justice Minister Kris Faafoi, who is a member of Prime Minister Jacinda Ardern's Labor Party, on Friday introduced the Conversion Practices Prohibition Legislation Bill.
"Conversion practices have no place in modern New Zealand," said Faafoi in a statement that announced the bill's introduction. "They are based on the false belief that any person's sexual orientation, gender identity or gender expression is broken and in need of fixing."
"Health professionals, religious leaders and human rights advocates here and overseas have spoken out against these practices as harmful and having the potential to perpetuate prejudice, discrimination and abuse towards members of rainbow communities," added Faafoi.
The bill would make it an "offense to perform conversion practices on anyone — irrespective of age — where the practices have caused serious harm, and would carry up to five years imprisonment." The bill would also make it "an offense to perform conversion practices on a child or young person aged under 18, or on someone with impaired decision-making capacity" and anyone who practices them could face up to three years in prison.
Conversion therapy survivors could also file complaints with New Zealand's Human Rights Commission and Human Rights Review Tribunal.
Rainbow Youth, an LGBTQ rights group in New Zealand, welcomed the bill.
"We're excited about this step to safeguard LBGTIQA+ people around Aotearoa," said the group in a tweet, referring to the country by its Maori name.
Ardern told Express, an LGBTQ newspaper in New Zealand, during a 2020 interview that she and her party support the bill.
"We support it," she said. "I support it."
New Zealand would join Malta and a handful of other countries that ban conversion therapy if the bill becomes law.
The Canadian House of Commons in June approved a measure that would ban conversion therapy in the country. The Canadian Senate is expected to debate the bill later this year.
German lawmakers last year approved a bill that banned conversion therapy for minors in the country. Virginia, Maryland, D.C. and California are among the U.S. jurisdictions that also prohibit the practice.