Anthony Rapp announces engagement to partner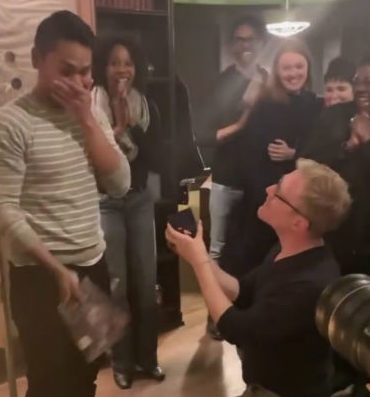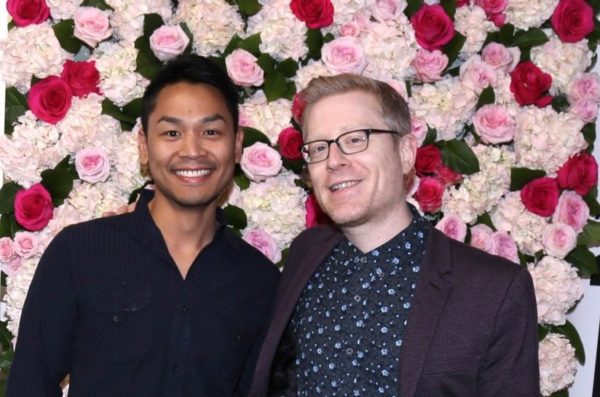 Out actor Anthony Rapp is marrying his boyfriend, and he wants everyone to know about it.
The 48-year old Rapp went on social media Sunday to tell fans and followers he had proposed to partner Ken Ithiphol, saying:
"So something happened tonight. I asked Ken if he would marry me and he said yes. I am so very happy and I'm so very thrilled to share this news."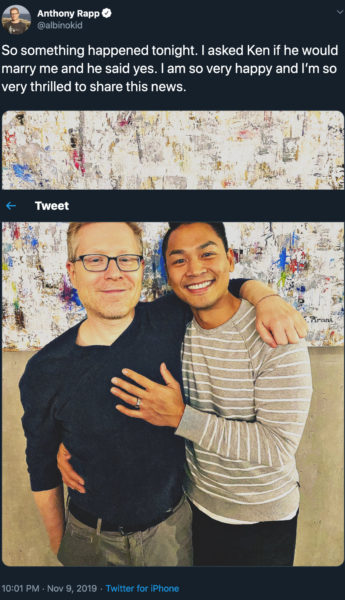 The couple on Sunday both re-posted Instagram stories from others, showing the actor down on one knee proposing to his partner in front of friends at a Toronto party.
Ithiphol is a leadership coach, social researcher and advocate.
Rapp has been an actor since childhood, making his Broadway debut in 1981 in a short-lived musical called "The Little Prince and the Aviator," based on the beloved children's book by Antoine de Saint-Exupéry, and his film debut with 1987's "Adventures in Babysitting." It was with the original production of "Rent" in 1994 that he first gained widespread recognition, creating the role of Mark in the now-iconic Jonathan Larsen musical and reprising the role in the 2005 film version. He has since appeared in numerous roles in theatre, television, and film, recently expanding his fanbase with the role of Lt. Commander Paul Stamet in the CBS All Access series, "Star Trek: Discovery," in which his character, alongside fellow out actor Wilson Cruz, is half of the first gay couple in the "Star Trek" television franchise.
Rapp came out as queer in the mid-90s. At the time, he told Oasis magazine: "I don't want to get into labels, but I've never labeled myself except to say I'm queer. The thing that's been most important to me to be out about is that I have been in loving relationships with men … I haven't said, 'I am gay.' Because the truth is that I've also been in love with women, although the truth is I do think I'm primarily homosexual."
He made headlines when he revealed that he had been the recipient of unwanted sexual advances from actor Kevin Spacey at the age of 14, saying that he had attended a party at the home of the then 26-year-old Spacey. At the end of the evening, according to Rapp, the older actor, who was apparently drunk, picked him up and placed him on a bed, attempting to begin a sexual encounter. He had spoken about the incident in an Advocate magazine interview in 2001, but had at that time withheld Spacey's name; inspired by the rise of the #MeToo movement, he came forward with the full story in 2017. Spacey claimed, on Twitter, not to have remembered the incident, but did not explicitly deny it, instead apologizing for "what would have been deeply inappropriate drunken behavior." At least 14 other men subsequently came forward with similar accusations against the older actor.
Rapp has credited activist/author Larry Kramer as an inspiration, saying in a 2018 interview on "The View" that he had worked with the activist on a play as a young man.
"[He] was a really powerful force to be around," said Rapp, "so I always thought it was really important to live an open life."
10 LGBTQ events this week
Parties abound with Silver Pride, the ASANA Series and more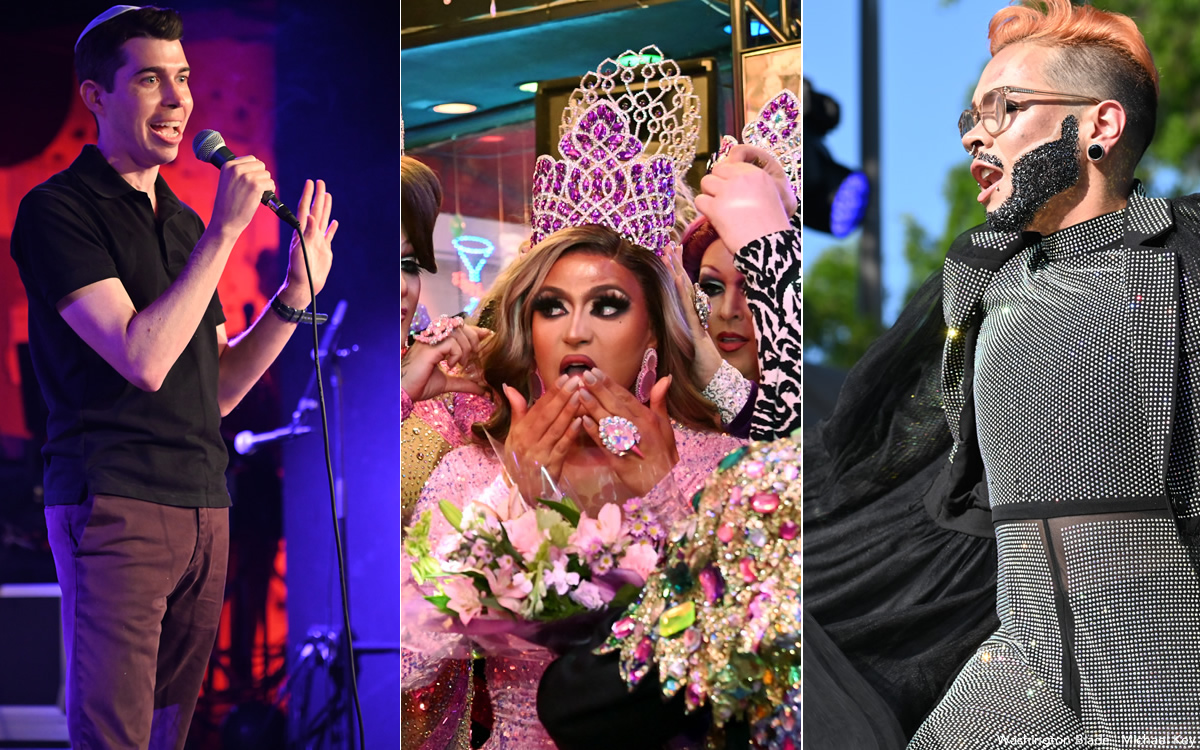 Below are our picks for some of the most fun and creative things to do this week in the DMV that are of special interest to the LGBTQ community.
---
Silver Pride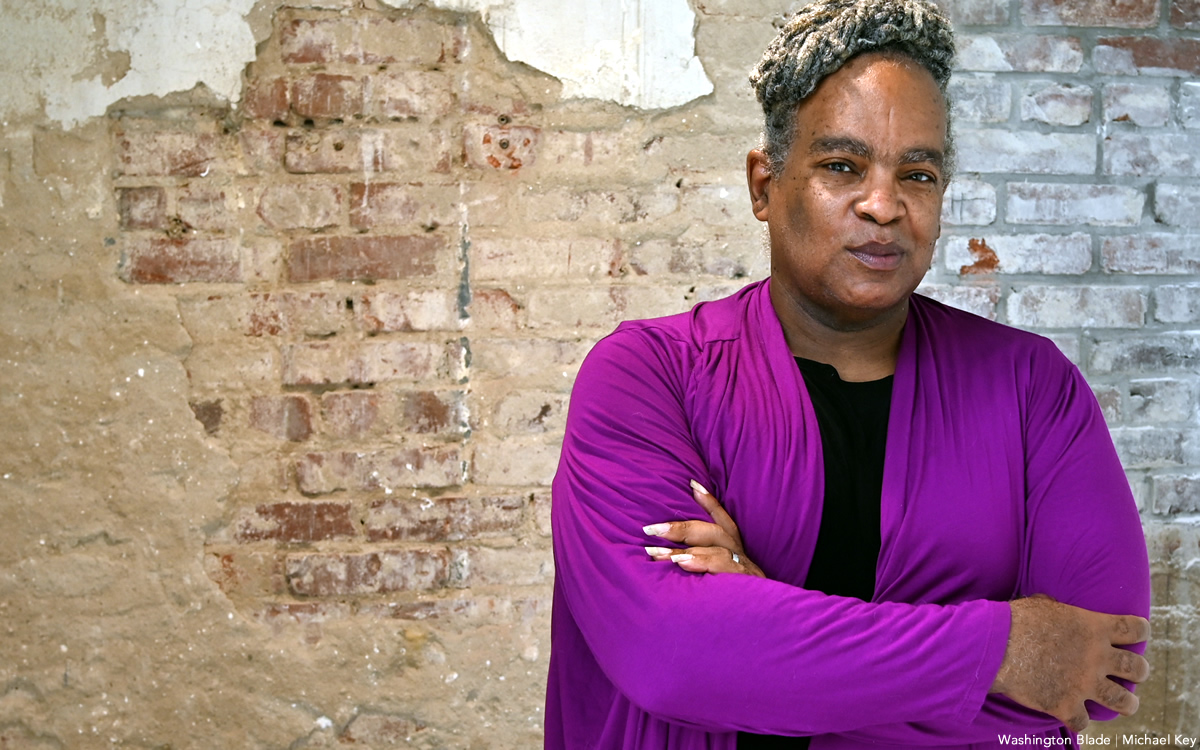 UPDATE: Silver Pride was postponed; a new date is expected to be announced soon.
Join host Rayceen Pendarvis for 'Back for the First Time: Silver Pride 2022″ at Studio Theatre this afternoon for a celebration of senior members of the LGBTQ+ community.
---
ASANA Series Opening Party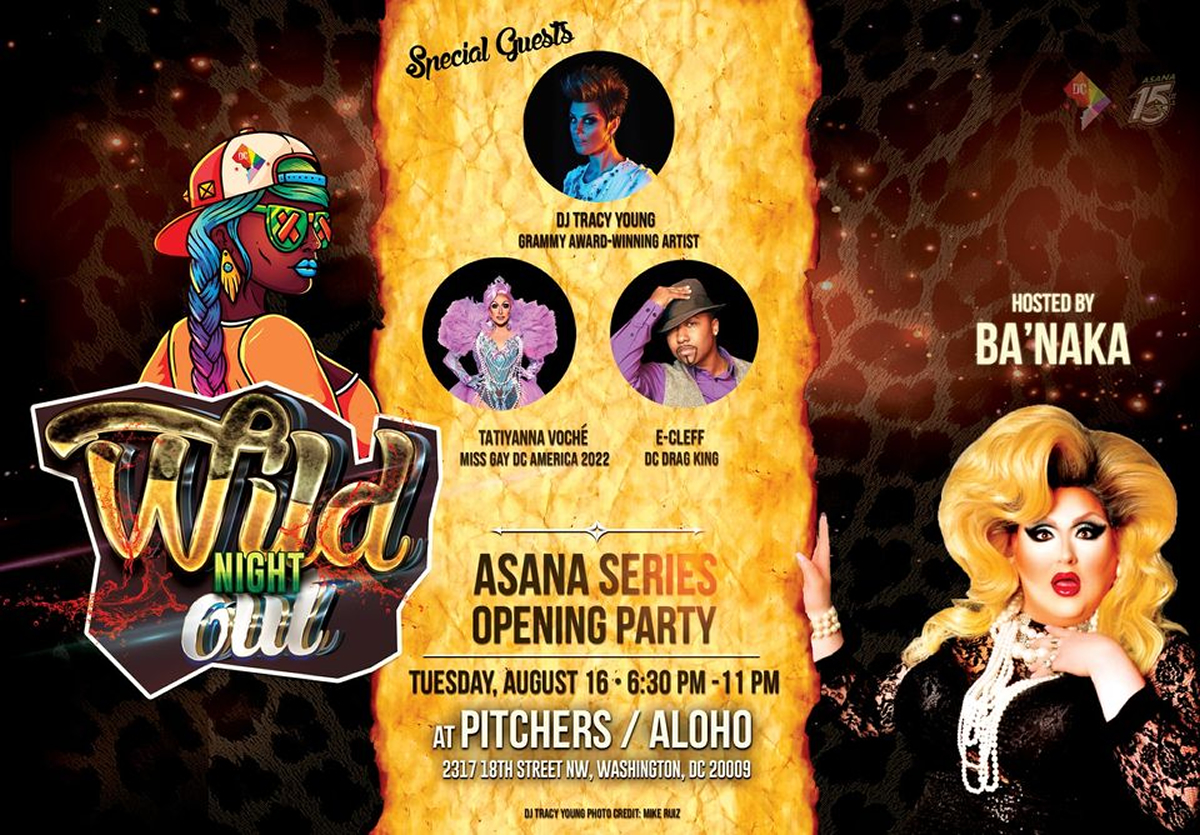 Tuesday, August 16
6:30-11 p.m.
Pitchers / ALOHO
2317 18th Street, N.W.
Facebook
The Amateur Sports Alliance of North America kicks off its ASANA World Series in D.C. with a party at Pitchers/ALOHO on Tuesday. The event is hosted by Ba'Naka and features special guests DJ Tracy Young, Tatiyanna Voché and E-Cleff.
---
NJB Hot Boy Summer Happy Hour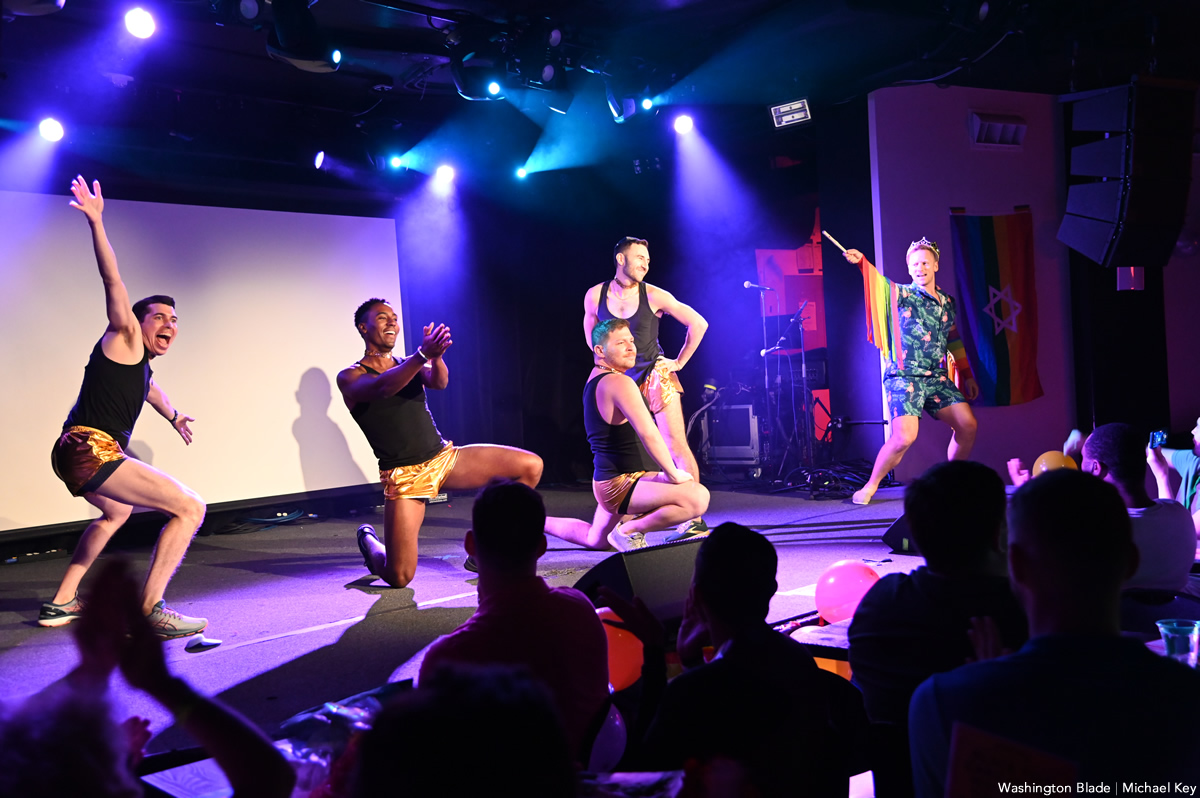 Thursday, August 18
6:30-9 p.m.
Number Nine
1435 P Street, N.W.
Facebook
The Nice Jewish Boys hold a happy hour on Thursday at Number Nine.
---
Kaftan Couture Happy Hour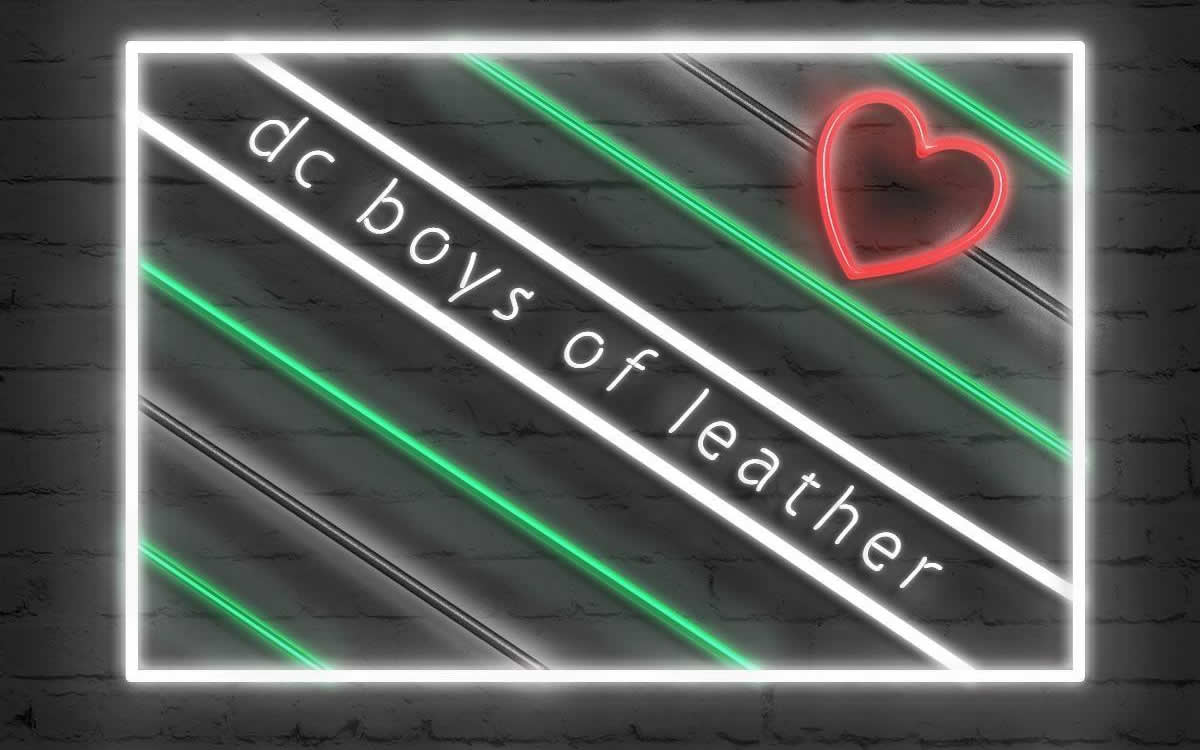 Thursday, August 18
6 p.m.
Trade
1410 14th Street, N.W.
Facebook
The D.C. Boys of Leather mix it up with a kaftan party at Trade on Thursday.
---
LGBTQ+ Speed Friending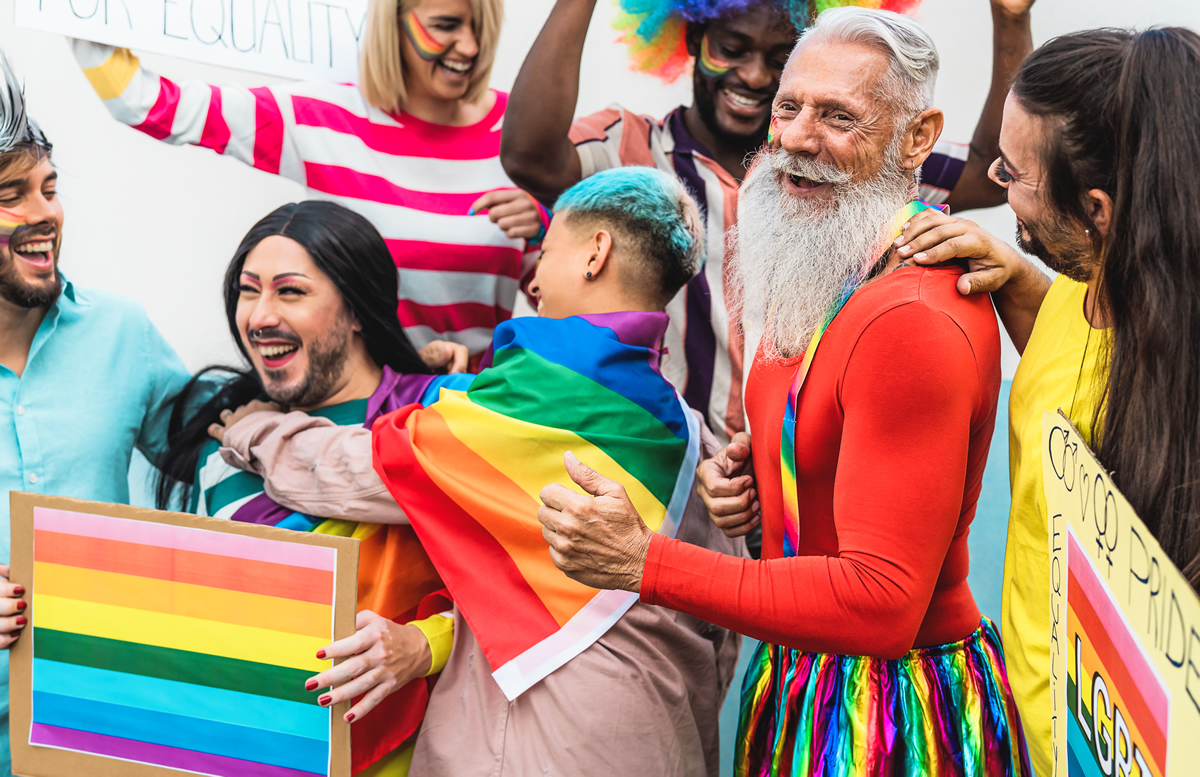 Friday, August 19
7-9 p.m.
Moxy Washington
1011 K Street, N.W.
Facebook | Eventbrite
Go Gay DC! hosts a meet-and-greet at Moxy on Friday. Come by to make some new friends in the LGBTQ community.
---
We The Kingz: Wet n' Wild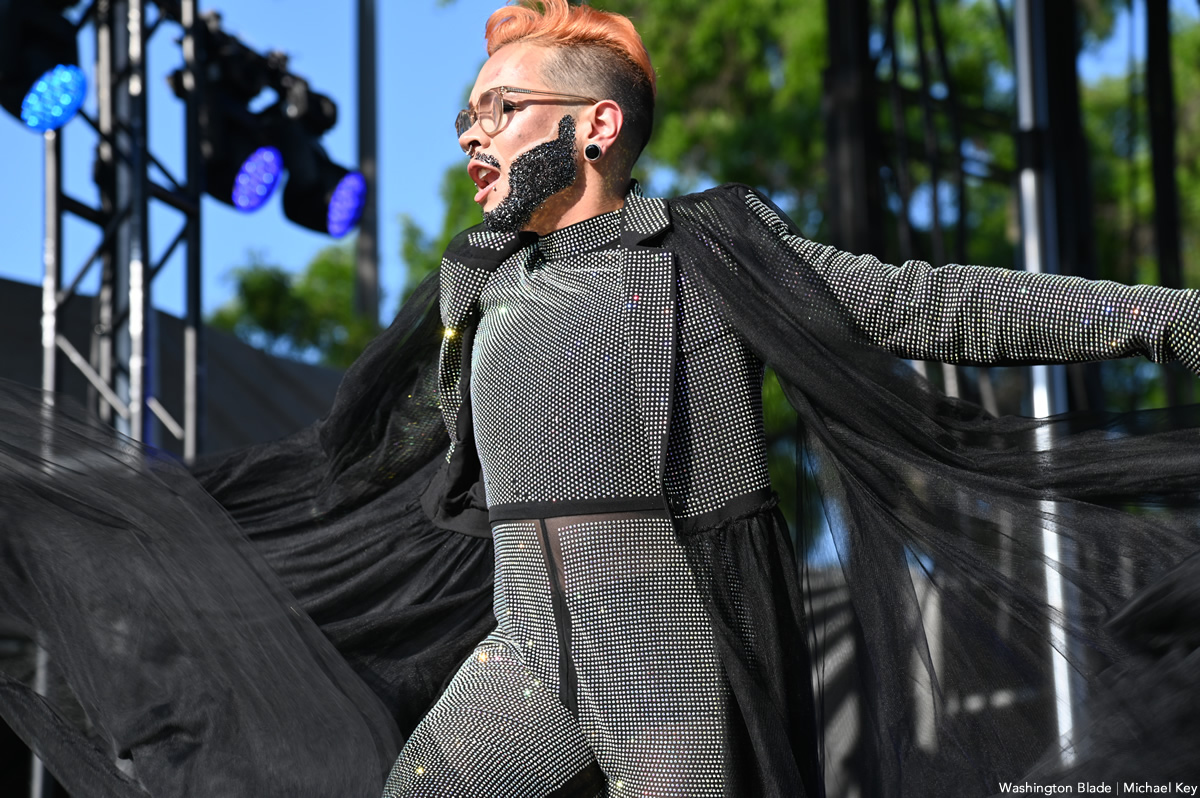 Friday, August 19
10 p.m.
JR.'s Bar
1519 17th Street, N.W.
No cover
21+
Facebook
Rickey Rosé hosts the We The Kingz show featuring Artemis Demon, Atom Glambert, Baphomette and Phoenix King at JR.'s on Friday.
---
discoVERS Anniversary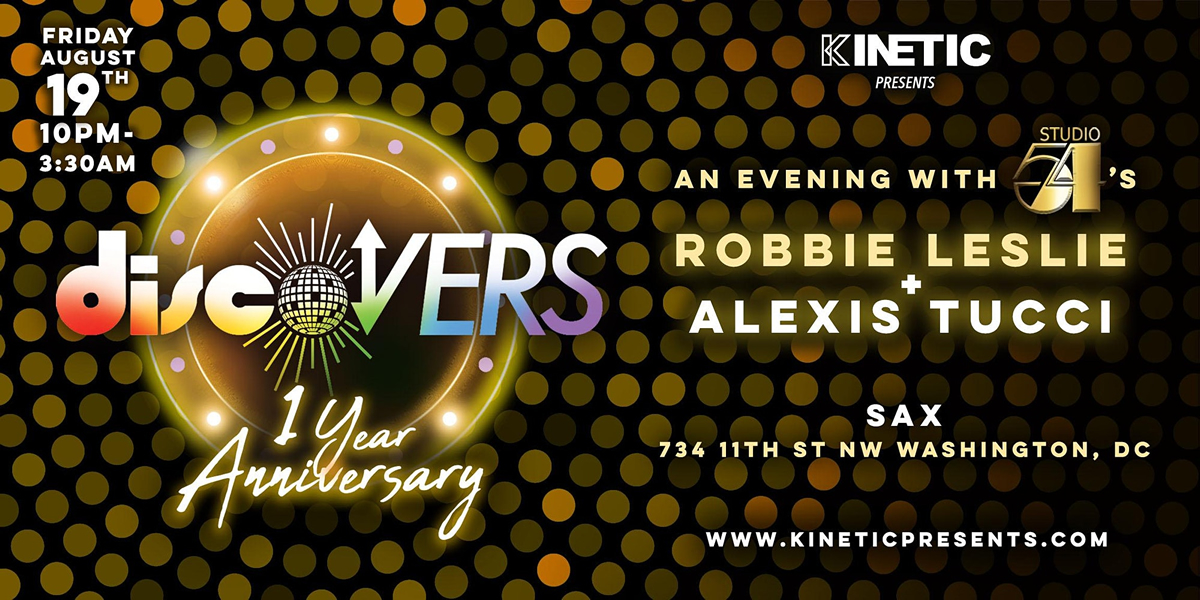 Friday, August 19
10 p.m.
SAX
734 11th Street, N.W.
$30-$50
Facebook
discoVERS returns to SAX for its one year anniversary with DJs Robbie Leslie and Alexis Tucci. There will be a special performance by KC B. Yoncé. The event will sell out, so get your tickets now.
---
ASANA Series Closing Party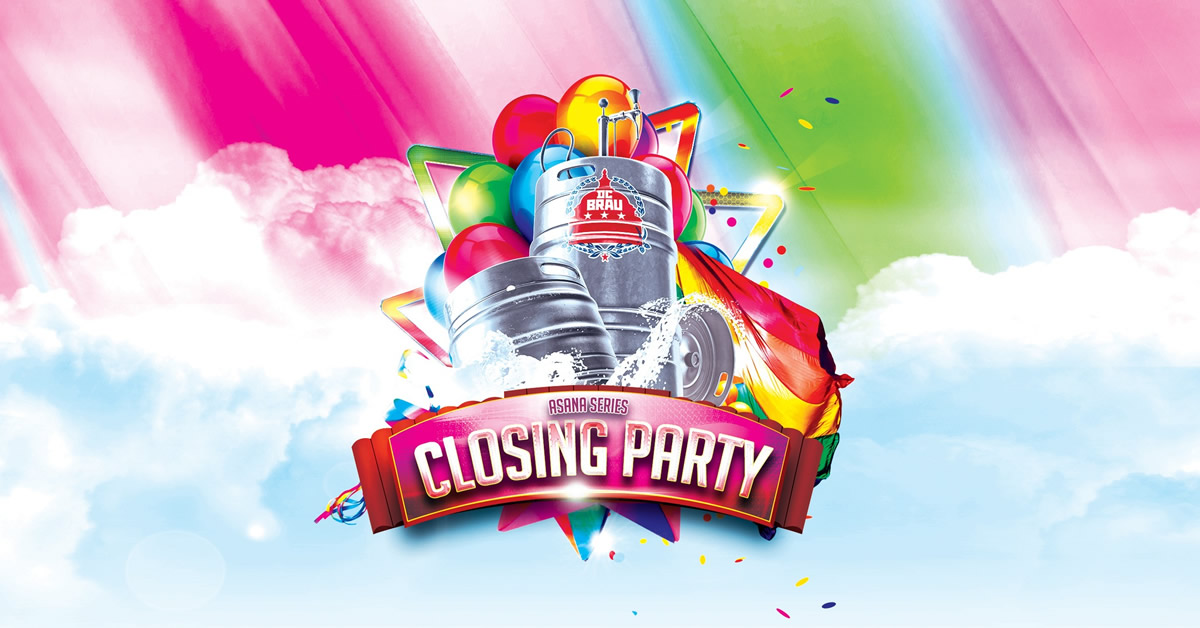 Saturday, August 20
5:30-11 p.m.
DC Brau Brewing Company
3178 Baldensburg Road, N.E., Suite B
Facebook
The ASANA World Series finishes with a bang. The Closing Party will be held at DC Brau on Saturday.
---
Miss Gay Eastern States America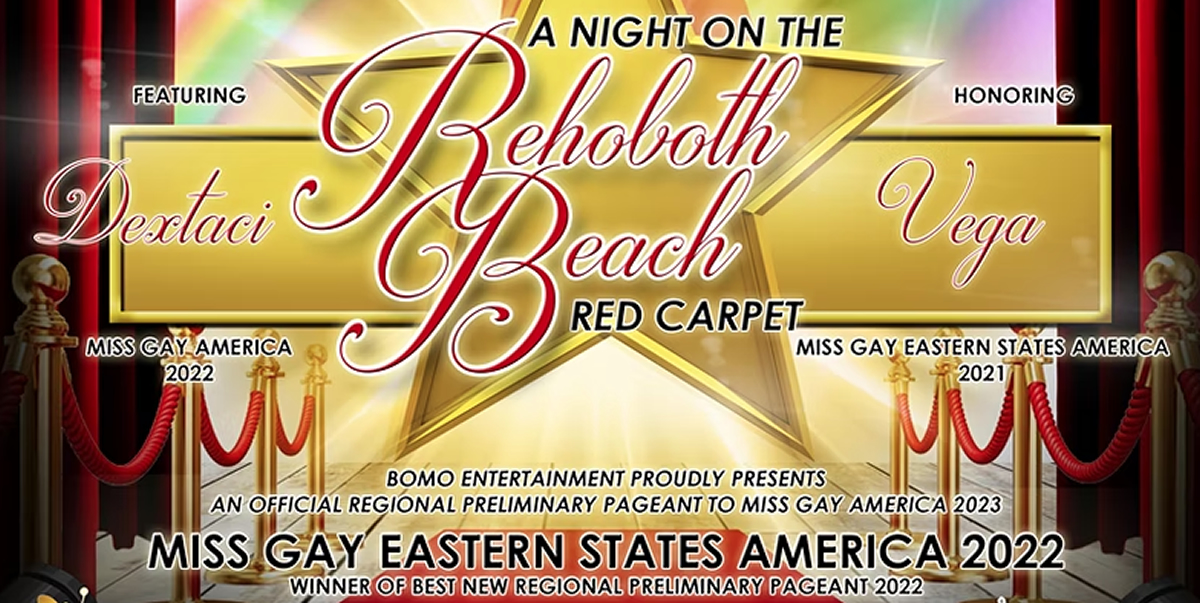 Saturday, August 20
7-11 p.m.
Rehoboth Beach Convention Center
229 Rehoboth Avenue
Rehoboth Beach, Del.
$20
Eventbrite
Are you in Rehoboth this weekend? Catch a drag competition at the Convention Center on Saturday.
---
The Trailer Park Ball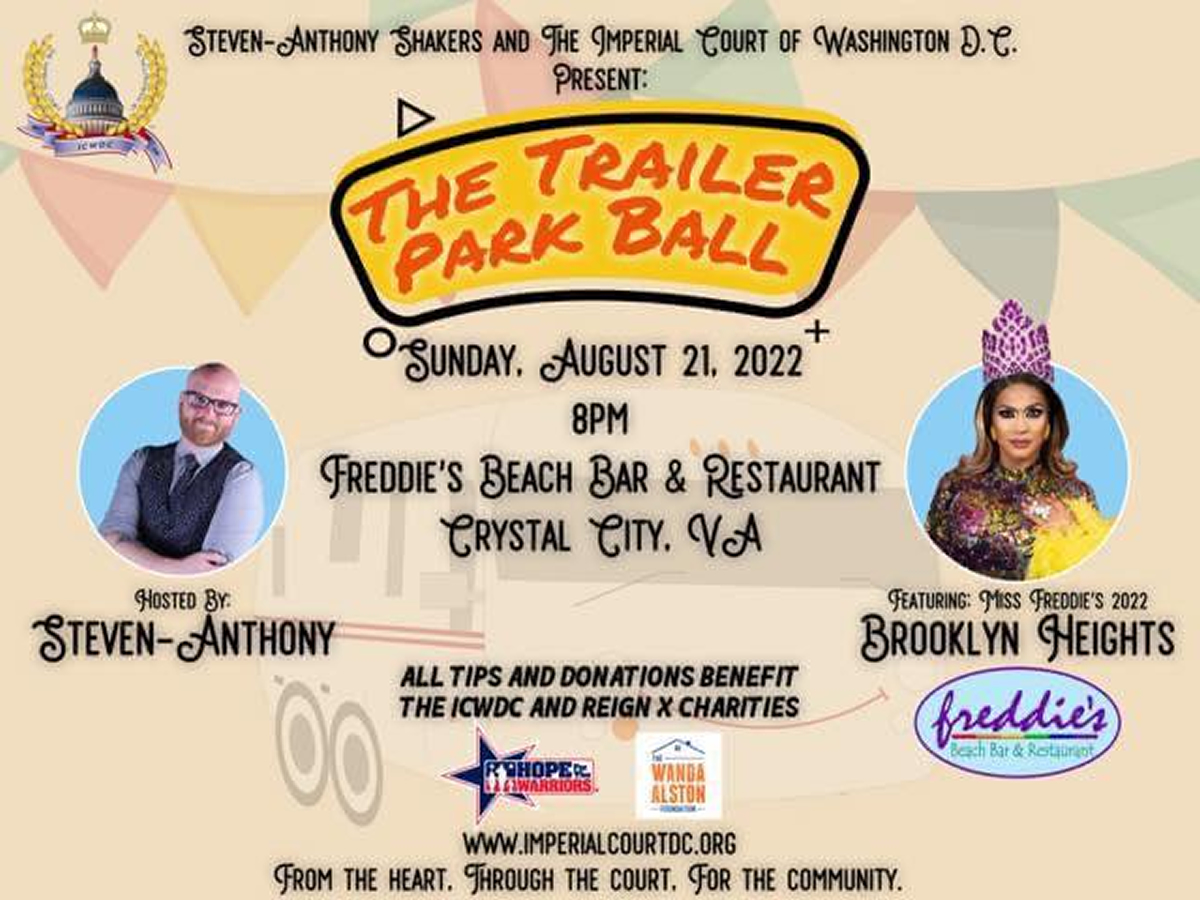 Sunday, August 21
8 p.m.
Freddie's Beach Bar
555 23rd Street S
Arlington, Va.
Facebook
The Trailer Park Ball will be held on Sunday at Freddie's. All Tips and donations are to benefit the Imperial Court of Washington and Reign X Charities.
---
Award-winning gay comedian returning to D.C.
Sampson McCormick performs at Comedy Loft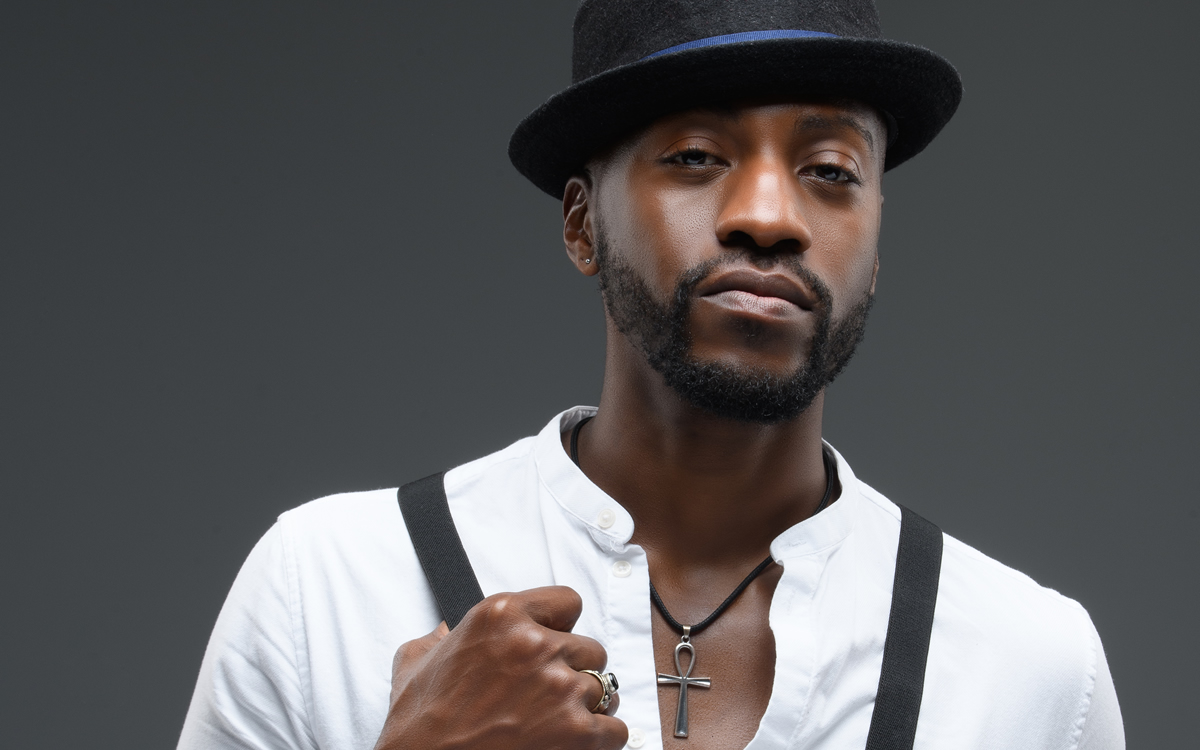 D.C. native and award-winning comedian Sampson McCormick will perform in a series of shows from Thursday, Aug. 25 to Saturday, Aug. 27 at the DC Comedy Loft.
The themes of the shows will include cancel culture and sensitivity —especially as they relate to the rise in violence against comedians — LGBTQ issues and probe many of the other current topics that have been circulating in the news and in conversations on social media and among the public.
Tickets are available on DC Comedy Loft's website.  
Reel Affirmations to screen new film
'Sweetheart' to run at Landmark Theaters E Street Cinema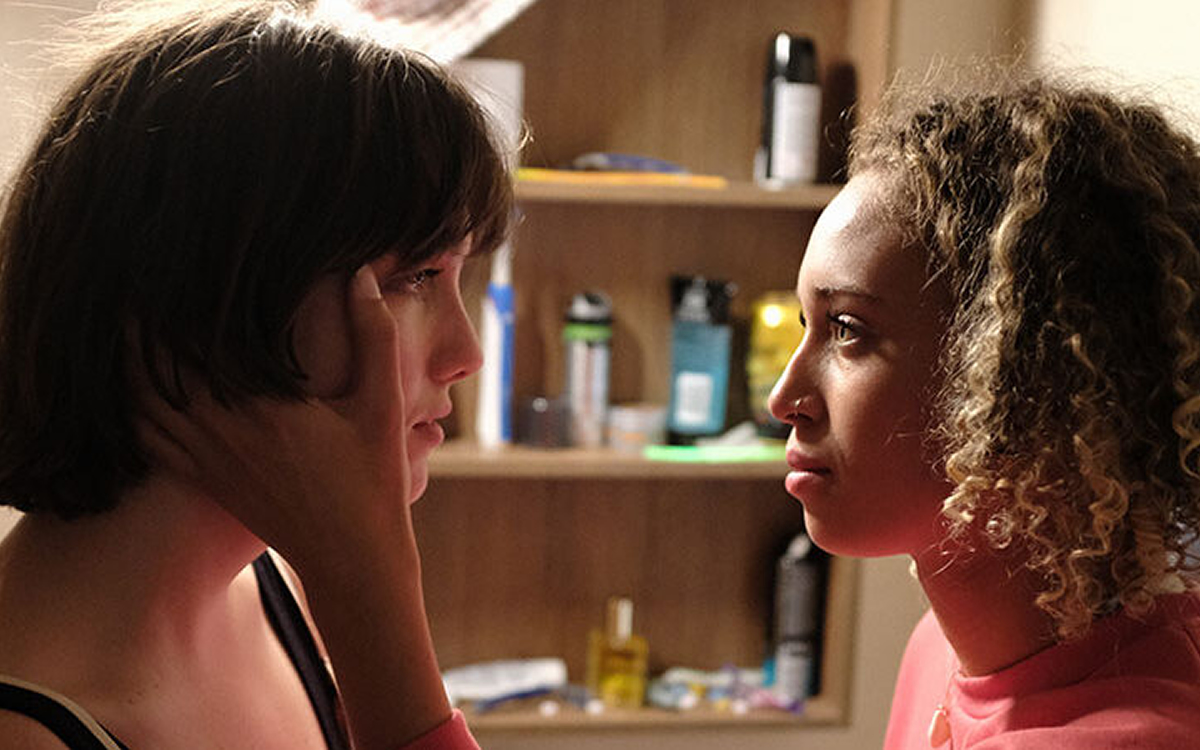 Reel Affirmations, a branch of the DC Center for the LGBT Community that platforms LGBTQ film, will screen "Sweetheart" on Thursday, Aug. 18 at 7 p.m. at Landmark Theaters E Street Cinema. This film will be screened as part of its monthly series.
"Sweetheart" is a coming-of-age film about a socially awkward and environmentally conscious teenager who meets a carefree lifeguard while on holiday with her family.
In-person tickets cost $15 and virtual tickets cost $10. Virtual tickets can be purchased on this link.