November 14, 2019 at 7:07 pm EST | by Joe Phillips
Auto-themed holiday gifts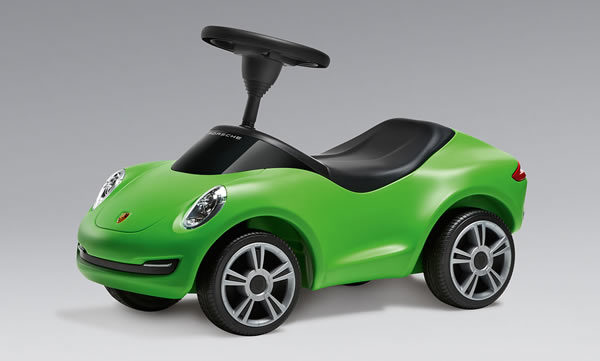 Porsche Kiddie Car
The Baby Porsche 4S ($165) is a fun ride for tots, made of high-quality plastic and sporting a lizard green paint job. But beware: With the soft seat, "whisper-quiet" tires and mechanical horn — along with nifty 3D headlights and taillights — it's easy to see how kids today just might expect you to buy them a real Porsche when it's time for their first real car.
Ferrari Pilota Watch
A limited-edition Pilota chronograph watch ($399) from Ferrari features an elegant black dial with red and silver accents. There's also a black perforated wrist strap and red stitching. Another plus: The stainless-steel watch is water resistant to 325 feet.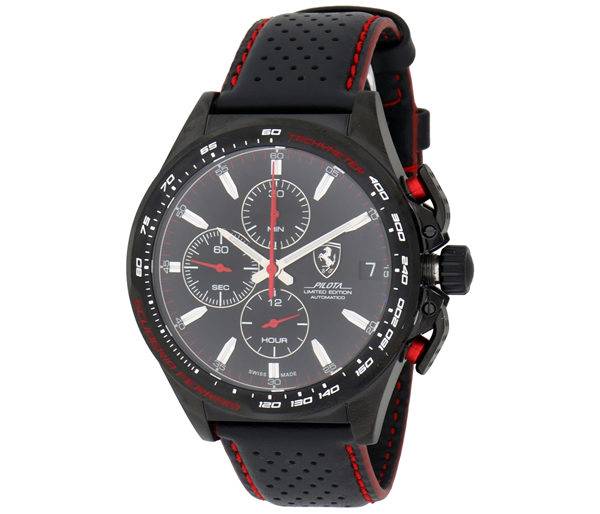 Mercedes Shopping Bag
Forget typical grocery bags. Mercedes has an all-purpose shopping bag ($25) made of gray felt with an embroidered black logo. There's also a zipped inner pocket for keys, wallets and such. And the bag's handles are made from real seat-belt material to make them extra sturdy.
Mustang Boombox
The Ford Mustang boombox ($110) has Bluetooth connectivity and comes with two full-range speakers, deep bass radiator and rechargeable battery. The cool design is mid-century modern, with an AM/FM tuning dial that looks like the speedometer from a classic 1960s Stang.
Mercedes Cologne
Mercedes says its men's fragrance ($85) is full of pear notes and musk-mallow seeds, where "woody notes unfold through elegant rosewood on a bed of oakmoss." In other words, it smells nice.
Jaguar XKSS Racing Espresso Set
What better way to get your pulse racing than with high-test espresso served in mugs featuring the iconic 1957 Jaguar XKSS roadster? These beloved cars have a storied past: Only 25 were supposed to be built and a fire destroyed nine of them. Today, they can fetch millions at auction. The four bone porcelain mugs ($64) are dishwasher safe and come with contrasting color saucers and a stylish presentation box.
Land Rover iPhone Case with Terrain Icons
Land Rover has various phone and tablet cases, including an iPhone case ($20) that features the automaker's well-known terrain icons used to identify road conditions: snow, desert, off-road, etc. Yes, Samsung users, there are some other cases for you as well.
Porsche Motorsport Bear
For that special cub or otter in your life, Porsche has a cuddly teddy bear ($90) with motorsport racing suit, cap and lanyard.
Nissan Nismo Socks
To keep toes toasty, Nissan offers 15-inch black socks ($14) emblazoned with the logo from its Nismo motorsports brand. The Nismo logo is on the top of the sock, with "Brake Gas" written on the bottom of one sock and "Clutch" on the bottom of the other.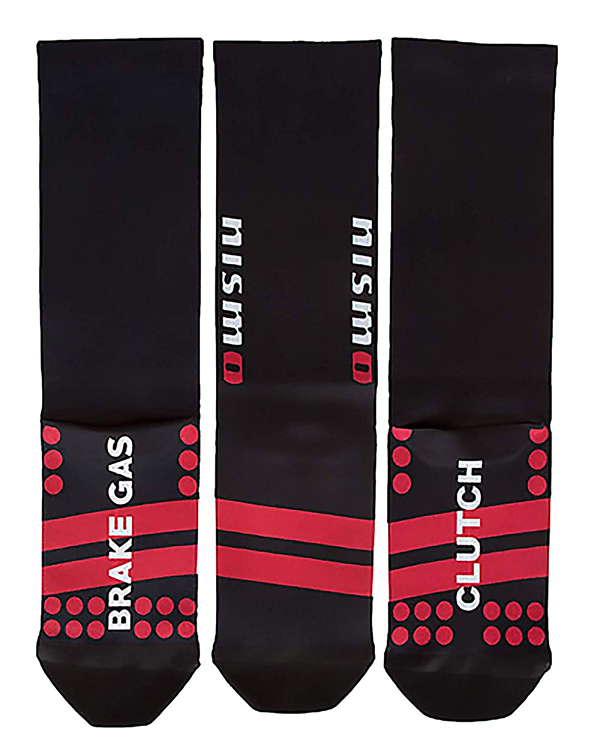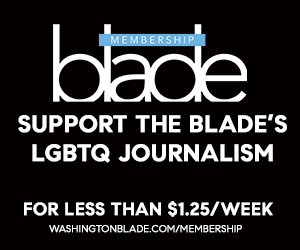 Sign Up for Blade eBlasts