November 25, 2019 at 9:06 pm EST | by Michael K. Lavers
Prominent Haitian LGBTQ activist found dead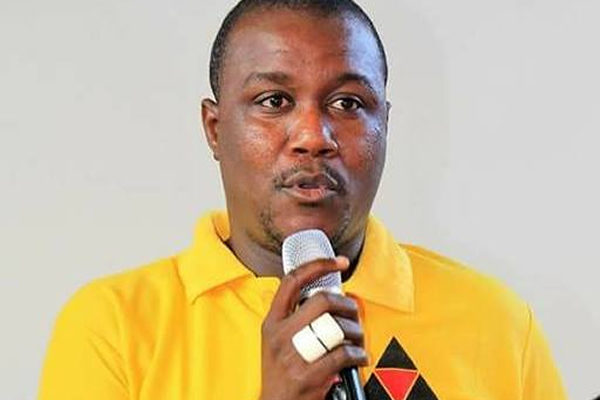 A prominent LGBTQ activist in Haiti was found dead on Monday.
A member of Kouraj, a Haitian LGBTQ advocacy group, told the Associated Press that Charlot Jeudy's body was found at his home in Port-au-Prince, the Haitian capital.
The Washington Blade has not been able to confirm reports that Jeudy, who was Kouraj's president, was poisoned.
"Charlot Jeudy's death profoundly saddens us," said International Lesbian, Gay, Bisexual, Trans and Intersex Association for Latin America and the Caribbean (ILGALAC) in a press release.
Haiti borders the Dominican Republic on the island of Hispaniola.
The State Department's 2018 human rights report notes attitudes in Haiti "remained hostile toward LGBTI individuals who were public and visible about their sexual orientation or gender identity and expression, particularly in Port-au-Prince."
"Some politicians, societal leaders and organizations actively opposed the social integration of LGBTI persons and discussion of their rights," reads the report. "LGBTI advocacy groups in Port-au-Prince reported a greater sense of insecurity and less trust of government authorities than did groups in rural areas."
Kouraj in 2016 cancelled an LGBTQ festival that was to have taken place in Port-au-Prince amid fears of violence and a government official's decision to ban it.
OutRight Action International on Monday in a press release said an attack on Oct. 17 left "several members" of Femme en Action Contre la Stigmatisation et la Discrimination Sexuelle (FACSDIS), a Haitian advocacy group, injured. OutRight Action International also said "an angry mob" threatened three FACSDIS members last week.
A source in the Dominican Republic with whom the Blade spoke on Monday said Jeudy had "received his share of death threats."
"We will never be able to say goodbye to such an important man who will forever remain in our heart," said FACSDIS on its Facebook page.
OutRight Action International Executive Director Jessica Stern in her organization's press release said she "knew Charlot as a bold LGBTIQ leader and fierce advocate fighting for the rights of his community."
"Even though the cause of death is yet unconfirmed, we fear it is part of a larger pattern of anti-LGBTIQ violence underway in Haiti, potentially focused on people visible within LGBTIQ organizations," said Stern. "We call on the police to carry out an immediate, credible and transparent police investigation into the death of Jeudy Charlot. Haiti must protect LGBTIQ people from violence."
ILGALAC echoed Stern.
"We call upon the Haitian police and government to investigate the circumstances of this suspicious death," said ILGALAC in its press release.
The Caribbean Vulnerable Communities Coalition, the American Jewish World Service, the Global Justice Clinic, the Haiti Support Group, the Quixote Center, Dignity USA, Diversidad Dominicana, Universitarios para la Diversidad, Amigos Siempre Amigos, and Outright — groups based in the U.S., the Dominican Republic, the Caribbean and Europe that support LGBTQ advocacy efforts in Haiti — in a statement to the Blade on Monday said they "are greatly saddened to learn" of Jeudy's death.
"In view of the sudden and unexpected nature of his death, we hope the Haitian authorities will conduct a full and exhaustive investigation into the cause of his death," said the groups.