Calendar: Nov. 29-Dec. 5
Parties, concerts and events in the week to come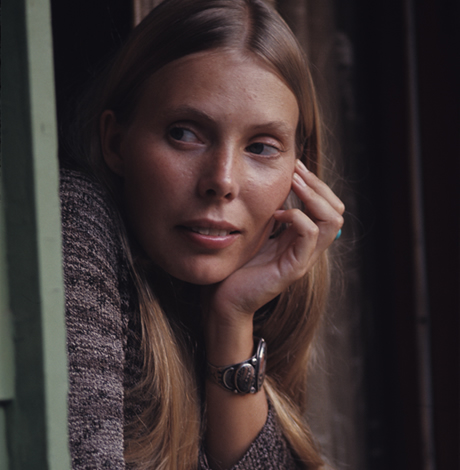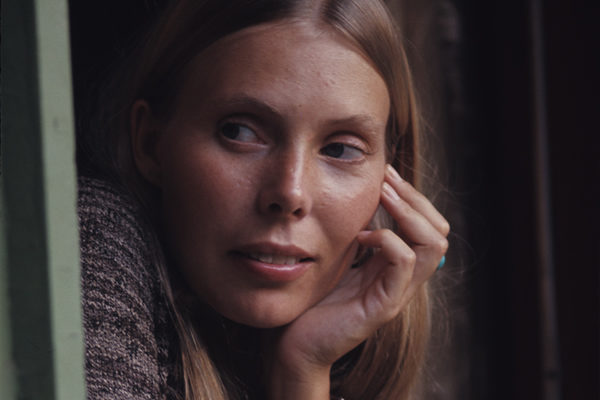 Friday, Nov. 29
All I want for Christmas is Attention featuring BenDeLaCreme and Jinkx Monsoon is tonight from 8-11 p.m. at the Lincoln Theatre (1215 U St., N.W.). Tickets start at $35 and doors open at 6:30 p.m. Visit ticketfly.com for more information. 
Onyx: Spanksgiving is tonight at 10 p.m. at the Green Lantern (1335 Green Ct., N.W.). Tickets for both naughty and nice are $5 and are available at greenlanterndc.com.
Tonight is Bear Happy Hour Black Light Friday at Uproar Lounge and Restaurant (639 Florida Ave., N.W.) from 5-10 p.m. Wear something UV reactive for a chance to win free drinks. There will be a paint station on the second floor starting around 6:30. More information available at Facebook events.
The Birds of Prey drag show and dance party is tonight at 10 p.m. at the D.C. Eagle (3701 Benning Rd., N.E.). Featuring DJs C Dubz and Icy Funk as well as resident artists Brooklyn Heights, Iyana Deschanel, Sasha Adams Sanchez, Crystal Edge and Katrina Colby. $10 Tickets available at dceagle.com.
Saturday, Nov. 30
Chanellie's Drag Brunch is today at 11 a.m. at Nellie's Sports Bar (900 U St., N.W.). Chanel Devereaux and her team perform while guests enjoy an all-you-can-eat brunch buffet. The first Mimosa or Zing Zang Bloody Mary is free. For more information visit nelliessportsbar.com and Facebook events. 
LGBTQ Small Business Saturday hosted by the D.C. Center (2000 14th St., N.W., Suite #105) is today from noon to 5 p.m. The event features door prizes, music and snacks while the public explores LGBTQ-friendly business exhibits. Visit thedccenter.org/events/shopsmall2019 for more information. 
Annapolis Pride presents A Very Merry Drag Brunch at 12:30 p.m. at Rams Head on Stage (33 West St., Annapolis, Md.). Featuring performances by Krystal Nova, Angelica Lize, Victoria Blair, and M'ara Diamond. Tickets are $20 on Eventbrite for this 21 and up show.
The Baltimore Men's Chorus presents "Women's Works: A Winter Celebration of Female Composers" today at 5 p.m. at St. Athanasius Church (4708 Prudence St., Baltimore). This winter concert program features music by women composers, arrangers and authors. Free tickets are available on eventbrite.com.
Wolf Trap (1635 Trap Rd., Vienna, Va.) presents the music of Joni Mitchell and Bob Dylan tonight at 8 p.m. D.C. musicians come together for one night only to perform Mitchell's "Blue" and Dylan's "Blood on the Tracks." Tickets start at $27 at wolftrap.org. 
Superstar: A Drag Revueis tonight at 11 p.m. at Songbyrd Music House and Record Cafe (2477-2475 18th St., N.W.). No cover but $5 is the suggested donation for this 21 and up event hosted by Bombalicious Eklaver. Free tickets available at eventbrite.com.
Sunday, Dec. 1
Drag Brunch Sundays continues at RedRocks H Street (1348 H St., N.E.) today from 11 a.m.-8 p.m. Each show features different performers from throughout the D.C. area. For more info and reservations, visit redrockhstreet.com. 
The World AIDS Day Fundraiser presented by Red Bear Brewing and hosted by Glen's Garden Market — Dupont (2001 S. St., N.W.) is today from 2-6 p.m. Red Bear will run a tap-takeover featuring their founder as a guest bartender as they raffle off special prizes for donors every hour. Proceeds benefit Casa Ruby. More information at glens garden market.com.
Sunday Funday at the D.C. 9 Nightclub (1940 9th St., N.W.) today from 4-10 p.m. is an LGBTQ-friendly rooftop concert event featuring music by DJ Juba, Rebekah Rafferty and The Wakes, and War Pony. Also showcased are handmade clothing and accessories by indigenous groups in Oaxaca, Mexico. Tickets are $5 on Eventbrite.
Brave Soul Collective presents "Show and Tell" at the Anacostia Arts Center (1231 Good Hope Rd. S.E.) this evening from 5-7 p.m. The event closes out 2019 by celebrating World AIDS day in a discussion of HIV/AIDS, dating, aging, mental health and more. Tickets are $15 on Eventbrite.
The Mansion of Fashion: World AIDS Fashion Show is tonight from 6-9 p.m. at the Josephine Butler Parks Center (2437 15th St., N.W.). Tickets are $30 to this black tie event. Show starts at 7 p.m. followed by cocktails and light fare. Visit modelsincdc.org for more information. 
Monday, Dec. 2
"We are One," the World AIDS Day Celebration at Baltimore City Hall (100 Holliday St., Baltimore) is today from 9:30-11:30 a.m. This free event includes musical performances, speakers, a light breakfast and community fellowship on this day of celebration and commemoration. Register at eventbrite.com.
The Nixon Legacy Forum series continues today at 10 a.m. at the National Archives (700 Pennsylvania Ave., N.W.). Presenting an examination of the decades-long effort to unseal the secret Watergate grand jury report that paved the path of evidence leading to Nixon's impeachment. Visit archives.org for more information.
The Honoring Matthew Shepard: Plaque Dedication is tonight from 7-9 p.m. at the Washington National Cathedral (3101 Wisconsin Ave., N.W.). This event is intended to honor Shepard's memory and serve as a source of strength in the continued journey for LGBTQ equality. General admission reservations are available at tix.cathedral.org. 
Tuesday, Dec. 3
Creating Safe Spaces for Homeless LGBTQ Youth presented by SMYAL and the Mayor's Office of LGBTQ Affairs is today from 1-3 p.m. at the D.C. Department of Human Services (64 New York Ave., N.E.). This workshop is for D.C.-area LGBT youth and service providers to learn about relevant D.C. laws and services. Registration is free at eventbrite.com. 
"Let's Talk About Mental Health and Tech" presented by Out in Tech D.C. is tonight from 6:30-9 p.m. at Interfolio (1400 K St., N.W.). This free event features a panel discussion on the intersection between excessive tech use, mental health and LGBTQ people. Drinks and snacks served at this 21-and-up event. Register at eventbrite.com.
Wednesday, Dec. 4
The U.S. Capitol Christmas Tree Lighting ceremony is today from 5-6 p.m. at the Capitol. For more information on this free annual event hosted by Washington D.C. History and Culture and to track the tree's trek from the Carson National Forest in New Mexico, visit uscapitolchristmastree.com.
Bookmen D.C., an informal men's gay literature group, discusses Christopher Castellani's novel "Leading Men" tonight at 7:30 p.m. at the Cleveland Park Library (3310 Connecticut Ave., N.W.). All are welcome. For more information visit bookmendc.blogspot.com. 
Thursday, Dec. 5
The LGBTQ film "Hawaii" screens today at the Embassy of Argentina (1600 New Hampshire Ave., N.W.) from 6:30-9:00 p.m. One childhood friend offers another summer work and a game of power and desire emerges as their relationship grows. Free tickets available on eventbrite.com.
LGBTQ author Zach Smedley discusses his YA book "Deposing Nathan" this evening at 7 p.m. at Loyalty bookstore (823 Ellsworth Dr., Silver Spring, Md.). One boy is deposed to give testimony that could send his best friend to prison, but the truth is their relationship is far more complicated than anyone knows. RSVP for this event at loyaltybookstores.com.
Ronnie Spector and the Ronettes perform their "Best Christmas Party Ever" event tonight at 8 p.m. at the Wolf Trap (1635 Trap Rd., Vienna, Va.). Spector and her group perform classics like "Be My Baby" sprinkled with her off-the-cuff commentary. Tickets start at $52 on wolftrap.org. 
Thirst Trap Thursdays hosted by Venus Valhalla continues tonight at 11 p.m. at Pitchers (2317 18th St., N.W.). Featuring music, drinks and drag artistry by local talent. Visit pitchersbardc.com and Facebook events for more information. 
International Women Club set for Jan. 24
Event at National Harbor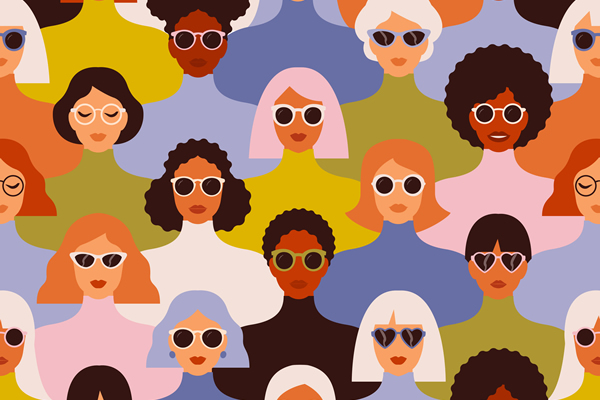 International Women United Organizer will host "Multicultural International Women Club" on Monday, Jan. 24 at 7 p.m. at National Harbor.
The goal of this event is to bring together women from different countries and cultures for friendship, support and community. Guests will get to share interesting facts about their country, talk about their culture, values, styles, and differences with others while learning from others and making friends from all over the globe. Those who speak English as a second language are welcome to attend.
This event is free and more details are available on Eventbrite.
DC Center to host estate planning seminar series
Three sessions presented by Murray Scheel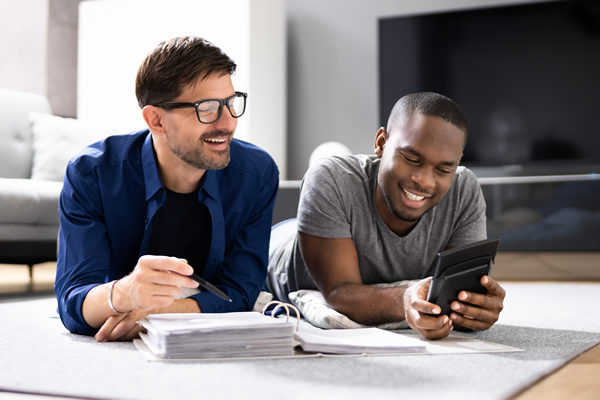 The DC Center for the LGBT Community and the DC Department on Aging and Community Living will host "Estate Planning Tools with Murray Scheel" via Zoom. 
Scheel will walk guests through the process of taking care of the end-of-life planning business that needs to be addressed during the golden years. Scheel is Senior Staff Attorney at Whitman-Walker Health's Legal Services.
This event series will consist of three 1.5-hour sessions:
Jan. 19, 3 p.m. – "Tools for while you're living" (overview, general power of attorney, healthcare power of attorney, disposition of remains, etc.)
Jan. 26, 3 p.m. – "Tools for after you're gone" (living wills, last wills, assets, etc.)
Feb. 2, 3 p.m. – "Healthcare insurance & long term care" (Medicare, Medicaid, correcting misinformation, skilled nursing, hospice care, etc.)
To register for this event, visit the DC Center website.
DC Center to host legal seminar for trans people
Attorney Richard Tappan and paralegal Miranda Shipman to give legal advice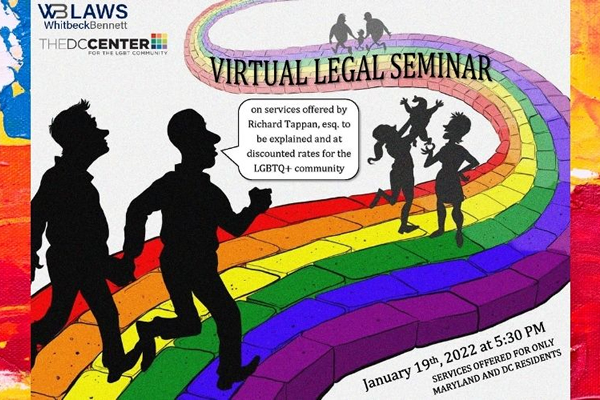 The DC Center for the LGBT Community will host a "Gender and Name Change Legal Seminar" on Wednesday, Jan. 19 at 5:30 p.m. online.
Attorney Richard Tappan and paralegal Miranda Shipman will give legal advice and speak on the importance of the legal community within the LGBTQ community, the difficulties of the LGBTQ community in the legal field and name and gender changes.
Guests can find the link at the DC Center website.