Gift Guide 2019 part 3: hot this year
Vice Wines, Budsies Selfie among hot items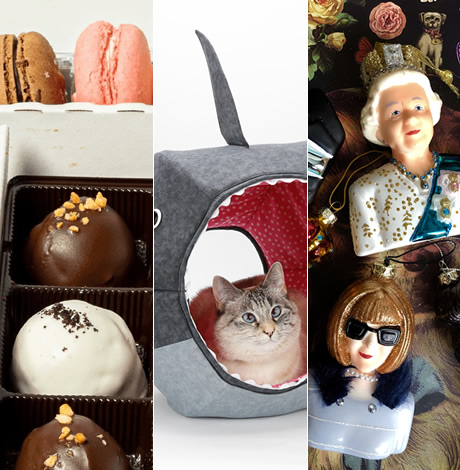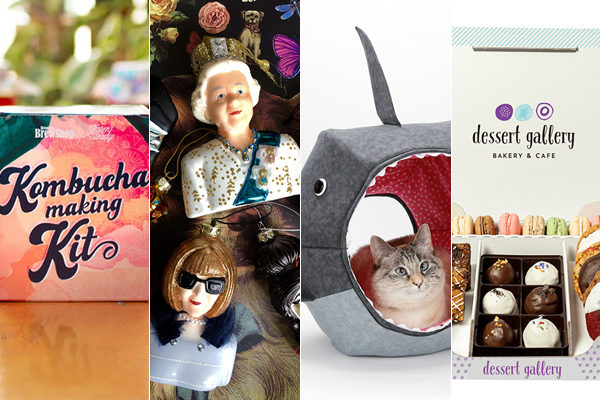 Editor's note: This is part three of four Blade holiday gift guides. Last week's installment (home gifts) is here if you missed it. Look for"last minute" in next week's edition. (Dec. 13).
Category is: hot this year! Gifts galore for him, her, they and them — because secular Santa doesn't discriminate like hypocrite "Christians" do.
Less is Bore!
Life's too short! Why settle for traditional ornaments? Celebrity collection: from the queen, politicians to fashion icons. From $19.95. Available at nakeddecor.com or at Naked Decor Pop Up store at Downtown Holiday Market in Washington.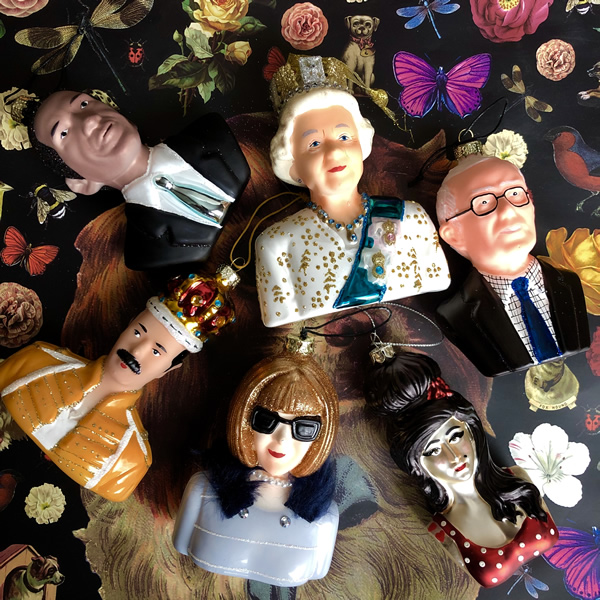 The Vice Wines
If any of your vices include a 2017 Mount Veeder Merlot, 2017 Spring Mountain District Cabernet Sauvignon, or 2018 Carneros Pinot Noir, stock up and save with these aptly named vinos handcrafted to make you feel naughty and nice. $28-695, thevicewine.com.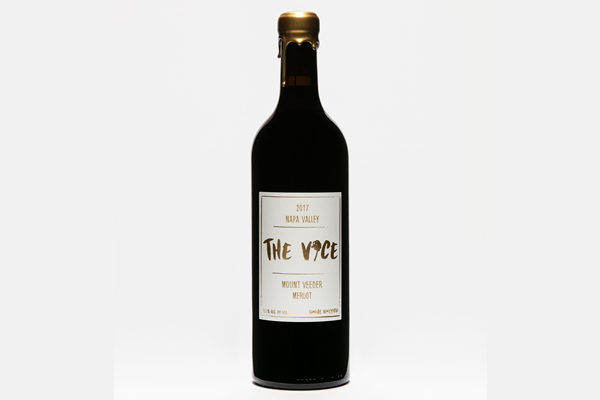 Budsies Selfie and Petsies Dolls
Lookalike dolls made to order from submitted photographs of your human and pet pals are stuffed with so much holiday cheer that this thoughtful treasure will be cherished for years to come. Ideal for drag queens that have everything but this. $99, budsies.com; $59-199, mypetsies.com.
Sprints Running Hat
The super-light, moisture-wicking Tropical Jaguars hat (unisex) protects athletes and outdoor enthusiasts from noggin burn and wet eyes whenever they feel like running wild. $29, getsprints.com.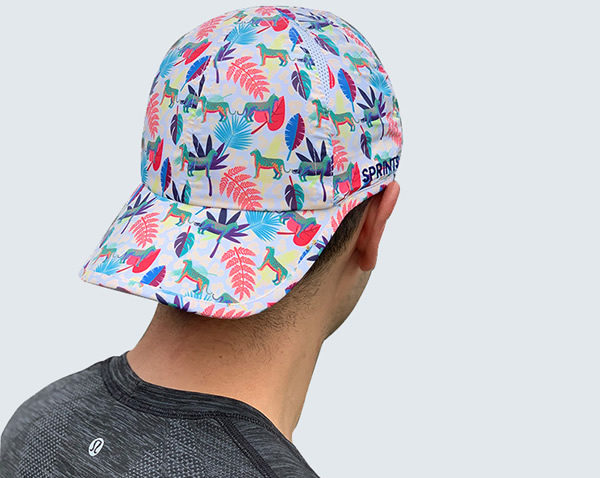 Bluprint Subscription
Kick-start your secret Santa's side hustle with Bluprint — NBCUniversal's digital subscription service that offers classes, projects and supplies across 20-plus crafting hobbies, like quilting, knitting, embroidery and crochet, that can easily transform a creative procrastinator into a weekend money maker. $8-200, mybluprint.com.
OurShelves Children's Book Box
Guncles and lesbi-aunts will be bedtime-story superstars when they deliver this quarterly subscription box filled with racially and ethically diverse children's books featuring LGBTQ, feminist and other traditionally under-represented characters and families. $20-70, ourshelves.com.
Kimball Quero Boots
Step up your partner's foot-fashion game with these ruggedly constructed wingtip boots featuring mixed leather and rubber for a no-slip stride that are as dapper as they are "damn, boy – you lookin' fiiine!" $245-255, querohms.com.
Dessert Gallery Party in a Box
A successful holiday potluck requires two staples: free-flowing booze and plenty of sweet treats. You'll find the latter in this Party in a Box available in Southern Pecan Pie, Tres Leches, To-Die-For Fudge Pecan Pie or a customizable tasting box. $40-89, dessertgallery.com.
Cat Ball Bed
Cats lick their plates clean when there's fish on the menu, but roles are reversed when cute kitties become shark bait in this killer-cozy bed that's totally fin-tastic. $85, thecatball.com.
Kombucha Making Kit
Whether you guzzle it or gag on it, kombucha has proven it has staying power and now the most health-conscious homos in your squad can whip up a fresh batch of their favorite fermented fizz without forking over a bundle per bottle. $45, farmsteady.com.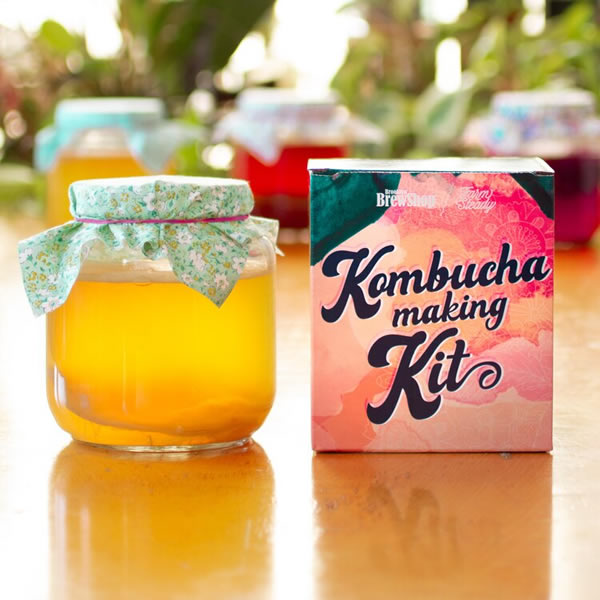 Rory Rockmore Pronoun Necklace
Using proper pronouns in the LGBTQ world can be confusing — you'll stand corrected if you accidentally misgender — but these 14K gold or white gold nameplate necklaces (also available in HE/him and SHE/her) remove all the guesswork so you can save face. $240, roryrockmore.com.
The 5 O'Clock Box & Tom of Finland Vodka
In these three-step kits — available in sparkling rosé, spiced Old Fashioned, smoky margarita, and Moscow mule — all 5-o'clock-somewhere-ers have to do is add alcohol (like Tom of Finland vodka), shake or stir, and garnish to get tipsier than a freshly cut Tannenbaum. $30, twistyourspirits.com; $35, tomoffinlandvodka.com.
Quartz Collective Healing Crystals
You don't have to believe in magic to reap the benefits of this collection of curated stones and crystals (which is backed by scientific research, btw) that can help facilitate healing, luck, confidence and calm and soothe negative nervous energy like anxiety. Rub 'em hard enough and you might even conjure up a top who can host. $29, quartzcollective.com.
Succulentsbox.com
The best gift for friends in tiny apartments is even tinier plants that don't require a ton of care. Live-and-let-live succulents and minis are the perfect present — because who the hell wants to attend another ficus funeral? $5-228, succulentsbox.com.
STOCKING STUFFERS
Mokuyobi Wallets
This color-blocked, couldn't-be-queerer-if-it-tried collection of clothing and accessories pop so hard Crayola is blue-green with envy. Wallets so bright they'll make a bish swish harder. $12-156, mokuyobi.com.
CBD Under $20
Pop a literal chill pill when your in-laws start their shit at Christmas supper with CBD hemp capsules or gummies clocking in at under $20 for more than a week's worth of you-don't-give-a-fuckness. $7-20, cbdfx.com.
Axol & Friends
These cute plush critters with a purpose have companion storybooks. Axol is gender neutral, using only the pronoun "they/them" in the books, which teach children about rare endangered species and advocate for sustainable, ethical production and consumerism while donating a portion of proceeds to youth empowerment programs around the world. $19, axolandfriends.com.
Socks That Save LGBTQ Lives
Take a cue from today's black-sock-showing youth and don this out-and-proud rainbow-stripe pair, the proceeds from each will benefit The Trevor Project to provide crisis intervention and suicide prevention for LGBTQ youth. $17, fairtradewinds.net.
HipDot Pressed Glitter Palette
Hey Sis!, Big Boss Miss Ross and Royal Riot are just a few of the names in HipDot's 15-shade pressed glitter palette designed for all genders to beat their faces like Ziggy Stardust. Proceeds will be donated to the Anti-Violence Project. $30, hipdot.com.
Tighty Whities Ornament
Baby, it's really cold outside with these festive, glass-assed skivvies that add some bulge to your bulbs. $18, alwaysfits.com.
felixSEBASTIAN Earrings
Burl Ives sang the praises of silver and gold in 1964's "Rudolph the Red-Nosed Reindeer," but you can accessorize all the same with the very-now Nascence Collection Studs available in three shapes and metal tones. $50, iamfelixsebastian.com.
Mikey Rox is an award-winning journalist and LGBT lifestyle expert whose work has been published in more than 100 outlets across the world. He spends his time writing from the beach with his dog Jaxon. Connect with Mikey on Instagram @mikeyroxtravels.
A Revolution for Women in Baseball
Last week, they announced that Rachel Balkovec will become the first woman to manage a team in minor league baseball.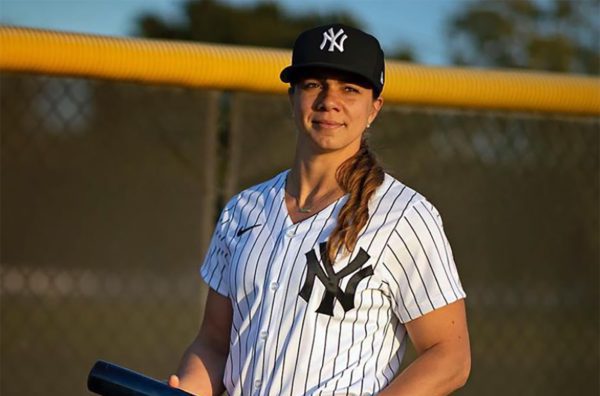 The Yankees were late on introducing an African-American player to their roster, adding Hall of Famer Elston Howard to the team in 1955, eight years after Jackie Robinson starred for the Brooklyn Dodgers. The Yankees seem determined not to repeat that bad history. Last week, they announced that Rachel Balkovec will become the first woman to manage a team in minor league baseball when she takes the helm of the Tampa Tarpons this spring.
It has been just over ten years since Justin Siegal threw batting practice to the Cleveland Guardians and five since she was the first woman to coach a MLB squad with the Oakland Athletics. Two years ago, Kim Ng became the first female General Manager of any of the four major professional sports when the Marlins hired her to run their team. In the two years since then, the dam has burst. Women have been hired to important on-field positions with professional baseball at an impressive clip. As baseball has lagged behind other professional sports in bringing women into the game, the current pace of hires indicates that baseball's embrace of analytics and objective measures have finally penetrated the walls of one of the most enduring old boys clubs in the U.S. and given talented women opportunities they have long been denied.
Ten women will be coaching with major or minor league teams in 2022. In 2021, Bianca Smith became the first African-American woman to coach in the minors when the Red Sox hired her. Alyssa Nakken became the first woman in uniform during a Major League Baseball game when she coached first base for the Giants in a July 2020 exhibition against the Oakland A's. Her jersey now belongs to the National Baseball Hall of Fame. Cuban-American Veronica Alvarez is not only the coach of the U.S. Women's National Baseball team, she also served as a spring training coach for the Oakland A's.
The proliferation of women in baseball is not an accident. More girls than ever are playing baseball. Here, in the DC area, 160 girls participated with D.C. Girls Baseball in 2021. Baseball for All, an organization that supports and promotes girls in baseball, held a tournament last summer that drew nearly 600 girls who play baseball. There are more women than ever on collegiate baseball rosters. Major League Baseball has also devoted significant resources to girls and women in baseball, running several development camps for girls in baseball. Six of the women now coaching professional baseball participated in MLB's Take the Field initiative, which is designed to help place women into baseball positions. To top it all off, the classic film about the All-American Girls Professional Baseball League, A League of Their Own, is getting a reboot on Amazon Prime this year.
The pace of hiring is exhilarating. Unfortunately, every report of a woman being hired is followed by predictable hateful commentary on social media. Many cannot imagine that a woman may be hired for a baseball position on merit and resort to making sexist and derogatory comments. As women in baseball, the coaches are used to that vitriol and have developed thick skin and sophisticated defense mechanisms. However, also reading are thousands of girls who are inspired by the achievements of these women and they are, sadly, learning that to achieve in baseball means enduring the sexist taunts, gross come-ons, and hurtful comments.
Baseball has a long way to go. Other leagues have women officiating games, so it should be reasonable to expect that baseball will have women umpires in the near future. The possibility of women playing professional baseball is tantalizingly close as 17 year old Genevieve Beacom made history last week as the first women to play Australian professional baseball, when she threw a scoreless inning against the Adelaide Giants.
We are watching a revolution in baseball unfold before our eyes.
Baltimore DJ on using music as a bridge to combat discrimination
Deezy brings high-energy show to the Admiral on Jan. 28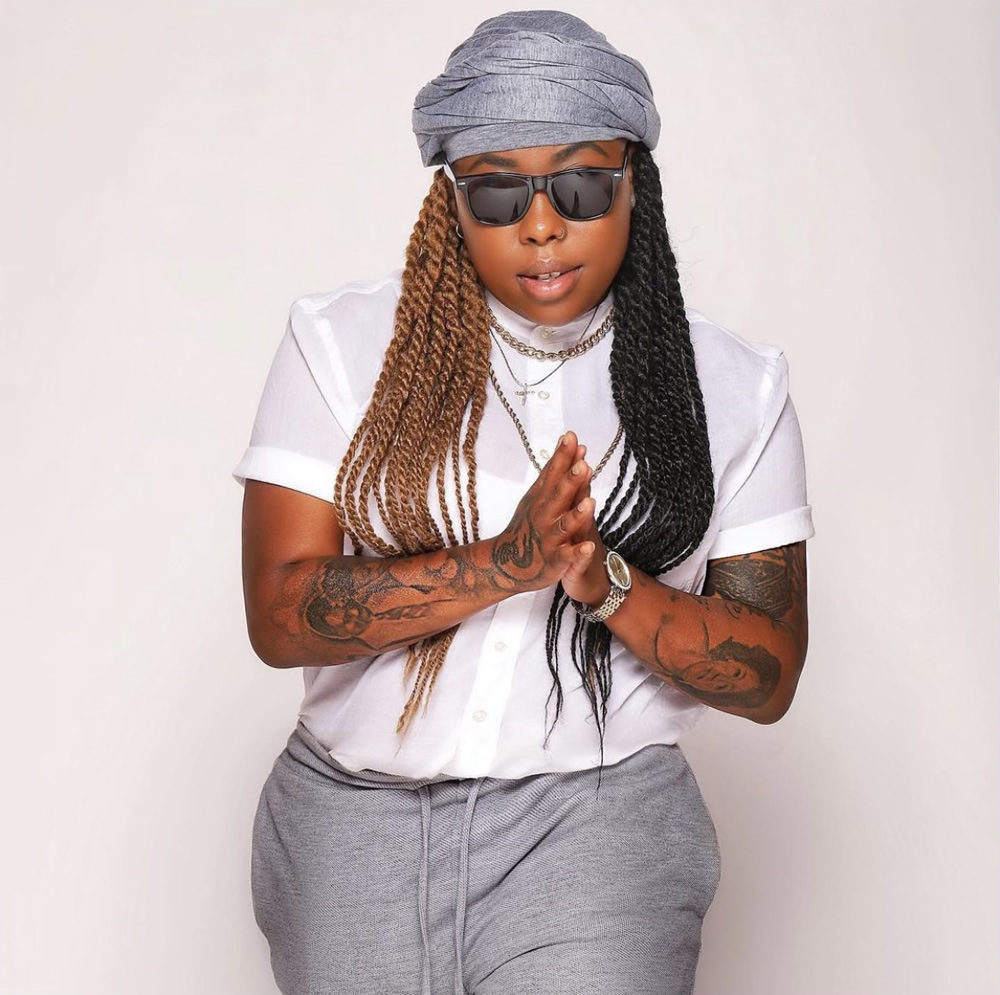 A Baltimore DJ will conclude a month of performances in Baltimore and Washington, D.C. clubs this Friday, Jan. 28, according to the artist's management. DJ Deezy is set to perform at the Admiral in D.C. at 9 p.m.
Since the year began, Deezy has hosted electric events at clubs such as Hawthorne DC, DuPont and the Baltimore Eagle Bar & Nightclub.
The Washington Blade sat down with the DJ to discuss the course of her career.
The beginning of DJ Deezy's infatuation with music dates back to her childhood spent between her mother's house in Baltimore City and her father's house in the suburbs.
In Baltimore, Deezy was exposed to the local rap and raw hip-hop scene that inspired her to embark on a rap career in high school.
Concurrently, she was entrenched in Motown and classic rock by virtue of her singer, songwriter, and guitarist father Ron Daughton's involvement in a classic rock band. He is a member of "The Dalton Gang" and was inducted into the Maryland Entertainment Hall of Fame in 2015.
"Before I embarked on my DJ journey, my father let me record 'a little 16' on his tape recorder," said Deezy. "Eventually, he bought me a wireless microphone that I carried around with me to performances."
Between her experience as a rapper and watching her father maneuver the classic rock music scene, Deezy acquired varying tastes in music that have influenced how she curates her sets today.
She "specializes in open format vibes with spins from multiple genres including hip-hop, rap, circuit, and top 40s hits," according to a summer 2021 press release from her management.
Deezy is also a proud member of the LGBTQ community — she identifies as a lesbian — and this also informs her approach to her work.
"I'm easily able to transition and rock the crowd because I can relate to many different backgrounds," said Deezy. "I can DJ in places that are predominantly white, Black, or gay [and still do my job effortlessly]."
Centering community
Deezy values representation. Not only because she exists in a field dominated by men, but also because DJs who inhabit other identities aside from being men are less common in the industry.
The scarcity of Black and lesbian DJs has prompted her to use her career as evidence that people who are different can attract audiences and succeed.
"I want to put us out there especially for Baltimore," said Deezy. "I know that there's Black lesbians out there doing the same thing as me, but why aren't we getting [recognized]?"
In 2018, Deezy rented out a "Lez" lot at the Baltimore Pride block party where she set up a tent and played a set for the crowds tailgating around her. While entertaining them, she distributed her business cards — an act she believes yielded her the contact who eventually got her booked for a residency at the Baltimore Eagle.
While this was a step forward in her career, Deezy acknowledges that it wasn't without challenges. She likened entering the Baltimore Eagle — traditionally a leather bar frequented predominantly by men —to navigating foreign territory.
"When I first got there, I got funny looks," she said. "There's a lot of these guys who are like, 'Why are you bringing a lesbian DJ to a gay bar?'"
But Deezy powered through her performance, lifted the crowd from its seats and "rocked the house [so that] no one will ever ask any questions again."
She admits that she's an acquired taste but believes in her ability to play music infectious enough to draw anyone to the dance floor.
"Feel how you want to feel about a Black lesbian DJ being in the gay bar," said Deezy. "But music is a bridge that [will] connect us all, and you'll forget about your original discrimination when you [experience] me."
While Deezy has mostly performed in the DMV, she has also made appearances in Arizona where she hosted a family event and also in clubs in Atlanta and New York City.
Her work has also attracted international attention and she was the cover star of  French publication Gmaro Magazine's October 2021 issue. 
Looking to the future, Deezy's goal is to be a tour DJ and play her sets around the world.
"I had a dream that Tamar Braxton approached me backstage at one of her concerts and asked me to be her tour DJ," she said. "So, I'm manifesting this for myself."
In the meantime, Deezy will continue to liven up audiences in bars and clubs around the country while playing sets for musicians like Crystal Waters and RuPaul's Drag Race celebrity drag queens like Alyssa Edwards, Plastique Tiara, La La Ri, Joey Jay and Eureka O'Hara — all of whom she has entertained alongside in the past.
Outside the club, Deezy's music can be heard in Shoe City where she created an eight-hour music mix split evenly between deep house and hip-hop and R&B.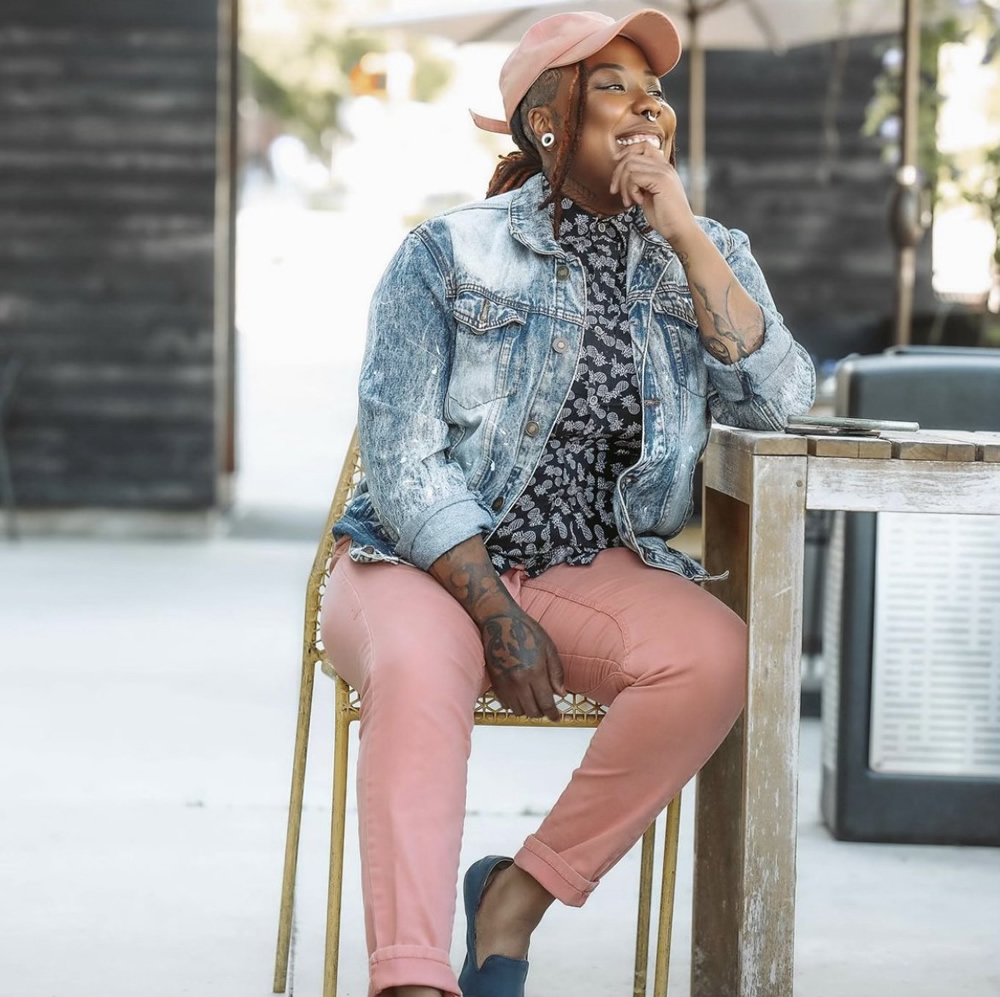 Ryan McClure to lead LGBTQ jam
Participants to collaborate in improv event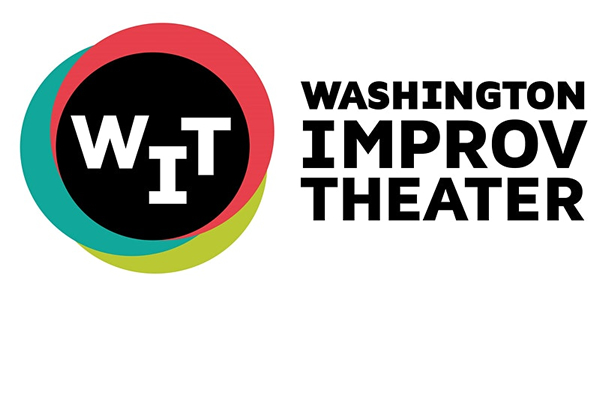 Improv artist Ryan McClure will lead a jam for LGBTQ improvisers on Saturday, Jan. 29 at 3 p.m. at the Washington Improv Theater.
This event is a fun, low-stress environment where guests can connect and engage with fellow improvisers in a supportive environment. Jams are a great place to be silly, practice a skill, and/or connect with new and old friends over the collaborative world of yes-and.
Tickets cost $20 and can be purchased on Eventbrite.