December 13, 2019 at 5:33 pm EST | by Philip Van Slooten
Calendar: Dec. 13-19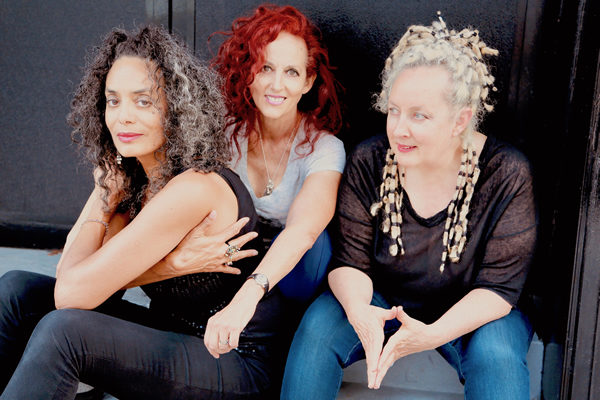 Friday, Dec. 13
The Smithsonian Zoolights exhibit continues tonight at 5 p.m. at the National Zoo and Conservation Biology Institute (3001 Connecticut Ave., N.W.). This free event includes live music, winter treats and holiday shopping. More information available at national zoo.si.edu.
Holiday Bear Bust with D.J. Shea Van Horn is tonight at Red Bear Brewing (209 M St., N.E.) at 8 p.m. Festivities run all night with $30 bottomless select craft beer and cider and selfies with naughty Santa. For more information on this and other holiday events, visit redbear.beer.
Get on Bad! hosted by West Indian, Caribbean and African Lesbians in the region is tonight at 10 p.m. at XX+ Crostino (1926 9th St., N.W.). D.J. Elle Groove spins dancehall all night for this 21-and-over event. Tickets are $5 at the door or on eventbrite.com.
Birds of Prey Drag Show and Dance Party hosted by the D.C. Eagle (3701 Benning Rd., N.E.) is tonight. Show starts at 10:30 p.m. followed by a dance party. Details on this and other events at dceagle.com. 
Glo Underwear Dance Party featuring D.J.s Ultra and Phoenix is tonight at 10 p.m. at Green Lantern (1335 Green Ct., N.W.). $5 cover. Visit greenlanterndc.com for more information.
Saturday, Dec. 14
Arty Queers: The Holiday Edition hosted by Center Arts is today from 11 a.m.-5 p.m. at the D.C. Center (2000 14th St., N.W., Suite 105). The center's monthly indoor LGBTQ art market features original artwork for sale to support the community. Visit thedccenter.org for more information. 
Glam Box hosts Holiday Glamour Shots at Trade (1410 14th St., N.W.) tonight from 5-8 p.m. An evening of retro mall merriment complete with lasers, make up and winter scenery. D.J. Joann Fabrixx spins. For more information, visit Glam Box on Facebook events.
Christmas, Mary! hosted by D.J. Travis Island is at Uproar lounge and restaurant (639 Florida Ave., N.W.) tonight at 10 p.m. All diva videos all night from Mariah and Beyoncé to Ariana. Details on Facebook events.
Avalon Saturdays presents A Naughty XXXmas Party with D.J. Steve Sidewalk tonight at 10 p.m. at Soundcheck (1420 K St., N.W.). $20 general admission tickets and $25 VIP until 10 p.m. Tickets and details on eventbrite.com. 
The Coven's Holi-Slay is tonight at 10 p.m. in the Satellite Room (2047 9th St., N.W.) with a $10 cover for 21 and over. Free admission and one free drink to first 100. More information about the venue at satellitedc.com. 
Sunday, Dec. 15
TranSwap: Fall Edition presented by DCATS and Casa Ruby is today from noon-3 p.m. at The Eaton Hotel (1201 K St., N.W.). Gender nonconforming folks invited to share fall clothes in an affirming environment. Free mending by Sew Queer. More information about the event and donations on the DCATS Facebook page.
Gay Men's Chorus of Washington continues its Holiday Show today at 3 p.m. at the Lincoln Theatre (1215 U St., N.W.). Tickets start at $25 at thelincolndc.com.
Queer Grrrl Movie Night Holigays 2019 is tonight from 7-11 p.m. at Right Proper Brewing Company (624 T St., N.W.). All genders, sexualities and presentations welcome to celebrate queer womxn in film. More information on this event and the venue on Facebook events and rightproperbrewing.com. 
Appalasia, a fusion trio from Pittsburgh, will provide live musical accompaniment to a screening today at 2 p.m. of the silent D.W. Griffith melodrama "Broken Blossoms" (1919), which tells of an outsider named Cheng Huan (Richard Barthelmess), a Buddhist who leaves China and travels West to spread a message of peace. The film has been cited as having a coded/possibly gay hero. Appalasia will perform with erhu (a traditional Chinese instrument), banjo and dulcimer. It's at the Freer Gallery in the National Gallery of Art (1050 Independence Ave.) and is free.
BETTY, a queer band that started in Washington, returns for a show tonight at 7:30 p.m. at City Winery (1350 Okie St., N.W.). They're planning a holiday show that includes "original songs about joy, love, longing, sex, food, heartbreak and the highs and lows of the holidays." The band is Amy Ziff, Elizabeth Ziff and Alyson Palmer. Tickets are $30-45 at citywinery.com. 
Monday, Dec. 16
Queering Up for the Holidays, a poetry reading and open mic event hosted by the Line hotel (1770 Euclid St., N.W.) is tonight from 7-9 p.m. It's presented by OutWrite and co-curated by Marlena Chertock and Dave Ring. Hosted by comic Andi Basto. More information available on OutWrite's Facebook page.
Love is Love LGBT Book Club meets today at 7 p.m. at the Shirlington branch of the Arlington public library (4200 Campbell Ave., Arlington, Va.). Bring your favorite book to share. For ages 18 and up, no registration required. Details at library.arlingtonva.us.
Tuesday, Dec. 17
A holiday mixer hosted by The National Association of Gay and Lesbian Real Estate Professionals is tonight 5:30-7 p.m. at Number Nine (1435 P St., N.W.). The Association is a nonprofit advocating for homeownership and wealth creation for LGBT people. Register for this free event on eventbrite.com.
The End Violence Ki Ki Ball hosted by HIPS is tonight at 6 p.m. at Ziegfeld's Secrets D.C. (1824 Half St., S.W.). Show starts at 7 p.m. with guest host Rayceen Pendarvis. For more information, visit endviolencekikiball.com or hips.org.
The Bi Roundtable Discussion is tonight from 7-8 p.m. at the D.C. Center. Discuss bisexuality and related issues in a private setting. More information available at thedccenter.org. 
Wednesday, Dec. 18
Bookmen D.C., an informal men's gay-literature group meets tonight at 7:30 p.m. at the D.C. Center to discuss "Speak My Language and Other Stories," a gay anthology edited by U.K.-based journalist Torsten Hojer. All are welcome. Visit bookmendc.blogspot.com for more information.
Karaoke Night starts at 9 p.m. tonight at the D.C. Eagle (3701 Benning Rd., N.E.), presented by D&K sounds. More information on this and other events at dceagle.com. 
Queer film director John Waters brings his annual Christmas show to the Birchmere (3701 Mt Vernon Ave., Alexandria) tonight at 7:30 p.m.. Tickets are $55 at birchmere.com.
Thursday, Dec. 19
Artists and Makers Studios 1 Parklawn (11810 Parklawn Dr., Suite 2010, Rockville, Md.) hosts Three Visually Rich Exhibits with viewing hours today from 10 a.m.-4 p.m. Featuring gallery exhibits "Be Still My Life" by Teresa Jarzynski, "May Beauty Follow" by Vladimir Zabavskiy and "Doors of Distinction" by Jenny Nordstrom. All are welcome to this free event. More information at artistsandmakersstudios.com. 
The Lez Be Merry Pre-Christmas Party hosted by Ceo Blade Jones is tonight at 9 p.m. at the Red Lounge (2013 14th St., N.W.). Donate a toy for free entry before 10 p.m. $5 without toy before 11, $10 after all night. Visit redloungebar.com for venue information. Event details on Facebook events.