December 13, 2019 at 12:39 pm EST | by Staff reports
Pepco CEO: 'It's not enough to not discriminate'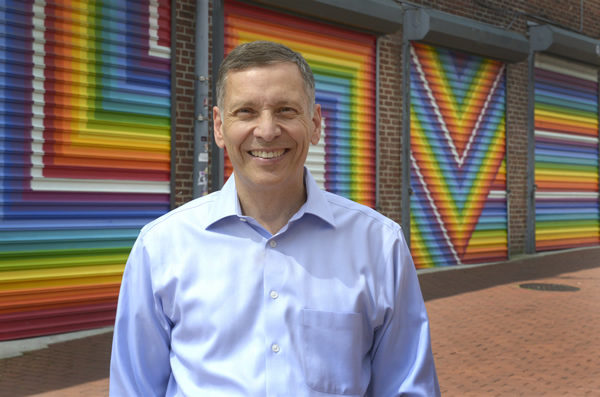 David Velazquez's commitment to building an environment where all were treated equitably began taking shape in 1977, when he was a 20-year-old serving on the Human Relations Commission in Allentown, Pa.
Velazquez, now president and CEO of Pepco Holdings, says a proposed Allentown ordinance banning discrimination on the basis of sexual orientation was under consideration. It did not pass the City Council at that time – or for many years afterward. Velazquez remembers being struck by the negative reaction – not only from the Council, but from some members of the public. It was a feeling he would not forget.
In college and as a young professional, his awareness of, and passion for, inclusion grew.
"I've been in the energy industry for 38 years and I've seen an enormous amount of change," Velazquez says. "I studied engineering at a school outside of Philadelphia. I'll say there was a handful of women in the class and that was it. There were probably even fewer people of color. Then you show up for work, and there is no diversity in your office."
Now, at Pepco and parent company Exelon, the landscape is vastly different and there is an emphasis on making a full scope of opportunities available to everyone." It's not enough to not discriminate, Velazquez emphasizes. "You have to be actively anti-discrimination."
"I've seen us as a company, as an industry, and as a country make huge strides in opening opportunities and valuing diversity," he continues, "Now, we have to drive toward the inclusion piece as well," he says.
"That is a task that is ongoing, not just here, but across the country. How do we make sure that everyone who is here not only feels included, but that they have the same access to opportunities?"
"It's imperative that people can come to work without feeling they have to put on another suit or put on another face. It's so important to us as an organization to get the genuine perspectives of the array of people who work on our teams. If you walk into work and feel like you have to hold back an essential part of yourself, you are stifling your creativity and productivity."
Velazquez says he has seen the impact of bias and discrimination on his own family, which makes it intensely personal to him that no one faces discrimination. "Are we, as leaders in our organizations, creating an environment where someone in the LGBTQ community can feel comfortable being themselves, not feeling there are potential issues in the workplace that would cause them not be open about who they are?" he asks. "It's not just one big thing – there are a hundred small things you need to do to create a supportive and inclusive environment."
"For the last two years Pepco and our Pride employee resource group have been sponsors of the D.C. Pride Parade. In addition to the dozens of employees in Pepco shirts, our trucks were part of the parade as well. A visible presence and support can be very meaningful to employees as well as our customers who care about what we stand for as a company."
"Utility companies perform an essential public service," he says. "Our homes, businesses, and entire communities need electricity to function. Because of our reach, we also have an obligation to be representative of the communities we serve. We serve everybody in the community."
"Washington, D.C., is a tremendously diverse city, the most diverse city I've worked in in my career," Velazquez says. "And that brings tremendous vibrancy and value to the community – such a richness. I feel fortunate to live and work here. We are seeing that same vibrancy, creativity, richness, and value reflected in our workforce as well."
"The commitment and involvement that Pepco has in the community, I'd stand up against any organization in the District of Columbia," he says. "Everybody here feels that responsibility."