'Mrs. Maisel' inspires us to resist injustice
New season of hit show highlights racism, sexism in early 1960s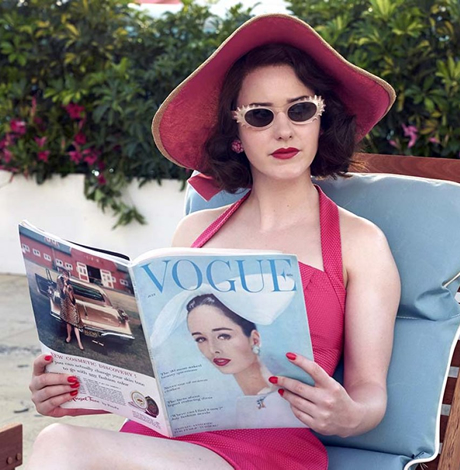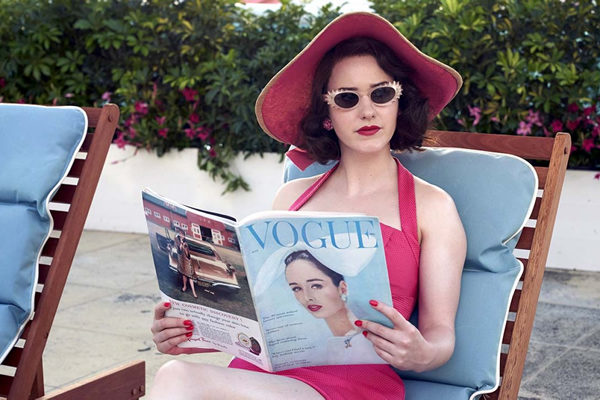 My newest crush is a gorgeous rose petal pink sun hat!
Recently, I first eyed the object of my affections. It was worn by Miriam "Midge" Maisel as she lounges by the pool in Miami. Do I need to say that the hat perfectly matches her bathing suit and beach shoes?
Aficionados, rejoice! On Dec. 6, "The Marvelous Mrs. Maisel" season three began streaming on Amazon Prime. The show was just nominated for a Golden Globe for Best TV Series, Musical or Comedy. At times, this show featuring a jilted New York City, mid-century housewife turned stand-up comic is vexing. Its world is so privileged!
Still, I find myself as addicted to "Mrs. Maisel" as a movie addict is to popcorn. Why am I stuck on this show? Because it combines the style of "Mad Men" (Sinatra! Gorgeous costumes!) with jazz, Lenny Bruce and proto-feminism.
If you haven't entered the Maiselverse: Miriam, a.k.a. Midge, Maisel is a 1950s housewife. She's living a comfortable life in Manhattan with her husband Joel and their children. Joel flops when he tries his hand at stand-up comedy. But, despite this, everything's fine.
Until, that is, Joel cheats on her. Most of us in Midge's shoes would get drunk with our buds. Not Midge.
She goes to a Greenwich Village comedy club. She's never done stand-up before. But that's no problem for her. Leaping to the stage, telling jokes about Joel, going topless, getting arrested – Midge becomes Mrs. Maisel, the new comic sensation. In 1958, a woman doing comedy about her own life was almost unheard of – revolutionary!
Susie (Alex Borstein), impressed by Midge's talent, becomes her manager. Along the way, Joel becomes less of a jerk and a more loving ex. Midge breaks off her engagement with her boyfriend Ben when she gets an opportunity to go on tour opening for the popular African-American singer Shy Baldwin (Leroy McClain).
In its current season, Midge and Susie go on tour with Shy – going from Las Vegas to Miami to Harlem. They're moving from 1959 into the early 1960s. It's "the 60s, man!" Things are changing! We're in the JFK era! Lenny Bruce and Mrs. Maisel talk about "smoking weed" on a TV late night show. Midge refuses to do an ad for the (then) emerging anti-feminist, anti-queer, right-winger Phyllis Schlafly. (Passing up some needed bucks to do this.)
Yet, as always with "Mrs. Maisel," many things haven't changed. The sexism and racism shown in the show are still with us – even if in more subtle forms. Men are given a chance to make mistakes, Mrs. Maisel says in one of her comedy sets. "Why isn't a woman allowed to fail," she asks.
"I can't stay here!" Shy says to Midge when she says she'll get something for him from his room in "their hotel" in Miami. "This is the South!"
Though we never see Susie with another queer women or at a gay bar, this show is queer in its DNA. There's Jane Lynch as the imperious Sophie, who Susie's been suckered into managing. Wynda Sykes appears as the great "Moms" Mabley. Midge remains friends with Shy after he tells her he's gay. (Given the era, Shy has to be in the closet.)
Still, I can't help wishing to see more of Susie's queerness and back story. Given the time the show's set in, I don't expect her to be out to anyone – even Midge (with whom she's formed a Thelma and Louise types woromance.) Yet, couldn't we see Susie having a beer in a dyke bar?
Out of the blue, Susie tells Midge that she has a law degree. Nothing more is said about it. Like Midge, I wondered: What?
Despite those caveats, as I've said in the Blade before, "Mrs. Maisel" inspires us to resist injustice. For fuel for resistance and mid-century glitz and glam, check out "The Marvelous Mrs. Maisel."
Kathi Wolfe, a writer and a poet, is a regular contributor to the Blade.
Where does wrongful detention of Brittney Griner go from here?
She will inevitably be labeled a hostage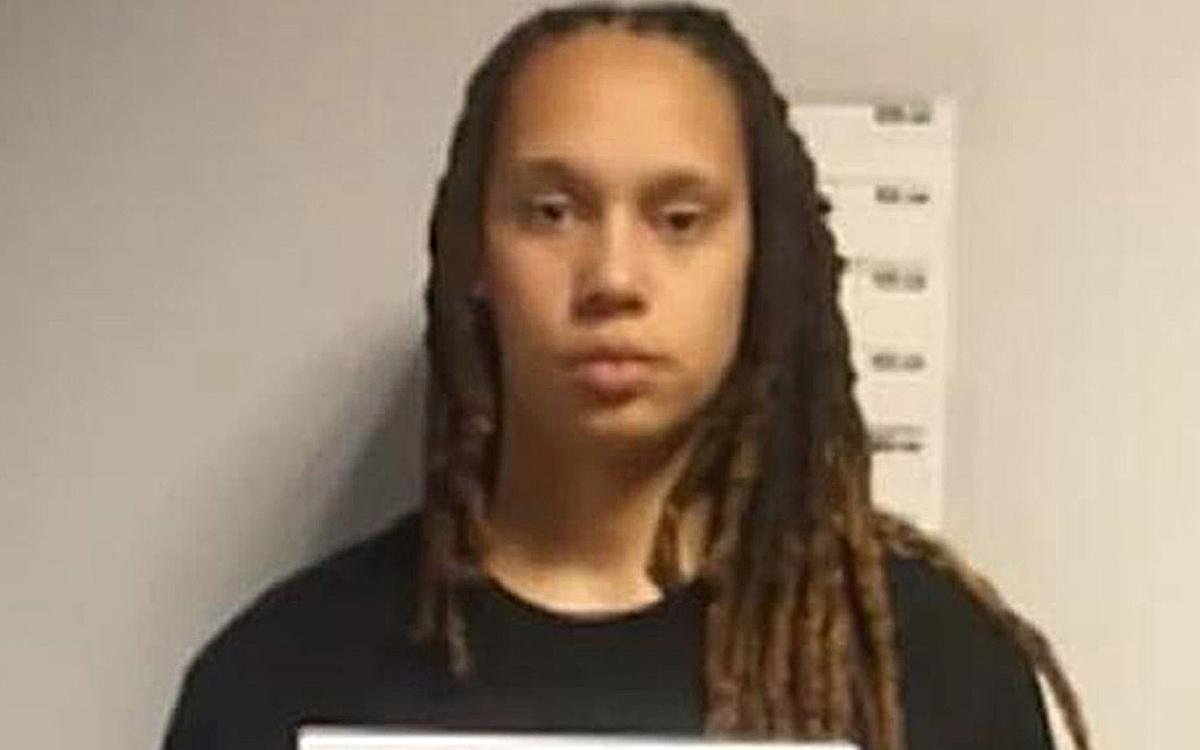 It seems like years rather than weeks ago that American political prisoner, Trevor Reed, was released from Russia in a prisoner swap. It also seems like years since an American citizen, basketball superstar Brittney Griner, was taken into custody in Moscow's Sheremetyevo airport for allegedly having hashish oil in her possession.
We now know what many of us believed all along – that Brittney Griner was, in the far too late proclamation by the U.S. government, "wrongfully detained." In diplomacy-speak, wrongfully detained is synonymous with politically detained, which is super close to what will soon enough inevitably happen – calling Brittney Griner a hostage.
Since the beginning of Griner's detention, I have done dozens of print, radio, TV, and related interviews, and I have a pretty clear view of how and why we got here.
As I wrote around six weeks ago, if we read between the lines of what's being said in traditional and social media, we can extract three key reasons why the Griner situation isn't getting the attention that it should be and would be if it was a different athlete.
The first reason is that Brittney Griner is not a terribly high-profile athlete.
This is patently untrue. As I have been commenting from the minute we learned that she was taken into custody by the Russians, Griner was absolutely the highest-profile American athlete that Russia could have taken into custody as they were preparing for their brutal invasion of Ukraine.
The only other high-profile athletes playing in Russia or transiting through at that time were the very few American players in Russia's top hockey league, the KHL. None are superstars in their sport, as Griner is.
The second argument for why Griner isn't getting the attention she should be is that she is LGBTQ.
I have argued that this is a reasonably good hypothesis. It just seems that a straight athlete would be getting a lot more attention and public sympathy than Griner has, in part, yet not in full, because of her sexual orientation. That's a remarkably harsh position to have to take in 2022, yet it's clear that Griner doesn't fit the mold of what many Americans see as that all-American athlete. That one's sexual or gender orientation should drive the American public's level of sympathy for one of their own top athletes is a shame, but here we are.
The third and most commonly cited reason for Brittany Griner getting less attention than another athlete in a similar situation is that she's Black.
This argument holds little weight with me. Yes, it makes sense that in comparison to a high-profile white athlete, some people are simply going to care less about a Black athlete. Again, that's a harsh analysis, yet not unaligned with many things going on in the nation today.
But I think this is a reductive argument that crumbles under the weight of the analogy that I usually use during TV and radio broadcasts about the Griner case – and that is, what if this was Kyrie Irving?
I like to use Kyrie Irving as an analogy because he is a highly controversial Black athlete. Obviously, NBA players don't have to have second jobs in places like Russia, Turkey, and China, to make ends meet, as the WNBA women do. But just imagine that Kyrie Irving was traveling alone through Moscow airport. If Irving had been taken into custody by the Russians, I can guarantee that this would be front-page news not just in the sports section but on the front page of all significant papers practically every day. That simply hasn't been the case with Brittney Griner.
Every day, I am asked where this goes from here. With Griner's May 19 hearing delayed "one month" (though at the time of writing, no date has been set), I remained convinced of two things: that this goes to a worse place than we are now and that it progresses painfully slowly.
As to the first point, to maximize leverage over the United States, it's likely that Griner will end up somewhere like a Russian labor camp before she ever steps back into the United States. While Russia does not follow the Rule of Law, it would be neither legally nor politically expedient to just hold Griner in a Moscow jail or prison indefinitely. They need to make her situation worse to turn up the urgency of the case for the American government.
But this indeed won't happen overnight. As I've also been saying all along, the next hearing date will also be delayed, OR we will learn through a TASS Russian media release that Griner was tried, found guilty of all charges, and sentenced (see labor camp, above).
As to what each of us can do, my advice remains the same: Keep talking about it. Make this Brittney as viral as Britney Spears was a year ago. Just as Britney Spears' freedom from her conservatorship was turbo-charged by the #FreeBritney hashtag, let's #FreeBrittney now.
This is significantly less trite than it sounds. There is no indication that the American government doesn't want you to forget about Brittney Griner. As former hostage Jason Rezaian discussed on an excellent recent Washington Post podcast, he always "calls BS" on those parties, saying we should keep detentions such as Griner's out of the public spotlight. He advocates being as loud as we can be on this, which is why I keep doing interviews on this issue as much as possible.
Ultimately, Brittney Griner will be a political prisoner until the United States and Russia can decide, in crass basketball terms, on a fair player trade. On Friday, we learned that the two sides might actually be in discussions now for a trade involving Griner for notorious convicted arms trafficker Viktor Bout, aka the "Merchant of Death."
Unless this can re-enter and remain in the public spotlight, along with any pressure on the government, Britney Griner will not get the treatment she deserves as one of the greatest basketball players of her generation. That the massive disparity between how NBA and WNBA players are compensated laid the foundation for her to be in this position is the harsh reality these leagues face today. Yet it pales compared to the uncertain reality Griner faces today in a Moscow jail.
A Pulitzer Prize-nominated writer, Aron Solomon, JD, is the chief legal analyst for Today's Esquire. He has taught entrepreneurship at McGill University and the University of Pennsylvania, and was elected to Fastcase 50, recognizing the top 50 legal innovators in the world.
Leave no one behind: Building an LGBTQ+ movement for all
A just society is only achievable by investing in dignity of the marginalized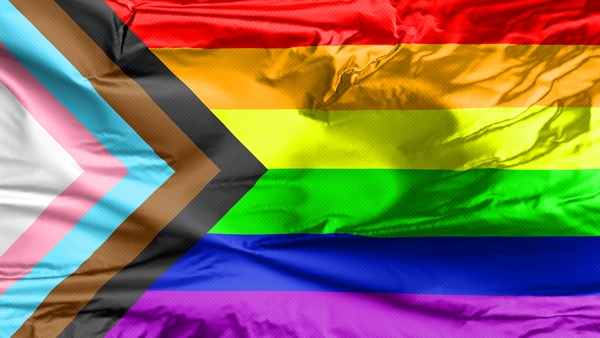 Despite the expansion of LGBTQ+ civil rights and liberties in D.C., some of which we proudly attribute to GLAA's stalwart activism for the past 51 years, the most vulnerable members of our community continue to suffer from poverty, homelessness, criminalization, discrimination, social isolation, and preventable death. A jaw-dropping 40% of homeless youth in the U.S. identify as LGBTQ+, LGBTQ+ people experience hunger at twice the rate of straight people, and right here in D.C., the Office of Human Rights reports that employers are more likely to interview a less-qualified cisgender job applicant than a more-qualified transgender applicant.
So for our 2022 candidate ratings, GLAA decided to emphasize that racial and economic justice are LGBTQ+ justice issues. While we recognize the importance of openly LGBTQ+ candidates, we know one's identity does not indicate where they stand on critical issues. Something many of us have learned the hard way, and something GLAA leadership recognizes not championing sooner as a mistake. What matters most is a candidate's demonstrated record and vision to support the LGBTQ+ community in its entirety.
It is not enough for candidates to respond only to the needs of those who historically have held the most power in the LGBTQ+ community, particularly white cisgender gay men, in order to tout support of the entire community. The LGBTQ+ community is so many different people, and it is time we push candidates to consider and address us in our entirety. For too long, many LGBTQ+ people have felt rejected and betrayed by our community's movement priorities, narratives about what our community stands for, and decisions on who is valued and who is selected to represent or lead us. And, while GLAA understands no one politician or organization can erase these community divides, we aim to be intentional in our approach to dismantle that which stands in our entire community's way toward liberation. That is why, in 2022 we decided to rate candidates on their responses and records of support on issues that impact the most marginalized members of the LGBTQ+ community. None of us is free until all of us are free.
Throughout GLAA's history we have focused on securing LGBTQ+ rights, which have mostly strengthened the legal protections of people privileged enough to take advantage of them. GLAA decided to focus the Leave No One Behind: 2022 Election Guide and questionnaire on racial and economic justice with an LGBTQ+ lens. We did this to build on our victories, such as successfully advocating for the defunding of the Metropolitan Police Department's vice squad in the 1970s, and to learn from our mistakes.
It is our belief that a just, peaceful, and vibrant society is only achievable by actively investing in the security and dignity of the poor and marginalized members of all our communities. Our questionnaire intentionally acts in solidarity with D.C. anti-poverty, anti-stigma, and anti-overdose campaigns, which are largely led by trans and queer people of color.
Ratings are on a scale of +/-10 points: yes/no responses on questionnaire (+/-2); substance of response (+/-4); and candidate's public record (+/-4). Candidates earned partial credit for the yes/no category if they partially agreed with the question. Four issues received more than 91% agreement: increasing the affordable housing stock for the poorest residents, housing people using government funded vouchers, fully funding the Office of Human Rights, and better oversight to improve conditions in the DC Jail.
Three issues received 70-79% candidates' support, and over 90% when including candidates who issued partial support: Repealing the sub-minimum wage, decriminalization of drug use, and reducing the population of D.C. jail by 30%.
Finally, the least supported policies were decriminalization of consensual sex work and divesting from the Metropolitan Police Department and investing in violence prevention and recidivism prevention programs. Even still, there was remarkable consensus: over 2/3 or 66% of candidates who issued total or partial support.
We are encouraged by the remarkable level of consensus on all of our issues, signaling that D.C. is ready for transformative change that at its core addresses the District's current poverty, unaffordable housing, community and police-based violence, and overdose crises.
GLAA is excited to see more LGBTQ+ people on ballots. More exciting, however, is the number of politicians with fully realized and integrated LGBTQ+ policies in their platforms. Policies that extend across race and class lines. GLAA firmly believes all people, regardless of sexual orientation or gender identity, can be stewards of LGBTQ+ liberation. It is our hope that readers find these ratings not as endorsements, but as a starting point to imagine what is possible if local officials are guided by D.C. residents to use their elected power to create new possibilities that leave no one behind.
This opinion piece was signed by the 2022 Gay and Lesbian Activists Alliance board of directors.
GLAA has lost its way and should close
Their ratings no longer make an iota of difference in an election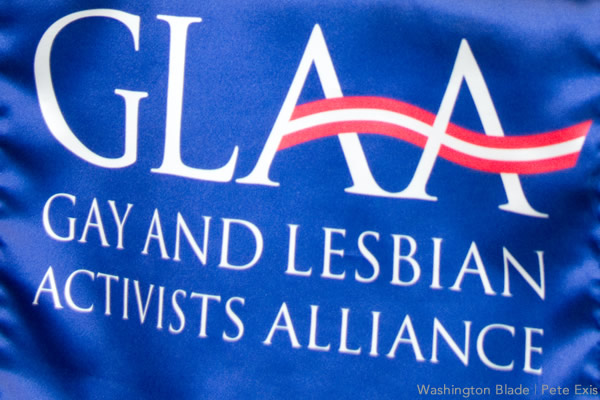 The Gay and Lesbian Activists Alliance (GLAA), once a respected organization, has now lost its way. It once represented all the members of the LGBTQ+ community, clearly no longer the case, as one can tell based on their questionnaire and ratings. They now represent only the far left in the community and are seeking to represent more than LGBTQ+ people as the statement from their current president suggests. That is not the role of GLAA.
One of the questions in this year's questionnaire that candidates were asked to respond to is: "Do you support divesting from the Metropolitan Police Department (MPD) to further invest in vital programs, including anti-poverty, violence prevention, crisis intervention, and reentry?" If you didn't say yes, you lost points. This shows how out of touch they are as the DC Council just voted unanimously, on a first vote, to raise the budget of the MPD. The approved budget also includes increased funding for other vital programs. There's no indication GLAA ever spoke to Council members on this issue.
Its website lists five officers, all men, with a blurb on each. The one for the president, in addition to listing past and current employment, says, "When he is not organizing, he loves asking people about their Myers Briggs Type (he is ENFP, for the record), doing gay crimes (the basics like drugs and public sex), having Spicy Vanilla sex, dancing to hot beats on the dance floor, practicing vulnerability, plotting revolution against capitalism and other forms of oppression." He is entitled to his views. But I question how his leading the GLAA represents the broader LGBTQ+ community.
Over the years I've had issues with some of what GLAA has done and some of the issues they focused on. But the organization always represented the entire spectrum of the LGBTQ+ community in their questionnaire. Candidates getting a rating from the organization could feel it represented a wide range of opinion in the community. I would hope no candidate tries to pawn the current ratings off as any kind of support from the broader LGBTQ + community.
In the past you always knew their officers, including Rick Rosendall, Bob Summersgill and Jeff Coudriet among others, were involved with D.C. government and knew the issues in-depth. They knew the candidates. Responding to their questionnaire over the years was always interesting. Rick often was the one who spent hours drafting the questions. I always wondered why it was never enough to say yes you agree with their premise. Instead, you had to say it in hundreds, even thousands, of words to earn points. I know as I have filled out questionnaires for many candidates.
Today their website lists nine project areas, none with anything accomplished since 2016. The blog has nothing on any recent budget issues or legislation pertaining to the LGBTQ+ community, only information about the questionnaire. They claim to lobby the Council and monitor government agencies, but there is no indication of any meetings or testimony since 2017.
We can thank GLAA for the fact that today no politician can win office in D.C. without being supportive of the LGBTQ community. However, today their ratings no longer make an iota of difference in an election. Since this is now the only thing they do it's time to close up shop. We have moved past the time in D.C. when a small number of people can sit in a room rating candidates they don't know, on issues that don't represent the community they are supposed to be representing.
So personally, I say thank you to all the people who worked hard over many years for GLAA to help move the LGBTQ community forward. I recognize there is much work still to be done but GLAA is not the organization to do it. We must work to ensure economic and civil justice for all members of our community; health equity for transgender persons; senior housing for our community; and employment opportunities for all, among other issues. But there are other LGBTQ organizations, and community organizations, doing these things better and the few members GLAA might still have should be directed to those other organizations.
If as their website claims they are planning an anniversary celebration, it should be one to honor all the people who in the past 50 years of the organization, worked hard and were successful in making my life and the lives of so many LGBTQ people in the District of Columbia and around the nation better. That would be an exciting way to say goodbye and celebrate the organization whose time it is to close.
Peter Rosenstein is a longtime LGBTQ rights and Democratic Party activist. He writes regularly for the Blade.