December 21, 2019 at 8:37 pm EST | by Mark Lee
Scrooges pretending to be Santas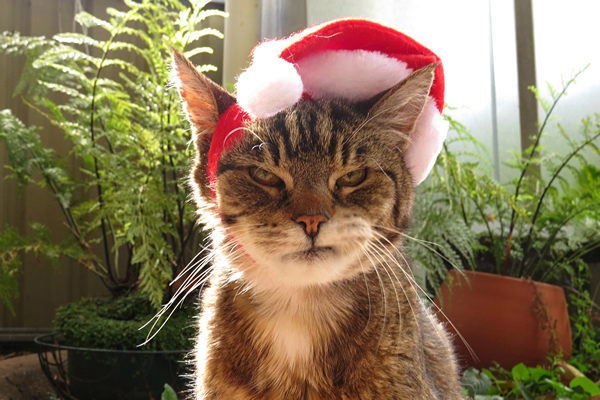 Small business owners in cities across the country are frustrated with finding lumps of coal dropped in their Christmas stockings by politicians.
It's no longer only entrepreneurs and enterprise operators angered by the carbonized deposits. Low-and-moderate income urban and suburban residents, who are most affected, confront worsening economic conditions due to the actions of governments.
Politicians pretending to be Santa while really just Scrooge are to blame.
The edicts of interventionist liberals, and the much scarier plans of further-left progressives, produce a myriad of negative implications in major cities but also the neighborhoods – and people – within them. It's the problem plaguing the plethora of Democratic presidential contenders arguing "magic money" tax-and-spend "free stuff" policies and fueling fears they are unelectable.
Whether rising consumer prices caused by massive new wage and benefit mandates, regulatory requirements and operating restrictions, or hyper-micro interferences in the conduct of commerce, elected officials are pushing the cost of living for those most unable to absorb the increases to levels out of reach. Under the guise, and all-too-frequently the disguise, of claiming to "help" those most in need, their actions produce the opposite result, even if blissfully unintended or uninformed.
It's not only purses and wallets emptying out more quickly because of higher prices for household goods and essential items necessary for everyday survival. Those not earning wads of cash at high-paying jobs and indulging in a stop for scones and lattes on the way to the office each day may have forgotten it, but many of their cohabitants find it an extravagance to enjoy even a modest meal outside of home.
When government picks winners and losers among citizens, and accelerates the cost crisis for all but the wealthier, those most in need never get ahead.
Small businesses and moderate-sized companies are the biggest job creators and are hit the hardest by the constant layering-on of a never-ending stream of marketplace commands by those who'd be lucky to balance a business spreadsheet if their life depended on it. Harmed are those most in need and seeking opportunity.
That's why a new initiative announced in New York City this week by the Manhattan Chamber of Commerce is instructive. In a newspaper op-ed, Chamber President Jessica Walker declared that the small- and medium-sized businesses the group represents are at a "breaking point" as officials add on more and more regulations.
The Chamber cautions that "the value proposition of starting and maintaining a business in New York City is dwindling." Citing the fact smaller enterprise is the primary source of jobs in the city, she details the ways those at city hall and the state capitol are crippling businesses.
"Local government is putting out a dizzying array of problematic legislative proposals without considering the severe implications that they pose for employers," Walker wrote. It's a warning that other organizations, including the NYC Hospitality Alliance and groups representing retail shops and neighborhood stores, have been issuing with heightened urgency in recent months.
The organization is calling on elected officials to take the following actions:
• Conduct 'town hall' meetings with small and middle-market business owners to directly hear the challenges they face;
• Create a previously promised Small Business Advisory Board to generate initiatives that would eliminate operating burdens on local businesses;
• Require that all legislation be accompanied by a business impact statement and economic data before a proposal can be considered;
• Impose a moratorium on new regulations and laws until these requirements are in place and the cumulative effect of what business operators already confront is understood; and,
• Reduce the costs of doing business by evaluating existing government and independent reports on how to best do so.
Instead of being Christmas curmudgeons, politicians should leave more than cookie crumbs out for you-know-who.
Mark Lee is a long-time entrepreneur and community business advocate. Follow on Twitter: @MarkLeeDC. Reach him at OurBusinessMatters@gmail.com.