Rare piece of LGBTQ history turns up on Google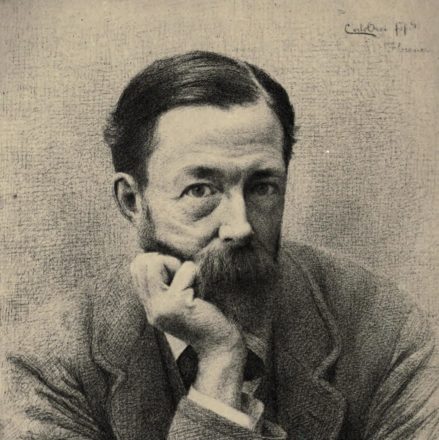 Researchers at Baltimore's Johns Hopkins University found themselves the beneficiaries of a lucky twist of fate when a simple Google search led them to a rare document credited with helping to lay the foundation for the gay rights movement.
Written in 1873 by English poet and historian John Addington Symonds, "A Problem in Greek Ethics" was an essay questioning why Western culture, which had modeled itself on that of classical Greece, did not embrace and accept homosexuality as the ancient Greeks had done. Fearing that a work promoting the morality of same-sex relations – which were deemed a criminal offense in 19th century England – might potentially lead to his imprisonment, Symonds had only 10 copies printed in an effort to keep it from falling into the wrong hands. Of these, five had been thought to have survived, now in the collections of libraries in the UK and US.
According to the Baltimore Sun, that assumption was abruptly proven wrong when Gabrielle Dean, a curator at Johns Hopkins, was doing research for an upcoming exhibit called "Queer Connections: The Library of John Addington Symonds."
"I was trying to verify the authenticity of Symonds' handwriting by comparing the example we had to samples of his handwriting in other books," she said. "I Googled 'John Addington Symonds' handwriting' and one of the hits was a brand-new listing for 'A Problem in Greek Ethics' from a rare book dealer."
She shared the information with Shane Butler, director of the university's Classics Research Lab, and the two obtained approval to purchase the book for an undisclosed price.
Butler said, "I was blown away when Gabrielle showed me the listing… The odds of coming across something so incredibly rare are practically zero."
The find had a personal significance for Butler, who has interested in Symonds since he found a reprint of "A Problem in Greek Ethics" in a used bookstore as an undergraduate at Duke University in the early 1990s.
"I was a young gay man who was just out of the closet and I was a classics major," he said. "Here was a book about how homosexuality was celebrated in ancient Greece and Rome. I had to have it."
Symonds was himself attracted to men, but like most gay men of his era lived a closeted life, with a wife and four children – though his sexual orientation was, at least late in his life, something of an "open secret." Though his name is mostly familiar today only with literary scholars, he was well-known in his time, counting such literary figures as Walt Whitman and Robert Louis Stevenson in his circle of acquaintances, and his writings in "A Problem in Greek Ethics" seem to have influenced Oscar Wilde in his defense while on trial for "gross indecency."
Butler says, "Even if Symonds was forgotten after he died, his essay wasn't. Pirated copies were passed hand to hand and read throughout the 20th century. The essay has been enormously influential in the struggle for gay rights."
"There's something sacred about a book like this," he adds, "especially for queer students and gay faculty like myself. Just knowing that it's there and being able to hold it and turn its pages is incredibly moving."
The newly-discovered copy was originally given by Symonds to British scholar and explorer Sir Richard Burton; it then spent more than a century traveling between private collections before Dean's fortuitous find, and is now on public display for the first time as the centerpiece of the "Queer Connections" exhibit at Johns Hopkins' Eisenhower Library, which continues through March 13.
2021 Best of LGBTQ DC Readers' Choice Award Finalist Voting
Vote for your favorite finalist in our 2021 Best of LGBTQ DC categories through October 3rd.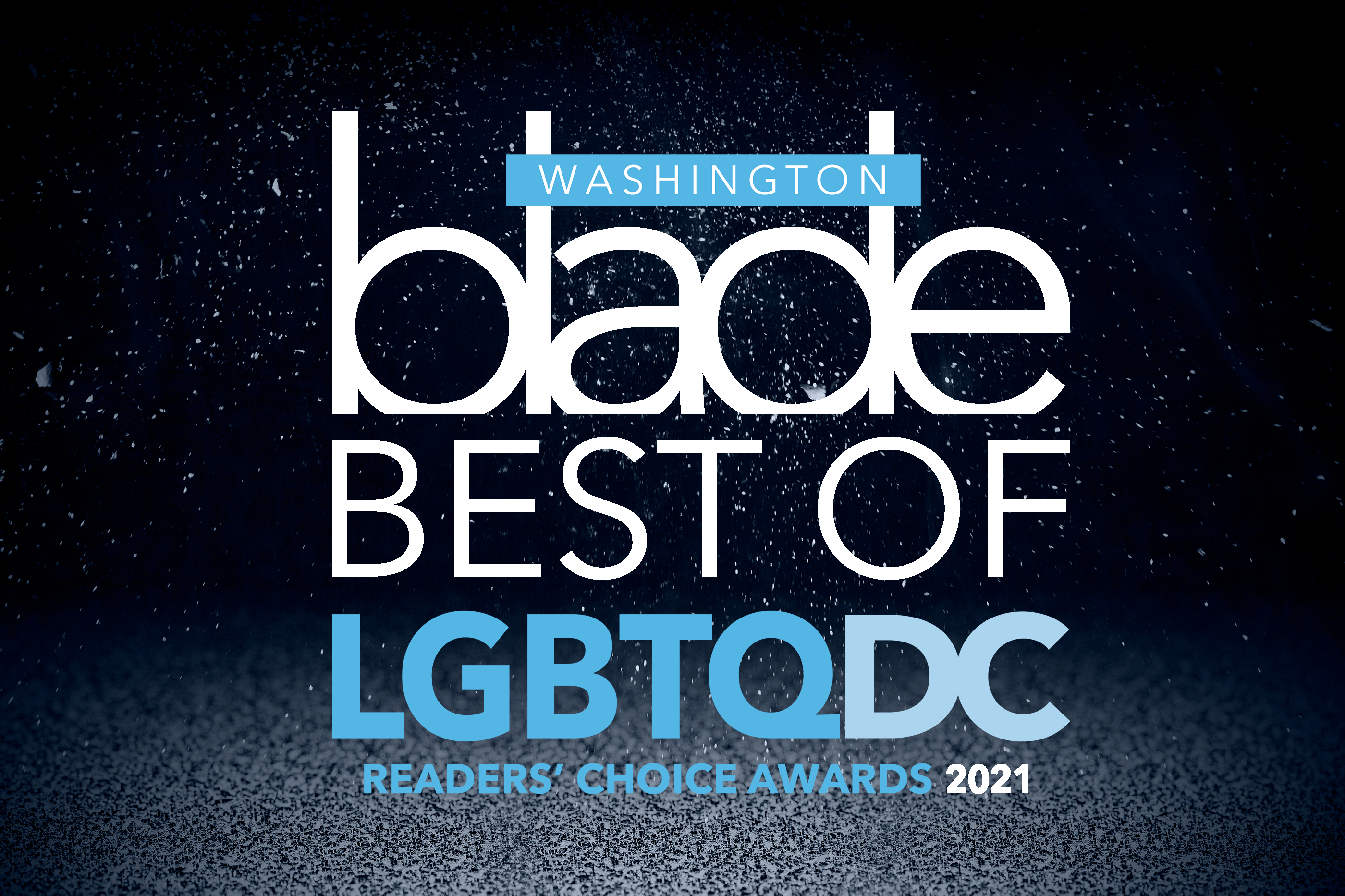 It is Decision 2021! You nominated and now we have our Top 5 finalists. Vote for your favorites in our 2021 Best of LGBTQ DC categories through October 3rd. Our 2021 Best of LGBTQ DC will be announced at the Best of LGBTQ DC Awards Party on October 21st and our special issue will come out on Friday, October 22nd.
Thank you to our sponsors: ABSOLUT, PEPCO, Washington Regional Transplant Community.
Vote below or by clicking HERE.
PHOTOS: Pride Night OUT
Team DC joins NFL for pro-LGBTQ event at FedEx Field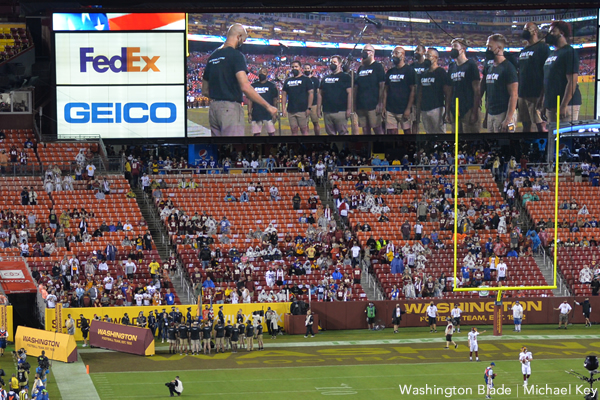 The LGBTQ sports organization Team DC partnered with the National Football League for Pride Night OUT at FedEx Field on Sept. 16. The Gay Men's Chorus of Washington sang on the field and the D.C. Different Drummers performed in a pre-game show for attendees. Washington Football Team edged out the New York Giants 30-29.
(Washington Blade photos by Michael Key)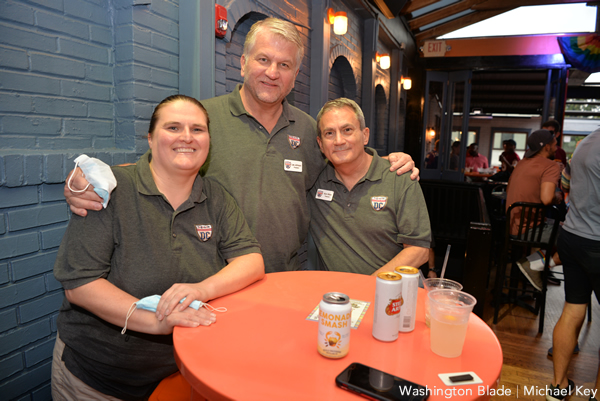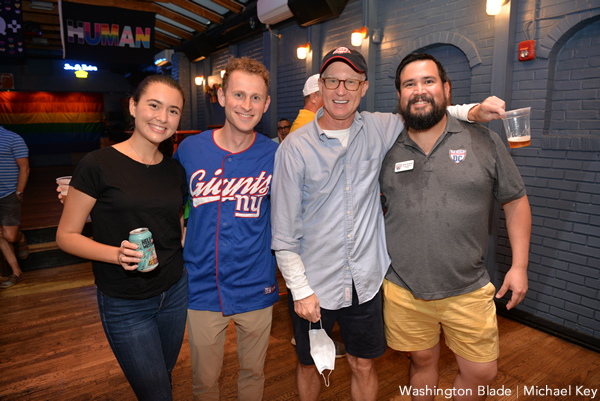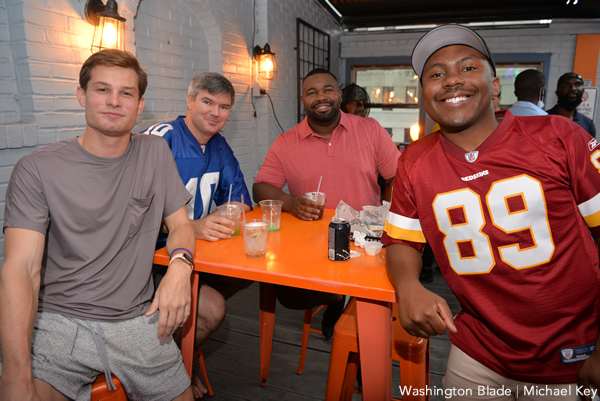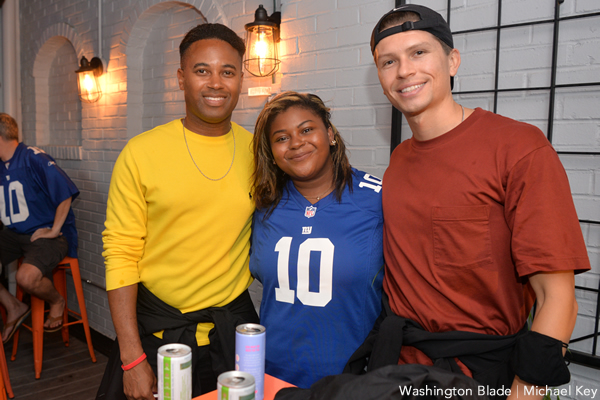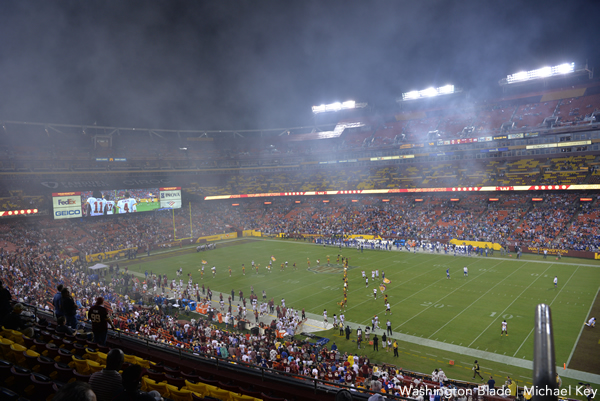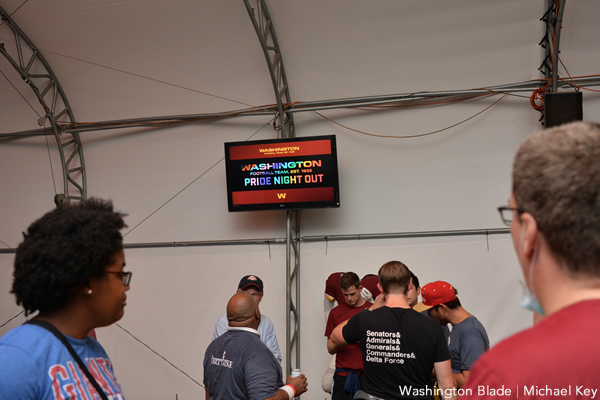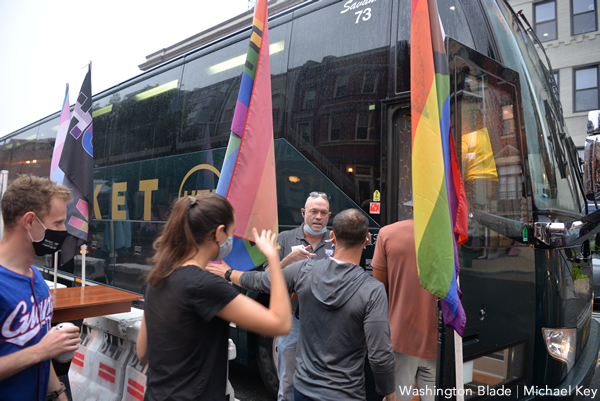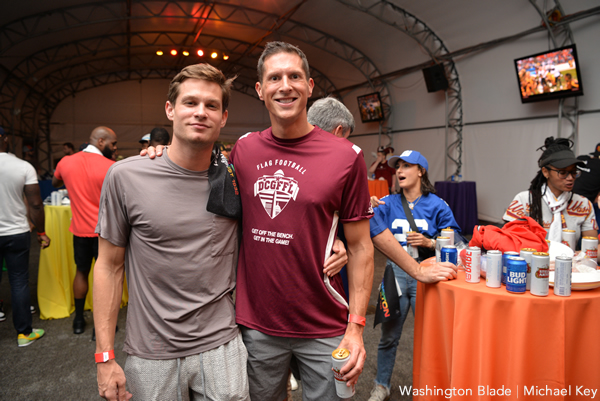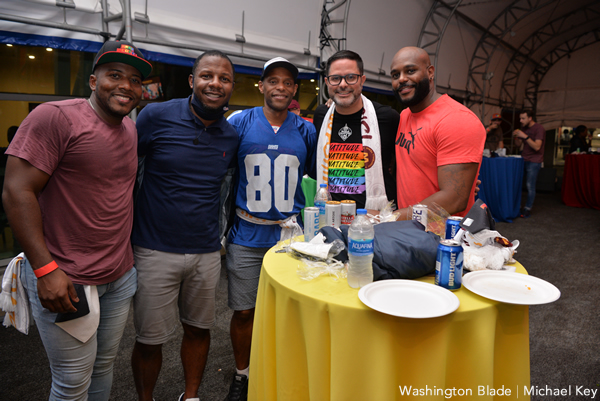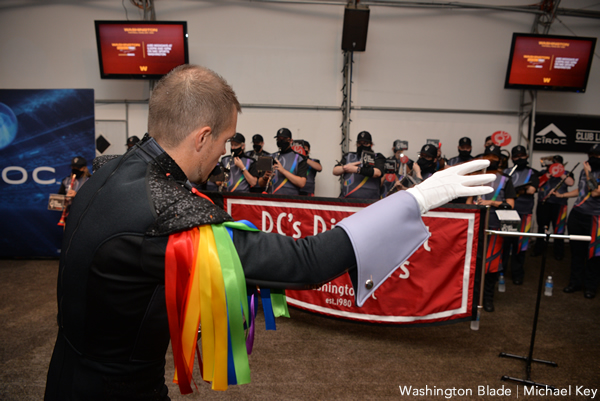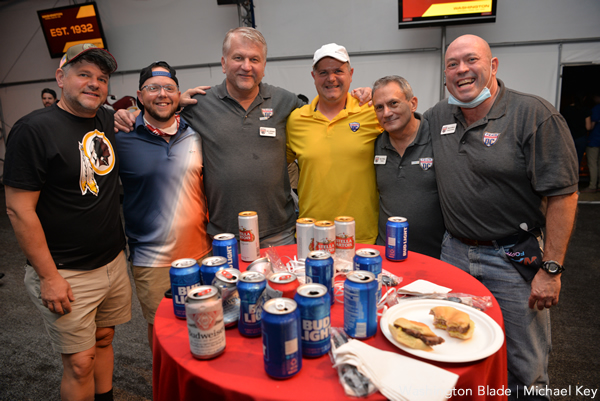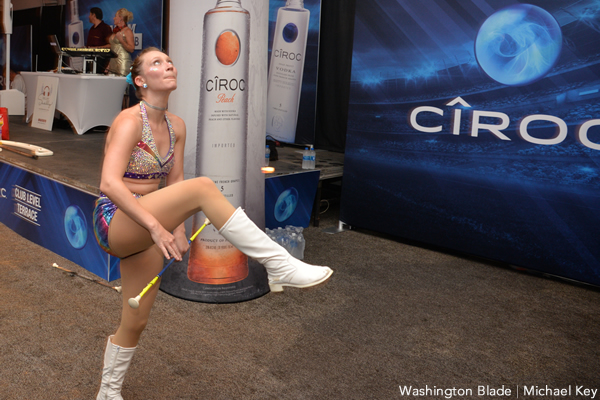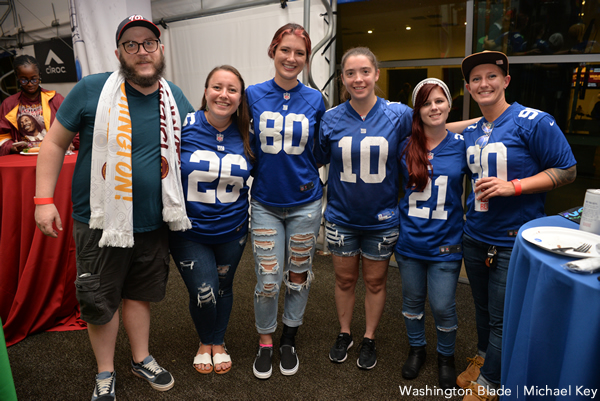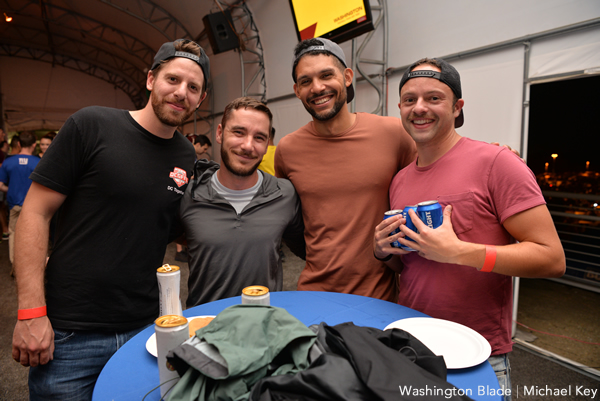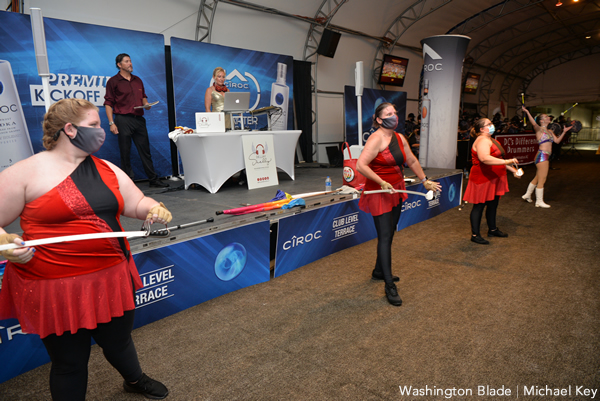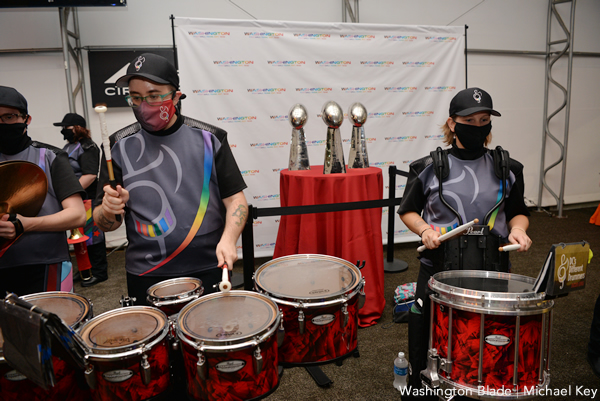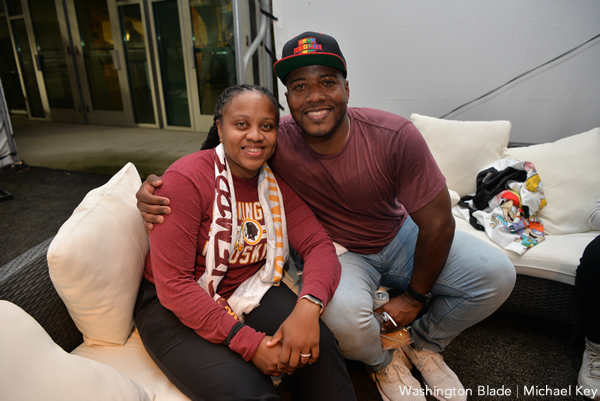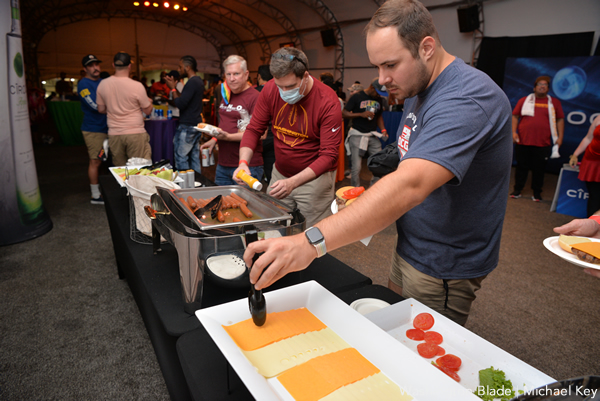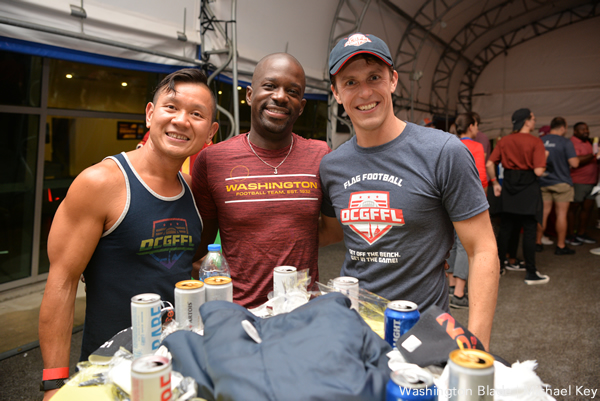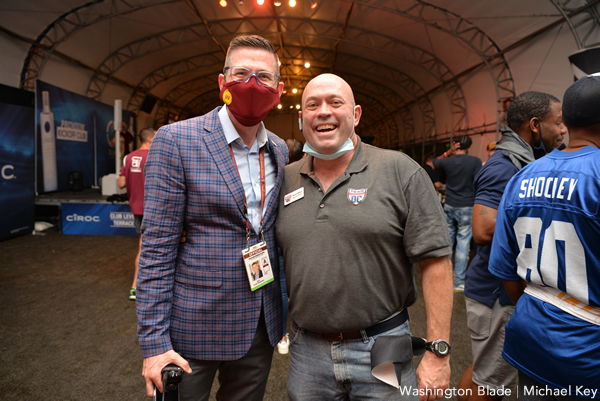 RuPaul makes Emmy history with 11 wins, most ever for a Black artist
Ru did not make mention of the history-making win- instead thanking the Academy, Viacom and CBS and "all of you gorgeous people here tonight"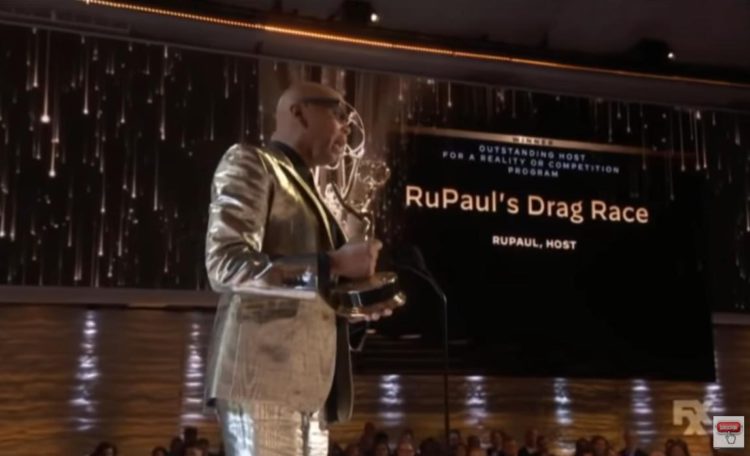 LOS ANGELES – In a first for the Academy of Television Arts & Sciences since it began the Primetime Emmy Awards January 25, 1949, the iconic drag performer and host of RuPaul's Drag Race, RuPaul broke the record for the most wins by a Black entertainer with 11 wins at the 73rd annual awards ceremony Sunday night.
RuPaul bested the previous record holder, cinematographer Donald A. Morgan, who was also nominated but did not win in his category for his work on sitcoms "The Upshaws," "The Conners" and "Last Man Standing."
RuPaul is now the most-decorated Black artist since the #Emmys began in 1949.

166 queens on Drag Race over 12 years. 11 personal awards. That's herstory. pic.twitter.com/12UMaTnyID

— Joey Nolfi (@joeynolfi) September 20, 2021
🚨Historic moment🚨 @rupaul is the most-decorated Black artist at the #Emmys – EVER! Congrats to @RuPaulsDragRace on your win for Outstanding Competition Program! pic.twitter.com/BOVhZj1u7C

— Human Rights Campaign (@HRC) September 20, 2021
The Hollywood Reporter noted, "VH1's RuPaul's Drag Race won a trophy for outstanding competition program at tonight's telecast, a victory that gives RuPaul an 11th Emmy and solidifies his place as the most decorated Black artist in Emmy Awards history.
During the show's acceptance speech, Ru did not make mention of the history-making win. Instead, he thanked the Academy, Viacom and CBS and "all of you gorgeous people here tonight."
"Really thanks to all of our lovely children on our show from around the world," he continued. "You know, they are so gracious to tell their stories of courage and how to navigate this difficult life [that was more difficult this year]. This is for you and for you kids out there watching. Come to Mama Ru."