Rare piece of LGBTQ history turns up on Google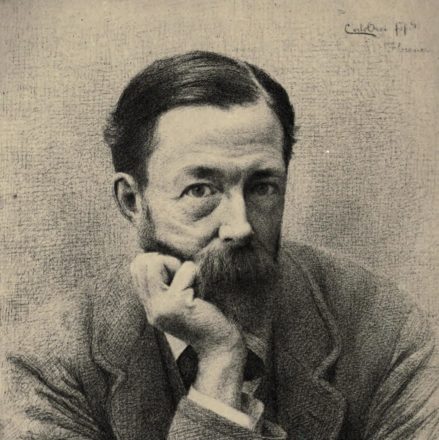 Researchers at Baltimore's Johns Hopkins University found themselves the beneficiaries of a lucky twist of fate when a simple Google search led them to a rare document credited with helping to lay the foundation for the gay rights movement.
Written in 1873 by English poet and historian John Addington Symonds, "A Problem in Greek Ethics" was an essay questioning why Western culture, which had modeled itself on that of classical Greece, did not embrace and accept homosexuality as the ancient Greeks had done. Fearing that a work promoting the morality of same-sex relations – which were deemed a criminal offense in 19th century England – might potentially lead to his imprisonment, Symonds had only 10 copies printed in an effort to keep it from falling into the wrong hands. Of these, five had been thought to have survived, now in the collections of libraries in the UK and US.
According to the Baltimore Sun, that assumption was abruptly proven wrong when Gabrielle Dean, a curator at Johns Hopkins, was doing research for an upcoming exhibit called "Queer Connections: The Library of John Addington Symonds."
"I was trying to verify the authenticity of Symonds' handwriting by comparing the example we had to samples of his handwriting in other books," she said. "I Googled 'John Addington Symonds' handwriting' and one of the hits was a brand-new listing for 'A Problem in Greek Ethics' from a rare book dealer."
She shared the information with Shane Butler, director of the university's Classics Research Lab, and the two obtained approval to purchase the book for an undisclosed price.
Butler said, "I was blown away when Gabrielle showed me the listing… The odds of coming across something so incredibly rare are practically zero."
The find had a personal significance for Butler, who has interested in Symonds since he found a reprint of "A Problem in Greek Ethics" in a used bookstore as an undergraduate at Duke University in the early 1990s.
"I was a young gay man who was just out of the closet and I was a classics major," he said. "Here was a book about how homosexuality was celebrated in ancient Greece and Rome. I had to have it."
Symonds was himself attracted to men, but like most gay men of his era lived a closeted life, with a wife and four children – though his sexual orientation was, at least late in his life, something of an "open secret." Though his name is mostly familiar today only with literary scholars, he was well-known in his time, counting such literary figures as Walt Whitman and Robert Louis Stevenson in his circle of acquaintances, and his writings in "A Problem in Greek Ethics" seem to have influenced Oscar Wilde in his defense while on trial for "gross indecency."
Butler says, "Even if Symonds was forgotten after he died, his essay wasn't. Pirated copies were passed hand to hand and read throughout the 20th century. The essay has been enormously influential in the struggle for gay rights."
"There's something sacred about a book like this," he adds, "especially for queer students and gay faculty like myself. Just knowing that it's there and being able to hold it and turn its pages is incredibly moving."
The newly-discovered copy was originally given by Symonds to British scholar and explorer Sir Richard Burton; it then spent more than a century traveling between private collections before Dean's fortuitous find, and is now on public display for the first time as the centerpiece of the "Queer Connections" exhibit at Johns Hopkins' Eisenhower Library, which continues through March 13.
10 LGBTQ events this week
Parties abound with Silver Pride, the ASANA Series and more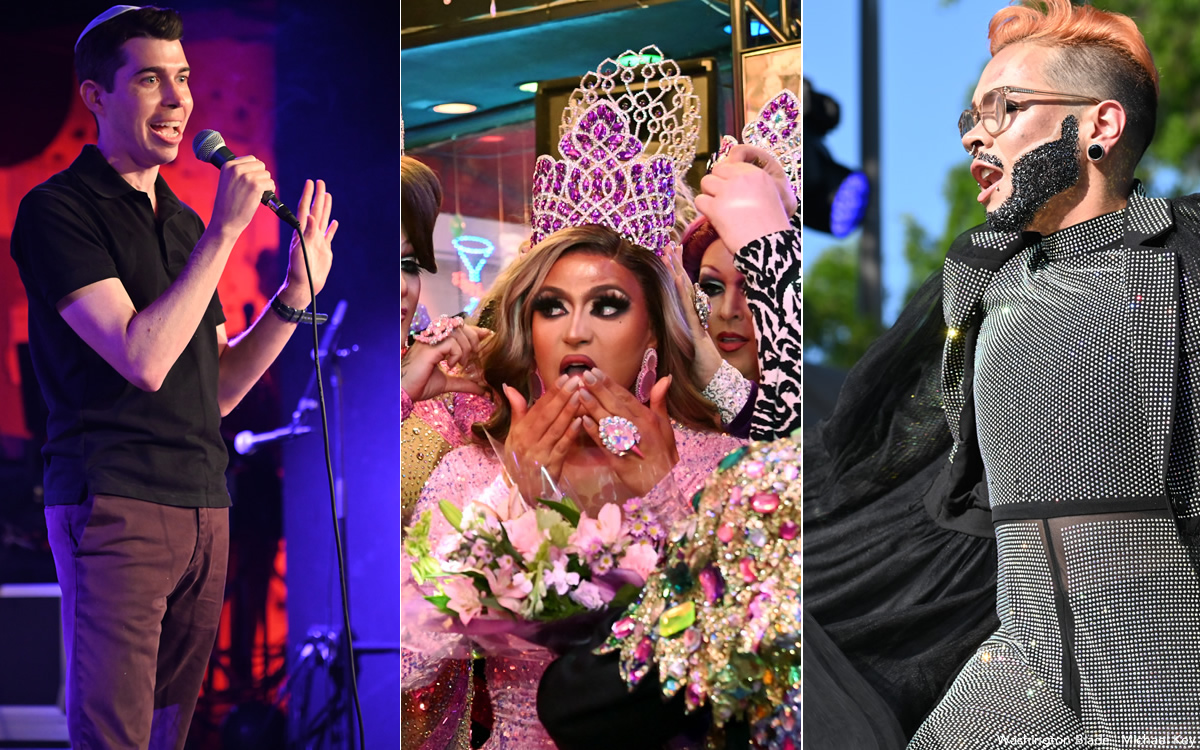 Below are our picks for some of the most fun and creative things to do this week in the DMV that are of special interest to the LGBTQ community.
---
Silver Pride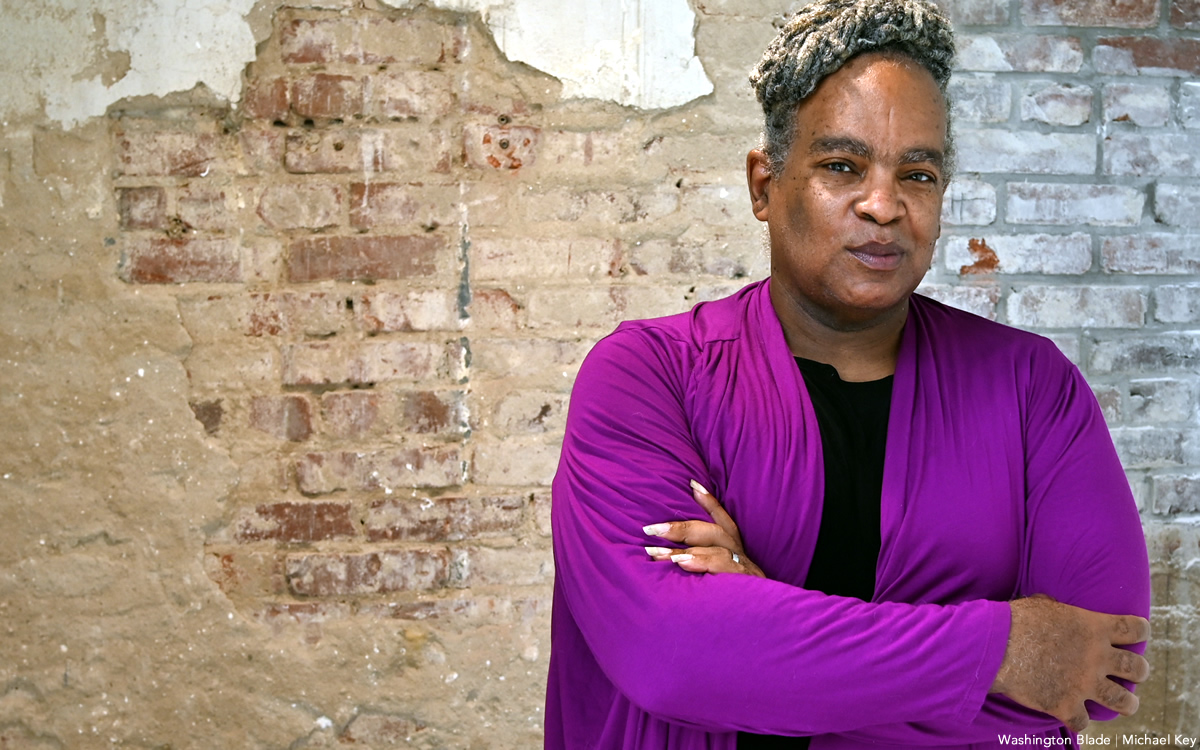 UPDATE: Silver Pride was postponed; a new date is expected to be announced soon.
Join host Rayceen Pendarvis for 'Back for the First Time: Silver Pride 2022″ at Studio Theatre this afternoon for a celebration of senior members of the LGBTQ+ community.
---
ASANA Series Opening Party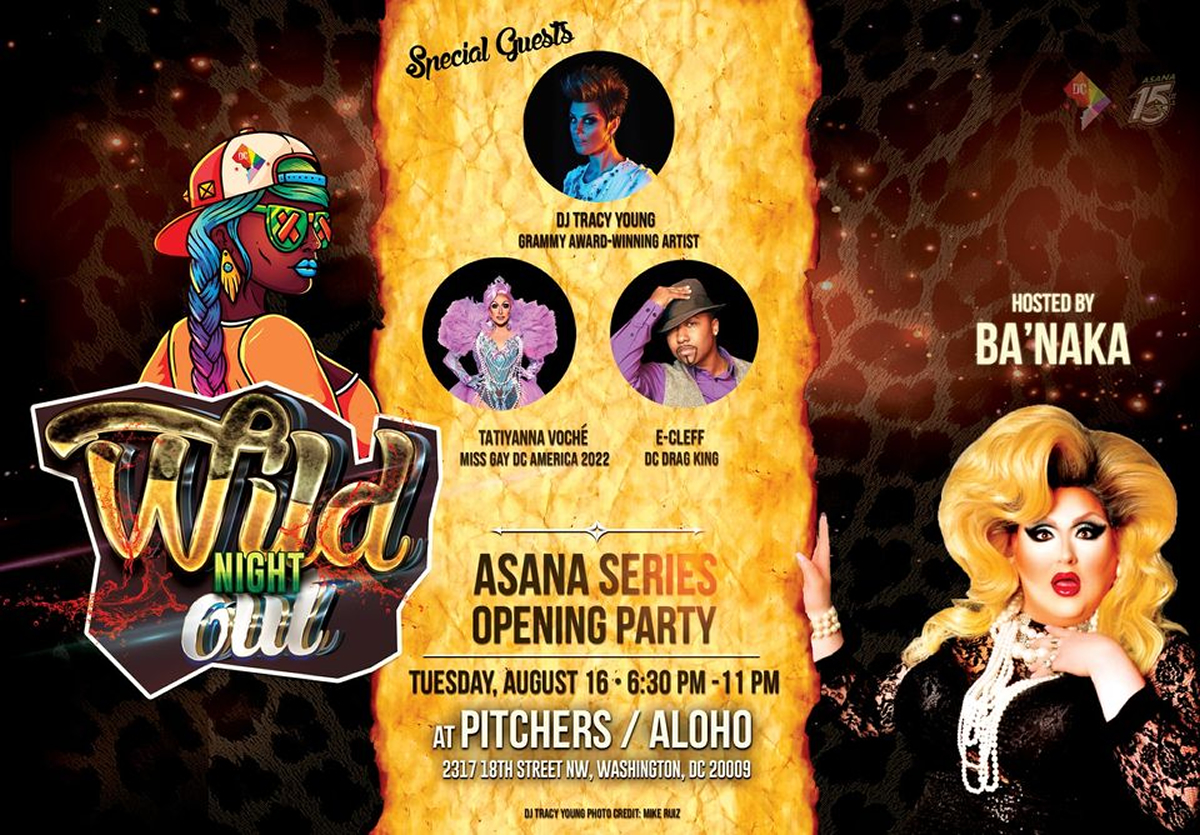 Tuesday, August 16
6:30-11 p.m.
Pitchers / ALOHO
2317 18th Street, N.W.
Facebook
The Amateur Sports Alliance of North America kicks off its ASANA World Series in D.C. with a party at Pitchers/ALOHO on Tuesday. The event is hosted by Ba'Naka and features special guests DJ Tracy Young, Tatiyanna Voché and E-Cleff.
---
NJB Hot Boy Summer Happy Hour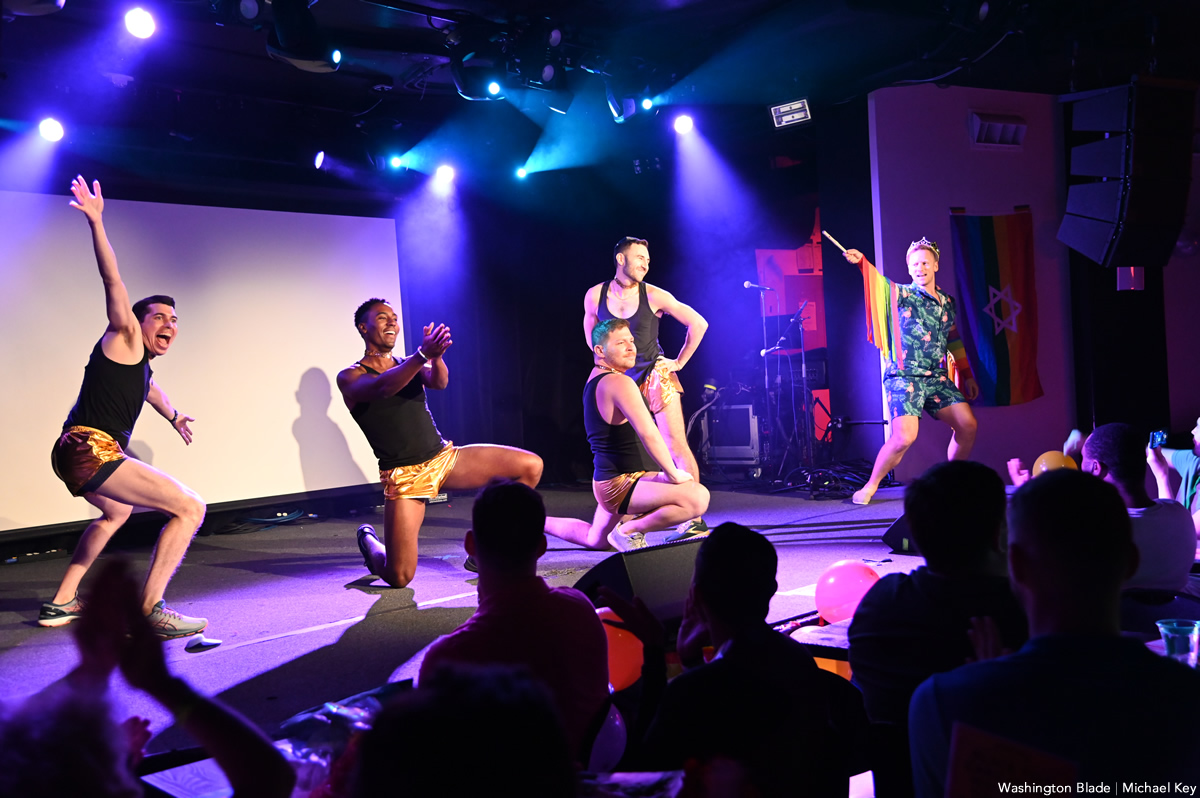 Thursday, August 18
6:30-9 p.m.
Number Nine
1435 P Street, N.W.
Facebook
The Nice Jewish Boys hold a happy hour on Thursday at Number Nine.
---
Kaftan Couture Happy Hour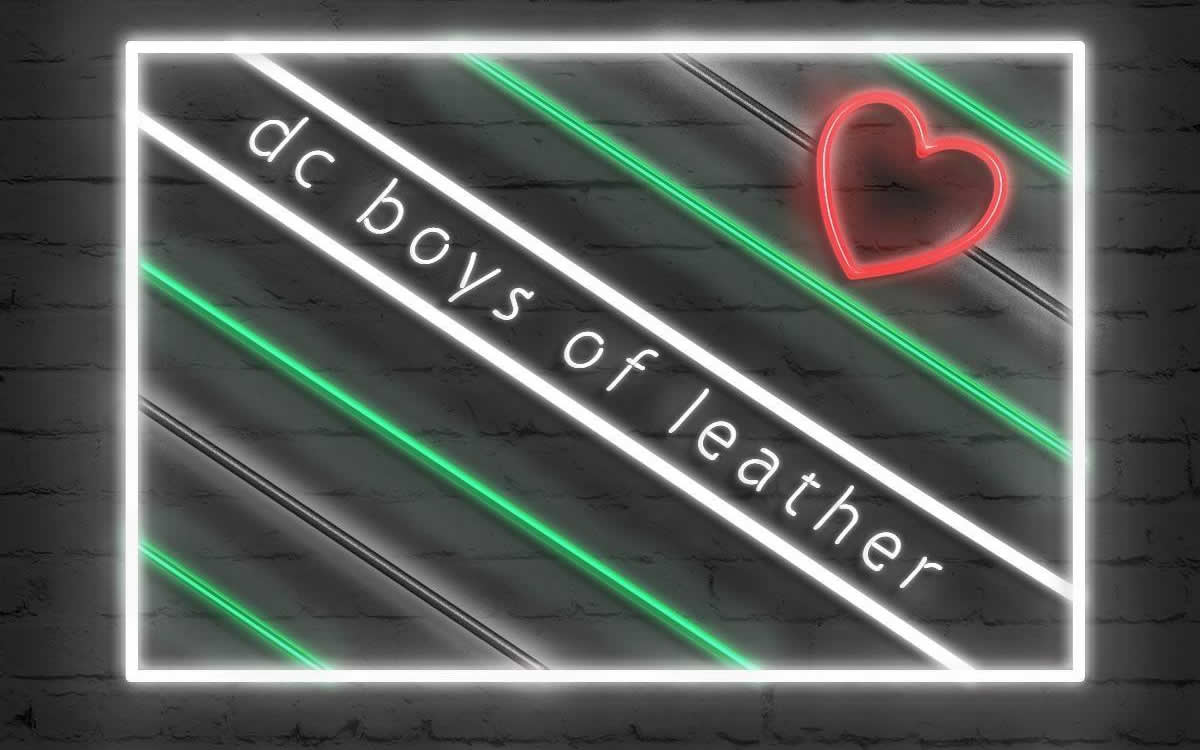 Thursday, August 18
6 p.m.
Trade
1410 14th Street, N.W.
Facebook
The D.C. Boys of Leather mix it up with a kaftan party at Trade on Thursday.
---
LGBTQ+ Speed Friending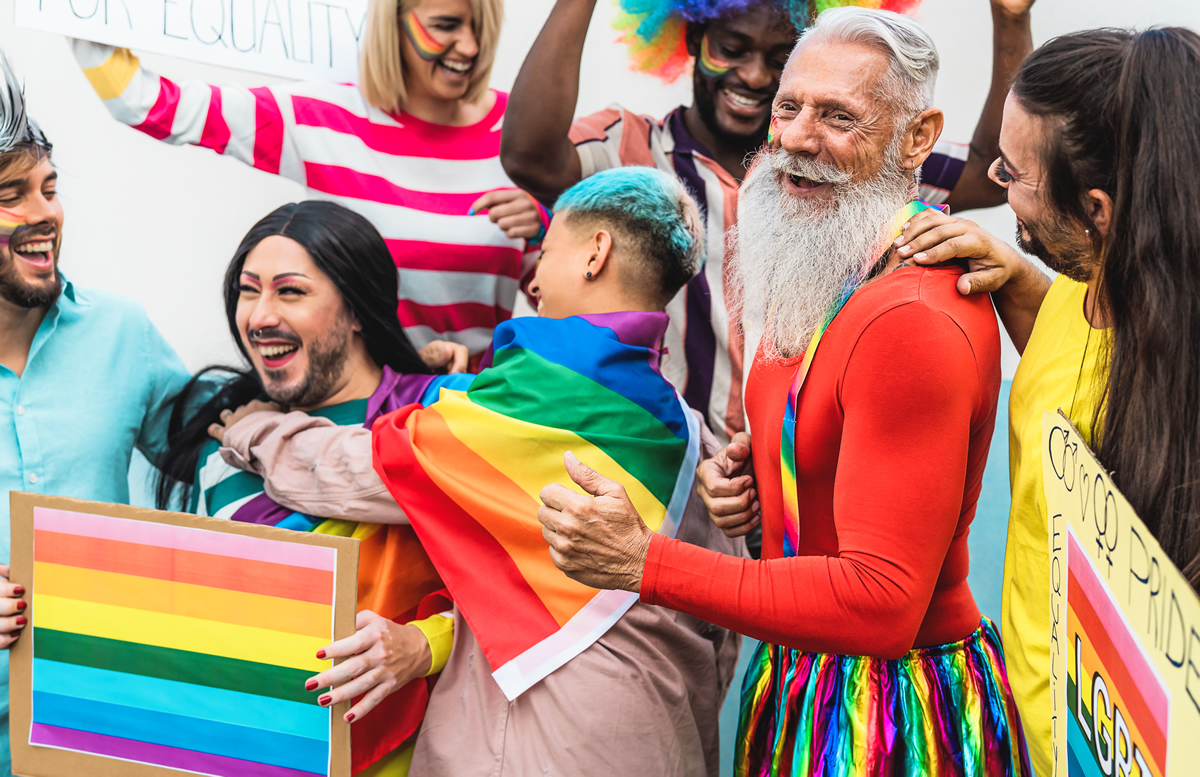 Friday, August 19
7-9 p.m.
Moxy Washington
1011 K Street, N.W.
Facebook | Eventbrite
Go Gay DC! hosts a meet-and-greet at Moxy on Friday. Come by to make some new friends in the LGBTQ community.
---
We The Kingz: Wet n' Wild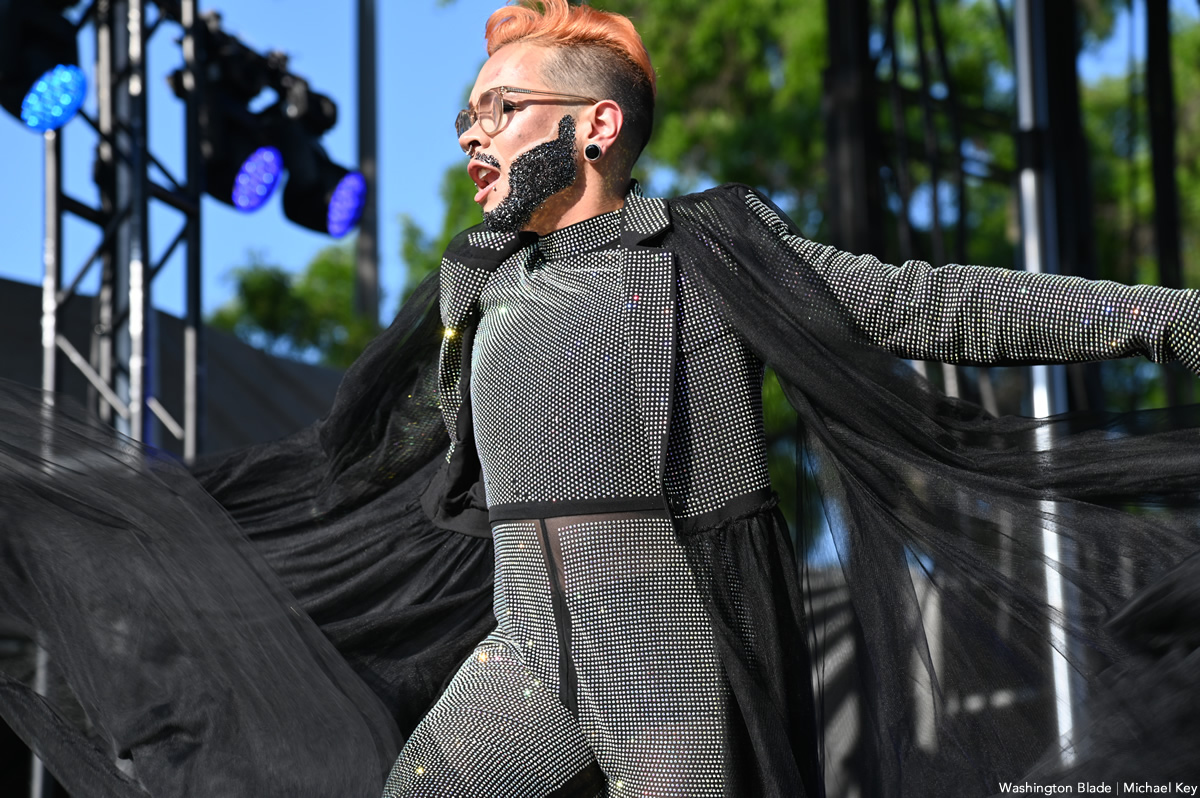 Friday, August 19
10 p.m.
JR.'s Bar
1519 17th Street, N.W.
No cover
21+
Facebook
Rickey Rosé hosts the We The Kingz show featuring Artemis Demon, Atom Glambert, Baphomette and Phoenix King at JR.'s on Friday.
---
discoVERS Anniversary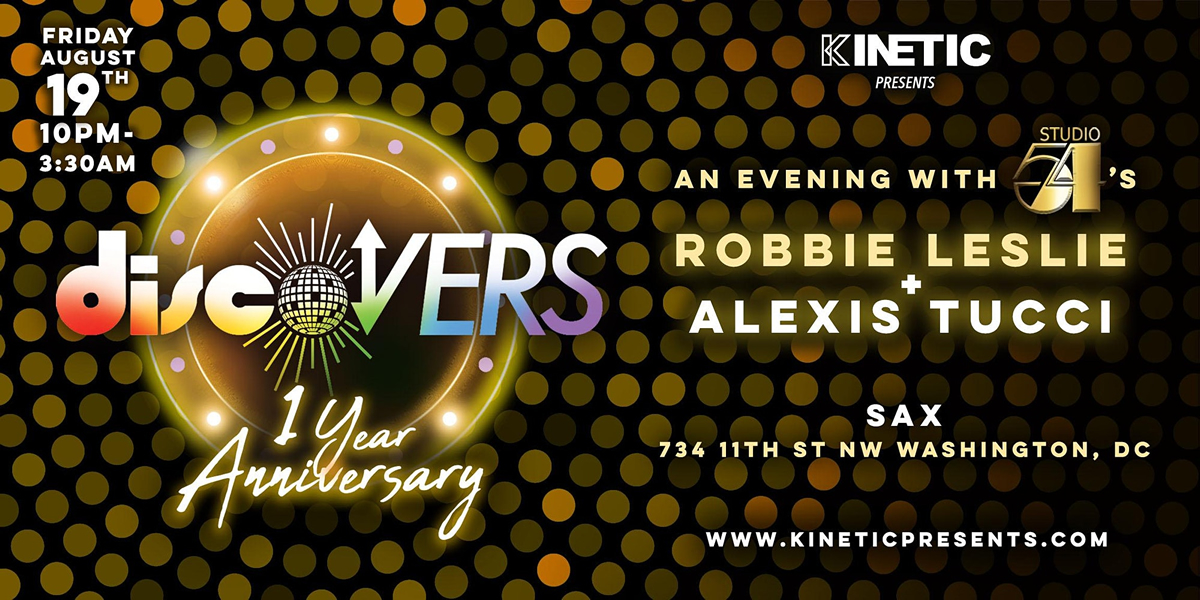 Friday, August 19
10 p.m.
SAX
734 11th Street, N.W.
$30-$50
Facebook
discoVERS returns to SAX for its one year anniversary with DJs Robbie Leslie and Alexis Tucci. There will be a special performance by KC B. Yoncé. The event will sell out, so get your tickets now.
---
ASANA Series Closing Party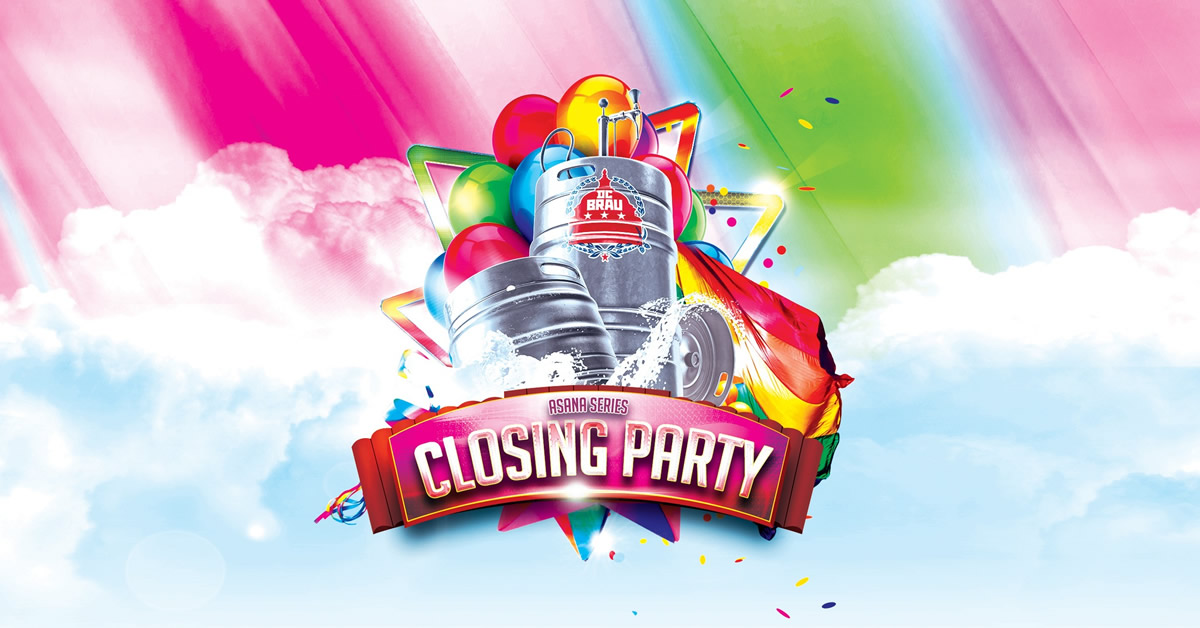 Saturday, August 20
5:30-11 p.m.
DC Brau Brewing Company
3178 Baldensburg Road, N.E., Suite B
Facebook
The ASANA World Series finishes with a bang. The Closing Party will be held at DC Brau on Saturday.
---
Miss Gay Eastern States America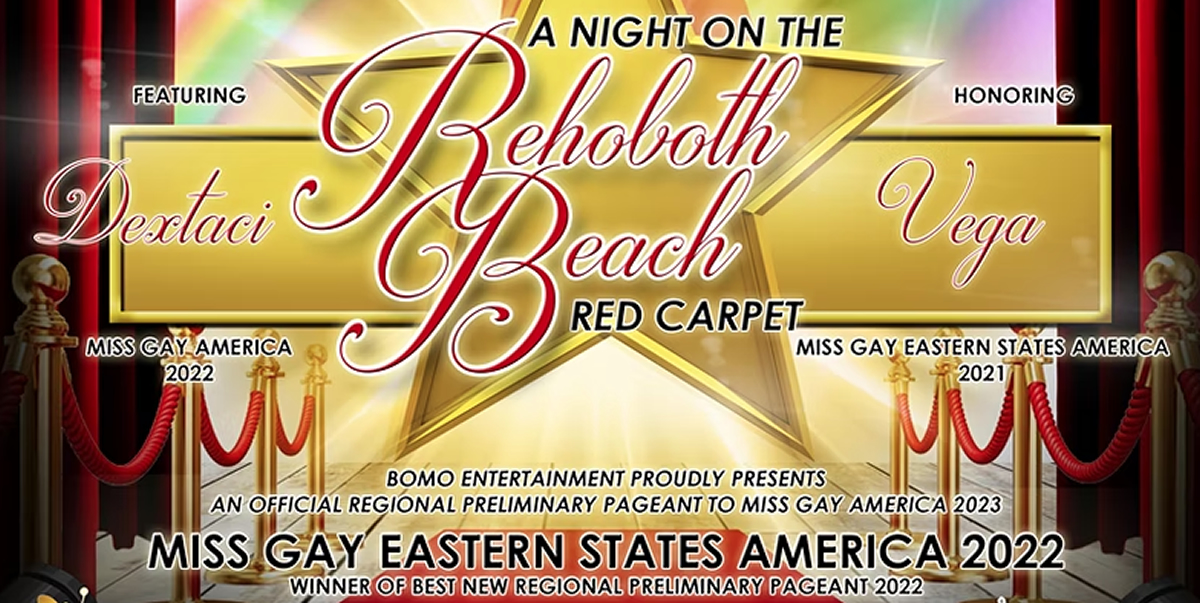 Saturday, August 20
7-11 p.m.
Rehoboth Beach Convention Center
229 Rehoboth Avenue
Rehoboth Beach, Del.
$20
Eventbrite
Are you in Rehoboth this weekend? Catch a drag competition at the Convention Center on Saturday.
---
The Trailer Park Ball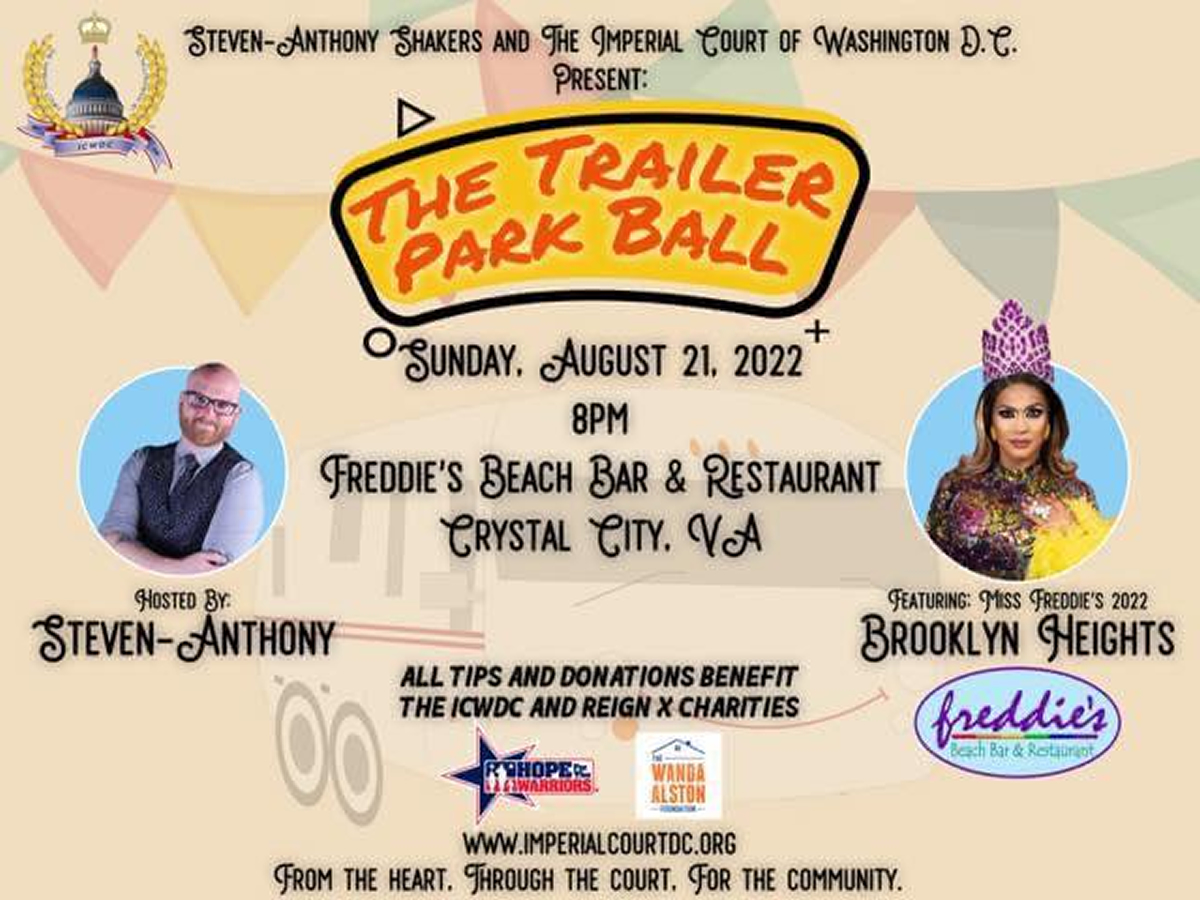 Sunday, August 21
8 p.m.
Freddie's Beach Bar
555 23rd Street S
Arlington, Va.
Facebook
The Trailer Park Ball will be held on Sunday at Freddie's. All Tips and donations are to benefit the Imperial Court of Washington and Reign X Charities.
---
Award-winning gay comedian returning to D.C.
Sampson McCormick performs at Comedy Loft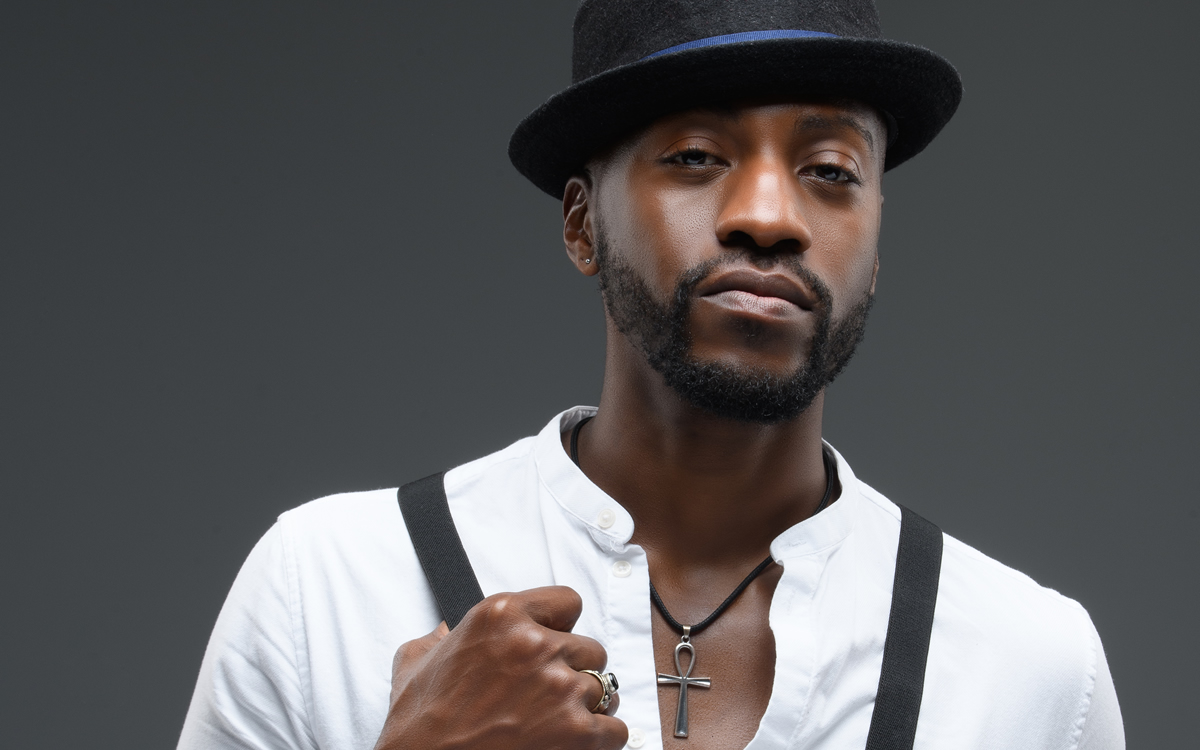 D.C. native and award-winning comedian Sampson McCormick will perform in a series of shows from Thursday, Aug. 25 to Saturday, Aug. 27 at the DC Comedy Loft.
The themes of the shows will include cancel culture and sensitivity —especially as they relate to the rise in violence against comedians — LGBTQ issues and probe many of the other current topics that have been circulating in the news and in conversations on social media and among the public.
Tickets are available on DC Comedy Loft's website.  
Reel Affirmations to screen new film
'Sweetheart' to run at Landmark Theaters E Street Cinema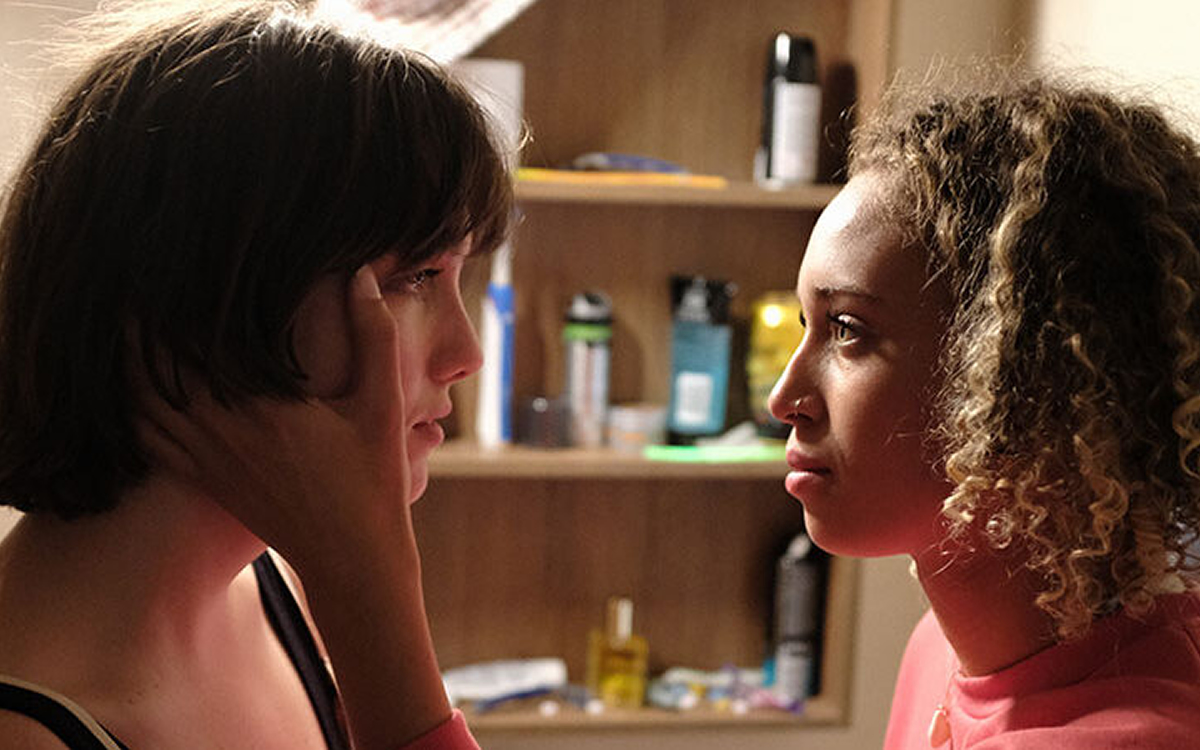 Reel Affirmations, a branch of the DC Center for the LGBT Community that platforms LGBTQ film, will screen "Sweetheart" on Thursday, Aug. 18 at 7 p.m. at Landmark Theaters E Street Cinema. This film will be screened as part of its monthly series.
"Sweetheart" is a coming-of-age film about a socially awkward and environmentally conscious teenager who meets a carefree lifeguard while on holiday with her family.
In-person tickets cost $15 and virtual tickets cost $10. Virtual tickets can be purchased on this link.