Nominees announced for 31st Annual PGA Awards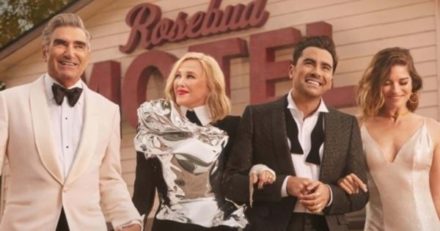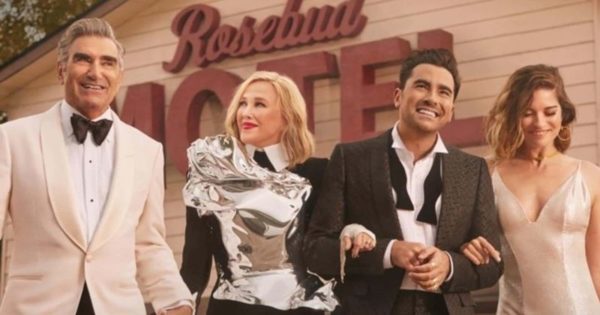 The Producers Guild of America has announced nominees for its 31st Annual Producers Guild Awards for Film and Television.
The PGA Awards have long been seen as a strong predictor for the Oscars, with 21 of its thirty winners having mirrored the Academy Award for Best Picture.
Among the nominees, which honor outstanding production across a range of categories, are several films and television shows with strong LGBTQ content.
Notably included are several nods for LGBTQ fan-favorites; "Schitt's Creek" was a nominee for Outstanding Producer of Episodic Television (Comedy); "RuPaul's Drag Race" for Outstanding Producer of Game and Competiton Television; and "Queer Eye" for Outstanding Producer of Non-Fiction Television.
Other nominations for shows with queer storylines include "Fleabag" and "The Marvelous Mrs. Maisel," both competing against "Schitt's Creek" in the episodic comedy category; and "Watchmen," HBO's acclaimed series featuring multiple superhero characters who are queer and/or people of color, received a nomination for Best Producer of Episodic Television (Drama)
Though there are no directly LGBTQ-related films nominated in the Outstanding Producer of Theatrical Motion Pictures category (the PGA's equivalent of Best Picture), one of the contenders, Taika Waititi's anti-hate Nazi satire "Jojo Rabbit," includes a strongly-implied same-sex relationship between two supporting characters.
The winners will be announced at the Producers Guild Awards ceremony on January 18 at the Hollywood Palladium in Los Angeles. The Guild will additionally present special honors to powerhouse producers and leaders who have left their indelible mark on the entertainment industry. The 2020 honorees include Ted Sarandos (Milestone Award); Brad Pitt, Dede Gardnerand Jeremy Kleinerof Plan B (David O. Selznick Achievement Award in Theatrical Motion Pictures); Marta Kauffman (Norman Lear Achievement Award in Television); Octavia Spencer (Visionary Award); and the Lionsgate film "Bombshell" (The Stanley Kramer Award).
The winner of the Innovation Award and the winner in the Short-Form category will be announced at a PGA nominees' event on January 16 at the Hollywood Museum in Los Angeles. The winners in the Children's and Sports categories will be announced at a nominees' celebration in New York on January 13 at the Ascent Lounge.
For a complete list of the nominees, visit the PGA website.
PHOTOS: GMCW Holiday Show
Chorus performs at Lincoln Theatre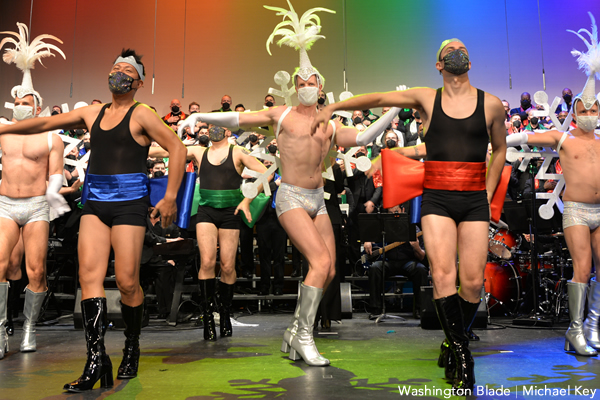 The Gay Men's Chorus of Washington performed its "Holiday Show" at Lincoln Theatre on Saturday. The Chorus has performances on Dec. 11 and 12. For tickets and showtimes, visit gmcw.org.
(Washington Blade photos by Michael Key)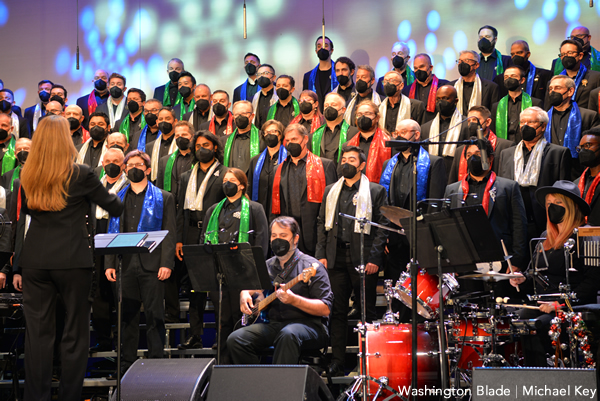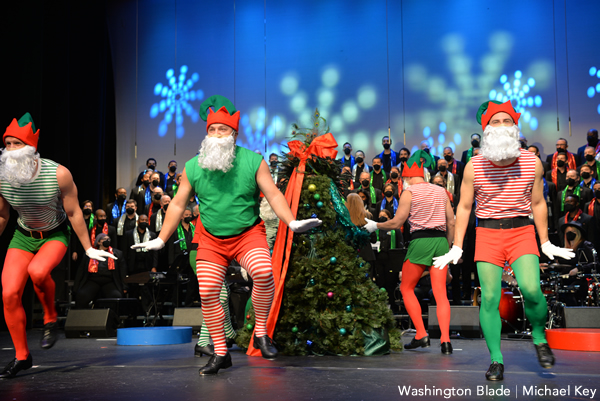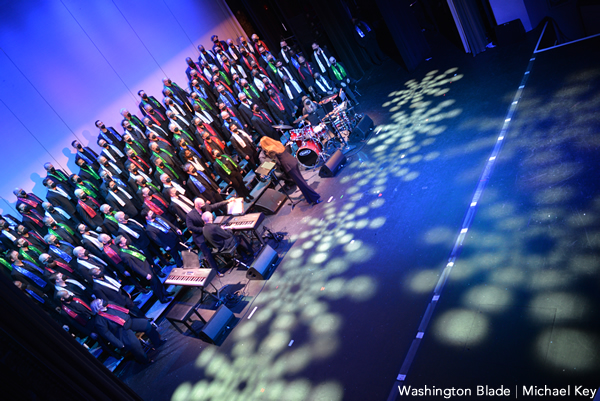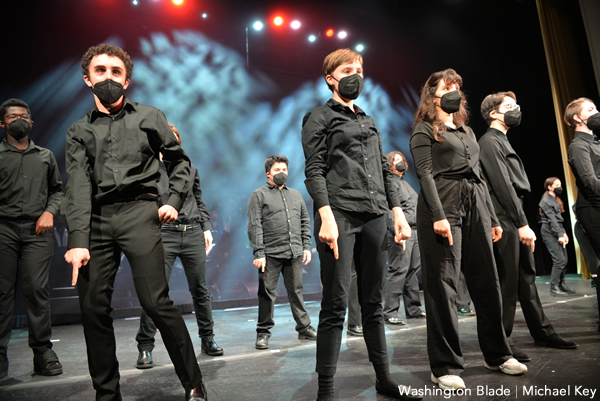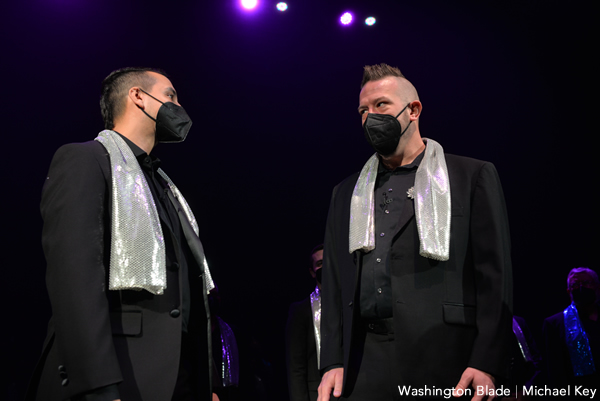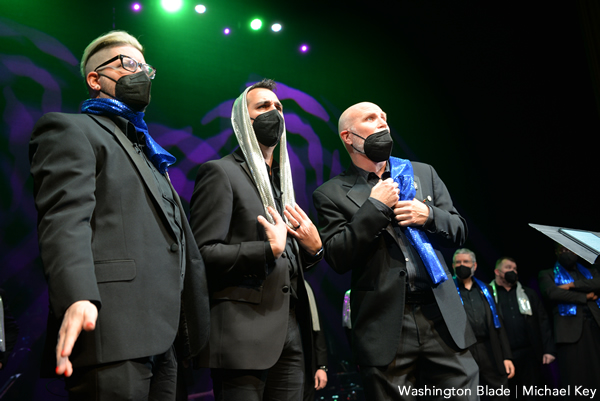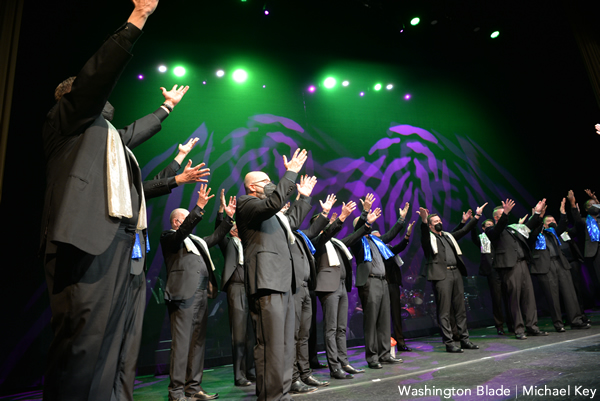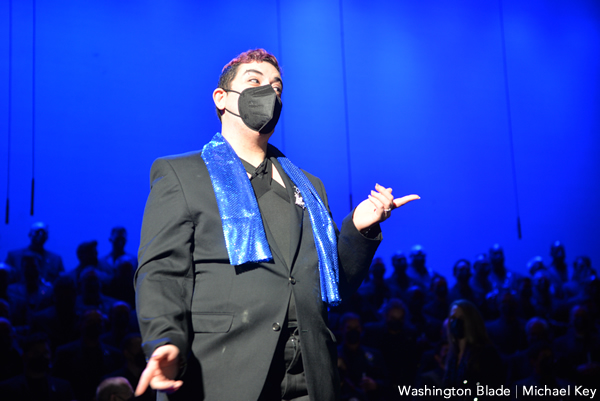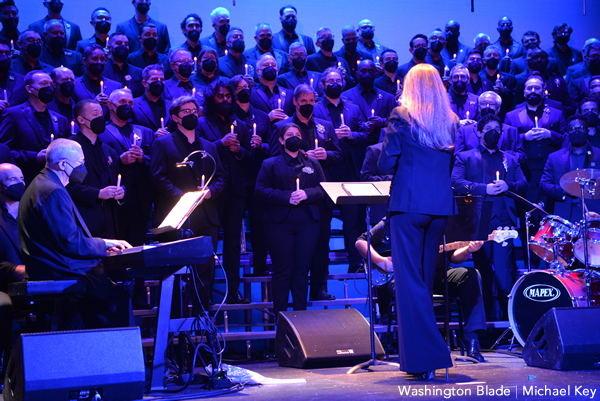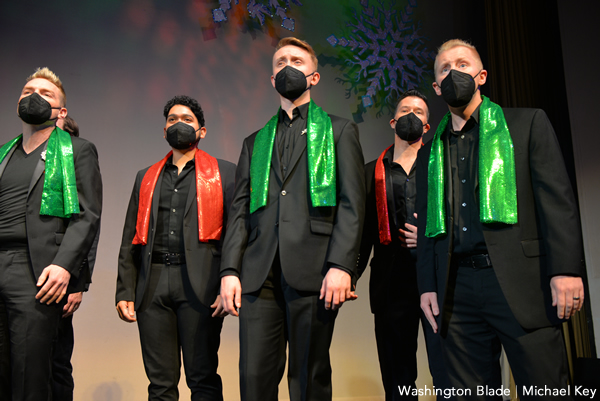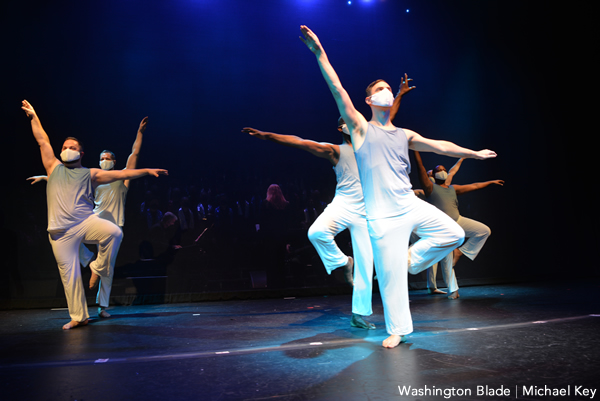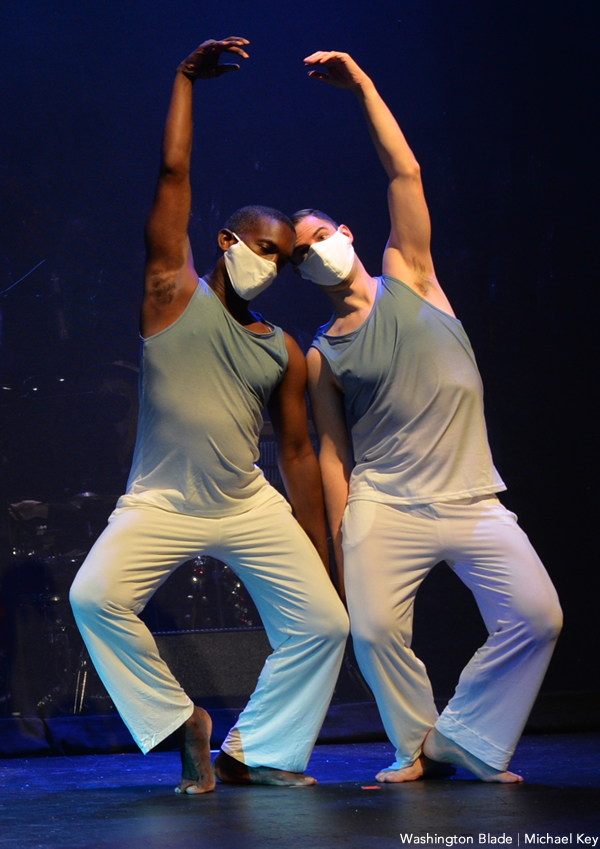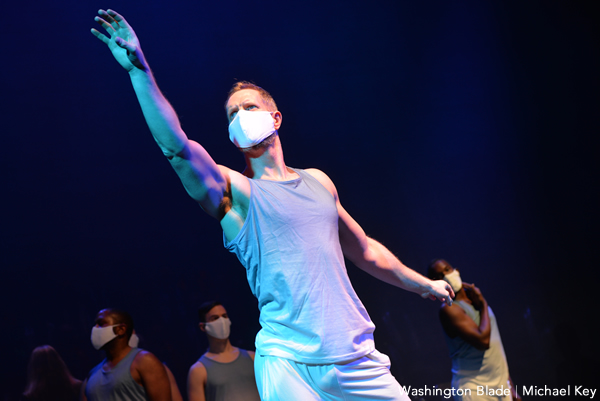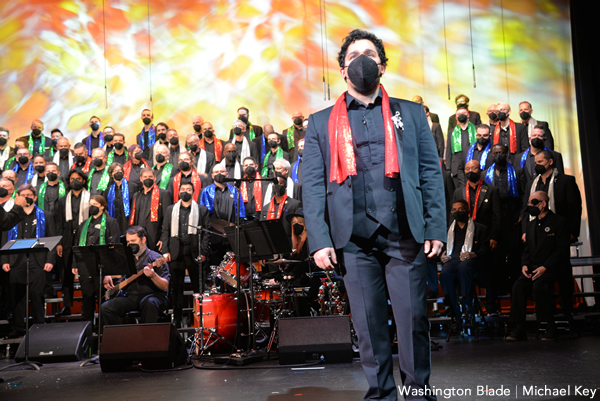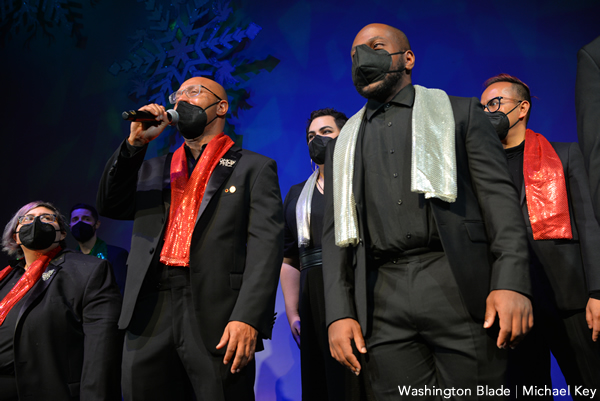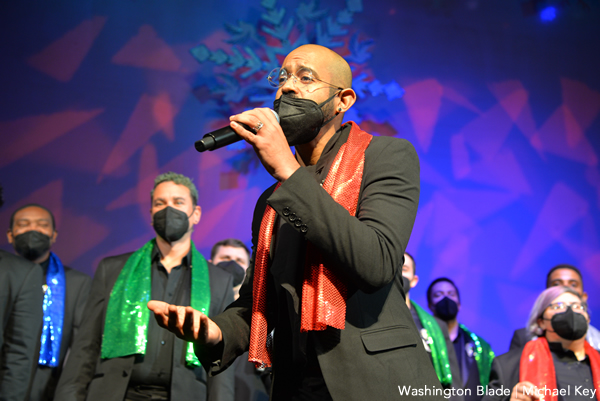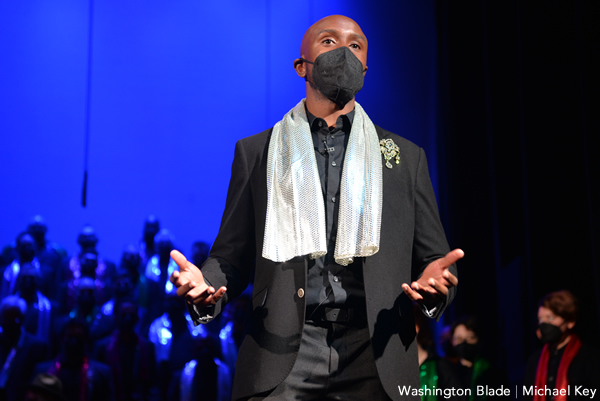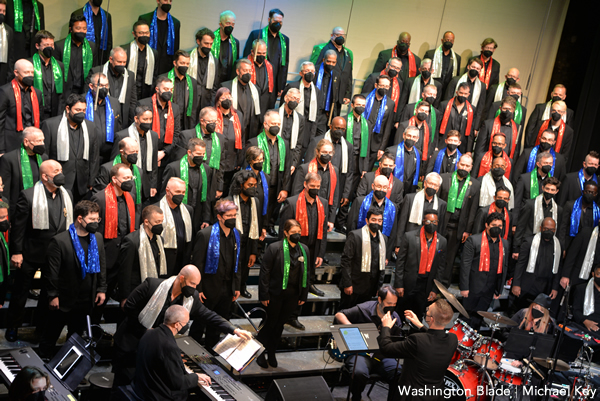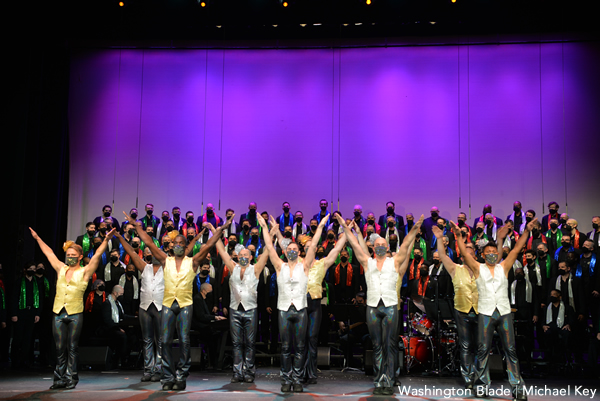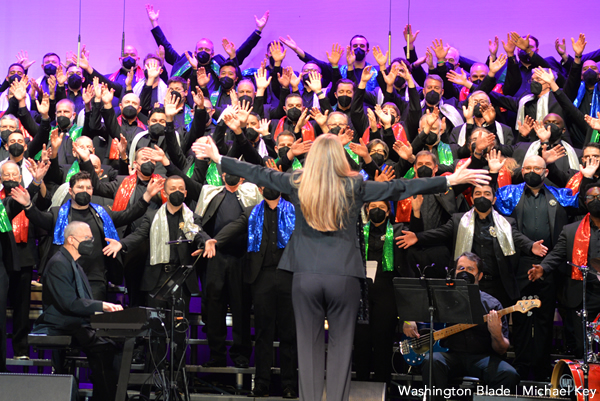 PHOTOS: International LGBTQ Leaders Conference opening reception
Politicians and activists from around the world met and mingled at the JW Marriott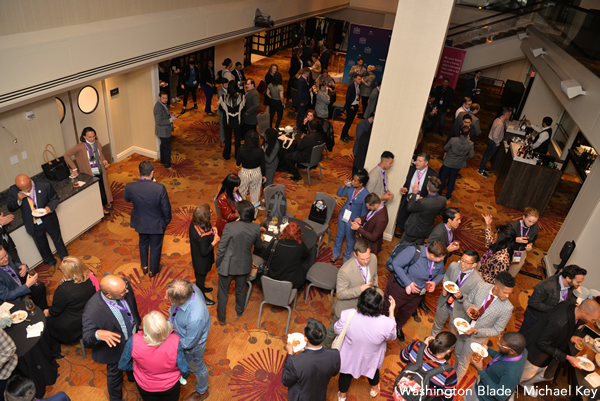 The LGBTQ Victory Institute held an opening reception for the 2021 International LGBTQ Leaders Conference at the JW Marriott on Thursday.
(Washington Blade photos by Michael Key)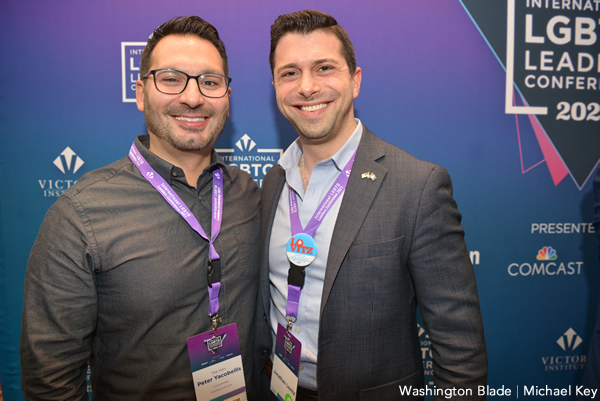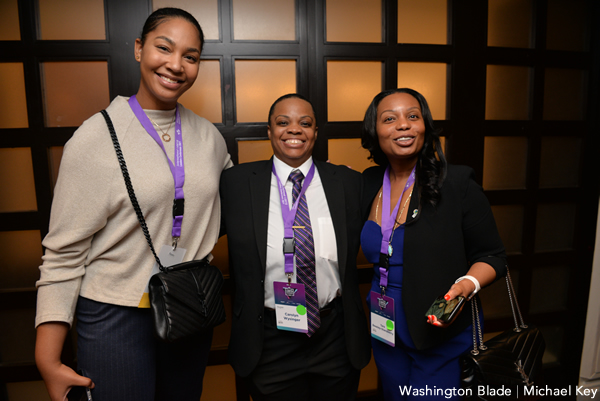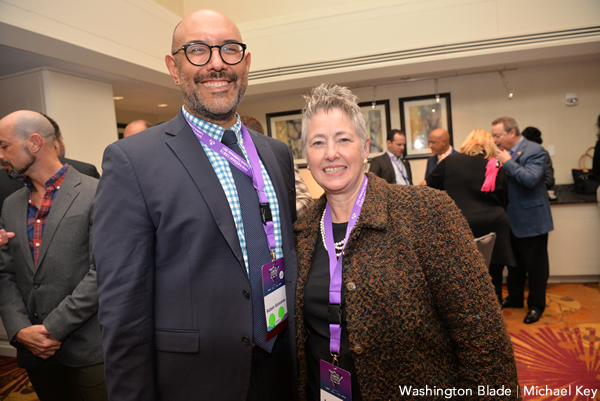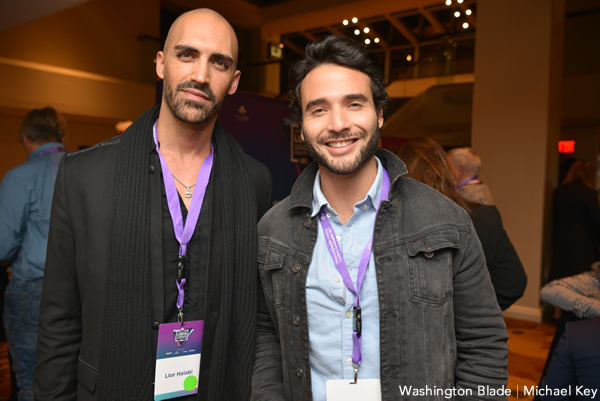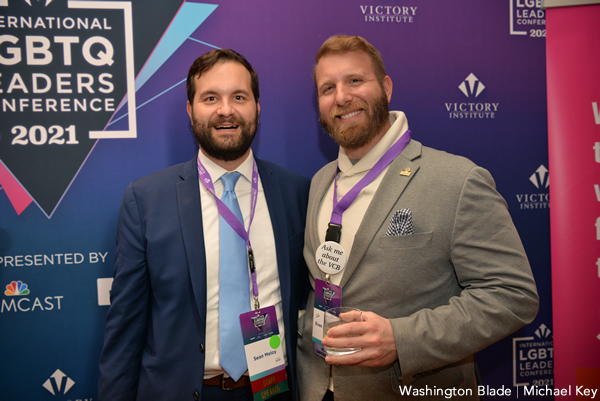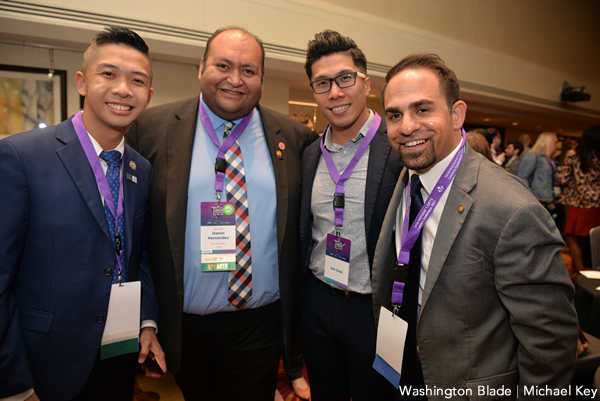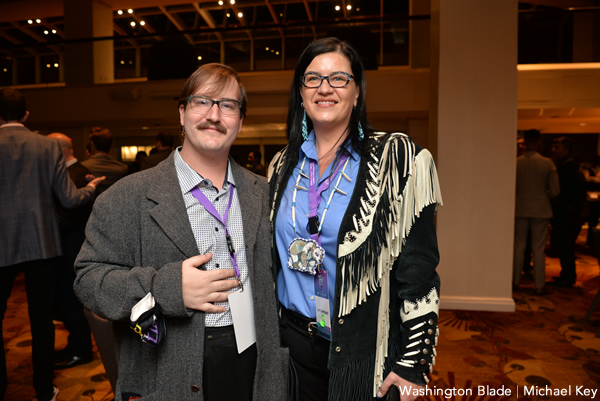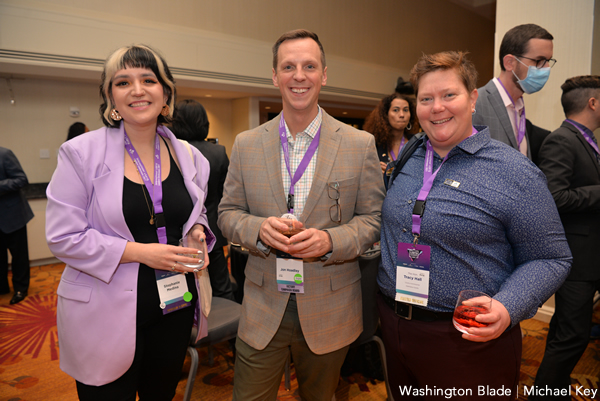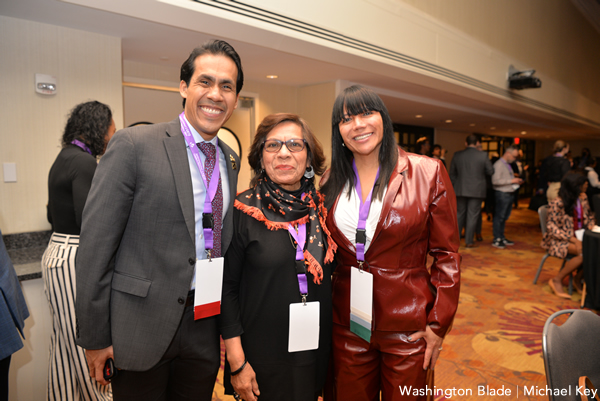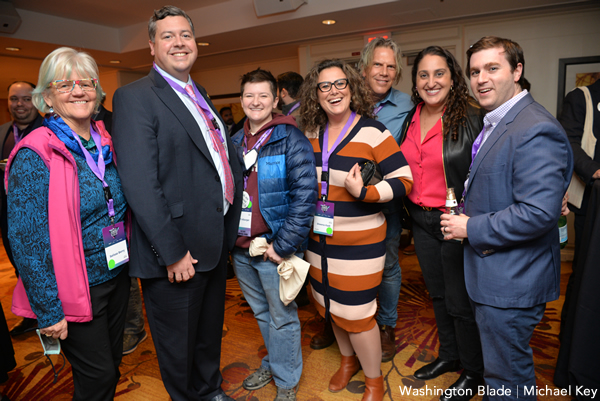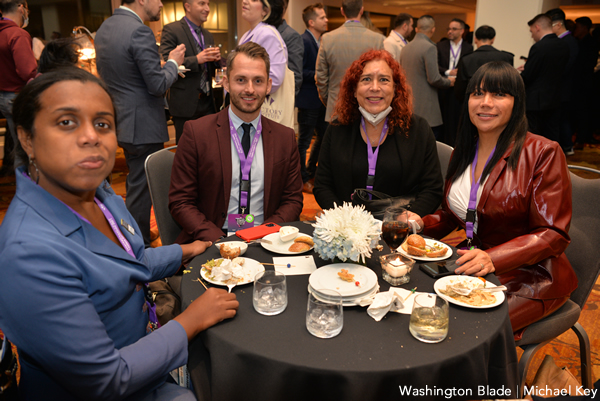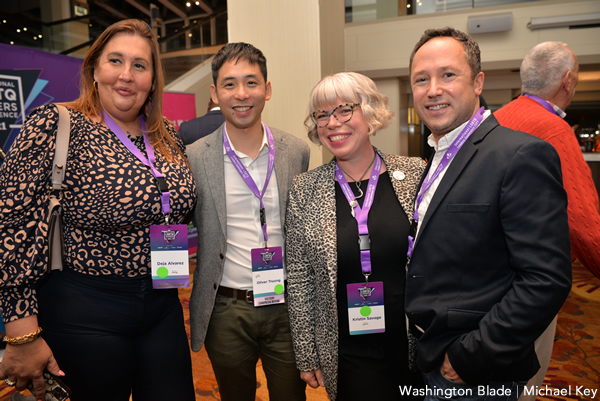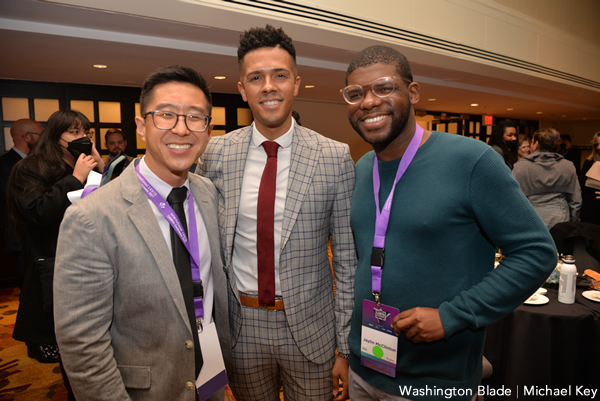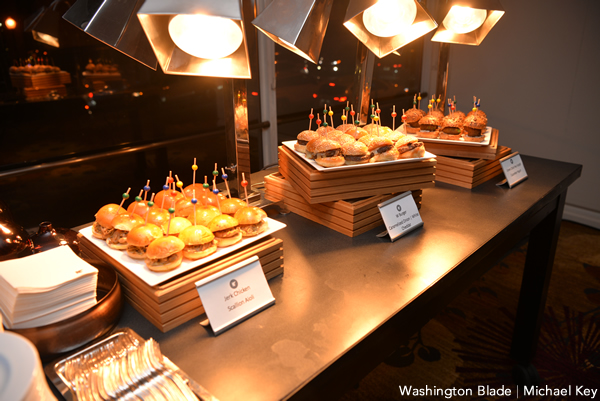 Meet the husbands and creative partners behind 'Christmas Angel'
A funny, redemptive world premiere with a diverse cast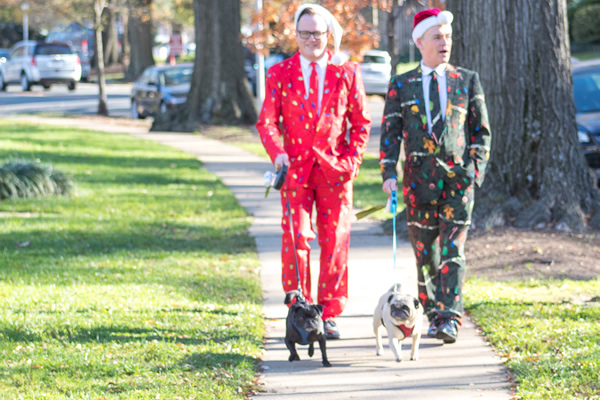 'The Christmas Angel'
Dec. 9-19
Creative Cauldron
410 South Maple Avenue
Falls Church, VA 22046
Tickets:  $35. Students $20.
Masks and proof of vaccination are required
creativecauldron.org
"Ours is like a lava lamp," says composer Matt Conner describing the collaborative creative process he shares with musical writing partner and husband Stephen Gregory Smith. "We move together in motion in a continual ebb and flow."
A couple for 23 years, married for eight, and making musicals together for 11, the talented pair's current offering is "The Christmas Angel," opening on Dec. 9 at Creative Cauldron in Fairfax.
A musical adaptation of the same-named 1910 novel by Abbie Farwell Brown, it's the story of Angelina Terry (Kanysha Williams), a wealthy embittered recluse who learns the lessons of Christmas from a box of old toys that she casts into the street. Also featured in the hour-long one-act are Ryan Sellers as Horton, Angelina's butler, and Carl Williams who plays her brother. The angel and toys are brought to life by an ensemble of a dozen teens plucked from the company's musical theater training program.
Via phone from their home in Arlington, Smith and Conner shared thoughts on their new show and working style. In attendance are pug dogs Edgar Allan Pug and Lord Byron, whom they call Eddie and Byron in public – otherwise "it's just too much," says Conner whose ultimate fantasy involves living on a pug farm where he'd write music and present the occasional show.
Rather than finish each other's sentences, the duo (both Helen Hayes Award winners – Smith for acting and Conner for directing) expound on one another's thoughts.
While Conner composes the music, Smith writes the book and lyrics, and together they co-direct. "But there's no end and beginning where my job ends and his begins," says Smith. "What we do complements each other's work."
Still, there are differences. Smith's approach is focused. He writes pages at night and edits in the morning. Conner's method is more relaxed, preferring to sit at the keyboard and talk rather than writing things down. But throughout the creative process, there's never a moment when the project isn't on their mind. They can be watching TV or buying milk when an exciting idea pops up, says Conner.
A clever nod to Dickens, the novel is more than just a female "Christmas Carol," says Smith. And in some spots, he's beefed up the 55-page book, fleshing out both storyline and characters including the toys whose shabby appearance belies a youthful confidence.
He adds, "Every holiday season you go to the attic and pull down the box, or boxes in my case, of holiday decorations and it's all old but it's new. That's the nostalgic feeling of toys from the attic that we're trying to find through the show."
The music is a combination of traditional carols performed by a hand bell chorus, and original Christmas songs that intentionally sound very familiar. The score includes songs "Don't Hide Your Light," "The Sweetest Gift," and "Yestermore" – the moment when the past, present, and future come together.
Also, there's Angelina's Bah! Humbug! number "Fiddlesticks," her great renunciation of the holidays. She believes the world a disappointing place to be, and the sooner realized the better.
Conner and Smith aren't new to Creative Cauldron. Through the company's Bold New Works project, the team was commissioned to write five world premiere musicals in just five years. The result was "The Turn of the Screw," "Monsters of the Villa Diodati," "Kaleidoscope," "Witch" and "On Air."
Judging from some of the titles and their slightly macabre content, it seems the duo was better poised to write for Halloween than Christmas, but nonetheless, they were commissioned. Creative Cauldron's producing director Laura Connors Hull brought them the obscure yet charming book that surprisingly had never before been reworked for stage or celluloid, and the pair got to work last spring.
Conner and Smith agree, "The show is a lot of things rolled up into one."
Not only is it a funny, redemptive world premiere with a diverse cast, but it's also a story largely unknown to today's audiences. Additionally, the show boasts intergenerational appeal while holding messages about Christmas, family, and finding light when you're in a darker place.
More information about Conner and Smith, including links to their music and popular podcast "The Conner & Smith Show," can be found on their terrific website at connersmithmusicals.com.