UK Starbucks ad shows trans teen using new name for the first time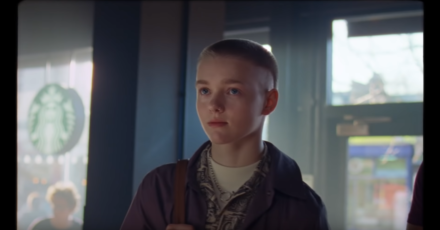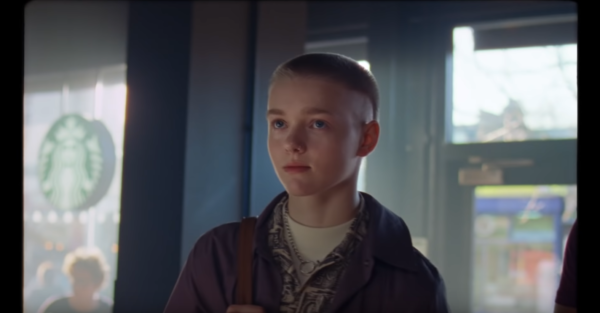 A new Starbucks ad featuring a transgender boy is making a push for trans acceptance in the UK.
According to LGBTQ Nation, the commercial is part of a partnership with the UK transgender youth organization Mermaids. Part of the coffee chain's "What's your name?" campaign, the ad follows a trans teen named James as he goes about his day; we see him being repeatedly called by his deadname – at the doctor's office, on his student ID card, by family.
At the end of the ad – which won the Channel 4 Diversity Award 2019 – he goes into Starbucks to place an order. The barista asks him his name, and he responds, "It's James," as the employee writes it on his cup.
Response to the ad on social media was welcoming. Many transgender people took the opportunity to share stories of their own first time using their name at Starbucks.
On Twitter, @Daniel83522138 commented, "As someone who is trans, I can not express how much this means to me. It may seem like a small thing, but to a trans person it means everything. Thank you Starbucks."
@Harperexpress posted a picture of her own cup from the first time she used her true name at Starbucks, with the caption, "This was from 2 years ago at Schiphol Airport, Amsterdam. It was such a beautifully written confirmation of who I am."
Another, @remembrancermx, wrote, "I knew the moment my name was said in Starbucks that it was my name & always meant to be my name. I've officially changed it now, but still family won't accept it, & it's good to know there's a place it will always be respected."
Some comments came from family and allies of trans individuals, such as @mimmymum, who commented, "Gorgeous ad! As the parent of a trans son, this put a real lump in my throat."
Starbucks is also selling limited edition mermaid cookies in an effort to raise up to £100,000 – that's $130,000 – of funds for Mermaids. The ad will air on television in the UK and online elsewhere in the world.
You can watch it below.
PHOTOS: Freddie's Follies 20th
Arlington drag show celebrates milestone
Freddie's Follies had a 20th anniversary show at Freddie's Beach Bar in Arlington, Va. on Saturday, March 18. Performers included Destiny B. Childs, Monet Dupree, Patti Lovelace, Sasha Adams Sanchez and Ophelia Bottoms.
(Washington Blade photo by Michael Key)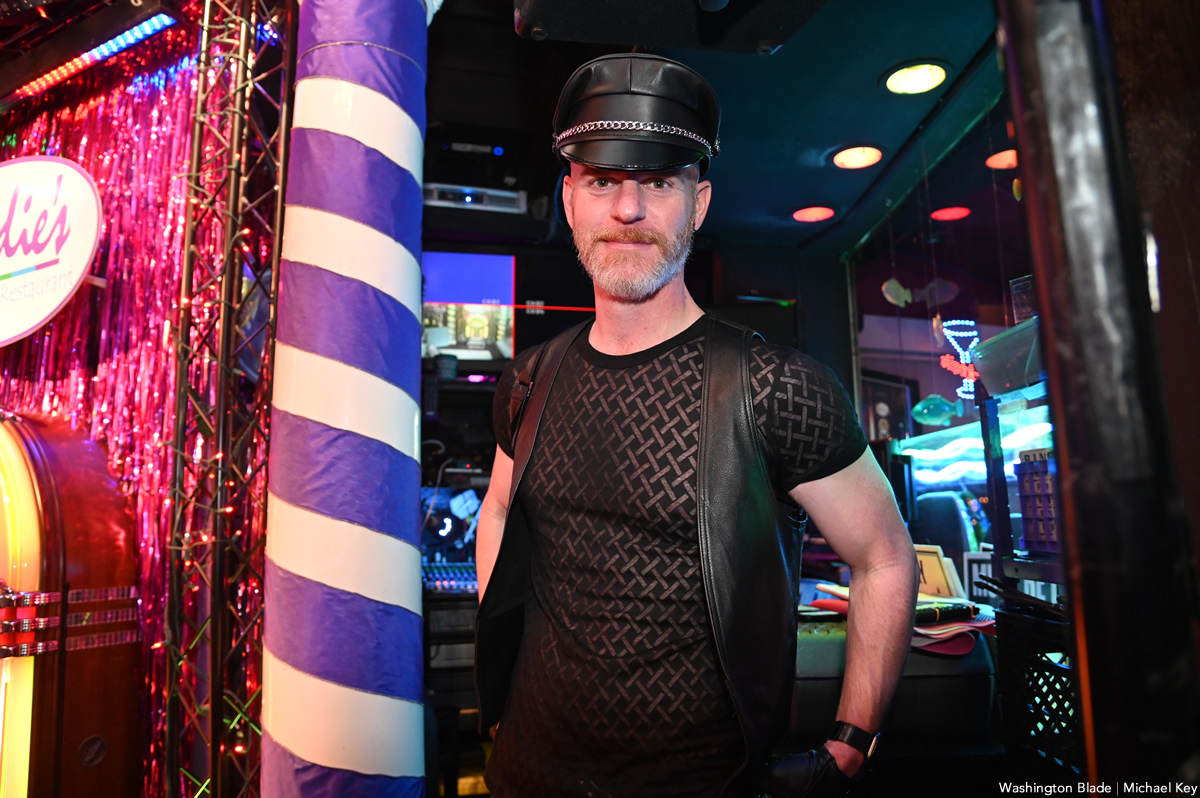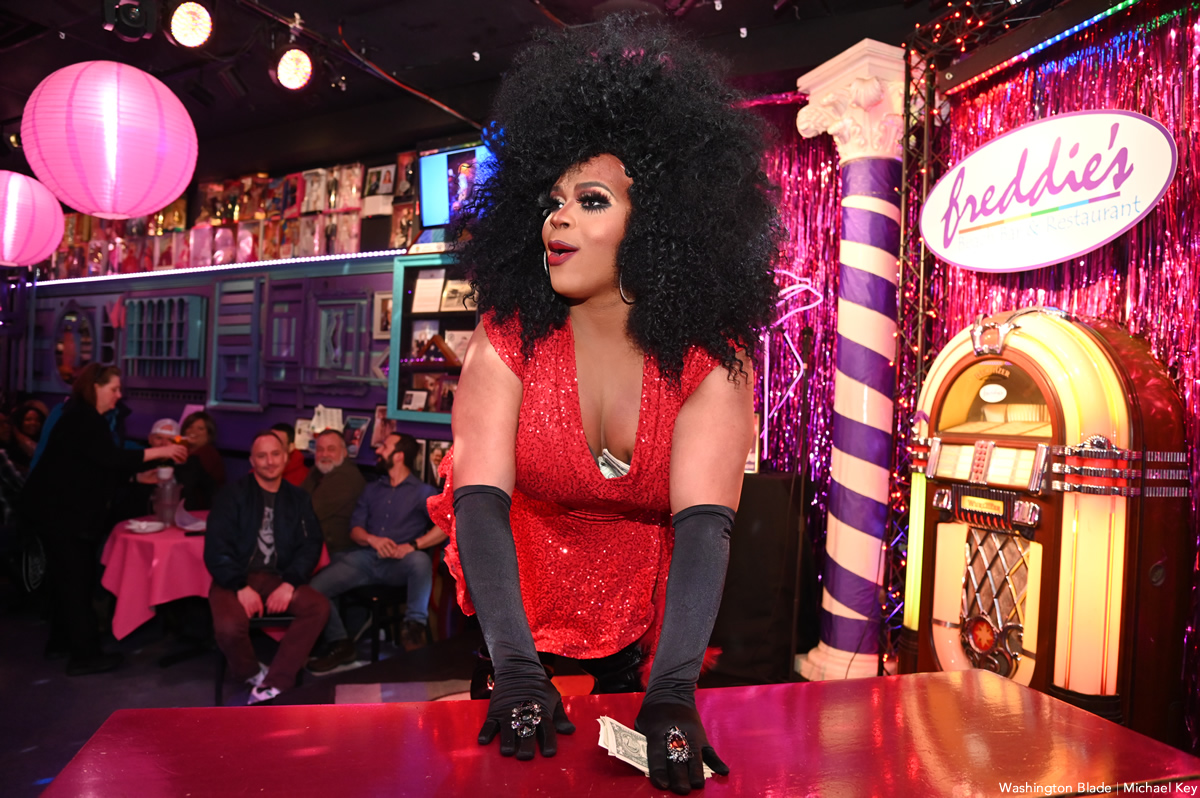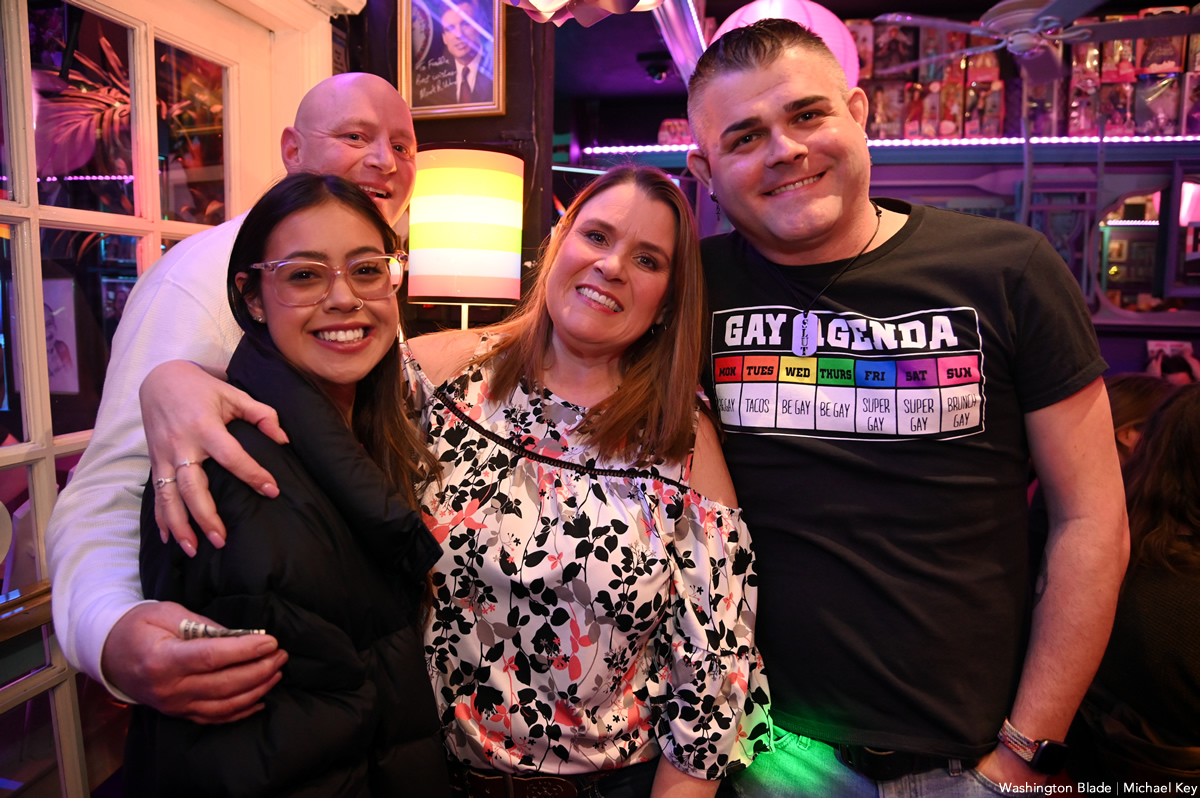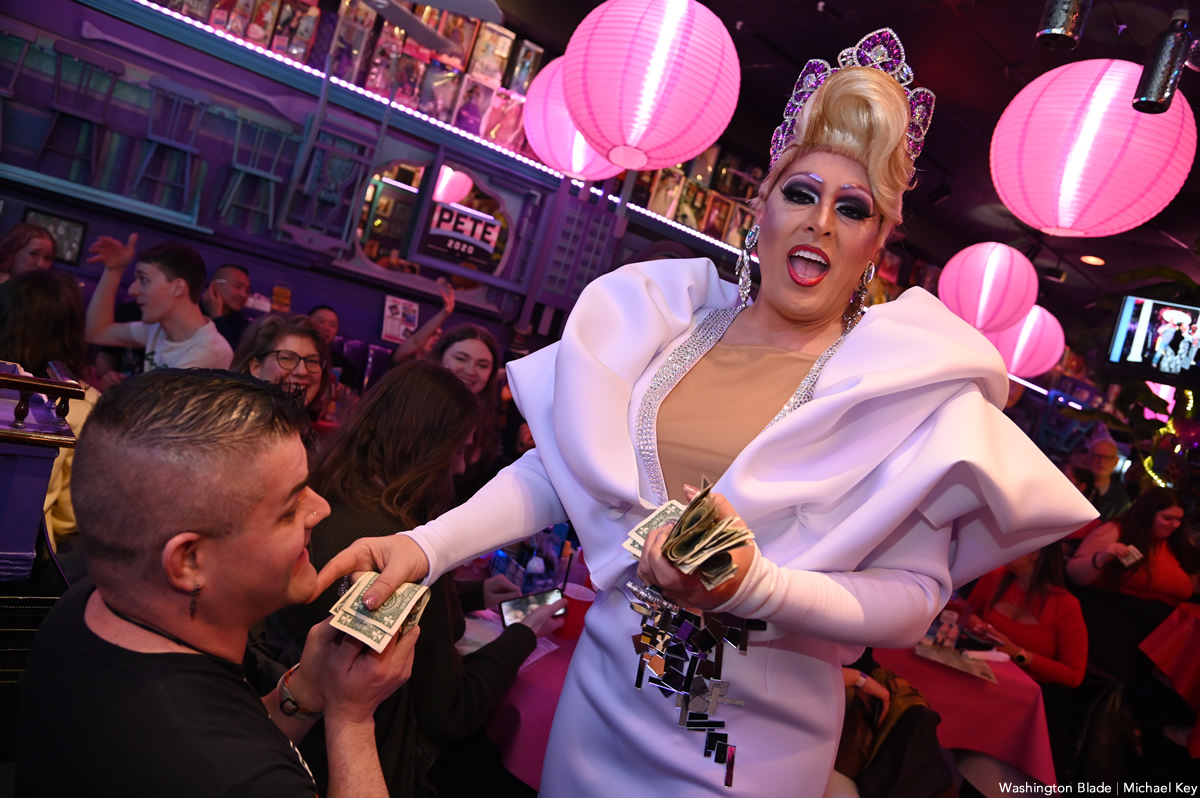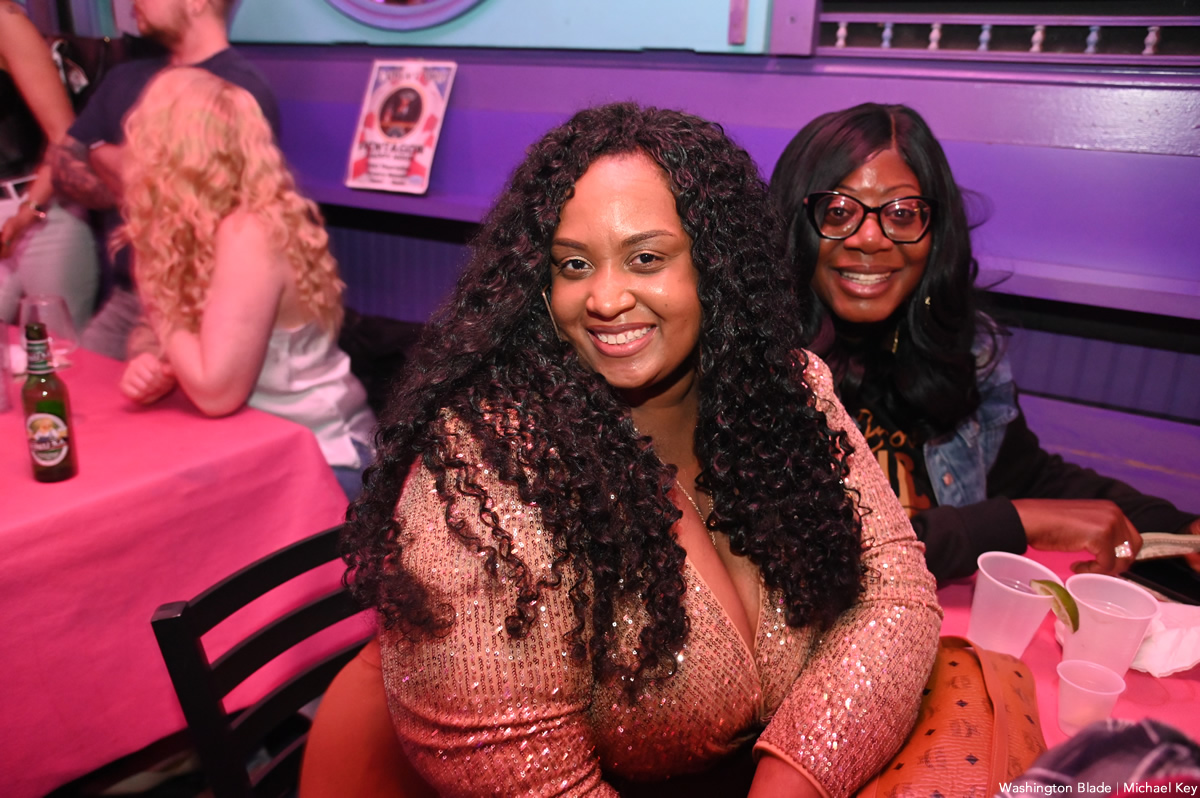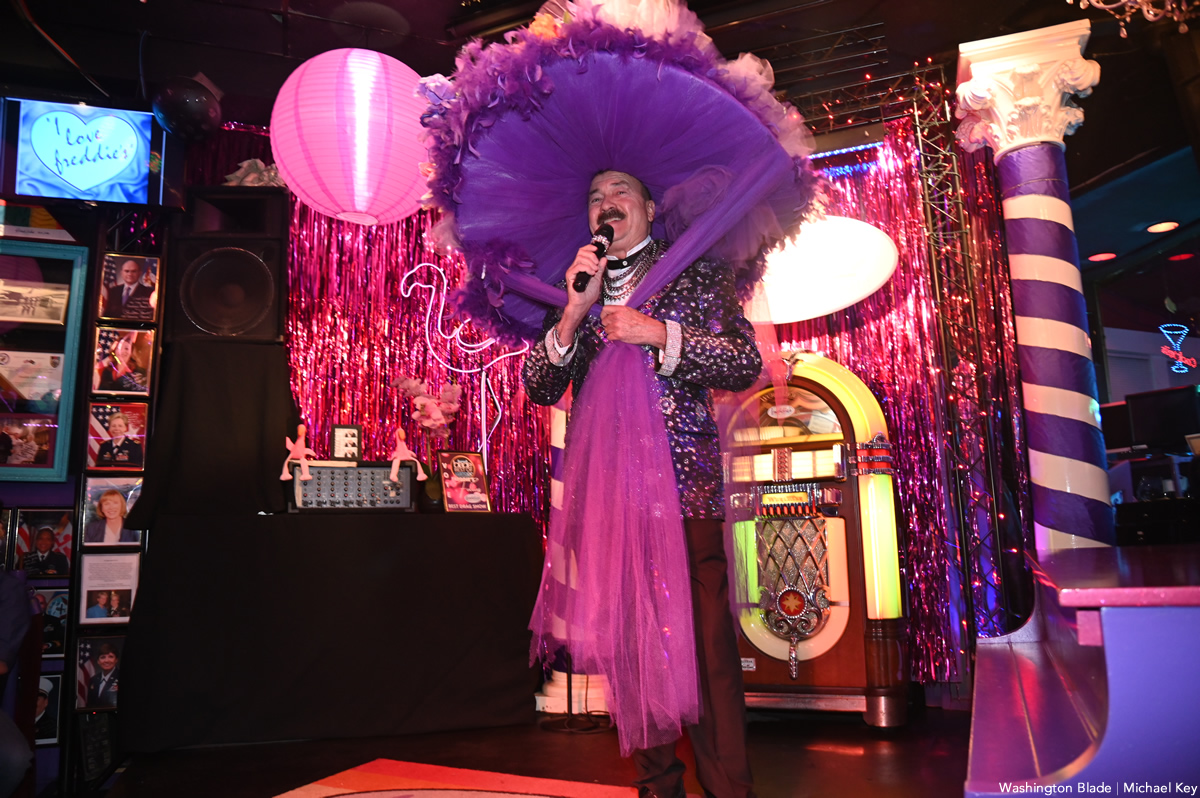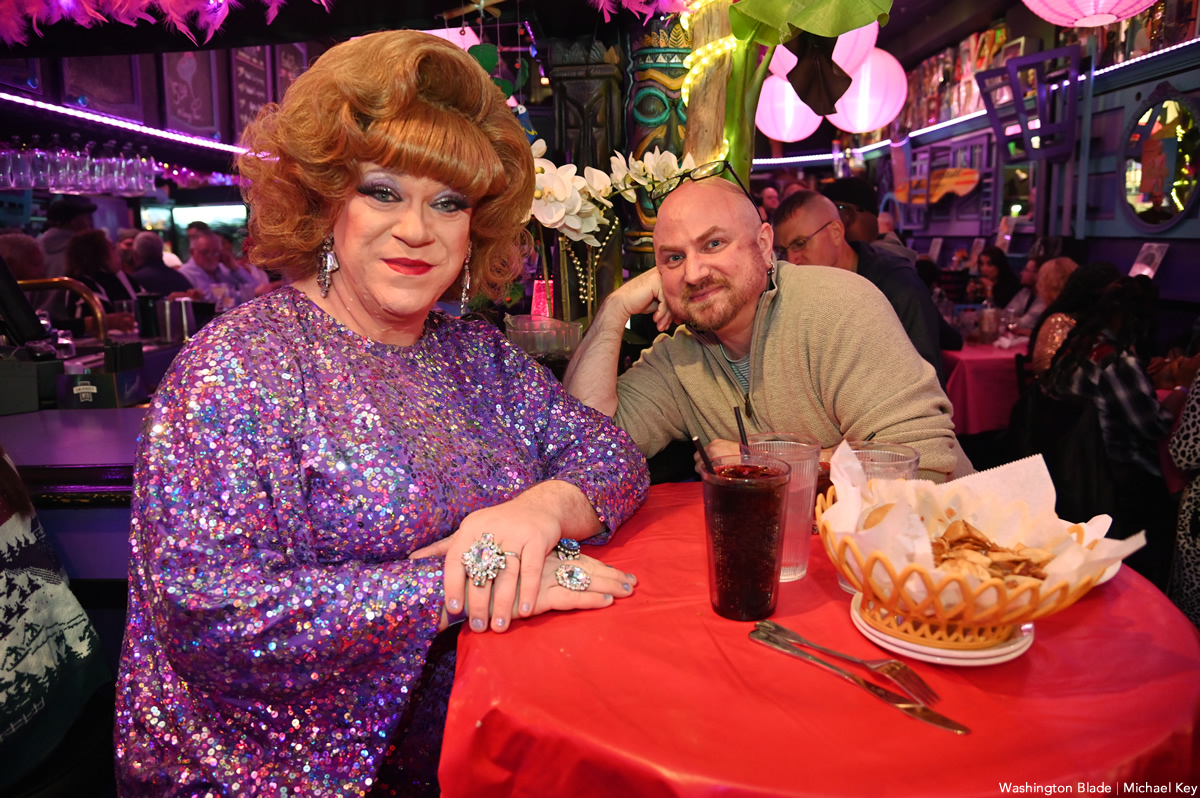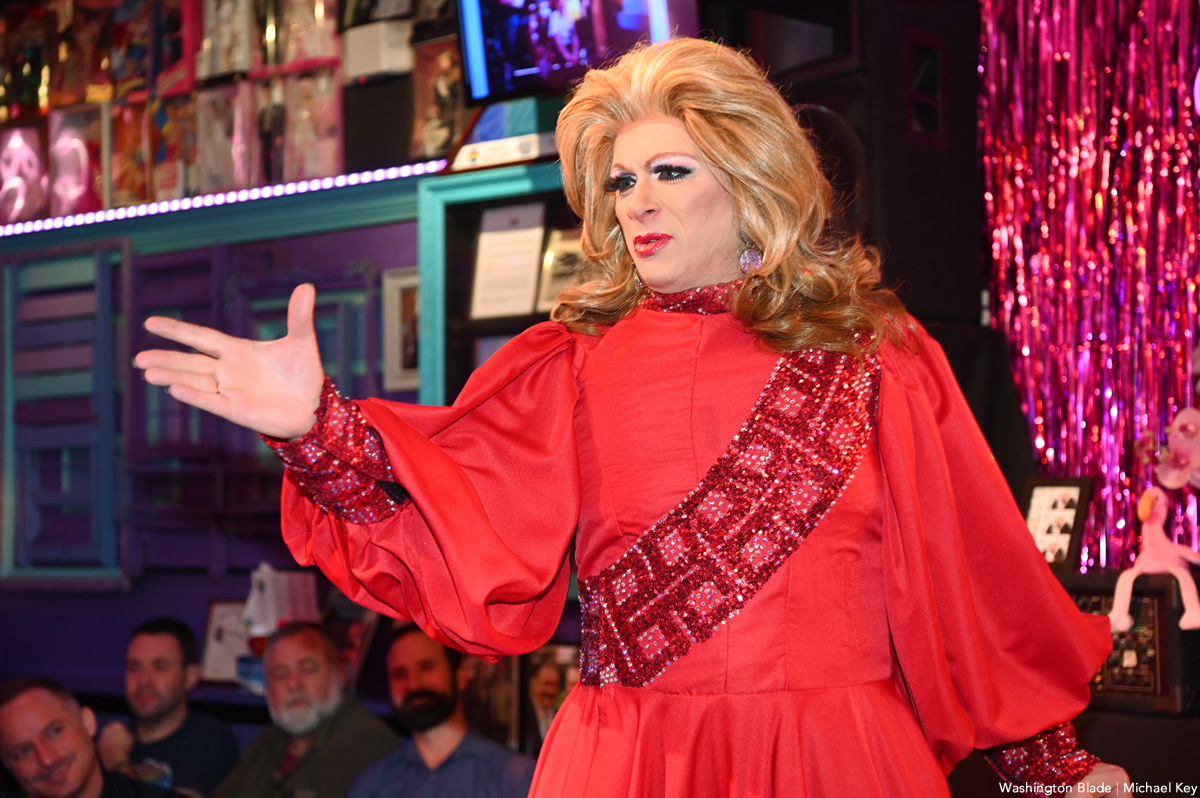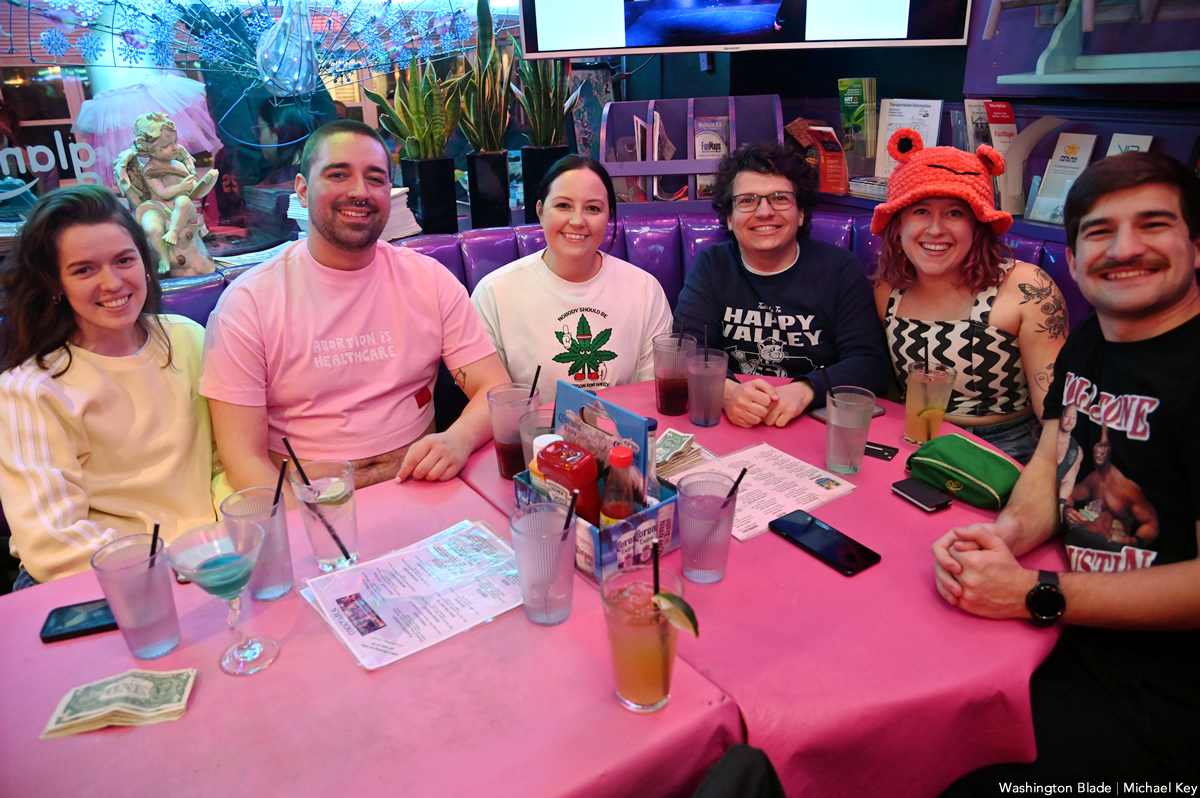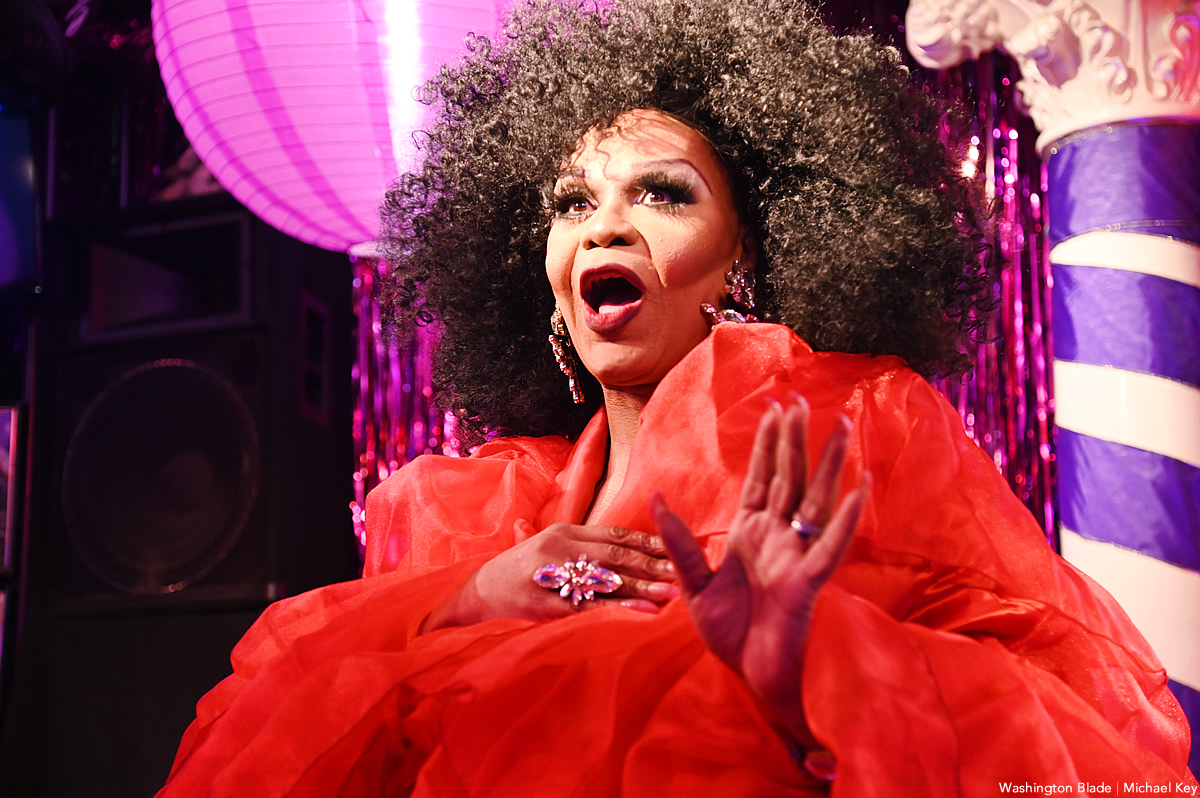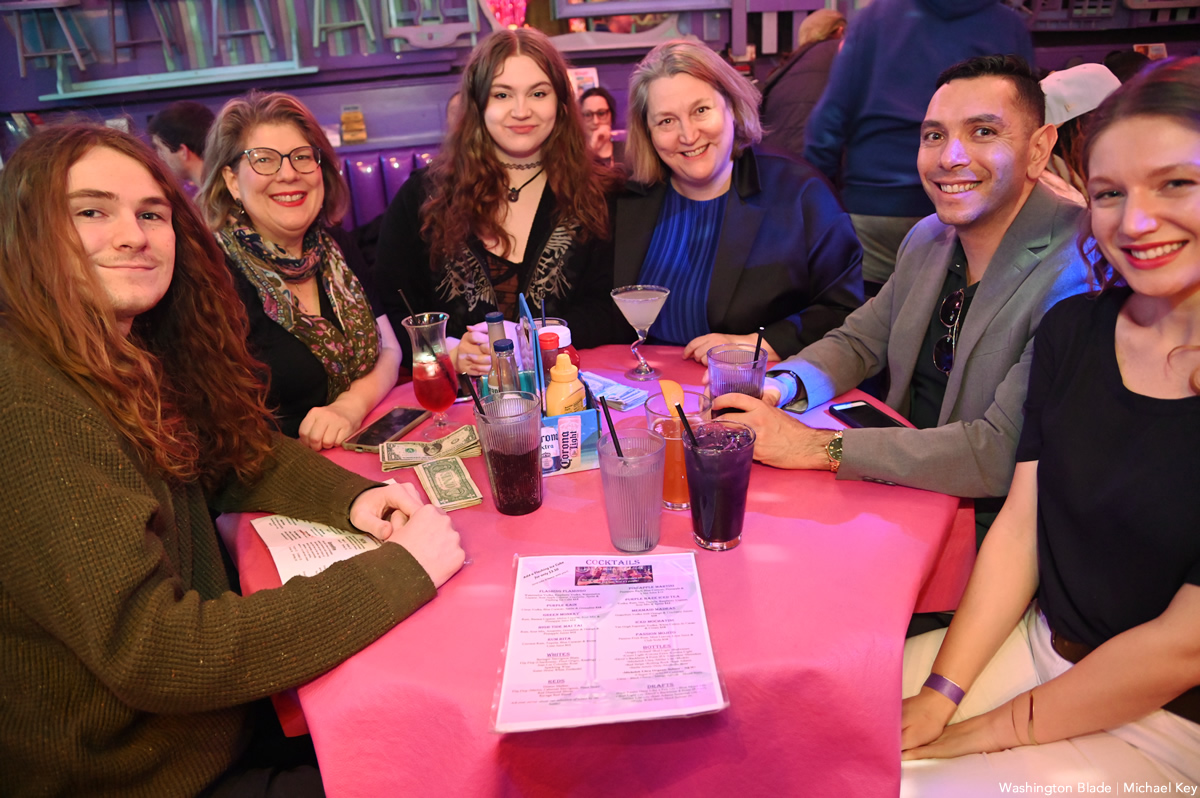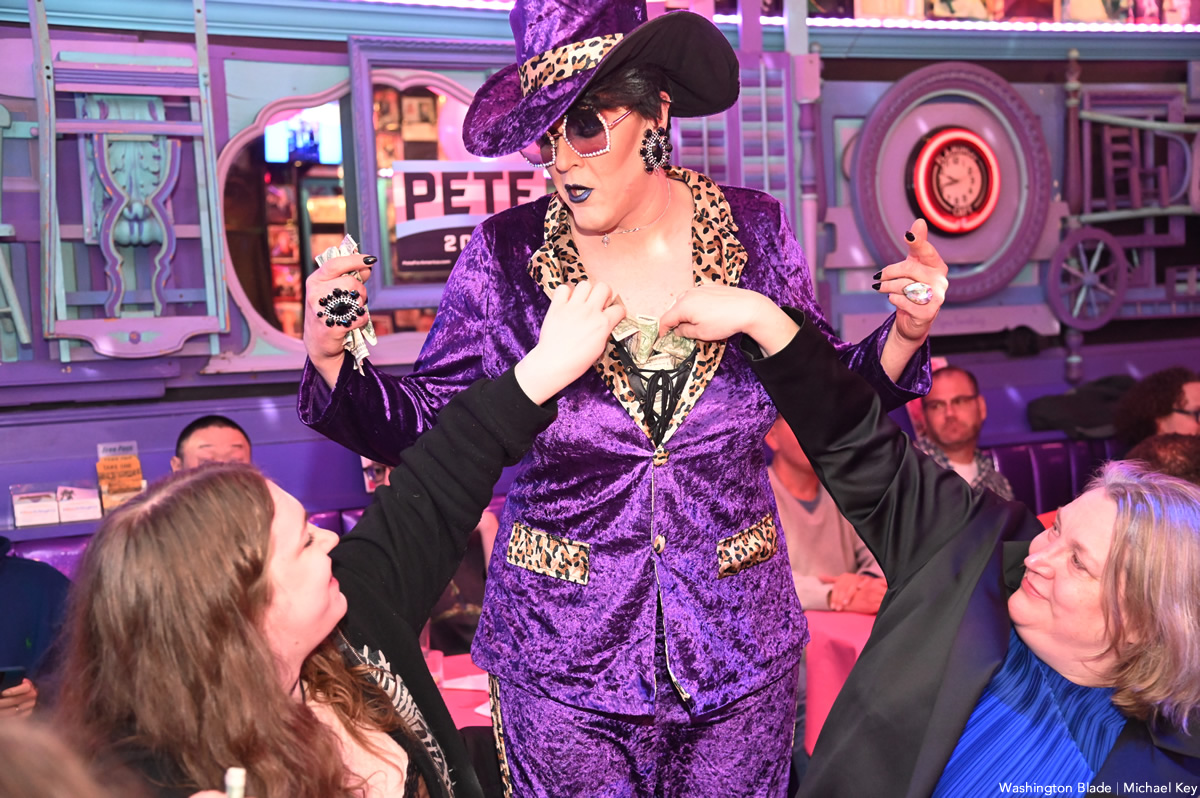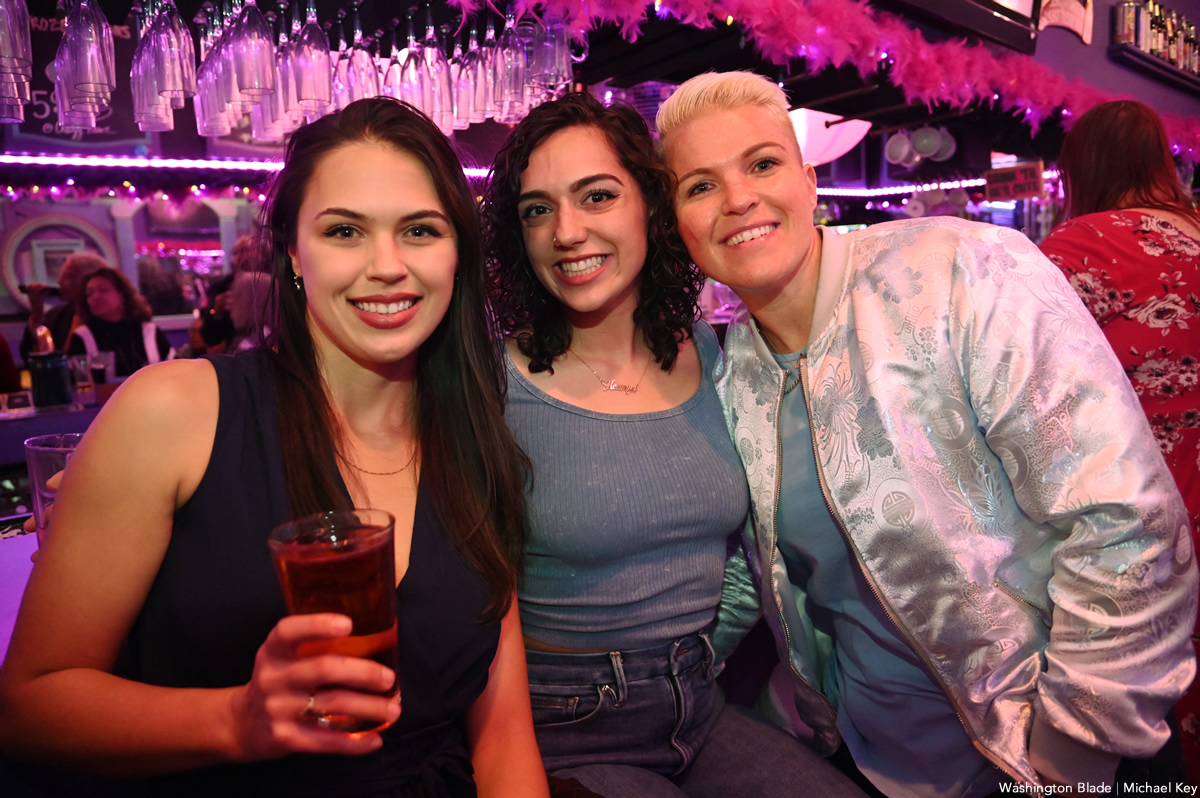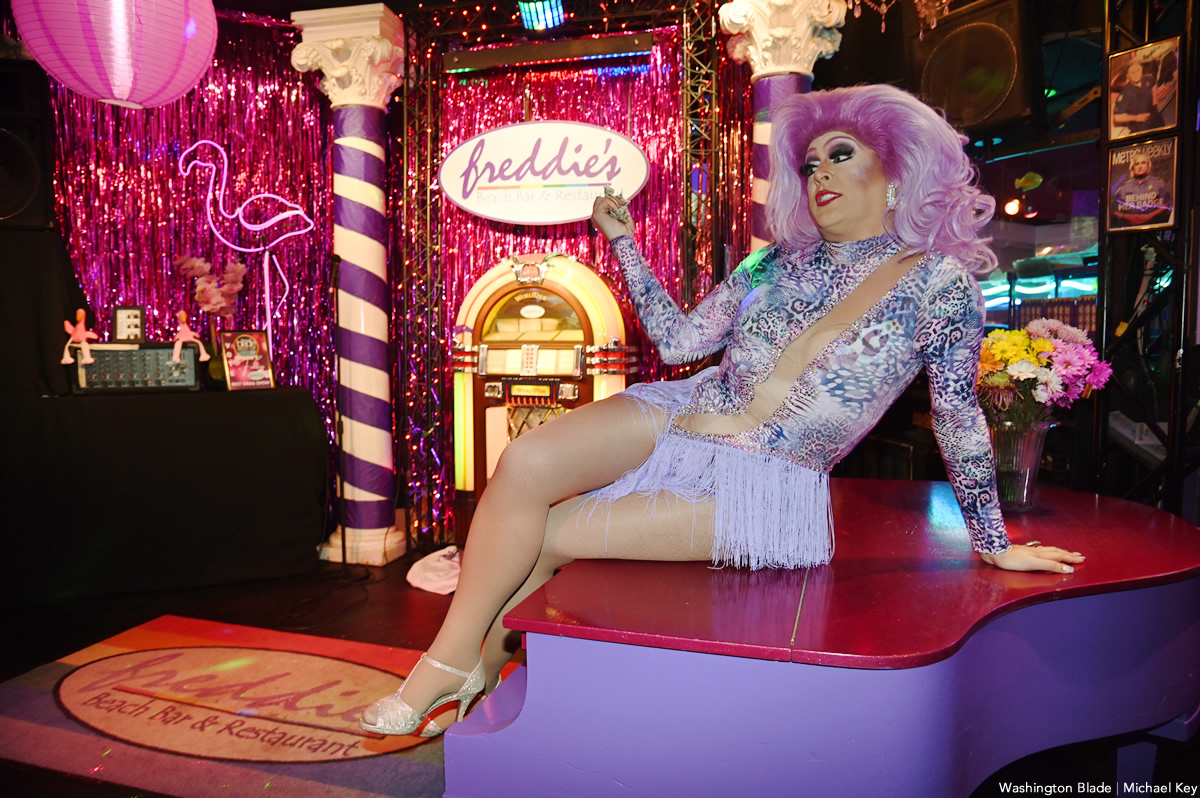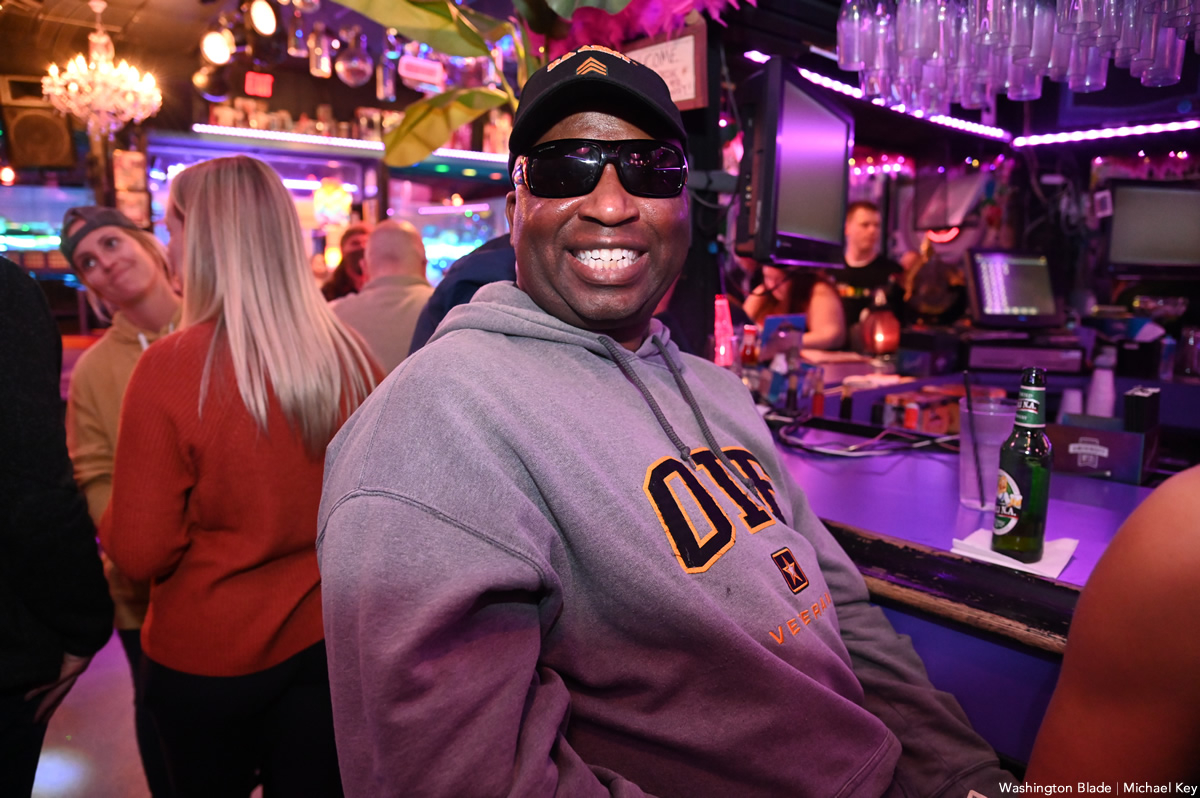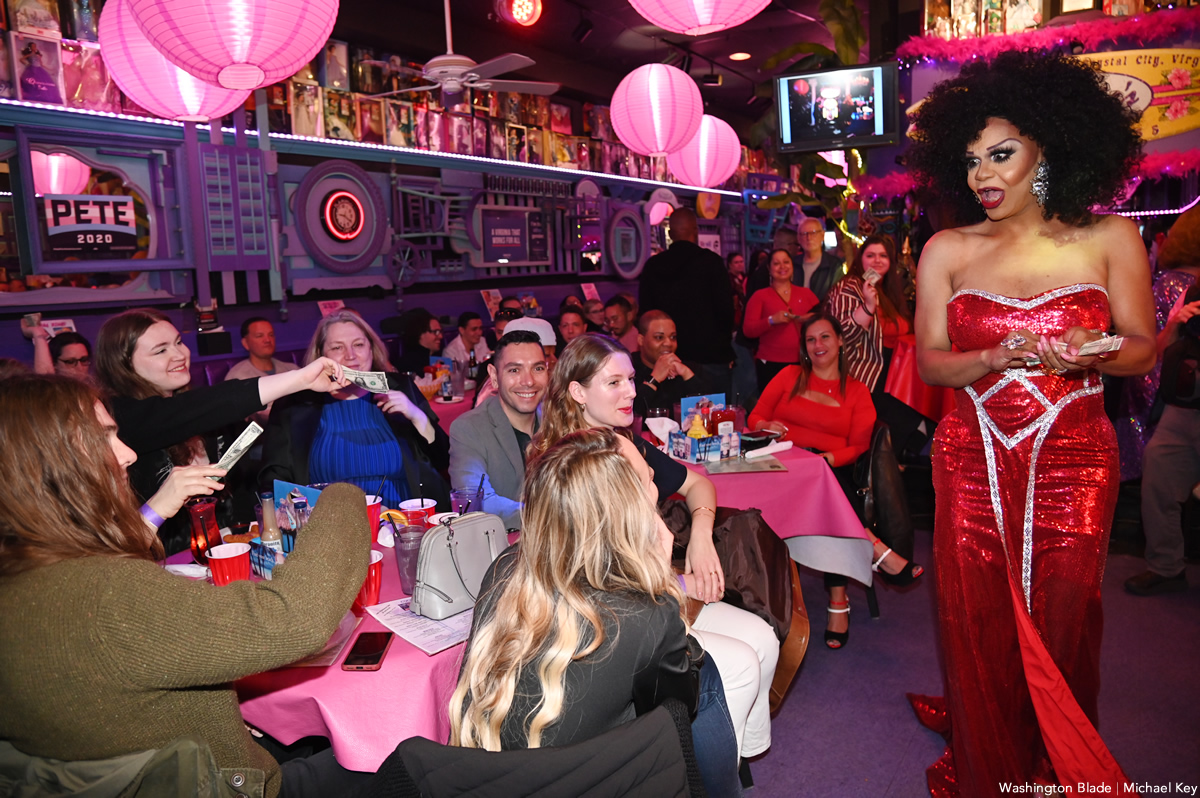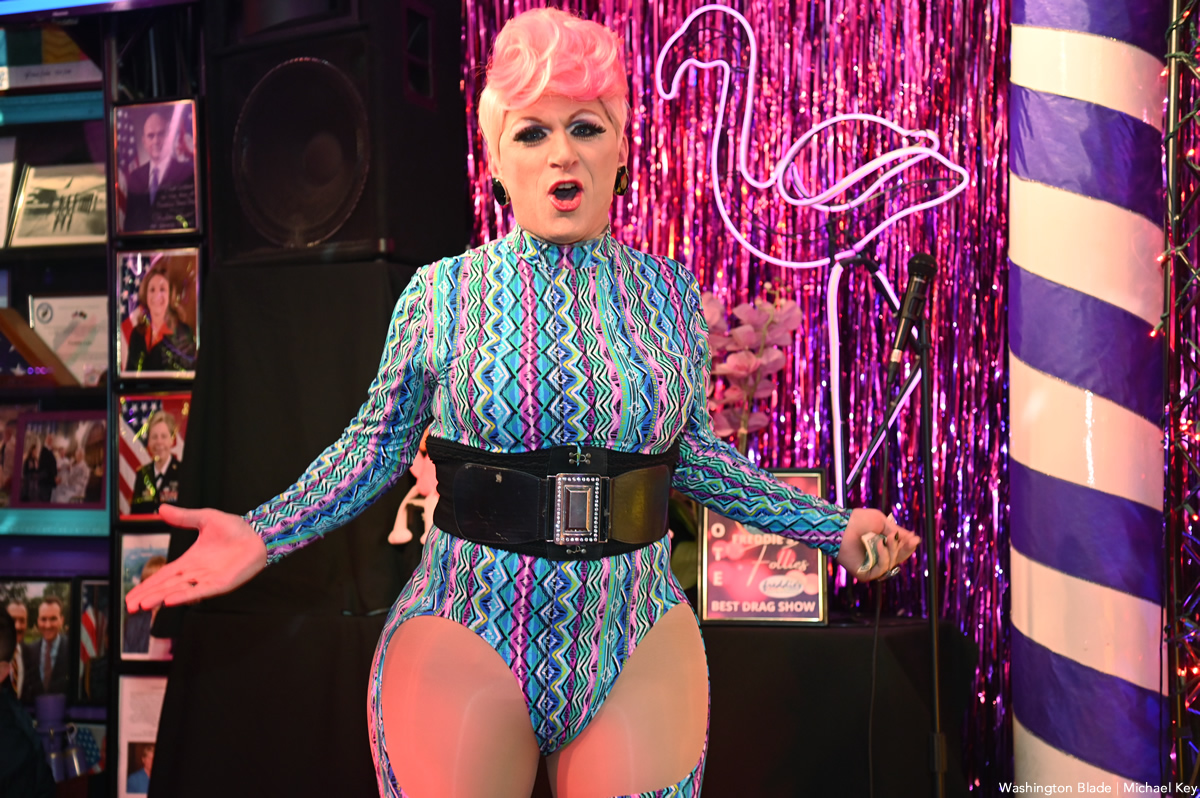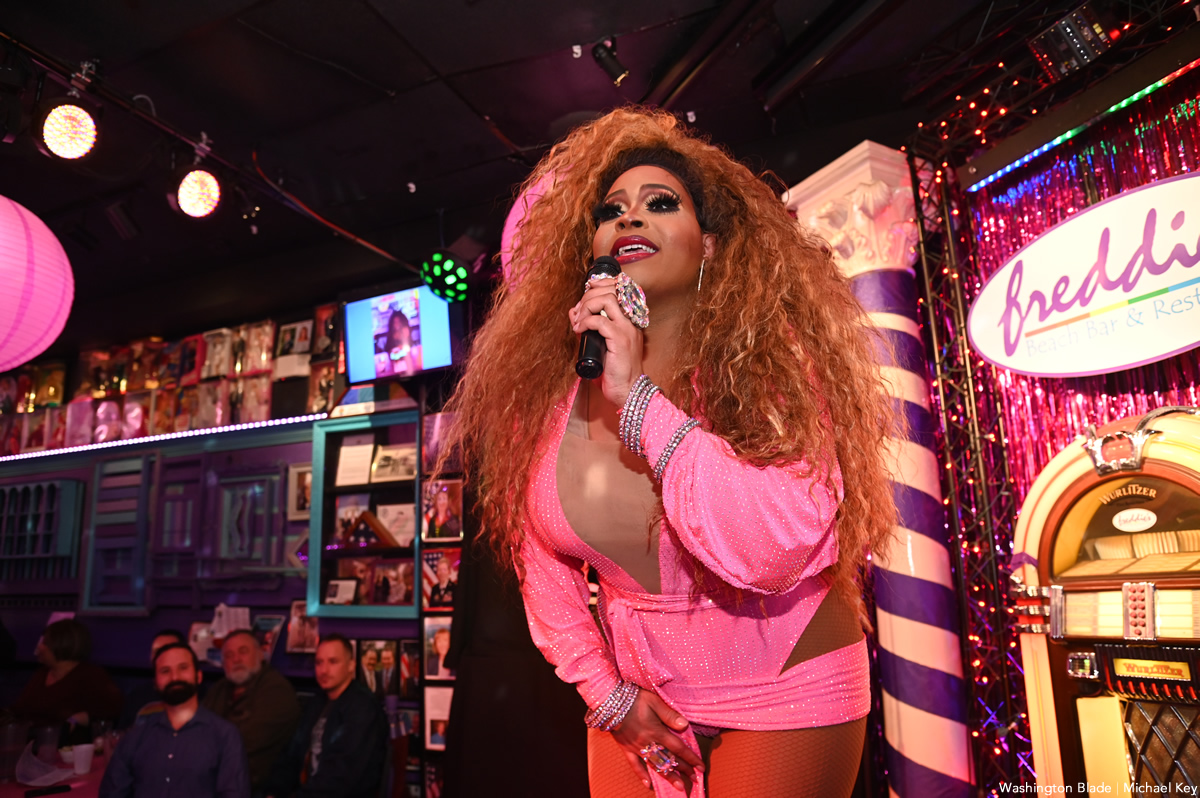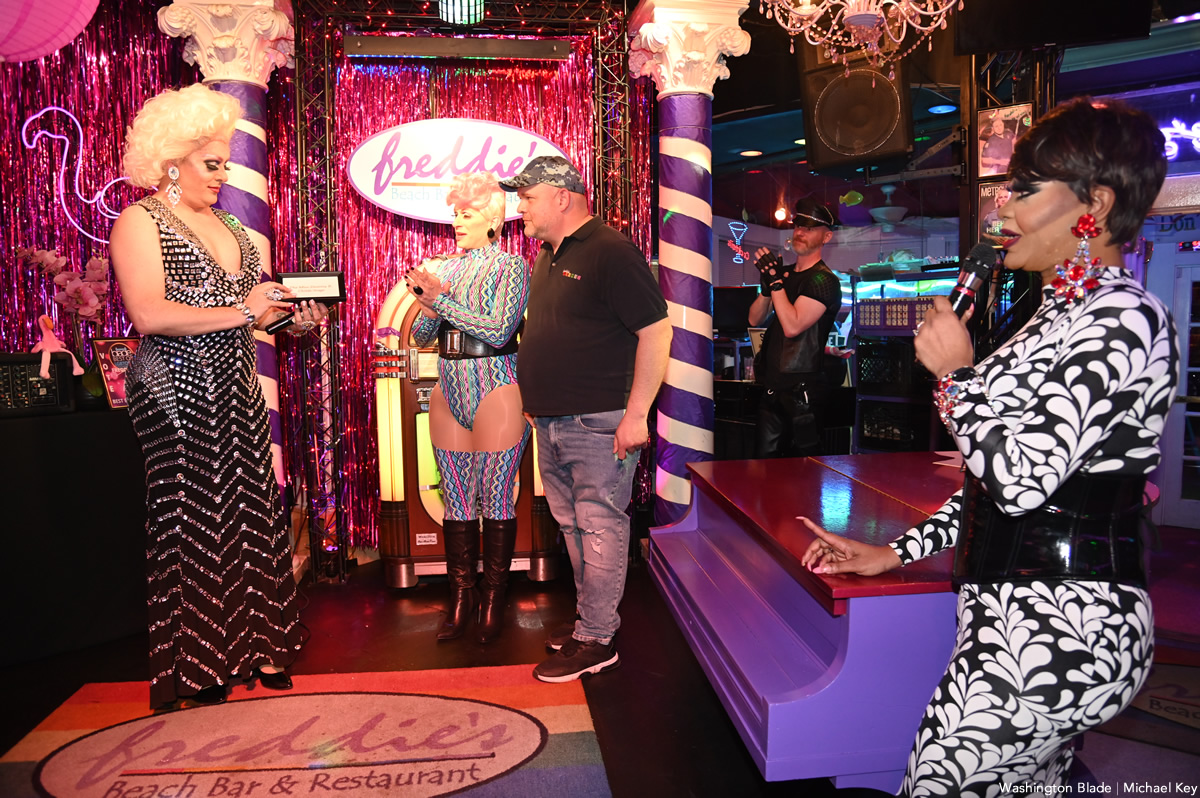 Covering Freddie's Follies 20th Anniversary for @WashBlade . @DestinyBChilds performing: pic.twitter.com/urpHgiMZ05

— Michael Patrick Key (@MichaelKeyWB) March 19, 2023
PHOTOS: The Little Gay Pub opening night
New LGBTQ venue opens in Logan Circle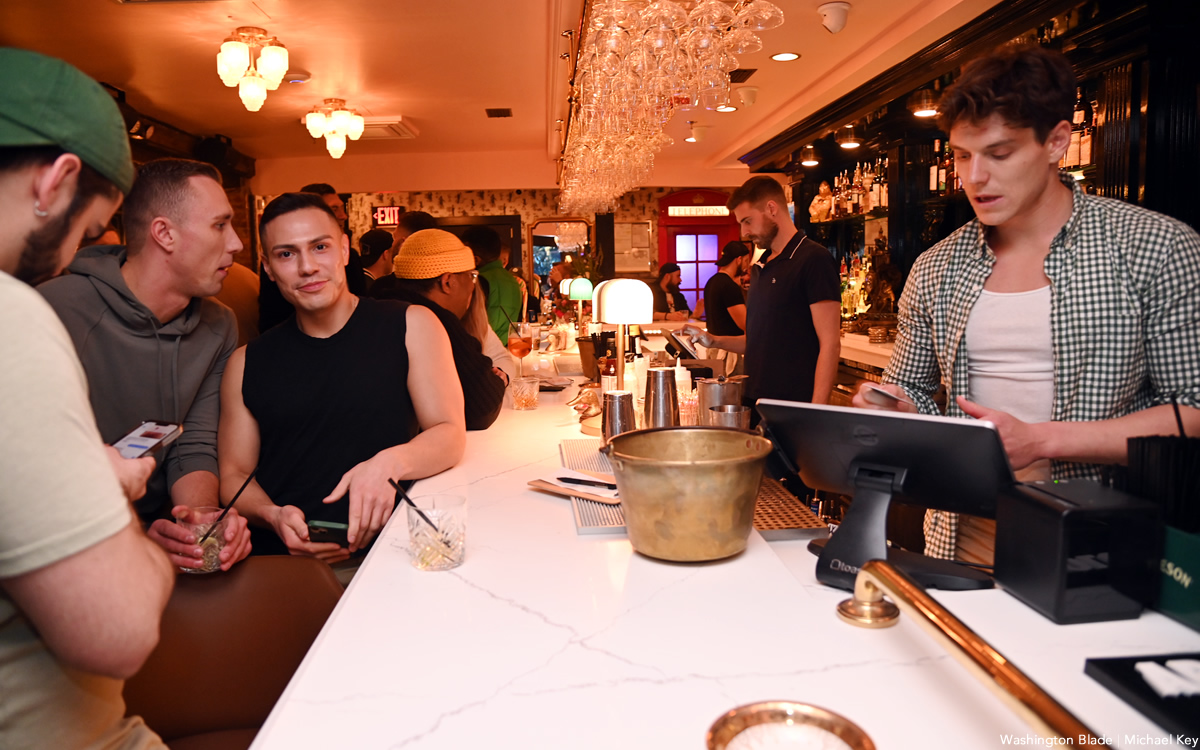 D.C.'s newest LGBTQ venue The Little Gay Pub (1100 P Street, N.W.) had a soft opening on Friday, March 17.
(Washington Blade photos by Michael Key)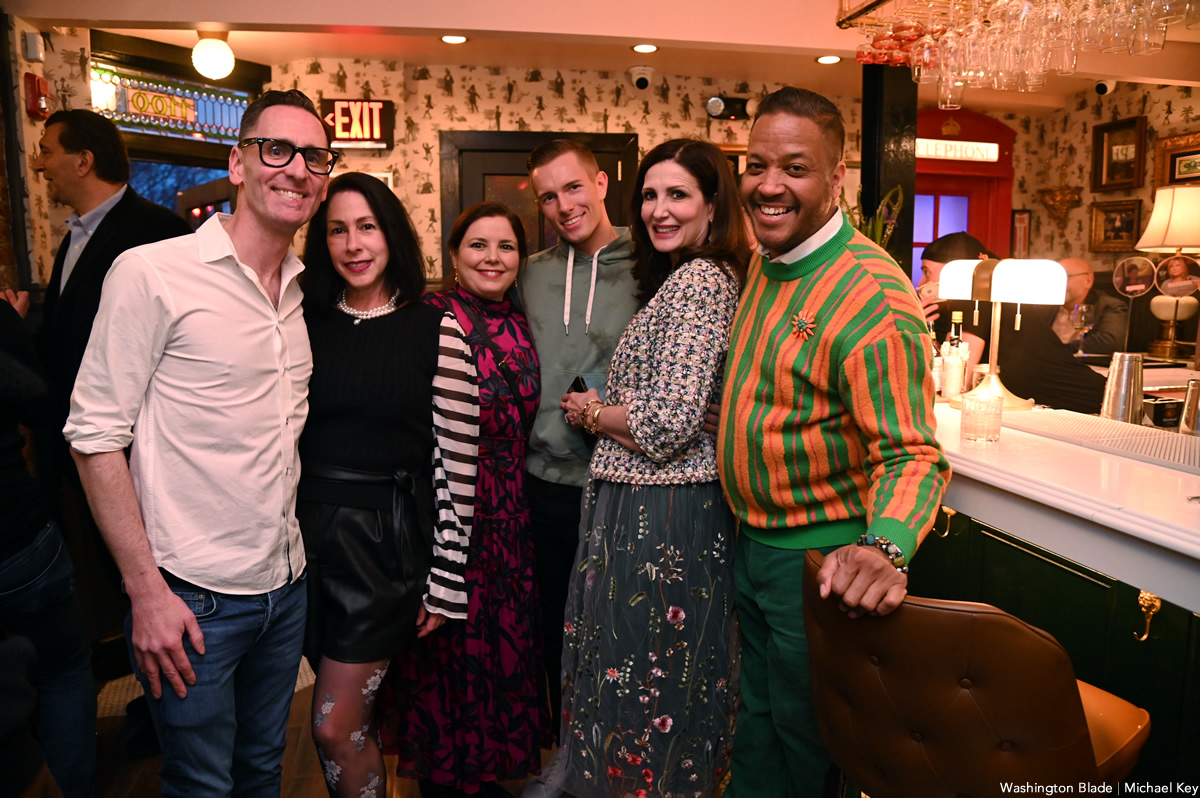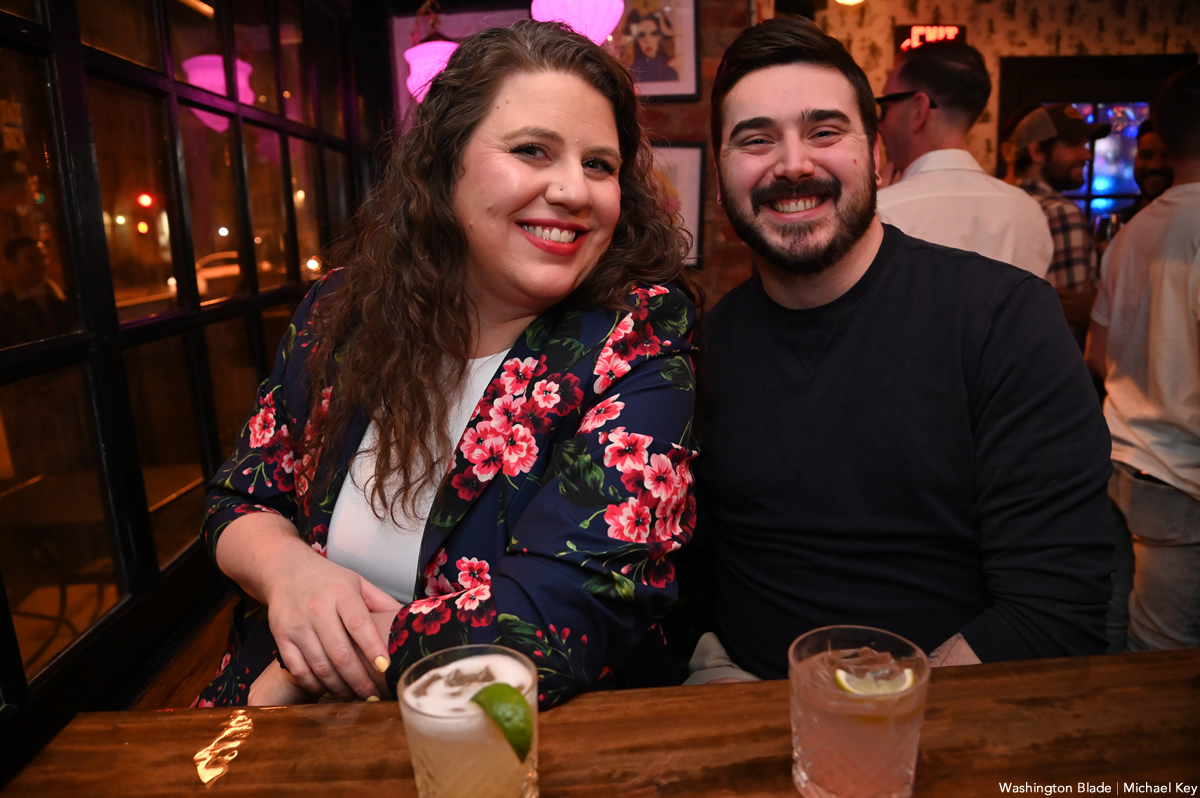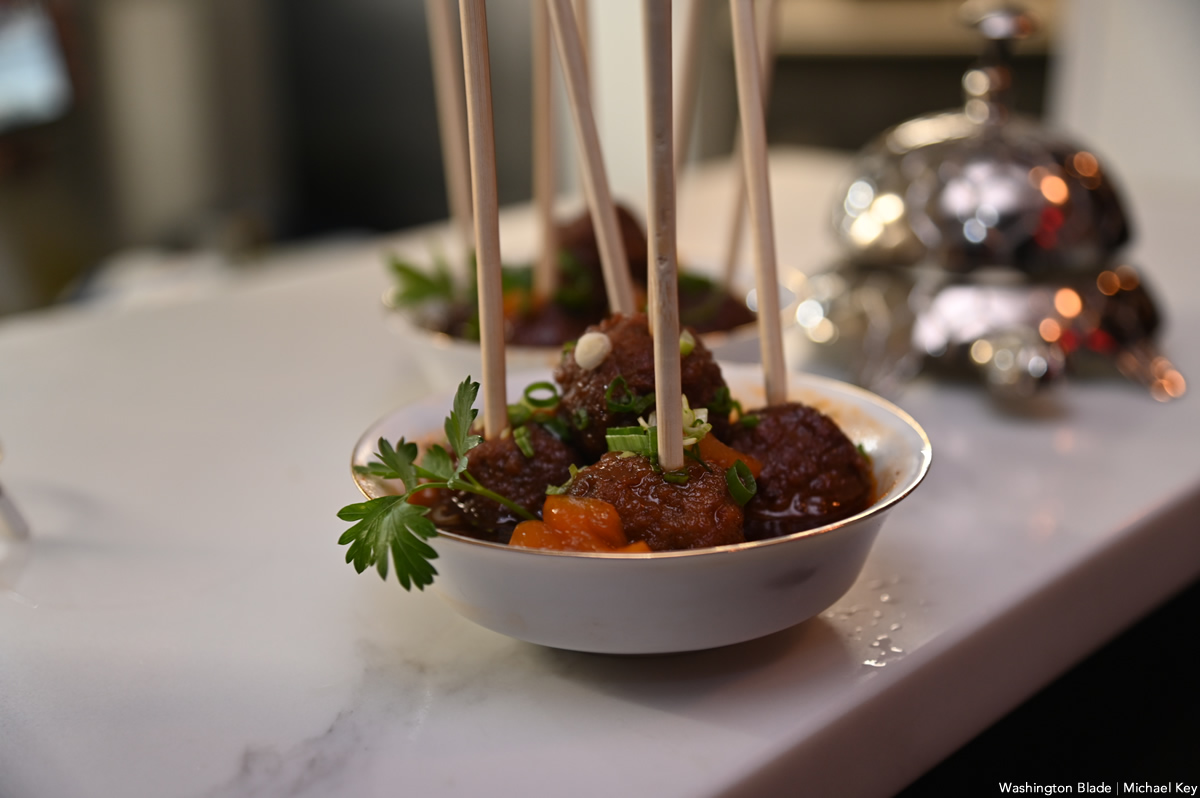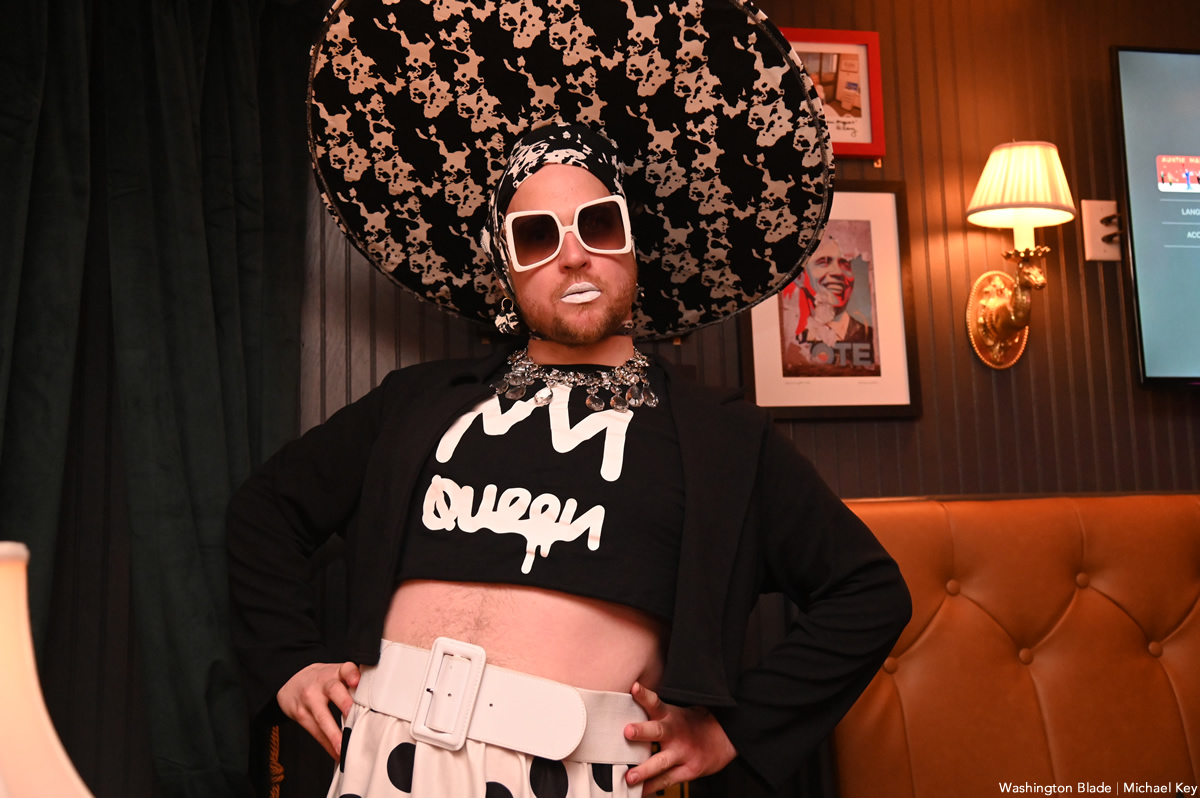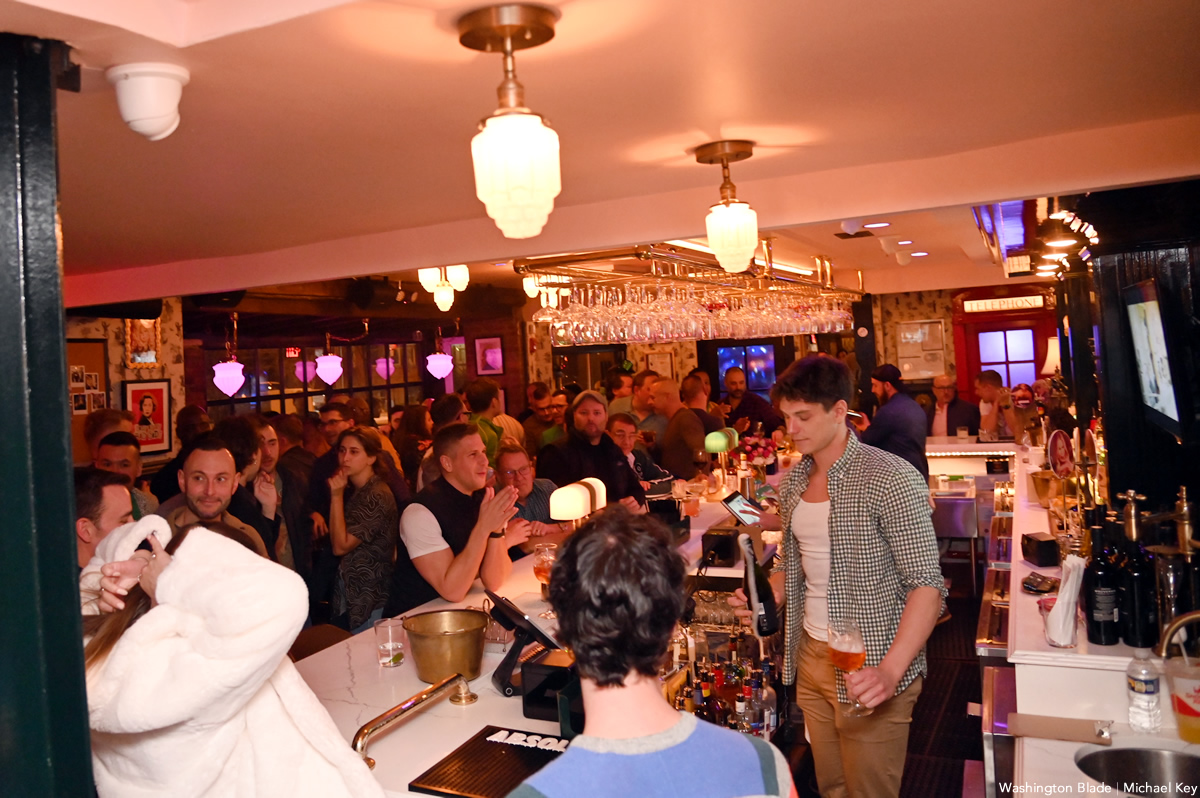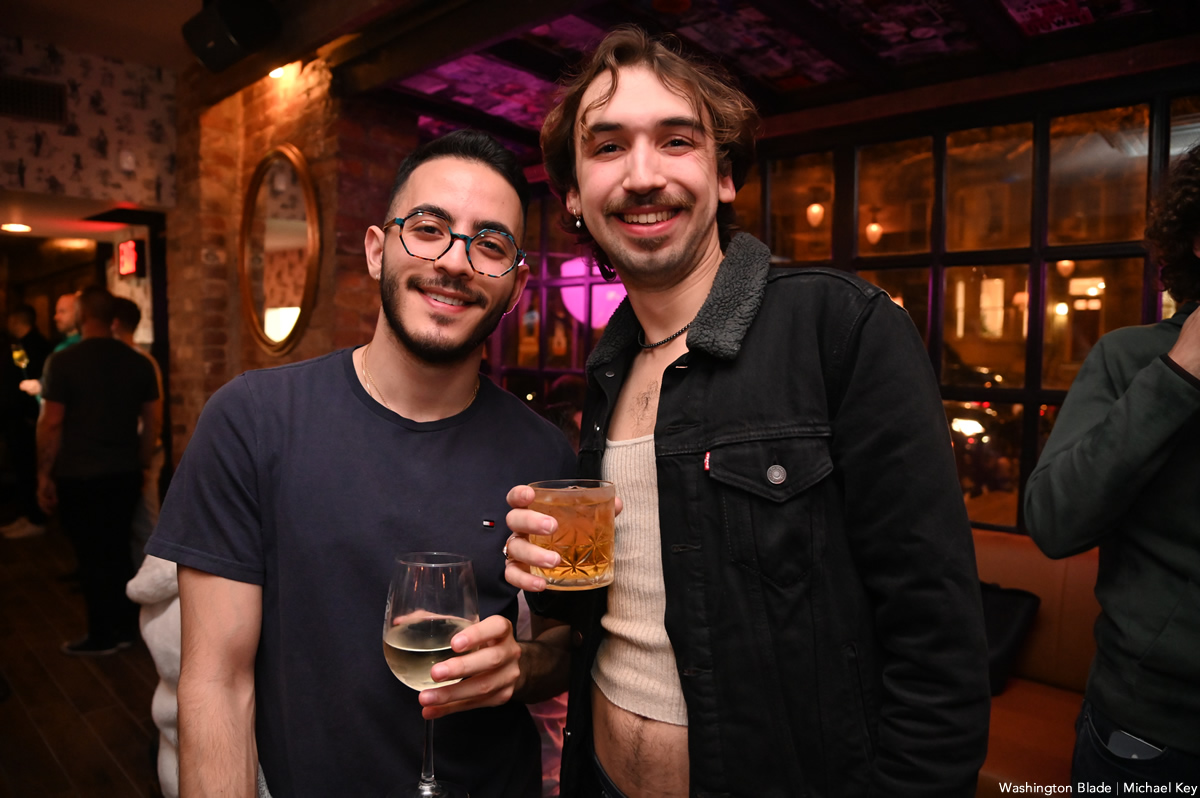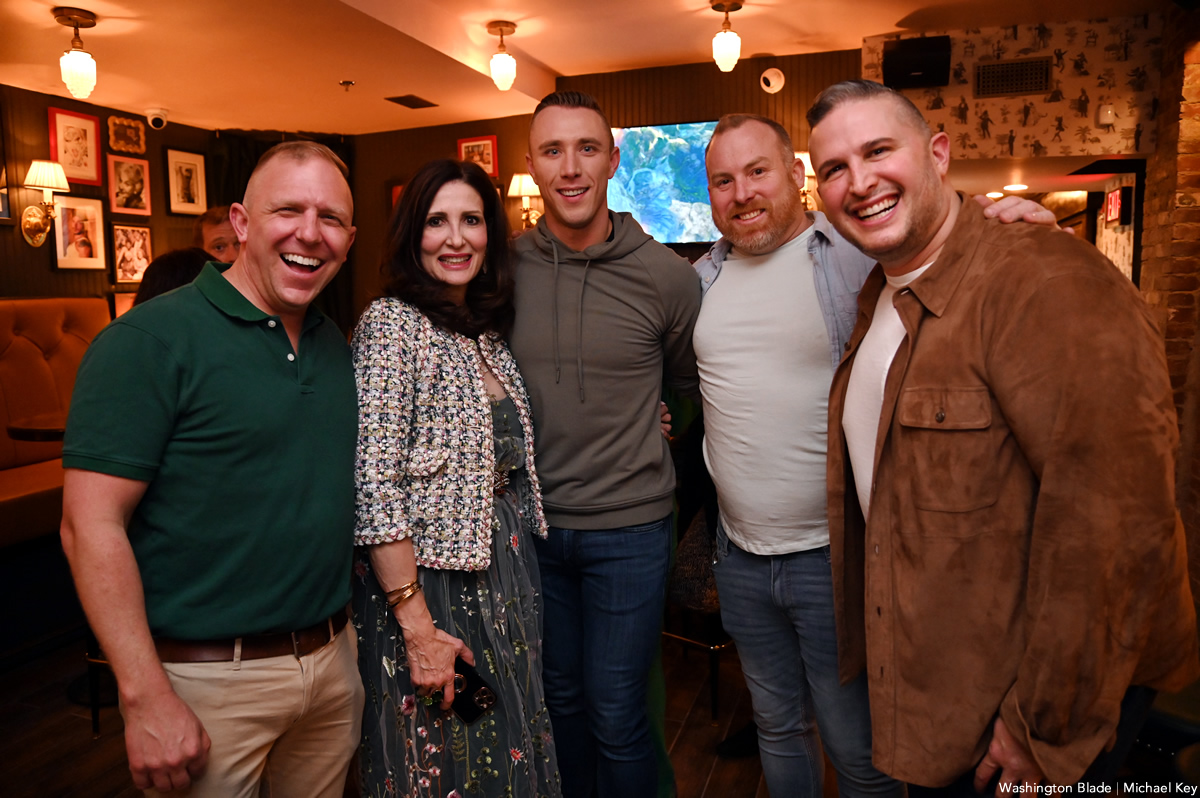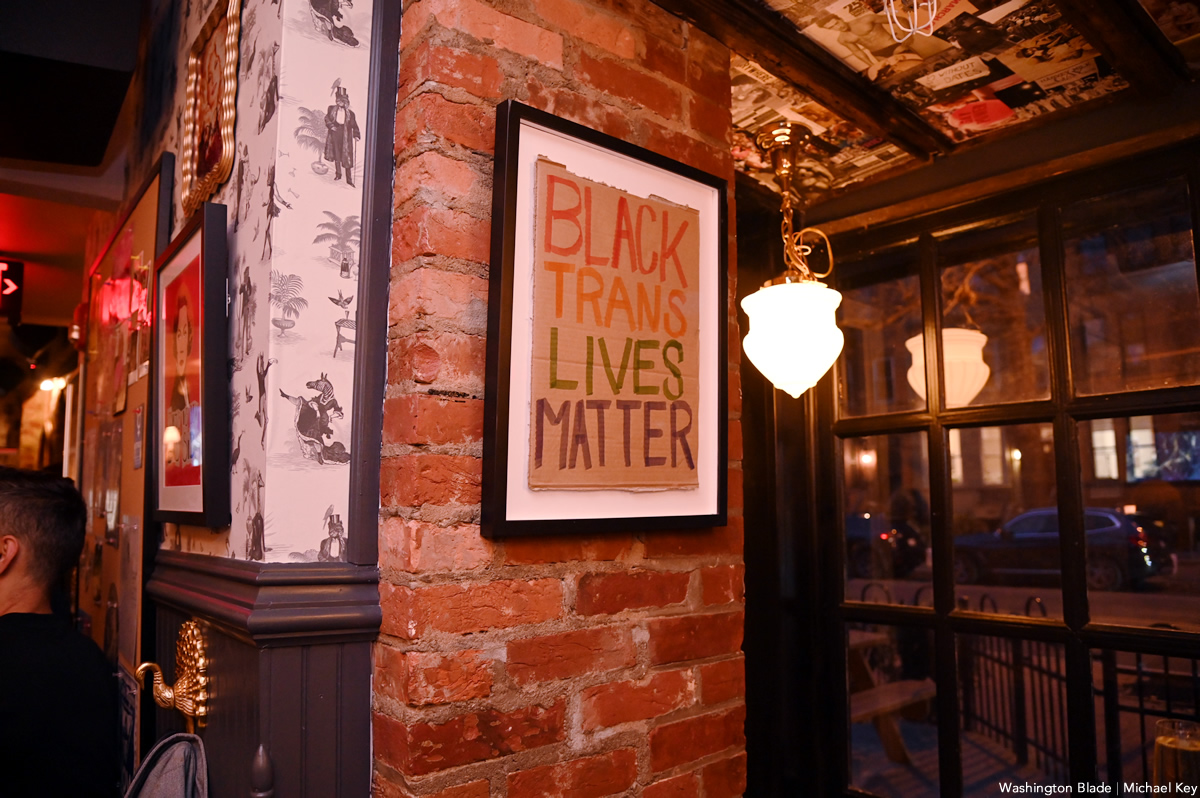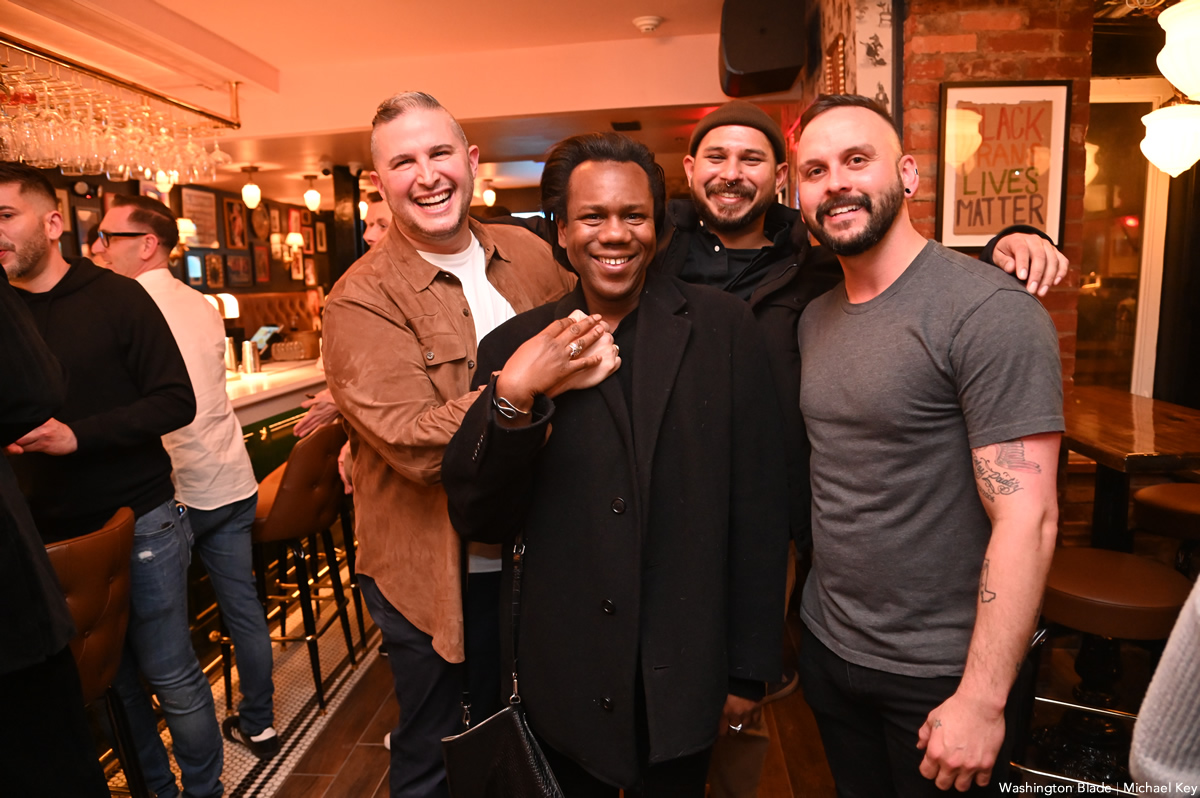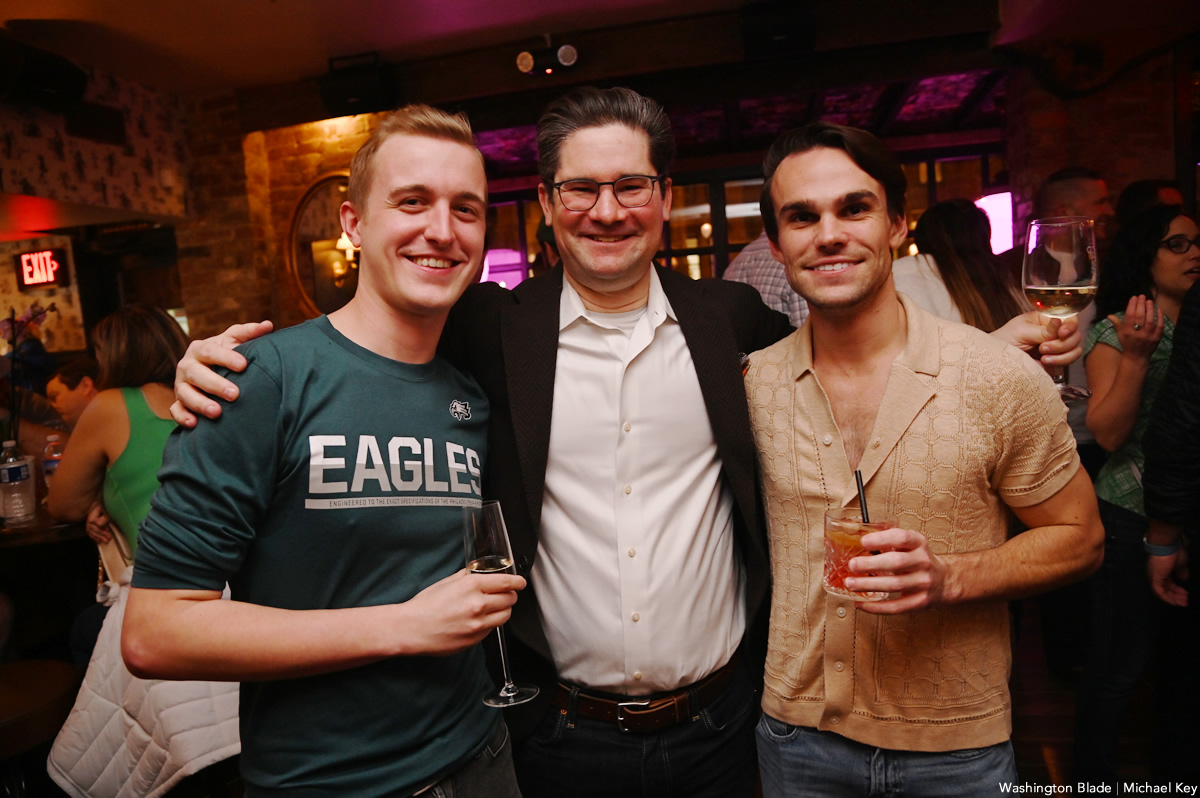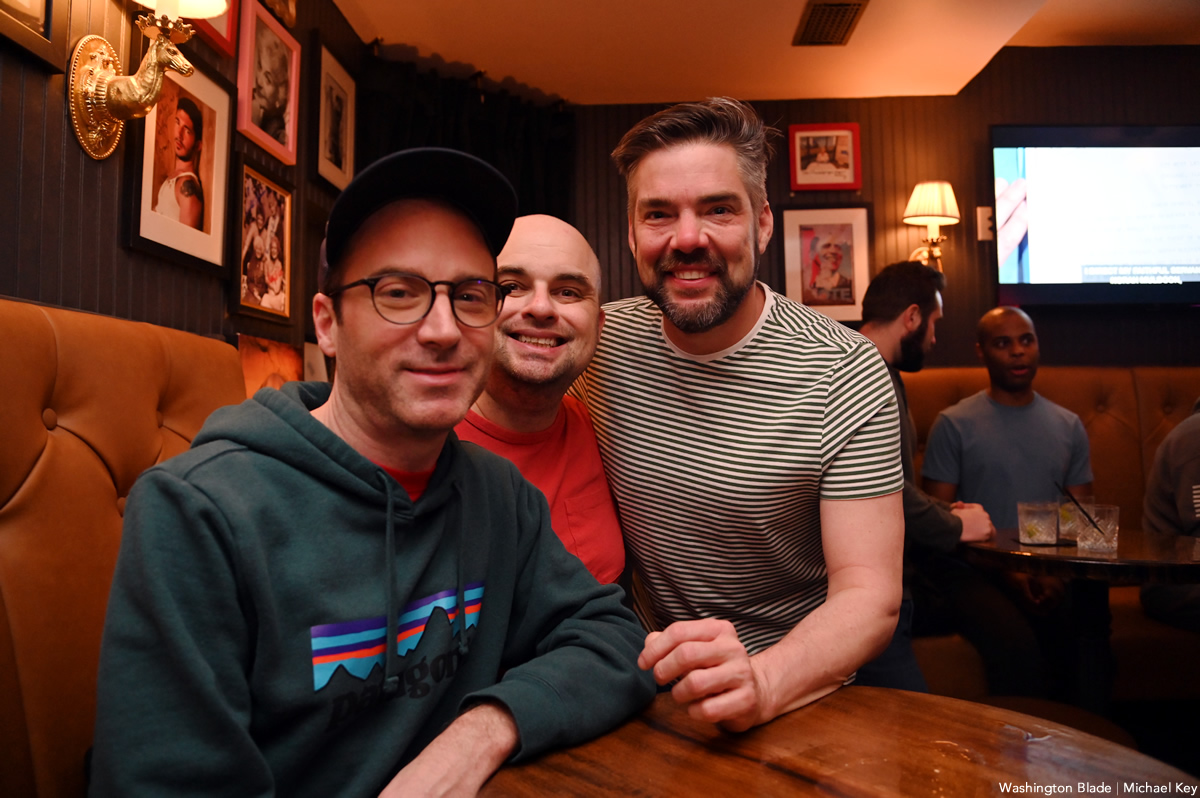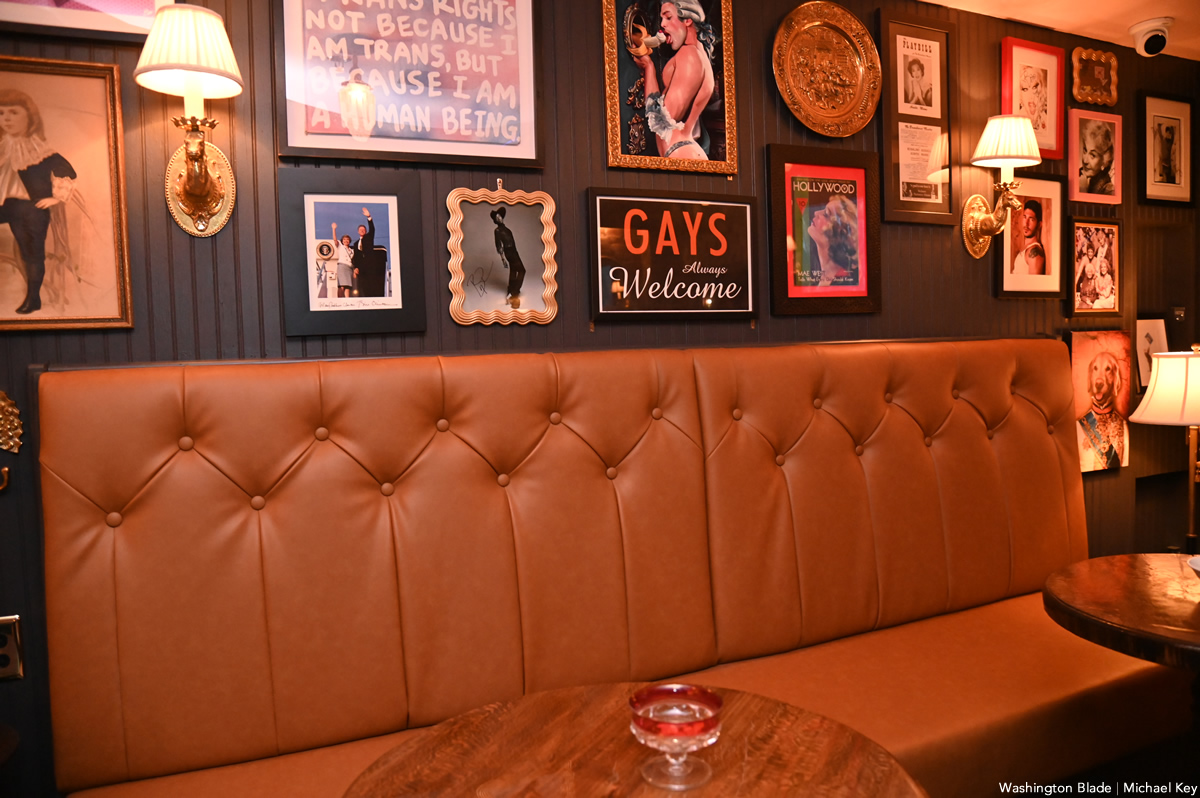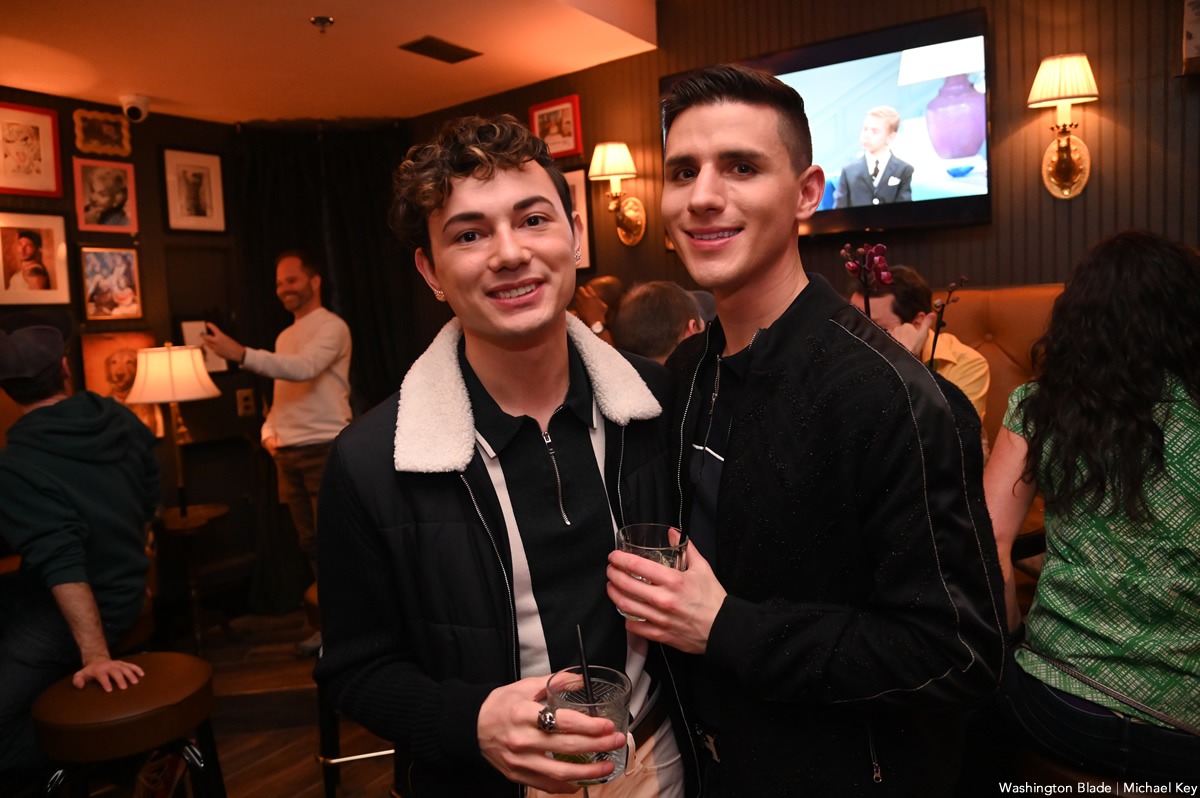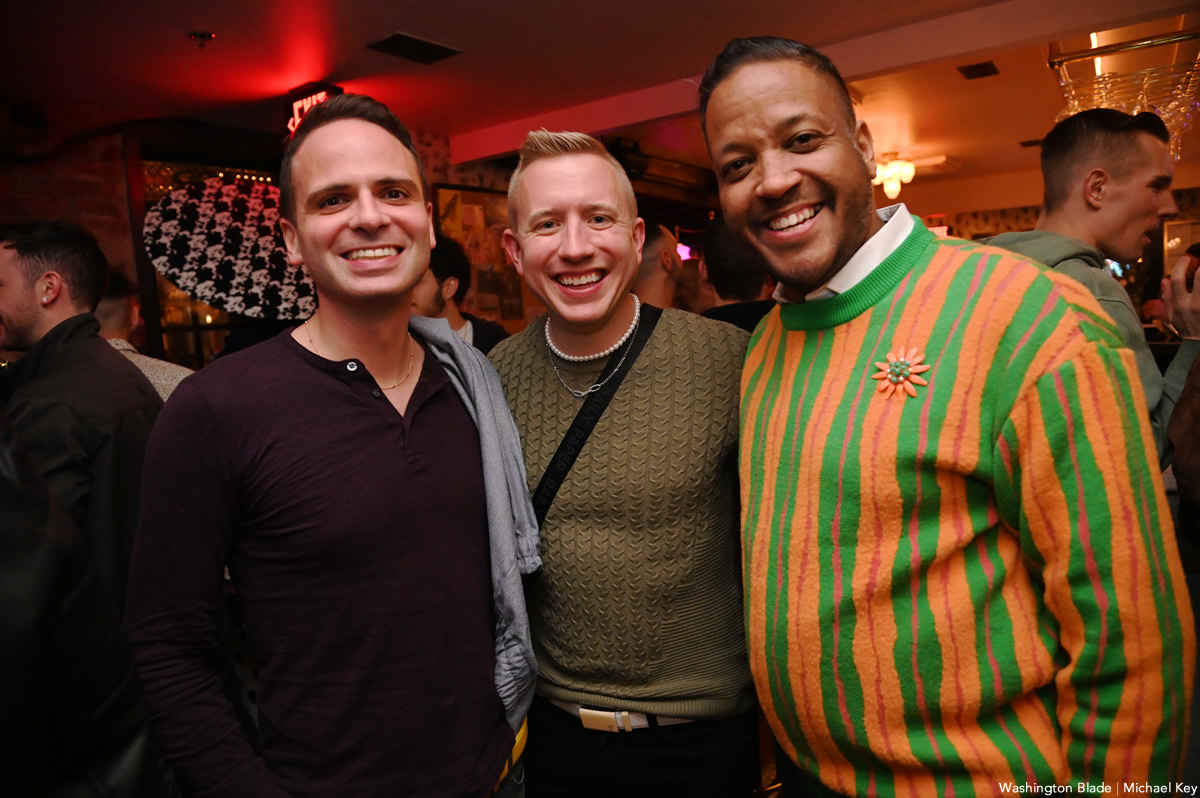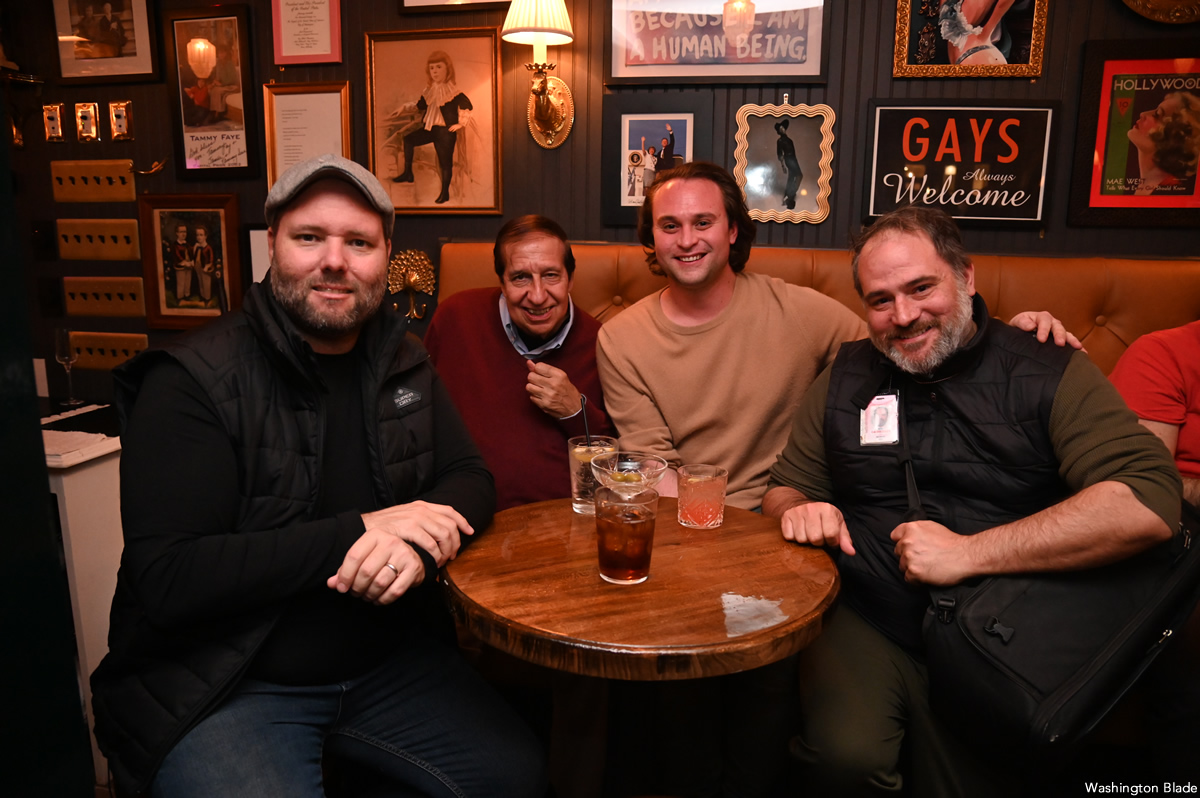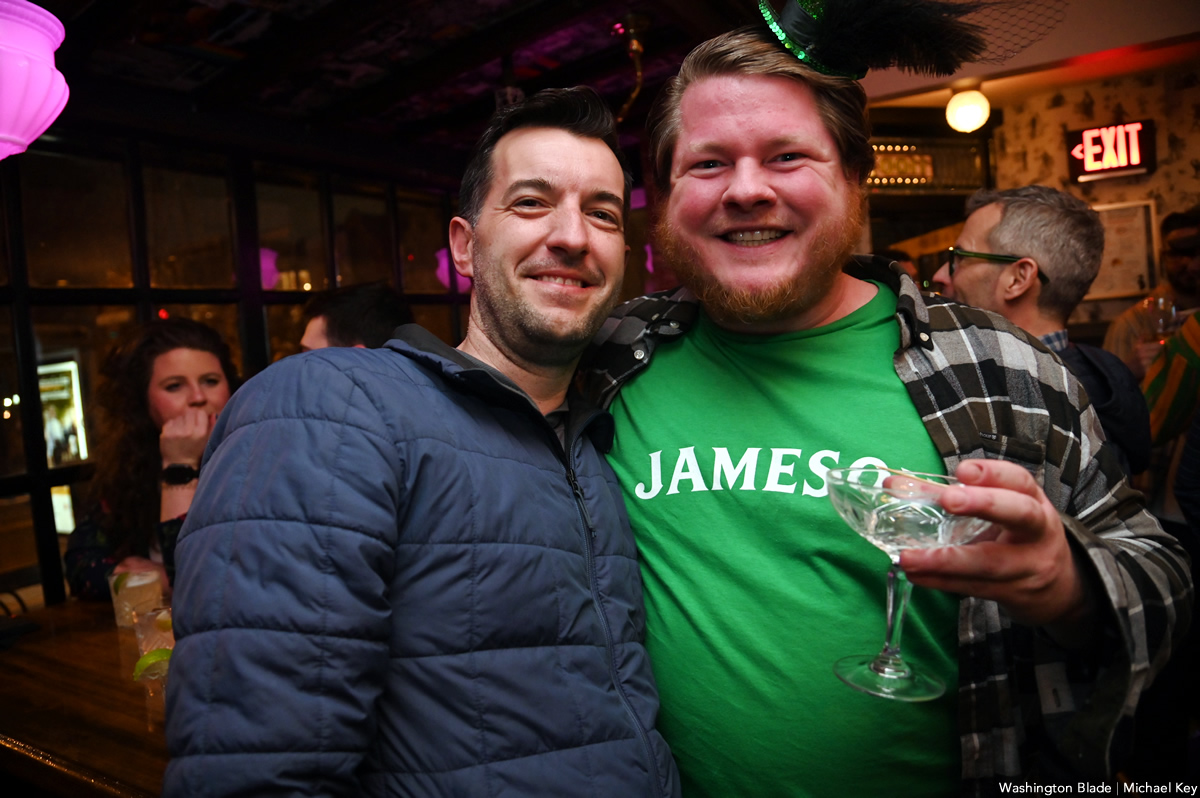 Covering the opening of The Little Gay Pub in Logan Circle for @WashBlade pic.twitter.com/hrAbvbW2C3

— Michael Patrick Key (@MichaelKeyWB) March 18, 2023
PHOTOS: Pride Reveal
'Peace, Love, Revolution' announced as this year's theme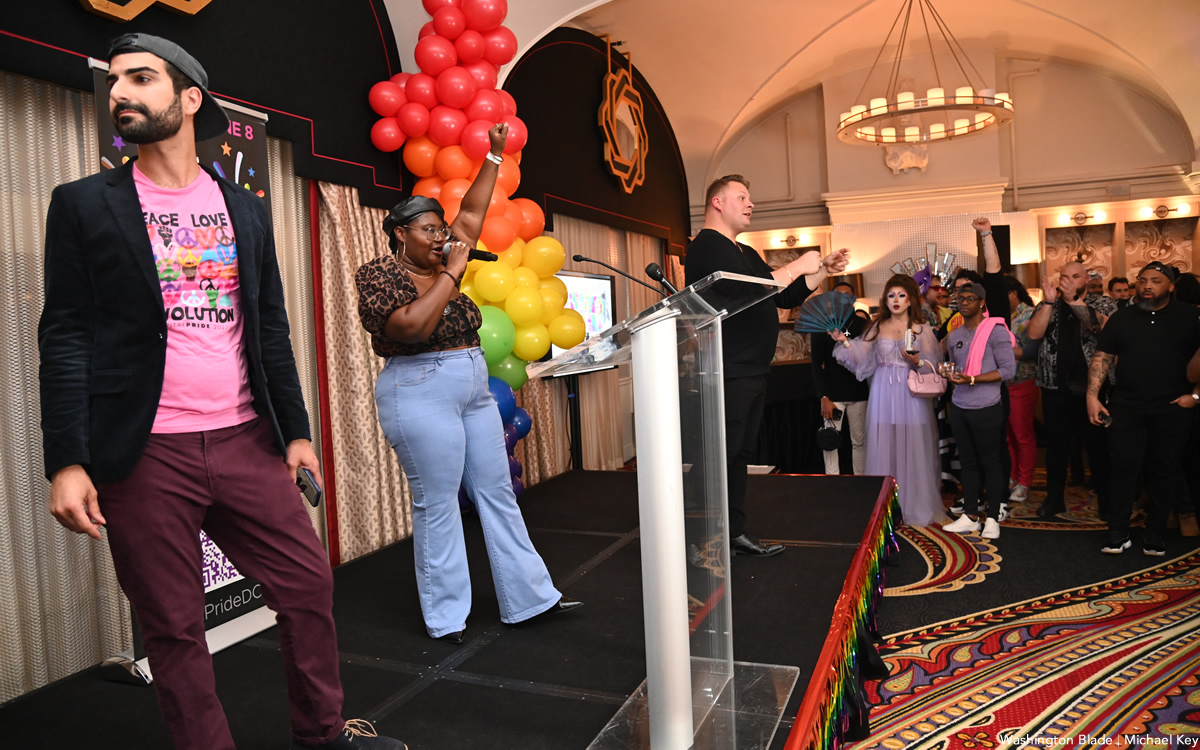 The Capital Pride Alliance held its annual Pride Reveal party at Hotel Monaco on Thursday, March 16. Following a performance by drag artist Shi-Queeta Lee, members of the board of the Capital Pride Alliance announced "Peace, Love, Revolution" as the theme for Pride 2023 in D.C.
(Washington Blade photos by Michael Key)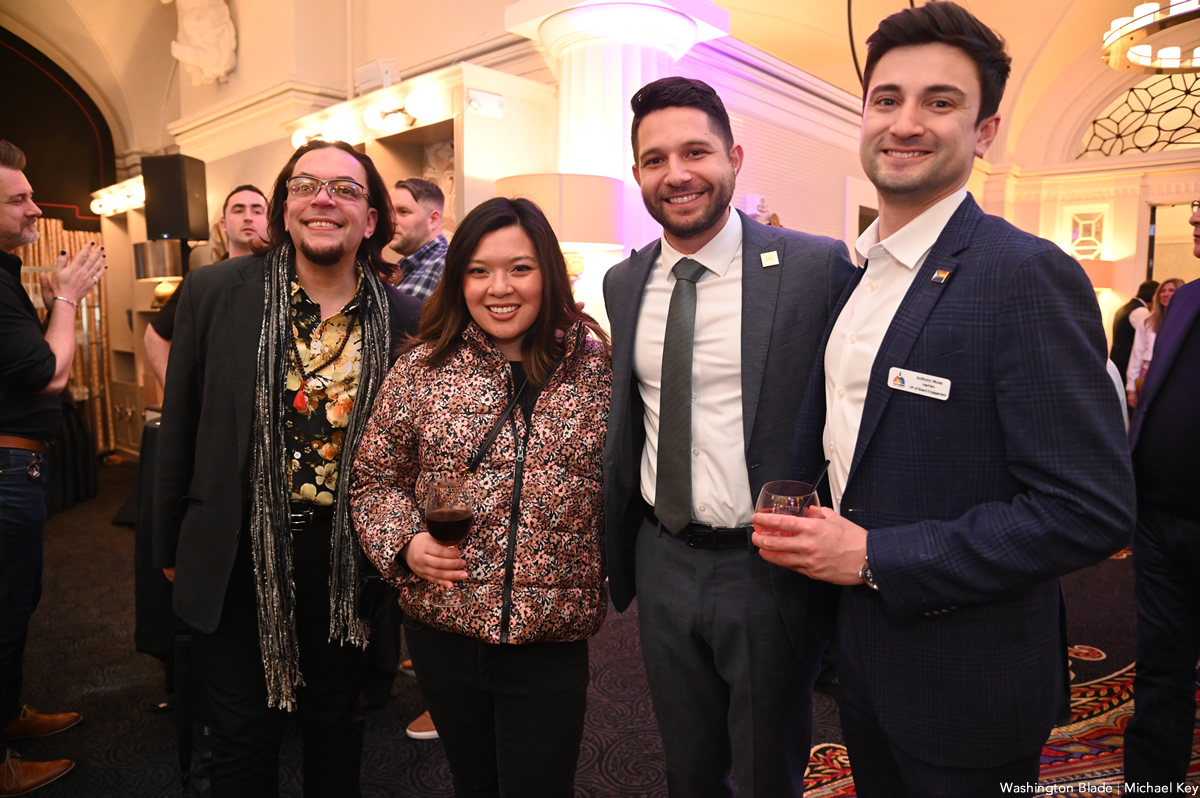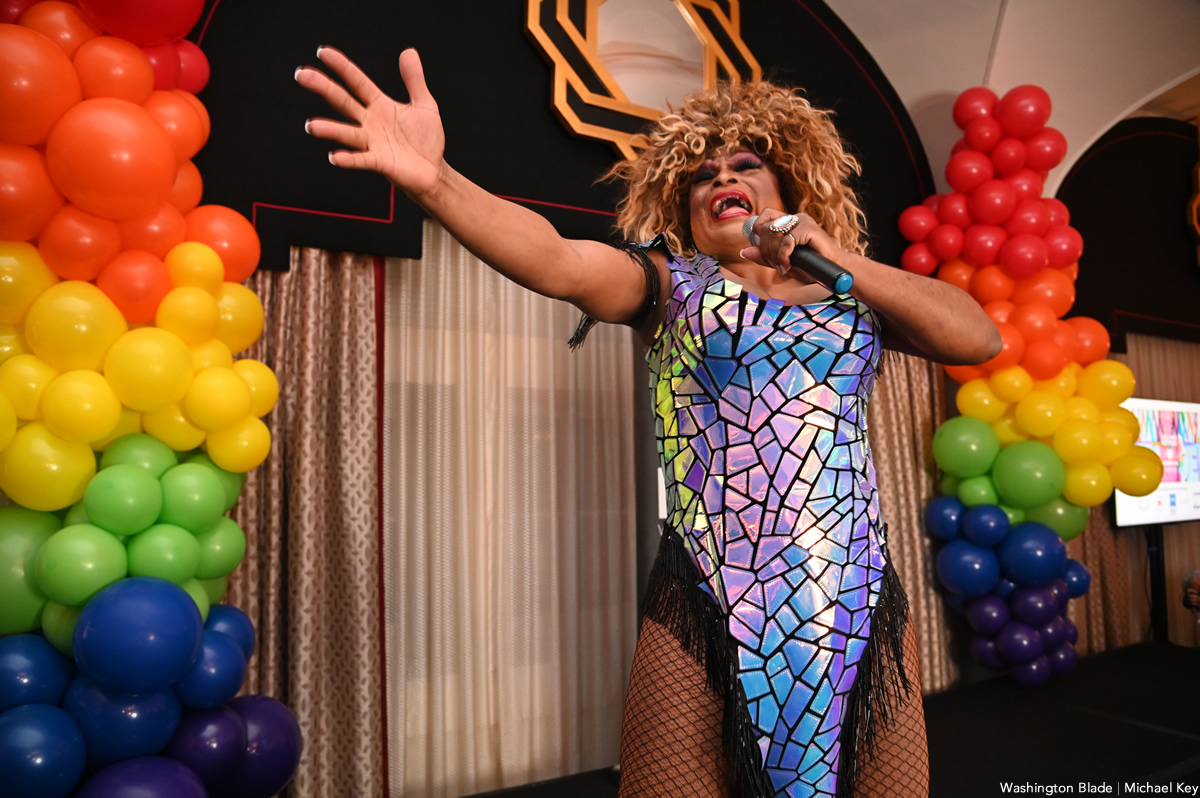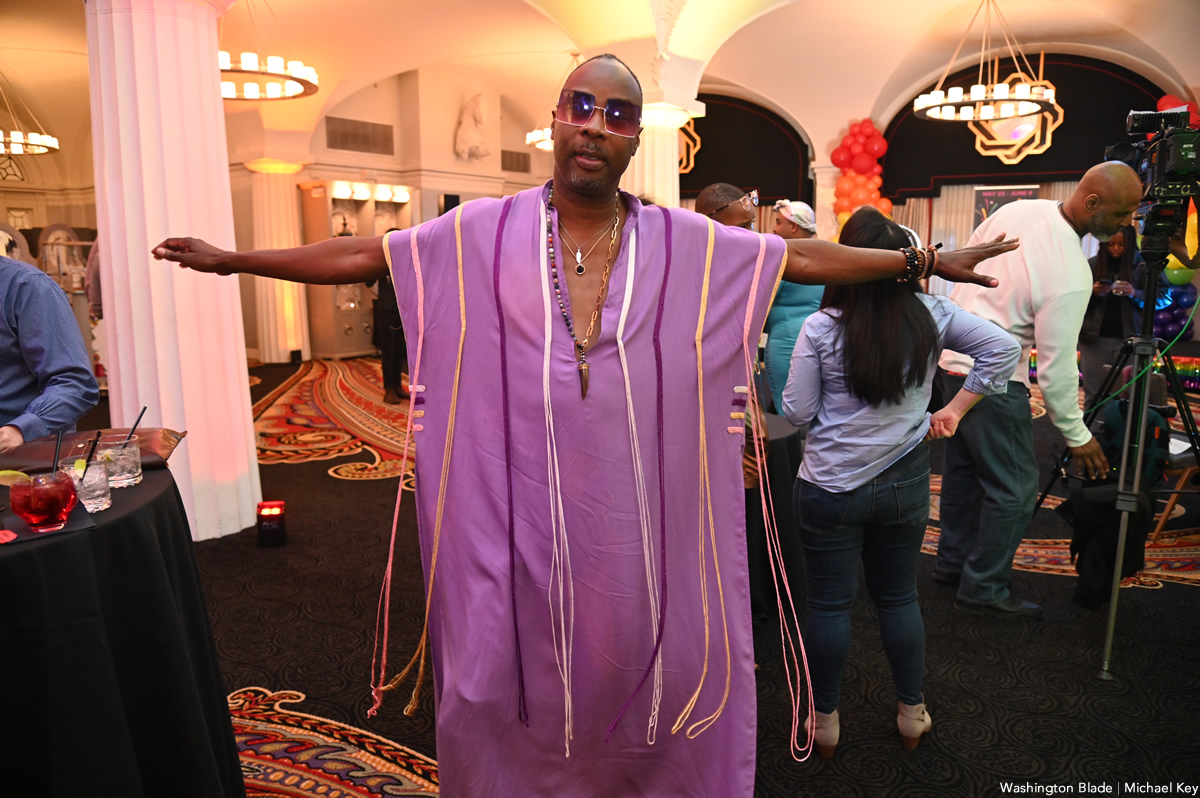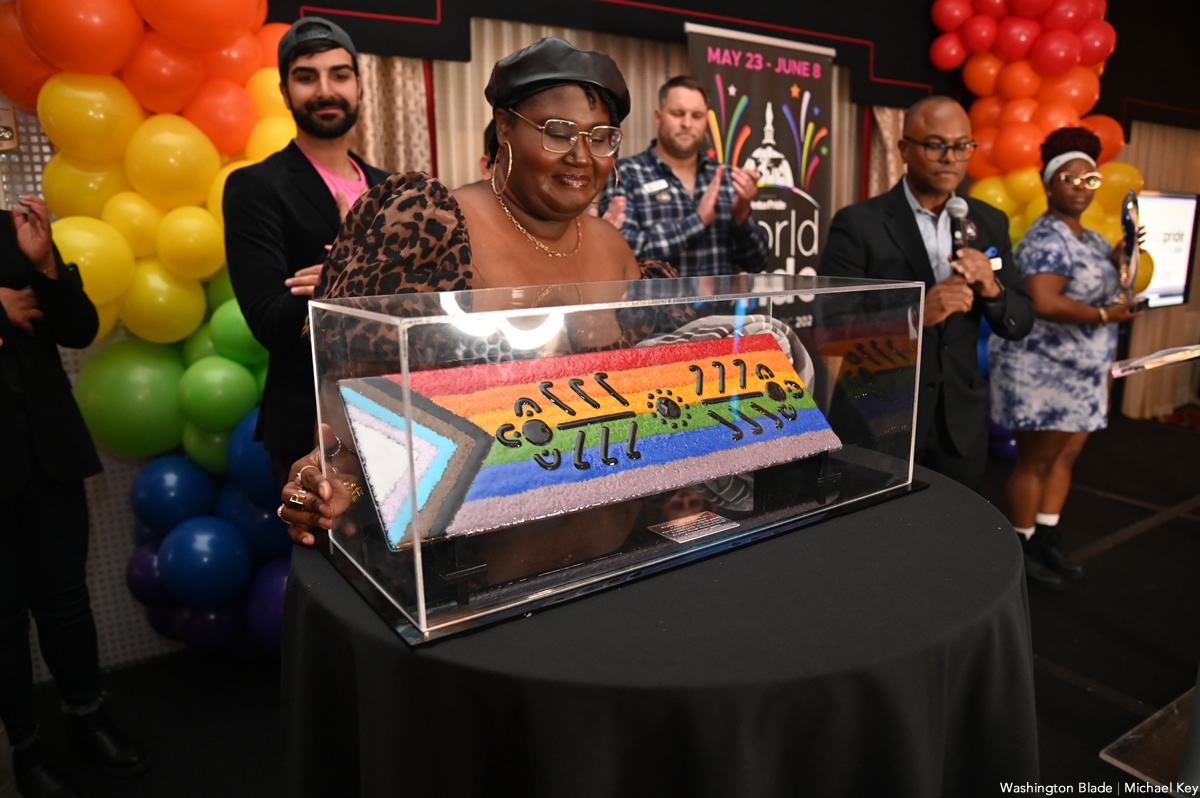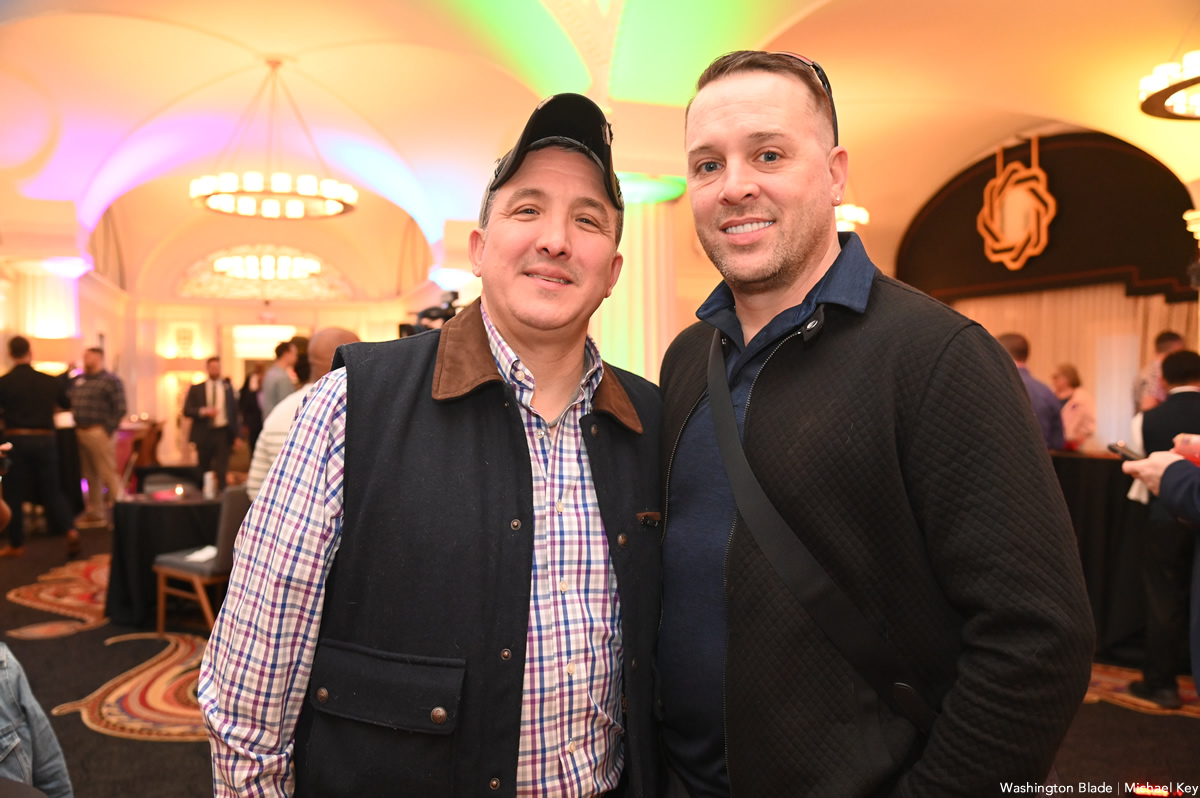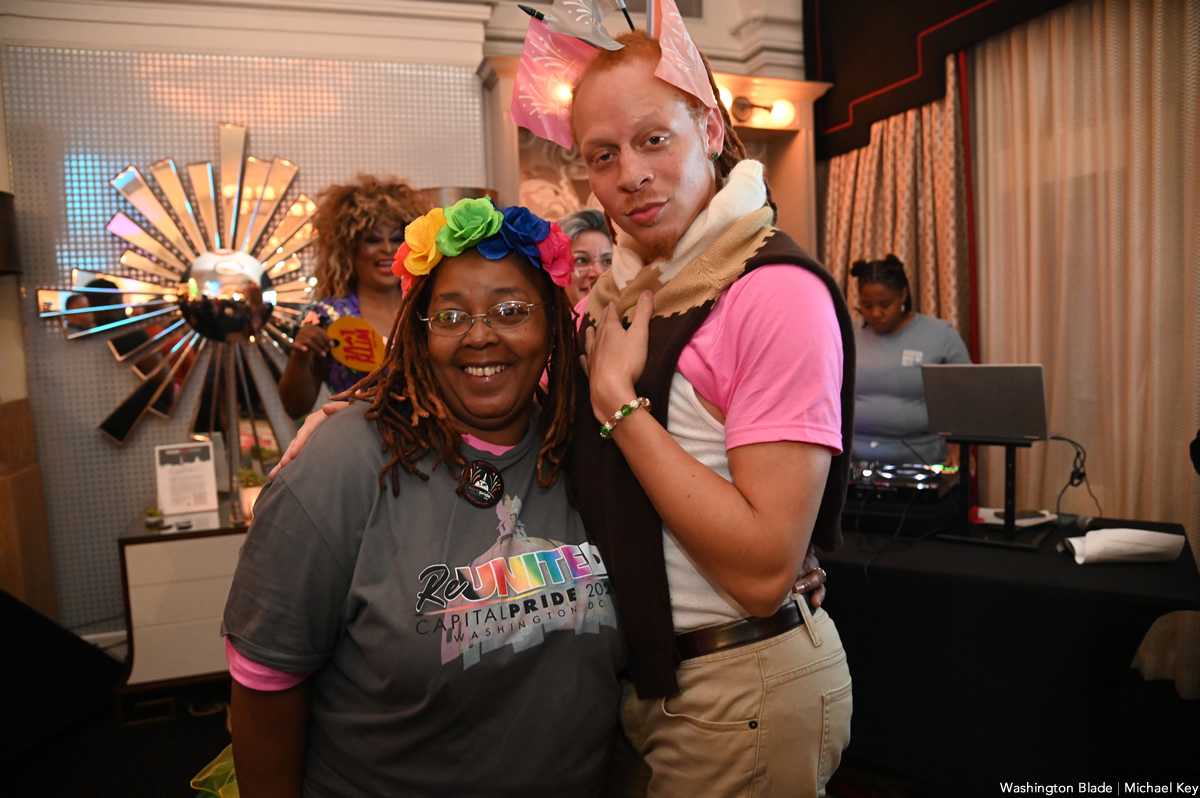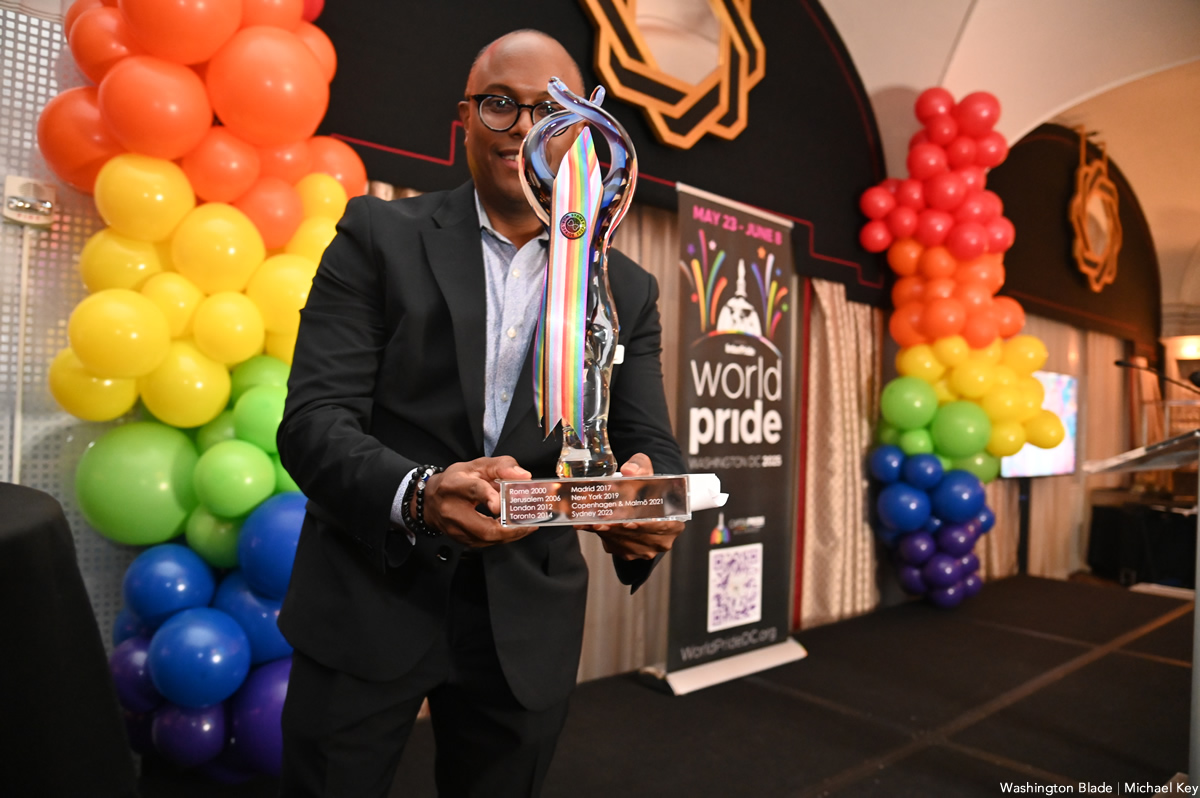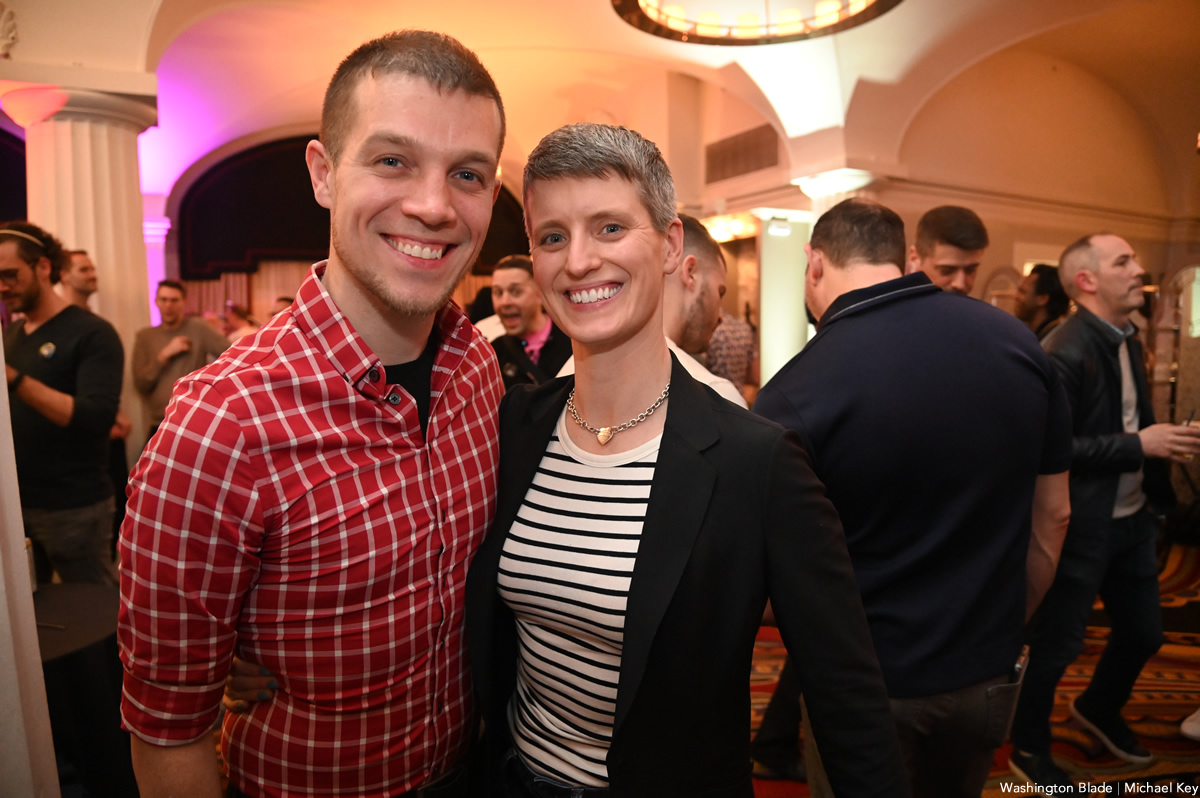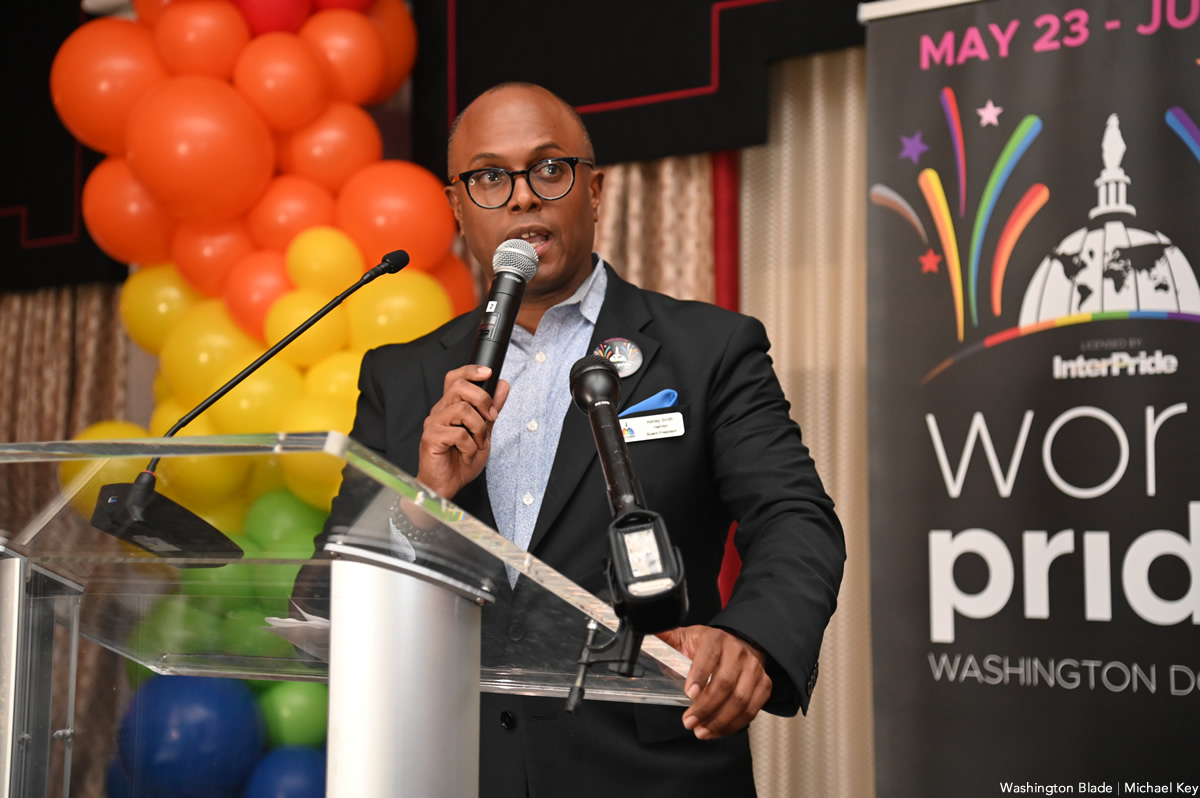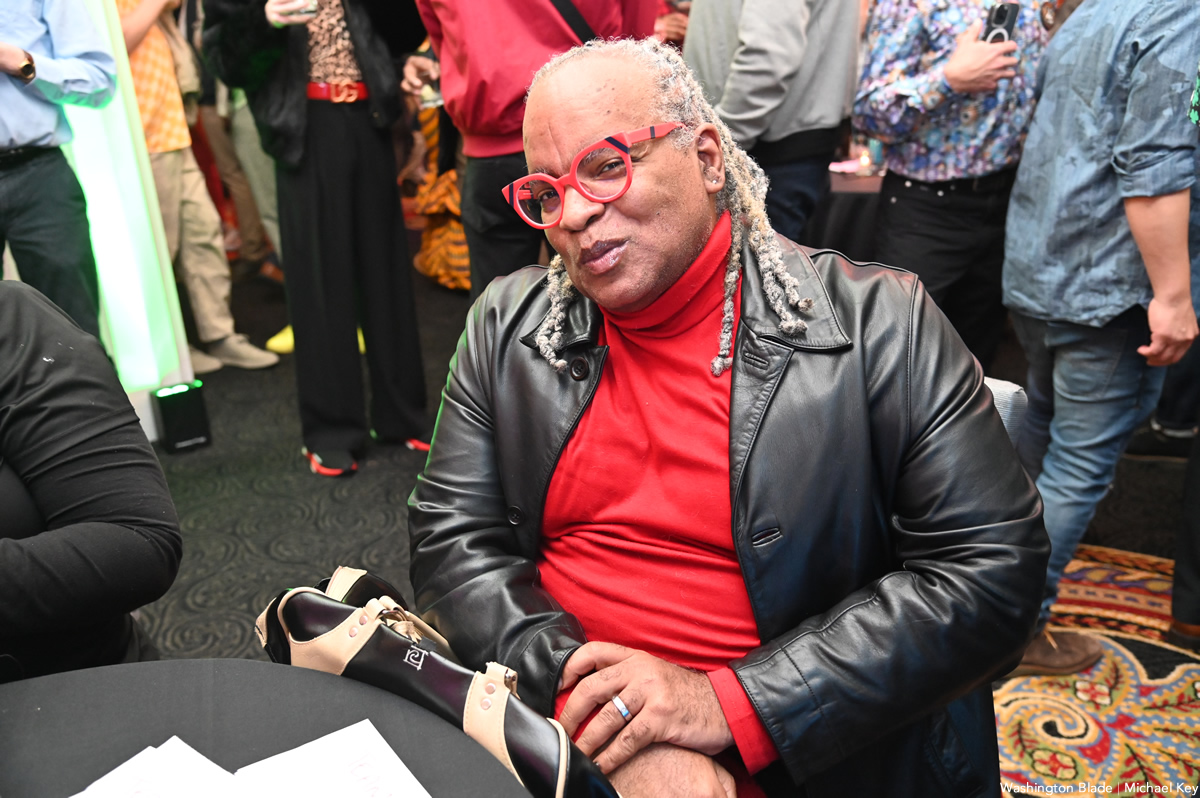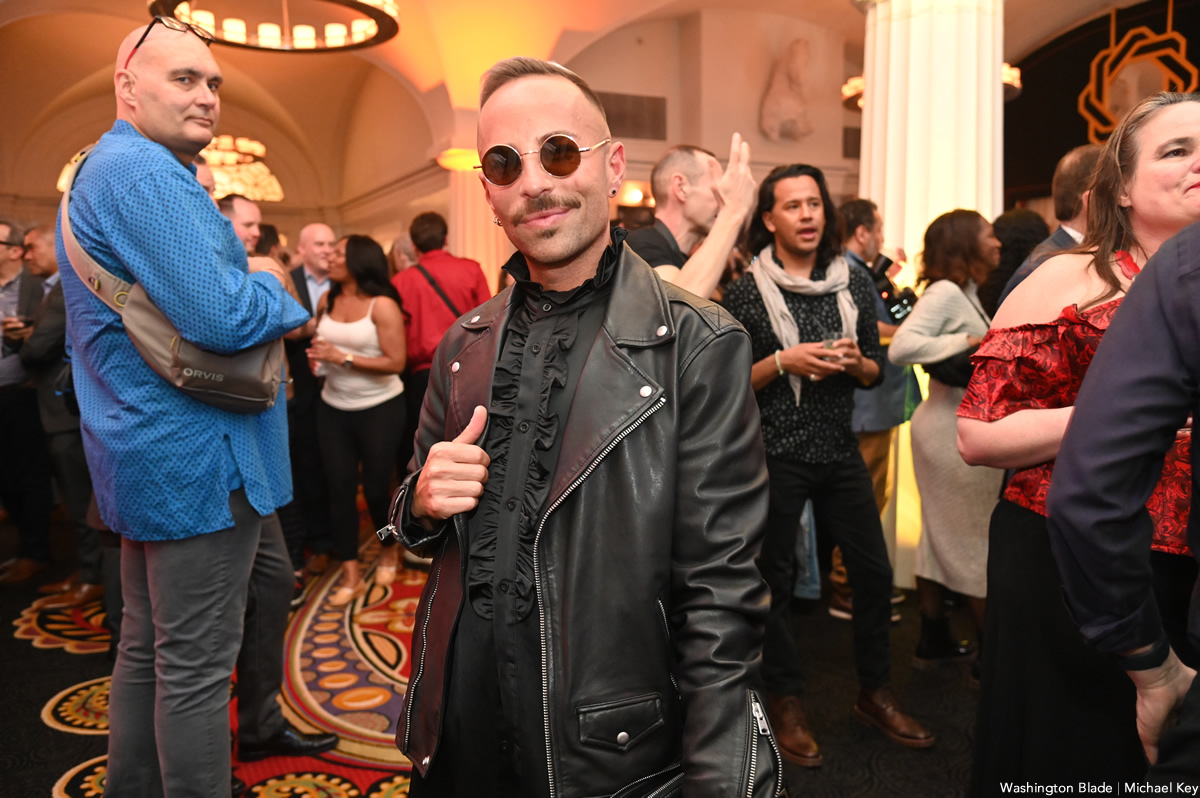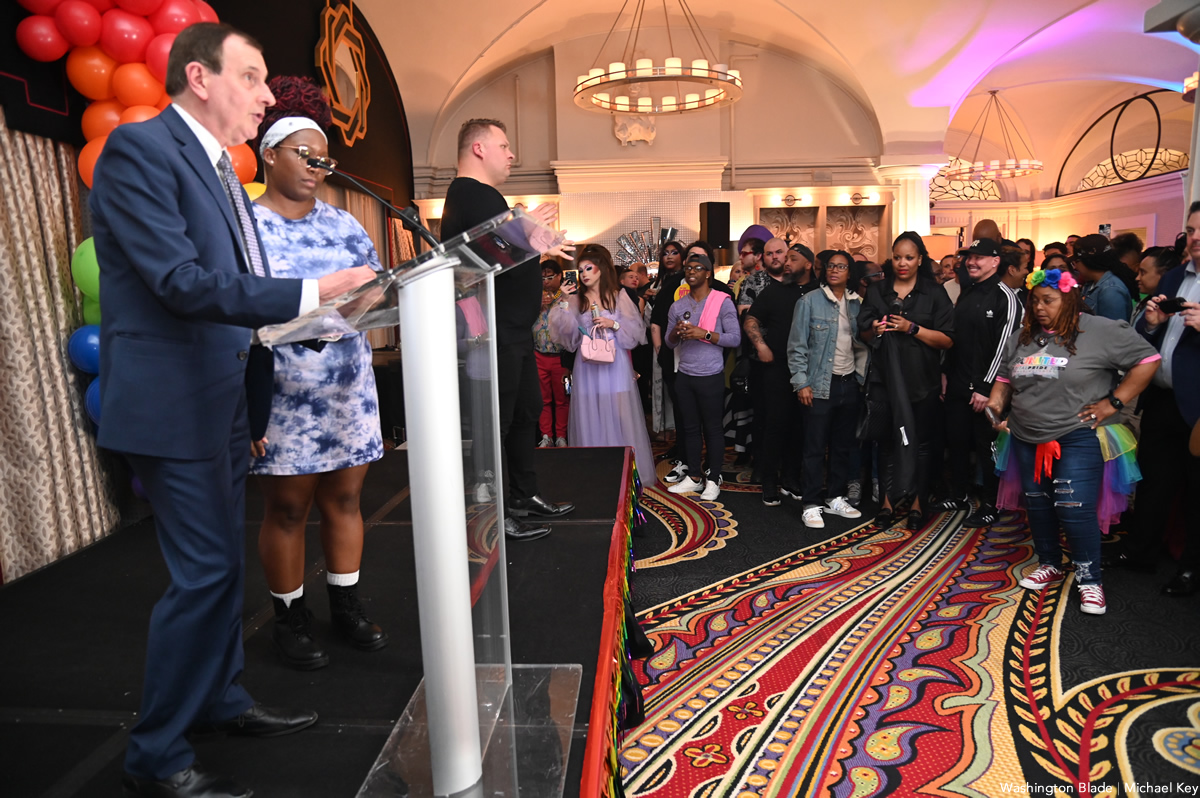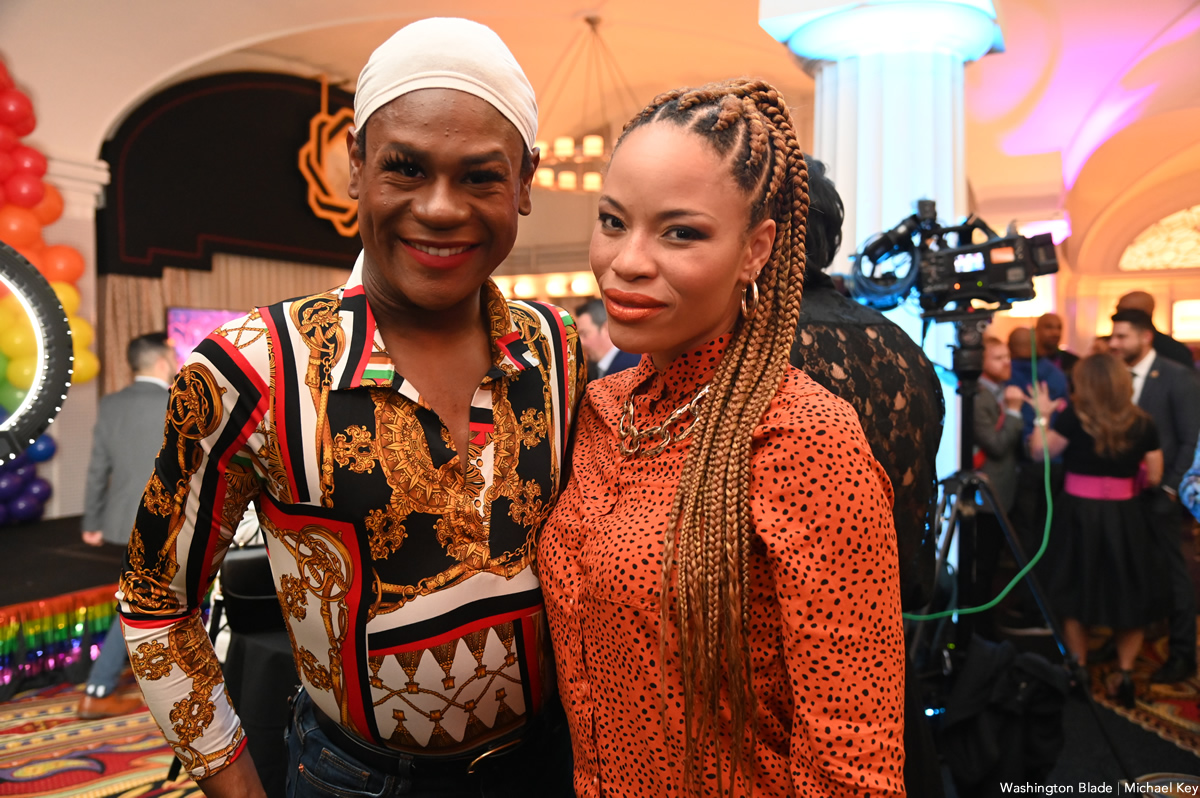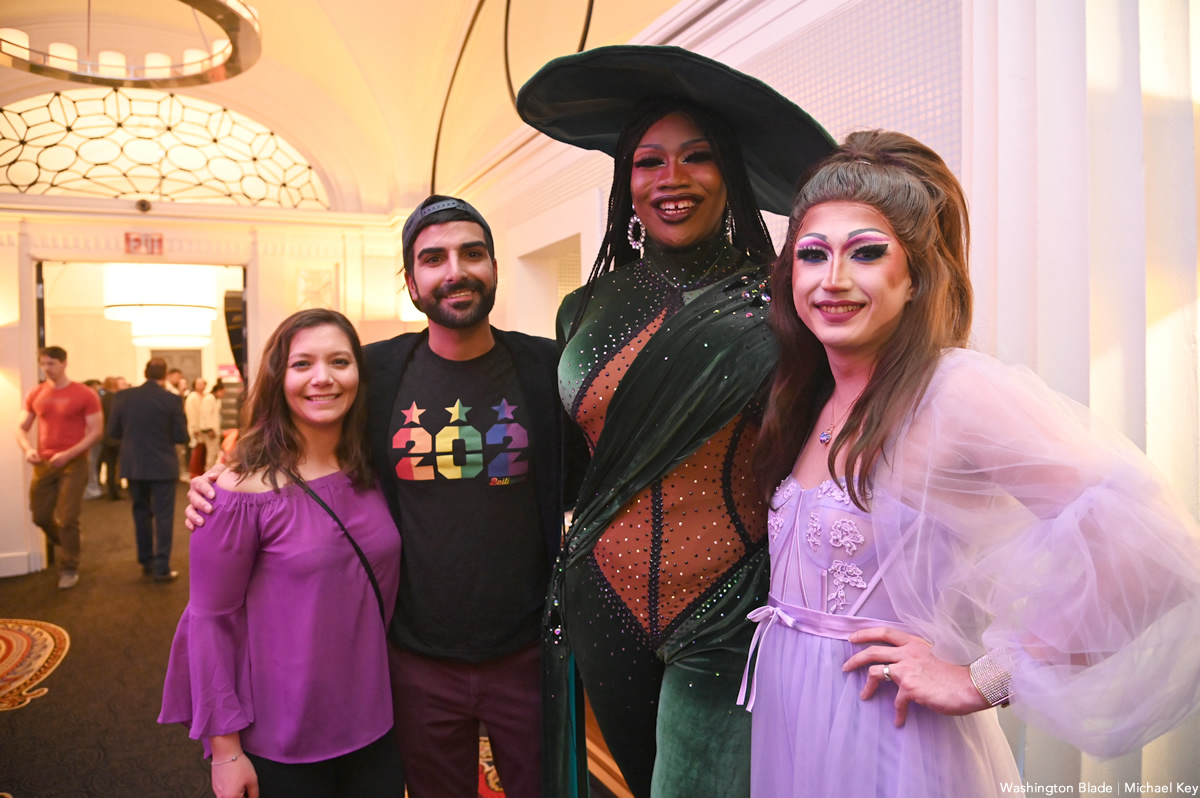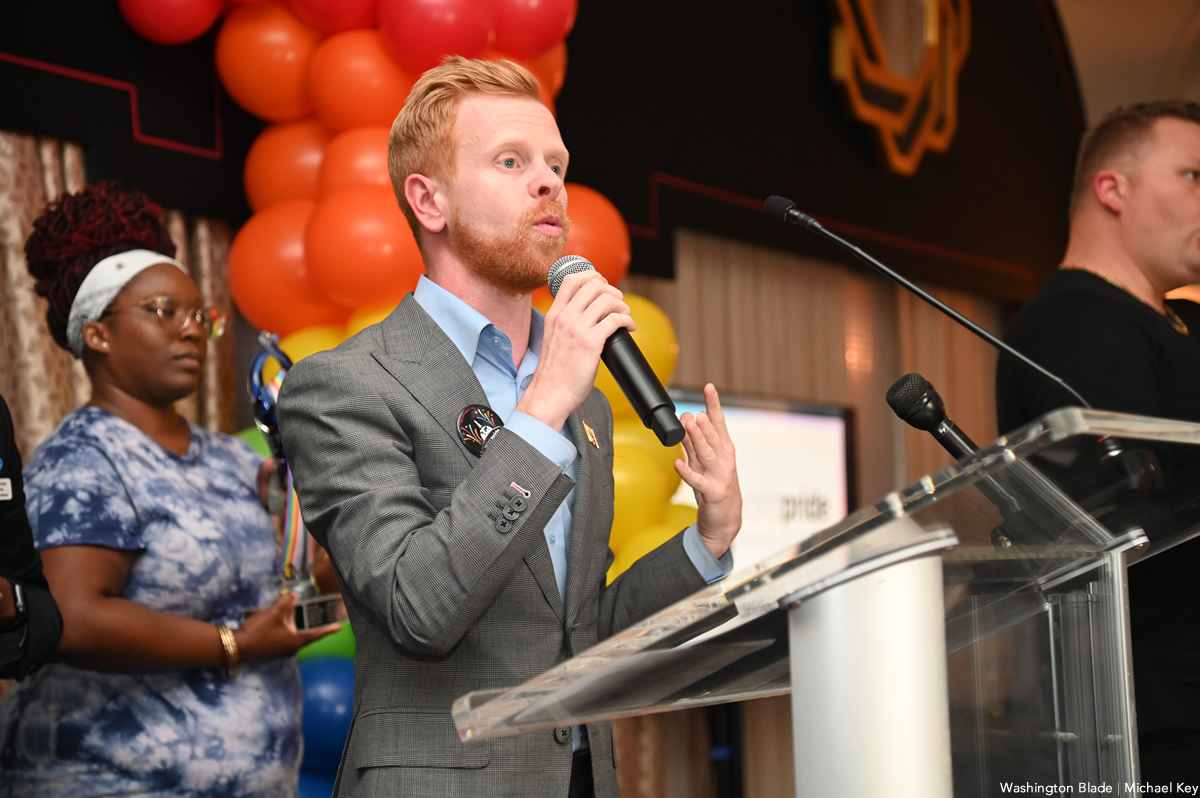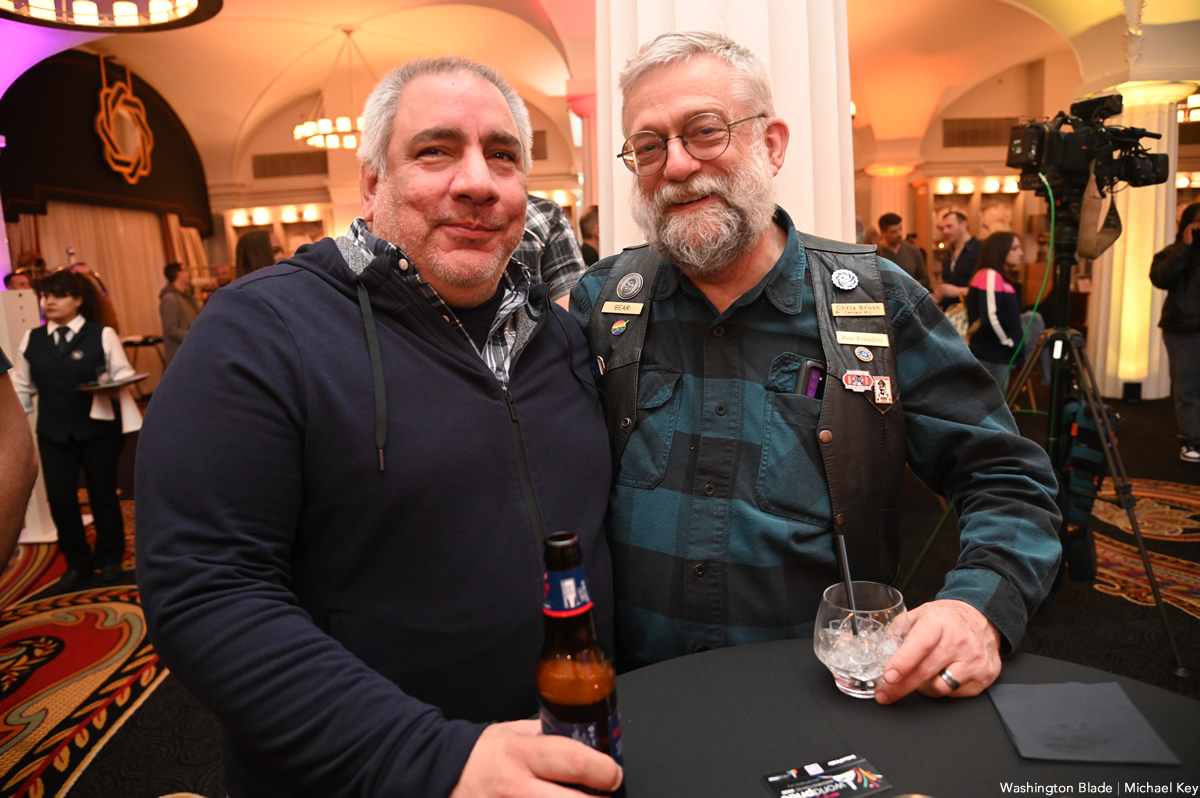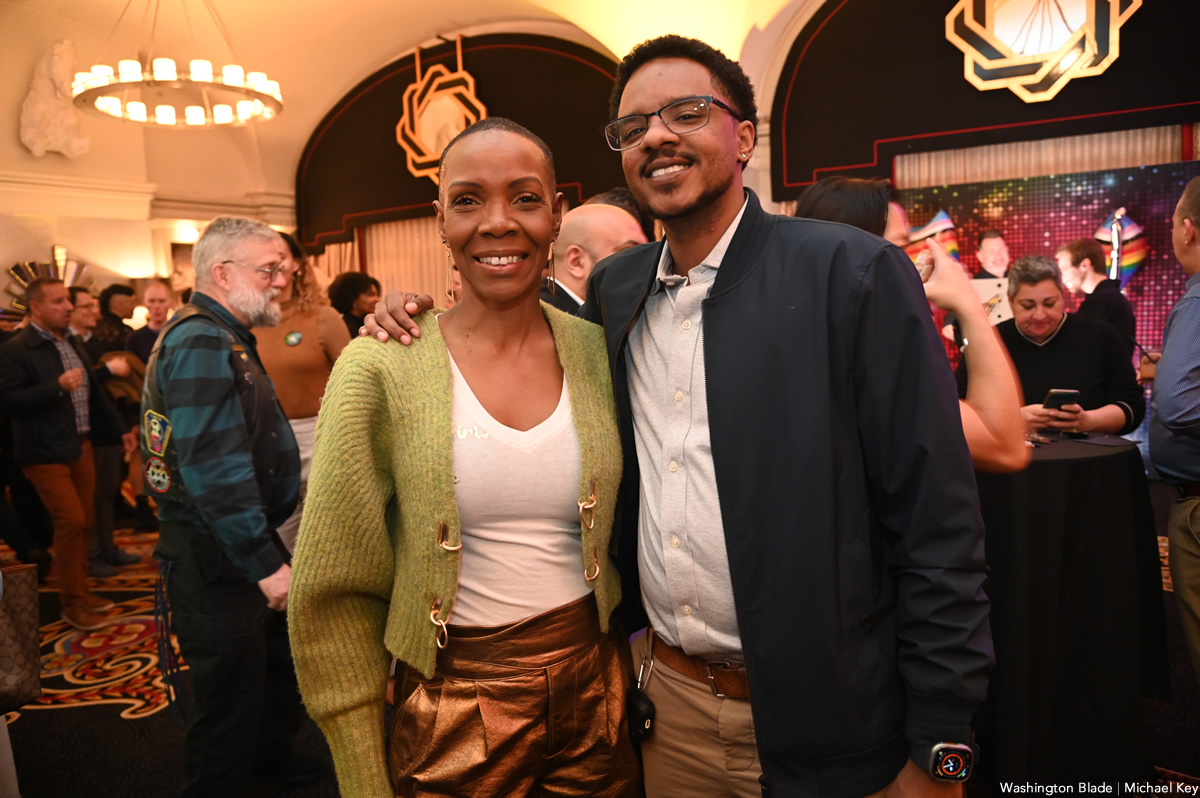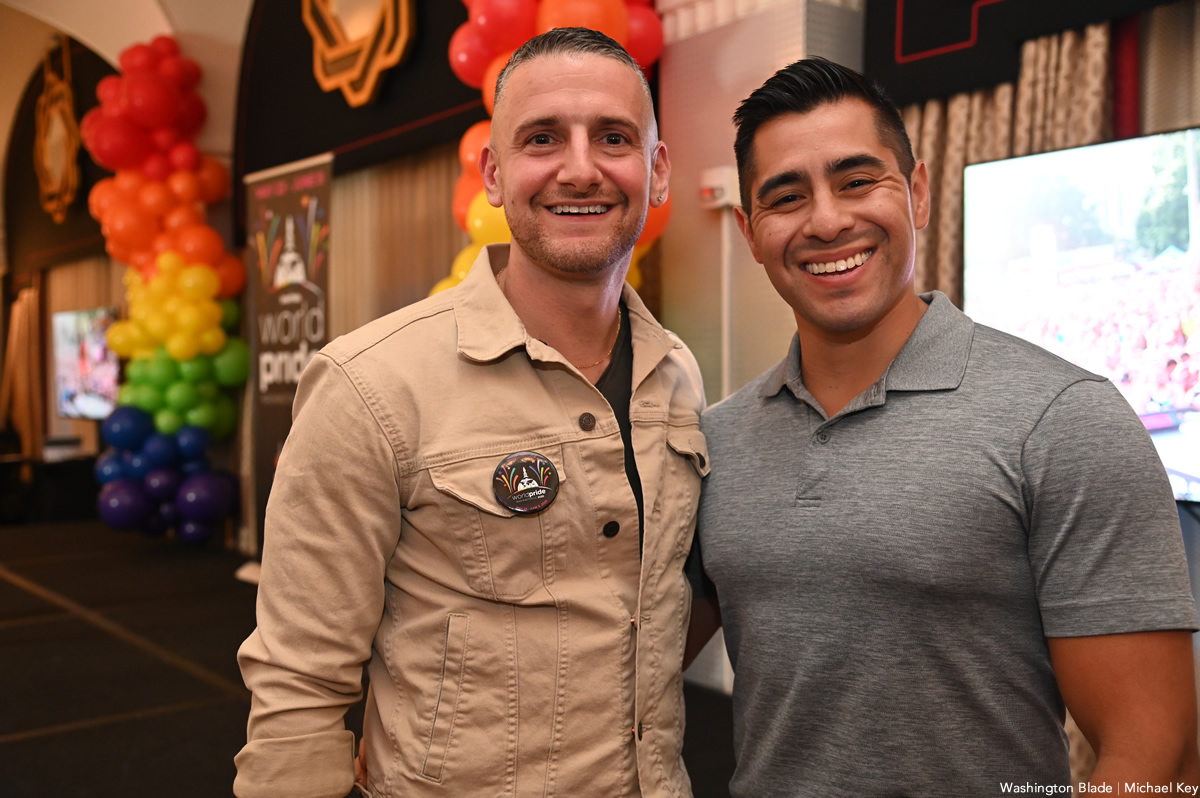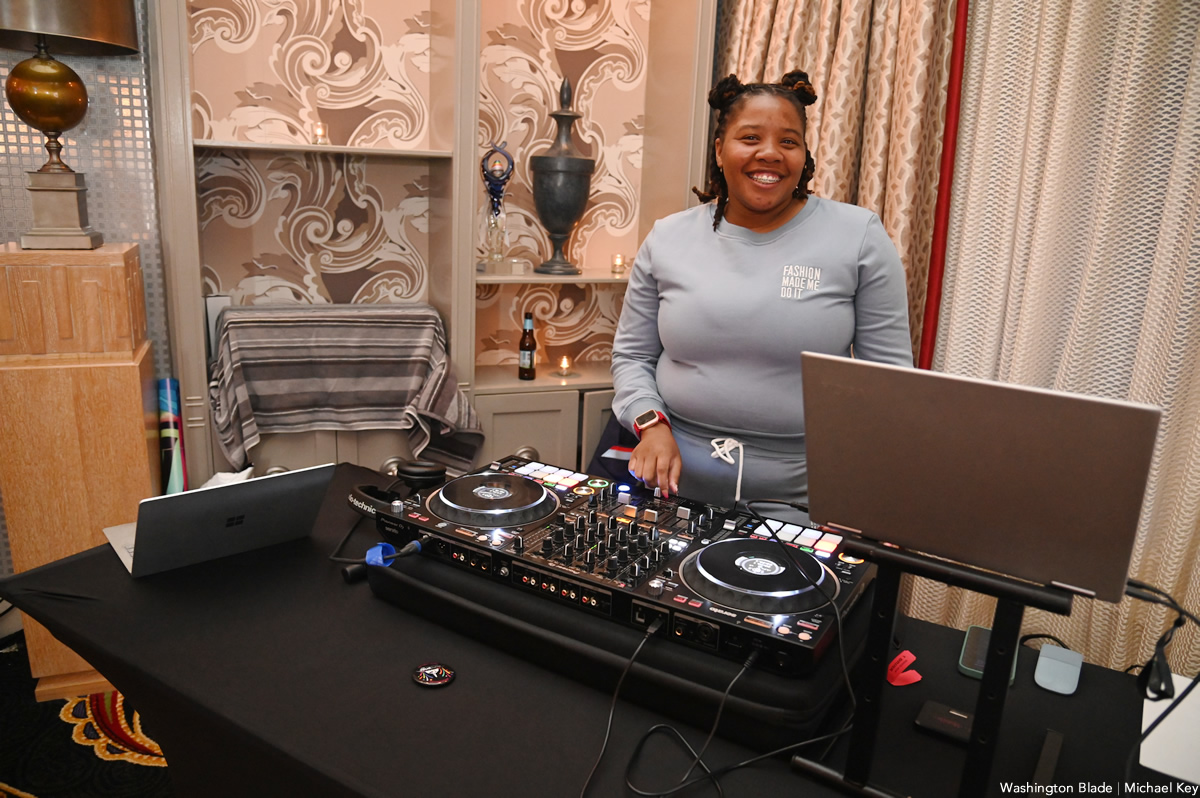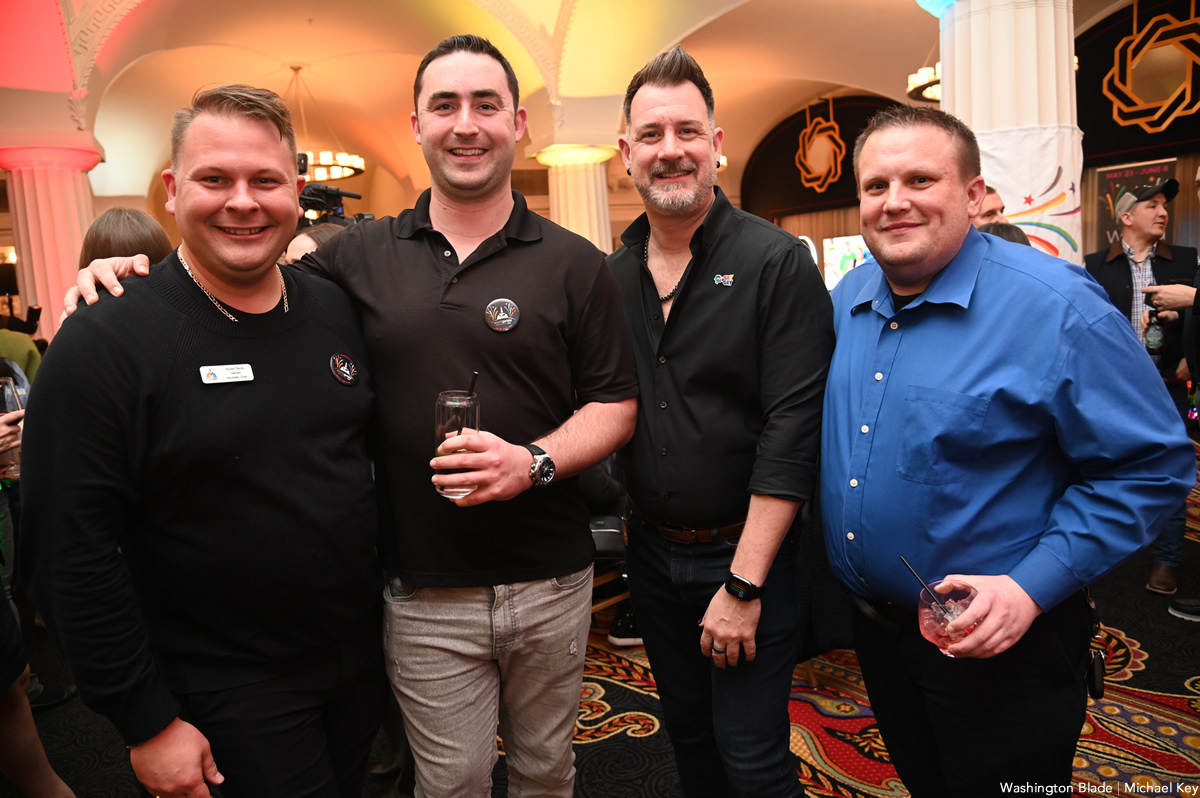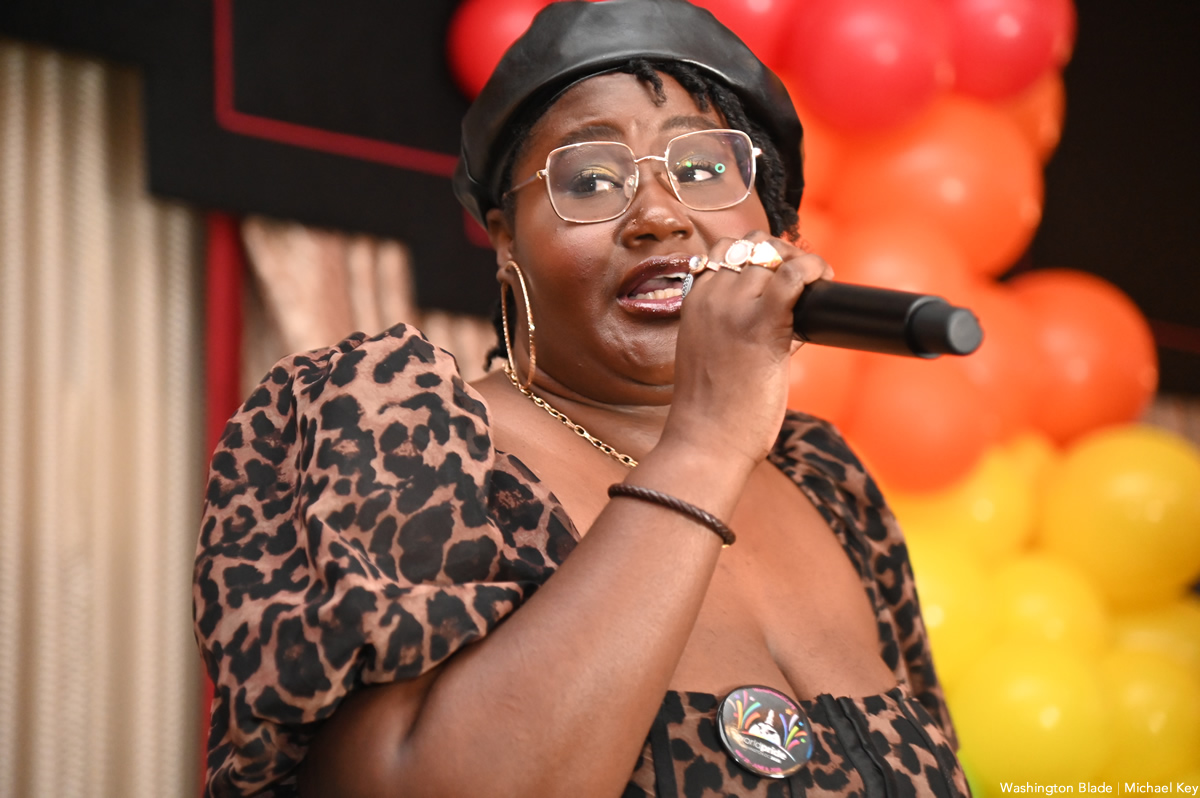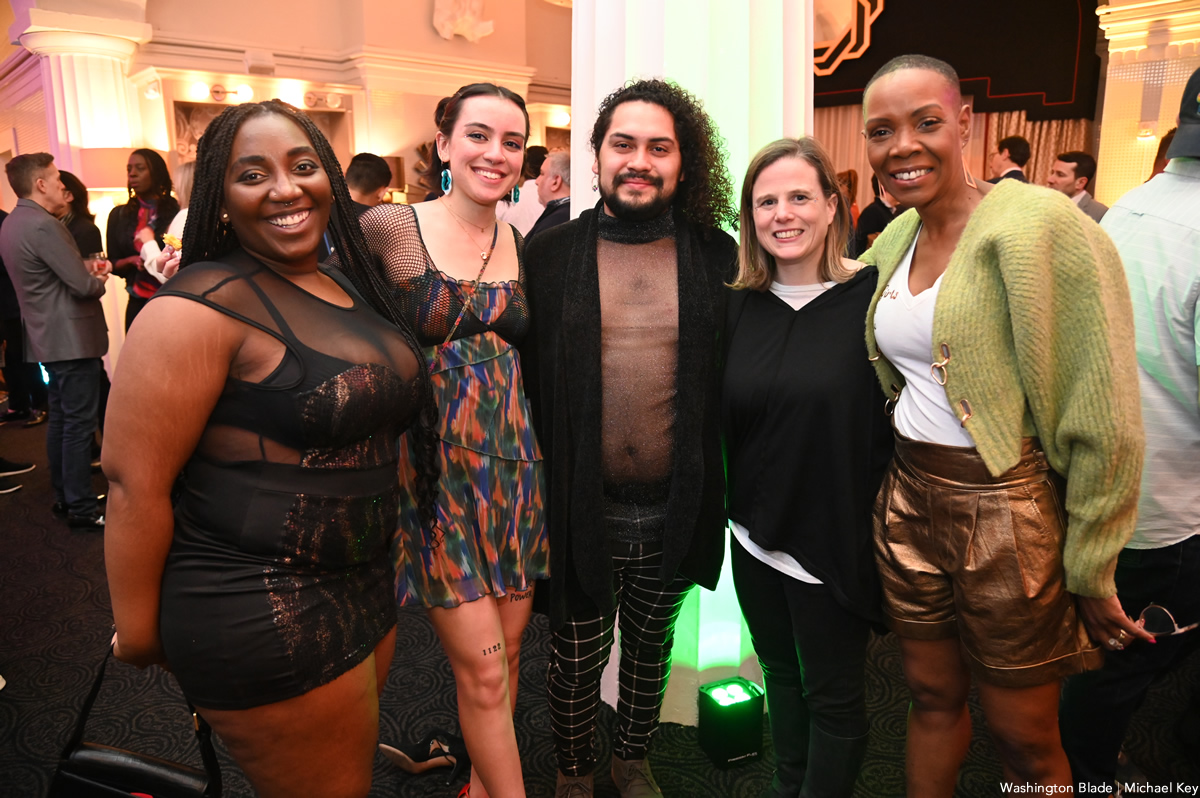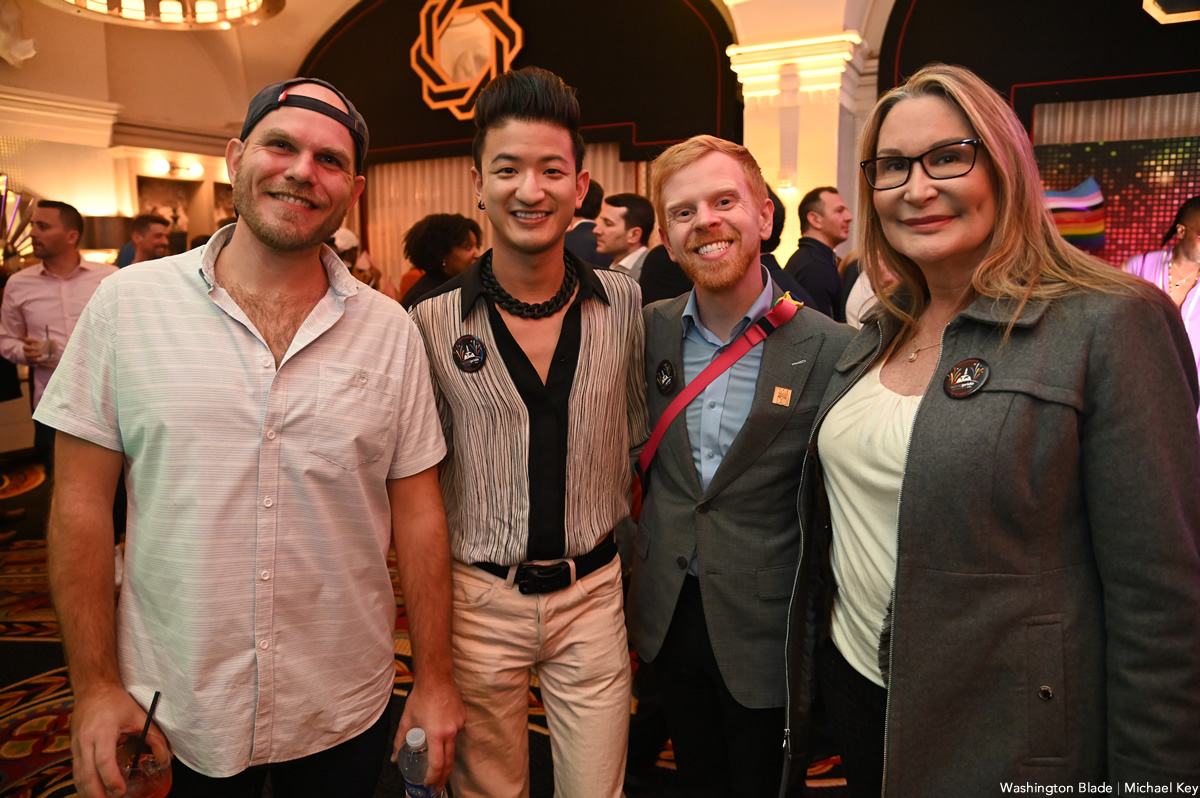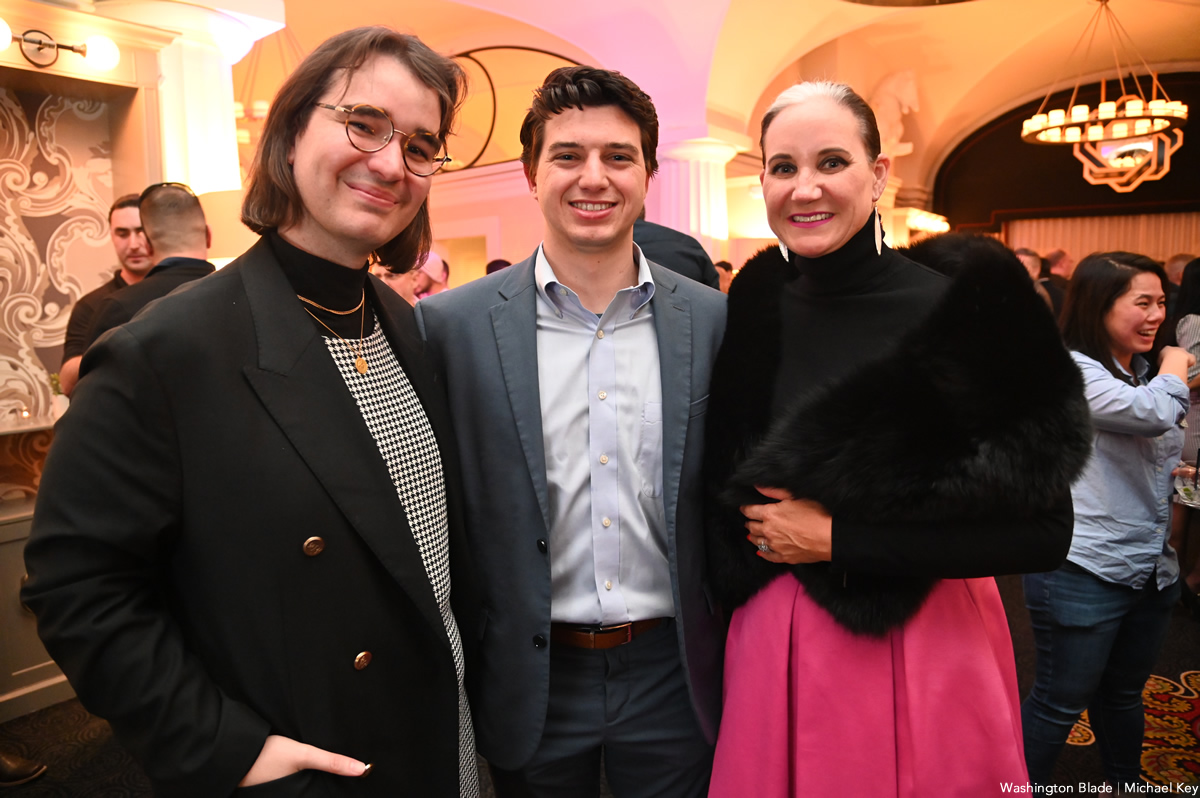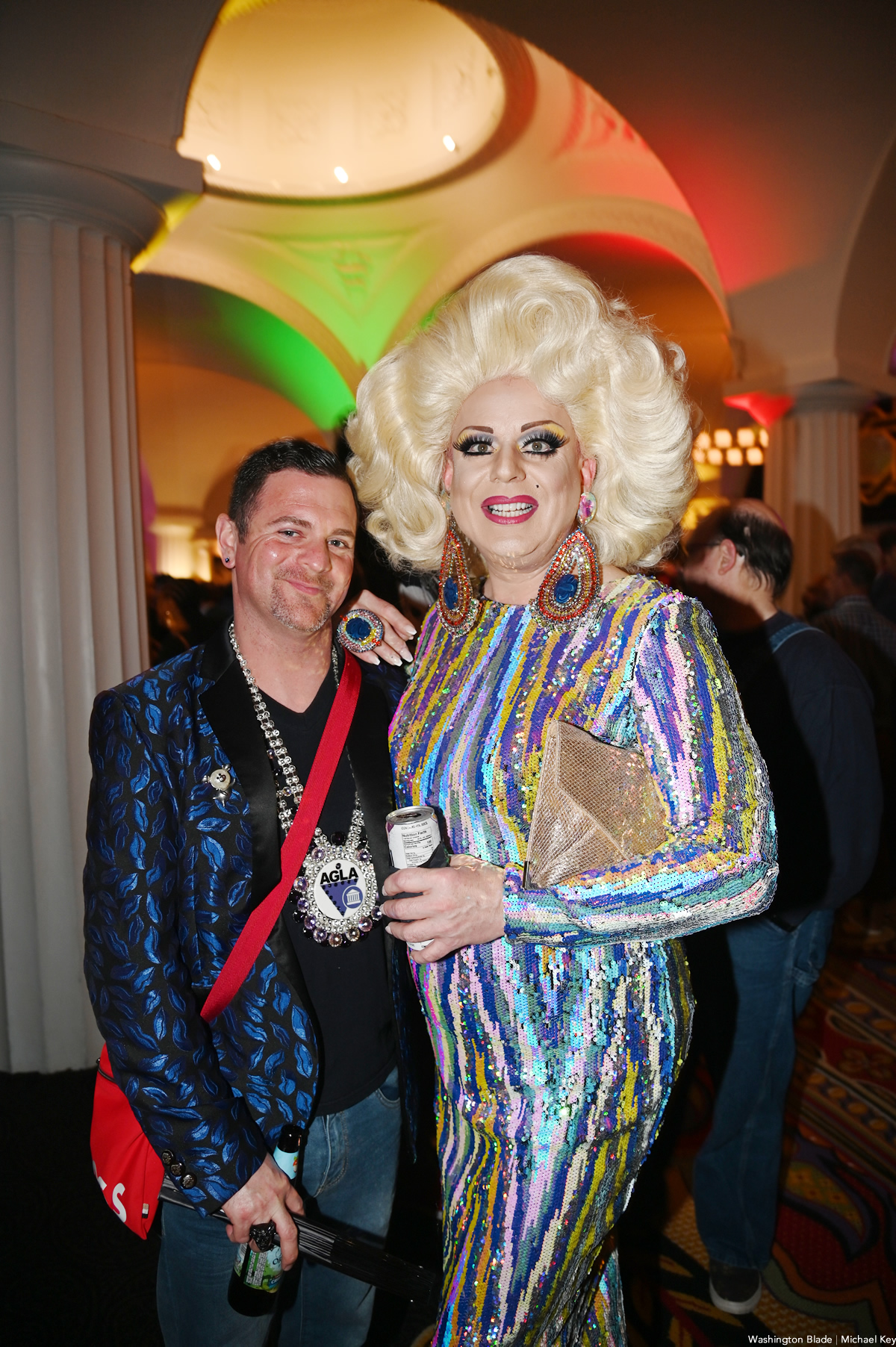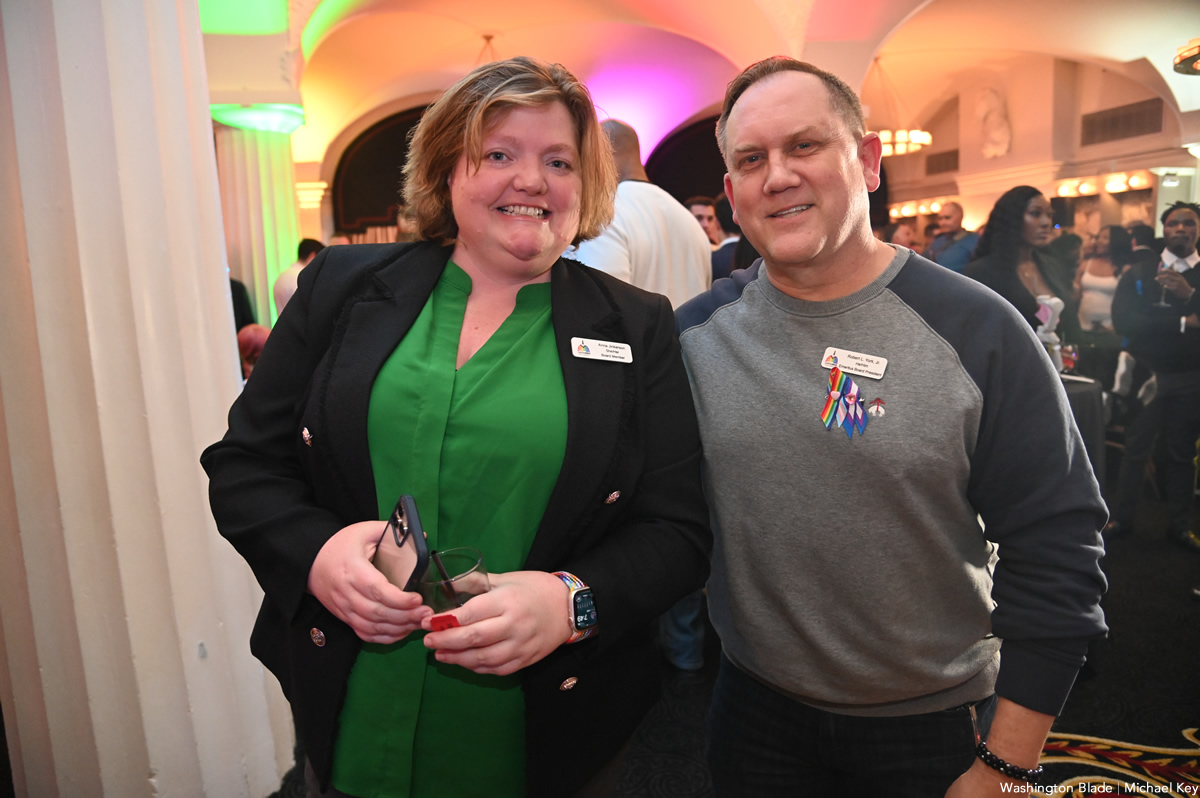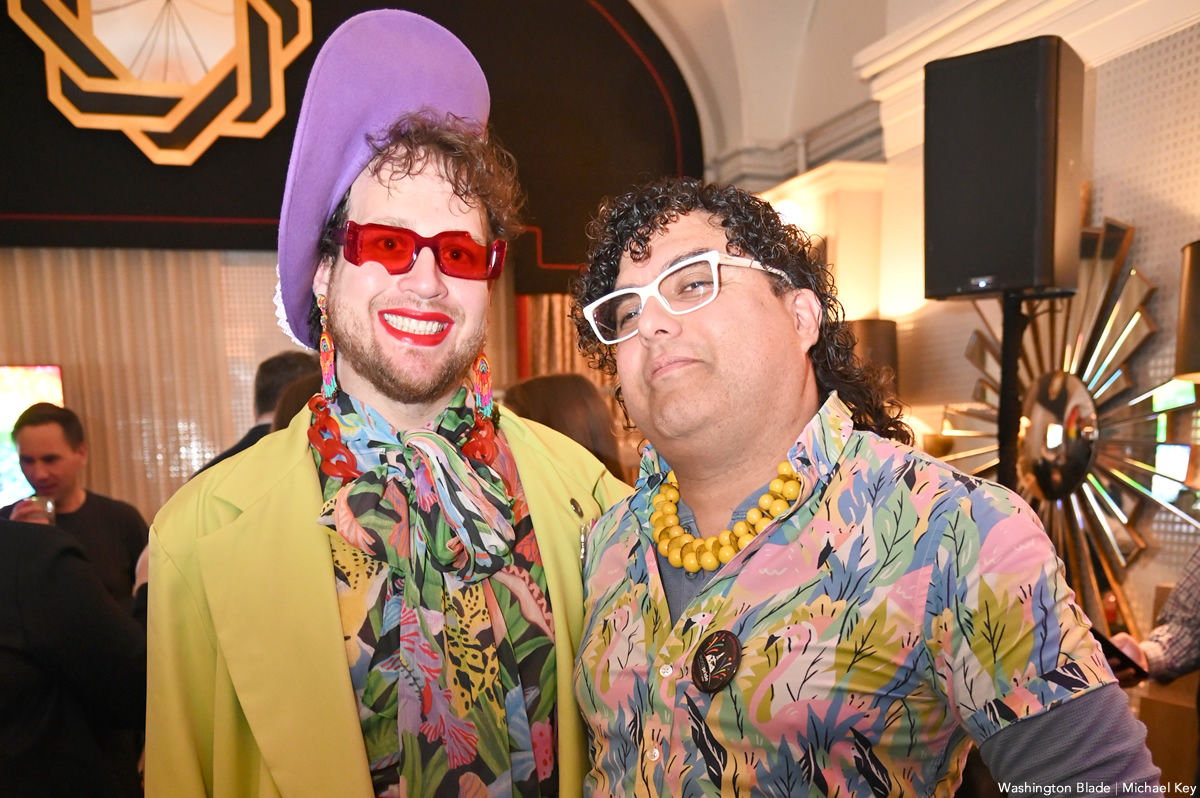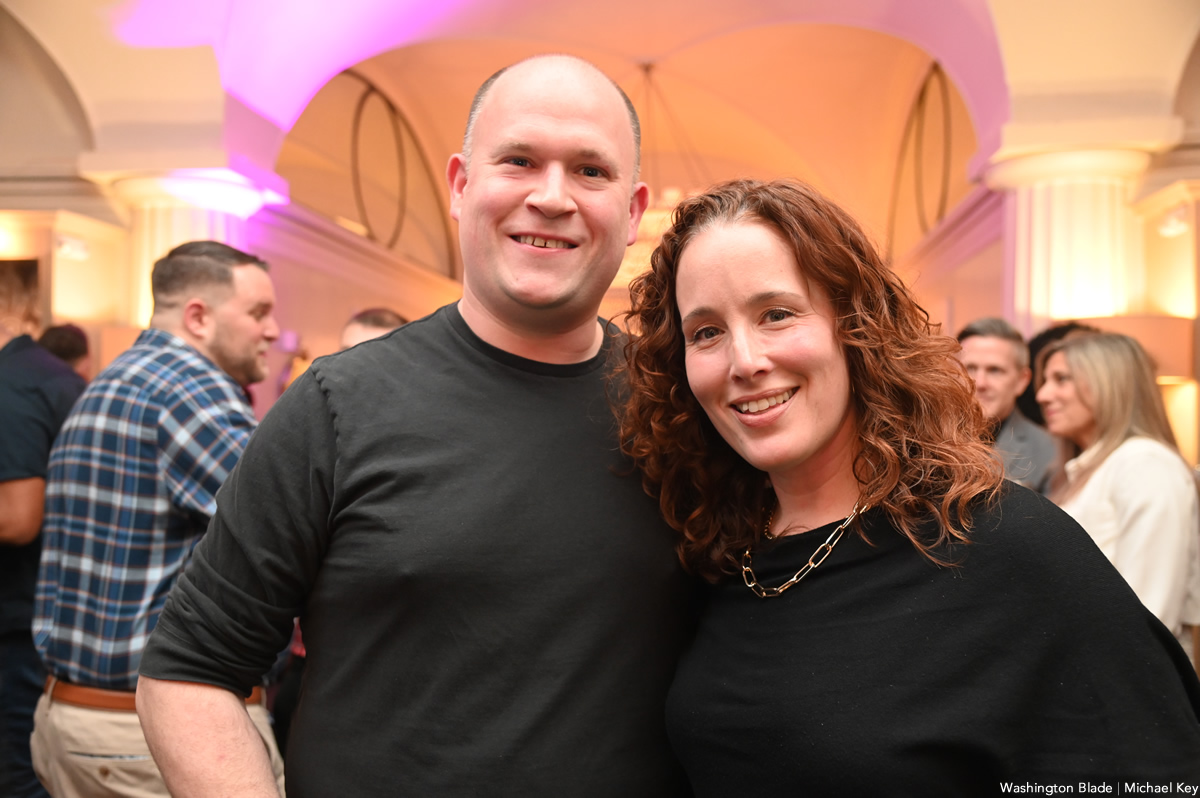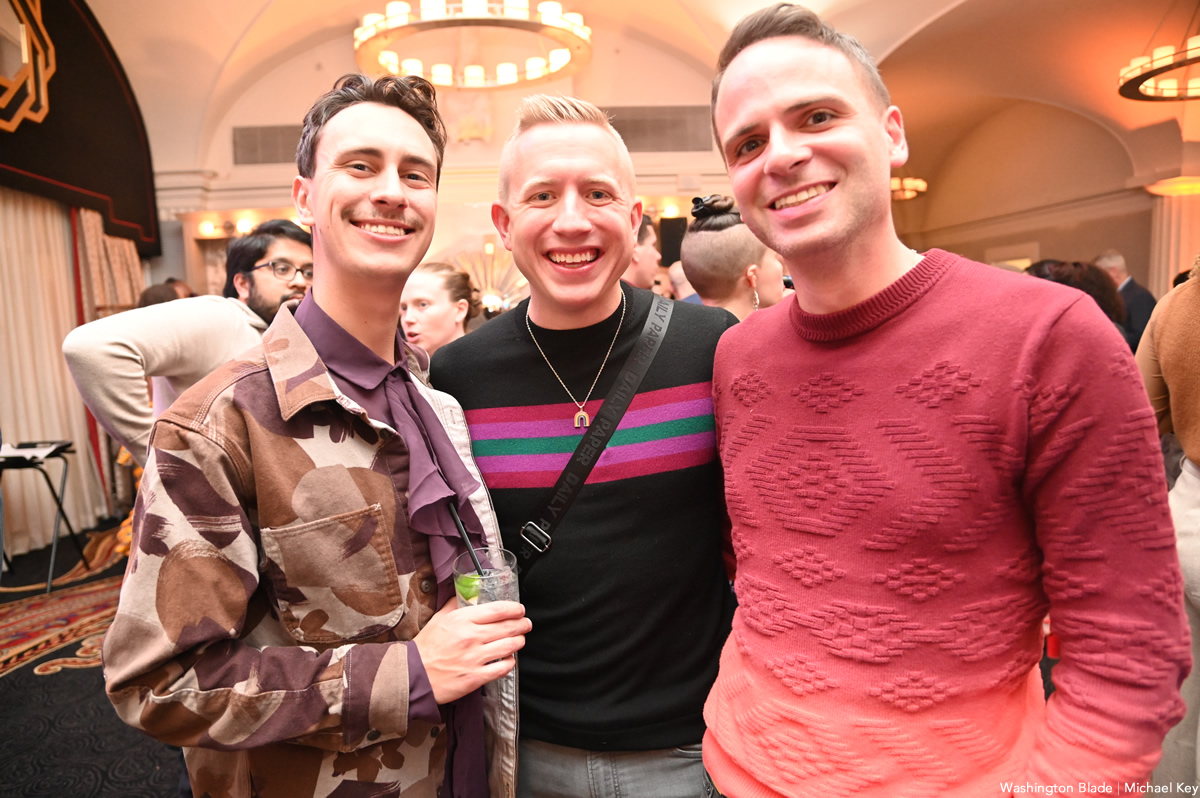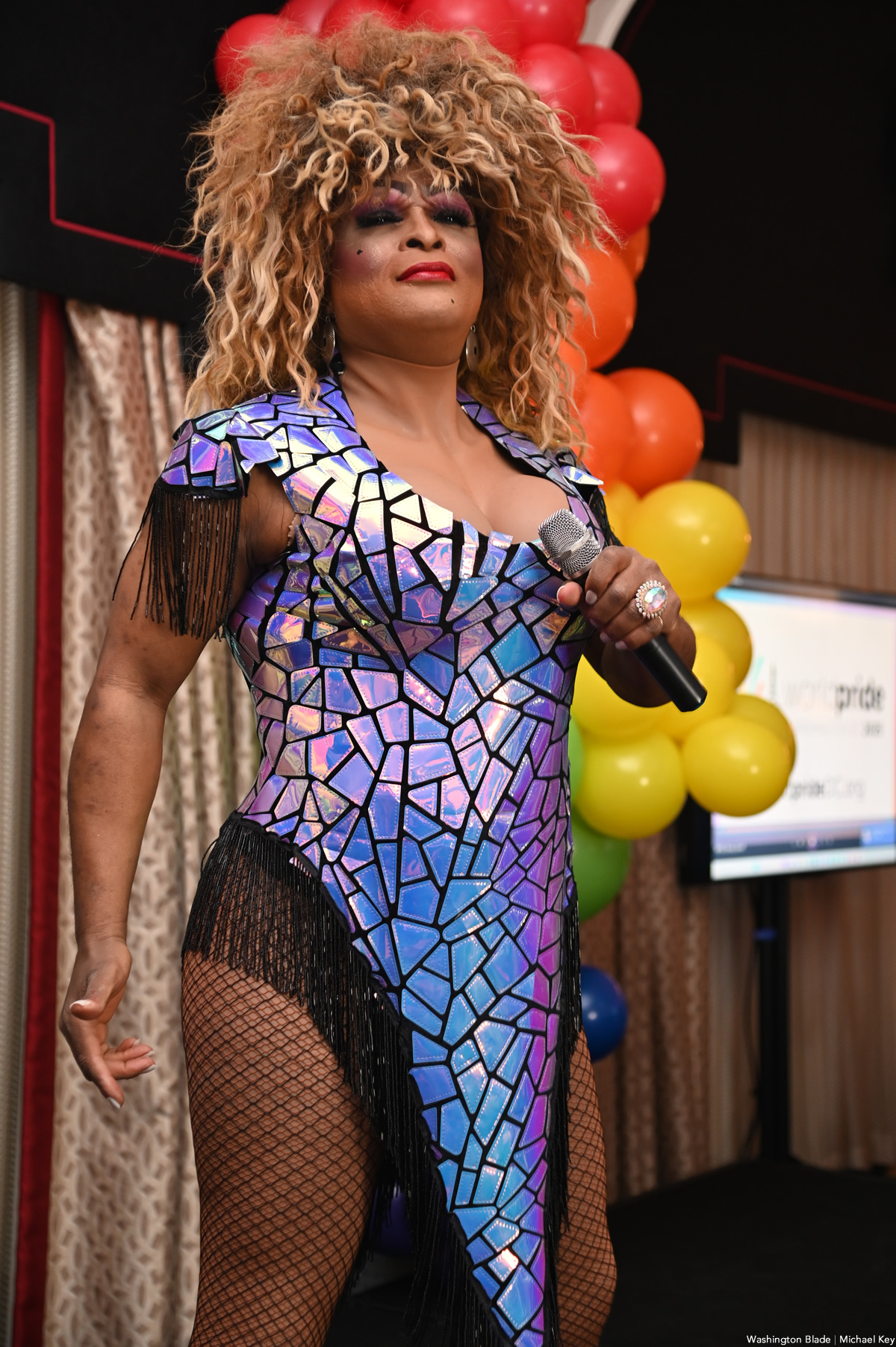 Covering Pride Reveal at Hotel Monaco for @WashBlade . @shiqueeta performing: pic.twitter.com/cONCQQR706

— Michael Patrick Key (@MichaelKeyWB) March 17, 2023