February 8, 2020 at 1:59 pm EST | by Mikey Rox
Love wins: a Valentine's gift guide for LGBTQ-ties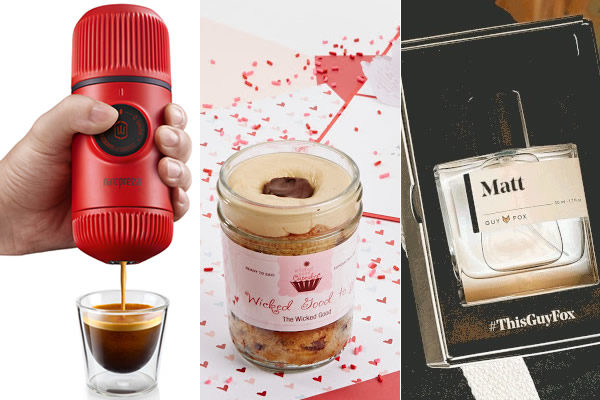 Spread the love any which you want this Valentine's Day with one of these gifts from your swole queer heart.
Guy Fox Cologne
His pheromone will jolt your testosterone when he splashes on one of the musky-crisp colognes from Guy Fox California. It's customizable to create a signature scent that'll have him smelling good enough to eat. $54.50, guyfox.com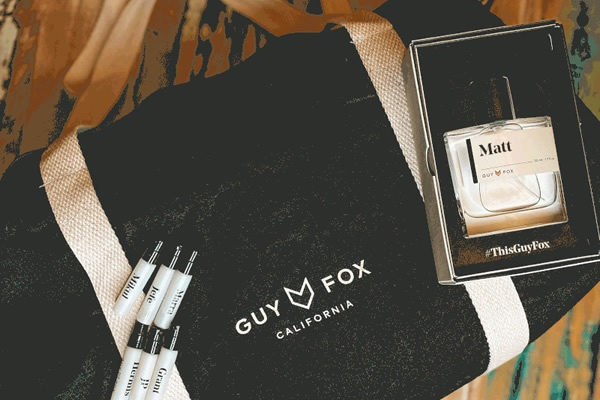 Loud-and-Proud Statement Clutches
Left-of-center clutches from Good Vibrations lets bae be even bolder with word designs that include Queen, Slut, Cunt and Feminist. The pronoun "They" mini-clutch serves a worth-more-than-its-price purpose. $29, goodvibes.com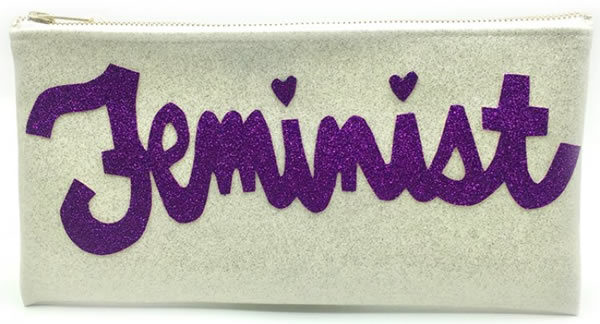 Nanopresso
Put the perky power of espresso (among other things) in the palm of your paramour's hand with the portable Nanopresso, which provides 18 bars of pressure for café-quality shots in every pour. Perfectly packable for a weekend gaycation. $64.90, amazon.com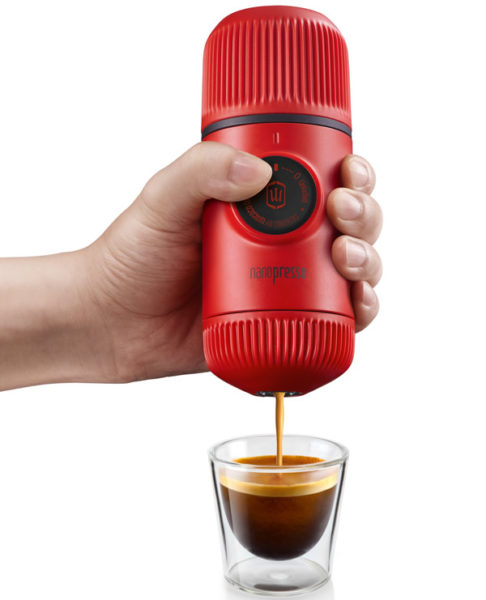 The Self-Care Bucket List
There's no love like self love and you can shower yourself with affection throughout February and beyond with this collection of cards that suggest healthy, good-for-you actions like unplugging devices for a day, taking a family member out for a meal to show appreciation, decluttering your social media accounts and relaxing to an album from beginning to end. $39.99, flowjo.co.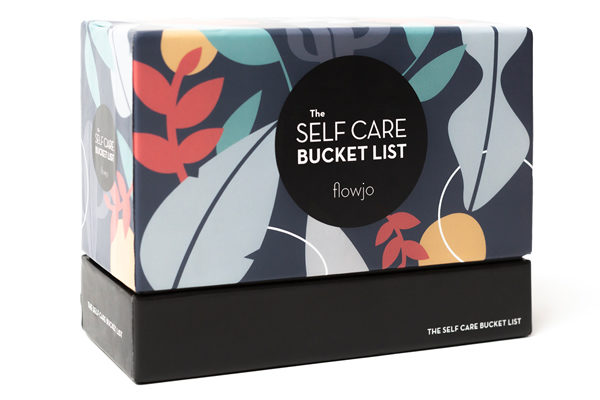 Festive Fiesta Dinnerware
Iconic heart-shaped Fiesta Dinnerware — available in an assortment of rainbow-plus colors — serves up a bellyful of appreciation from the oven or microwave. The five-year chip-replacement warranty doesn't mind if you're a little rough around the kitchen. $24.99, fiestafactorydirect.com
Red, White and Bubbles
Curate an at-home wine list for your budget V-Day dinner with selections like the Mionetto Prestige Brut or Rosé Extra Dry, 2016 Gundlach Bundschu Cabernet Sauvignon and Weed Cellars' Pride Edition Chenin Blanc Viognier. $14-55
'Lasting Love At Last' Book
If you have trouble keeping a man (who doesn't?), blast open a copy of "Lasting Love at Last: The Gay Guide to Attracting the Relationship of Your Dreams" by matchmaker and relationship expert Amari Ice. It's aimed at providing gay men with a proven method to initiate and navigate romantic interactions. Yeah, that probably means logging off Grindr, ho. $9.99 on Kindle, amazon.com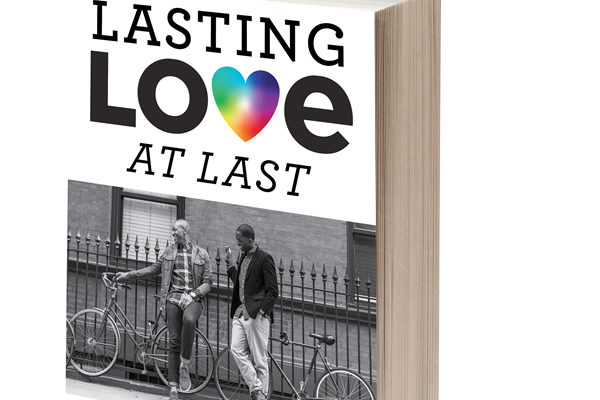 Wicked Good Cupcakes
Dessert's done and delivered to your door in three decadent cupcake-in-a-jar flavors including dark chocolate/white chocolate raspberry, Cupid's Vanilla Confetti, and Valentine Red Velvet Heart. From successful "Shark Tank" alum Wicked Good Cupcakes. Special holiday two- to six-packs include a 3-D Lovepop greeting card. $30.45-69.45, wickedgoodcupcakes.com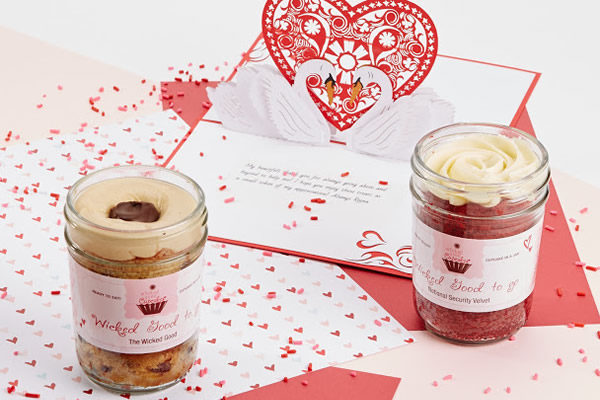 2(X)IST Skincare
Slip off your 2(X)IST underwear and slip into its new line of face care, including a charcoal wash and exfoliating scrub, shave cream and moisturizing gel, for softer, smoother skin slappin'. $22-35, 2xist.com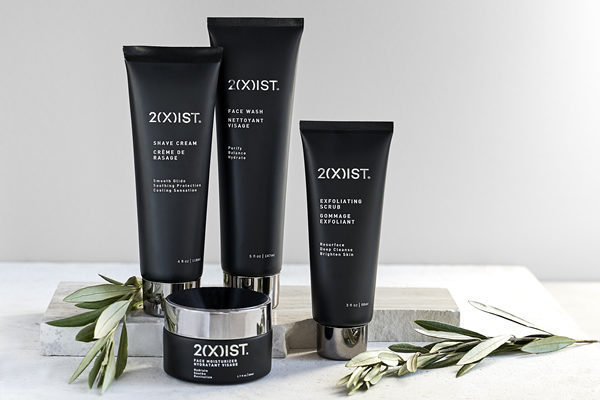 Big Heart Tea Co.
Valentine's breakfast in bed requires a Cup of Love — a mild, naturally sweet rose tea with organic tulsi — featuring biodegradable bags made from woven Soilon mesh (derived from cornstarch) to please your eco-conscious snuggle bunny. $8.99, bighearttea.com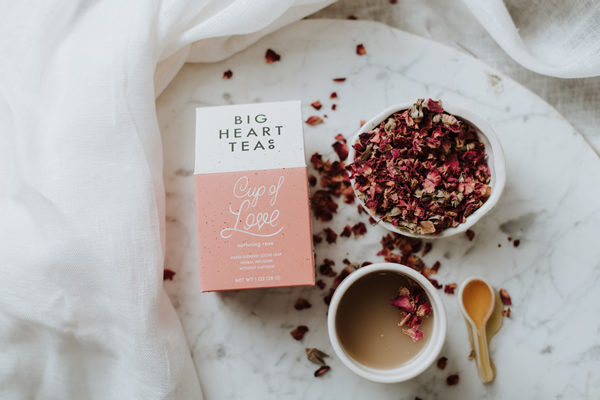 Mikey Rox is an award-winning journalist and LGBT lifestyle expert whose work has been published in more than 100 outlets across the world. He currently lives in his van, saving money and traveling the country. Connect with Mikey on Instagram @mikeyroxtravels.