February 11, 2020 at 12:00 pm EST | by Michael K. Lavers
NH congressman defends state's primary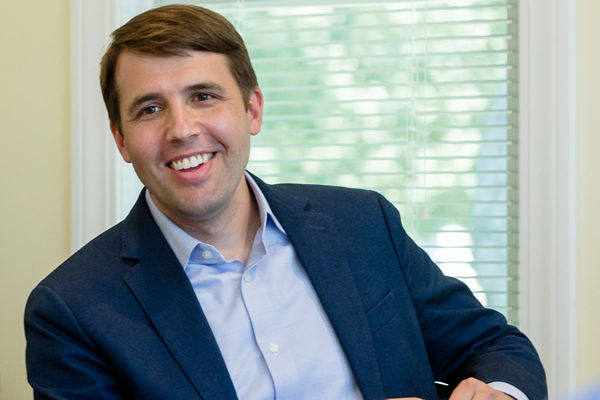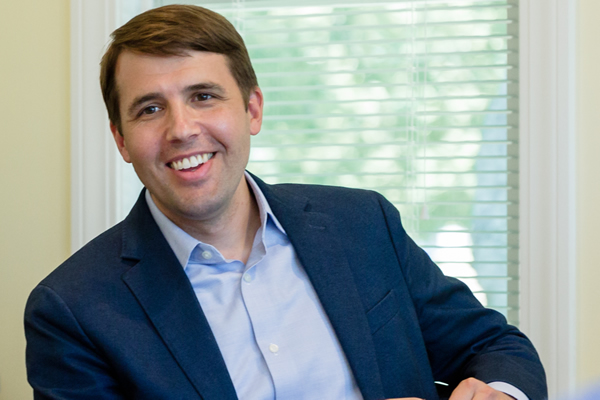 New Hampshire Congressman Chris Pappas on Tuesday defended his state's first-in-the-nation presidential primary.
"It's certainly a tradition, and New Hampshire is one of the first states to open up its process and say the party bosses shouldn't be selecting our presidential candidates, the people should have a direct say in who the party nominees are," Pappas told the Washington Blade during a telephone interview from D.C. "That's something we can all celebrate."
Pappas noted the parties have chosen New Hampshire and three other states — Iowa, Nevada and South Carolina — to go first in the nomination process because they "represent the diversity of this nation."
"It's important that there are states with a smaller scale that go early in the nominating contest to make sure that candidates can hear directly from the people and that there are authentic conversations that happen," he told the Blade.
Pappas also noted New Hampshire's role in educating candidates on issues, such as the opioid and addiction crisis that came to the forefront ahead of the state's 2016 primary.
"Candidates came into our living rooms and heard some really heartbreaking stories in New Hampshire," he said. "There is value to the process that New Hampshire is a part of. I really hope the rest of the states following will continue to have these types of conversations and will be a part of the process too."
Buttigieg's candidacy 'refreshing'
Pappas, 39, has represented New Hampshire's 1st congressional district, which includes Manchester, the state's largest city, since 2019.
Pappas' family owns the Puritan Backroom restaurant in Manchester. Pappas is one of nine openly LGBTQ members of Congress.
Pappas on Monday voted absentee ballot at Manchester City Hall before he returned to D.C.
Just cast my #FITN absentee ballot at Manchester City Hall before I head back to DC for the week.

Get out and vote tomorrow, New Hampshire! #NHPolitics pic.twitter.com/3xM1CA0iwr

— Chris Pappas (@ChrisPappasNH) February 10, 2020
Pappas did not tell the Blade for which candidate he voted.
"It's a secret ballot," he said. "I didn't make an endorsement because I want the voters of my state to be out in front of the process."
"This is a process," added Pappas. "New Hampshire is blessed to go at the beginning and I'm really looking forward to what the results are tonight. For me this is about making sure there's a fair and open process and I think as an elected official, I'm really just content today to let the voters decide this one."
Pappas did, however, say Pete Buttigieg's "candidacy has been on the minds of a lot of voters."
"It's refreshing to see an out candidate for the highest office in the land," said Pappas.
New Hampshire in recent years has added gender identity to its state nondiscrimination law and banned so-called conversion therapy for minors. State Reps. Gerri Cannon (D-Somersworth) and Lisa Bunker (D-Exeter), who are both openly transgender, were elected to the New Hampshire House of Representatives in 2018.
Pappas noted New Hampshire's recent LGBTQ rights advances. He also told the Blade "it looks like all these candidates on the Democratic side are in the right place on that."
Health care 'top concern' among NH voters
The primary is taking place eight days after the Iowa caucuses that became a fiasco for Democrats.
U.S. Sen. Bernie Sanders is among the candidates who held large campaign events in New Hampshire on Monday. President Trump also held a rally at SNHU Arena in downtown Manchester.
"A primary is a totally different animal than a caucus," Pappas told the Blade when asked about the Iowa caucuses. "A primary is a state-run election, so this is just like any other election you might see where voters come in and cast a ballot and those are tabulated pretty quickly after the polls close tonight."
"It's going to be a real orderly process," he added.
Pappas said health care is "the top concern" he hears from New Hampshire voters. Pappas also dismissed Trump's claims about the economy.
"You can't measure the strength of a family by the Dow Jones Industrial Average or the unemployment rate," he said. "Many families feel that they're are shut out of the economic success that some are feeling right now and I think the Democratic candidates have been focused on some of those kitchen table issues — the cost of college and housing and health care — and I think that's where voters hope the conversation continues to go."
"They're really hoping for a constructive conversation about the issues and not necessarily about party politics or personalities," added Pappas.
Pappas also discussed Trump's impeachment and acquittal in the U.S. Senate.
"It adds to the frustration that many have about Washington," said Pappas when asked about New Hampshire voters' reaction. "They have the sense that the president abused his power and the majority, a vast majority, supported including witnesses and documents in the Senate trial."
"While I think they feel that Mitch McConnell helped rig a process in the Senate, they want to see that we're going to continue to focus on the issues that are most important to them," he added. "Voters understand that there's additional information that would be helpful toe valuate the president's behavior, but this election is going to be decided on the issues."