February 19, 2020 at 11:00 am EST | by Michael K. Lavers
Gay Cuban man begins new life in D.C.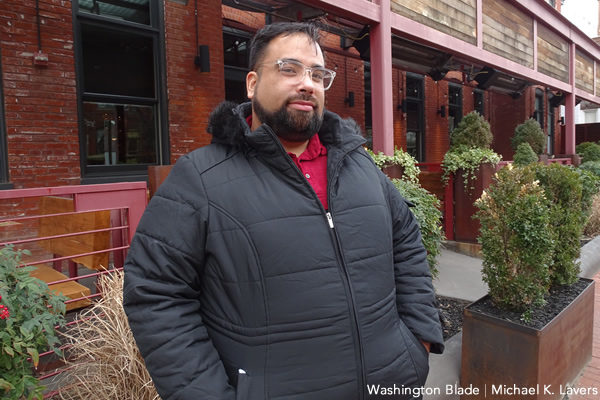 A gay man from Cuba who was granted asylum in the U.S. last month says he hopes to start a new life in D.C.
"I like it," Ray Rodríguez told the Washington Blade on Tuesday during an interview at Colada Cuban Cafe in Logan Circle, referring to the nation's capital. "I like it a lot."
Rodríguez, 36, is from Las Tunas, a city that is roughly 400 miles southeast of Havana.
Rodríguez told the Blade last month during a previous interview in the Mexican border city of Matamoros that Cuban police detained him when he was on Havana's oceanfront promenade known as the Malecón and kept him in custody for "almost a day for no reason … like they do in Cuba." Rodríguez said police in February 2019 detained him once again while he was on a portion of the Malecón that is popular with LGBTQ Cubans.
"This time was a bit harsher," said Rodríguez, noting the police were even more suspicious of him because he was not from Havana.
"It just became a bit traumatic for me and then I said that's it," he added.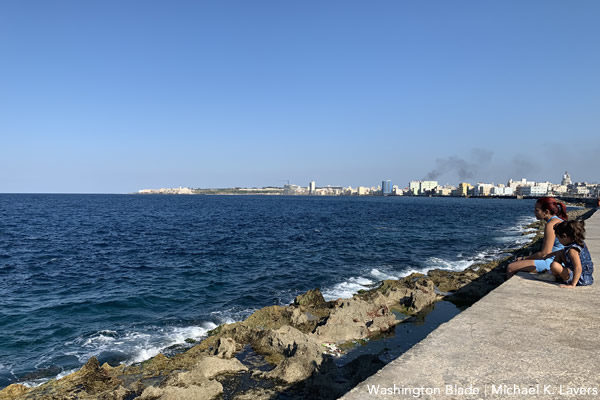 Rodríguez said he received a visa from the Panamanian government that allowed him to travel to Panama.
Rodríguez told the Blade he flew to Panama City from Havana on April 9. He said he spent the next several weeks trekking through the jungle and taking buses until he reached Matamoros, which is across the Rio Grande from Brownsville, Texas, on May 12.
Rodríguez said he put his name on a U.S. Customs and Border Protection waiting list in order to ask for asylum in the U.S.
Rodríguez on July 31 met Jesús Dubra Bazail, another gay Cuban man, when they asked for asylum.
Rodríguez, who asked for asylum based on persecution because of his political beliefs, and Dubra were held together at a CBP processing center in Brownsville for two days before they were forced to return to Matamoros under the Trump administration's "remain in Mexico" program that requires asylum seekers to await the outcome of their cases in Mexico.
A State Department travel advisory urges U.S. citizens not to travel to Mexico's Tamaulipas state in which Matamoros is located because of "crime and kidnapping." American government employees "may only travel within a limited radius" between the U.S. Consulate in Matamoros and "their respective U.S. ports of entry" and they "must observe" a midnight to 6 a.m. curfew.
"Organized crime activity — including gun battles, murder, armed robbery, carjacking, kidnapping, forced disappearances, extortion and sexual assault — is common along the northern border and in Ciudad Victoria," reads the advisory, which refers to Tamaulipas' capital.
Rodríguez was volunteer translator in Matamoros
Rodríguez and a Cuban friend shared an apartment in Matamoros. Rodríguez was a volunteer translator for the Sidewalk School for Children Asylum Seekers, a group that serves migrant children who live in Matamoros' tent camp, and Resource Center Matamoros, a group co-founded by Gaby Zavala that also helps migrants who live in the encampment.
The Blade first met Rodríguez at Resource Center Matamoros on Jan. 14, a day before a judge was scheduled to issue her final ruling in his case.
Rodríguez's hearing was rescheduled because the judge was sick. Rodríguez on Jan. 22 returned to the tent courtrooms on the U.S. side of the Gateway International Bridge over the Rio Grande that connects Brownsville and Matamoros and the judge granted him asylum.
"I lost it," Rodríguez told the Blade on Tuesday in D.C. "I was crying the whole time."
Rodríguez said U.S. Immigration and Customs Enforcement then took him into custody because the Department of Homeland Security reserved the right to appeal the judge's ruling within 30 days. Rodríguez was detained at an ICE detention center in Port Isabel, which is roughly 25 miles northeast of Brownsville, until his release on Jan. 25.
Felicia Rangel-Samponaro, founder of the Sidewalk School for Children Asylum Seekers, picked Rodríguez up at Brownsville's main bus station.
"It was not as bad as I thought, but it's prison," said Rodríguez.
Rodríguez, among other things, visited South Padre Island while he lived with Rangel-Samporano's family in Brownsville.
"Ray is one of my best friends," Rangel-Samponaro told the Blade on Wednesday in a series of Facebook messages. "He has stuck by me (and I him) through everything."
"When I wasn't sure if I could even run the Sidewalk School it was Ray that promised to help me and telling me I can do it," she added.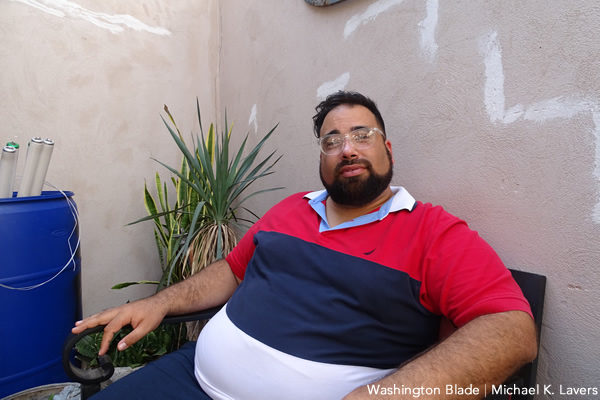 Rodríguez arrived in D.C. on Sunday, and currently lives with his sponsor in Bethesda.
Zavala during an interview in her office at Resource Center Matamoros that took place before she introduced the Blade to Rodríguez acknowledged it was possible he was going to win his asylum case. Zavala said she and her colleagues were "biting our nails because he may go to the U.S. and he will go to Washington."
"I said, 'Go fight for us, Ray, go fight for us,'" Zavala told the Blade. 
State Department among critics of Cuba human rights record
The State Department and the Inter-American Commission on Human Rights are among the myriad groups that have sharply criticized Cuba over its human rights record.
Cuban police last May arrested several people who participated in an unsanctioned LGBTQ rights march in Havana. A number of independent LGBTQ activists were detained in order to prevent them from attending the event, and several participants were later taken into custody.
Nelson Gandulla Díaz, the former president of the Cuban Foundation for LGBTI Rights who is a vocal critic of Mariela Castro, the daughter of former Cuban President Raúl Castro who spearheads LGBTQ-specific issues in Cuba, has asked for asylum in Spain. Leodan Suárez Quiñones, a transgender activist who lives in western Cuba, and others have told the Blade that Cuban police regularly harass and detain trans women who they suspect are engaged in sex work.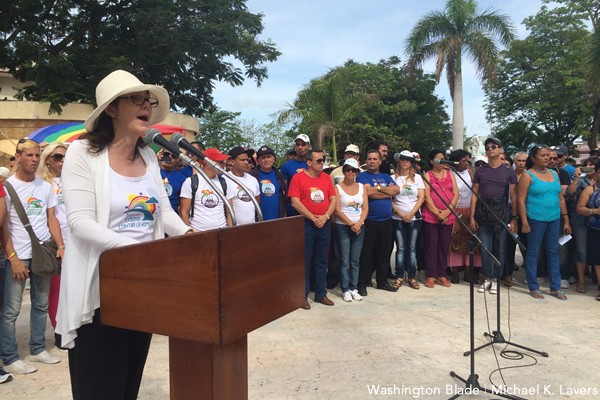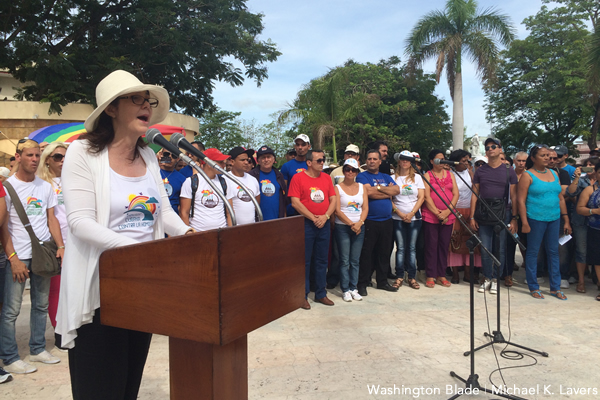 The Cuban government last May detained this reporter for several hours at Havana's José Martí International Airport before officials escorted him on to a Miami-bound American Airlines flight. Yariel Valdés González, a Blade contributor who suffered persecution in Cuba because he is a journalist, remains in ICE custody in Louisiana as he awaits a decision from the Board of Immigration Appeals in Virginia on his asylum case.
As for Rodríguez, he said he plans to live with his sponsor in Bethesda "until I figure out what I'm going to do." Rodríguez also told the Blade he has begun to get to know D.C.
He said he plans to visit some of the city's museums. Rodríguez said he and his sponsor drove around D.C. on Monday.
"It was cute," he said. "I love it."