February 20, 2020 at 1:52 pm EST | by Leonard Robinson
Keeping sexting teens off sex offender registries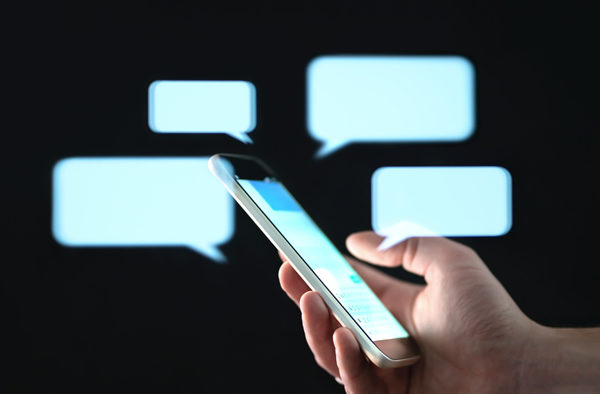 Ever heard of someone being listed as both victim and sexual perpetrator on sexual exploitation charges?
Last August, the Maryland Court of Appeals upheld a ruling charging a minor with child pornography after she sent sexually explicit video of herself to two other minors who turned the video into a school resource officer. The court urged the legislature to amend child pornography laws, arguing, "compelling policy reasons for treating teenage sexting different from child pornography" could possibly exist.
Legislators in Annapolis, however, have taken the challenge proposing four pieces of legislation to carve exemptions for minors in criminal proceedings, including Senate Bill 45 which would "exclude from criminal liability" minors who "are the subject of the (child) pornographic matter."
For starters, recorded consensual sex acts among teens, especially those over the age of consent, simply fail to meet the threshold for lifetime stigma and are becoming more common. According to a 2018 research review published in JAMA Pediatrics, researchers discovered that 15% of teens have sent a sexual text with 27% having received one. An earlier Drexel University study, in 2014, reported that over 50% of minors engaged in sexting.
Yet, Maryland, unlike our neighbors in Pennsylvania and West Virginia, lacks laws addressing "sexting" allowing for disastrous rulings like this past summer to occur. But, sometimes even worse happens. In states like Ohio and Oregon, teens are required to register as sex offenders bringing a host of life altering complications including difficulties in finding housing and employment. Passing legislation on this issue would establish a clear legal standard that prevents fewer minors from entering the criminal justice system while strengthening the integrity of our child pornography laws.
It is also worth noting that this legislation would have a positive impact on queer teens who may engage in consensual "sexting" while still keeping their sexuality quiet from their families and peers. Being outed in the midst of criminal proceedings while facing the possibilities of prison or sex offender registration is an experience that no one deserves.
Finally, funneling more minors through the criminal justice system won't solve this problem. But, sexual education programs that continue to be funded and encouraged to innovate and adapt to the needs of a more technologically connected generation will.
With the exception of the August ruling, Maryland is one of the most progressive states in terms of minors and sex with an age of consent at 16 with close age exemptions, also known as Romeo and Juliet laws, to show for it.
Lawmakers should realize that most bedroom issues, such as this one, are solved best when the government plays the least role possible. Voluntary sexting between teens is best solved with parents at dinner tables and teachers in classrooms not judges in the courtrooms.
Let's hope that legislators in Annapolis get the message.
Leonard Robinson is a Baltimore-based freelance writer. He has been published in Reason and New Voices magazine.