February 21, 2020 at 8:13 am EST | by Harmony Giovanni
DC job market not welcoming to trans youth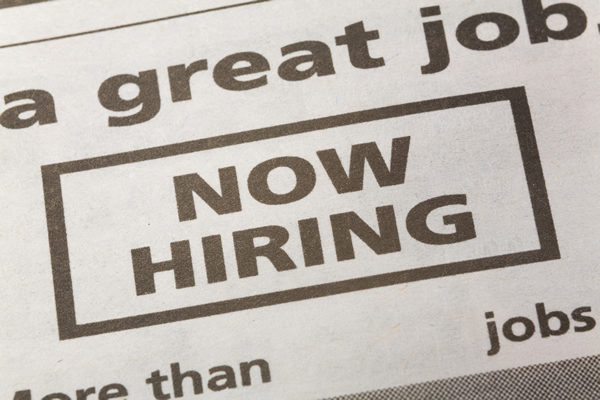 It's hard to miss me. At 5′ 10″ in flats, I'm noticeable. And in heels … yeah, you'll see me. I try to look my best everyday. Whether its in basketball shoes, or heals, I like to present myself in a way that shows that I … she/her/they … care
But I also know what it feels like to not be seen. And even worse, I know what it feels like to be seen and to have those who see me want to hide me. I experienced that feeling almost daily as a guest service agent at a Fortune 500 hotel chain here in D.C. People always say that hospitality is one of the most welcoming places for people who exist outside of the norm, but for me, as someone who is young, homeless, black, trans and trying to make it … it wasn't welcoming at all. As a black trans person, I was too outside of the norm. 
Even in a city as queer and, in certain ways, progressive as D.C., my trans and gender nonconforming identity has been a conflicting reality.
The aggressions in the workplace that many trans and gender nonconforming youth like me have faced is quite repugnant. I was quite disturbed to find that even the Office of Human Rights found that 48 percent of D.C. employers appeared to prefer a cisgender candidate for employment over a transgender candidate seeking the same position. D.C. has so many laws that protect transgender people from discrimination but still is falling below the standard it has set to achieve. From personal experience, the laws of this great city were not effective in protecting me from my own coworkers and their bias against what I can achieve in my employment.
That's why I was excited, even if apprehensive, to meet Apple CEO Tim Cook when he came to SMYAL earlier this month to listen to queer youth. I was so thrilled to know that a person of his social and economic status, and power, was able to hear and even be concerned about queer and transgender lives mattering in his company, especially youth who where homeless. Many of the issues transgender people face are economic, from housing insecurity, to having money to make doctors appointments, to just having a few bucks to relax and unwind with a friend after a stressful day at work. Employment effects so many parts of one's life that its critical that we figure out how to do a better job of supporting transgender and gender non-conforming youth.
SMYAL is working on a program with some partners like the Greater Washington Community Foundation to really address why employers are failing so many youth like me. The program focuses on three areas: 1) basic job skills to support youth who haven't had the hill internship or the engaged school counselor, 2) social support, so there's a network that someone can call to say "hey, this happened today at work, and it hurt," and 3) employer readiness, so that people like myself don't have to wake up everyday and get ready to do our jobs while also educating our jobs about who we are. That's exhausting.
We need your help. We need you to email, call, and tweet the mayor and the Council to ask them to support the LGBTQ community in this year's budget. Groups from SMYAL, to Casa Ruby, to the D.C. Center are asking for $22.4 million to help support real issues that affect the health and safety of the D.C. queer community. We're asking you to join us by going to smyal.org/engage and spending just a few minutes taking action. The realities of the world are formed by the way you choose to respond; the evolution of humanity is waiting on you.
Get involved. Get engaged. 
Harmony Giovanni is a SMYAL Housing Program participant, trans youth, public speaker and philosopher.