February 21, 2020 at 4:15 pm EST | by Peter Rosenstein
Democratic debate seemed more like a murder/suicide pact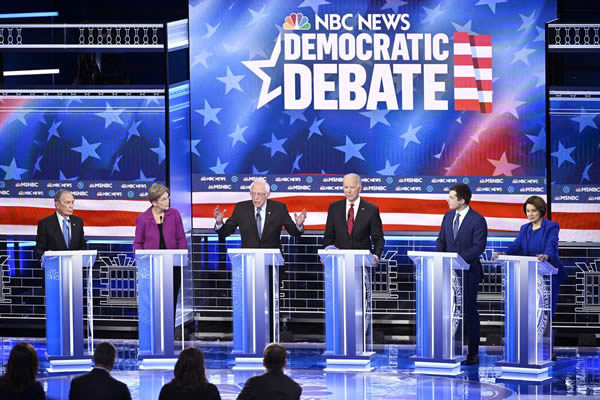 Watching the Democratic candidate's debate in Las Vegas I was sure they were engaged in a murder/suicide pact. It was a fiasco. They attacked each other as if they were in a high school debating society and were looking to bloody each other completely forgetting the goal for Democrats is to defeat Trump.
Each had a few good pre-prepared lines which they got off in the first five minutes of the debate mostly against Michael Bloomberg and he was remiss for not responding. Guess when you don't debate for more than ten years you are very rusty and he was never a great debater. I wonder if he did debate preparation and if those working with him were simply afraid to tell him his answers were bad. Not being better prepared to respond to what he knew was coming on both 'Stop and Frisk' and his comments on women was crazy and must have driven his campaign staffers up a wall. He did get better as the evening wore on getting off a couple of good lines like saying to Bernie "Amazing the most famous socialist in the country is a millionaire with three homes."
Pete Buttigieg went after Amy Klobuchar but in such a heavy handed way I think it hurt him more than her and as one of my friends who is a Buttigieg supporter said, "If you turned off the sound and watched Pete none of what he said made it to his eyes, no feeling came across, just some smartly memorized lines." Pete came across like a smart bully. Klobuchar on the other hand showed her angry side seeming to get mad with a fake smile pasted on her face. Biden had a couple of good lines on redlining but he should stop trying to answer questions with numbers because he clearly can never remember them. After going after Bloomberg, Warren used her time to make attacks on the others in threes. She would pick an issue and then name three of the people on the stage who disagreed with her apparently not deciding whose votes she could pick off in her effort to stay alive in the primary.
What none of the candidates did well was take the fight to Trump. Rarely in the middle of attacking each other did one of them remember just for a moment one of the biggest reasons they were running for the nomination which is defeat Trump. If they can't do that none of the programs they espouse matters.
Sanders stayed true to his Medicare-for-All proposal and kept repeating it louder with a lot of finger-pointing. He agreed he has no idea what it will cost but happily cited the new study by Yale et.al researchers about how much money it will save. What he still can't do is answer how it would pass even if he was President. Then Sanders said to Bloomberg who was talking about his management skills, "Nothing happens from the top down it happens from the ground up" which was funny as one could well then ask Sanders "if that is the case why are you running for President?"
The other group we can't let of the hook for this fiasco are the moderators. They were collectively a disaster. Chuck Todd always is. He thinks we care about his opinions rather than he is there to only ask the questions. But just as bad was Telemundo senior correspondent Vanessa Hauc who thought it was her job to argue with Klobuchar. Then the Nevada Independent's Jon Ralston was a waste of time and collectively after Lester Holt told the candidates to basically go after each other they lost total control of the debate. They should all be embarrassed.
The next debate will be in South Carolina on February 25th which will be the last debate before Super Tuesday on March 3rd. Hopefully both the candidates and moderators of that debate will have learned something from this one because there wasn't much viewers learned.
Peter Rosenstein is a D.C.-based LGBT rights and Democratic Party activist. He writes regularly for the Blade.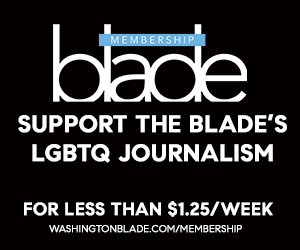 Sign Up for Blade eBlasts