February 20, 2020 at 10:53 am EST | by Lou Chibbaro Jr.
LGBTQ groups join opposition to D.C. sex work decriminalization ballot measure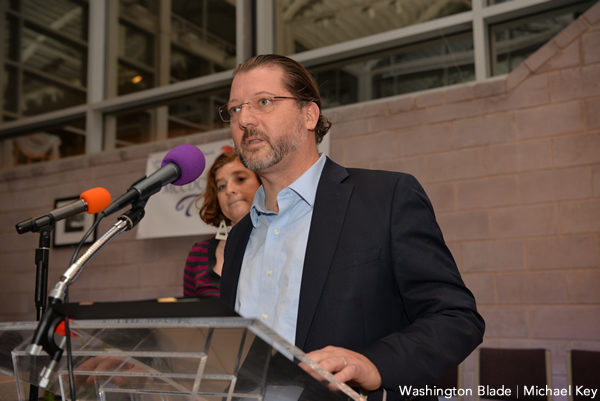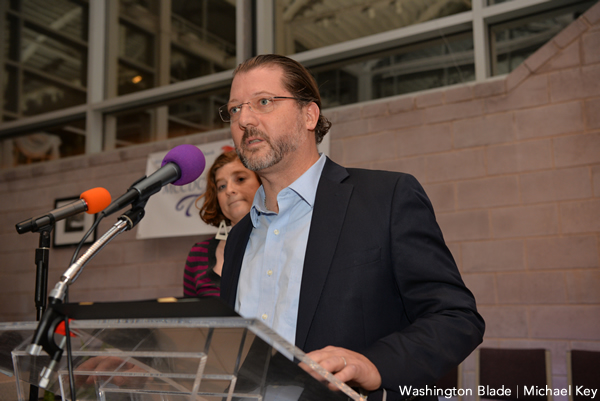 In an unusual turn of events, a coalition of D.C. groups, including nine LGBTQ organizations that strongly endorsed a D.C. City Council bill to decriminalize sex work in the nation's capital, has voiced strong opposition to a proposal by an out of town group to place the bill on the ballot this year before D.C. voters.
The D.C. Sex Workers Advocates Coalition issued a statement on Feb. 13 saying its opposition is based, among other reasons, on the fact that the out of town group, Decriminalize Sex Work, failed to adequately consult local activists on the ballot proposal.
The SWAC statement says its opposition is also based on news that one of DSW's founders and top leaders, Rob Kampia, was accused of sexual misconduct toward women when he headed a marijuana decriminalization organization about 10 years ago in Colorado. The local coalition will not participate in any effort to pass a ballot measure if Kampia is involved in that effort, according to the statement.
In addition, the SWAC statement says DSW is a mostly white male, cisgender dominated organization that has not adequately reached out to people of color and transgender women who are most often ensnared in arrests for engaging in sex work in D.C.
Kaytlin Bailey, DSW's communications director, disputes that assessment. She told the Washington Blade on Wednesday that her organization has been reaching out to local activists, including trans sex workers of color and others in the community interested in working on the ballot measure.
DSW, which says on its website that it has offices in Austin, Tex.; Brooklyn, N.Y.; and D.C., filed papers earlier this month with the D.C. Board of Elections to place the Sex Worker and Community Health and Safety Act of 2020 on the city's election ballot in November as a voter initiative.
The proposed ballot measure is a partially revised version of the Community Safety and Health Amendment Act of 2019, a bill introduced by D.C. Council member David Grosso (I-At-Large) calling for decriminalizing sex work for consenting adults in the District. The bill was the subject of a 12-hour hearing before the Council's Judiciary and Public Safety Committee last October, where dozens of witnesses expressed both support and opposition to the measure.
Following the hearing, both Grosso and Council member Charles Allen (D-Ward 6), who chairs the committee, decided it was too soon to bring the bill before the full Council for a vote because the divisions among the witnesses indicated a consensus for passing the bill was lacking. Allen said the bill would remain on hold indefinitely.
Bailey told the Blade that DSW commissioned a public opinion poll in D.C. by an independent polling organization before moving ahead with the ballot measure that found a majority of D.C. voters, 55 percent, support legalization of sex work with 26 percent opposed and 19 percent undecided.
A separate national poll cited on the DSW website shows 52 percent of all those participating in the national poll and two-thirds of voters age 18-44 support decriminalization of sex work. The poll found that 64 percent of those who identify as Democrats support decriminalizing sex work. The overwhelming majority of D.C. voters are registered Democrats.
The D.C. Board of Elections, meanwhile, has scheduled a hearing for March 4 to determine whether the proposed ballot measure meets the requirements for placing it on the ballot.
Bailey told the Washington Post last week that Kampia would not be directly involved in the D.C. ballot measure campaign and that the group was reaching out to local LGBTQ activists and other local supporters of decriminalizing sex work to work on the campaign.
According to the Post, one of the local activists hired to work on the campaign is Ceyenne Doroshow, a black trans woman who expressed frustration that local D.C. activists are opposing a ballot measure aimed at bringing about the decriminalization of sex work that the local activists claim to support.
"It's about getting people out of jail," Doroshow told the Post, referring to how decriminalization would end D.C.'s longstanding policy of arresting sex workers, including trans sex workers of color.
Kampia told the Post in an interview that his organization has access to significant financial assistance from deep pocket donors across the country, including libertarian advocates, who strongly support decriminalization of sex work.
Grosso, one of the D.C.'s strongest advocates for decriminalization of sex work, told the Blade on Feb. 18 that he is in complete solidarity with SWAC and has asked Kampia and other DSW officials to withdraw their ballot measure proposal at this time.
"I told them that I could not and would not support any effort on this without the buy-in from the local coalition because of the amount of work that has been put into that and because their voice is the most important to me in D.C., not the national movement," said Grosso.
Grosso noted that the language of the proposed ballot measure by DSW is very similar to his bill with the exception that it doesn't include a provision calling for the creation of a commission to study the impact of decriminalization. He said the DSW proposal also includes a provision that is not in his bill, which calls for criminal penalties for law enforcement officers who try to coerce sex workers into having sex with them while investigating sex workers or while sex workers are in custody after an arrest.
Sex workers have said police in some instances have coerced them into having sex as a condition for not being arrested.
SWAC, the Sex Worker Advocates Coalition, consists of 23 local and national organizations with a presence in D.C., nine of which are LGBTQ organizations. Among the LGBTQ groups are Casa Ruby, Whitman-Walker Health, National Center for Transgender Equality, No Justice No Pride, Gay and Lesbian Activists Alliance, Lambda Legal, Trans-Latinx DMV and Trans United.
The D.C.-based LGBT supportive group HIPS, which advocates and provides services for sex workers, serves as the coordinating group for SWAC.
Cyndee Clay, HIPS' executive director; Puneet Cheema, a Lambda Legal staff attorney; and Daniel Bruner, an official with Whitman-Walker Health, told the Blade their respective groups fully support SWAC's position opposing the ballot measure as proposed by DSW.
"Whitman-Walker is a member of SWAC, and fully supports SWAC's position," Bruner said. "We believe that criminal law reform in D.C. should be driven by local individuals and organizations, and by those persons who are most affected by the current laws and policing of those laws," he said.
Cheema of Lambda Legal said his organization believes SWAC and its members "understand the landscape best and the decision to do a ballot initiative should rest with local leaders who understand our campaign's goals, strategy, and voice."
Melissa Sontag Broundo, DSW's general counsel, told the Washington Post last week that SWAC's focus on Kampia loses sight of the women she said that were in the forefront of DSW's sex worker decriminalization efforts in D.C. and other cities.  She said Kampia's access to financial resources from big donors would be especially helpful to the upcoming ballot measure.
"If we want to bring it to the next level of actually changing laws, we need those resources," she told the Post. "We need to put personal infighting aside for the larger goal, which is to not have people arrested for prostitution," she said.
About 25,000 petition signatures will be required to place the decriminalization measure on the D.C. ballot. At least five percent of the total number of signatures must come from at least five of the city's eight wards under the city's election law.
Bailey said she is confident that the decriminalization measure has a good chance of passing in November, when a large turnout of voters, especially younger voters who are inclined to support decriminalization, will turn out for a presidential election.
"The overwhelming majority of D.C. voters want to see the decriminalization of sex work," she said. "They want to stop the arrests of nearly 300 people a year for the crime of having consensual sex with another adult," she told the Blade.
"We think that there is an urgent need and a unique political opportunity right now that won't be available a year from now," she said. "So that's why we think this is the right thing to do."