February 26, 2020 at 3:10 pm EST | by Michael K. Lavers
Va. nondiscrimination bill receives final approval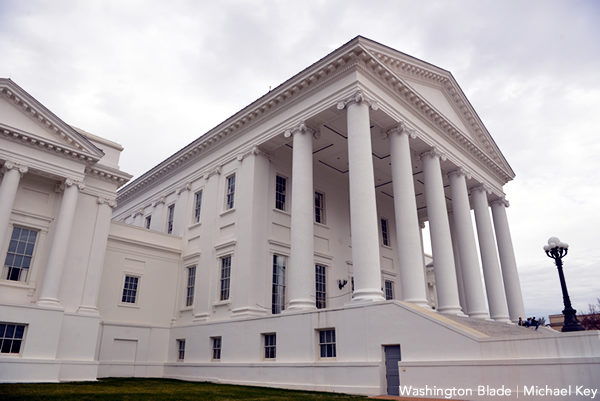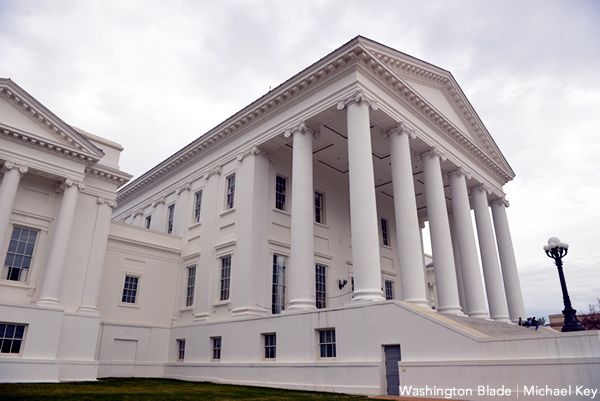 A bill that would add sexual orientation and gender identity to Virginia's nondiscrimination law cleared its final legislative hurdle on Wednesday.
Senate Bill 868, which state Sen. Adam Ebbin (D-Alexandria) introduced, passed in the Virginia House of Delegates. State Del. Mark Sickles (D-Fairfax County) introduced a version of the Virginia Values Act in his chamber.
Virginia will become the first Southern state to add sexual orientation and gender identity to its statewide nondiscrimination law once Gov. Ralph Northam signs it.
"We just made Virginia a safer and more fair state for everyone," said James Parrish, director of the Virginia Values Coalition, a group of state and national LGBTQ advocacy groups that championed the Virginia Values Act. "We're grateful for the lawmakers, faith leaders, allies, parents, law enforcement officers and people of all political ideologies who worked together to ensure we passed nondiscrimination protections for LGBTQ Virginians."
Vee Lamneck, executive director of Equality Virginia, echoed Parrish.
"This legislation will have a transformative and positive impact on the lives of LGBTQ Virginians," said Lamneck in a press release. "Our organization has been proud to advocate for bills to make a more equal and inclusive Commonwealth for years. This new law sends a strong message that Virginia is welcoming to all, including LGBTQ individuals and families."
Ebbin in a statement he sent to the Washington Blade also applauded his bill's passage.
"The Virginia Values Act represents decades of hard work on the part of advocates, constituents, and many colleagues in the legislature," said Ebbin. "It is long past time that every Virginian -— members of the LGBTQ community, religious minorities, people of color and veterans — be treated equally under the law."