Troye Sivan pal Lauv drops debut EDM-laced album this week
25-year-old Calf. native already amassed nearly half a billion streams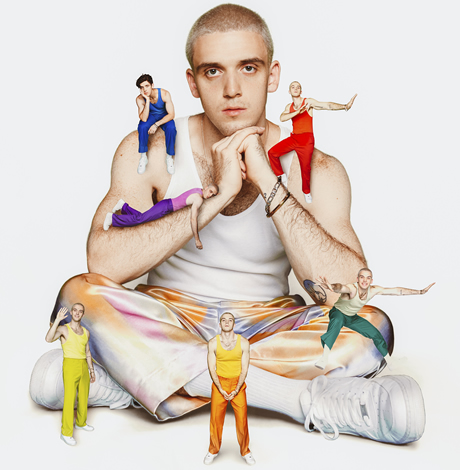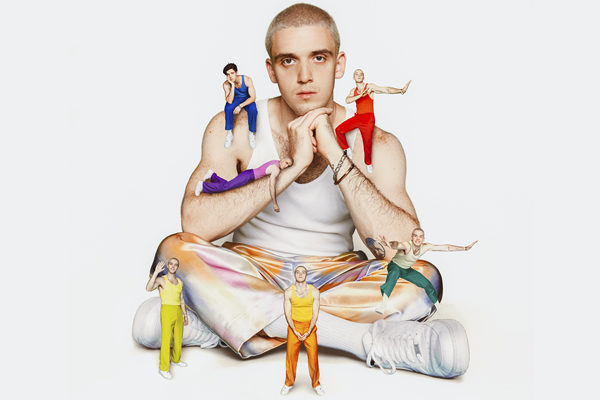 When The Chainsmokers released their soon-to-be multi-Platinum single "Roses," it felt as though EDM influence — a genre which has seen massive resurgence in the past decade — had been fully incorporated into the mainstream. With strong production values and generic lyrics, The Chainsmokers fully domesticated the EDM festival scene. In their distinctive softcore EDM, it's hard not to see a through line to Lauv whose debut album "~how i'm feeling~" drops today.
Even if his name is not as recognizable as some of his collaborators, which include Troye Sivan, Korean boyband BTS and Alessia Cara, his voice is now ubiquitous. His hit single "I Like Me Better," released in summer 2017, is still a regular feature of radio and bar play. It's his distinctive falsetto that is heard on the BTS hit "Make It Right," which has been streamed nearly 90 million times on Spotify. And his recent collaboration with Troye Sivan "I'm So Tired…," released as the lead single for "~how i'm feeling~," has gone Platinum. It's a mesmerizing success, currently sitting at over 450 million streams on Spotify, even more remarkable for an artist who is just now releasing his full-length debut.
If the new album is any evidence, Lauv — who has been coy on Instagram saying exactly how he identifies despite the uber gay artwork and color scheme on his album — has certainly not been idle the past few years. The new album has 21 tracks, clocking in at over an hour — robust by any measure. The 25-year-old singer styles himself as Gen-Z (though he's technically — at age 25 — a Millennial) and his music seems to appeal explicitly to a college demographic. While retaining a soft, EDM-influenced pop sound, Lauv has traded up tiresome, generic lyrics in favor of a more personal message. The album frequently confronts issues of anxiety and depression without becoming overly heavy.
The song "Sad Forever" is a good example. As he sings in the chorus, "I don't want to be sad forever/I don't want to be sad no more/I don't want to wake up and wonder/what the hell am I doing this for/I don't want to be medicated/I don't want to go through that war." The song maintains a tone of affirmation throughout.
"Drugs & The Internet," the first track on the album, is another that deals with personal difficulties: "traded all my friends for drugs and the internet/ah shit, am I a winner yet?" This move toward a more personal, even biographical tone in pop music anticipates, perhaps, a trend in pop music as Gen Z (who report significantly higher levels of anxiety and depression) becomes an increasingly important consumer and shaper of music.
But within what is largely a cadre of soft-EDM pop, Lauv nevertheless infuses the album with musical variety. "El Tejano," which features Sophia Reyes, is a bilingual song with a latin-influenced rhythm, not unlike Camila Cabello and Shawn Mendes' popular "Señorita." "Changes" is a slightly slower tune that takes a break (somewhat) from the slow thump of the electronic rhythms that structure most of the album. Likewise, "Julia" makes a lovely contrast with its light piano accompaniment. It's a rare glimpse into Lauv's versatility as an artist, something that will become important for later albums.
But that's not to say that Lauv's brand of EDM-pop has been exhausted — I imagine that it will continue to be a popular subgenre from another several years. Pop music had a parasitic relationship to rap in the late 2000s, but in the mid 2010s, EDM became the new host. And Lauv's version of it is certainly one of the most compelling, particularly in wedding impeccable production with more than nonsense filler lyrics.
"Sims" is a particularly brilliant example of this. It's a clever play on traditional pop love narratives: "I wish that you and I lived in The Sims/we could build a house and plant some flowers and have kids/but we're both at some trashy Halloween party downtown/and I'll probably never see you again." The happy married life of his parents' generation can only be rediscovered on a retro PC game like the Sims. It's an album that has been tailor-made for a different generation.
New dance single pays tribute to Town Danceboutique
Local musicians pen 'Town' in honor of shuttered club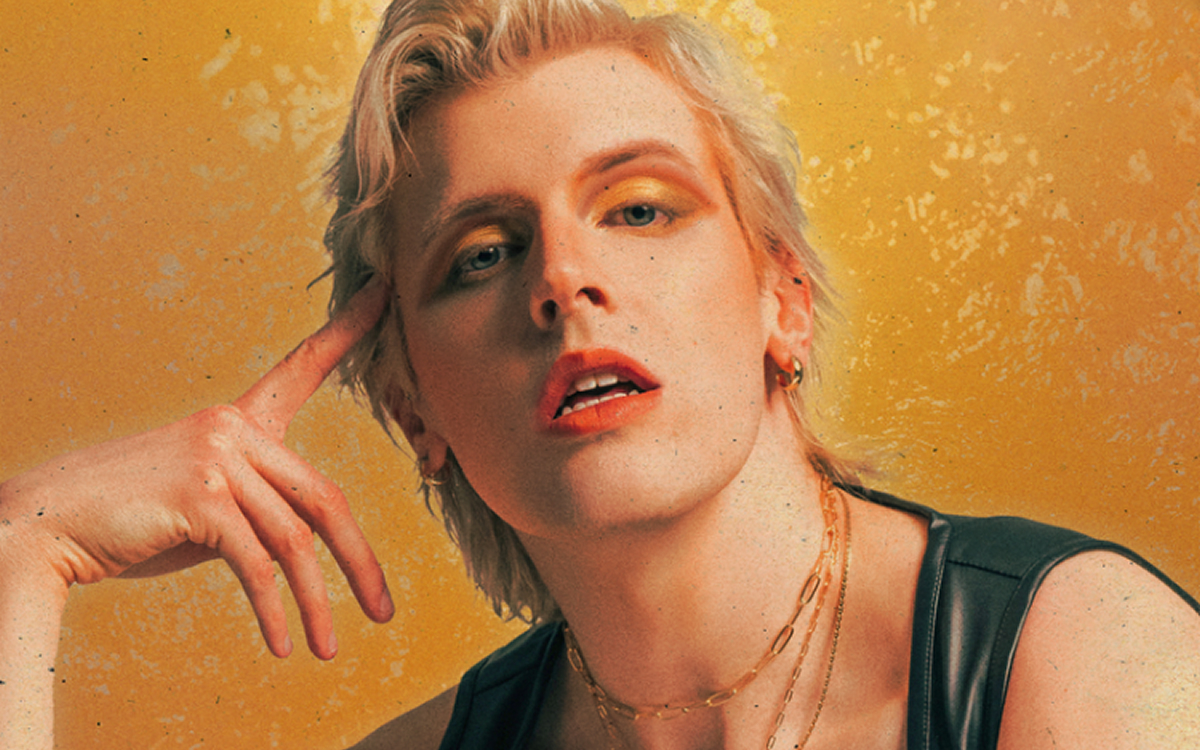 The closing of the LGBTQ nightclub Town Danceboutique in the summer of 2017 was heartbreaking to local musician Bryce Bowyn. He and his Los Angeles-based singer/songwriter friend Lexie Martin decided to honor its legacy in their new single, "Town."
For Bowyn, who moved to the District about a decade ago to attend school at American University, the memories he has from Town Danceboutique are endless. And when it closed, it was a massive loss to Bowyn and many others.
"It was such a cool space," Bowyn said. "It was just disappointing to see a place that brought so many people together become part of the landscape again." The building Town Danceboutique used to be housed in is now home to upscale apartments and a CVS.
Town Danceboutique was a formative place for Bowyn and Martin, and it was Bowyn's first experience in an open and accepting LGBTQ environment. His favorite memories at the club were always on Halloween, he said. Patrons, including Bowyn, would go all out with their costumes to look their very best.
Bowyn and Martin met while they were both in the musical theater program at American University. Despite their years-long friendship, "Town" is the first song they have written together. They sat down over FaceTime and got to work. It was Martin's idea to pay homage to Town Danceboutique, and the song follows the story of pre-gaming, going out, and hitting the dance floor.
But the single also serves as a hype song for going out in any city, at any place.
"It was important to me for the song to remain relatable and accessible," Bowyn said. "So the whole foundation of the chorus, 'Let's go to town,' can either mean Town Danceboutique, or painting the town red and having the night of your life."
Bowyn started writing and producing his own music in 2018. He released an EP titled "A Rosy Retrospect" in 2022, and most recently released a single "A Bridge Burned Down" in June. His music is inspired by late 2000s pop and '80s synthpop, influenced by stars like Madonna and Charli XCX. Lexie Martin released her self-titled EP in 2019 and most recently came out with her single "SUPERPOWER" in 2021.
Bowyn has been a lifelong pop music enthusiast. He distinctly remembers watching Britney Spears perform "Oops!…I Did It Again" at the MTV Video Music Awards when he was a kid and thinking "That was what I wanted and what I was set to do in life."
"My heart was always with pop music," Bowyn said.
"Town" is available now for streaming on Spotify, Apple Music, and Soundcloud.
From Monáe to Madonna, fall will rock in D.C.
Local venues hosting array of queer artists in coming months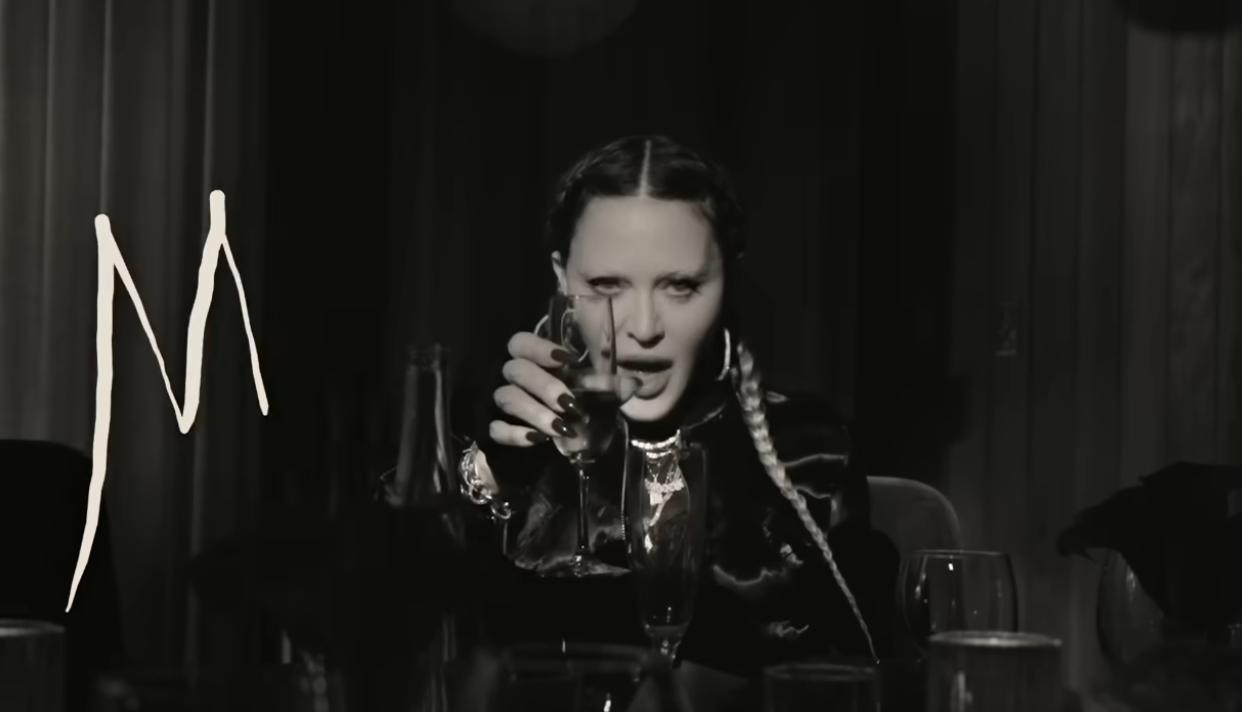 The D.C. area has many LGBTQ musical acts to look forward to this fall. Starting with pansexual and nonbinary actor and R&B singer Janelle Monáe, performing at the Anthem on Sept. 24-25 with ticket prices ranging from $135 to $301 on StubHub.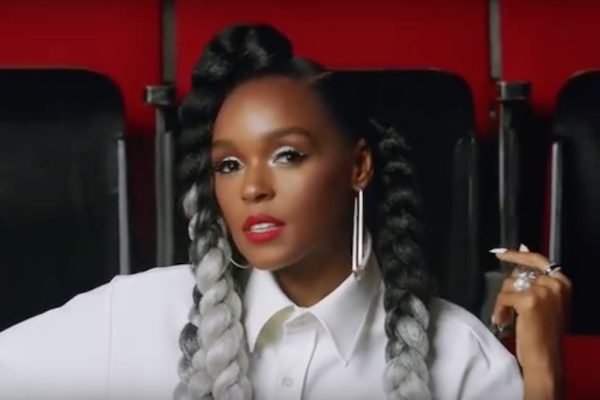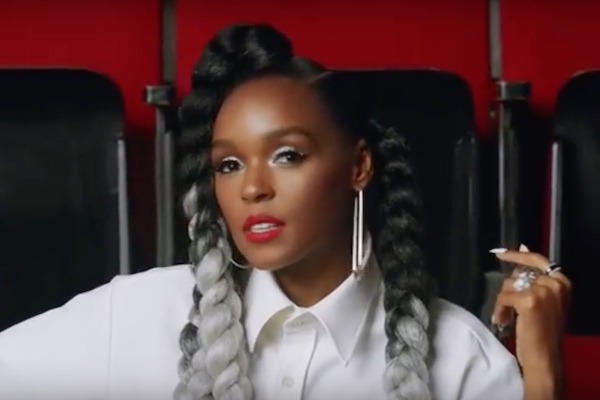 Singer Hozier's "Unreal Unearth Tour" is coming to the Anthem on Sept. 26-27. Tickets are available on StubHub starting at $324.
On Sept. 28 the CFG Bank Arena in Baltimore will see lesbian pop artist SZA's "SOS Tour" with tickets starting at $165 on Ticketmaster.
Queer indie pop singer Ashnikko is coming to the Anthem on Sept. 29 to perform their "Weedkiller Tour." Tickets available on StubHub range from $49 to $279.
Coming to Merriweather Post Pavilion in Columbia, Md., is the All Things Go Festival. Performing are lesbian singers Tegan and Sara, alt-pop singer Lana Del Rey, pop singer Carly Rae Jepson, and more. The festival will take place Sept. 30-Oct. 1 with two day passes starting at $397 on SeatGeek.
Rock band Queen will perform "The Rhapsody Tour" at the CFG Bank Arena along with Adam Lambert on Oct. 4-5. Tickets are starting at $181 on Ticketmaster.
Pop star and trans woman Kim Petras' "Feed the Beast World Tour" will reach the Anthem on Oct 12. Tickets range from $72 to $817 on StubHub.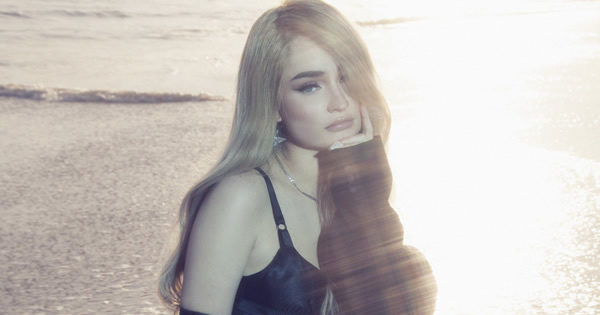 Queer pop singer Kesha is coming to the Anthem on Oct. 29 to support her new album, "Gag Order." Tickets go from $86 to $261 on Event Ticket Center.
Queer pop rapper Shygirl is co-headlining with bisexual singer Tinashe for the "Nymph" tour at the Anthem on Nov. 5. Tickets range from $45 to $145 on Ticketmaster.
Indie band Men I Trust is performing at Echostage on Nov. 15. Tickets are available on Ticketmaster for $30.
Nonbinary rapper Lil Uzi Vert's "PINK TAPE TOUR" will be at the Anthem on Nov. 21. Tickets start at $90 on StubHub.
Doja Cat's "The Scarlett Tour" will reach Capital One Arena on Nov. 27. Tickets start at $100 on Ticketmaster.
Madonna will bring her highly anticipated and delayed "The Celebration Tour" to the Capital One Arena Dec. 18 and 19. Tickets are available on Ticketmaster starting at $110.
Tom Goss to perform at Rehoboth Beach Bear Weekend
Out singer entertains at the Sands Hotel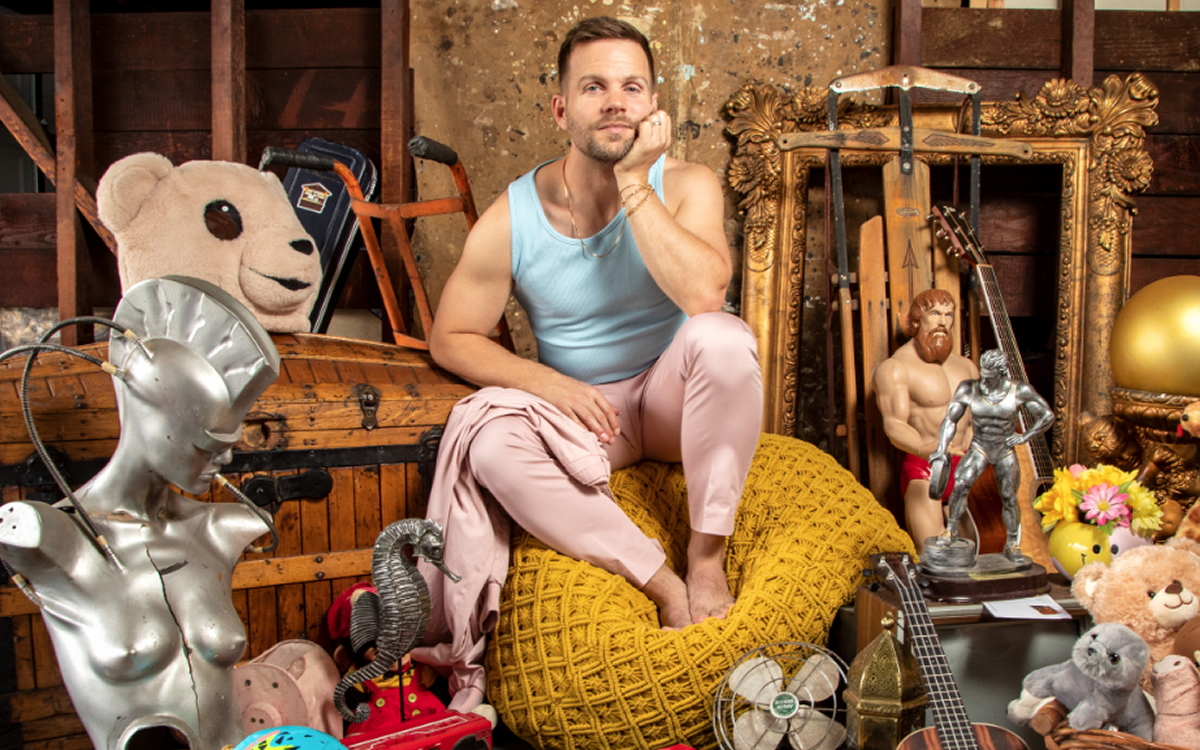 Out singer Tom Goss will perform at the Rehoboth Beach Bear Weekend on Saturday, Sept. 16 at 7 and 9 p.m. at the Sands Hotel.
He will sing his memorable songs like "Son of a Preacher Man" and "Bears," as well as tracks from his new album, "Remember What It Feels Like," where he sings about being a 42-year-old gay man still reeling from his husband's infidelity who was recently conned by a lover with a secret life now serving time in prison.
Tickets to Rehoboth Beach Bear Weekend start at $20 and can be purchased on Eventbrite.