March 18, 2020 at 3:34 pm EDT | by Lou Chibbaro Jr.
Grosso says he was teen victim of sexual abuse by priest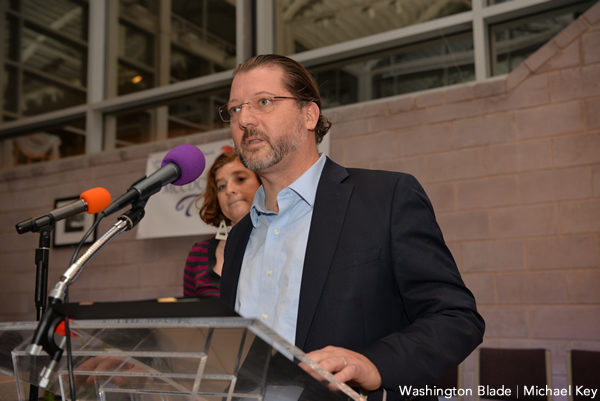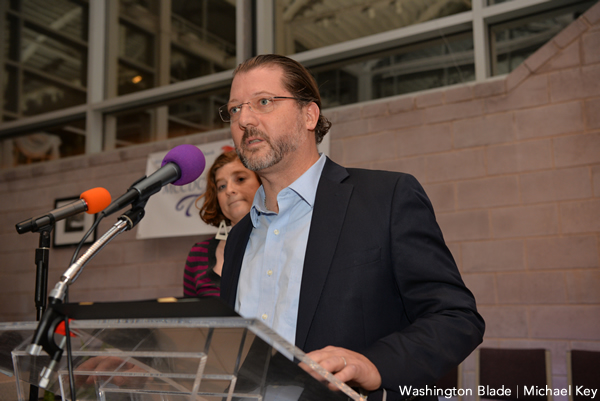 D.C. Council member David Grosso (I-At-Large), a strong supporter of LGBTQ rights, disclosed in a statement on Monday that his decision not to run for re-election this year was heavily influenced by emotional scars that resurfaced when Virginia prosecutors recently uncovered evidence against a former Catholic priest who allegedly sexually abused Grosso when Grosso was 14 years old in Purcellville, Va.
Virginia Attorney General Mark Herring announced on March 16 that his office had secured an indictment against former clergyman Scott Asalone, 63, of Asbury Park, N.J. on a single felony count of carnal knowledge of a minor between the age of 13 and 15.
Herring's statement says he and Virginia State Police conducted an investigation into allegations of past clergy abuse of minors in Virginia in which new information about Asalone was obtained from church records and presented to a Northern Virginia Multi-Jurisdictional Grand Jury.
The indictment alleges that Asalone "carnally" engaged in sexual relations "without the use of force" with a minor aged 13 or 14 sometime between April 1 and Sept. 18 in 1985.
"Last week, the Commonwealth of Virginia indicted and detained Mr. Scott Asalone for criminal sexual abuse of a minor that occurred in the 1980s while he was a Catholic priest assigned to Saint Francis de Sales Church in Purcellville, Va.," Grosso said in his own statement. "The minor he assaulted was me."
Added Grosso: "This occurred during a very difficult time of my life. Since then, I have been working through the negative impact of this abuse on my life. With the loving support of my wife Serra and my family, I am proud of the progress I have made."
Grosso says in his statement that after he underwent "intensive therapy" in the 1990s he thought the incident was behind him. But he says authorities in Virginia recently obtained an internal file on his case from the Catholic Diocese of Arlington and contacted him about the new investigation.
"My conclusion not to seek another term as a Councilmember was heavily influenced by this new case," he says in his statement. "State authorities asked me to provide testimony to the grand jury in Fairfax, and I did so, only to prevent Mr. Asalone from ever hurting another child."
Herring's statement says his office arranged for New Jersey authorities to arrest Asalone and hold him while steps are taken to extradite him to Virginia where he will stand trial in Loudoun County Circuit Court.
"I am making this statement because I understand the tremendous burden that victims of sexual assault and abuse carry throughout their lives," Grosso said in his statement. "As I did many years ago, we all must find the courage to come forward, tell our stories, and seek justice and accountability from the perpetrator, as well as the churches and other institutions that have hidden or excused their behavior," he said.
Attempts by the Blade to reach Asalone or an attorney who may be representing him for comment have been unsuccessful.