'Feel Good' on Netflix, Freeform's 'Motherland: Fort Salem' are quirky, engaging
Budding lesbian romance and witchy reimagining make for compelling new streaming fodder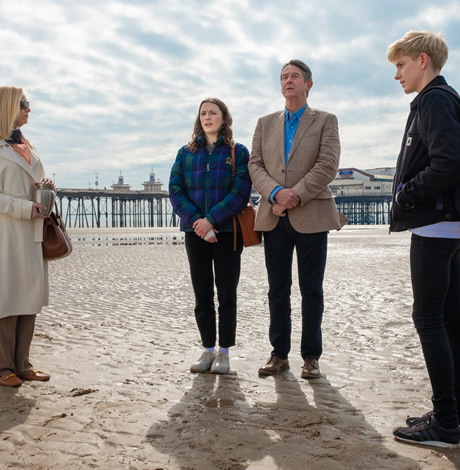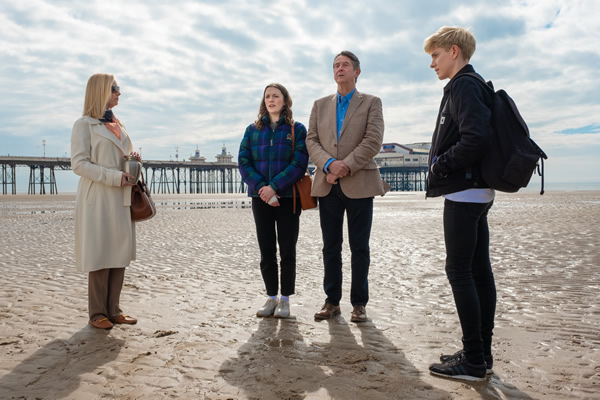 While you're sheltering in place or just trying to observe the proper social distancing, streaming TV is an excellent way to keep yourself occupied and connected.
Luckily, two great new series with strong LGBT content are premiering this week.
You can start by binge-watching the excellent "Feel Good" on Netflix. The semi-autobiographical six-episode series is loosely based on the adventures of creator and star Mae Martin, an award-winning actress and comedian. She plays Mae, a Canadian comic living in England who's trying to stop her world from spinning out of control — again. She's a rising talent on the stand-up comedy circuit and a recovering addict trying to navigate her fraught relationship with her parents and issues of gender and sexual identity.
She's also a recently single hopeless romantic whose passion gets reignited when she meets George, a teacher and a classic English beauty. The two are instantly smitten with each other, but there are, of course, a few challenges. As Mae wryly observes, it's like Mary Poppins making out with Bart Simpson, or an English rose matched with a corn cob (Mae is tall and thin with an unruly shock of blond hair).
George also confesses that she has never been involved with a woman before and has trouble telling her friends she's dating Mae.
The series is fresh and funny, exploring these issues with a deft touch that nicely balances humor and heartbreak. Ally Pankiw ("Shrill" and "Schitt's Creek") directs all six episodes with a confident, steady hand. The series starts at a breakneck speed, capturing the manic energy of Mae's mind and moods, then slows down to let the audience enjoy the ride to the fullest.
The cast is outstanding. Martin is passionate and endearing, diving into the highs and lows of Mae's turbulent life, embracing both Mae's appealing vulnerabilities and her annoying quirks. She's a great comedian and a gifted actor.
Martin is well-matched by the superb Charlotte Ritchie as George. The two share a powerful chemistry. The sex scenes sizzle but there is an appealing warmth and naturalness to all of their interactions. Ritchie makes George's reluctance to tell her friends about Mae a fascinating high-wire act, understandable yet infuriating.
Lisa Kudrow and Adrian Lukis are terrific as Mae's parents Linda and Malcolm. Their relationship with each other and with Mae is thoroughly credible and funny. It's easy to see where Mae's struggles and strengths come from. The rest of the supporting cast is equally strong and enjoyably inclusive, especially Phil Burgers as George's daffy roommate, Ramon Tikaram as the long-suffering leader of Mae's recovery group and Sophie Thompson as Mae's reluctant sponsor.
Meanwhile, Freeform has started dropping weekly episodes of the intriguing new series "Motherland: Fort Salem." In this fascinating alternative American history, the Salem Witch Trials have been replaced by the Salem Accord. The witches have reached a truce with the Massachusetts Bay Colony (and later the United States) and have agreed to form an elite fighting squad to defend the country.
In present-day America, the witches are defending America against The Spree, a deadly terrorist force. Three young witches, all descended from ancient bloodlines, are called into basic training at Fort Salem under the watchful eyes of General Adler (the stern Lyne Renee) and Anacostia, a tough but funny drill sergeant (Demetria McKinney).
The ambitious Abigail Merriweather (Ashley Nicole Williams) is part of an elite military family; Tally Craven (Jessica Sutton) has enlisted over the passionate objections of her pacifist mother; and Raelle Collar (Taylor Hickson) is still grieving the recent death of her mother on the front lines.
The tense relationship between the three recruits is tested even further when Raelle becomes romantically involved with the mysterious Scylla (Amalia Holm), a young witch with dark secrets of her own.
In the episodes available for preview, the series gets off to a strong start. The acting is strong with the largely female cast quickly creating distinct and interesting characters. Under the guidance of creator Eliot Laurence ("Claws" and "The Big Gay Sketch Show"), the series creates an exciting new world where traditional gender roles are flipped and where an elite female fighting squad depends on supernatural skills and the power of women's upraised voices as much as on advanced weaponry and physical prowess.
Unfolding weekly over the next 10 weeks, the world of "Motherland: Fort Salem" is well worth a visit.
'The Real Friends of WeHo' proves to be the epicenter of … something
Show is one 'we didn't need'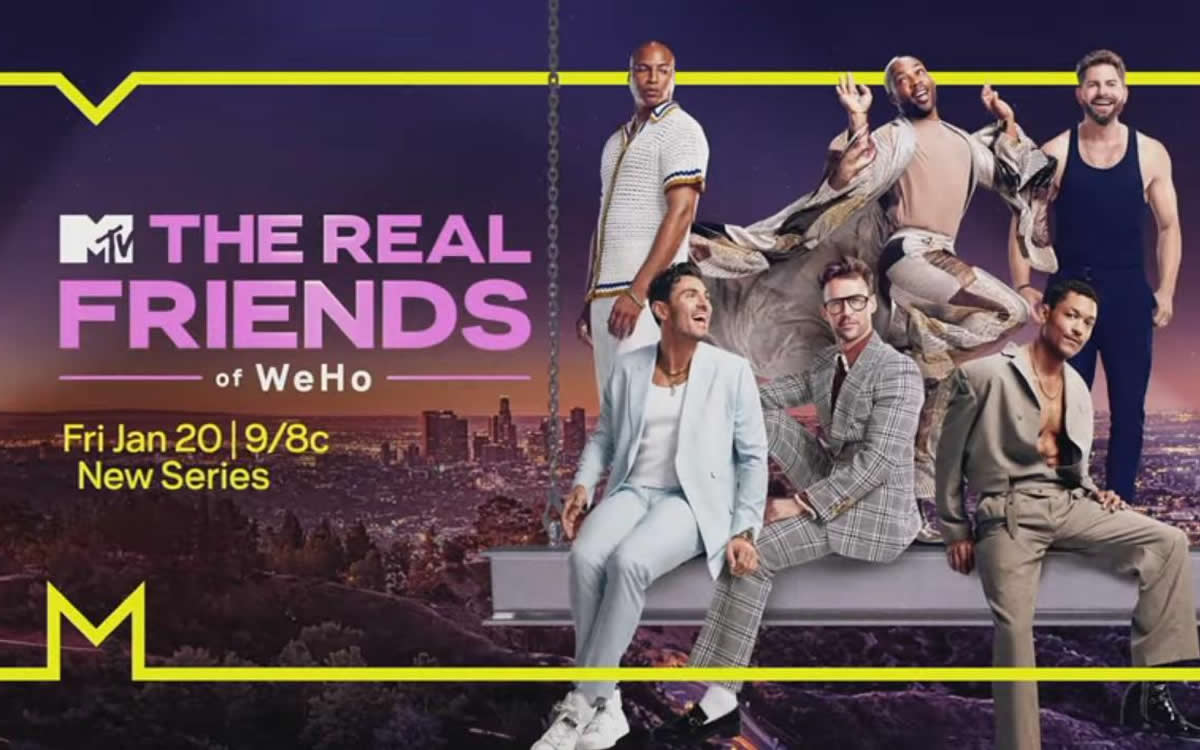 The "groundbreaking" new reality show launched this week, and man, was there drama. Too bad it wasn't on the show itself.
Across the meta-sphere, pearls were clutched, and faces were hand-palmed, and the comments went from bitchy and nasty to bitchier and nastier. The WeHo Times "didn't hate it," and "kind of related" (but, hello, the show is set in … WeHo.)
The Wrap called it a show "we didn't need." The Decider (whose decision is that you "skip" the show) describes the program as "just watching six gays proclaim that they 'aren't here for drama' and 'don't tolerate foolishness,' even though they are now contractually obligated to be present for drama and endure an exhausting level of foolishness. It's a given that none of this is real, but it should at least be entertaining."   
Those were the nice reviews.
The writer of the blogshere LGBTQ Nation claimed that the show turned his "brains into real skull goo" and wrote a meandering non-sensical massacre of a review to prove it. None were quite as vitriolic as the Daily Beast however, that called it a "colossal gay nightmare" and stated that it "stinks as badly as the alley dumpster behind The Abbey after jockstrap night." 
I will have to take his word for that. I saw the show but have no desire to check out said dumpster.
Whether the vitriol is deserved or not, the viewers seem to have stayed away. Or at least, their interest did. The social media accounts for the show have a paltry number of followers so far. Only 3 percent of Google reviewers liked the show. It currently has a .8 out of 5-star rating on IMDB. 
The show is really not that bad. Each of the guys has a reason for being on the show, and if they owned their individual motives rather than trying to be generalist and "representative," the show could be intriguing.
The biggest failure was in how the show rolled out in the first place. The show came on like a wrecking ball and landed right on itself. The opening claim that "West Hollywood is the epicenter of the gay world" was demonstrative of the arrogance that will likely kill it.
There are gay people in LA that would dispute that West Hollywood is the epicenter of the Los Angeles gay world, let alone the rest of the globe. San Francisco, New York and London may also have something to say about being gay centers. So, unless the intention was to piss off everyone not in West Hollywood, the opening line and its prominence in the promo for the show, was a big marketing mistake.
The next failure was rudeness and failure to "read the room" metaphorically. By forcing itself in between "RuPaul's Drag Race" and "Untucked" programs, while stealing time from them, the show runners were completely clueless as to how eventful and anticipated those shows are to their viewers each week. Literally trying to force them to watch "Real Friends" was presumptive that the new show had earned the affection necessary to succeed in that program slot. It clearly had not.
Thus the show seems set up to fail. By promoting that it is thoroughly in love with itself, it has not given the audience a chance to know if we are really even interested in a second date.
I personally am going back for one. The guys on the show are specific to the here-and-now of gay, design, fashion and entertainment West Hollywood life. It would be nice if they seemed conscious at all of the horror of AIDS we lived through there back in the day, or gave a passing interest to the current right-wing attacks on trans kids, but then their prototypes, the "Real Housewives" franchises, don't try to be "The View" either.
Brad Goreski is featured as the name-dropping designer whose first episode confession is that he has been secretly feeding his husband chicken disguised as turkey. It comes off cuter than it sounds. Goreski is the mouthpiece for most of the show's self-aggrandizement and I thought he was more charming when he was on "What Happens Live," and was more … real.
Todrick Hall is the cast member supposedly of great controversy, and takes his chance to explain and be humble around it. If he was selling, I bought it. I was also mystified — his supposed "scandals" are nowhere near Erika Jayne or Jen Shah levels, but with all the attacks, you would think they were.
Up and coming actor Curtis Hamilton is intriguing, as he is using his participation in the show to come out as gay publicly. We will see how the show handles that, and how his life plays out, but if things do not go well, it is the time in one's life where one needs friends.
Dorión Renaud is also an intriguing cast member. He is the CEO/founder of Buttah Skin. As an accomplished black gay man fighting against others with more privilege, he could be absolutely fascinating. So far, he is not. He has an emotional armor and seems on guard with a tone of toxic masculinity. He does have a moment where he admits to being painfully socially awkward.
It is at this moment, that rather than showing some compassion, social media influencer Joey Zauzig throws him out of the party for being "negative." Joey's own story on the show needs some depth-infusion. He claims to have "a million followers" across various social media platforms while showing his Instagram page of 200-something thousand. For an "influencer," that is not a lot.
The first episode features Joey's engagement to his beautiful boyfriend. It is a story of how they fell in love looking at each other's pictures and are now destined to be together for life. While that all could be true, the show did not take the audience along for the ride, so it all seems manufactured and artificial. There is no heartwarming emotional moment, at least, not for us.
Jaymes Vaughan, the final cast member, actually brings moments of romance tingles in scenes with his husband Jonathan Bennett. Their brief banter and impromptu kiss came off as authentic and real and charming. There is transparency that the producers actually wanted Jonathan for the show. He refused them, so they went with Jaymes. That disclosure was a bit embarrassing, and while getting more feelings for Jaymes because of it, it made you want to reject the show even more.
In the show "Sex and the City," New York City felt like another character in the show. WeHo does not feel present in this show by contrast. Unlike other similarly structured reality shows, the show's production itself DOES seem like another character presence and is discussed on camera regularly. At this point, it is unclear if that breakdown of reality TV protocol is refreshing or irritating.
Goreski laid claim to being the epicenter of the gay world. In an interview Zauzig predicted "some people are not going to like us and some people are going to love us."
So far, the lovers have not shown up, and the only epicenter to be seen is one of, potentially unfair, unprecedented disdain.
****************************************************************************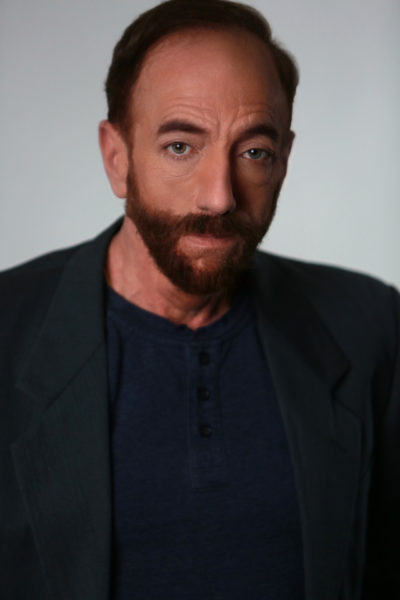 Rob Watson is the host of the popular Hollywood-based radio/podcast show RATED LGBT RADIO.
He is an established LGBTQ columnist and blogger having written for many top online publications including Parents Magazine, the Huffington Post, LGBTQ Nation, Gay Star News, the New Civil Rights Movement, and more.
He served as Executive Editor for The Good Man Project, has appeared on MSNBC and been quoted in Business Week and Forbes Magazine.
He is CEO of Watson Writes, a marketing communications agency, and can be reached at [email protected] .
Golden Globe nods reflect more queer inclusion, but is it enough?
Awards season is in full swing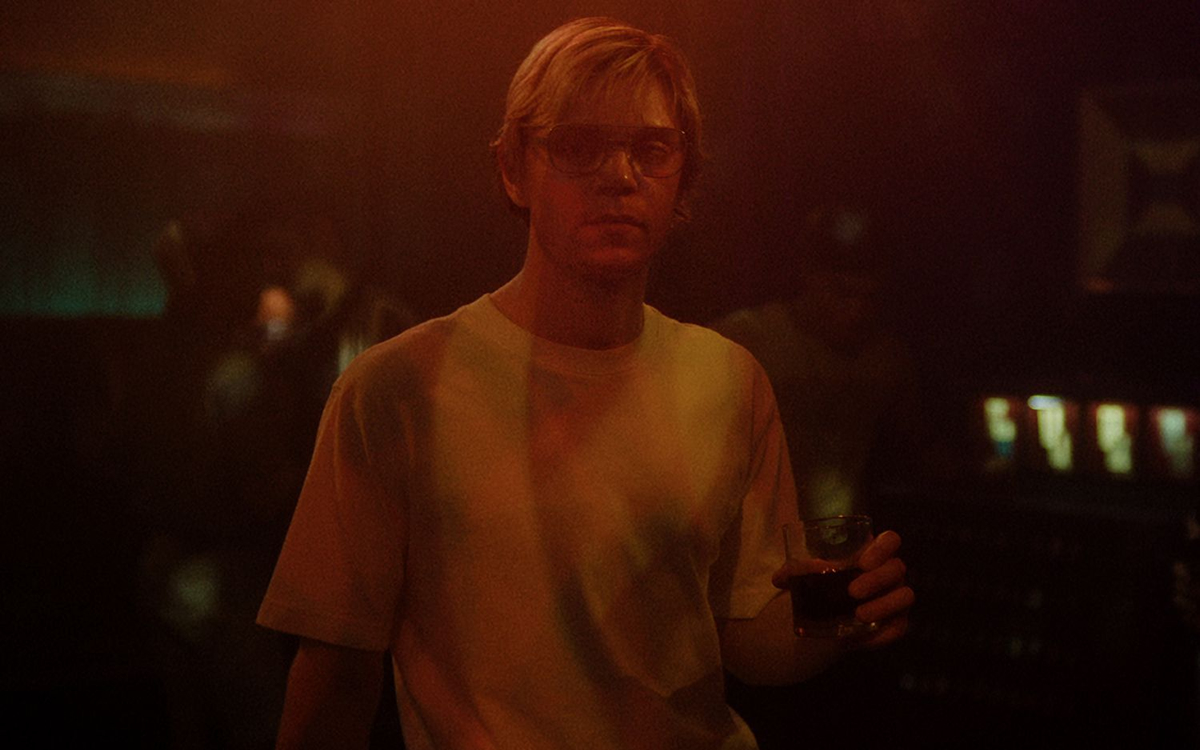 Ready or not, Hollywood's annual awards season has arrived.
The Hollywood Foreign Press Association – better known as the institution behind the annual Golden Globe Awards and undoubtedly eager to kick off their comeback after scandal, censure, and boycott sidelined them from the limelight last year – started the week with a pre-dawn Monday announcement the nominees for the 80th annual awards presentation, honoring the best in film and television for 2022.
For those who weren't paying attention or simply don't recall, the HFPA fell into disfavor within the industry after a bombshell 2021 LA Times investigation revealed a lack of diversity within its voting body and strongly suggesting numerous improprieties around its nomination process and financial practices. A majority of Hollywood heavy-hitters opted to boycott the Golden Globes – three-time winner Tom Cruise, for instance, returned his trophies in protest – and NBC, the network that had long been home to the annual presentation, canceled the telecast. The 2022 awards (for content released in 2021) proceeded, but they were announced via a comparative non-ceremony on Twitter.
Now, however, after implementing a self-imposed list of guidelines (including restructuring its voting body with a 50% increase in membership and a deliberate focus on diversity and BIPOC inclusion, along with reforms to limit and restrict gifts and promotional materials to HFPA members from studios and publicists), the Golden Globes have been restored to favor, and are slated to return to NBC for the live broadcast of their awards ceremony on Jan. 10.
Whether or not the organization's reforms will result in any meaningful change remains to be seen. Either way, the Globes — long seen as a precursor to the Oscars — are back in the awards game; and as always, the Blade is here to offer a queer perspective on the films and individuals in the running to take home a trophy.
At first glance, many observers accustomed to the traditional Hollywood erasure of any LGBTQ presence from its content might see the list of 2022 nominees as disappointing; yet while it's true that there are few openly queer people or directly queer films among the honorees, the overall slate reflects a shift in industry inclusivity that makes that conclusion feel much less cut and dried.
For instance, among the nominees for its major film categories are such titles as "Everything Everywhere All at Once," "Tár," "The Whale," "Babylon," and "The Inspection," all of which feature queer characters or storylines, and queer filmmaker Baz Luhrmann earned a nod as Best Director for "Elvis." Likewise, the TV nominations include queer inclusive shows like "Ozark," "Hacks," "Euphoria," "Better Call Saul," "The White Lotus," "Andor," "Severance," and "Only Murders in the Building" – not to mention "Monster: The Jeffrey Dahmer Story," the controversial but acclaimed Ryan Murphy limited series that is arguably the most overtly queer title in the crop.
As for the performers, several of them earned their nods for playing LGBTQ characters. Among those in the film acting categories are frontrunners Cate Blanchett ("Tár") and Brendan Fraser ("The Whale"), both straight actors giving sensitive and widely praised performances, and out queer actor Jeremy Pope ("The Inspection"). "Everything Everywhere" actresses Michele Yeoh and Jamie Lee Curtis, nominated in the Lead and Supporting Actress Comedy categories, respectively, could arguably be added to the list, too, since the film features scenes of an alternative universe in which the two are in a lesbian relationship.
As a relevant side note, Fraser has already vowed to boycott the ceremony, citing his accusation that he was groped by former HFPA president Philip Berk in 2003.
On the TV side, nominees like Zendaya ("Euphoria"), Colin Firth ("The Staircase"), Evan Peters ("Monster: The Jeffrey Dahmer Story") and out bisexual actress Hannah Einbender ("Hacks") snagged nods for playing queer characters, while bi actresses Aubrey Plaza ("The White Lotus") and Niecy Nash ("Monster: The Jeffrey Dahmer Story"), as well as nonbinary talent Emma D'Arcy ("House of the Dragons), scored for their work, as well.
What does all of this say about the state of LGBTQ representation in Hollywood? While it's true that straight performers are still earning accolades for "playing gay" on film, a lingering tradition decried by many observers as being out of step with evolving ideology around queer representation, the fact that they are sharing the spotlight with authentic queer nominees represents an unmistakable step forward. Similarly, though few of the nominated films and shows are predominantly focused on queer subject matter, a significant percentage of them – including Best Picture nominees "Everything Everywhere" and "Tár" – include a strong LGBTQ presence, and many heavily feature LGBTQ characters and plot lines within their larger scope. On top of those points, it should not go unnoticed that queer comedian Jerrod Carmichael has been tapped to host the Golden Globes when they air in January.
In other words, it just might be that we are entering an age when we must adjust our assessment of queer representation in Hollywood to fit an evolving model in which LGBTQ people are so regularly woven into the tapestry of film and television content as to be ubiquitous. It will always matter for openly queer actors to be acknowledged for their work, it will always be important for some percentage of movies and shows to put queer stories front and center, and it will likely always be necessary for us to fight to ensure those requirements are met by an industry that has traditionally treated us as irrelevant – but maybe, just maybe, if the trend suggested by the HFPA's picks continues to hold, it might also be a little less necessary to keep such a tightly watched score card when it comes to being included.
Of course, it's worth noting that the brilliant but hopelessly straight Martin McDonough film "The Banshees of Inershin" leads the Golden Globes tally with seven total nominations, and that among the notable snubs were Netflix's "Heartstopper" and any number of other strong, positive queer-centric titles. So perhaps, after all, it's a little early to ease our pressure on the entertainment establishment; it might be doing better, but it still has a long way to go. Until it gets there, we'll keep looking at awards season as a barometer for Hollywood's evolution into a queer-friendlier place.
In that way, it seems the Golden Globes are still relevant, after all.
Trans trailblazer helps queer the sci-fi genre in 'The Peripheral'
Alexandra Billings on increasing representation in Hollywood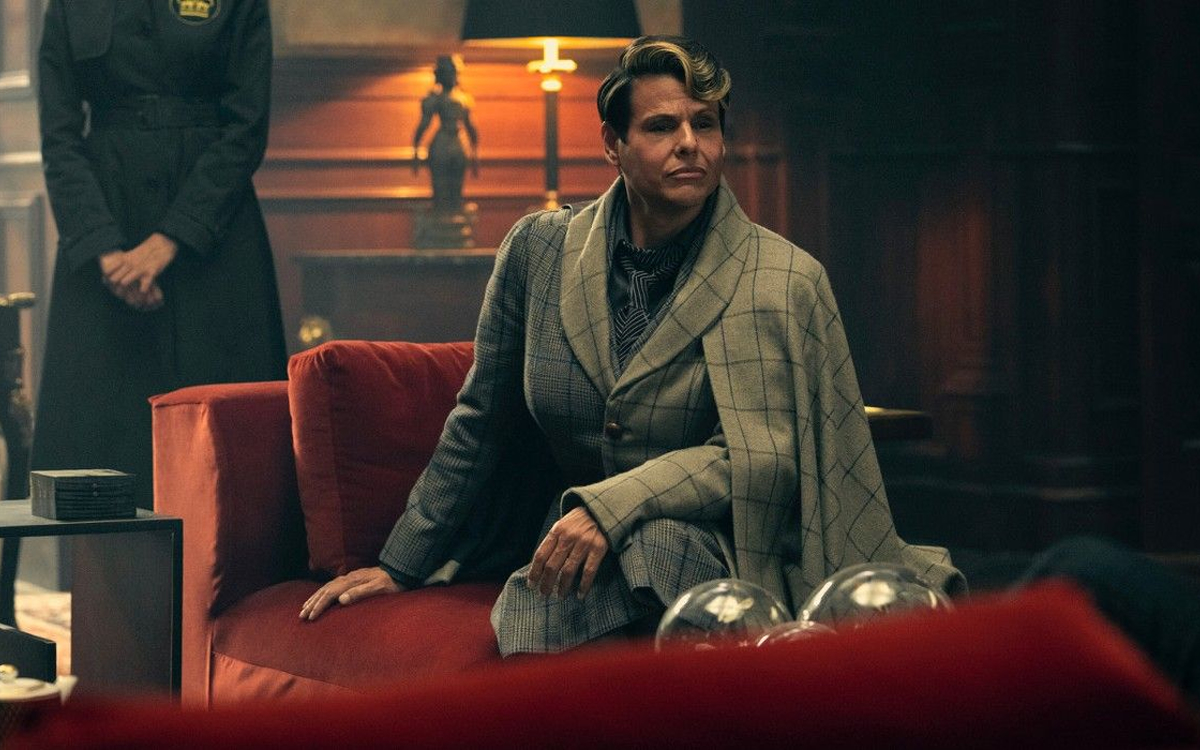 Alexandra Billings has been a pioneering trans performer several times over, but she tells us that her recurring role as Inspector Ainsley Lowbeer in "The Peripheral" – Amazon Prime's series adaptation of William Gibson's 2014 book of the same name – is a more personal first for her.
"I love science fiction! This is really my bag, and I've never done anything like it before!"
Created by Scott B. Smith, who co-executive produced the show alongside "Westworld" creators Jonathan Nolan and Lisa Joy, the show is a mystery-thriller set not just in one future but in two. Beyond the depressingly prescient dystopian one inhabited by protagonist Flynne Fisher (Chloë Grace Moretz) lies another, from which the surviving remnants of humanity employ advanced computer technology to reach back and alter the past. The stakes are high – there's an apocalypse involved — and a complicated, "Black Ops"-style secret war going on between factions struggling for control makes them even higher. Even for someone who doesn't look for these things, the allegorical comparison with our own world is impossible to miss; but then science fiction, done right, has always been a prime genre for making social, cultural, and political commentary – and author Gibson, widely credited with creating the whole "cyber-punk" sub-genre, knows how to do it right.
Billings recently spoke with the Blade about the show, among other things. Our conversation is below:
BLADE: It's refreshing to see you in something like this. We're not used to seeing such strong representation in these kinds of stories.
ALEXANDRA BILLINGS: Usually, if trans characters were in sci-fi in the past, we were plugged in – they were cisgender characters that trans people played and then they turned trans. But Lowbeer is written as a trans woman. That was extraordinary, and it was thrilling to me.
BLADE: She's a very strong presence.
BILLINGS: She's kind of a guide, and she also has great power – not mystical power, or magical, but intellectual. And that's one of the wonderful things about this show that I want to stress – it's very female-centric, very female-heavy. There's gender identity that is addressed, there are women of color that have great power and great strength and intellect. These are smart, witty, competent, capable women. No female depends on any other power except their own to be able to survive in the world of this story, and I think that matters, too.
BLADE: Did you ever imagine you would be playing a part like this in a mainstream Hollywood project?
BILLINGS: Oh no, God, no. When I first came to Hollywood, there were five of us, basically, me and Candis and Laverne and Trace Lisette, and a couple of other people, and that was it. Every time there would be an audition for a trans person – which was usually one of us in the hospital, or going to the hospital, or getting ready to go to the hospital, or something that had to do with the hospital – we would always meet each other. We finally just formed a little brunch club, we were like, 'Let's just get together after the next audition and go out. We might as well have food.'
Back then, there was just no concept of the transgender experience, because trans people were not writing any of these shows. You can't have someone who's never been through a lived experience pretend that they've lived that experience, it doesn't make any sense. Now, with more trans writers, more trans producers and showrunners in Hollywood, things are starting to change. But this was a shock. I was shocked when I heard about this character, and really shocked when I read the script. It really is brilliant.
BLADE: That's just one aspect of the show that feels forward-thinking. Don't you think the whole concept of a future world influencing our present day really strikes a chord with the rise of a younger generation that is primed and ready to take the wheel?
BILLINGS: I think what this show does is that it shines a light. It's a reflection of a human experience that is happening politically, globally, which is the takeover of righteousness, of our idea of what is helpful to the community – and what isn't.
We have a whole shift that is happening in the United States right now, which is a younger generation – the Gen Zs – saying 'I don't like the way a lot of the country talks about female empowerment, I don't like what you've done to take away autonomy for female bodies or choices, I don't like the way you talk about gender. There's a whole bunch of stuff that I don't like, so I want you out." It's why this 'blue wave' happened – because of them. There was this whole conservative movement before the midterms that was supposed to, like, take over, and it just fizzled out and died. I think this is just the tip of the iceberg.
BLADE: Let's all hope you're right. There's such a disheartening backlash in some pockets of our country over queer rights in general. We still even have fight to preserve marriage equality.
BILLINGS: We have this whole group of people out there talking about 'traditional marriage.' That means nothing. I want to tell them, 'Nothing exists inside that container – how far back do you want to go when you say 'traditional', do you still want to be able to vote? Stop being an idiot.'
BLADE: As someone on the battle lines, what would you like to see for the future of trans representation?
BILLINGS: We need to begin to have conversations that are so normalized about the transgender experience that we no longer talk about the transgender experience. We need to have an over-abundance of trans and nonbinary stories, of trans and nonbinary writers, producers, directors, creators, innovators, telling their own stories – so many of them that the cis-white-heteronormative patriarchy finally needs to step aside. That's what needs to happen.
BLADE: That seems like a hard sell to the people still holding onto the reins of power.
BILLINGS: When I say things like that, all of Hollywood takes a huge intake of breath. They think it's impossible. They can't conceive of that to be true because they think, 'What about MY stories? What about me?' As if there was a shortage of those.
Look at Candace Cameron, who quit Hallmark and just came out and said, 'I'm going to honor traditional marriage on my new channel, and those are the stories I'm going to tell.' What she's saying is, 'These two heteronormative cisgender people are the norm, that's what we're going to draw a circle around. Those are the only people that are going to be represented, that's what we're telling every single queer youth on the planet is the thing to be.' That's the message? So everybody else needs to move aside? That doesn't make you a trailblazer, it makes you a coward.
BLADE: There's another "C word" that comes to mind.
BILLINGS: (Laughing) That too.
You can watch "The Peripheral" on Amazon Prime.