March 25, 2020 at 1:35 pm EDT | by Lou Chibbaro Jr.
DC Eagle accused of security camera violation, 'adult entertainment'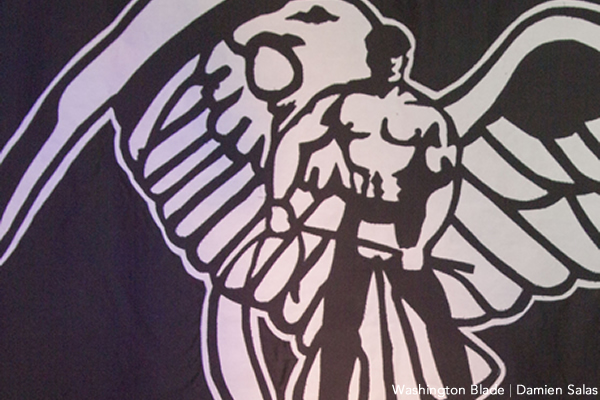 The D.C. Alcoholic Beverage Regulation Administration has charged the DC Eagle gay bar with violating the terms of its liquor license by failing to maintain a working security camera system, offering adult entertainment without approval, and expanding its operations to another floor without permission, according to an ABRA investigative report released on Wednesday.
An agenda released earlier this week for a closed meeting of the D.C. Alcoholic Beverage Control Board scheduled for Wednesday, March 25, says the allegations against the Eagle and at least 21 other bars and liquor serving establishments would be reviewed by the ABC Board during that meeting.
The meeting agenda did not disclose the allegations against the Eagle or the other licensed establishments but said the establishments may have engaged in "criminal or civil misconduct or violations of law or regulations."
ABRA spokesperson Jared Powell on Wednesday released to the Blade a five-page Case Report outlining the Eagle's alleged violations, which appear to be civil violations. The report says an ABRA investigator conducted a "regulatory inspection" at the Eagle on Jan. 31 and discovered that the video surveillance cameras were not working.
The report says an Eagle security plan required under the terms of its licenses calls for a surveillance camera system capable of video recordings that are kept for at least 30 days. The report says the Eagle had 22 security cameras located both inside and outside its premises.
The ABRA Case Report doesn't provide any details about the adult entertainment violation or the expansion to another floor other than to say those actions were taken without approval.
Eagle manager Miguel Ayala said the Eagle's attorney, Risa Hirao, would be the person to comment on any action by the ABC Board and ABRA against the Eagle. Hirao couldn't immediately be reached.
Like all other D.C. bars and nightclubs, including all of D.C.'s gay bars, the Eagle has been closed since last week due to an emergency order issued by Mayor Muriel Bowser related to the coronavirus outbreak.