March 25, 2020 at 12:59 pm EDT | by Lou Chibbaro Jr.
Ward 7 gay candidate hit with petition signature challenge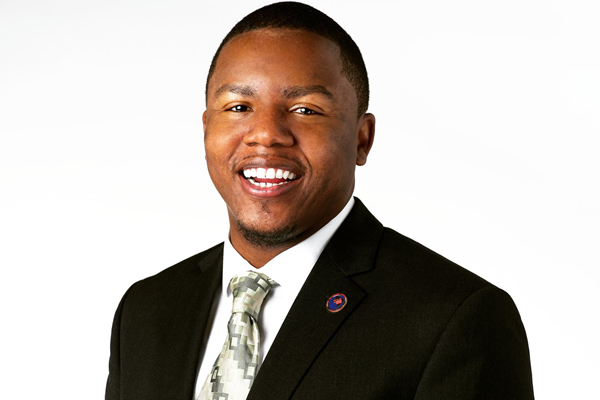 Gay Ward 7 D.C. Council candidate Anthony Lorenzo Green is one of four candidates running for the seat whose petition signatures to qualify them for the ballot are being challenged by a supporter of a rival candidate before the D.C. Board of Elections.
A total of five candidates are running against incumbent D.C. Council member and former D.C. mayor Vincent Gray in the June 2 Democratic primary. Board of Elections records show that local attorney Martinis Jackson filed the petition signature challenge against Green and candidates James Leroy Jennings, Rebecca Morris, and Kelvin Brown.
The two candidates who were not challenged by Jackson are Gray and attorney Veda Rasheed. Records from the D.C. Office of Campaign Finance show that Jackson made a $50 contribution to Rasheed's campaign exploratory committee in July 2019, leading Ward 7 political observers to conclude that Jackson filed the challenges on Rasheed's behalf. Jackson and Green couldn't immediately be reached for comment.
Gray, a longtime strong supporter of the LGBTQ community in his role as both mayor and Council member, is considered the favorite to win the primary and the general election in November.
LGBTQ activists have said Green, a Ward 7 Advisory Neighborhood Commissioner and an outspoken supporter of LGBTQ rights, is facing the dilemma of running against a popular incumbent who is expected to receive the backing of many LGBTQ voters in Ward 7 because of his pro-LGBTQ record.
The Blade couldn't immediately obtain information from the Board of Elections to determine the strength of Jackson's challenge to the petition signatures for Green and the other three candidates. If all four were to be knocked off the ballot for failing to obtain a sufficient number of valid signatures, Rasheed would clearly benefit because she would be the only remaining challenger to Gray without the opposition vote being split among five different candidates.
Records from the city's Office of Campaign Finance show that Gray is far ahead of the others in money raised for his campaign. As of March 10, he had raised $137,059 under the traditional campaign finance system rather than the newly implemented public finance system.
The records show Green was in second place under the public financing system. As of March 10, he raised $11,785 in required small contributions qualifying him for $45,065 in public funding, giving him a total of $56,850 for his campaign so far.
Rasheed, who like Gray chose not to participate in the public funding program, had raised a total of $29,324 as of March 10, her report shows.
Kelvin Brown, who is participating in the public financing program, raised $10,258 and loaned his campaign $2,000, giving him a total raised of $12,214 as of March 10, his report shows. The report shows he had not received any public funding at the time his report was filed.
Rebecca Morris's report shows she had raised just $380 for her campaign as of March 10 and the remaining candidate, James Leroy Jennings, had not raised any money as of March 10.