March 27, 2020 at 12:14 pm EDT | by Terri Schlichenmeyer
Boredom-busting book suggestions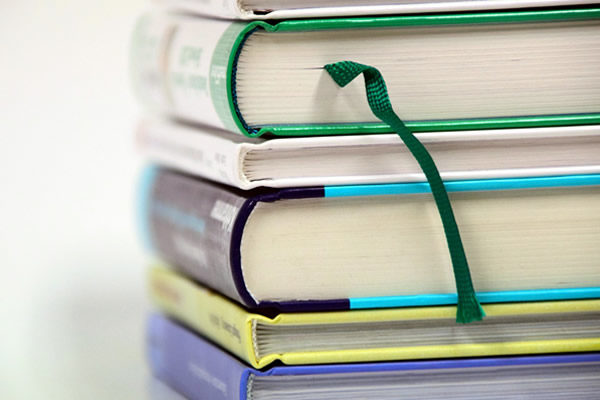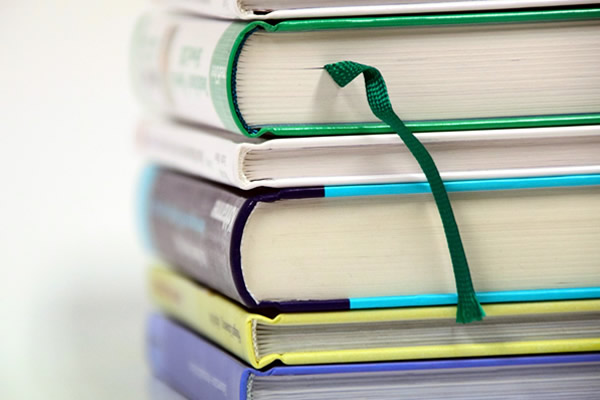 Hunker down.
That's what you'll be doing for the immediate future: trying to stay well or get well or just waiting. You've had enough TV and the pantry's as clean as it'll ever get, so maybe it's time to find something to read. Here are some suggestions:
Fiction
If you're a fan of unusual thrillers, look for "Please See Us" by Caitlin Mullen. It's the story of two dead women who have not yet been found in their marshy grave. But they know what's going on, and they know they won't be alone for long. Oh, and they know who killed them. Also, thriller fans, get "Journey of the Pharaohs" by the late Clive Cussler and Graham Brown. If you've ever read a Cussler book, you know what you're in for.
"The Love Story of Missy Charmichael" by Beth Morrey is a sweetheart of a book. It's about a 79-year-old woman who's largely alone; her children are scattered or estranged and she's old enough to believe that reflection on her past is all she has left. And then she meets a dog. 
The fan of historical fiction will love having "Westering Women" by Sandra Dallas on the sofa. It's the story of a young seamstress and her small daughter, both of whom travel with a caravan of other women to answer the call for "eligible women" out west in the 1800s. Adventure, love, action, can you resist?
Non-fiction
Music fans will love hunkering down with "The Beatles from A to Zed" by Peter Asher. It's an easy-breezy book on the Fab Four, but indirectly, which means you'll get some little-discussed, little-known tales that fans will need to know. Here's another book that's perfect for the music fan: "She Can Really Lay It Down" by Rachel Frankel, a book about music's female rebels and rockers. Or look for "1973: Rock at the Crossroads" by Andrew Grant Jackson, a book that's part history, part music history and all perfect nostalgia.
For the reader who loves a good true-medicine tale, try "The Open Heart Club" by Gabriel Brownstein. Written by a man whose life was saved by cardiac surgery when he was just a small child, this book looks at heart surgery in the distant past and what's being done to cure the heart now. Another book to look for, whether you're thinking it's time to quit smoking, you're fascinated about why anyone would start or you're just plain in need of something different is "The Cigarette: A Political History" by Sarah Milov.
For parents or parents-to-be, how about something different: "Designing Babies" by Robert L. Klitzman, M.D. is a guidebook of sorts, filled with choices that potential noms and dads can make when taking that big step toward parenthood. But it's also a book about how tomorrow's generations are being affected by technology today. Also, try "9 Months In, 9 Months Out" by Vanessa Lobue, a scientific look at pregnancy and being a parent, written by a scientist.
The reader who hates the fact that church has to be missed will enjoy having "The Knights of Columbus: An Illustrated History" by Andrew T. Walther and Maureen H. Walther around. It's a large, beautiful retrospective on the "K of C," its contributions, and many of the leaders who influenced the Knights through the decades.
Hang on to hope that this will be over soon, but reading "Nomad: Designing a Home for Escape and Adventure" by Emma Reddington. This heavy, beautiful book is filled with ideas for the person who wants to convert a bus, van, or boat into a permanent living space that's movable. You can dream, can't you? While you're reading that one, keep "Making a Life" by Melanie Falick nearby; it's a book on crafting, art and subsisting on that which you create.
Depending on the view from your bed or sofa, "On Flowers" by Amy Merrick might be something to lift your spirits. It's filled with photos and its words reflect an appreciation for all things colorful. The book to read after that: "White Feathers: The Nesting Lives of Tree Swallows" by Bernd Heinrich, and learn about your feathered friends. 
Another book to find, one that's perfect for environmentalists, is "Cat Tale: The Wild, Weird Battle to Save the Florida Panther" by Craig Pittman. Filled with humor, action, and a pretty kitty, it's great for animal lovers, too. And this: "Running with Sherman" by Christopher McDougall is a story of a donkey and you know you want it.
If you're thinking that now's the time to consider a good break and a new business, "Discipline Strategy" by Timothy L. Coomer, is a worthwhile read and a good place to start. It's about decision-making, goal-setting, and doing the best work you can offer to your customers.
Sports fans, there's no doubt that you're feeling bereft without your favorite team on TV, so why not pick up a sports book instead? One like "Games of Deception" by Andrew Maraniss. It's the tale of Nazi Germany, World War, and the United States' first Olympic basketball team. Another book for the sports fan is "The Eighth Wonder of the World: The True Story of André the Giant:" by Bertrand Hėbert and Pat LaPrade. It's a tale of wrestling and the real man who made it fun to watch.
If this quarantine is compounded by loss, look for "Finding Meaning: The Sixth Stage of Grief" by David Kessler. It's a book for healing that takes things just one step beyond old, conventional grieving.
If you're already tired of the same old meals, look for "Meals, Music, and Muses: Recipes from My African American Kitchen" by Alexander Smalls. There's really only one thing you can say about it: yum.