March 31, 2020 at 10:05 am EDT | by Michael K. Lavers
Coronavirus pandemic has been 'horrible' for Italy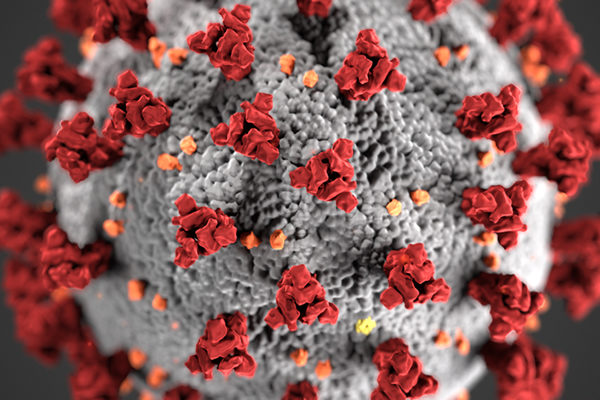 A staff member of an LGBTQ newspaper in Italy says the coronavirus has been "horrible" for his country.
"It was just unexpected for us," Giuseppe, an account executive of Gay.it, told the Washington Blade on March 26 during a Skype interview from his home in Fiuggi, a town in central Italy's Lazio region. "In a single day it was beautiful, hugs and kisses and we met together. And then the day after they just closed everything."
"A lot of people have passed away," he added. "It's just very horrible for us."
The latest statistics from Johns Hopkins University of Medicine indicate there are 101,739 confirmed coronavirus cases in Italy, and 11,591 people have died. A nationwide lockdown took effect on March 9 in an attempt to curb the disease's spread.
"There's a lot of dead people," Giuseppe told the Blade. "It's lockdown at every single place in Italy."
Giuseppe said the coronavirus has also devastated the country's tourism industry.
The pandemic prompted the cancellation of the annual Venice Carnival in February. Axel Hotels, which caters to LGBTQ travelers, has closed is Venice hotel through April 30.
"We live for tourism," Giuseppe told the Blade.
Gay Friendly Italy, a guide for LGBTQ travelers, has launched the "Italy Loves Italy" campaign that features a gay couple and a slogan that proclaims "everything's gonna be okay!" Giuseppe told the Blade the campaign is designed to encourage LGBTQ Italians during the pandemic to "stay together, love together and everything is going to be alright."
"It's a positive message for Italy," he said. "The world loves Italy so much and that's the reason why the world stays with us, supports us so much."
"We are positive and optimistic people," added Giuseppe, who is originally from Naples.
The coronavirus prompted the International LGBTQ+ Travel Association to postpone its annual convention that was to have taken place in Milan in early May. Prides in the cities of Parma and Vicenza and in the Umbria region have also been cancelled because of the pandemic.
Milan Pride is scheduled to take place from June 19-27. Milan Pride Coordinator Tiziana Fisichella told the Blade last week during a WhatsApp interview a final decision on whether to hold the event has not been made.
Giuseppe told the Blade the coronavirus could be an opportunity for Italy "to change the concept of Pride" in a way that focuses more on businesses targeting LGBTQ Italians as a way to improve the country's economy and promote human rights. Giuseppe also said he hopes there will be a "big party for all of us" once the pandemic ends.
"It will be so much fun for all of us," he said. "We will just drink and kiss the guys."