April 2, 2020 at 4:50 pm EDT | by Peter Yacobellis
In praise of Cuomo's leadership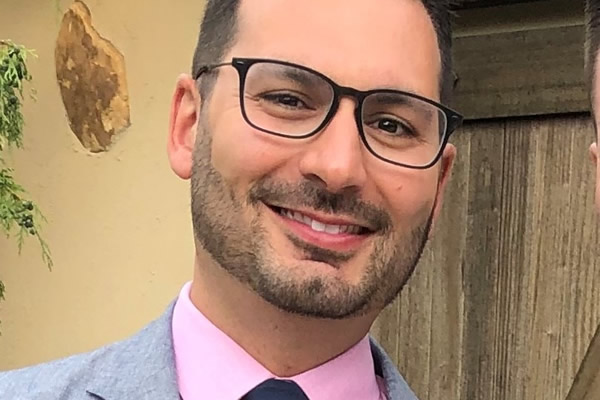 As the global health crisis being caused by Covid-19 and the coronavirus escalates in our communities, so too does the level of fear and distress among our families and neighbors. While the crisis has prompted an unprecedented response by governments around the world, it has also presented unprecedented challenges for our leaders. In times of crises like these, we turn to our government for answers, for protection and for solutions, but most importantly, we turn to them for assurance.
We are reminded of the crucial role that government serves. Unfortunately, these times of crises also serve to expose the fractures and weaknesses within our leadership, the catastrophic consequences of their failures, and the separate and stand-alone crisis of widespread fear, uncertainty and panic that results when we do not trust our leadership. When a response that seems extreme on day one is inadequate on day three, when the spread of misinformation is being fueled by fear and political agendas, it is crucial that we have confidence in the competency, preparedness and transparency of our government. When we find ourselves dependent upon a government we do not trust, our sense of uncertainty and vulnerability intensifies. If we do not trust or disregard the government's leadership in a crisis, we may act in a way that exacerbates the situation. We are seeing this in our individual responses to the coronavirus, and in addition to impeding our ability to contain the virus, it is threatening to turn neighbor against neighbor.
For many years, I had the privilege and opportunity to work for New York Gov. Andrew Cuomo as the director of his New York City office, so it does not surprise me to see him emerge as a true leader in this crisis. He has spoken frankly and honestly about the severity of the threat so that we can understand the urgency of protecting ourselves, while his transparency, command of facts and detailed reports about the virus and his government's response has provided, in as much as it is possible right now, the assurance necessary to contain panic. He has validated the legitimacy of our fears with facts but has been equally authoritative in using facts to quell disinformation. This balance has inspired confidence. He is also coordinating with neighboring states, such as New Jersey, where Gov. Phil Murphy is also providing exemplary leadership.
This was also Gov. Cuomo's approach following the devastation of Superstorm Sandy. After the storm surge wiped out the facility being used as New York's command center, Gov. Cuomo directed me to turn his administration's New York City headquarters into the joint federal, state and city storm response command center. We worked with the National Guard, various state commissioners, key administration officials and the Bloomberg administration to run this operation. Paramount among all the functions was communication with the public.
My experience working with Andrew Cuomo taught me the importance of leadership and public service. Observing his exemplary leadership during this unprecedented crisis has been humbling and comforting and has stood in stark contrast to the frightening and confounding lack of leadership we are seeing from the White House.
While it is not usually the purview of a local government to deal with a global pandemic, this crisis is requiring leadership at all levels of government. It is teaching all of us how urgently our communities need competent, transparent, responsive and trustworthy leadership, and a government we can trust to be prepared and to take responsibility for the present, future, long-term and emergency challenges we face.
Peter Yacobellis is the former director of New York Gov. Andrew Cuomo's New York City office. He lives in Montclair, N.J., where he is a councilman-at-large candidate.