April 3, 2020 at 3:33 pm EDT | by Kathi Wolfe
Queer artists will help us survive COVID-19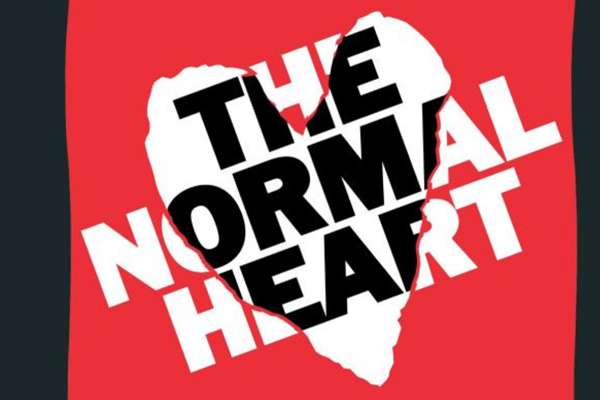 Recently, I've been transfixed by Larry Kramer's gut-wrenching play "The Normal Heart."
Why am I so obsessed with Kramer's work now? Because art is as vital as air in this time of the COVID-19 plague. Poems, plays, movies, novels and paintings can't cure a disease. But they can comfort, entertain and prod us to work for justice.
The LGBTQ community has lived with AIDS since the beginning of the epidemic in the 1980s. So, a plague's nothing new to us. AIDS and the coronavirus aren't the same thing, and the world's different from what it was decades ago. Yet, I'm betting, the art created out of living with the plague of AIDS – from Keith Haring's whimsical barking dogs to Paul Monette's elegiac poetry to Terrence McNally's play "Love! Valour! Compassion!" to Tony Kushner's "Angels in America" – will inspire artists and writers in our COVID-19 era.
"Show me a plague and I'll show you the world!" gay playwright, novelist and AIDS activist Larry Kramer wrote in volume one of his epic novel "The American People." (The novel's second volume was released in January.)
Kramer isn't being hyperbolic here. "The Normal Heart" is an outcry against and a window into life during the plague of AIDS. Here's what it was like then: People who died of AIDS were buried in trash bags: funeral homes wouldn't touch their bodies. You lost so many friends that you'd become too numb to mourn. President Reagan wouldn't mention the word AIDS for years and the government wouldn't tell the truth about the disease.
It got personal. My friend David, a 20-something Alabama native, actor and singer, lived with his partner John in Manhattan. Gravely ill with AIDS, he longed for his mother to see him. She wouldn't because he was queer.
When Kramer's play "The Normal Heart" premiered in 1985, it was a "lifeline — a voice — for people with AIDS and their allies, I previously wrote in the Blade. Its title comes from a poem W.H. Auden wrote called "September 1, 1939″: "What mad Nijinsky wrote/About Diaghilev/Is true of the normal heart/…We must love one another or die."
COVID-19 and AIDS are different plagues. Yet, yesterday, reading "The Normal Heart" again," I felt moved and stirred to action. Facing a disease with no cure, shortages of hospital beds and ventilators, an economy in tatters and a president who lies repeatedly, we must speak out and love one another or die. Literally, emotionally and spiritually.
Kramer is writing "An Army of Lovers Must Not Die," about living in the COVID-19 era, The New York Times reported.
Art is the only language that makes sense at this moment, writer and performer Matthew Cleaver told me over the phone. Cleaver, who is queer, has performed a solo show called "Gay Blues." The show is based on Paul Monette's "Love Alone: 18 Elegies for Rog."
Monette, a novelist, memoirist and poet, died from AIDS in 1995. His art – from his memoirs "Borrowed Time" to his astounding poetry – moved and challenged his readers (hetero and queer). In "Elegies," he wrote with devastating beauty about his lover Rog's life with and death from AIDS.
Life during a plague can be buried under statistics and politics. Monette's poetry makes the ravages and mourning of living with AIDS up close and personal. "I nuzzle your brush every morning because/you're in there just like the dog the night/we unpacked the hospital bag and he skipped/ and whimpered when Dad put on the red/sweater…," he writes in the poem "No Goodbyes."
We need the information that news provides about COVID-19, Cleaver said. "But, this time is so surreal! We need art – its surreal language – to take it in."
Living in the COVID-19 age will be hard. But queer artists from poets to musicians will help us get through it.
Kathi Wolfe, a writer and a poet, is a regular contributor to the Blade.