More books for your COVID downtime
From history to LGBTQ studies, something for all tastes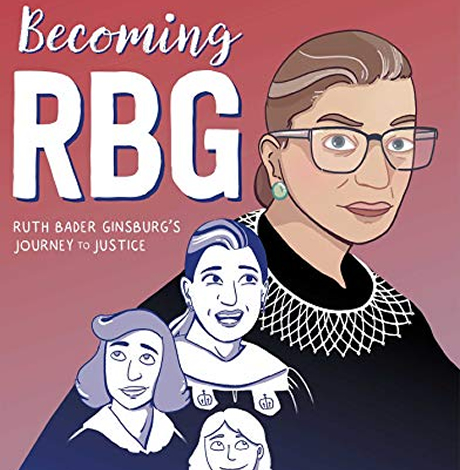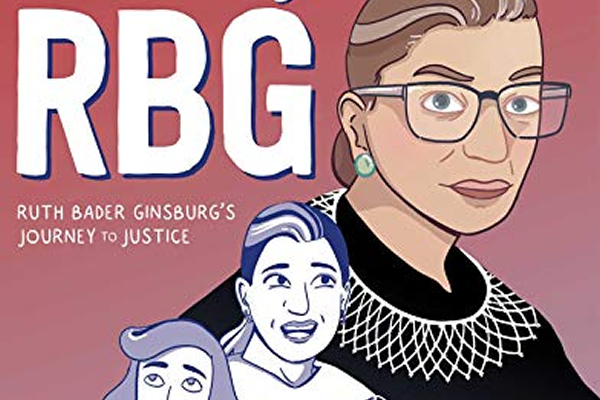 This is part three of a three-part series spotlighting some of the best books to read while passing time during the COVID-19 quarantine.
HISTORY
If you're looking for something empowering while you're stuck at home, try "Mighty Justice: My Life in Civil Rights" by Dovey Johnson Roundtree and Katie McCabe. During the Civil Rights Movement, Roundtree was an attorney who not only helped her clients but also took on a racist system in North Carolina and nationally. Another book to find is "Race Against Time" by Jerry Mitchell. As a reporter, Mitchell opened Civil-Rights-era crimes, and this is his story.
You might not find "The Rise and Fall of Charles Lindbergh" by Candace Fleming in the adult biography section of your library or bookstore. You may find it in the Young Adult section, but that doesn't mean this book is just for teens. Adults will thrill to the story of Lindburgh, his feats and accomplishments, his life and tragedy, and the beliefs he held that tarnish his legacy today.
Civil War buffs will want "Not Even Past: The Stories We Keep Telling About the Civil War" by Cody Marrs close by. Here, Marrs takes a look at that which has been written and told for generations, and why those tales still matter. Also look for "Hymns of the Republic: The Story of the Final Year of the American Civil War" by S.C. Gwynne. The title is appealing, all on its own.
World War II buffs will thoroughly enjoy reading "Inge's War" by Svenja O'Donnell. It's the story of a story that O'Donnell learned as an adult, when she reached out to her grandmother and discovered family secrets, triumphs, and villainy.
Speed demons in need of a little zoom will want to find "Faster" by Neal Bascomb, a book about a race car driver who was the victim of racism; an automaker who was the victim of financial mayhem, and an heiress who dreamed of her youth. Add in a bit of history, Nazi Germany, and a fast-paced story and really, how can you resist?
If you love reading slice-of-life historical tales, then look for "The Jamestown Brides: The Story of England's 'Maids for Virginia'" by Jennifer Potter. It's the true story of the women who left their homes in Great Britain in 1620 to join settlers in Jamestown, Virginia, the hardships they endured, and what it was like to live in America at the country's very infancy.
LGBTQ STUDIES
OK, so you're up for something unique now, and you can't go wrong with "Uncomfortable Labels" by Laura Kate Dale. What makes it different is that Dale is a gay trans woman who is also autistic and this book is about her self-discovery and her life.
Here's a book for parents, and for transgender readers: "What We Will Become" by Mimi Lemay, a story of a little girl who knew she was a boy, and his mother, an ultra-Orthodox Jew who loved her child enough to give up her old life.
Maybe when this is all over, a bit of poetry is what you'll need, and "Daddy" by Michael Montlack will be what to look for at the end of this virus' run. Some of the poems are musings, some are heartfelt, others read a bit like individual paragraphs, all are compelling. You'll find "Daddy" available in later April.
CHILDREN'S BOOKS
Books are great antidotes to being cooped up for weeks, and "Johnny's Pheasant" by Cheryl Minnema, illustrated by Julie Flett is a good one to have. It's the story of an injured bird, a grandma's love, and a boy with dreams. Another goodie for little readers is "Bedtime for Sweet Creatures" by Nikki Grimes, pictures by Elizabeth Zunon. It's a tale of goodnight, and it's perfect for little sleepyheads.
For the middle-grader who worries about the earth, "Bugs in Danger" by Mark Kurlansky, illustrated by Jia Liu is a great find. This book looks at climate change, environmental issues, why the bug population has declined over the past few years, and what we can do to stop it. Another book to find is "Wildlife Adventure" by Coyote Peterson. It's a book with facts and activities and it might make the time go a little faster.
Little biography lovers will be happy to sit home with Work It, Girl bios, like "Become a Leader Like Michelle Obama" or "Blast Off Into Space Like Mae Jemison," both by Caroline Moss, illustrated by Sinem Erkas. These books offer a great story, plus learning, plus an update on the lives featured. For the 9-to-13-year-old, a bio couldn't be better.
The child who loves to people-watch will enjoy reading "Hmong in Wisconsin" by Mai Zong Vue, even when there aren't a lot of people around. This is a story of immigration, bravery, war, and learning in two different cultures.
The young adult with a growing interest in politics will enjoy "Becoming RBG: Ruth Bader Ginsburg's Journey to Justice" by Debbie Levy, illustrated by Whitney Gardner. It's a graphic-novel-style biography on Justice Ginsburg, from her earliest years to her current battles.
A lottery ticket and all that comes with sudden wealth are at the root of "Jackpot" by Nic Stone. When Rico Danger finds a winning ticket and shares with "Zan" Macklin, it seems like every problem either friend has ever had might be over – but money changes things, especially relationships. Another book to look for: the coming-of-age "If Anyone Asks, Say I Died from the Heartbreaking Blues" by Philip Cioffari. It's the story of an 18-year-old, first love, and doing what's right.
If the quarantine lasts a while, there'll be time to read "Kent State: Four Dead in Ohio" by Derf Backderf. It's a graphic-novel sort of history book about what happened on that horrible day in 1970, but be patient: this book releases on April 7, so look for it.
'Capote's Women' is catnip to older pop culture fans
Revisiting iconic author's seven 'swans'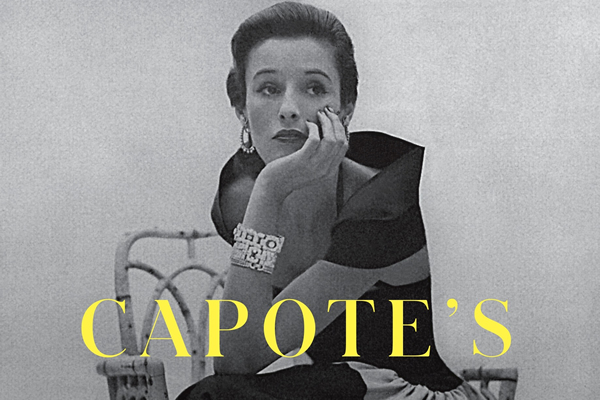 'Capote's Women'
By Laurence Leamer
C.2021, Putnam $28/356 pages
Her lips are locked tight.
Your best friend knows all your secrets, and she's keeping them; you told her things you had to tell somebody, and she's telling nobody. You always knew you could trust her; if you couldn't, she wouldn't be your BFF. But as in the new book "Capote's Women" by Laurence Leamer, what kind of a friend are you?
For months, Truman Capote had been promising a blockbuster.
Following his success with "Breakfast at Tiffany's" and "In Cold Blood," he was "one of the most famous authors in the world" but he needed a career-booster. The novel he was writing, he teased, would be about "his swans," seven wealthy, fashionable women who quite personified "beauty, taste, and manners."
His first swan was Barbara "Babe" Paley, whom he'd met on a trip with the David Selznicks to Jamaica. For Capote, "Babe was the epitome of class," simply "perfect" in every way; it helped that the famously gay writer was no threat to Paley's "madly jealous" husband.
Babe's "dearest friend" was Nancy "Slim" Keith, who quickly learned that if a lady wanted her confidences kept, she didn't tell Capote anything. She shouldn't have trusted Babe, either: When Slim left for a European trip, Babe asked if Slim's husband could accompany Babe's friend, Pamela Hayward, to a play.
Slim was aware of Pamela's predatory reputation, but what could she say?
Of course, Pamela, another of Truman's swans, stole Slim's man, a scandal that Capote loved.
Gloria Guinness was highly intelligent, possibly enough to be a spy in Nazi Germany. Lucy "C.Z." Guest was an upper-crust "elitist" with a "magical aura." Marella Agnelli "was born an Italian princess"; Lee Radziwill, of course, was Jacqueline Kennedy's sister.
Through the late 1960s, Capote claimed to be writing his masterpiece, his tour de force based on his swans, but several deadlines passed for it. He was sure Answered Prayers "would turn him once again into the most talked-about author in America."
Instead, when an excerpt from it was published, his swans got very ruffled feathers.
Every time you stand in line for groceries, the tabloids scream at you with so much drama that you either love it or hate it. Or, in the case of "Capote's Women," you cultivate it.
And that's infinitely fun, as told by author Laurence Leamer.
Happily, though, Leamer doesn't embellish or disrespect these women or Capote; he tells their tales in order, gently allowing readers' heads to spin with the wild, globe-hopping goings-on but not to the point that it's overdone. While most of this book is about these seven beautiful, wealthy, and serially married women – the Kardashians of their time, if you will – Capote is Leamer's glue, and Truman gets his due, as well.
Readers who devour this book will be sure that the writer would've been very happy about that.
"Capote's Women" should be like catnip to celeb-watchers of a Certain Age but even if you're not, find it. If you're a Hollywood fan, you'll want to get a lock on it.
James Ivory on movies, beauty — and a love of penises
If you enjoy film and wit you'll love 'Solid Ivory'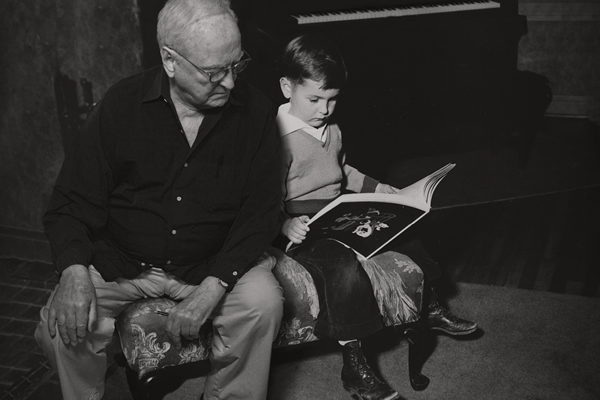 'Solid Ivory: Memoirs'
By James Ivory
C.2021, Farrar, Straus & Giroux
$30/399 pages
Few things have been more pleasurable to me during the pandemic than Merchant/Ivory films. COVID becomes a dim memory as I ogle the costumes, beautiful vistas from Italy to India, music and spot-on dialogue of "A Room with a View," "Maurice," "Remains of the Day" and other Merchant/Ivory movies.
For decades, fans from gay men to grandmas have enjoyed these films, directed by James Ivory and produced by Ismail Merchant in partnership with the writer Ruth Prawer Jhabvala.
In "Solid Ivory," Ivory, 93, gives us his memories of movie making, growing up gay, his decades-long romantic and professional partnership with Merchant and (you're reading this correctly) the penises he has known.
If you believe that elders don't enjoy sex, Ivory's memoir will blow your ageism to smithereens.
From watching the movies he's directed and knowing his age, you might think (as I did) that Ivory would be shy about talking of his sexuality. Wow, was I wrong!
Ivory appreciates penises as a sommelier savors fine wine.
Ivory knew that he liked boys early on. Ivory recalls playing at age seven with a boy named Eddy. He and Eddy were "putting our penises into each other's mouths," Ivory writes, "…I made it clear that Eddy's dick must not touch my lips or tongue, nor the inside of my mouth. I had learned all about germs at school by then."
Though Ivory and Merchant were devoted partners, they each had other lovers. Bruce Chatwin, the travel writer who died from AIDS, was Ivory's friend, and sometimes, lover.
Chatwin's penis was "Uncut, rosy, schoolboy-looking," Ivory writes.
Ivory's memoir isn't prurient. His sexuality doesn't overpower the narrative. It runs through "Solid Ivory" like a flavorful spice.
The book is more an impressionistic mosaic than a chronological memoir. Ivory, often, tells the stories of his life through letters he's written and received (from lovers, friends and professional contacts) as well as from diary entries.
Many of the chapters in the memoir were previously published in other publications such as The New Yorker.
"Solid Ivory" was originally published in a limited edition by Shrinking Violet Press. The Press is a small press run by Peter Cameron, a novelist, and editor of "Solid Ivory." Ivory grew up in Klamath Falls, Ore. He was originally named Richard Jerome Hazen. His parents changed his name when they adopted him. Some of the most engaging moments of the memoir are when Ivory writes about what life was like for a child during the Depression.
Ivory's father lost his savings when the stock market crashed, and his mother frequently gave food to "tramps" who came to the door.
His "eating tastes were definitely formed during the Depression," Ivory writes.
Since that time, Ivory has lived everywhere from England to Italy. "But although I consider myself an advanced expert in the more sophisticated forms of cuisine," Ivory writes, "My gastronomical roots remain dug deep in the impoverished soil of the American Depression."Ivory became smitten with movies when he saw his first picture when he was five.
He and Merchant, a Muslim from India who died in 2005, fell in love when they met on the steps of the Indian consulate in New York in 1961. I wish Ivory had written more about the 30+ movies that he made (mostly with Merchant and Jhabvala, who died in 2013).
Yet, he provides tantalizing recollections of filmmaking, actors and celebs.
The chapters on "Difficult Women like Raquel Welch and Vanessa Redgrave" are fun to read.
Welch, a bombshell brat, doesn't want to play a love scene in "The Wild Party." During the filming of "The Bostonians," Boston is captivated by the drama of Redgrave's off-screen politics.
Ivory isn't that impressed when in 2018, at age 89, he becomes the oldest Academy Award winner when he receives the Best Adapted Screenplay Oscar for "Call Me By Your Name." "Its fame eclipses even Michelangelo's David and the Statue of Liberty," Ivory says, with irony, of the Oscar statue.
If you enjoy the movies, beauty and wit, you'll love "Solid Ivory."
Bisexual journey 'Greedy' is a book to share
A tale of universal experiences – rejection, love, vulnerability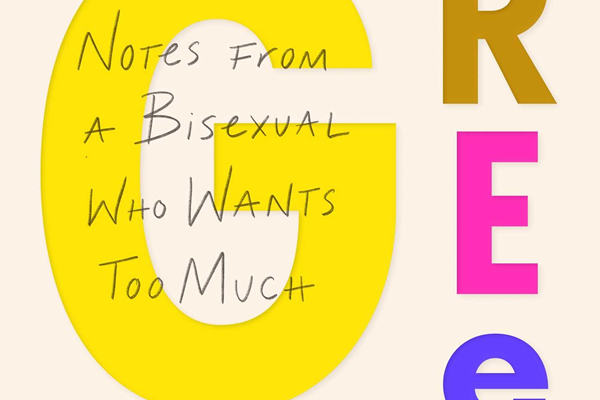 'Greedy: Notes from a Bisexual Who Wants Too Much'
By Jen Winston
c.2021, Atria $18/336 pages
Share, and share alike.
That may, in retrospect, be the most ridiculous thing you've ever heard. You're not asking for the stars and the moon; you just want what you want and why pass it around? As in the new book "Greedy" by Jen Winston, who'd ever think that getting what you deserved to have was wrong?
Back in the "aughts," when Jen Winston was rocking her AIM handle and pretending to be boy-crazy, she had no word for liking boys and girls – though she knew she did. Had she questioned anyone, she would have been told that it was a phase, an experiment, or a matter of confusion but she never asked. She instinctively knew that doing the "gay stuff" was hard.
As she grew up and learned the word for what she felt, the idea of being with a woman became more appealing but not quite comfortable. Yes, Winston quietly told herself she was bisexual, but bisexuality "never felt queer enough." Besides, dating straight men was like the equivalent of "comfort food," though it never worked and was really not much fun.
Various roommates through the years indulged in her search for love, though, by crowdsourcing answers to questions posed by online dates. They also looked the other way as Winston learned that self-pleasure could be ugly, and she didn't want to be "U-G-L-Y." She tried threesomes but they were loaded with potential rejection; she tried chatrooms but they were scary. She learned that "we" is a painful word when you're not part of it.
Bisexuality comes with a lot of frustrating myths and bisexual people, says Winston, are sometimes not included in the LGBTQ community. Bi people aren't especially promiscuous – they're not trying to steal your partner from you – and they're not all just white or female. They are well aware that dating sucks, fairy tales are hard to believe in, and that there are lots of different ways to be gay.
You want it all: You want hearts and romance but you also want down and dirty. You want to be heard, but you don't want to talk about it. You want to be enough but not so much that it's weird. And you want it with laughs, though that's not the main thing about this book.
While its cover indicates lightheartedness and author Jen Winston seems perfectly happy to tell funny, tongue-in-cheek tales about herself, "Greedy" sports a serious vein that almost feels like a shout. Winston writes of universal experiences – rejection, falling in love, vulnerability, and wanting so much to be adored – and she makes light of them in a way that clearly isn't meant to be all that humorous. We can chuckle, yes, but she also lets us pretend that we don't care about those hurts – even though, like Winston, we all know that we do.
Be aware that there are chapters here that are very graphic and are not appropriate for just anyone. If Winston's journey is your journey, too, though, "Greedy" is something to share.