May 15, 2020 at 2:02 pm EDT | by Kathi Wolfe
Trans memoirist measures time through dogs she's owned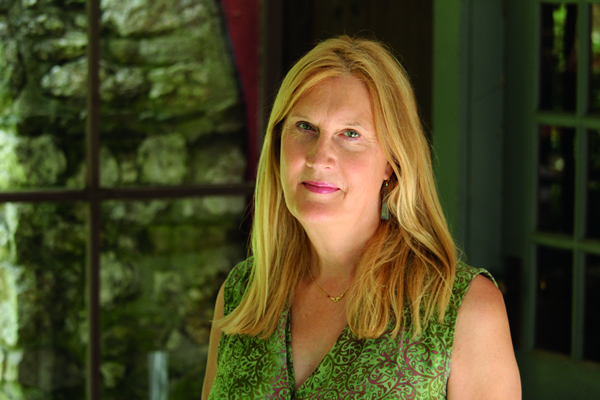 'Good Boy: My Life in Seven Dogs'

By Jennifer Finney Boylan

Celadon Books

$26.99

288 pages
If you're allergic to love or if the smell of a playful puppy sets your teeth on edge, stay clear of this book.
Though infused with wry wit and astute cultural observations, "Good Boy: My Life in Seven Dogs," the latest memoir by trans activist and writer Jennifer Finney Boylan, is jam-packed with the warmth of human and canine connections.
Proust had his "little madeleines." Boylan, 61, recalls key moments in the life of herself and her family through the seven dogs she's had in her lifetime.
Boylan, who was on the GLAAD board of directors from 2011-2018, is one of the most elegant writers you'd ever hope to read. She's already written three memoirs. Her 2003 memoir "She's Not There: A Life in Two Genders" was the first bestselling work by a transgender American. You'd think that writing "Good Boy," a fourth memoir, would be overkill. And in lesser hands, it would be gilding the lily. But, this isn't the case with Boylan, who's a brilliant stylist and memoirist.
"My days have been numbered in dogs," Boylan writes. "Even now, when I try to take the measure of the people I have been, I count the years by the dogs I owned in each season."
Boylan, a Valley Forge, Pa., native, was assigned male at birth. She was named James, aka Jimmy. Boylan uses the pronoun "he" to refer to herself in youth. Jimmy wasn't your typical boy. He was an "adorable nerd who'd spent his days sitting on the banks of a stream in Pennsylvania, fishing for brook trout," Boylan recalls. He secretly played with his mother's curlers. Jimmy went to college and graduate school (at Wesleyan University and Johns Hopkins University respectively) and fell in love with and married Deedie. They had two children.
In 2000, Boylan came out as a transwoman named Jennifer. Boylan and Deedie have now lived together longer as wife and wife longer than they lived as husband and wife.
Boylan's never regretted coming out as trans or giving up the shame and secrecy of being closeted.
"But there were times when I remembered my younger self the way you'd remember a dear friend you'd lost," she writes, "for reasons you no longer quite understood."
"I wondered sometimes, what had become of him," she writes. "Would it be necessary, in the days to come, to refer to him only in scare quotes?"
Musing on the dogs in her life helps Boylan to connect with this former version of herself. In the midst of the pandemic, nothing could be more fortunate for readers. I don't mean to make light of the hard times Boylan and her family have lived through: from her coming out as trans at a time when few people even knew what being transgender meant to her father's illness and death. Yet, the Boylan family dogs are some of the, by turns, funniest, most bad-ass, poignant creatures you'd ever want to meet.
When Boylan was a young boy, her family had a dalmatian named Playboy. He was, "a resentful hoodlum who loved no one except my father," Boylan writes.
Matt, a mutt with an insatiable sex drive, was the family pooch when Boylan was at Wesleyan. Matt's "disregard for the rule of law made it abundantly clear that he was determined, as they say in Ireland, to live a life given over totally to pleasure," Boylan writes.
Lucy, a retriever/chow chow mash-up, was the dog who saw Boylan as she was first coming out as trans. She "was on duty the day I finally came down the stairs in heels," Boylan recalls. "Ugh, she said, I wish the Lord would take me now."
A lot of people, including the people she loved most, had the same reaction at first, Boylan remembers.
Though "Good Boy," is structured around dogs, the people in Boylan's life are equally important to her story. Her tale has some unexpected twists — from her elderly mother's acceptance when she comes out as trans to a surprising revelation from one of her children.
If you're looking for wry wit and hope in the midst of the pandemic, check our "Good Boy."