Tori Amos memoir 'Resistance' both profound and opaque
Singer/songwriter writes movingly of LGBT issues, family death while keeping the curtain closed on some aspects of her life and passions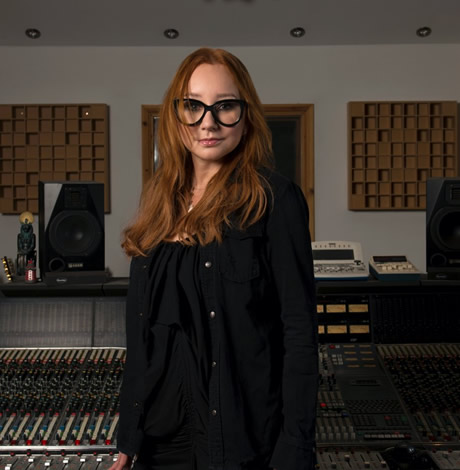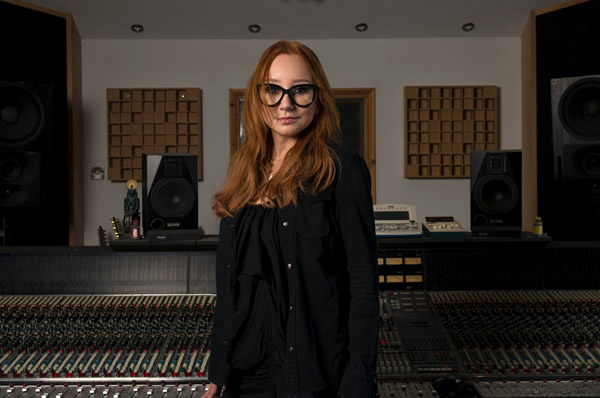 'Resistance: a Songwriter's Story of Hope, Change and Courage'

By Tori Amos

Atria Books

Released May 5

272 pages

$26
A somewhat common — but far from universal — observation in Tori Amos fan circles is that her newer albums just aren't as good as her definitive '90s masterpieces.
This isn't unique to Amos. Some artists only have one or two good albums in them total (Alanis Morissette, Jewel) but keep issuing new albums that feel creatively spent. Some, like Lauryn Hill, don't even bother to try. How many artists can keep a decade-long, white hot streak going indefinitely? And continue blowing the minds of fans who just get more jaded and less easy to impress as they, like the artist, age? 
But even Amos herself has seemed curiously uninvested in later albums like "Native Invader" (2017) and "Unrepentant Geraladines" (2014). Her last tour was dubbed the "Native Invader Tour," yet at her last area appearance in 2017, she played only two songs from the "Native Invader" album (and one was a bonus track at that!). That was typical of her shows that year. This is drastically reduced from her earlier practices. There are always a few standout tracks on each, but the overall impact has felt curiously clinical, musically bloodless. (If you want a super deep dive on this topic, Matthew Barton wrote a brilliant essay this week for The Quietus.)
What has become almost more interesting, though, is what she's had to say, not sing. She's always game to do a bounty of press — print and video/TV — with each new cycle (radio, of course, hasn't played her for ages and never did much anyway) and the Amos we've gotten to know in these exchanges (a 2017 Vulture chat is especially good) is wise, illuminating, kooky and engaging.
Thankfully, a lot of that translates into her new memoir "Resistance: a Songwriter's Story of Hope, Change and Courage," out this month from Atria Books. It follows her 2005 memoir "Piece by Piece." Its main thesis — that artists have a social responsibility to combat mercenary forces both political and systemic — is reasonably supported but far from what's most interesting about it.
Although Amos has always had queer sensibility (she's straight), what's pleasantly surprising about the book is how much queer content it contains. In Amos' mind, sexism — she argues convincingly it's rampant in the music industry — and homophobia are twin sins and that's linked her cozily with gay men since her early days playing at Mr. Henry's a gay bar in Georgetown where Amos got her start at age 13, an experience the daughter of a United Methodist pastor describes in religious terms.
"Perhaps because it was gay men who took me under their wing when I was 13 and taught me how to survive — even at times through a large dose of reality, spelling out how a teenage girl in Washington could be manipulated — well, that's its own song and those rivers run deep. Those fairy godfathers trying to teach me a drop of grace can go a long way, a lesson that my inner lioness needs reminding of a lot, but they gave and gave and gave and did not give up on me. Praise Jesus. So they led me, baptized in the barroom, to strength, to visibly blossom."
She also writes of a 2014 concert she gave in Moscow on a stage at Crocus Arena where Putin was to appear the following day. Outraged by a 2013 "gay propaganda" law Putin had signed that made it illegal to tell LGBT Russian youth they were normal and give them reliable information on sexual orientation and gender identity, Amos tailored her set list to reflect her inner protest.
"The persecution of the LGBTQ community was — and is — real and terrifying," she writes. "My set list in Moscow would speak loud and clear."
Amos also writes briefly of a similar experience at at 2014 concert she gave in Istanbul.
Throughout the book, Amos-penned songs are shared that dovetail the various topics she covers. "Ophelia" closes a section about the confirmation of Supreme Court Justice Brett Kavanaugh in 2018 and "Cornflake Girl" is placed with a painful essay on female genital mutilation (it's way more common in parts of the world than you'd guess).
Things lag a bit in a lengthy passage about the 1979-1981 Iran hostage crisis in which 52 Americans were held hostage for 444 days during a diplomatic standoff. Amos, still a D.C. piano bar regular at the time, writes of the change in the air when Reagan took office. Then Speaker of the House Tip O'Neill even joined her once at the piano to sing "Bye Bye Blackbird," which she writes of fondly. Although always interesting to hear about, it at times feels like Amos is trying to play up her inside-the-Beltway locale to be of more import than it likely was. She writes of observing Hill movers and shakers conducting business over cocktails but how much could she really have overheard belting away at the ivories?
For me, the most gripping passages were the ones from Amos' own life such as the initial rejection of her debut solo album "Little Earthquakes" by Atlantic Records in 1991, her experience being in New York City on 9-11 and her mom's 2019 death following a debilitating stroke.
Other standout passages include fresh perspectives on Amos' fraught relationship with Baltimore's Peabody Conservatory (she was kicked out as a teen but invited back in 2019 to give a commencement address) and descriptions of her artistic process where she's at times ethereal (she speaks often of the muses that bring her inspiration) and practical describing the often painstaking process of culling her musical noodlings and fragments into usable sonic wheat.
Her observations are at times profound. She writes of what she believes is the fallowness of the notion of artistic barrenness: "People who are addicted to power … can weaponize the thought of being creatively barren in order to debilitate the artist. They target artists specifically because they know that artists have the ability to reach the public in ways no one else can." Ever worked with a narcissist? Those words ring true.
There are handfuls of "Gold Dust" (to use one of Amos's songs) scattered piquantly throughout "Resistance."
Despite the sometimes heavy topics, the essays are fairly short and tight. It feels like a nice, long visit with a trusted ally but she's sharing not just off the top of her head, but on topics she's in many cases spent a lifetime pondering — grief, honoring one's instrument and inspiration, the price of selling out, how to stay in the game when the straight, white old boys' club hold all the good cards and so on.
My quibbles are that I was hoping her husband and musical partner Mark Hawley — an artistic enigma who seems to not just enjoy but practically demand staying in the background — had emerged as a more fully formed figure. So little is known about him, yet so heavy has his influence been on Amos's career, that he looms like a specter over the Amos universe.
It's also highly odd that Amos mentions the death of her sole brother only in passing (were they simply not close? If so, why?) and that former boyfriend Eric Rosse is mentioned just once. He was the co-producer of her career-defining first two solo albums; their breakup, which Amos has never said much about, in part inspired her masterwork "Boys for Pele" (1996). They've been apart long enough now, surely she can assess his contributions to her formative works more unemotionally now, one presumes. So why does she barely acknowledge him? 
And while Amos does write movingly of how mortifying the Y Kant Tori Read (her first band, which bombed with one 1988 album) era was, she's frustratingly scant on details — did she feel musical kinship with her bandmates? How did they form? When did they officially disband? Did they provide any solace in the failure or accept any of the responsibility? Where are they now? And perhaps, more metaphysically, could there have ever been a "Little Earthquakes" if Y Kant Tori Read hadn't happened? Amos blames herself for sinning against her art and her instrument and selling out but without sin there's no redemption, artistic or otherwise.
That, perhaps, is what's missing from Amos' later work. Even with the usual struggles life eventually brings us all — the death of a parent most pronouncedly — Amos is almost too wise, too mature, too stable, too grounded to conjure up the woozy heat of earlier songs like "Bliss," "Spark" or "Blood Roses." It's unfair, one must acknowledge, to expect her to maintain the kind of white-hot streak she had going 'til about "To Venus and Back" (1999). What would a 2020 Kurt Cobain album sound like had he lived?
Still it's a bittersweet aftertaste "Resistance" leaves — as warmly as it goes down — that these are considerations a long-time fan can't help but ponder.
A bisexual coming-of-age tale with heart
'Things We Couldn't Say' offers pleasant surprises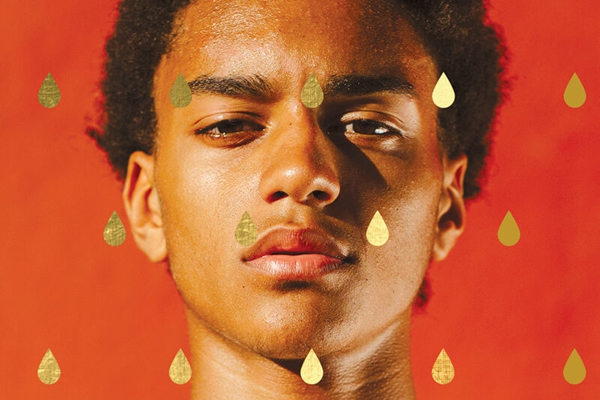 'Things We Couldn't Say'
By Jay Coles
c.2021, Scholastic $18.99/320 pages
You'd like an explanation, please.
Why something is done or not, why permission is denied, you'd like to hear a simple reason. You've been asking "Why?" since you were two years old but now the older you get, the more urgent is the need to know – although, in the new book "Things We Couldn't Say" by Jay Coles, there could be a dozen becauses.
Sometimes, mostly when he didn't need it to happen, Giovanni Zucker's birth mother took over his thoughts.
It wasn't as though she was the only thing he had to think about. Gio was an important part of the basketball team at Ben Davis High School; in fact, when he thought about college, he hoped for a basketball scholarship. He had classes to study for, two best friends he wanted to hang out with, a little brother who was his reason to get up in the morning, and a father who was always pushing for help at the church he ran. As for his romantic life, there wasn't much to report: Gio dated girls and he'd dated guys and he was kinda feeling like he liked guys more.
So no, he didn't want to think about his birth mother. The woman who walked out on the family when Gio was a little kid didn't deserve his consideration at all. There was just no time for the first woman who broke his heart.
It was nice to have distractions from his thoughts. Gio's best friends had his back. He knew pretty much everybody in his Indianapolis neighborhood. And the guy who moved across the street, a fellow b-baller named David, was becoming a good friend.
A very good friend. David was bisexual, too.
But just as their relationship was beginning, the unthinkable happened: Gio's birth mother reached out, emailed him, wanted to meet with him, and he was torn. She said she had "reasons" for abandoning him all those years ago, and her truth was not what he'd imagined.
There are a lot of pleasant surprises inside "Things We Couldn't Say."
From the start, author Jay Coles gives his main character a great support system, and that's a uniquely good thing. Gio enjoys the company of people who want the best for him, and it's refreshing that even the ones who are villains do heroic things.
Everyone in this book, in fact, has heart, and that softens the drama that Coles adds – which leads to another nice surprise: there's no overload of screeching drama here. Overwrought teen conflict is all but absent; even potential angsts that Gio might notice in his urban neighborhood are mentioned but not belabored. This helps keep readers focused on a fine, relatable, and very realistic coming-of-age story line.
This book is aimed at readers ages 12-and-up, but beware that there are a few gently explicit, but responsibly written, pages that might not be appropriate for kids in the lower target range. For older kids and adults, though, "Things We Couldn't Say" offers plenty of reasons to love it.
Six books not to miss this fall
Memoirs, love stories, and ballroom await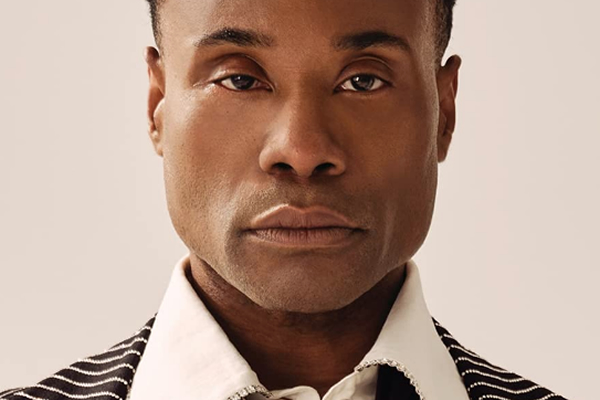 Staying inside and curling up always seems like a great idea but in the fall, it almost feels urgent, doesn't it? The great news is that there are a lot of good reads slated this fall for the LGBTQ reader.
Not your normal coming-of-age tale, "A Tale of Two Omars" by Omar Sharif, Jr. is the story of the author's youth during the Arab Spring in 2010. But that's only the launching point for the rest of the story: Sharif, the grandson of the great actor Omar Sharif, writes of his grandfather and the rest of his scattered family, and visiting them on various continents. He also writes of danger: a job he took that wasn't the kind of work he thought it was, and the threats he received for speaking out about his homosexuality in homophobic Egypt. It's a thrilling book, salted with memoir and you'll love it. (October)
If you're obsessed with the most recent incarnation of "Cinderella," then you'll likewise want to have "Unprotected: A Memoir" by Billy Porter on your shelf. This is a story in the author's own words, about growing up Black and gay, raised by parents who hope to change the latter, and seizing the strength to stay use your talents and stay the course. (October)
Who doesn't want it all? In the memoir "Greedy: Notes from a Bi-Sexual Who Wants Too Much" by Jen Winston, the author humorously examines what it means to be bisexual, why coming out as bi is fraught with landmines; dating, pronouns, sex, and more. Yes, you can have it (almost) all. (October)
Nightlife in Seoul is the backdrop for "Love in the Big City" by Sang Young Park, translated by Anton Hur. It's the story of a young gay man and his best female friend, and the fun they have exploring the clubs and bars in Seoul. As with many friendships, they both change and he is left to look for the love of his life alone. Fun, sassy, and poignant, this was a big best-selling debut novel in Korea. (November)
If something on the light side appeals to you, look for "The Coldest Touch" by Isabel Sterling. It's a novel about a young woman who knows how someone will die, just by touching them. Understandably, she'd love to lose that power, until a young vampire is sent to help her, and they fall in love. Can the two thwart the danger in their town that's coming from another, more sinister, paranormal figure? This is a book for young adults, but grown-up readers who love vampire stories will love biting into it. (December)
And finally, for the reader with creativity and movement in their bones, "And the Category Is…: Inside New York's Vogue, House, and Ballroom Community" by Ricky Tucker is what you'll want this fall. Go into an "underground subculture" for Black and Latinx trans and queer people, where marginalized LGBTQ individuals find acceptance, family, and help. With its roots in Harlem more than a century ago, you might not think you know much about ballroom, but you'll be surprised… (December). Season's readings!
Sullivan's new book a cornucopia of wit, provocation
'Out on a Limb' offers queer cultural history with a point of view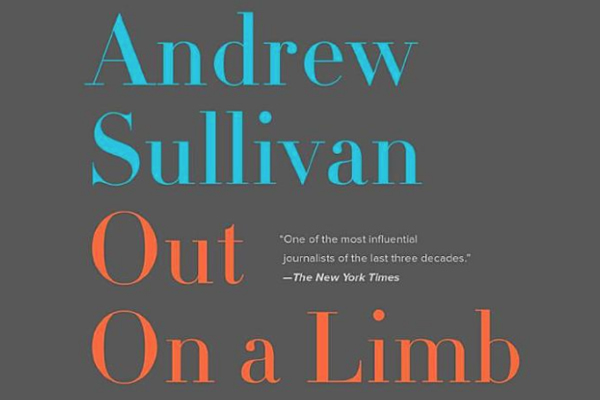 'Out on a Limb: Selected Writing, 1989-2021′
By Andrew Sullivan
c.2021, Avid Reader Press
$35/576 pages
Gay writer and political commentator Andrew Sullivan's first day in journalism began on a Sunday afternoon in 1984 in London at the Daily Telegraph.  The paper was housed on the "original Fleet Street," Sullivan writes, "the place Evelyn Waugh had made eternal in his satirical novel Scoop."
The editor that day, "a high Tory intellectual," was completely blind, chain-smoked and "wore a patch over one eye, like a pirate," Sullivan writes.
He was told to write an editorial on a topic he knew nothing about. Using, "all the skills my Oxford training in extemporaneous bullshitting had given me," Sullivan writes, he wrote the piece.
Sullivan, who was instrumental in bolstering support for mainstream equality and for dismantling "Don't Ask, Don't Tell" in the military, hasn't stopped writing since.
Sullivan's writing is as colorful as the Fleet Street editor with the eye patch.
I'm a blind lesbian. Reading "Out on a Limb" (on Audible and Kindle), there were times when I rolled my blind eyes.
At other moments, I marveled at Sullivan's bravery and compassion.
But, whether I disagreed with or applauded Sullivan, I couldn't stop reading him.
I'm betting this will be the case with you.
An Irish Catholic gay man, Sullivan is one of our most provocative and fascinating writers.
The essays in "Out on a Limb" cover everything from the death of Princess Diana to AIDS to "Brokeback Mountain" to Abraham Lincoln's sexuality.
Sullivan, a self-described small-c conservative who was one of the first to bring Barack Obama to the attention of the mainstream press, has angered many.
"I have been criticized for abandoning the right," he writes, "and for criticizing the left."
Sullivan's voted for, among others, Margaret Thatcher and Tony Blair in Britain, and Ronald Reagan, Obama and Joe Biden in America.
The causes he has supported over 40 years include: marriage equality, the legalization of recreational drugs, welfare reform and, as he writes, "a very expansive concept of free speech."
If you didn't disagree with Sullivan on anything, you wouldn't be human.
But, if you didn't agree with him on some things, you wouldn't have a heart or a brain.
The essays in "Out on a Limb," are a time capsule of Sullivan's career from his time with The New Republic (where he was the youngest editor in the magazine's history) to his current perch with "The Weekly Dish."
The collection shows how Sullivan's views have evolved over the years. Sullivan, who with "The Dish," was a blogging pioneer, is a refreshingly honest writer.
Some writers never want to cop to a mistake. This isn't true with Sullivan, who says he was wrong about supporting the Iraq war.
It's hard to remember how brave it was for Sullivan in 1989 to pen the essay "Here Comes the Groom: A Conservative Case for Gay Marriage" for The New Republic.
Then, when sodomy laws were on the books in many states, it was courageous to be out as Sullivan was.
Marriage equality wasn't on the horizon – let alone on a magazine cover.
Sullivan writes movingly about seeing the AIDS quilt in 1992 on the Mall in Washington, D.C.
The collection includes some controversial pieces such as "When Plagues End: Notes on the Twilight of an Epidemic."
It's true that for many AIDS is no longer a deadly plague.
But AIDS is still a death sentence for many who don't have health insurance or access to care.
Sullivan's essays on gender and campus life such as "The He Hormone" or "We All Live on Campus Now" made me want to throw the book across the room.
I wish Sullivan hadn't published a symposium on Charles Murray and Richard Herrnstein's book "The Bell Curve" in The New Republic. (The book says there is a connection between race and intelligence.)
But I was moved by the essay "Dear Ta-Nehisi," in which Sullivan explains why he felt compelled to air writing of, as he writes, "sometimes painful topics."
"Out on a Limb" is a cornucopia of wit, queer cultural history and provocation. Enjoy the feast.