May 7, 2020 at 10:55 am EDT | by Philip Van Slooten
Calendar: May 8-14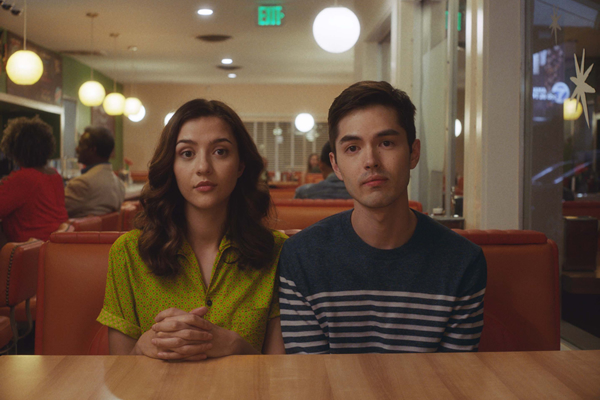 Friday, May 8
"Straight Up" presented by the Reel Affirmations LGBTQ Film Series on Demand is available for viewing today at 10 a.m. Todd, a 20-something whose fear of dying leads him to question his homosexuality, and Rory, a struggling actress with her own insecurities, forge a strange relationship of discovery in this unusual rom-com. Virtual tickets are $12 and grant unlimited access until May 14 at 11 p.m. Visit thedccenter.org for details.
Saturday, May 9
The Pandemic Players present Shakespeare's "Much Ado About Nothing" tonight at 7 p.m. via YouTube at youtube.com/channel/UCHlIucoid-7qqXkdNSeLnkQ. The live feed begins one hour before curtain time. Each week's free performance is to support a local partner theater company through the pandemic. For more information, visit their Facebook event page. 
Sunday, May 10
"SAGE," a short film about Baltimore Ceasefire 365, screens today at noon via Zoom and is accompanied by a Facebook discussion on the Baltimore Ceasefire group page. Tickets are $12 and the cost supports the Baltimore filmmakers and theater program. For more information, visit facebook.com/baltimoreceasefire.
Monday, May 11
The Baltimore City Mayoral Debate hosted by the Baltimore City Chapter of the NAACP is tonight at 7 p.m. online. Moderators will question leading candidates for the June 2 Democratic primary about their plan for Baltimore's future. Register at eventbrite.com/e/baltimore-city-mayoral-debate-tickets-103857386238 to receive a link to join the live online event. 
Tuesday, May 12
The online edition of May is? All About Trans, a month-long series of events focused on the transgender community, begins today at 5 p.m. with the Trans Latinx Institute. This conversation with the Latinx community is free and available via Zoom. To register for this and other transgender community events, visit mayistransdc.com. 
Drag Makeup Live hosted by Star Track Adolescent Health Program (12 Penn St., Baltimore) is tonight, and every Tuesday night, at 6 p.m. This online event features local drag and makeup artists spilling tea on their artistry. Star Track staff will be in the comments section of the stream and will direct message resources to participants. Visit the Star Track Health Facebook page for more information. 
A Broadway Dance Class with award-winning choreographer Parker Esse is tonight at 6 p.m. via Zoom. The event is free but donations are encouraged to help support Arena Stage programs at arenastage.org/donate and arenastage.org/paypal. To register and for more information, visit the Facebook event page or email [email protected]. 
Wednesday, May 13
Before and After Roe v. Wade, an online discussion hosted by Profs and Pints, is tonight at 7 p.m. Sara Matthiesen, a professor of history and women's, gender and sexuality studies at George Washington University leads a discussion of the pending Supreme Court decision on June Medical Services v. Gee, a case that will decide if individuals still have a right to abortion as envisioned by the 1973 Roe v. Wade ruling. To register for $12 tickets, visit the event's Facebook page. 
Thursday, May 14
America's Islamic Heritage Museum (2315 Martin Luther King Jr Ave., S.E.) offers Free Iftar Meals tonight, and every Tuesday and Thursday, at 7 p.m. These free meals for Muslims to break their Ramadan fasts after sunset are available for pick up from 7-8 p.m. For more information, visit the Facebook event page or aihmuseum.org/ramadan-iftars.html.od