May 13, 2020 at 5:56 am EDT | by Peter Rosenstein
Obama enters fray against Trump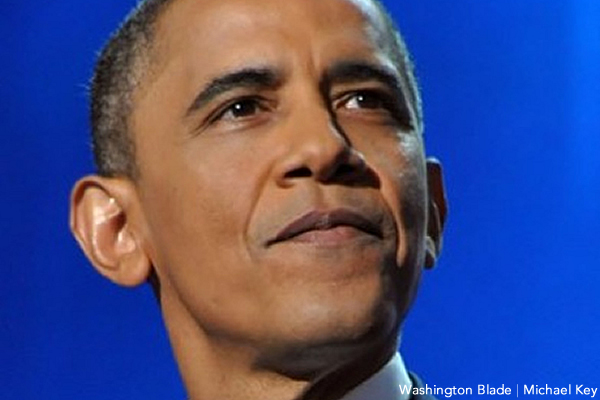 Last week, former President Barack Obama entered the fray with an attack on President Trump and Attorney General William Barr. It was reported, "Former President Barack Obama, talking privately to ex-members of his administration, said on Friday 'the rule of law is at risk' in the wake of what he called an unprecedented move by the Justice Department to drop charges against former White House national security adviser Michael Flynn." He went on to say, "When you start moving in those directions, it can accelerate pretty quickly as we've seen in other places." He also called the "Trump administration's handling of the coronavirus pandemic 'an absolute chaotic disaster.'" President Obama once said he "would only weigh in on his successor's actions when he believes 'our core values may be at stake.'"
I guess he finally reached the point where he couldn't stay quiet.
The election between Joe Biden and Trump should be a no-brainer. Yet many are left questioning why the polls are still so close? How people see the pig in the White House apparently depends on where you live; partially on your economic circumstances; and often on your education. But that's not the full answer. Some are so loyal to Trump, even when they are being hurt by his policies, it resembles a cult — people responding positively to him and staying loyal without rhyme or reason.
Add to that the host of sycophants who once were the members of the Republican Party, now the Party of Trump, who are afraid of him. The members of Congress who know if they speak out against him they will likely lose the 35 percent of the voters so dedicated to Trump no matter what, they will lose their elections. It's hard to explain rationally why Biden will win more than 90 percent of the vote in the District of Columbia but be lucky to get 35 percent in Oklahoma. We are left to wonder how people can see things so differently.
We have reached a point in the United States where people on both sides can't communicate with each other. With all the hurt, pain and death caused by the COVID-19 pandemic you'd think it would make a difference in how people would see and react to each other but that hasn't happened. Looking at current polling it doesn't seem to matter what happens, how crazy and dangerous Trump is, how many people will die, the cult of Trump goes on.
So those of us who see Trump as the disaster and dangerous despot I believe he is must join to find the way to ensure he is defeated in November. We are fighting a man who will stop at nothing to win.
We need to raise our own army of volunteers and station them at every polling place in every state that will make the difference in this election. It is possible Biden will win the popular vote by between five and seven million yet could still lose. We know there are a few states in which the outcome will be decided: Florida, Michigan, Minnesota, Wisconsin, Arizona, Pennsylvania and Ohio. In those states we will have to station our army at the polls and in Post Offices, if there are mail-in ballots, to make sure each vote is counted.
If the coronavirus allows us to go to the polls we need our army to get our people out on Election Day and be with them at polling places to ensure they can cast their ballots. The reality is Trump knows we have the numbers to win if they can and do vote. We will have the army if President Obama and others who people trust speak out early and often and the Biden campaign steps up and organizes this volunteer army.
This election will be about jobs, healthcare, education and human decency. We must convince our voters Biden will make their life better. They must once again see hope for a better future.
Peter Rosenstein is a longtime LGBTQ rights and Democratic Party activist. He writes regularly for the Blade.